Every company has a reputation that helps shape how people see it — positively or negatively. It can be because of past experiences, what they've heard, or even what they think about your products, services, leaders, team members, history, etc.
A company's reputation can also inspire a specific emotion or feeling in people who see your ads, use your products, and eventually talk to others about you. That feeling is known as your brand, and it can be a powerful force that is much more than just what you sell or where you're based.
Building a strong employer brand can help you attract top talent and improve your bottom line. A strong employer brand will result in more job candidates, higher quality candidates, and less turnover. It can also help boost productivity.
But,
What is an employer brand?
How do you build a consistent one?
Let's get you started!
What is Employer Branding?
Your employer brand is a combination of two key aspects: its identity and its reputation.
Your brand's identity comes from your company's mission, values, and culture. Meanwhile, your brand's reputation is how others see your brand. It includes people's perception of your company's history, leaders, and products. But it also considers how you treat your employees—for example, whether or not you value them.
Why Does Employer Branding Matter?
Your employer brand is an important asset, and not investing in it can be costly, and we don't mean it in a general sort of way. We mean it in a no-doubt-about-it, direct-line way on recruiting costs-per-employee, your HR budget, and overall bottom line.
To begin, companies with favorable employer brands (having a good reputation as an employer in the marketplace) can receive double as many applications compared to companies with negative brands (an unfavorable reputation for being good to their employees). It is because potential employees want to work for a company with a good reputation for being a great place to work.
Considering the challenges hiring managers face while hiring the talent they need due to skills gaps and other factors, it's a massive difference in how efficient a recruiter or talent manager can be.
We also looked at the cost of failing to invest in one's reputation as an employer; on average, it amounted to a whopping $5,000 per employee.
A poll conducted by CR Magazine and Cielo Talent showed that nearly 50% of workers said they wouldn't work for a company lacking a good reputation, even if offered a significant pay increase.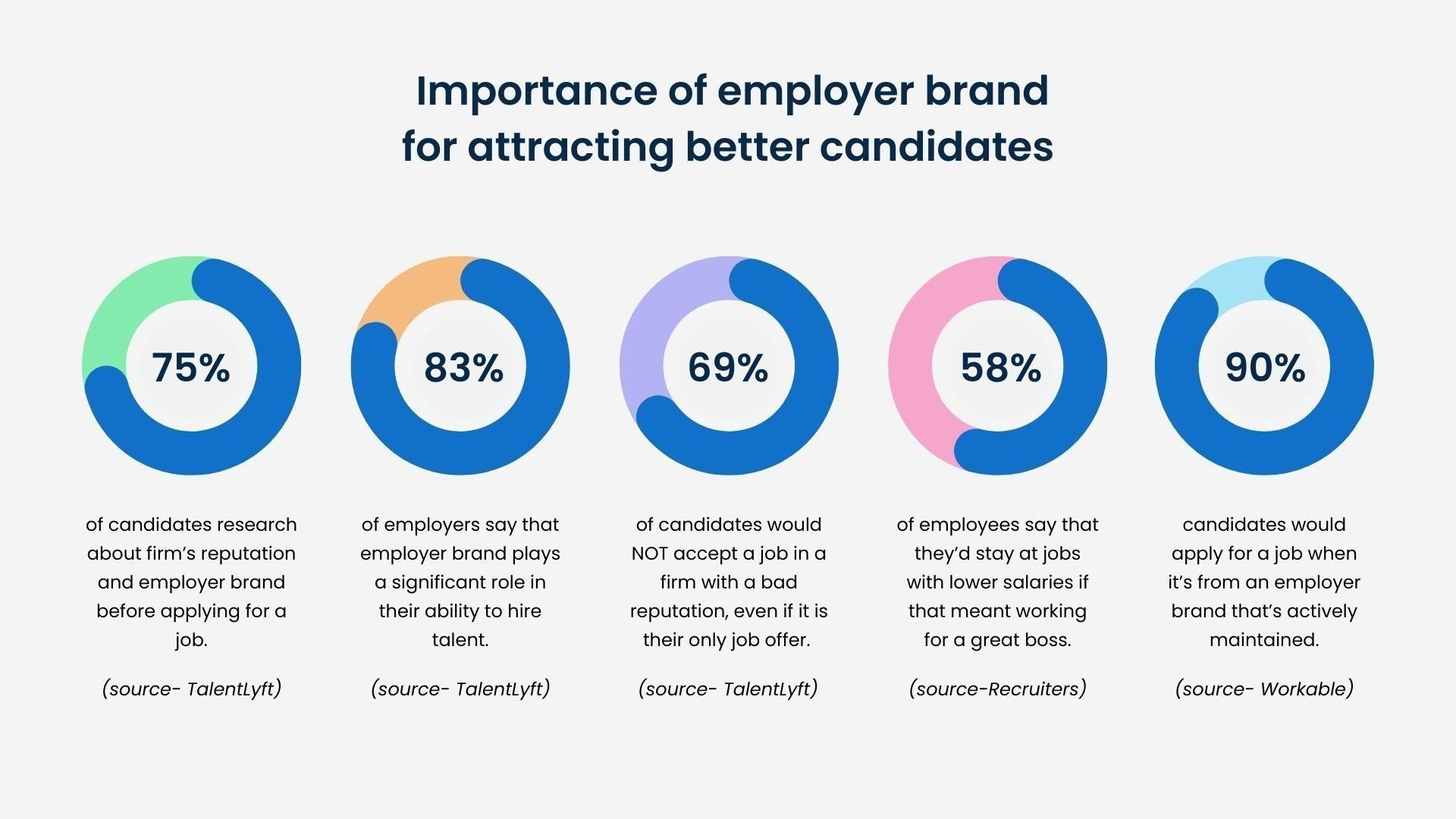 It all comes down to this: With a negative employer brand, organizations are likely to spend 10% more money per employee hired. Moreover, you would have to work much more complex and longer just to get quality employees.
On the contrary, a good employer brand can help you save time and money in the long run! When top talents want to work for you, recruiting costs not only drop, but they also plummet — by approximately 43%.
In a nutshell, When your employer brand is powerful, your recruiters can quickly introduce your company to top talent and get them to the offer stage. As a result, your company becomes a talent magnet, and your brand reputation soars.
How to Build Your Employer's Brand?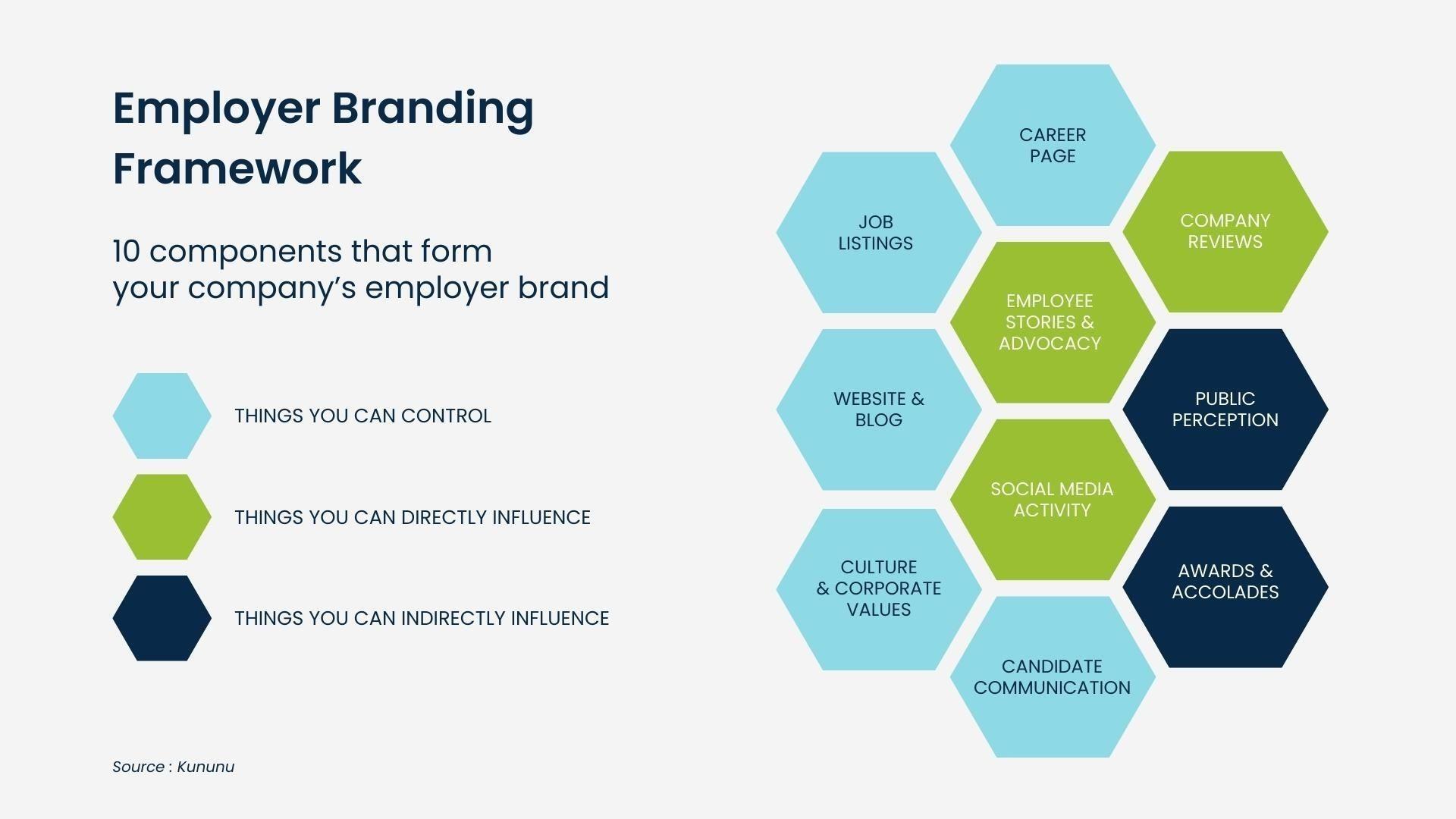 Given the crucial role that branding plays in recruitment and retention, all businesses should make a concerted effort to build and maintain a positive employer brand. Here's how to do just that:
1. Audit Your Brand
Whether you have an existing employer brand or have not yet sincerely thought about it, if you're not actively managing and evaluating your brand, you may not be aware of how outsiders perceive it.
Conduct a brand audit to understand where you stand and what you need to improve. To get a good idea of how employees and customers perceive your company, take a look at review sites like Glassdoor, SiteJabber, and Trustpilot.
Once you understand your employer brand, you can create a plan to manage and improve your employer brand actively.
2. Have Policies Aligned with Values
As you establish your employer brand, take the time to consider your core corporate values and develop workplace policies that are in line with those ideals. Doing so will help ensure that your employer brand is authentic and attractive to prospective employees.
When crafting your company's policies, think about what you want to communicate to job candidates, new hires, and current employees. In addition, your policies should be aligned with your company's mission and brand strategy. It will help ensure that everyone is on the same page and that your company's values are consistent across all channels.
3. Seek and Encourage Employee Feedback
Your employees play a crucial role in the success of your company – they have the potential to advocate positively for your brand to help it grow, but they also have the power to damage your reputation if they feel disrespected, unempowered, or unheard in their work.
Unhappy employees can harm your brand in a number of ways, one of which includes posting negative reviews about your company on anonymous job boards and social media. This can cost you good talent in the future, as potential hires will see these poor reviews and be discouraged from applying to work for you.
Therefore, it's crucial to create a work environment where employees feel appreciated and respected to be more likely to advocate for your brand instead of damaging it.
A fundamental way to avoid frustration and employee dissatisfaction in the workplace is to establish feedback methods that are easily accessible to all personnel. Encourage employees to use these feedback mechanisms publicly or anonymously to feel like they have a voice within the organization. If employees feel they can be heard and their concerns are addressed, they're far less likely to go sore and look for other outlets to vent.
4. Act on Employee Feedback
Asking for employee feedback is a good start, but listening to and acting on that feedback is crucial.
As you gather feedback, pay close attention to recurring themes that point to a more significant problem with your corporate culture or communications. Then, once you've identified the issue, take some time to research it further and develop a plan to address it.
Ensure your employees know that you hear their concerns and take active steps to address them. Then, put that plan into action and continue collecting feedback to see if things are upgrading or if you need to adjust the course again.
5. Know Your Employer Value Proposition (EVP)
Your EVP combines your company's mission, values, culture, and employee feedback. It's a powerful branding tool that encapsulates everything your company offers employees.
Let your prospective and current employees know what they'll receive in exchange for their skills, experience, and hard work. This deep understanding of how their role contributes to the company's overall growth plan helps them more actively engage in their roles.
The EVP (employee value proposition) is more than just a salary number. It encompasses different aspects of the work experience that are important to employees. To create a strong EVP, consider factors like:
– Career development opportunities
– Management style
– Evaluation and promotion procedures
– Volunteer opportunities
– Job security
– Flexibility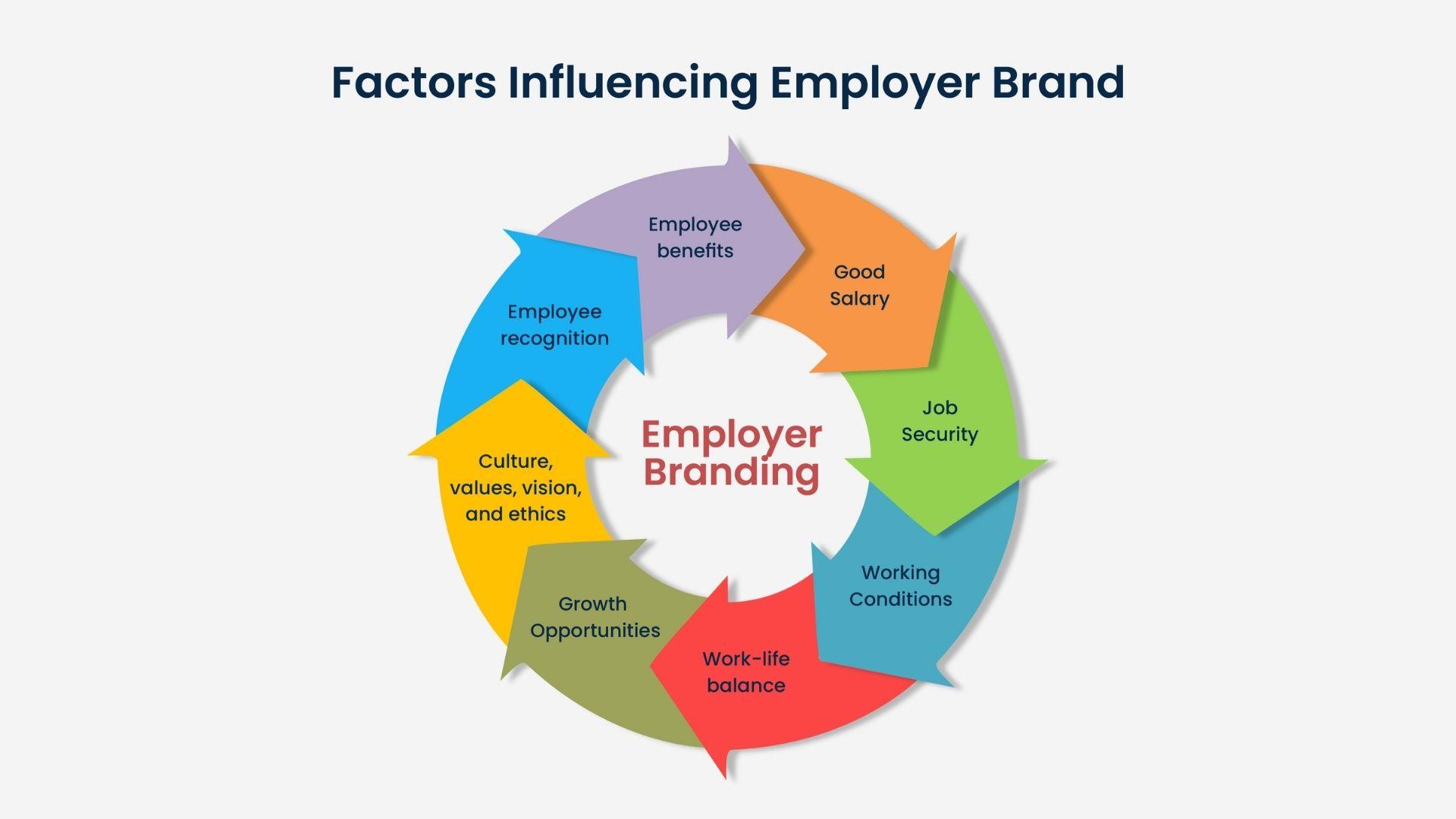 6. Create a Positive Hiring Process
Your recruitment process should be professional and rewarding for all candidates – even for those you don't end up hiring. Conversely, a negative experience during the application process can mark how a job candidate feels about your company and reflect poorly on their social media reviews.
The best way to ensure your application process benefits all job candidates is to establish hiring procedures that are consistent, equitable, and clear. It will help to ensure that everyone has an equal opportunity to showcase their skills and experience and that the final decision is based on merit alone.
Adding a career page to your website helps candidates understand that your company is a destination where their skills can grow and their careers can evolve. In addition, by including information about your company's development opportunities, you can encourage talented candidates to consider your company as a long-term option.
Moreover, posting job descriptions that read more like stories than lists of qualifications can help capture applicants' attention and get them excited about the role. Adding visuals can make your descriptions more eye-catching and help you stand out from the rest.
Finally, it's important to keep candidates updated on their status throughout the hiring process, even if they're not being considered further. It shows respect and professionalism and may help you fill future vacancies more quickly.
7. Have a Meaningful Onboarding Experience
Establishing onboarding procedures at all levels of your organization helps ensure that new hires are adequately educated about your company's core values. In addition, it helps create a strong foundation upon which they can build their understanding of and commitment to your company.
During candidate transition in your company, incorporate information that helps new hires acclimate to your corporate culture and convey that the organization values their time and talents.
Ensure you establish opportunities for employees to learn about the roles of their colleagues in other locations and departments. It will help improve team-building and establish a common purpose.
8. Use Social Media for Brand Promotion
Your company should have an influential presence on social media. Use these platforms to promote your brand by showcasing all the good work you're doing in your field, your community, and your customers' success stories.
Acknowledging and celebrating employees' accomplishments is an especially great way to show that your company allows and even encourages employees to take the initiative and be recognized for their hard work – two things that are sure to make anyone feel good about their job.
Another great way to promote your brand and empower your employees is to communicate and engage in any nonprofit or community endeavors in which your company or employees are involved.
By doing this, you not only show that your company cares about more than just making money, but you also give your employees a chance to feel good about their work and make a difference in the world.
If your employees are volunteers for a charitable organization or professional association, give them a shout-out on your social media sites. To attract and retain top talent, you must show that you value and support community and professional engagement.
9. Employee Ambassadors
Savvy candidates looking for more information about your company will often seek out past and current employees on social media to know what life is like at your company.
Asking employees to post about their work on social media can be a great way to promote the company and get free marketing. If you have company hashtags, let them know so they can use them and help get the word out there. Just be mindful of how you word it, so it doesn't come across as an ultimatum.
Positive social media posts from current staff can do wonders for enhancing your employer brand – whether it's something as simple as writing about a corporate charity event or a recognition they received at work. Something as little as a kind word can go a long way in today's day and age!
10. Update Work Policies
Creating a work-life balance has become increasingly important for today's job seekers. By having flexible work policies that include flexible, hybrid work schedules, and remote roles, you, as an employer, can attract top talent.
Offering transparent communication between remote and internal workers with their team leaders and scheduling internal training for employees can boost employee experience within the company.
In addition, consider offering at least partial tuition reimbursement to employees who wish to continue their education and implement more systematic review processes to attract and retain employees looking for career growth and motivate top performers.
11. Start a Company Blog
If you're a headhunter with a marketing mindset, you understand that content can be a powerful tool for competing in a noisy marketplace. For example, job seekers often check out a company's blog to get to know an organization on a more human level. Creating and sharing engaging content allows you to reach more candidates and connect with them more profoundly.
You can post about your company's commitment to employee happiness by highlighting the unique people policies, processes, and programs that make your organization a great workplace. You can also include company news, culture updates, and articles written by your employees or company leaders in a personable voice that will show off your brand's personality.
12. Use Rich Media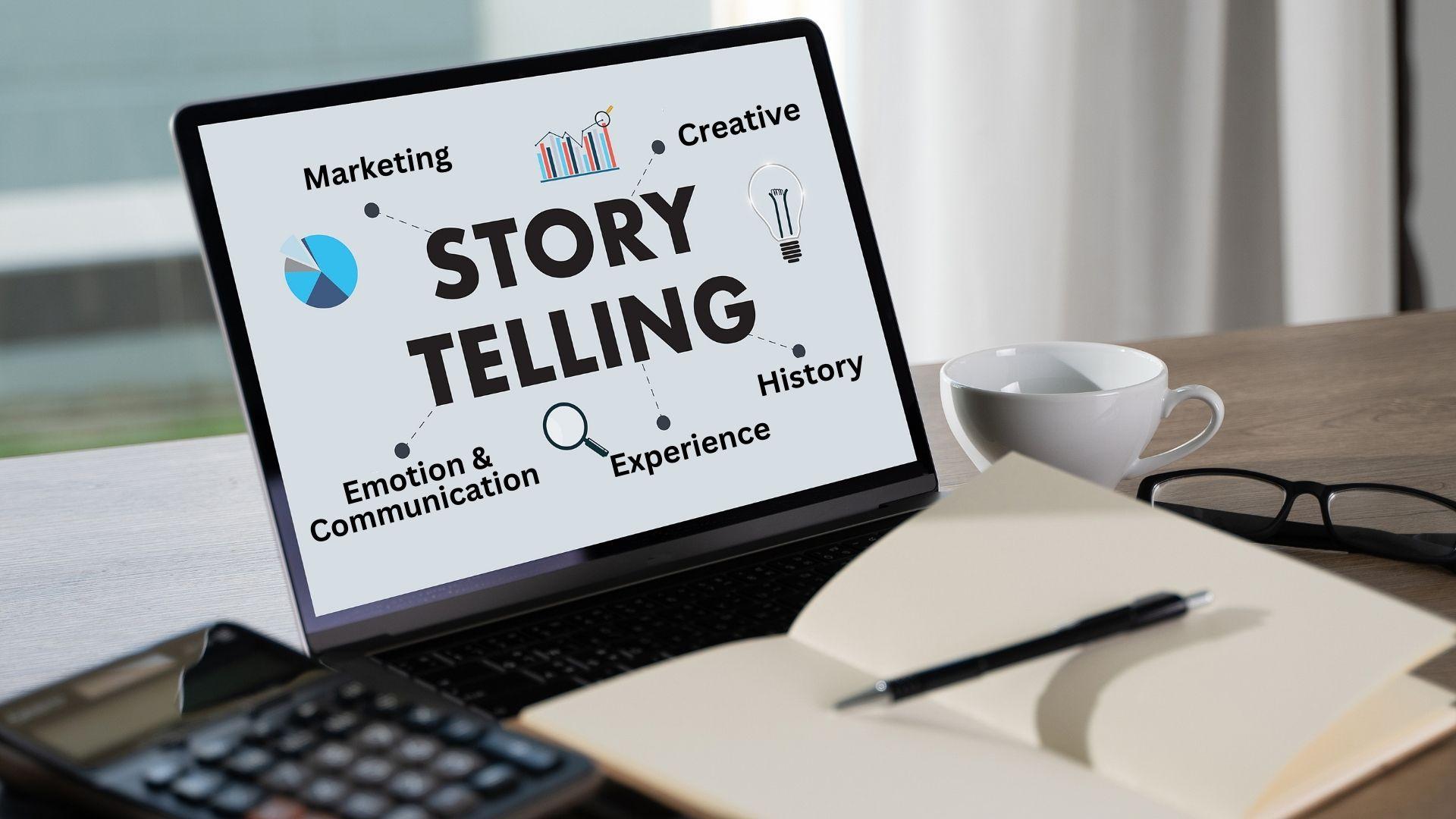 Use fine-quality videos, photos, and slideshows to tell your company story engagingly, celebrate your diverse employees, and show off beautiful workspaces. It is a great way to connect with your audience and show them what makes your company special.
A welcome or onboarding video from your CEO or recruiting manager is a practical approach to making an introduction to the new hire. You can also include the experiences of current employees in the video.
Marketing costs should be planned and budgeted at the start of each quarter.
13. Hire for Diversity
It's no secret that the people you hire say something about your brand. By having unique thinkers from diverse backgrounds, you're proving that you're an equal-opportunity employer and extending your brand's reach (both in terms of customers and employees) into new groups.
Diversity hiring is a smart business move and crucial to building a strong employer brand.
Invest in Your Brand
Relying only on job postings is no longer enough to attract suitable candidates – businesses must work on their employer brand to show that they are worthy of being chosen as an employer.
The most vital thing to remember here is honesty. You can't try to make your company seem like a fantastic place to work if it's not. Your employees will see right through that.
So instead, focus on making your company a fantastic place to work for your current employees. If you can do that, a lot of your branding will take care of itself.