Pleasing aesthetics, audience-oriented content, and SEO optimization are the backbone of any good website.  
Recruitment agencies that overlook these three factors are very likely to fail in attracting new clients and job seekers to their websites. And even if they succeed once with temporary strategies like paid promotions and keyword stuffing, how long do you think their audience will keep returning to them? 
Think about it. How likely are you to go to these kinds of websites? Statistics show that 94% of negative feedback about any website is design and layout related.
It's nothing less than a hassle to be able to navigate through this! (Well, we are trying to condone respectfully.)
Though it is not an example of a recruitment agency website, you get our point! (Right?) And this is super important because before speaking to you or writing an email to you, your customers and candidates will check out your website first and form an impression of you. 
A recruitment website allows potential clients and job seekers to learn more about the agency and its services. It showcases your portfolio of past clients and job placements.
Since anyone with an internet connection can access it, a well-structured and optimized website can expose your recruitment business to a larger audience and help you establish credibility and professionalism in the job market.
With such significance, we bet you only want to put the best of your business out in the world, and we are here to help you with the same.
So let's start from scratch! 
Why is Recruitment Website Your Most Vital Asset in 2023?
The news that the job vacancies in the US had hit a record level right after the lockdown was lifted indicates that the economy is finally bouncing back.
Companies are driving a boom in recruiting new employees. However, some obstacles still exist, like developing a flexible business workflow to challenge post-pandemic market disruption, building connected and responsive teams despite being remote, etc.
Amidst all this, recruiters are facing a challenge- attracting quality candidates within the current market situation. Although most recruiters would fancy an expensive marketing campaign as the right solution here, will it be the most financially viable choice too?
The truth is your recruitment website can be a better investment, saving you a hefty amount of money and effort.
Here is why-
1. Operates 24*7
Your recruitment website never sleeps. Invest in it right, and it will work just like a talented professional- capturing the attention of job seekers and clients. Since it is pre-built with the required infrastructure, all you have to do is leverage it to its fullest.
2. Showcases Your Work
It is inevitable that no good work should remain hidden from the world. By posting valuable content, case studies, candidate videos, and client testimonials on your website, you can improve your reputation in the online market.
3. Improves Your Branding
Google loves ranking websites that are SEO optimized and packed with fresh content. Recruitment websites with different sections like new jobs, about us page, team members, case studies, and blogs likely draw more candidates and clients.
4. Seamless Integration
Since websites can seamlessly integrate with back-end systems like job-board, ATS, CRM, screening tools, etc., it allows recruiters to concentrate on important tasks like recruiting, networking, and more. The right website integration(s) gives better ROI with minimum effort.
5. Job Alerts Provide Automated Outreach
Regular engagement and follow-up are crucial for enhancing the candidate experience. Job alerts can fulfill this need better.
Whenever your job requirements match the applicant's profile, they receive a personalized outreach message as a reminder to visit your recruitment website. This will allow you to be in touch with your talent pool all year.
Pre-Planning-
What Do You Expect from Your Recruitment Website?
Before you start with the set-up, you must know what a good website looks like, what will be your goals and selling point for your recruitment website, etc.
Let's address each one by one! 
What does a Good Recruitment Website Look Like?
MyCodelessWebsite recently ranked the best recruitment agency websites of 2023 here. 
TalentumPH topped the ranking with this design-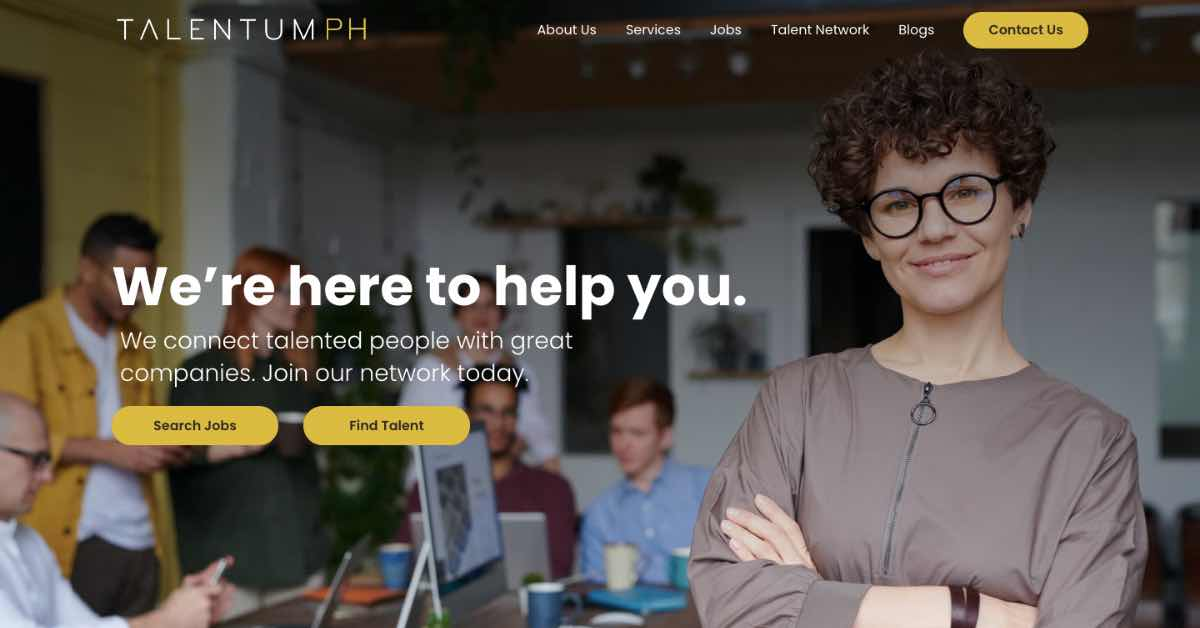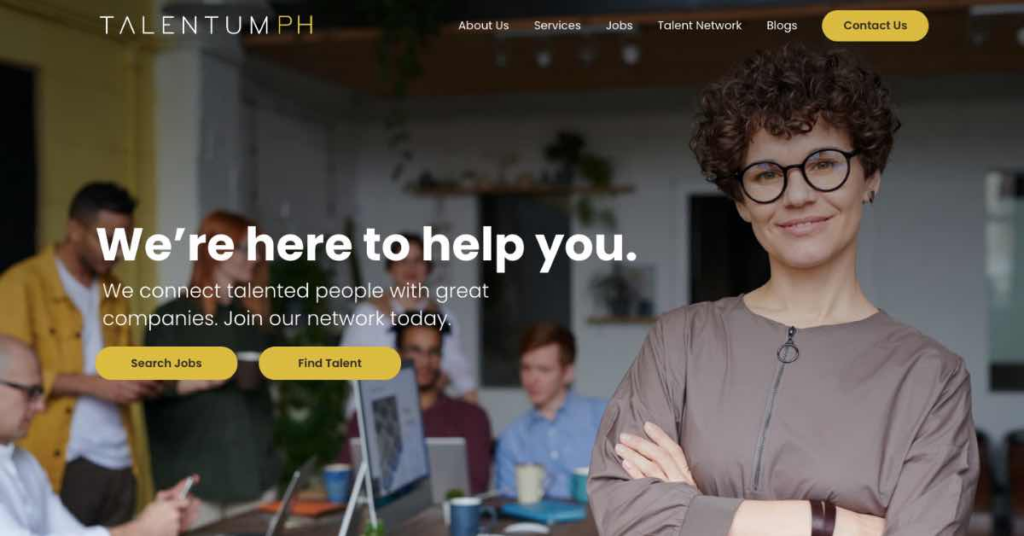 If you visit each site mentioned in that blog, you will notice some common elements and features in all of them, which are-
Easy Navigation
Almost all better-performing websites have a clear and intuitive navigation menu that allows users to find the information they are looking for easily. The menu is usually located in a prominent position, such as the top of the page, and is easy to understand and use.
Visual Appeal 
The audience is attracted to websites with a clean and visually appealing design that is easy on the eyes. This includes a color scheme that is readable and has an easy-to-follow layout.
Essential Pages
Most recruitment websites have these pages-
Sign up/Login

:

Signup pages allow the visitors to either create a new account or log in to the existing ones on the website and subscribe for the notifications.

Job Listings

: It is the "must-have" page for every recruitment website as it shows the open positions they are hiring for. Candidates can easily log into the site and find a suitable job according to their preferences.

Employer's Section

: This page is for employers to post new vacancies, source suitable resumes, and contact qualified candidates.

Career Development

: This section showcases all the career development programs and career advice for candidates to help them find the best job role as per their skills and experience. 

Contact Sales

: It carries information about subscription packages and relevant call-to-action buttons for employers to be able to find their ideal candidates.
Content 
Properly SEO-optimized content can be your recruitment website's knight in shining armor. But remember, keyword stuffing to fool Google won't work in your favor. Good websites only post audience-oriented, well-written, easy-to-read content and include appropriate data and images.
Search Functionality 
A good website has a search function that directs users to their desired pages quickly, saving clients and candidates from getting lost in the ocean of feeds.  
Job Listings Functionality 
A good recruitment agency website lists various job opportunities, sorts them by different criteria, and allows candidates to apply for them. It is done by using a plugin or module specifically designed for job listings or by creating custom forms for open applications.
Responsiveness 
People use different devices to navigate websites. A recruitment website must be optimized for different screen sizes and devices so that it can be easily viewed on desktops, tablets, and mobile devices.
Accessibility 
A good website is accessible to everyone, including those with disabilities. This includes providing alternative text for images and videos and ensuring the website can be navigated using keyboard shortcuts. In short, top-ranking sites are ADA-compliant. 
Loading time 
People have a very short attention span. They quickly leave the websites that take too long to load. A good website loads quickly and efficiently so that users don't have to wait long to retrieve the information they want.
Resume Submission and Management Option 
A recruitment website must be able to manage resumes and CVs. It should allow candidates to upload their resumes, store them in a database, and recruiters to search for different criteria.
Security
A good website cares for its user's data and enforces proper security measures to keep them safe from hacking attempts. 
Contact information 
Candidates and clients want to know who exactly they are searching for, subscribing to, or sending resumes to. A good website has clear and easy-to-find contact information that includes a phone number, email address, and physical address of the business.
Testimonials and Case Studies 
Including testimonials and case studies from satisfied clients works as social proof and improves credibility among potential job seekers and clients. Most recruitment agencies know this and leverage their business's positive reviews to promote their branding.
Social Media Integration 
Incorporating social media into the website can help increase brand awareness and attract job seekers. It can be done by adding social media icons and links to your website, as well as regularly sharing job listings and company updates on social media platforms.
Now that you have a picture of what good websites look like, you can move on to the next step of the pre-planning stage- defining your goals.
Define the Goals and USP of Your Website
It's time to take a piece of paper or your iPad and start designing a rough view of how you want your recruitment website to look. Consider what your page visitors will likely take action on your site and include those options in your design. 
Now pick the most important element of your website- something you want your candidates and clients to remember about your page—for instance, 24/7 customer support, a money-back guarantee, or anything. 
Also, make sure you know who your target audience is before finalizing your website design. It will influence the color palette, font size, tone of your voice, etc.
Create a To-Do List
The next step is to create a final overview of every task you must complete to bring your recruitment website design to life. 
It can look something like this-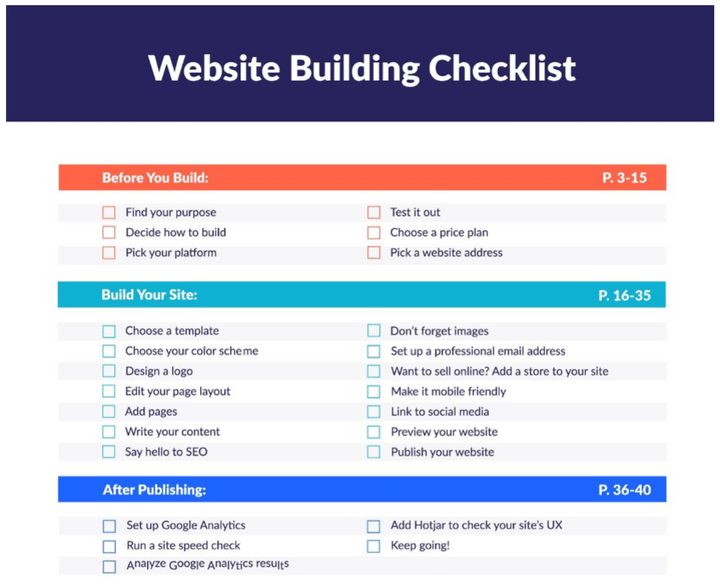 Make sure you allot a deadline for each task so as to avoid getting distracted from your goal. 
Step-by-Step Guide to Set up the Recruitment Website from Scratch
1. Get a Domain Name
Ensure that you keep your website domain name simple and easily recognizable. Avoid picking up fancy names that most people won't even remember or are more likely to misspell when browsing.
2. Secure Your Accounts and Passwords
When creating a new recruitment website, you will be creating a bunch of new accounts with different passwords (that is recommendable), so it is better to store all the passwords in a safe place.
3. Get Fundamental Plugins
This step applies only to WordPress. You can skip it if you are using other website builders like Wix or the ones that especially help create recruitment websites like Boxmode.
A few relevant plugins you should install are
Updraft– Automatically create backups of the website.
W3 Total Cache– increase the website speed.
Yoast– helps optimize the site for SEO.
Here are some more that might benefit you!
4. Get a Hosting
The host is generally a company that helps you publish your website on the world wide web. Make sure you look for all the options, compare them, and then make any purchase since most hosting companies are only after money. (Bluehost is quite popular if you ask us!)
5. Implement Google Analytics
For a successful recruitment website, you must know what's going on behind the scenes, and Google Analytics helps you with this. It gives an insight into your page visitor's behavior and lets you track the total number of visitors, their retention rate, their interests, etc.
6. Get an SSL Certificate
Sites with a green padlock on the top left of the browser hold more credibility. If you want to attract more talent to your recruitment website, ensure that you secure an SSL certificate for your website.
7. Design Your Website
You already created a rough sketch of how you wanted your recruitment website to look; now is the time to give it life. Don't add too many options in your header navigation.
You can also use pre-built templates to start off on the right foot.
Use high-quality pictures on your website. You can choose some from sites like Unsplash and Pexels.
Get a good logo- you can create one by yourself using photoshop or hire a freelance graphic designer to do it for you. (Don't know how to design? Use Canva!)
Also, don't forget about the color palette for your website. This color palette picker can help you a great deal.
Remember, the goal of this step is to make your website look aesthetically pleasing. It's all in your hand and up to your imagination how you wish to customize your recruitment page, so do some solid research here.
8. Add Necessary Pages
We have already discussed the "must-have" pages like contact sales, about us, etc., for a recruitment website. Add them to your website.
Use storytelling tactics to make your web pages more appealing. Add social media links and buttons at prominent places. In short, work on the navigational flow of your website.
9. Set a Clear Call-to-Action Button
Call-to-action buttons direct the site visitors to where you want them to go. It is like a money button. Make sure to make it as appealing as possible but never claim false things.
You can use notable background color, bigger font size, engaging text, etc., to attract your client's attention to click on the call-to-action button. But don't use too many as it gives out a sales vibe and confuses the visitors.
10. Utilize SEO
Do proper research and write text that incorporates high-priority keywords. You can use tools like UberSuggest to analyze the search volume of particular keywords.
Reminder: Use keywords only where necessary like page title, description, and body content.. Don't stuff your websites with irrelevant keywords. It can be difficult to rank for more than one keyword phrase on a single page of content (unless there is a slight variation, such as 'how to find marketing jobs in Glasgow' vs. 'jobs in marketing Glasgow'). For this reason, it is advisable to stick to using one main keyword per page.
11. Publish
Now that everything is ready, it's time to hit the publish button. But before that, make sure you show your website to your team members or anyone to make sure everything is in order.
You can use heatmaps to double-check your website design. It's a tool that tracks visitors on a website and notifies potential flaws in its design.
—
After you publish your website, do a quick Google search to check if your recruitment website is on Google. (If you have just published a fresh site, wait a bit! It may take time to show up.)
Though Google is the hub of billions of web pages or websites, it is possible that sometimes your site may be missing. It may be because your website policies are blocking Google from crawling your site, or it is not connected well with other pages on the web.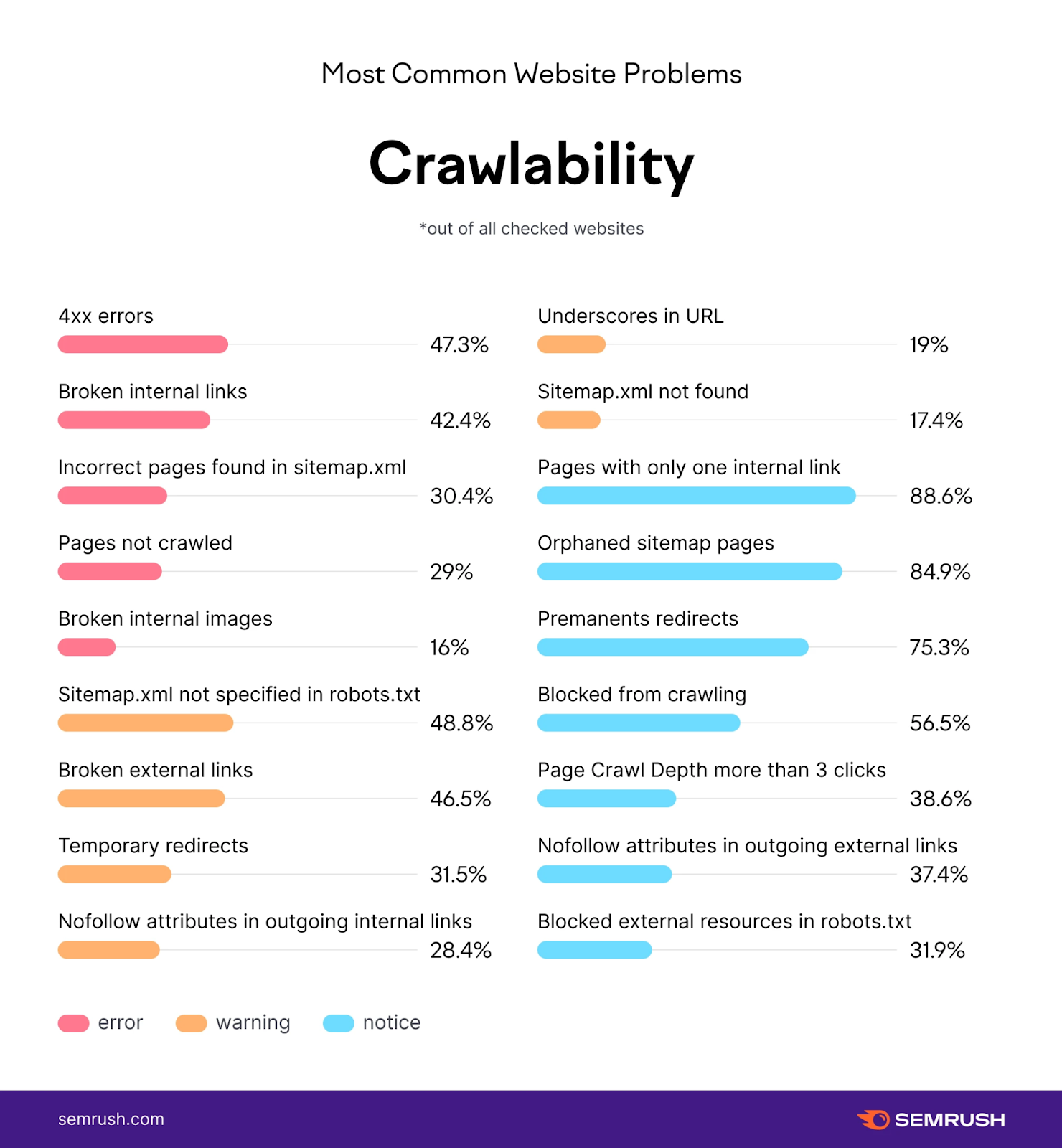 Before starting with SEO optimization of your recruitment website, ask these questions to yourself-
Is your website showing up on Google?

What is the quality of your content? Is it user-oriented?

Is your content quick to access?

Can people access your website on both desktop and mobile?

Is your website secure?
If you are not sure about any of these pointers, we have covered them all ahead!
How Can You Get Your Recruitment Website on Google?
Here are the steps to get your recruitment website on Google: 
Submit a sitemap of your website to Google to ensure that Google can find your newly added or updated web pages. Here is the

guide to building and submitting a sitemap to Google

Next, clarify what pages you want users to land on after they click on your website link. Never direct users to internal search results. It will only increase your website's bounce rate.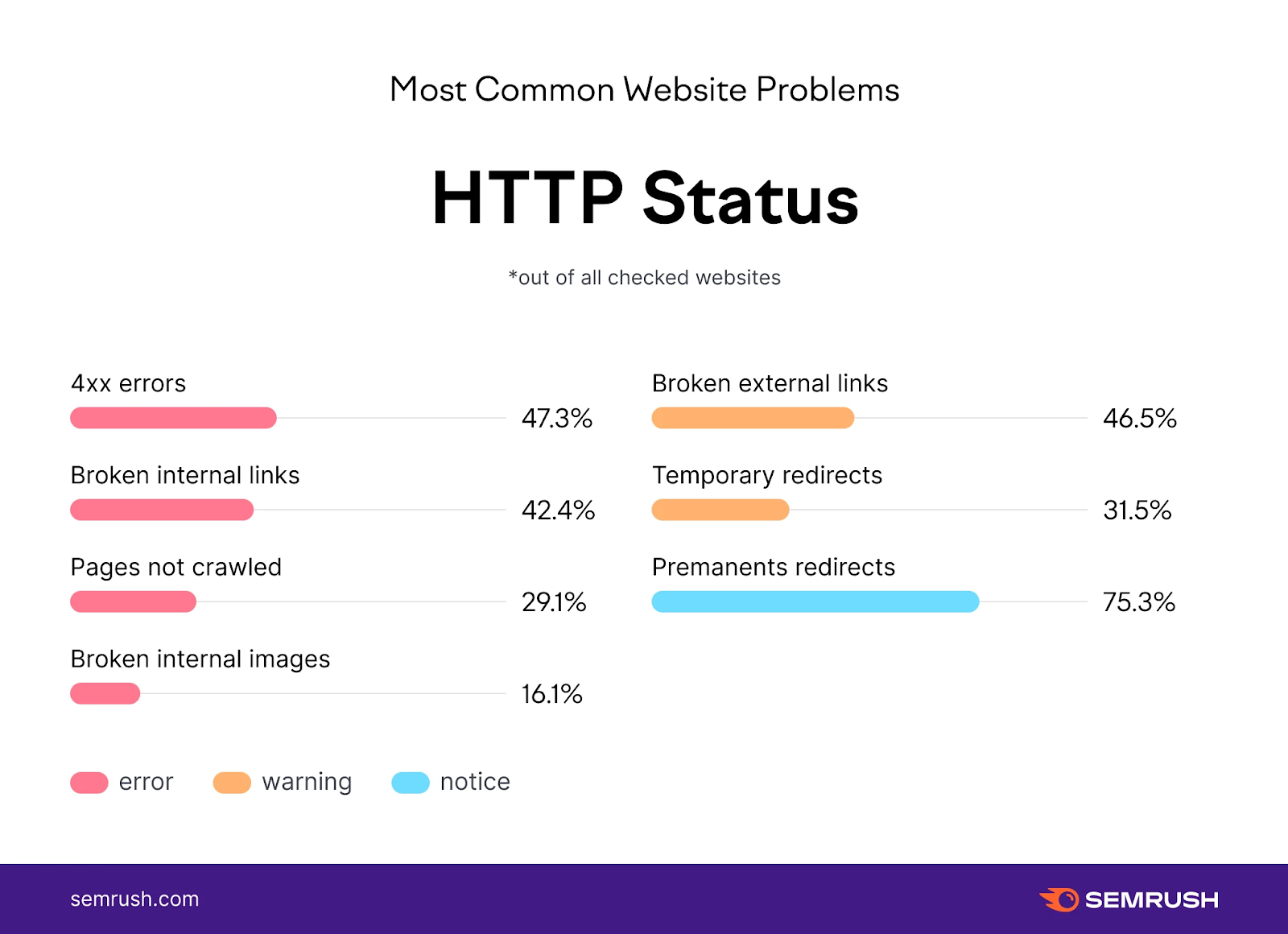 3. Let Google see your website as your clients and candidates will do. Allow Google to access image files, javascript, and CSS used in your website. By using the URL inspection tool, you can fix the formatting and indexing issues of your website. 
4. Create unique and accurate titles and snippets.
5. Use the meta description tags- a short summary for Google to recognize what is your website content all about. 
6. Use heading tags to segregate the relevant text.
7. Add a structured data markup to ensure that your website is eligible for features like review stars on Google search results.
8. Create a simple navigational page for Google crawlers and for your users.
9. Simplify the URLs
10. Optimize the content and use links wisely. 
These ten-pointers might seem obvious stuff to some, but still, many recruiters miss out on one or two. Make sure you are not in that queue!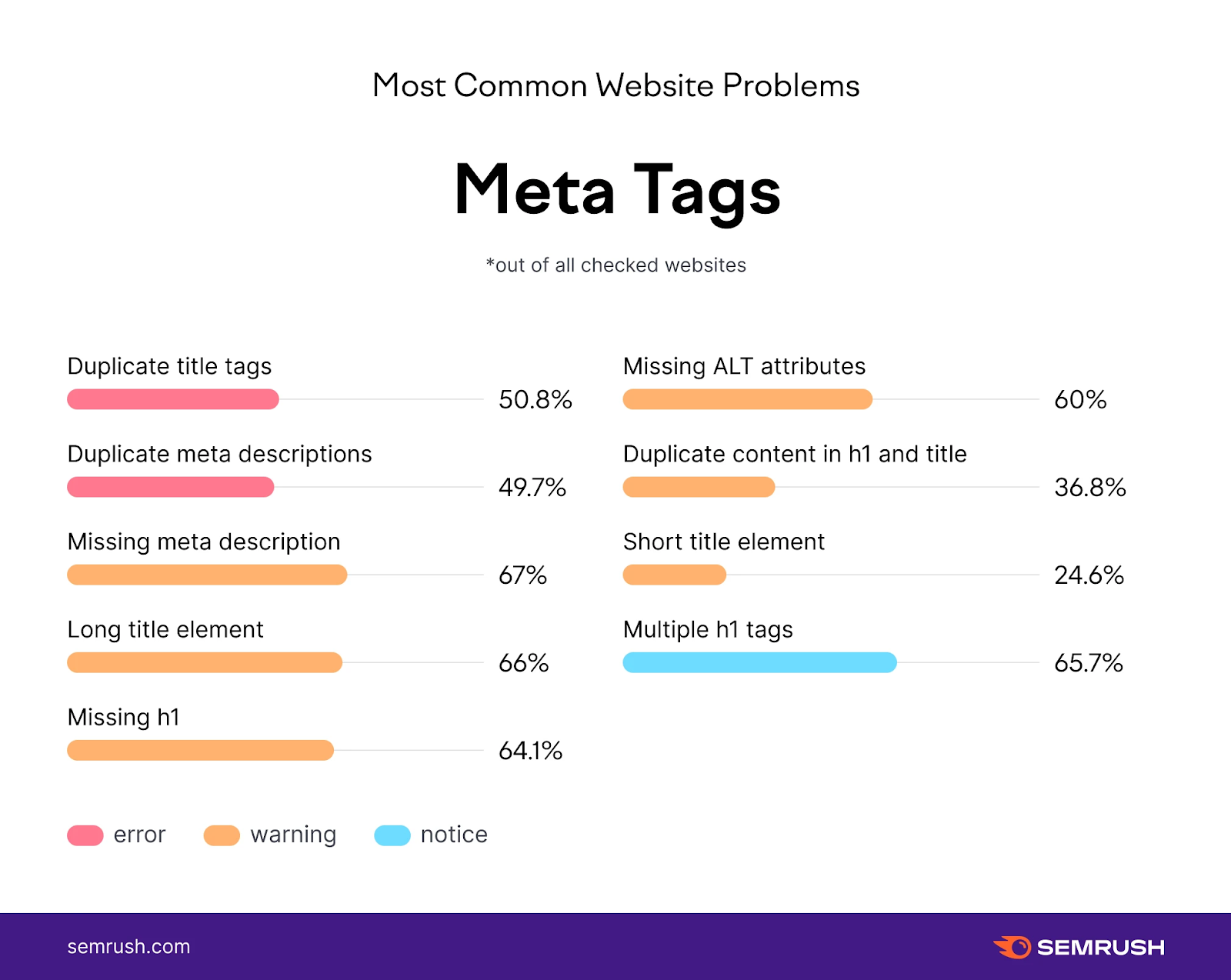 Why and How Can You Optimize your Recruitment Website for SEO?
"The beauty of SEO is that it allows you to study the market and discover what people are exactly looking for. So, you can create the right content for them at the right time and showcase it on the right platform instead of pushing a marketing message no one cares about. It's basically a pull vs. push game, and with SEO, you are the one who holds the reins."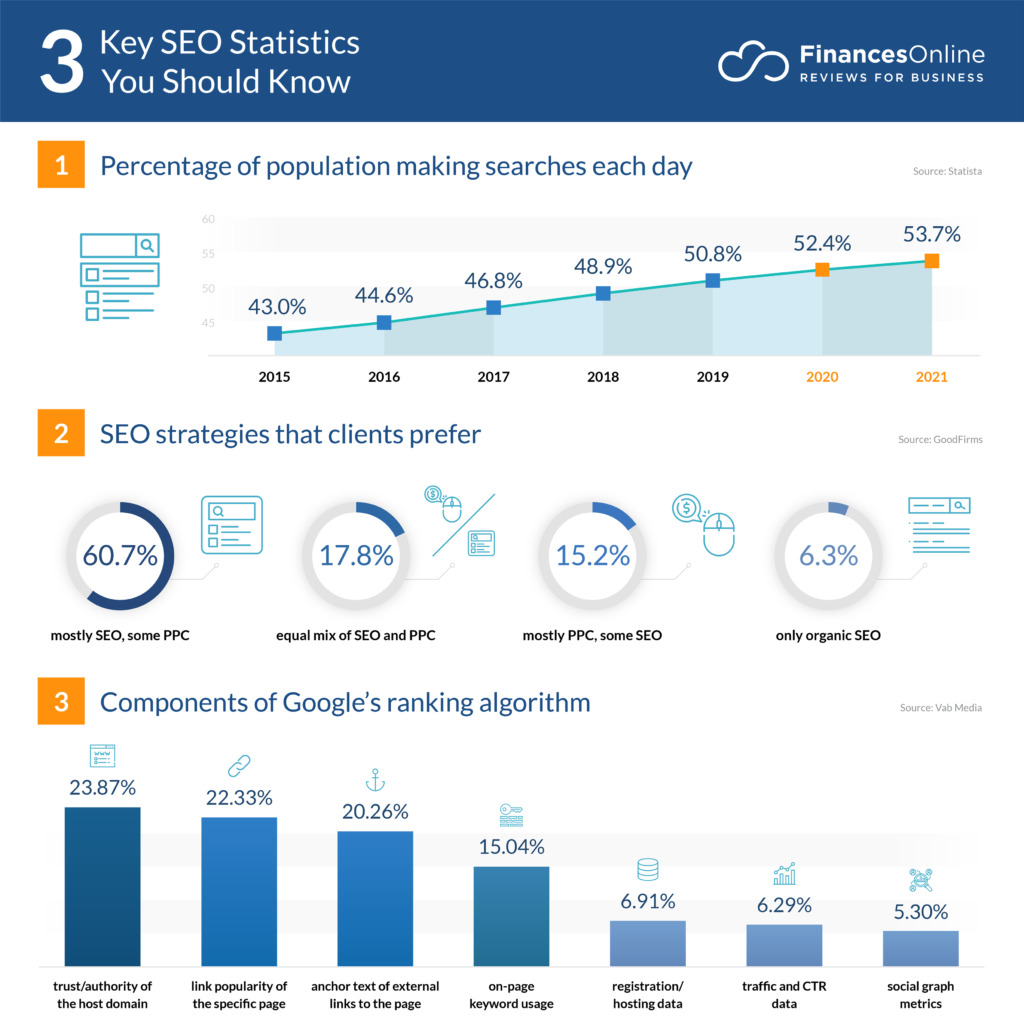 It's clear you need a recruitment website, but why an SEO-optimized one? Here is the reason-
SEO (Search Engine Optimization) helps rank your website better on search engine result pages (SERPs), thus, increasing the visibility of your recruitment website. This makes it more likely for potential clients and job seekers to find your business when searching for related keywords and phrases.

SEO helps the agency to build credibility and authority in search engine reports, which can increase the website's trustworthiness and lead to higher rankings.

SEO helps the agency to reach its target audience more effectively. By optimizing the recruitment website for relevant keywords and phrases, you can ensure that your career site is being seen by people who are actively searching for jobs.

SEO helps the agency to increase its recruitment website's conversion rate. By making sure that your recruitment website is user-friendly and easy to navigate, you can ensure that visitors are more likely to convert into clients or job seekers.

SEO helps the agency to keep up with the competition. Since many recruitment agencies already have websites, it's important for you to use SEO to stand out and be found by potential clients and job seekers.
Now that you have the answer to "Why SEO?", the next question is "How SEO?"
The obvious answer is "By using the right keywords and key phrases in your website."
But do you know how to find the relevant keywords for your recruitment website? 
Here is how- 
Using SEMRush Keyword Magic Tool
For generating a list of relevant keywords quickly, SEMRush Keyword Magic Tool is the perfect solution. Just enter a keyword and hit a search. Easy-peasy!
Use SEMRush SEO Content Template
SEMRush SEO Content Template tool analyzes the top 10 ranking rivals for the keyword you entered and gives a list of semantically related words. It also shows how the top-performing sites are utilizing those keywords in their recruitment website articles that you can use as a reference when creating content for your site.
Using Google Autocomplete and Related Searches
Head to Google and start typing the main keyword. Google will start autocompleting your search without even hitting the search button.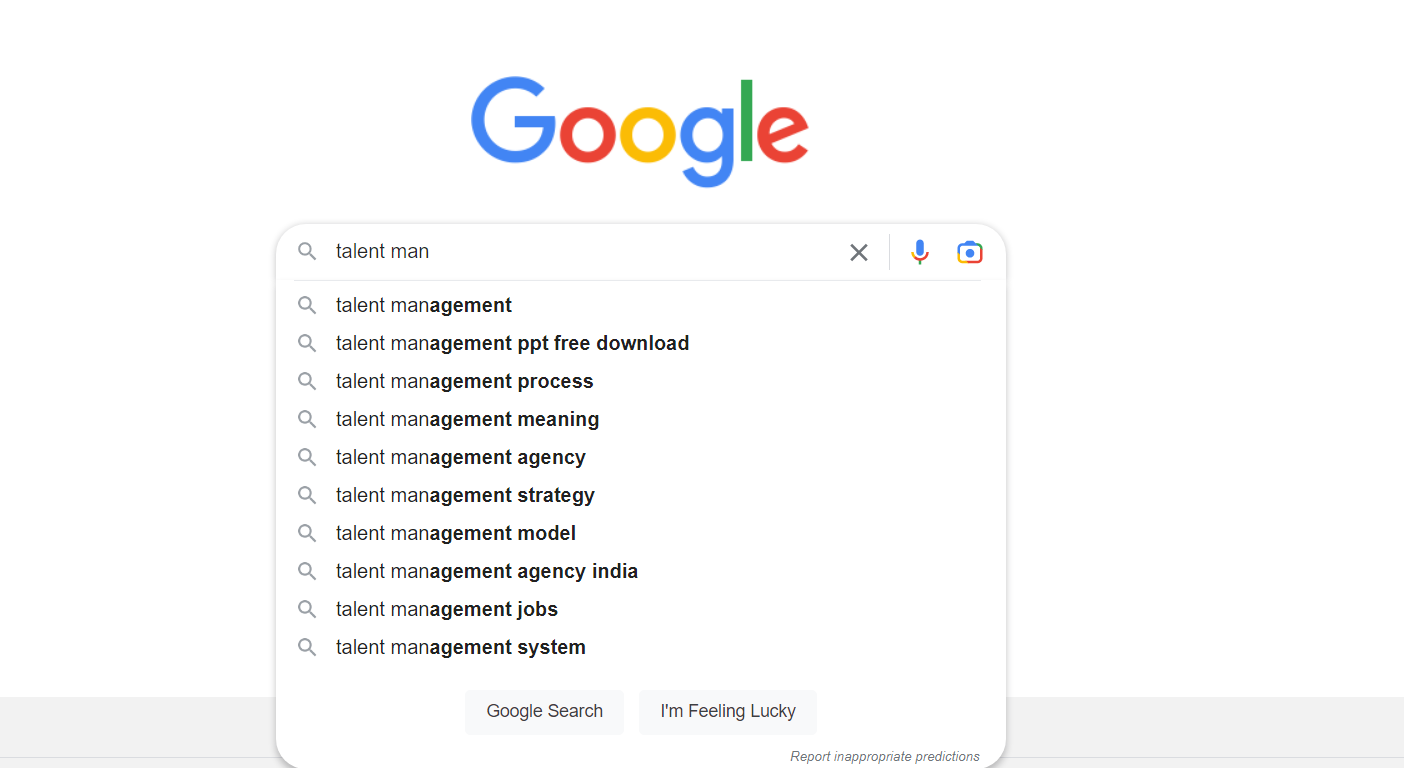 Another goldmine lies in the "related searches" section as you scroll down to the bottom of your search result.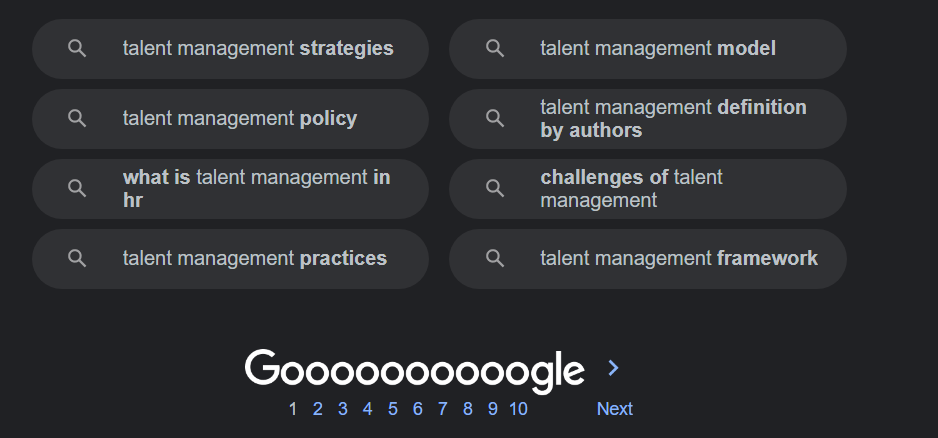 Using Google Adwords
Create a free account on Google Adwords and enter your main keyword in the first section of the keyword planner.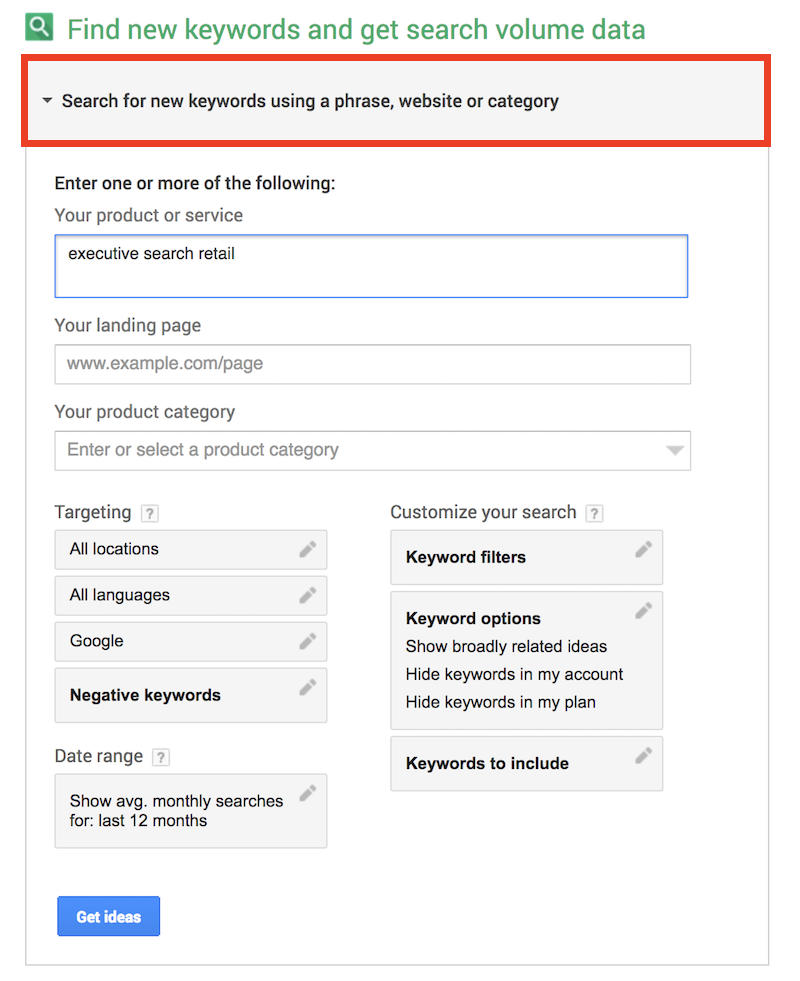 Google will list all the relevant keywords related to "executive search retail," from which you can select the ones you want to target. 
Also, you can go further into extracting the monthly search result of each keyword. Just put your keywords into the second section of the keyword planner, i.e., get search volume data and trends.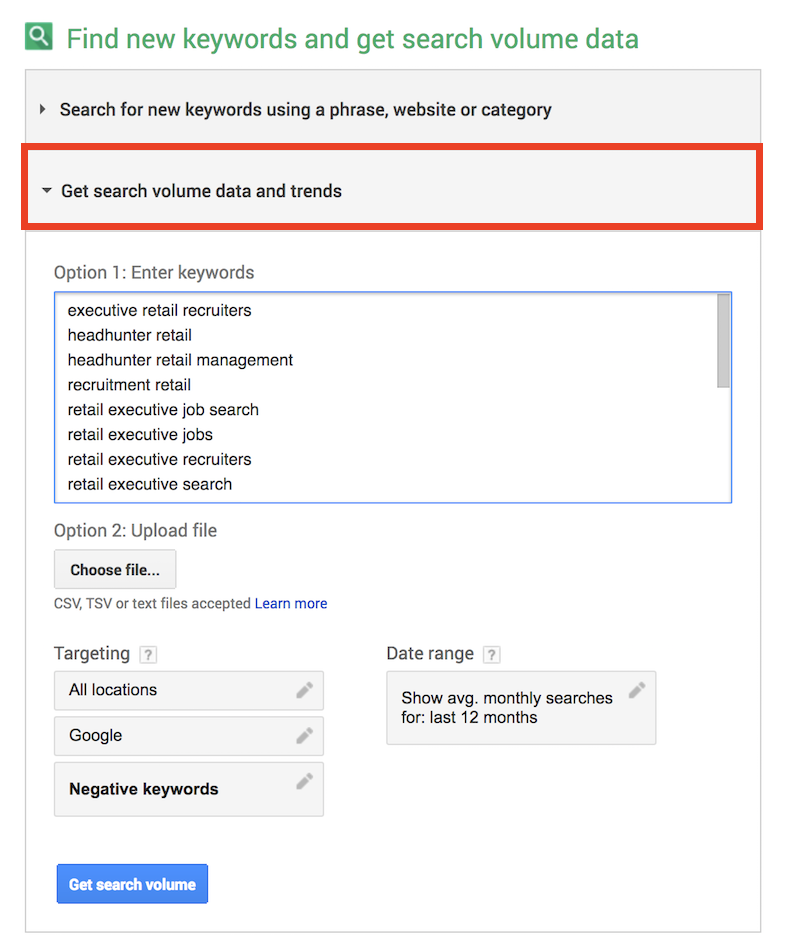 And bam! You will get something like this-
With all the relevant keywords in your hand, you are now ready to leverage them to attract organic traffic to your recruitment website. 
9 Best Practices to Make the Most Out of Your Recruitment Website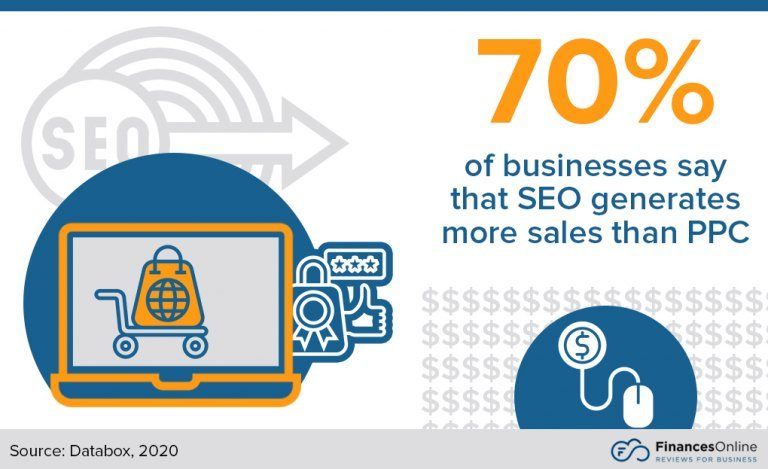 Here are some best tips you should start using now to attract organic traffic to your recruitment website without spending a single penny on advertisements and paid promotions.
1. Avoid Keyword Cannibalization
Keyword cannibalization occurs when you target similar keywords through multiple pages of your website, leading to your two (or more) pages competing with each other for higher ranking in Google search results.
For instance,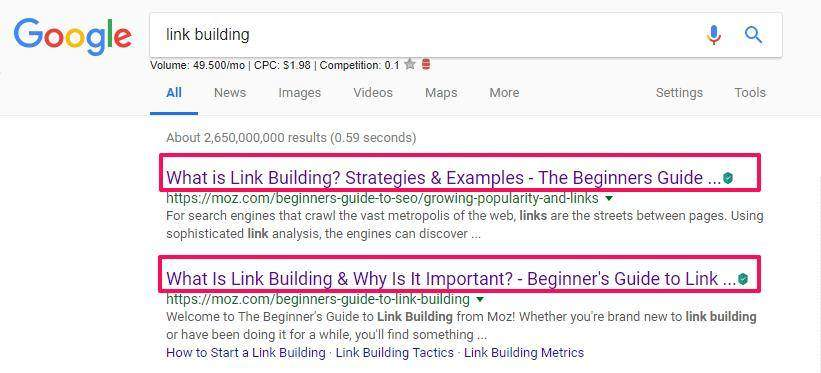 While it may be great to rank at multiple positions on the first page of Google, if your content is focused on a similar topic, your total number of visitors will be divided between both sites.
The best way to deal with keyword cannibalization is to keep track of the keywords or phrases you use in your content and either merge similar pages or delete the least-performing ones.
2. Prioritize Your User Intent
Try to figure out the intention of the audience to land on your website. If your site content doesn't meet your user's requirements, Google will simply rank you down. Your website must contain something that provides value to your target audience.
These are some tried and tested tips to satisfy user intent:
Add new content and update the older ones regularly.

Before generating content for your website, understand the three kinds of intent – navigational, informational, and transactional.

Plan a content marketing strategy based on your target audience and niche.

Refrain from selling; explain

. If the user searches "interviewing tips," tell them tips instead of selling them interviewing apps.
Remember, your priority must be to enhance user experience so that whenever they search for anything, they will automatically crawl to your pages for the answers.
3. Don't Let Candidates See "Loading…."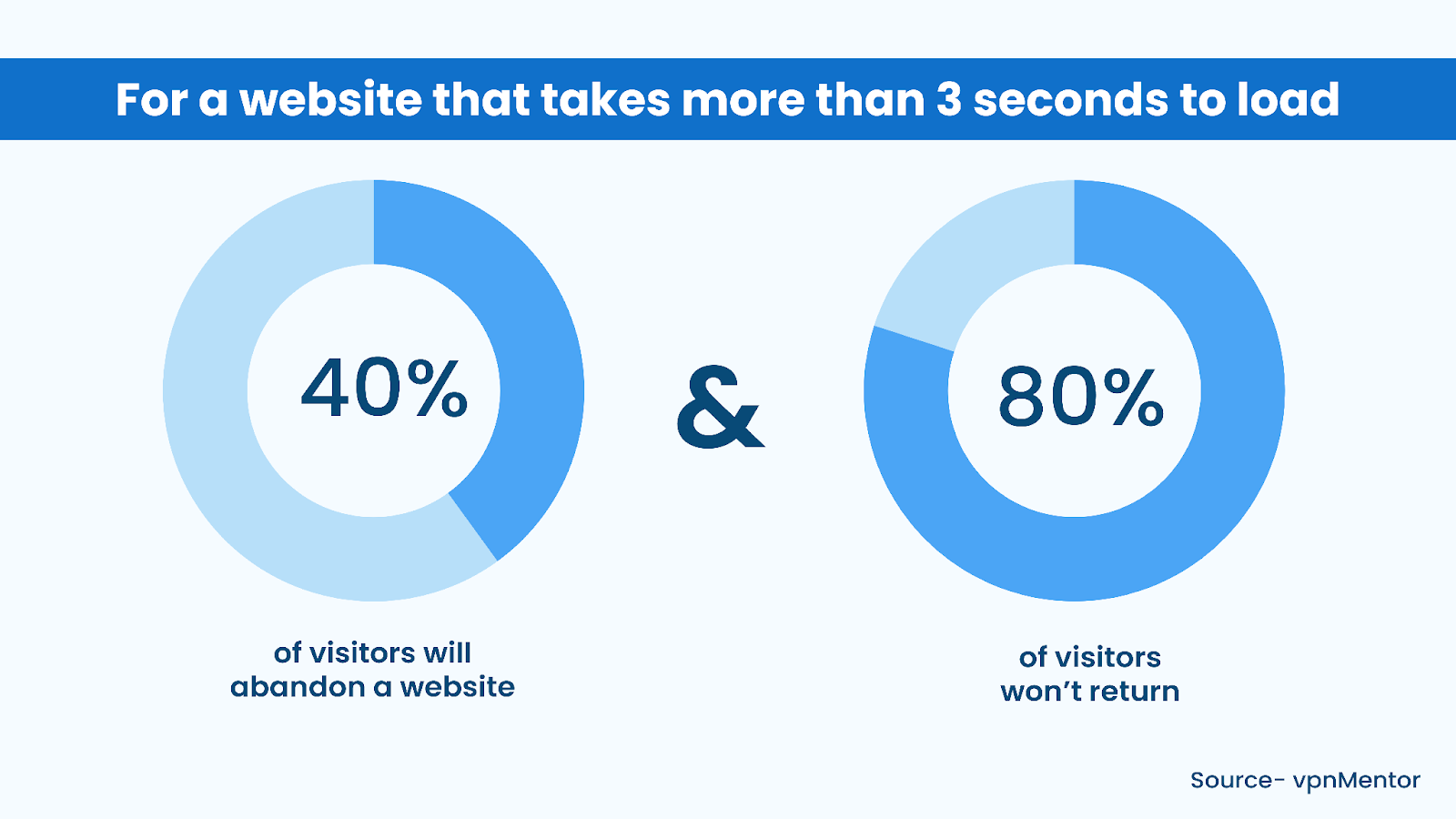 Slow-loading websites often rank poorly on Google search results since users spend very less time on such sites. The lower the rank of your website will be, the lesser your chance of gaining organic traffic.
These tips will help you boost your recruitment website loading speed:
Reduce the size of your JavaScript files, HTML, and CSS to under 150KB.

Enable browser caching

Reduce server response time to 200ms

Compress images under 100KB

Improve your page speed for both desktop and mobile devices.

Keep testing your website load-time and speed regularly and improve them whenever necessary.

Avoid

landing page redirects
4. Optimize for Voice Search
Siri, Alexa, Bixby, etc., have made Google searches much quicker and more accurate. You will likely be left behind if you don't optimize your website for voice-based queries.
Here are the top tips for optimizing your website for voice search:
Use long-tail keywords

Use tools like

Answerthepublic

to find relevant questions and create FAQ pages

Use schema markup best practices to help Google understand your website content better.

Optimize your website for mobile devices since most voice-based searches are done via mobile.

Use conversational language in your content
5. Be Consistent with Content Updation
Pamela Vaughan, in her blog, shared the power of optimizing past content. She says that just by updating old blog posts with new content and images, one can increase their website's organic traffic by 106%.
She shared her detailed observations in the blog and enforced the significance of content optimization, which agencies must follow to boost organic search traffic to their recruitment website.
Here are some tips to consider:
Use tools like Google Analytics to analyze the data of your old content first.

Replace old stats and reports with new ones.

Check for any broken links and fix them asap.

Embed tweets, YouTube videos, infographics, etc., to make your content more interactive.

Use shorter sentences and divide the content in listicle form.

Check the format of your website in its AMP or mobile version.

In case you are changing URL slugs, ensure 301 redirects are working properly.
6. Build Links Cleverly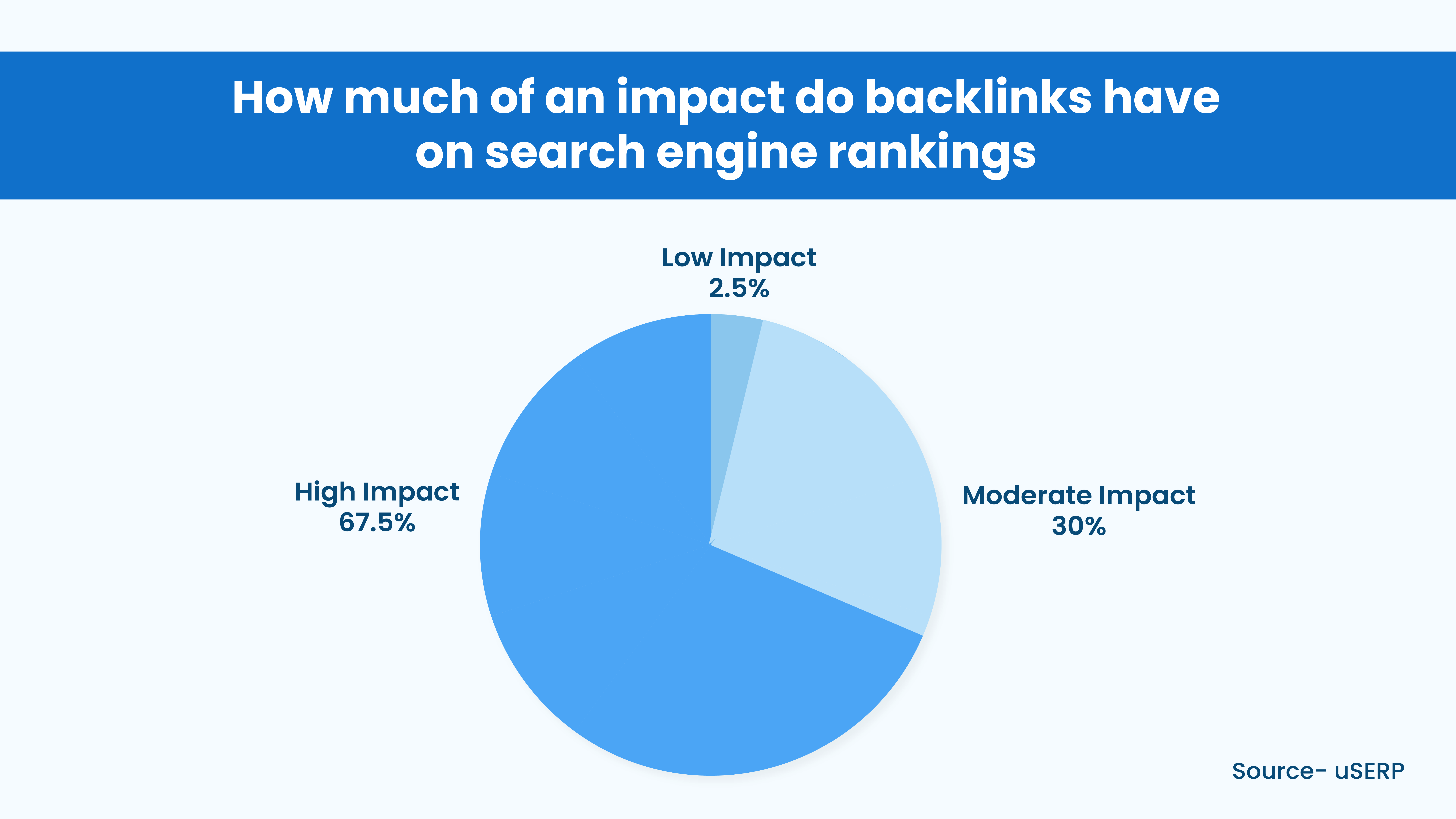 Link building is one of the smartest ways to boost organic traffic. But unfortunately, statistics show that 91% of websites don't have backlinks.
Before we tell you tips to do better backlinks, you must remember that if not done properly, link building can lead to penalties and account suspension. Thus, you must be very careful not to violate any policies when building links for your website.
Now, here are the tips:
Use descriptive text to add links so whoever clicks the link knows where they are being redirected to.

Avoid building more than two reciprocal links from any website.

Interlink all the orphaned pages of your website. These are the pages that are not linked to any other site.

Keep your stats and reports updated and link them to their original source.

If you give an outbound link to any website, ensure that it is credible.

When linking to any page whose credibility is unclear, use

rel="nofollow"

on the anchor tag.
7. Embrace Videos in Your Content Marketing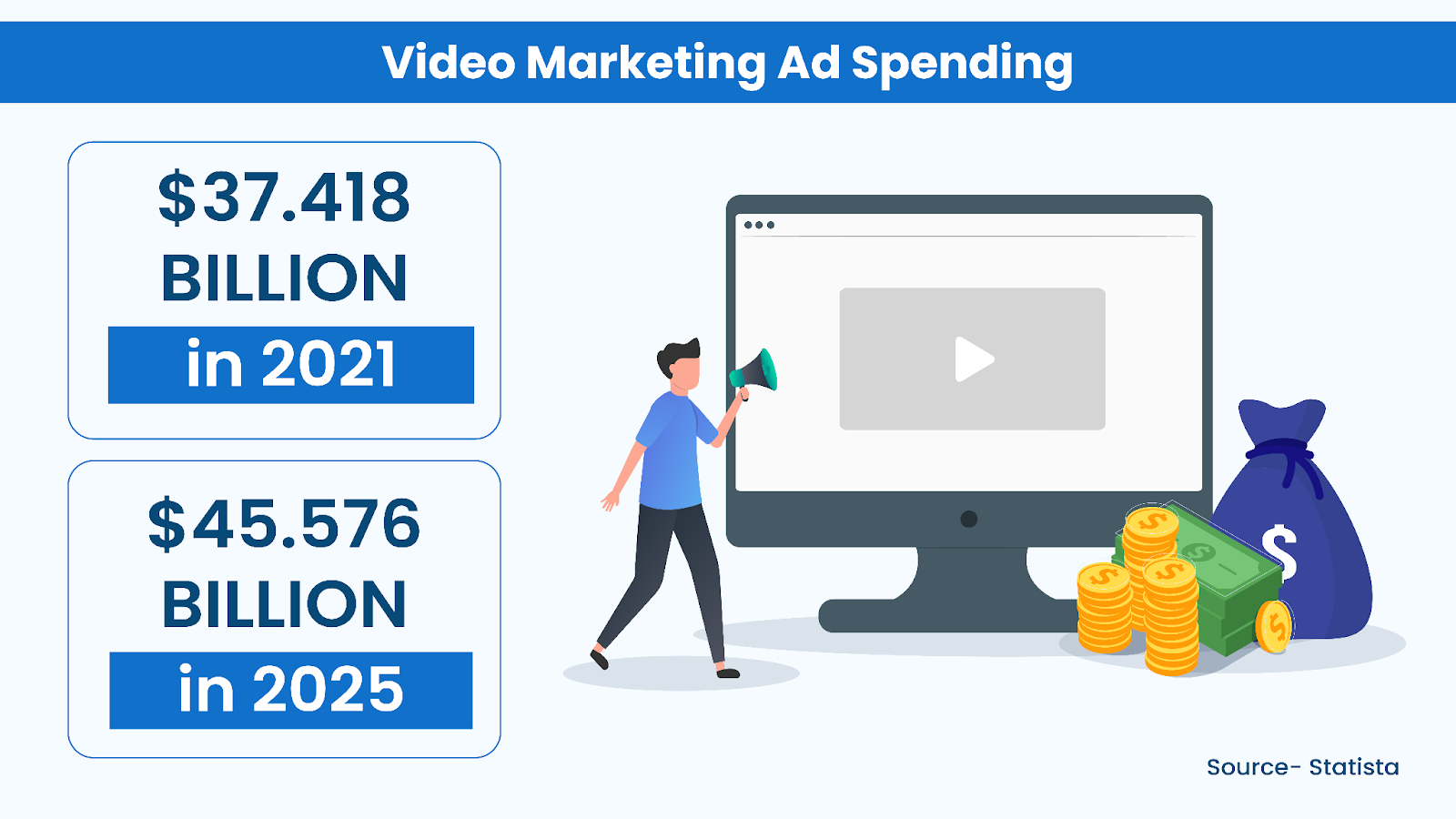 It isn't kind, but nobody likes to read nowadays. Rather, people love watching interactive videos. That is why more and more companies have started using shorts and reels to drive engagement in their business.
Here is how you can create a perfect video marketing strategy to promote your recruitment website:
Specify your audience persona. (Yeah! Just like you do for articles)

Focus on making your introduction engaging, or viewers will just scroll over it.

Keep your video short instead of posting a full-fledged 10-minute video with 10-pointers. Divide them into 5-10 serialized parts.

Transcribe your video content.

Use quality audio. These days smartphones can record great sound. Use them if you don't have a decent mic.

Editing is a must before making your video public.
8. Aim for Featured Snippets
Featured snippets are a great way to boost your recruitment website's organic traffic. If you get a featured snippet spot on the front page of google search results, chances are most people will click on your website.
How can you get a featured spot:
Use numbered lists in your blog

Identify questions people are curious about and build content around them.

Add a Q&A page on your website.

Keep your answers short- between 50 to 55 words.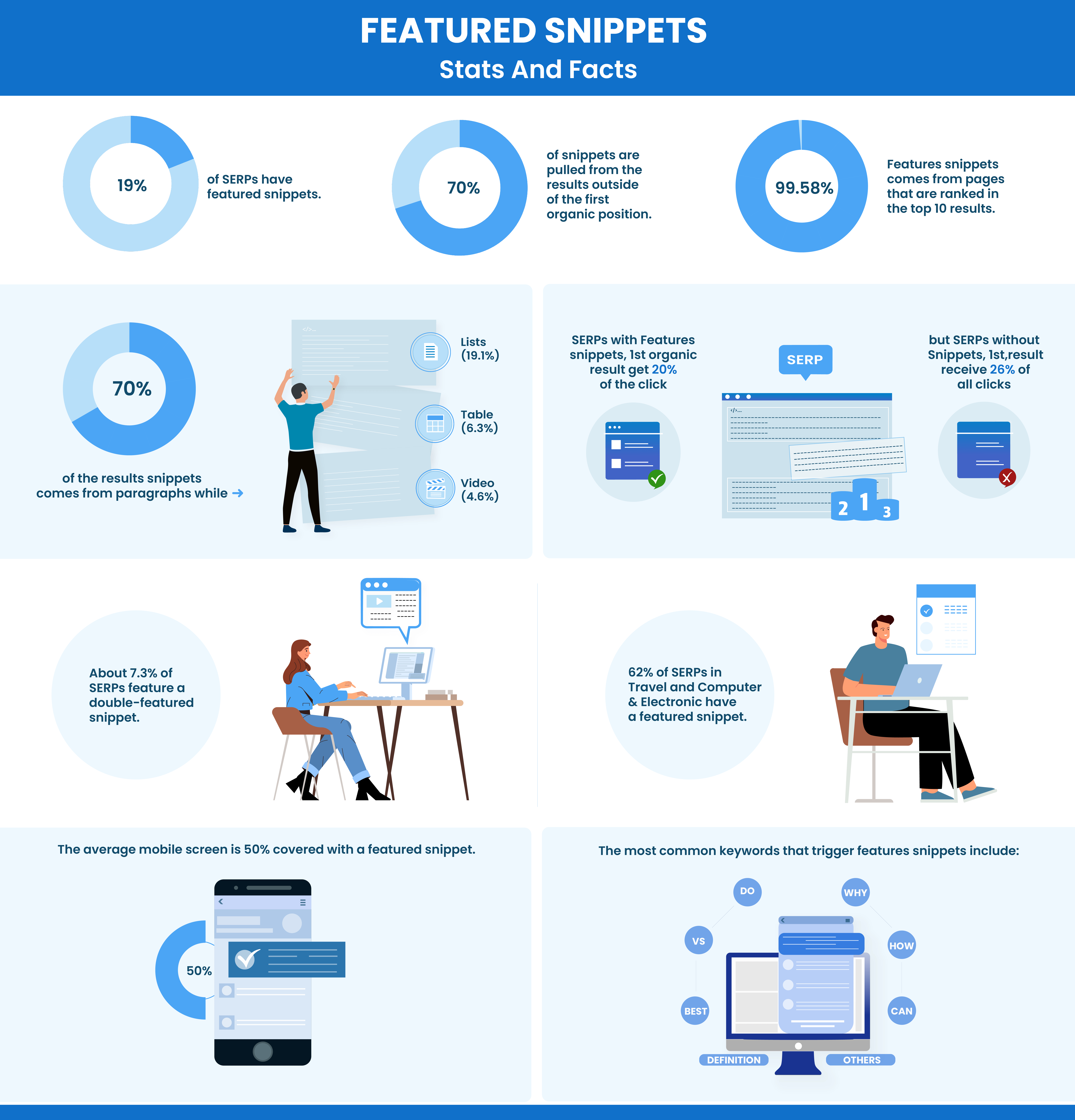 9. Employ E-A-T
E-A-T stands for Expertise, Authoritativeness, and Trustworthiness of a website. It is one of the many guidelines that Google uses to verify high-quality content and ranks them higher in search result.
In short, E-A-T focuses on-
The expertise of the content creator in a particular niche they are writing about.

The authoritativeness of the website the content is published on.

The trustworthiness of the content and the website itself that users are interacting with.
Though E-A-T doesn't directly impact the ranking, it influences several aspects of Google's algorithm. So, if you are trying to leverage SEO to improve the ranking recruitment website, you must recognize the significance of E-A-T.
Here is the mini-checklist you must follow:
Add an "About Us" page to your recruitment website. Your clients and candidates must know who you are and why they should care about you.

Don't write content for just the sake of it. Hire experts to create quality content for your website.

Don't produce long content that serves no purpose at all. Short content that solves the visitor's intent works better.

Keep updating the content regularly.

(It is a must!)

Link your content to trusted sources.

Improve your online reputation.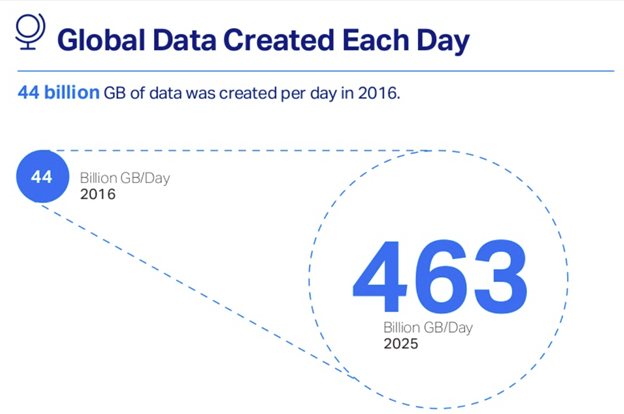 How Can You Manage Your Recruitment Website Better?
The fact that your recruitment agency is now online doesn't mean your work is done; rather, it has doubled. Websites require constant maintenance to keep them fresh and secure.
Proper website management ensures that all the site's links are operational, speed is unhindered, and content is updated regularly.
For a quick overview, here is a mini-starter guide to help you manage your recruitment website better:
Check if your website is loading quickly.

Keep a backup to ensure all the data is secure.

Update all the software and plugins.

Check if all the forms are working smoothly.

Remove spam comments from your page (if there are any)

Examine if any links are broken and fix them asap.

Fix 404 errors (if any) on your website.

Update the older blogs.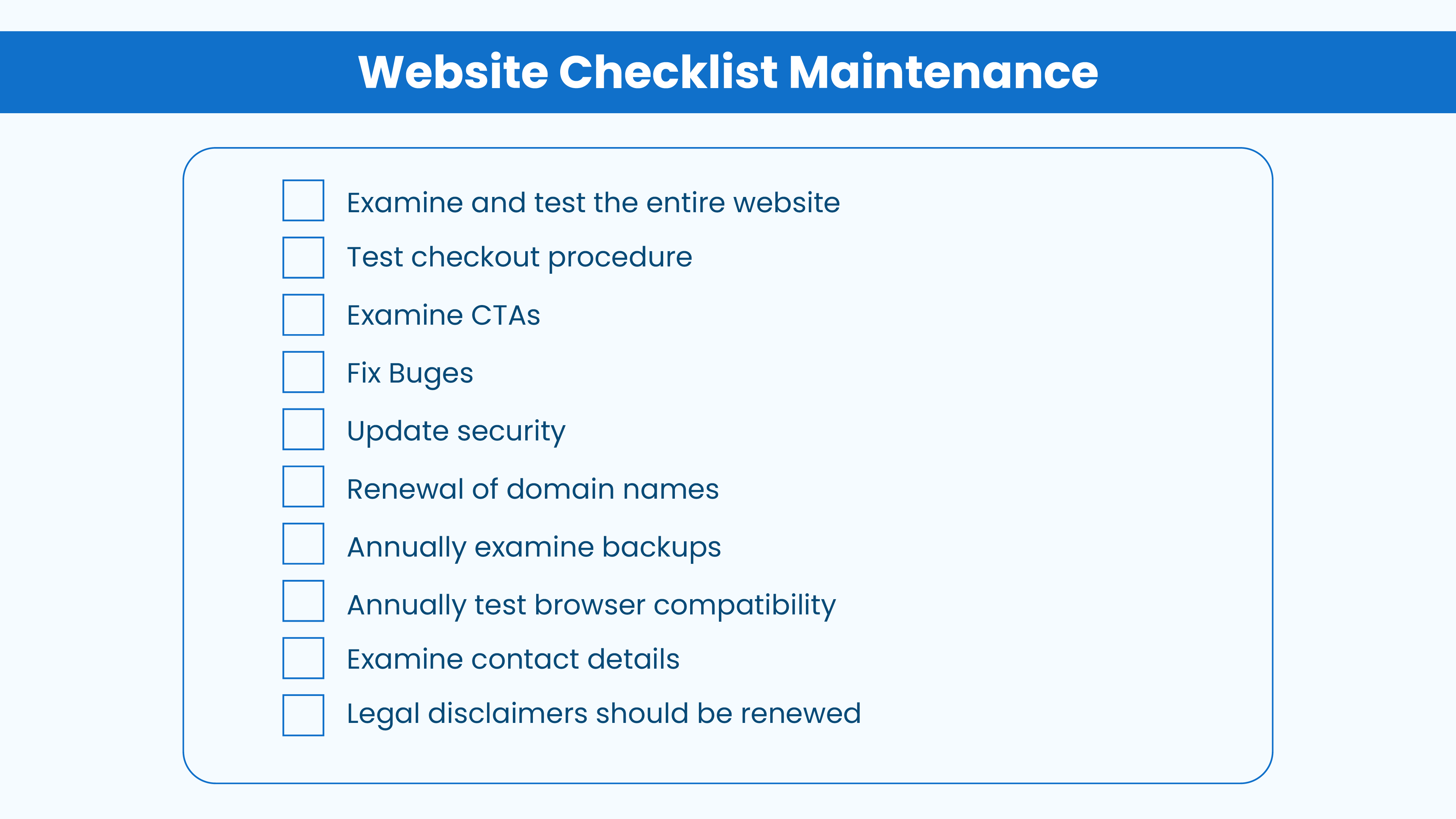 7 Reasons Why Website Maintenance is Essential
Regular posting and content updation ensure that your website content is fresh and that visitors keep coming for new content. It can also help your website rank higher in Google search results.

There is no guarantee that hackers won't try to take advantage of any security gaps in your website that might occur due to its poor or no management. Regular maintenance allows you to spot any suspicious activities and take necessary actions to avoid them.

Keeping a backup of your website is important in case something goes wrong and your website totally collapses. You must regularly back up your recruitment website's content and then test the backups to ensure everything is under control.

Without regular website maintenance, your site visitors will never know anything about new products, job offers, or features, eventually hampering your business growth.

The hiring market is changing rapidly. New technology and trends are taking over the industry.

You need to review the compatibility of your recruitment website with these technologies to avoid being left behind.

Website downtime can damage your agency's brand, which equates to the loss of competitive advantage in the market. Also, if avoided for a long period, you will have to hire a professional to fix your website, which will cost a lot.

Your business is nothing about clients and candidates. But, if your website is not meeting their expectations, it will be detrimental to your brand image.
How Frequently Should You Perform Website Maintenance?
We cannot tell you the exact number but at least once a month is the "must," and even more if possible.
Tasks like security scanning and uptime monitoring must be done more frequently than website updates and performance monitoring. The best thing is most of the maintenance activities can be automated, which can put a lot of burden off your shoulder.
Also, you can always hire a professional to handle your recruitment website management tasks. But if you plan to do it yourself, ensure that you take out time off your busy schedule after every few days. (No compromises!)
"Pleasing Aesthetics+ User Intent+ SEO Best Practices= Mind Blowing Recruitment Website"
We hope you found this guide insightful. Let's meet again with another interesting topic. Till then, keep recruiting~
FAQs
Q1: What is a recruitment website?
Answer: You can call the recruitment website an "online matchmaking portal that helps employees find the ideal candidates for their company's open positions or vice-versa."
Q2: What are the most well-known recruiting websites in 2023?
Answer: Here are the most popular recruiting websites of 2023:
Q3: How do recruitment websites make money?
Answer: There are many ways recruitment websites can make money. Some of them are:
By advertising job openings on the front page

Sending Email newsletters
Q4: What happens if I don't update my recruitment website?
Answer: Without frequent updates, your website content will become old and irrelevant to users. Google doesn't rank such web pages on its front page. And eventually, your site address will expire, and you will need a new website to maintain.