We asked one of the Co-Founders of Avizio, Maxime Cohendet, to break down what it means to run a recruitment business that's snowballing.
But before we go into that, here's a quick background on Avizio.
At Avizio, their team members focus on solving two major recruitment issues—
Candidate Sourcing and Recruitment
"A Profiles" are hard to find and approach. By focusing on each member's personal network, they access a hidden market of top profiles that are recommended and, above all, accessible.
Who better to talk to about a new opportunity than someone close to you?
They allow their clients to have their candidates' hard skills assessed by an expert from the Avizio network.
This makes it possible to guarantee objectivity in the recruitment process, ensuring that there has been no bias (human fit vs. omission of shortcomings) and bringing technicality when resources or time are lacking internally.
With 600+ C-level referral networks and 450+ clients across France, here's a glimpse into the outcomes they've driven —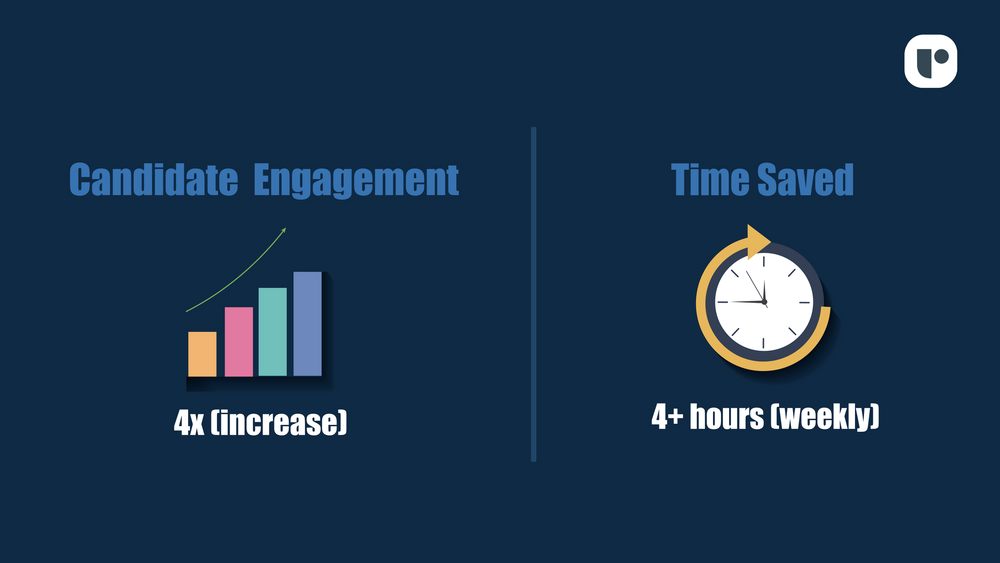 Talking about the main reason Maxime and his Co-Founder Henri started the recruitment agency was to help companies implement a better hiring approach and limit risks.
3 Main Challenges Faced by Avizio
We know that recruitment means a lot of human interactions, business intelligence, and HR skills, but also it's equally important to take into consideration the workflow and the ability to save time with a tool that sticks to your processes and your ambitions.
A lot of time was spent on welcoming newer candidates
An increase in workload for their team members since they were scaling rapidly
A high hiring volume and expectations from French startups
4 Major Things Avizio Was Looking for in a Recruitment Software
While facing these challenges, Maxime and his team were looking to invest in a recruitment software that could—
Create a seamless and automated recruitment process
Help them provide the best candidate experience through human interaction
Allow easy candidate and client management, automatic replies, and send emails in bulk
Reduce the time spent on welcoming more and more candidates to their talent pool
How Did They Achieve Success with Recruit CRM?
For the past four years, Recruit CRM has been helping recruitment agencies build customized workflows and automate their recruitment processes to scale their teams, increase revenue, save time and be more productive.
While Maxime and his team went through several tools in the market, the major reasons that triggered his decision to stick with Recruit CRM were the list of available cool features and the 24*7 customer support that aimed to help him set up his workflow and automate his business.
Avizio was able to build its own patent app using our API, where candidates could easily see their status
More efficient & customized workflow for candidate and client pages
Ability to handle more data, a higher recruitment volume, reduce repetitive tasks, take on more clients and spend more time on building valuable relationships with both clients and candidates
French startups and businesses have huge expectations and an even greater hiring plan. Avizio helps them tackle these with ease.
For the last two years, because of the pandemic, and very recently, the Great Resignation has led to candidates taking over the market.
This is another major reason clients, and companies struggle to attract them.
I had to build an amazing experience for candidates, something that breeds loyalty and continuity. For that, I needed a recruitment software that could allow me to create smart touchpoints with candidates.
The Results
The results that Avizio and his team saw were quite impressive on their own. Their vision was to remove any form of repetitive tasks to focus on closing more positions for their clients.
They ended up—
Having a smoother workflow & configuration of automated replies and notifications within two months
Taking on more data and roles– allowing them to expand and increase their capacity
Saving hours of work in a week and have been able to take on almost 4x more talent than they would have previously
Thanks to Recruit CRM's API and the fact that the system is fully customizable, we have been able to make a difference and stand out from our French competitors. I can't recommend Recruit CRM enough!