Tired of Looking for a Bullhorn Alternative That Actually Delivers?
Meet Recruit CRM – the highest-rated ATS+CRM software trusted by recruitment agencies across 100+ Countries worldwide that helps scale your team and bring in more revenue.
Why do Agency Recruiters Choose Recruit CRM over Bullhorn?
Recruitment is evolving, and to keep up with the pace, recruiters will eventually have to move from using clunky and outdated ATS and CRMs to one that is intuitive, modern, and will help you make more placements.
24*7 Live Customer Support
You don't deserve to wait endlessly for your queries to get resolved.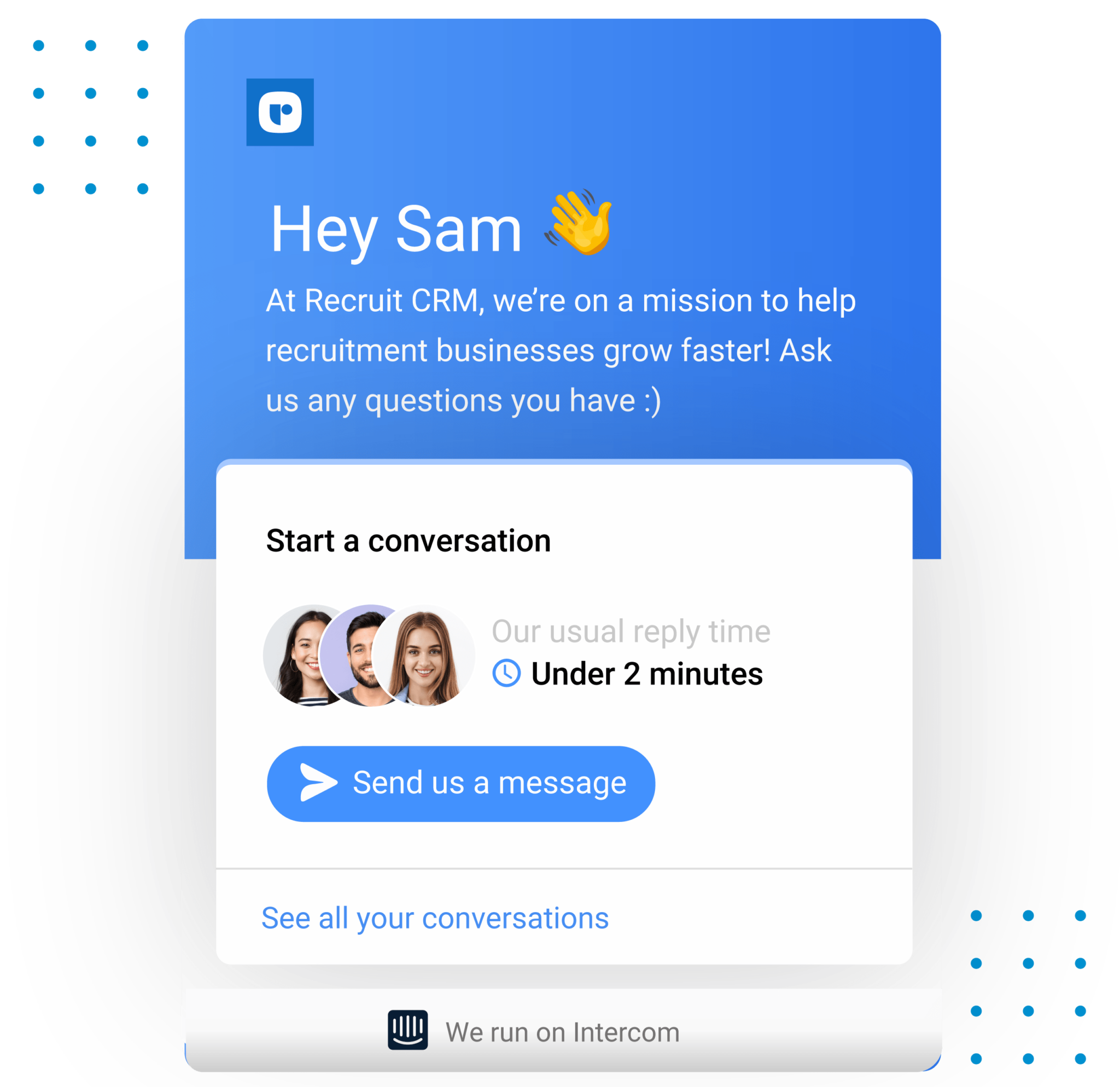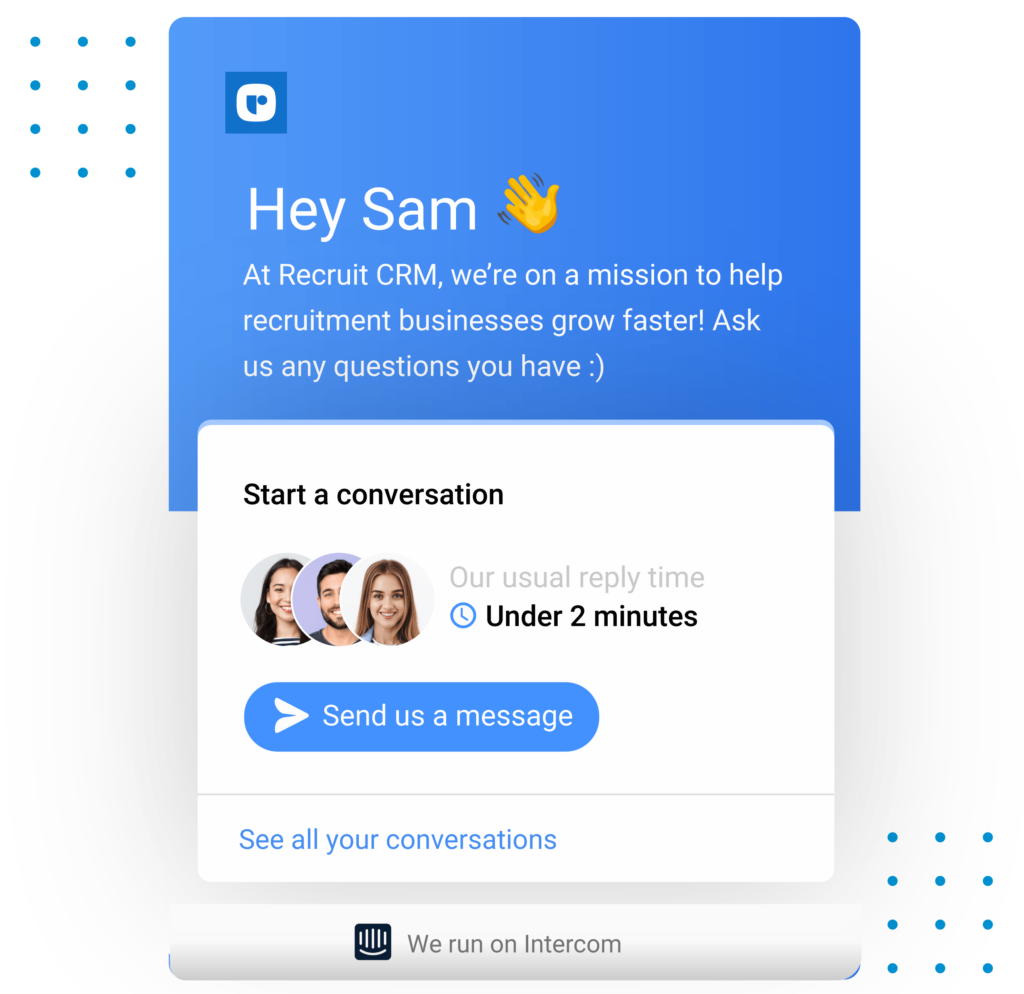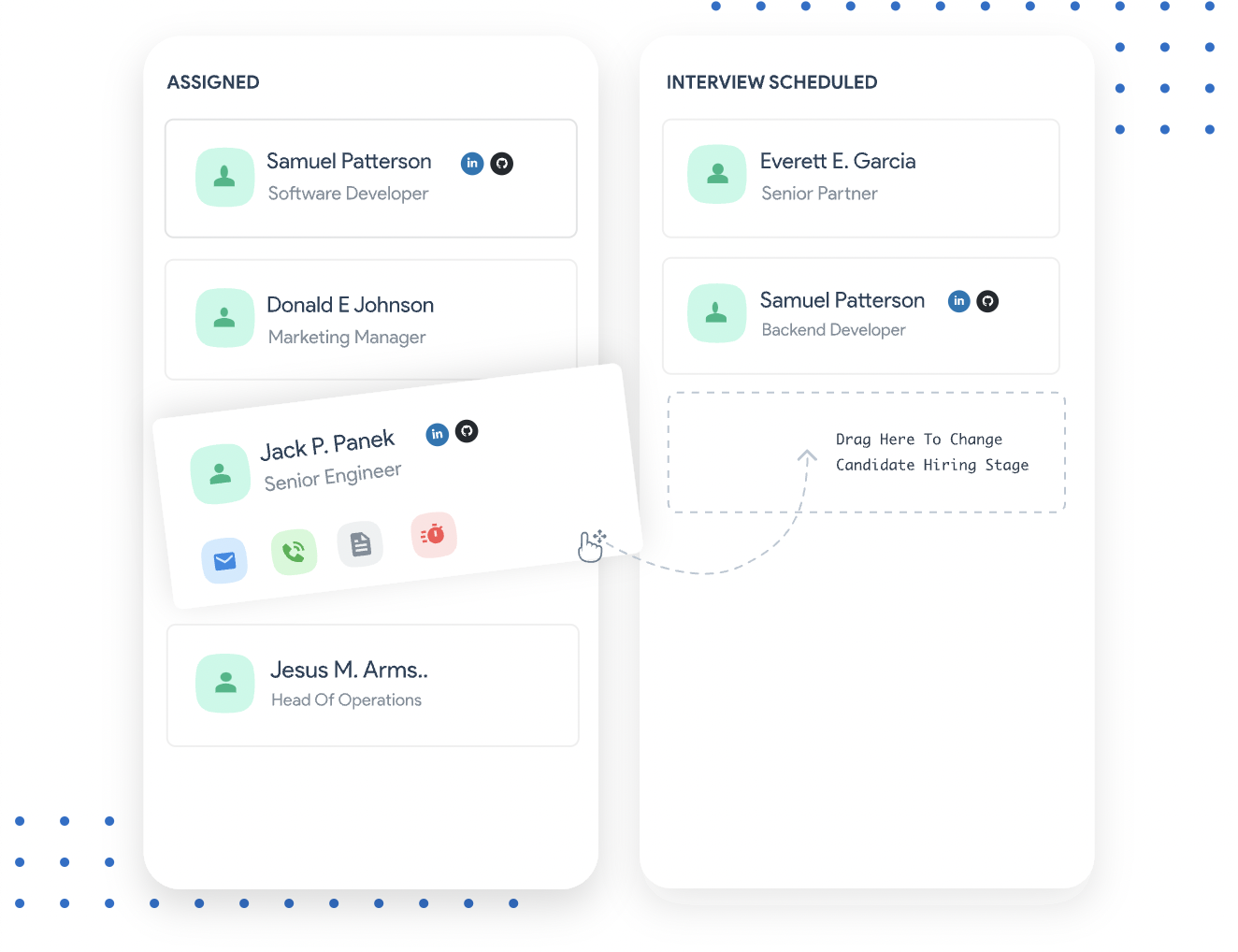 #RecTech at its Best: Intuitive, Faster & Simply Better
Recruit CRM seamlessly works with your recruitment agency, making it easier for you to source, engage and hire talent faster
Instant Setup & Simple Pricing
Let Recruit CRM be one of the best investments you make this year for your recruitment agency.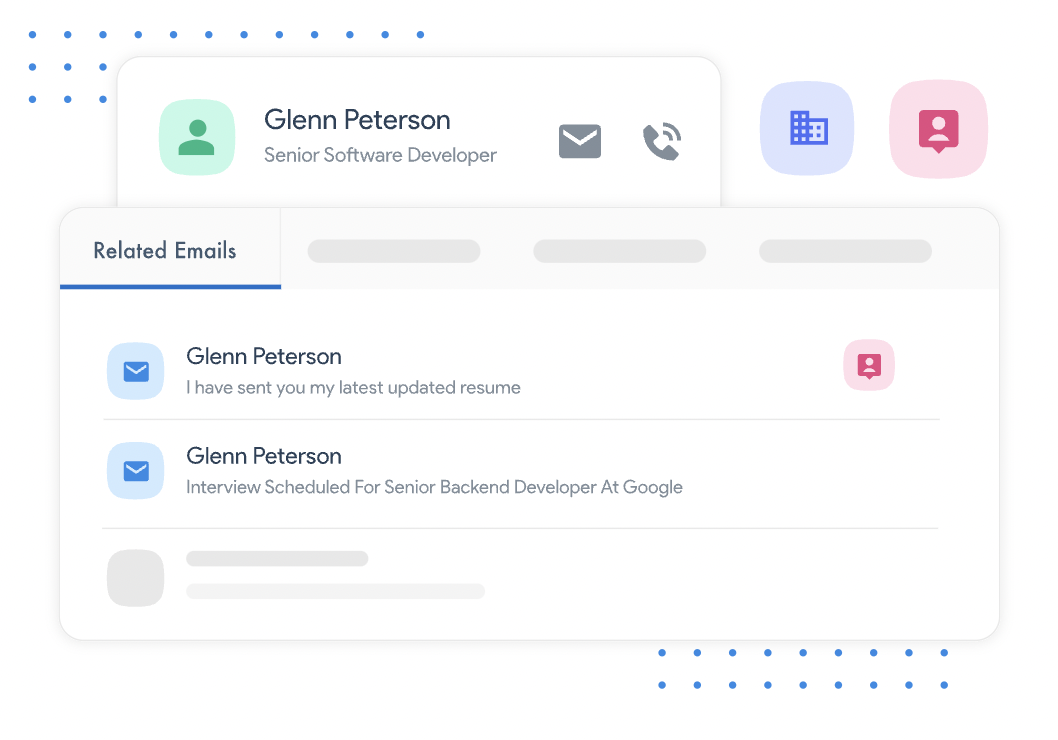 Hold on, We Have More Features!
Check out our list of powerful features that will transform your recruitment business.
Recruit CRM is the Best Alternative to Bullhorn.
Trusted by Recruitment Agencies Across 100+ Countries!
Here's what our beloved clients are saying
We switched from Bullhorn ATS & CRM to Recruit CRM because the former was old-fashioned and clunky. We wanted something more modern and smooth. It has all the functionalities we could want, including extras that we haven't had with other CRMs like parsing from LinkedIn.
Jordan O'Neill (London)
Head of Talent Research – Reflection X
Recruit CRM is the easiest and most customizable ATS/CRM I have ever used. I've worked in the recruitment industry for over 20 years and have used more systems than I can remember. On top of an incredible software platform, their Customer Service is hands down THE BEST!
Paul Diaz (Washington D.C)
Founder – Hire Power Consulting
Great! They have even made custom videos directed to myself to explain answers to my questions so I don't have to spend hours figuring things out on my own. keep up the good work, you've been great!
Kat R (Boston)
President - Restrepo Enterprises
I've been using this product from the early days and I've seen first hand how far it has come. As an agency, we have fully integrated our business with Recruit CRM and find it very efficient. It definitely saves us time on administrative tasks!
Mark Loughnane (Dublin)
Operations Director - Yala
If you need anything, the team is available to help in no time at all. This is the most versatile system out there and I have trialled a lot! It's intuitive and very user-friendly. They are constantly updating and making the system even better.
Phoebe Chadwick (London)
Director - Dot Recruitment
Recruit CRM was really easy to setup, took just a few minutes to get started. Their Chrome extension is an absolute gift and saves hours every week. They have the best customer support team I have ever worked with. Customer service really makes a difference.
Kevin Zona (Tokyo)
Principal Consultant - Talent Source Japan
| Ratings | | |
| --- | --- | --- |
| Overall User Rating | 4.9 | 4.1 |
| Value for Money | 4.9 | 3.7 |
| Ease of Use | 4.9 | 4.1 |
| Customer Service | 5.0 | 4.0 |
| Features | 4.8 | 4.0 |
"We were looking for an alternative to Bullhorn because it was highly complex to use. With Recruit CRM, we're super satisfied. I think primarily because of the ease of use—that we can quickly use it, that it's easy to make changes within the platform, and support has been really fast!"
It's Easy to Get Started​
We are super budget-friendly. What's stopping you?
Frequently Asked Questions
Yes, you can. You can import Bullhorn data directly into the system all by yourself if you have it in XLS or CSV file format. You also have an option to give us the exported data, and we can do it for you.
Not more than 10-14 business days! You can complete our free onboarding and training process while the data migration is happening.
Yes, there is a cost associated with itif you want us to migrate the data on your behalf.The pricing depends on the number of records you want to move in. However, this is optional. You can always skip it if you can do it yourself.
Rated the Best Recruitment Agency Software
We are the highest rated system across all major review websites like Gartner's Capterra, GetApp, G2 Crowd & Software Advice.
Our In-Depth Case Studies Prove Exponential Client Growth
It's Easy to Get Started​
You can immediately start a zero-commitment free trial or book an online demo with us