How do you know if you're delivering the right candidate experience? 
It's simple- by collecting candidate feedback through surveys. 
Our handpicked collection of eight free templates of candidate experience surveys is here to your rescue. 
You can employ these to gather valuable insights into the loopholes in your process and fill the gaps right away. 
Let's get started.
What are candidate experience surveys?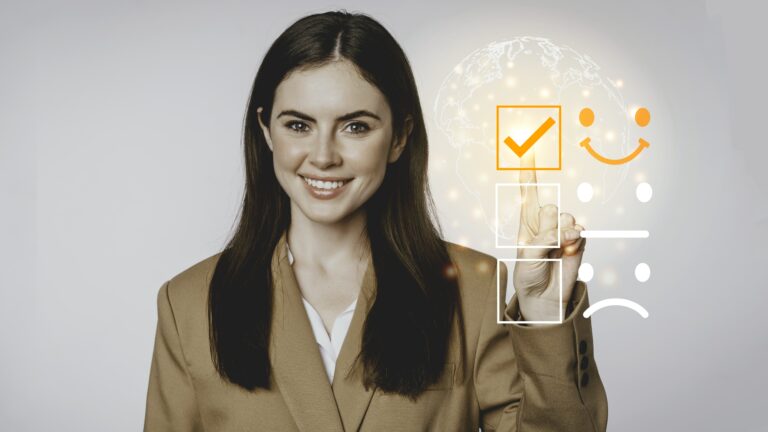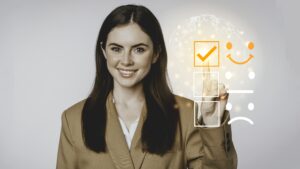 Before we present to you a platter of ready-to-use survey questions and templates, let's first discuss what a candidate experience survey actually is.
Candidate experience surveys are a valuable tool used by recruiters and hiring managers to gather candidate feedback from job applicants about their overall experience during the hiring process. 
It typically consists of a series of carefully crafted questions that aim to thoroughly evaluate various aspects of the candidate journey, including the application process, interview stages, communication, and impression of the employer brand. 
By collecting candid feedback through these surveys, organizations can gain insights into areas for improvement, identify strengths, and make data-driven decisions to enhance the candidate experience being offered.
What are the principal objectives behind candidate experience surveys?
Evaluating the level of satisfaction among candidates regarding their holistic experience during the recruitment process.

Pointing out specific stages and touchpoints of the hiring process that require modifications for better candidate satisfaction.

Understanding how candidates perceive the organization's brand image, values, and culture.

Collecting actionable candidate feedback and suggestions from job seekers that can be incorporated for better output.

Examining the effectiveness of

communication

channels to generate feedback and follow-ups throughout the hiring cycle.

Creating strategies that foster

meaningful engagement

and build stronger relationships.

Strengthening employer brand in the long run.
What are a few things to keep in mind while drafting candidate experience surveys?
Keep it concise –

The key is to design a survey that is clear, concise, and easy to understand, ensuring that respondents can complete it quickly and effortlessly without any fuss.

Ask relevant questions –

Tailor your

candidate experience

survey questions to focus on factors that are integral to the hiring procedure, allowing you to gather feedback that is actionable.

Use a mix of question types –

Incorporate a combination of multiple-choice, rating scales, and open-ended questions to gather both quantitative and qualitative insights to project a better picture of the situation.

Ensure anonymity –

Assure the job seekers that their responses will remain anonymous to encourage honest and unbiased opinions.

Provide space for additional comments –

Include comment boxes to allow candidates to drop in any add-on suggestions apart from the questions asked.
A list of candidate experience survey best practices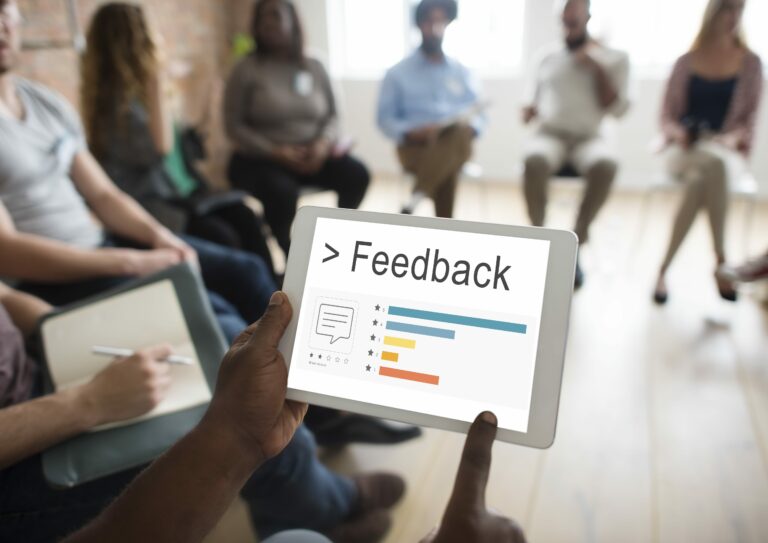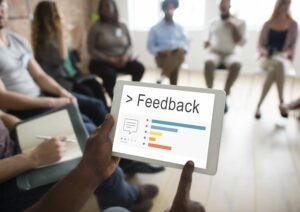 Set clear objectives –

Define the goals of the survey before designing the questionnaire to ensure that you are covering everything you need to.

Prioritize timing –

Conduct the

candidate experience

survey at a strategic point in the candidate journey. A suitable time can be after the qualifying

interview

or post the completion of the application process. This will help you to capture their experience while it's fresh in their minds.

Personalizations –

Address candidates by their names and draft the survey in a format that reflects a personalized touch, encouraging the job seekers to complete the survey.

Regularly analyze and implement the feedback –

Make it a routine to review the survey responses and take action based on the candidate feedback received to drive continuous

improvement

in the candidate experience.

Communicate the outcomes –

Share the candidate experience survey results and actions taken with the

candidates in your pipeline

, showcasing transparency and a commitment to their feedback.
Follow the bits of pieces of advice laid down above to use our candidate experience survey questions and templates to their utmost potential. 
And here you go with all the resources!
Template #1 – Hiring process candidate experience survey questions
What positions did you interview for?

How would you describe our hiring process?
Easy and engaging

Easy but monotonous

Easy but time-consuming

Challenging and engaging

Challenging but monotonous

Challenging and time-consuming
Did the

job description

align with your understanding of the role?

Rate the flow of communication during the recruiting cycle.

On a scale of 1-10, how likely are you to recommend [Your_company_name] to your peers?

Drop some suggestions on how we can

improve our hiring process

.
Template #2 – Candidate experience survey template on interview satisfaction 
How would you rate your interview experience with us?

Please rate the interviewers' panel you encountered on a scale of 1-10.

Did our

interviewing session

meet your expectations?

Was our interview process reflective of our values and culture? List the traits of our work culture based on your understanding.

Which area of our interview session could be better, why, and how?

On a scale of 1-5, rate the statement: "My interviewer(s) were well-prepared for the interview."
Template #3 – Candidate experience survey questions regarding communication
Which position did you interview for?

On a scale of 1-5, rate the statement: "My communication with the recruiter was smooth"

How well did you understand the vacancy and its requirements after the hiring process?

What could have enhanced your performance during the interview?

Could you comfortably express your opinions during the interview process?

Were you provided any feedback in the end? If yes, was it constructive or vague?
Template #4 – Application process candidate experience survey questions
Which position did you apply for? Was the application process hassle-free?

What were your main points of pros and cons for our open position during the application stage?

Were you consistently kept in the loop throughout the recruiting process?

Did you receive adequate disclosure of every aspect of the

application and hiring procedure

?

How can we

improve our recruitment

and selection process? Drop your feedback with due suggestions.
Template #5 – Candidate experience survey template for the selection process
Which position did you interview for?

Describe your experience throughout the selection procedure.

Do you think the selection process was impartial and fair?

Did the selection process and its formalities reach your expectations in accordance with our employer brand?

Would you recommend applying to [Your_company_name] to any of your friends or family?

Share any hindrances you faced during the selection process that might have downgraded your performance.
Template #6 – General hiring process candidate experience survey questions
Which position did you apply to?

How did you hear about [Company_name]'s vacancy?

Did our recruiting procedure align with the employer brand projected through our

job postings

?

Evaluate our hiring process in terms of complexity, speed, and engagement.

Would you recommend us to others for our hiring tactics?

Did our

recruiting procedure

keep you excited for the next step throughout the tenure?

Any additional feedback that may help us improve?
Template #7 – Insights into company culture: candidate experience survey
Which position did you apply for at our company?

What is the principal factor that attracted you to apply for our open position?

Did the recruitment process provide insight into our

culture and values

?

Did our hiring team provide sufficient information regarding the work environment during the hiring cycle?

Did you

feel valued and appreciated

during the hiring process?

Do you have any behavioral improvement suggestions for us?
Template #8 – Overall recruitment process candidate experience survey template
Which position did you apply to?

Would you encourage others to apply to [Your_company_name]?

How well-prepared was our hiring team?

Rate your satisfaction with our organization's recruitment process.

Agree or disagree: "I was vividly communicated throughout regarding where I stood in the recruitment process and what to expect."

Were you satisfied with the level of communication and follow-ups throughout?
With these thoughtfully drafted candidate experience survey questions and templates, delving deep into the minds of your candidates is going to be a cakewalk.
By stepping into their shoes, you can identify areas where there's room to level up. 
And hey, if you find these templates helpful, don't forget to share them with your fellow recruiters!
Frequently asked questions
1. What is the impact of using candidate experience survey templates on my recruitment process? 
Consider these templates as a mirror reflecting your recruitment process from the candidate's view. 
With this reflection, you can spot not just the cracks but also the areas that are already shining. 
Leveraging this understanding will enable you to transform your hiring process into a more candidate-friendly and efficient system for optimum candidate experience.
2. How can we ensure the confidentiality and anonymity of candidates while conducting these surveys?
Confidentiality and anonymity are essential for encouraging honest feedback from candidates. 
When administering surveys, assure candidates that their responses will remain confidential and that their identities will be protected. 
Emphasize that their feedback is vital for improvement and will be used in aggregate form to maintain privacy. 
This commitment to anonymity fosters trust and increases the likelihood of candid and valuable feedback.
P.S.: If you're looking for an AI-powered ATS + CRM platform, then don't forget to check out Recruit CRM. Book a demo to see the tool in action.