Recruiters, did you know that a whopping 65% of all online hires come from Indeed? This job-posting juggernaut is the ultimate talent magnet, and it's time for you to harness its power. 
Fear not, talent seekers, for we have uncovered the secret formula to help you post jobs on the world's most popular job board like a seasoned pro! 
Grab your notepad, and let's unlock the secrets to attracting the crème de la crème on the world's leading job board!
6 simple steps to post a job on Indeed
Step 1: Create your Indeed account
To post a job on Indeed, the first thing you need to do is set up your very own account. Here's how you can create one:
Head over to the Indeed homepage and click on "Employers / Post a Job."
Fill in the required information to create your account (name, email, password, and company details). Don't worry, your identity won't be revealed to anyone.
Click on "Create Account," and voilà! You're now the proud owner of an Indeed account.
Pro tip: Integrate your recruitment software with Indeed to automate your tasks, have a streamlined hiring process, and attract quality candidates!
Step 2: Begin crafting your job post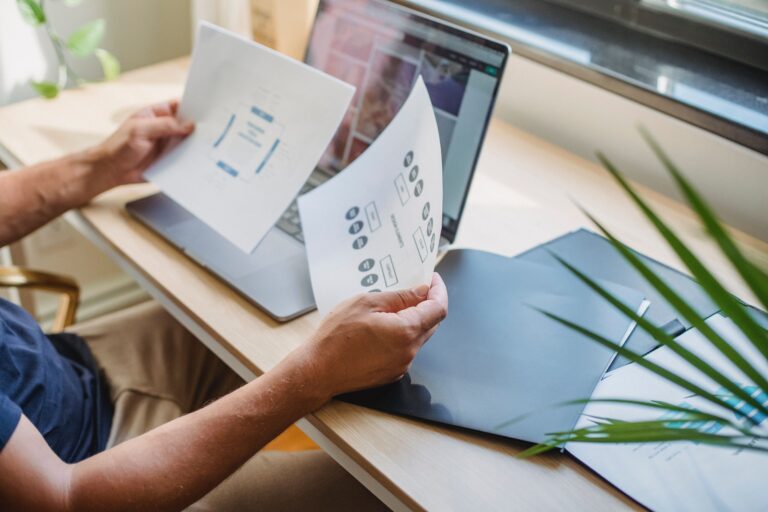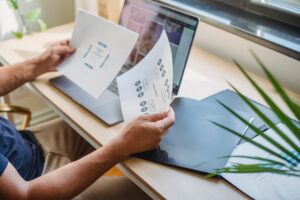 Now that you've set up your account let's get down to business. 
Click on "Post a Job" and prepare to create a captivating new job ad.
Start by entering the job title. Remember, this is the first thing potential candidates will see, so make it count. Make it as simple and direct as you can. 
For example, instead of writing something unique and quirky like "Wizard of Marketing Mastery," try "Marketing Manager." The more direct the title, the easier it will be for talent to find your ad too.
Choose the job location, and if necessary, specify if the position is remote or requires relocation. 
It's always a good idea to be crystal clear about this – nobody likes surprises, after all!
Step 3: Write an enchanting job description
This is a very critical step. You need to ensure that your job description gives out enough details to the candidates and, at the same time, intrigues them to hit the apply button. 
Follow these tips to reveal the job details step-by-step:
Begin with a brief introduction to the company. What makes the organization unique? Is it a cutting-edge tech start-up or a family-owned bakery? Share it with pride!

Describe the role and its responsibilities in detail. Be as clear and specific as possible and don't keep candidates in the dark.

Clearly mention whether you are hiring for a full-time job or a part-time one.

Outline all the qualifications and skills required for the vacant job role. This will help you attract candidates with the right abilities, ensuring your new hire is legendary.

Share the benefits and perks of working for your client. Do they offer flexible working hours, unique learning opportunities, or a pet-friendly office? 

Let potential candidates know what makes your client's business special!
End with a strong call to action that encourages applicants to apply. Think of it as the cherry on top of your irresistible job post sundae.
This is the most important step of job posting that'll get job applications rolling for you!
Step 4: Choose your application settings
Now that your job description is ready to captivate potential candidates let's establish the application process for your vacancies. You have two options to choose from:
Indeed's application portal:

Opt for this choice, and candidates will apply directly through Indeed's user-friendly platform. This seamless experience will swiftly enchant them.

Your own application portal:

If you prefer to utilize your existing application system or receive applications via email, this option is tailored just for you.
Select the method that best suits your needs and let the magic unfold!
Step 5: Opt for sponsored job posting (optional)
If you want to add that little extra sparkle to your job opening, Indeed provides recruiters with different pricing plans along with the free plan.
Sponsored job postings can help boost your post's visibility, ensuring it reaches a larger audience of potential candidates. 
Here's how to add some sponsored magic to your post:
Choose the "Sponsored" option when creating your job post to gain access to Indeed's powerful candidate-targeting technology.

Set an everyday budget for your sponsored job posting, and let it act as fuel to power your open positions.

Keep an eye on your job post's performance, and adjust your budget accordingly to achieve optimal results.
Step 6: Review and publish your job post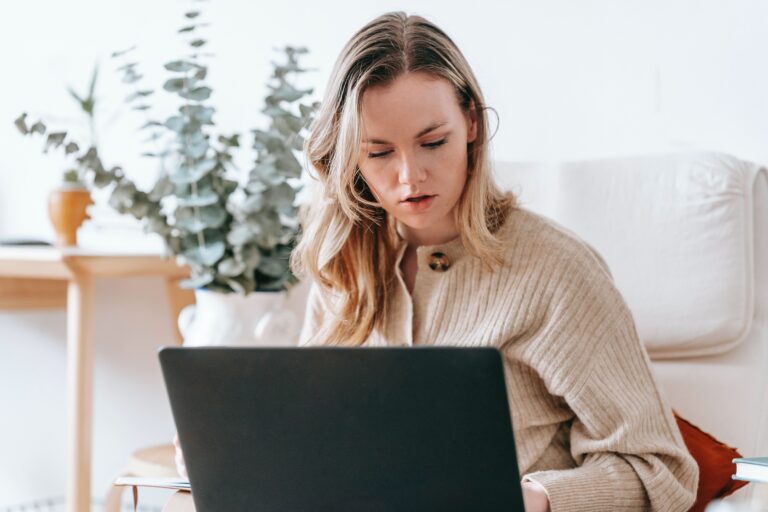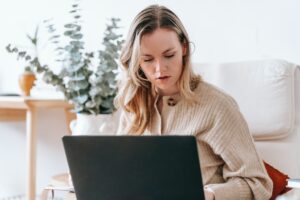 Before you set your job free into the wild, take a moment to review it. 
Ensure everything is accurate and engaging and that your post reflects the marvelous opportunity being offered.
Once you're confident that your job post is ready to woo the applicants, click on "Publish Job Post" and watch applications roll in!
How much does it cost to post a job on Indeed?
Before you dive into the process of posting job openings on Indeed, it's crucial to understand the associated costs. Below, we're exploring the various pricing options available.
1. Free job posting
For small businesses and organizations with a limited budget, Indeed offers a free job posting option. This allows recruiters to create an account, post job listings, and manage applications without incurring any costs. 
While free job postings are accessible to job seekers, they may not have the same level of visibility as sponsored job postings.
2. Sponsored job posting
Sponsored job postings are Indeed's paid advertising model, designed to give your job listings more visibility and increase the likelihood of attracting qualified candidates. 
Sponsored jobs are displayed prominently in search results, with a "sponsored" label to differentiate them from free postings. 
The cost of such job postings depends on your recruitment budget and the level of visibility desired.
3. Pay-per-click (PPC) advertising model
Indeed operates on a pay-per-click (PPC) advertising model, meaning you only pay when a job seeker clicks on your sponsored job listing. 
Recruiters usually set a daily budget, which can range from $5 to $500 or more, depending on their needs and goals. This budget determines how often your sponsored job listings appear in search results and the number of clicks you can receive.
The cost-per-click (CPC) varies depending on factors like job location, industry, and competition for similar positions. 
Typically, the average CPC ranges between $0.25 to $1.50. But it's important to note that Indeed's system is based on a bidding model, and higher bids will improve the visibility of your job postings.
4. Budget flexibility and control
With Indeed's sponsored job postings, recruiters have complete control over their budget. 
You can adjust it, pause or stop your campaign at any time, or even set an end date for your sponsored job postings. 
There are no long-term commitments, and you can easily monitor the performance of your job listings and make adjustments as needed.
5. Job slot subscription
For organizations and staffing agencies with consistent recruitment needs, Indeed offers a subscription-based model called Job Slots. 
Job Slots are available for a monthly fee, which varies depending on your subscription plan and the number of job slots you require. 
This option allows you to maintain a fixed number of sponsored job postings, which can be switched out with new job listings as needed without any additional cost. 
Subscription fees vary, so it's best to contact Indeed's sales team for a customized quote.
Congratulations, you've now mastered the art of posting jobs on Indeed.
So what are you waiting for? It's time to harness the power of the world's leading job board and cast a spell on your dream candidates today!
Frequently asked questions 
1. What are the 6 steps on an indeed.com application?
(a) Create an employer account, (b) Click on the "Post a Job" button, (c) Fill in the job details, such as title, description, and requirements, (d) Choose your application preferences, (e) Preview and confirm the job posting, and (f) Opt for free or sponsored posting.
2. How do I post a job on Indeed without sponsoring it?
To post a job on Indeed without sponsoring it, follow the steps to create a job posting as mentioned above. When you reach the final step, choose the "Free" option instead of "Sponsored." Note that free listings have limited visibility compared to sponsored ones.
3. What do you say in a follow-up message on Indeed?
In a follow-up message on Indeed, be polite and professional. Thank the recipient for considering your application, briefly reiterate your interest in the position, and mention any updates or additional qualifications that may be relevant. Ask if there is any further information they need from you and express your availability for an interview.
The repost button on Indeed can be found in your employer dashboard. Navigate to the "Jobs" tab, locate the expired job posting you want to repost, and click on the "Repost" button. This will create a new job posting with the same details, allowing you to edit and publish it again.
5. What is the process of posting a job on Indeed?
The process of posting a job on Indeed involves the following steps: (a) Create an employer account or sign in, (b) Click "Post a Job," (c) Provide job details and application preferences, (d) Preview and confirm your job posting, and (e) Choose between a free or sponsored listing to publish your job.