The past couple of years have been quite rough on the recruitment industry. Challenge after another – the talent market has never been so volatile.
Amidst this chaos, you must buckle up and kick your hiring game up a notch. Learning about trends, innovations, and industry leaders' secrets to success is crucial. 
Lucky for you, you'll get a TON of opportunities to level up and network with recruiters from around the globe this year. 
A lot of thrilling new recruiting conferences are lined up for you, and we have done the job of curating a list of the best ones for you to look forward to. Read on.
Top recruiting conferences to look forward to in 2023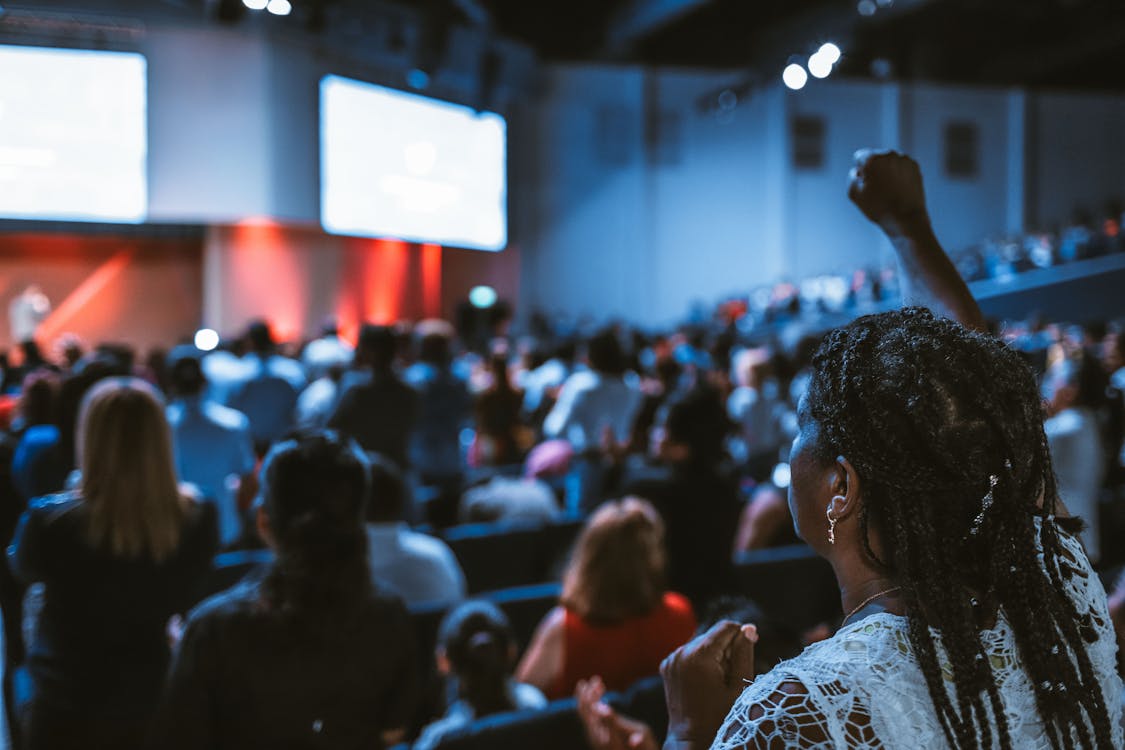 Date: February 20th to February 21st
Location: Tokyo, Japan
Price: Starts at €250
This exclusive conference is one of THE best events for recruitment research enthusiasts. The International Conference on Recruitment Process and Negotiations strives to gather academic and scientific communities working in recruitment. 
The event hosts multiple sessions involving research presentations covering current and anticipated hiring trends, workforce behaviors, upcoming industry changes, etc. 
A hiring strategy backed by solid scientific research can be a total game-changer for your recruitment agency. If you choose to attend this event, you'll learn how to optimize your hiring process, better candidate negotiation tactics, and decode talent retention too! 
Dates: February 28th to March 2nd
Location: Online
Price: Free
The virtual HR Technology Conference is organized annually by Human Resource Executive. This is a popular HR event where you'll be able to network with people from a variety of industries and backgrounds.
This conference will be full of insightful keynotes from recruitment leaders on topics like industry trends, hiring best practices, brilliant case studies, and so much more! 
You'll also get to meet leading recruitment technology firms from all over the world to help you quickly locate and assess the best hiring solutions for your recruiting needs.
And the best part of it all? It's 100% free to attend!
Date: March 15th to March 16th
Location: Excel, London
Price: Free
Recruitment Agency Expo is an event that has been conducted annually for over 10 years now. 
At this conference, recruiters can meet and connect with senior talent acquisition specialists and industry leaders who've seen it all and have decades of experience.
This is the best place for recruitment agencies to exhibit and promote their services. Along with a ton of learning and networking opportunities, you'll get firsthand experience with the latest, top-notch recruitment tech that's out there.
Date: March 27th to March 29th
Location: MGM Grand, Las Vegas, Nevada
Price: Early-bird tickets are $1,395. Prices will increase as the date of the event approaches. 
This conference is a three-day event that attracts a massive audience made up of recruiting leaders, influencers, entrepreneurs, investors, and executives from across the globe. 
With over 2500 people attending, this event can be a brilliant learning and networking opportunity for you.
Here, you'll see recruiting experts sharing their unique hiring experiences, sharing top industry tips, etc. You'll also witness extraordinary technology exhibits and get a chance to meet industry experts one-on-one. 
This is an event you do not want to miss! It also grants you exclusive entry to the community of the world's best people leaders pioneering recruitment and business. 
Date: April 3rd to April 4th
Location: Athens, Greece
Price: Starts at €250
The ICRSTA, or International Conference on Recruiting Skills and Talent Acquisition, is an event that conducts multiple sessions hosted by researchers, academic scholars, and industry leaders with years of hands-on experience. 
ICRSTA aims to educate recruiters worldwide about the latest recruitment trends and updates, future industry predictions, and more, all backed by solid research.
Experts at this event also impart well-researched strategies for sourcing, hiring, and retaining candidates. You'll get to interact with brilliant minds of the industry and those who have cracked TA and recruitment analytics.
Date: April 16th to April 19th
Location: Online & Orlando, FL 
Price: Starts at $1,595
SHRM Talent Conference and Expo are one the largest talent conferences out there. It hosts a massively diverse set of sessions with over 1500 recruitment experts, executives, leaders, and entrepreneurs from all over the world.
It is a four-day long event covering over 50 expert talks, Q&As, recruiting leadership workshops, case study keynote speeches, and more. 
Attending this event will give you the golden opportunity to connect with some of the brightest minds in recruitment and talent management and build valuable business relationships. You'll get to learn how to optimize your hiring strategies, reach untapped talent pools, and more here. 
Date: April 17th to April 20th
Location: San Diego
Price: From $895
WorkHuman Live is an event for recruiters seeking fresh ideas and wanting to participate in great, productive discussions. 
This conference doesn't follow the traditional system with boards, exchanges, and book signings. Instead, it focuses on seeing the impact of appreciation and human rights in a workplace setting.
Dates: July 6th
Location: Knebworth Park, Hertfordshire, UK
Price: Starts at €199
This exciting one-day event is a great retreat for recruiters to get together, bond, and take a good, much-needed breather. The recent recruiting climate has been exhausting.
This fest is a great opportunity for you to gather your recruitment team to celebrate your work and reflect and exchange stories with others in the hiring industry.
Date: September 28th
Location: London, UK
Price: Free
This one-day summit is full of interactive seminars where recruiters get amazing opportunities to network with company founders, CEOs, industry experts, and recruitment leaders. 
Here, you'll get pre-arranged meetings with first-rate recruitment tech and also 100% free access to all presentation materials. 
We don't know about you, but to us, this sounds like one fantastic opportunity you don't want to miss!
10. HR Vision
Date: October 4th to October 5th
Location: London, UK
Price: Starts at €2,499
This upcoming HR Vision event will have a wide variety of discussions on how digitalization, Artificial Intelligence (AI), and machine learning significantly affect recruitment and people management worldwide and how we can use technology to create a human-centric future of work. 
This is a two-day conference where you'll get to connect and build relations with industry leaders and TA specialists from across the world.
Date: October 4th to October 6th
Location: West Edmonton Mall, Canada
Price: Starts at $120
This event creates a special chance for talented and influential recruitment leaders from all over to come together and share ideas. 
This conference can benefit business leaders and recruiters to expand their networks and offer learning opportunities from the best in the industry. 
You'll get to attend insightful keynotes and gear up for upcoming industry trends and challenges.
Date: November 2nd
Location: nhow Amsterdam RAI, Amsterdam & Online
Price: €59 for online access, €299 for in-person tickets (the Early-bird discount is available)
TRC 2023, organized by Matchr and Pantala, is a premier event for tech recruitment professionals. This one-day conference features 15 expert speakers from leading companies like Miro, Booking.com, HelloFresh, and Amazon, addressing crucial topics in talent sourcing and recruitment leadership.
Anticipating a gathering of 175 in-person attendees and 200 more online, TRC 2023 offers an enriching platform for networking, learning, and exploring the latest recruitment tech trends.
With options for in-person and online participation, early bird and group admission discounts are available. Don't miss out on this exciting opportunity to advance your tech recruitment strategies at TRC 2023!
There are so many exciting new recruiting conferences to look forward to this year. After heavy searching and scouring, we hand-picked some of the best ones for you here. 
So recruiters, which one will you be attending in 2023? Let us know in the comments below!