Looking for ways to attract and retain top-quality candidates? Investing in a talent management software (TMS) might be exactly what you need.
From recruitment to onboarding, performance reviews to succession planning, a TMS is an effective tool specially designed to help recruiters grow and manage their talent pipeline better.
Today, we have a comprehensive article for you covering everything you could possibly need to know about Talent Management Software. Read on.
What is talent management?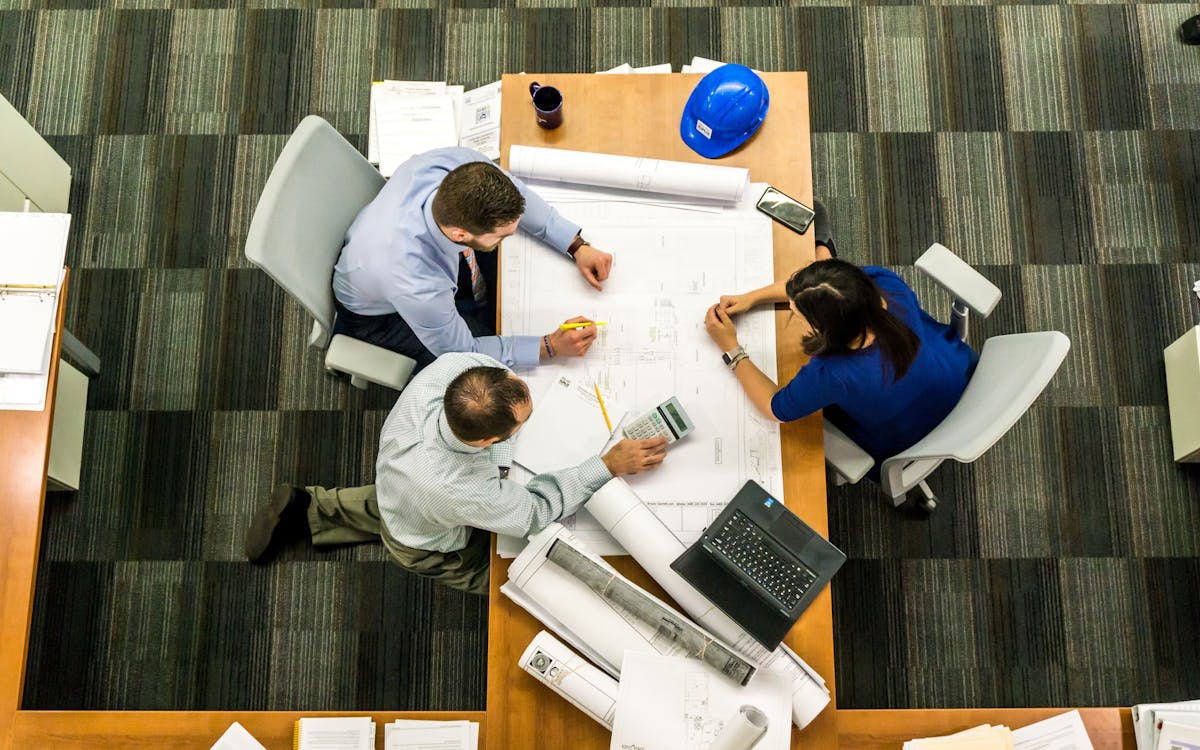 While you might think talent management is all about finding an ideal candidate, it goes much beyond that. It actually encompasses the entire talent lifecycle, including onboarding, training, and determining candidates' career advancement opportunities.
Usually, people confuse talent management with talent acquisition, but there are some key differences. While talent acquisition is about attracting and recruiting talent for a company, talent management revolves around attracting and retaining candidates.
Though the talent management process differs from business to business, the end goal remains the same, i.e., motivating candidates to become long-term employees.
Key components of talent management
Various components impact the effectiveness of the talent management process. Let's take a look at the major ones: 
1. Defining 3 vs – vision, view, and value
The first and foremost requirement of an effective talent management framework is identifying the long-term vision and value of the company and prioritizing a defined view to achieve those goals. 
Once talent managers are clear about what they want to achieve, they must spend time assigning key roles to the employees that align to fulfill one collective mission.
2. Creating a definitive roadmap
The second component of talent management is creating a plan for attracting and retaining the right mix of candidates. Having a diversified and skilled workforce on board ensures innovation and high performance.
3. Analyzing the talent gap
Assessing the talent gap in the workforce is necessary to identify the company's recruiting needs and build an action plan to fill that gap. Talent managers must know exactly who they need in their team to boost overall productivity and what must be done to hire them.
4. Creating a talent succession plan
A talent succession plan should account for the company's vision, values, and long-term goals. It should be based on the sourcing and reskilling of the capabilities required to meet the demand of the job role.
5. Measuring the employees' perception
Companies' priority must be to ensure that their employees are happy with their policies and tasks. Their engagement and happiness index can be measured by gathering occasional feedback from them, documenting, and analyzing it. The more satisfied the workforce is, the better the ROI on the efforts made by recruiters.
6. Motivating the employees
Based on the findings from employee feedback, companies must create a solid employee motivation plan. It should include the tasks that make workers feel motivated and committed to working for the company. By encouraging more of such tasks, you can create high employee motivation leading to increased productivity and reduced turnover rates.
7. Creating successful profiles
Many companies follow a competency model of their workforce that is present at almost every level of their work. Also known as the success profiles, they help to better manage talents. It helps identify the traits associated with success and failure in a particular job.
The competency model includes both personal attributes like discipline, desire to excel, etc., and professional competencies like qualification and experience that are required to improve job performance.
8. Prioritizing inclusion and diversity
Workplace diversity has a major influence on talent management. Companies must focus on building an all-inclusive workforce plan where everyone has an equal opportunity to excel in the job, irrespective of color, race, gender, etc.
What is a talent management software (TMS)?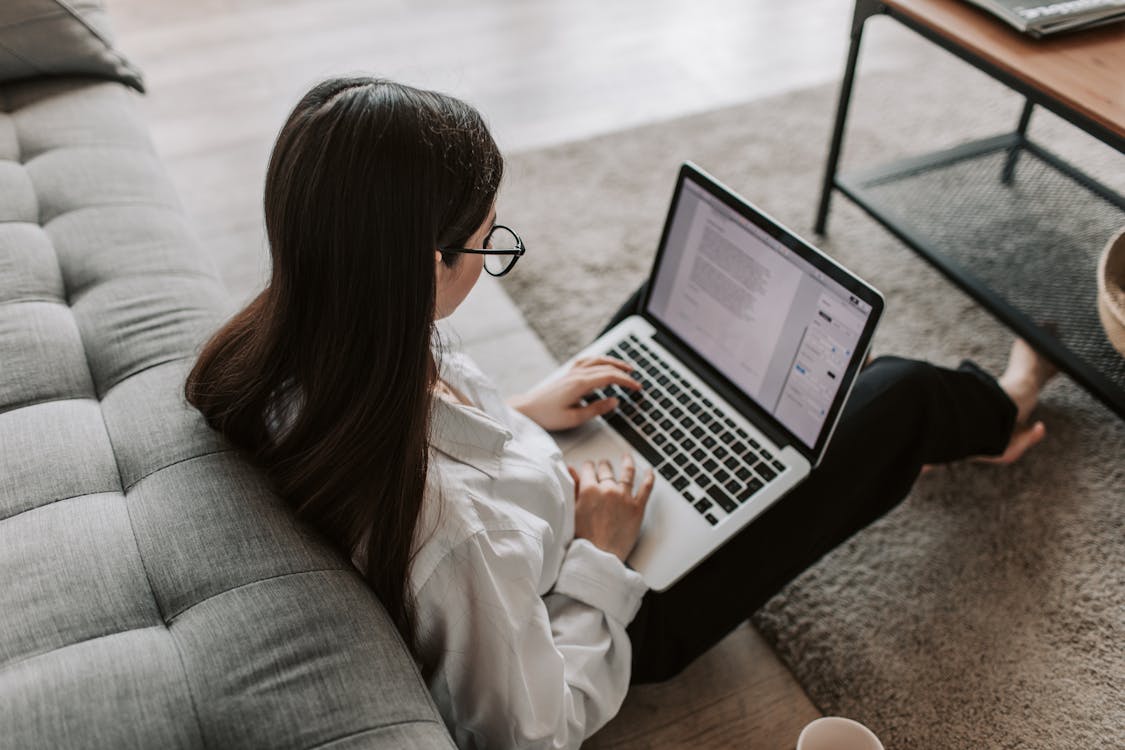 A Talent Management Software (TMS) is an integrated suite of recruiting applications that support a company's need to attract, reward, engage and retain its employees. These applications include talent acquisition and onboarding, workforce planning, performance appraisal, learning management, succession management, compensation, and career development.
In a broader sense, TMS can be grouped into two general categories:
Comprehensive platforms:

These tools are often modular and support a wide range of recruiting activities. Users can choose any feature they would like and streamline their day-to-day activities accordingly.

Specific tools:

These tools generally address a specific talent management or hiring need. Payroll automation is the most common example.
Either type of TMS can be segmented based on a company's size, needs, revenue, and workforce dynamics. Such flexibility allows organizations to gain a competitive advantage in the marketplace and increase profitability.
With a good TMS handy, talent managers can keep track of all employees within the company and save a significant amount of time and effort in managing them.
How does a talent management software work?
Most TMS, being cloud-based, offer various features and modules to store, secure, and monitor employee data that helps in their development, performance, and satisfaction. Here are some tasks that a TMS performs:
Planning

: It ensures talent management strategies align with long-term business goals.

Recruiting

: It sources global candidates, nurtures them, and keeps them engaged throughout.

Onboarding

: It ramps up employees with a paperless process by automating workflows for on-, off- and cross-boarding.

Managing

: It guides action planning for employees' continuous growth and performance.

Designing

: It plans and devises a perfect compensation model to reward top performers of the company.

Retaining

: It provides a modern and engaging learning experience to employees.
Types of talent management software
There are different kinds of talent management software that cover HR solutions ranging from recruiting to offboarding. Here is an overview:
1. Career management software 
This supports employees' career development and helps strategize succession planning and management goals.
2. Compensation management software
This tool is used to manage employees' salaries, recommend pay increases, and reward bonuses.
3. Employee engagement software 
This solution allows recruiters to track employee interaction within the company by collecting their feedback, gauging their sentiments, and promoting job recognition.
4. Employee recognition software
This monitors employees' progress over time and incentivizes them with rewards.
5. Offboarding software
Offboarding Software, as the name suggests, tracks all paperwork and forms necessary to coordinate with employees' terminations and exits.
6. Recruiting software
This software helps recruiters streamline the entire hiring process so as to improve candidate experience from the very beginning. Recruiting software can further be divided into various subcategories such as applicant tracking system (ATS), Recruitment CRM, Job Description Management Software, Employee Referral Software, Video Interviewing Software, etc.
7. Training and e learning software
This tool facilitates the reskilling and upskilling of employees. There are various types of Training and eLearning software like corporate learning management systems (LMS), learning experience platforms (LEP), Micro-learning Platforms, etc.
5 reasons your company needs a talent management software
A TMS integrates all of the HR modules needed to attract and manage candidates.
Mind that although standalone software like recruitment or performance management can be referred to as TMS sometimes, they lack the multi-faceted capabilities of an integrated system that supports candidates throughout their lifecycle.
A full-fledged TMS offers many benefits, like larger data storage, more security, easier integrations, etc. If you are already not using a talent management software, here are five primary reasons you need one right now:
1. Employee lifecycle support
Talent management usually begins right from the job posting stage and goes on till the employee retires. Once hired, employees also become part of goal setting amidst the annual performance and compensation cycles.
Also, in order to keep up with high-performance expectations, they need regular training sessions and incentives. All of this becomes much easier to handle with a TMS handy.
2. Streamlined recruiting and onboarding
One can only imagine how extensive data accumulation and documentation are involved at almost every phase of the talent lifecycle.
A talent management software starts its work right when a potential candidate submits their resume for the open position and coordinates throughout the process to make it easier for recruiters to follow along and focus on the human aspect of hiring.
3. Easy learning and development
Learning and development processes focus on training the workforce and providing them with career development opportunities. By doing so, companies aim to boost employee satisfaction and retention rates.
This aspect of educating and upskilling employees is handled by Learning Management Software (LMS). Depending on the industry, LMS's training bundle could include searchable course catalogs, video modules, interactive lessons, etc.
LMS gives employees the flexibility to structure their curriculum and store the content on external platforms.
4. Automated performance management
Performance management revolves around two key things:
Defining the goals that the company wants to aim for during the employees' appraisal period

Measuring and appraising employees' annual performance with an aim to identify top performers and motivate them to foster continual growth.
The goal is to boost the company's effectiveness by accomplishing set goals and missions and pushing every employee to align their growth in the same direction. By implementing TMS, talent managers can automatically record and track employees' progress in real-time.
5. Centralized recruiting applications
One common challenge that many companies face is having isolated recruiting applications for their talent management process, which may include multiple spreadsheets, standalone programs, etc.
By implementing an integrated TMS, companies can replace such divided workflow and systems with an "all-at-one-place" platform. In short, TMS standardizes the talent management process for the entire organization.
Benefits of using a talent management software
1. Improve hiring techniques
A well-trained and engaged workforce boosts a company's productivity and achieves greater results. This is the reason why recruiters' priority is to source the best possible talent.
A talent management software provides multiple ways to enhance the sourcing and recruiting process. It helps integrate tasks like job posting, applicant tracking, job offer management, etc., hence, streamlining almost every hiring stage so you can focus on candidates instead of wasting time on tracking their information.
2. Simplify tracking employee progress
According to a study conducted by Gallup, employee replacements cost somewhat around 150% of an employee's annual salary. Imagine how much you will save by investing in talent management right from the beginning. A lot, and a TMS can help you do so.
A good TMS includes options for employee learning and development (L&D) and allows you to easily monitor and report their progress.
3. Gives access to accurate data, leading to better hiring decisions
A talent management software has the ability to centralize core recruiting processes throughout the hiring lifecycle. A TMS simplifies data sharing and collaboration across the company, giving you an end-to-end picture of candidate information.
Such an extensive connection enables recruiters to make more informed and strategic hiring decisions, stepping closer to their talent management plan.
4. Improve cultural connections and employee engagement
Sometimes, engaging talent goes beyond just investing in a TMS. Connecting with your employees to collect feedback, review performances, appraisals, etc., can give you an opportunity to understand their needs better and make strategies that align with their needs and the company's goals.
When employees recognize the culture and value of the company, they realize their role in its development and find ways to add further value to it. TMS plays a vital role in empowering employees and building a foundation for their career progression.
5. Retain top talent
No company wants to lose its best talent to its competitors. Not only is it costly to find replacements for them, but it also reflects badly on the company's reputation in the marketplace, especially in the case of executives.
Luckily, a talent management software can guide you to make employees happy and engaged by tracking their performance, reviewing goals, skills, etc.
Remember, the more satisfied your employees are, the longer they will work with you.
Challenges of using a talent management software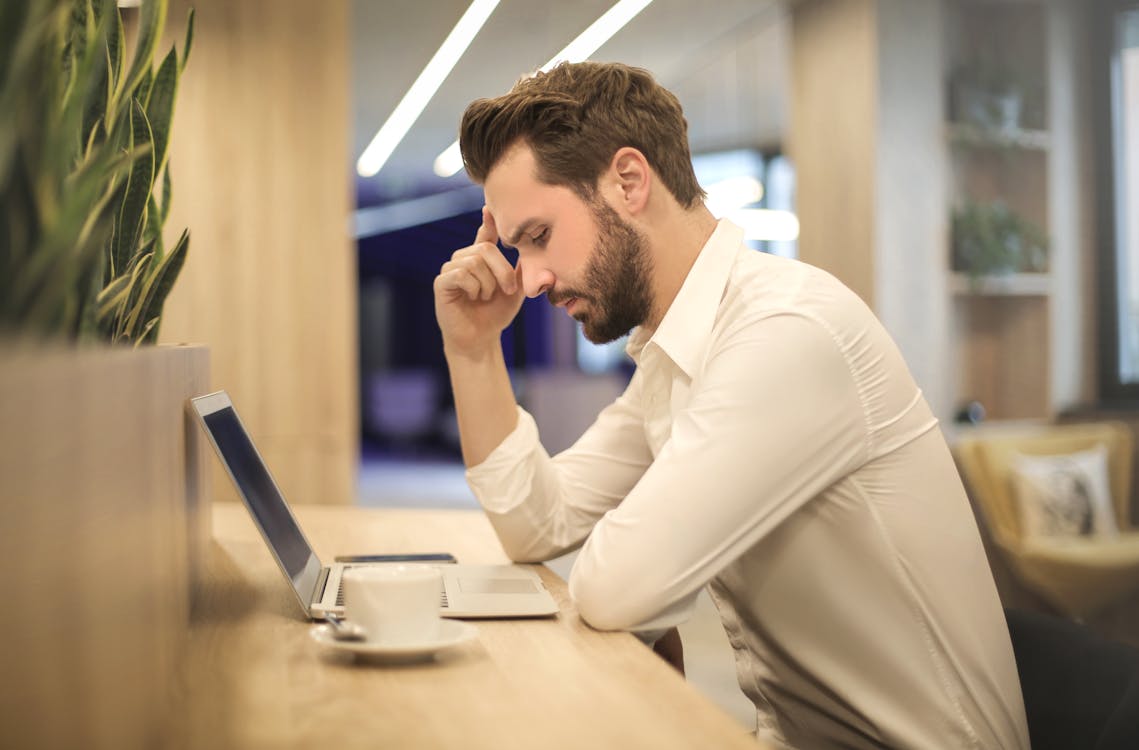 Though implementing an HR talent management software sounds great, there are two major concerns most recruiters share:
1. Setting up a TMS costs a lot
Implementing and managing a talent management software is not a one-man effort; it requires the labor and time of a dedicated team which proactively tracks their candidate needs and lays out a plan to fill in the gaps.
2. It requires a lot of planning
Whenever a process involves proactive planning, there is a chance you can mess it up completely, even in case of minor negligence.
Sometimes, you may make the mistake of overestimating staffing needs and end up hiring more candidates than needed, or worse, hire bad candidates. If you poorly define the requirements of the job, the result will be chaotic.
Capabilities of a talent management software
A TMS allows companies to implement talent management strategies that align with their goals and missions. For instance,
Recruitment

: Attract and onboard high-quality talent who boost the company's productivity and contribute positively to its work environment.

Development

: Identify potential leaders and build adaptable teams to improve business performance as a whole.

Retention

: Give space and opportunities to employees to grow professionally, which, in turn, drives engagement and yields more loyal employees.
A good TMS has the ability to provide operational efficiency via a centralized model of data sharing and planning. It replaces manual processes, allowing recruiters to focus on higher-value tasks.
Powerful analytics and reports help in strategic planning and ensure that companies meet their long-term goals.
Major features of a talent management software
The core features of a talent management software can be divided into various subcategories:
1. Talent relationship management
Talent management encompasses tasks related to monitoring employees, providing feedback, and managing the overall workflow of the company. Here are a few features under this category:
Performance review management

 centralizes location for hosting notes, scoring processes, reviewing reports, etc., thus, saving a huge amount of time.

Job description editors

allow recruiters to create and update job posts that comply with the laws of the

Fair Labor Standards Act

directly within the software.

Exit interview questionnaires and analysis

help in the creation of customized

interview

kits, track candidates' responses, and reduce unwanted turnover.
2. Compensation management
A TMS can support one or more aspects of how companies track, manage, and award compensation to their employees. Some of its key features are:
Compensation administration

estimates and models long-term payroll expenses. When integrated with other features, it is capable of tracking employee overtime, temp positions, and much more.

Job evaluation and pay grading

is a feature that accounts for creating a custom job evaluation system and grade structures. It enables companies to allot fair compensation rates to their employees.

Incentive and commission tracking

automatically determines the incentive payouts based on each employee's performance metrics.

Total reward statements give employees an overview of their compensation package by pulling real-time data from the compensation database and rewarding the referrer.
3. Recruiting and onboarding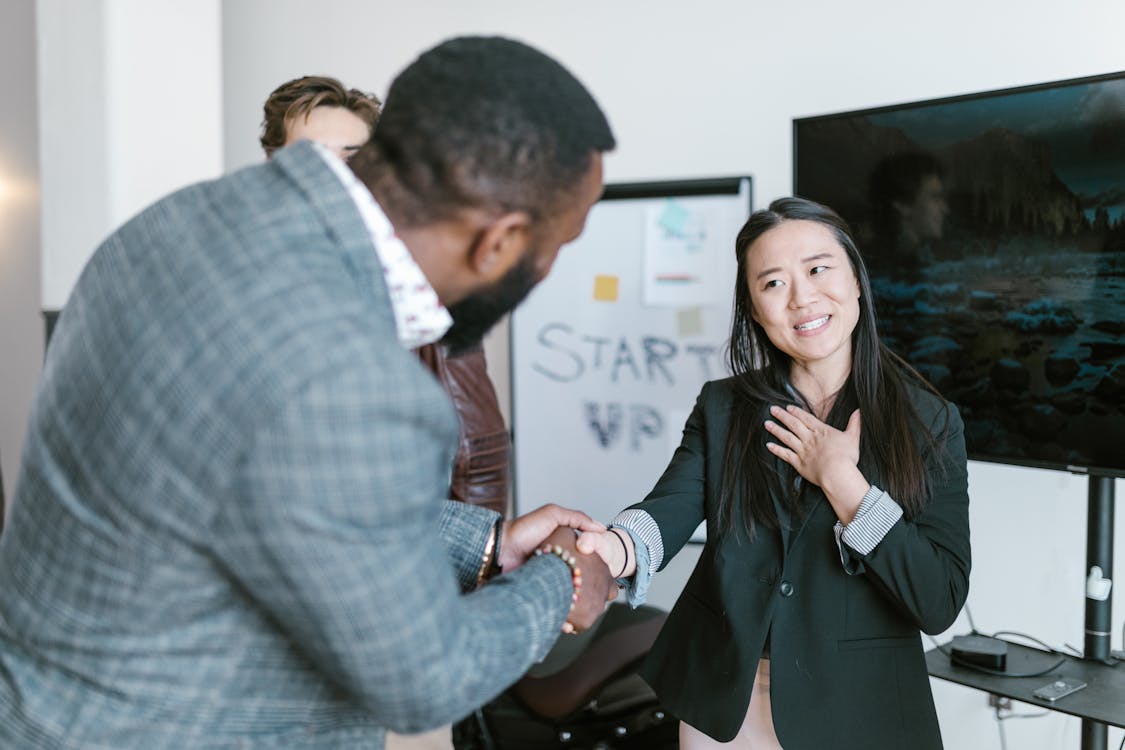 Using standalone recruiting tools can be beneficial; but more comprehensive solutions that come with an integrated TMS offer a wide variety of features, like-
Applicant tracking

benefits recruiters in gathering uploaded resumes, analyzing questionnaire responses, managing their profiles, etc., eventually leading to identifying a top candidate.

Streamlined onboarding

gives easier access and visibility to new hires into necessary documentation and tasks. It can also accept e-signatures.
4. Succession planning
A good talent management software is capable of identifying employees who are ready to take up new roles or show the potential to be the future leaders of the company.
Instead of depending on mere guesswork, talent managers can rely on a TMS to provide the foundation for their succession planning through elaborated base tables customized to suit their data and configuration.
Most TMS' have a built-in feature that facilitates the design of the company's current and future state through minimal effort.
5. Platform compatibility and integration
With various TMS choices available in the market, one feature that most talent managers turn to is its compatibility with their current hiring solution and integration facilities.
SaaS

applications are more convenient in continuously changing hiring needs. It is cost-effective and allows an instant switch to another platform in case of updates and upgrade issues.

Social media integration

features allow companies to send targeted outreach messages and investigate candidates' profiles beyond their official resumes.

Glocalization

feature of a talent management software offers solutions to companies for developing hiring practices that can produce results irrespective of environments and conditions.
6. Workforce planning and analytics
Talent management is not a once-a-year process; rather, it is a continual and ongoing process where each employee is assessed and recognized for their performance occasionally through feedback and collaborative projects.
Top talent management software drives feedback requests through the data stored in the system and evaluates employees' performance on a timely basis. Talent managers can leverage these detailed reports and analytics to manage their workforce better.
7. Employee engagement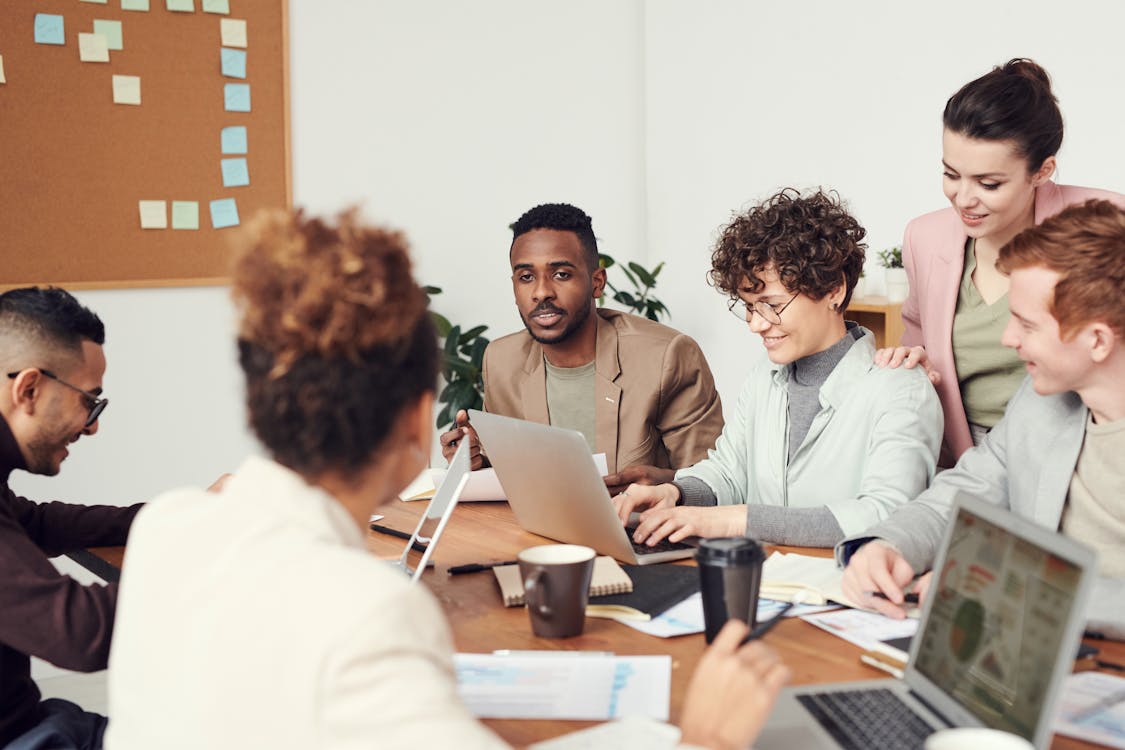 A TMS has solid features to support internal employee engagement:
Staff advancement modules

help in deciding promotions by tracking the current competencies of an employee and suggesting areas for growth. This feature makes it easier to identify candidates for the reskilling program and address succession planning and replacement needs.

Gamification

provides simple and more engaging ways to manage the workforce, like allocating points, badges, fun activities, trophies, etc.
8. Learning management
Most companies, when looking to invest in a TMS solution, prioritizes its ability to foster educational growth and workforce "skill expansion." A good TMS has features to educate employees on necessary skills and fill in the talent gap by driving internal promotion. A few such features are:
Course and Resource Management

tool provides accessible training modules for employees looking to gain professional knowledge.

Progress Tracking and the on-the-job training analysis

features help talent managers analyze the performance spike or dip of each employee attending the training videos.

The enrollment and registration

feature allows anyone in the company to enroll in a variety of programs and switch courses anytime they wish.
9. Mobile capabilities
Mobile-optimized solutions let employees and talent managers access the talent management platform on compatible devices like tablets or smartphones. Such flexibility makes it easier for companies to seek necessary talent-related information and reports on any preferred device.
It allows talent managers to take quick actions, review employees' performance, and track their learning path from anywhere at any time without the constraints of being stuck to the desk. 
Features such as smart segmentation, push notifications, responsive design, and native android and iOS apps boost the success of the talent management process.
10. Performance management
Performance management is all about monitoring employees' progress throughout their life cycles. All the features under this category assist talent managers with their regular review process and help them gain a holistic view of employee productivity and goal completion.
Performance management interface in a good TMS solution includes (but is not limited to) the following features:
360-degree performance review and customizable evaluation criteria

Anonymous feedback response and employee recognition

Goal setting, sharing, tracking, and library

Performance scoring and multiple reward options
What to consider before investing in a TMS
Talent management goals differ from company to company, which demands investing in a TMS solution that will assist in achieving those goals.
Naturally, the set of features one company wants in its TMS might differ from what another wants, but fortunately, there is a definitive guideline you can follow to structure your talent management software search.
1. Build a checklist of must-have and nice-to-have features
Direct your search efforts by creating a checklist of requirements you need in your TMS. For this, you will need to analyze your company's goals, challenges, and the gap that needs to be filled on priority. Then jot down the features that must be there in your TMS solution.
Remember, there is no golden checklist that every talent manager can follow. It will entirely depend on your company's requirements. For instance, "system compatibility" can be on your "must-have" list while being in the "nice-to-haves" for someone else.
2. Involve key stakeholders
After building a checklist, your next step must be to discuss it with your recruitment team and stakeholders. It is essential that everyone is on the same page before you make any final investment decision. You must take an all-hands-on-deck approach to identify suitable feature sets and make necessary changes.
For better decisions, you can ask all the stakeholders to rank different requirements or rely on any collaboration and ranking system to do the same.
3. Finalize with a report
Once you have a report based on aggregated inputs, review the information to identify the high-priority requirements. By doing so, you can evaluate the weighted categories and finalize the essential features.
4. Compare vendors
With the final report in your hand, browse through the marketplace and handpick the talent management software companies that align with your goals.
The two most common ways to evaluate a talent management software are:
Going through review sites

: Software reviews are the best way to evaluate

recruiting tools

. These sites summarize users' reviews on various tools and rank them from the highest-rated to the lowest. Based on this list, you can pick a suitable TMS for your company.

Hands-on Experience

: No recruiting tool is perfect. It can only be ideal for you according to your needs. So, the best way to choose one is by having a free trial or a demo before actually purchasing one. This approach will give you a better insight into the features of the TMS solution allowing you to make a better decision.
A company is like a remote control, and its employees are the batteries that keep it running. It's your responsibility to get the best batteries in the market and ensure that they stay charged to keep them functioning. 
Proper planning and a talent management software are what you need to achieve this. That's the secret behind a thriving workforce.
This article should work as your guide for everything TMS. With it handy, you can make an informed decision and pick the best talent management software for your business.
Frequently asked questions
1. Can a talent management software help with employee retention?
Yes, a TMS can support employee retention by providing tools for performance management, learning and development, career planning, and succession planning. These tools can help you identify and address issues that may lead to employee turnover.
2. How does a TMS support learning and development?
A talent management software often includes a Learning Management System (LMS) that can deliver, track, and manage training and development activities. It can support a variety of learning methods, including e-learning, instructor-led training, and social learning.
3. Can a TMS help with performance management?
Yes, a TMS can automate the performance management process, making it easier to set goals, track progress, provide feedback, and conduct performance reviews. It can also provide analytics to help you understand the factors that influence performance.
4. How can a talent management software support succession planning?
A talent management software can help you identify high-potential employees, assess their readiness for advancement, and develop their skills and competencies. It can also help you create succession plans to ensure a smooth transition when key employees leave.
5. What is the ROI of a talent management system?
The ROI of a TMS can be measured in various ways, including time savings, increased productivity, improved employee engagement, reduced turnover, and better alignment of talent management with business goals. It can also provide a competitive advantage by helping you attract, develop, and retain top talent.