We're really not going to discuss the vast number of lists that are available all over the internet on the best recruiting tools.
With every headhunter having their own specific sourcing and evaluating method, it's imperative to always stay on top of your game to master this art.
Recruiters, HR, hiring managers, directors and so on have been spoilt for choice when it comes to choosing tools for recruiting.
However, in this article, we're going to help you select some essential tools that will be beneficial for hiring candidates and save you loads of time.
Read More: 20+ free Chrome Extensions for recruiters
What are the best recruiting tools for boosting productivity?
It's never too much work for a recruiter, and when it comes to working in an office setting, there are too many distractions that you'll have to deal with.
One minute, you're enjoying your lunch break, the next minute, you're called for an emergency meeting.
Your to-do list is nothing but a crumpled piece of paper in the dustbin by then. Here, we have shortlisted a few tools that can help you boost productivity and increase your chances of being your boss' apple of the eye.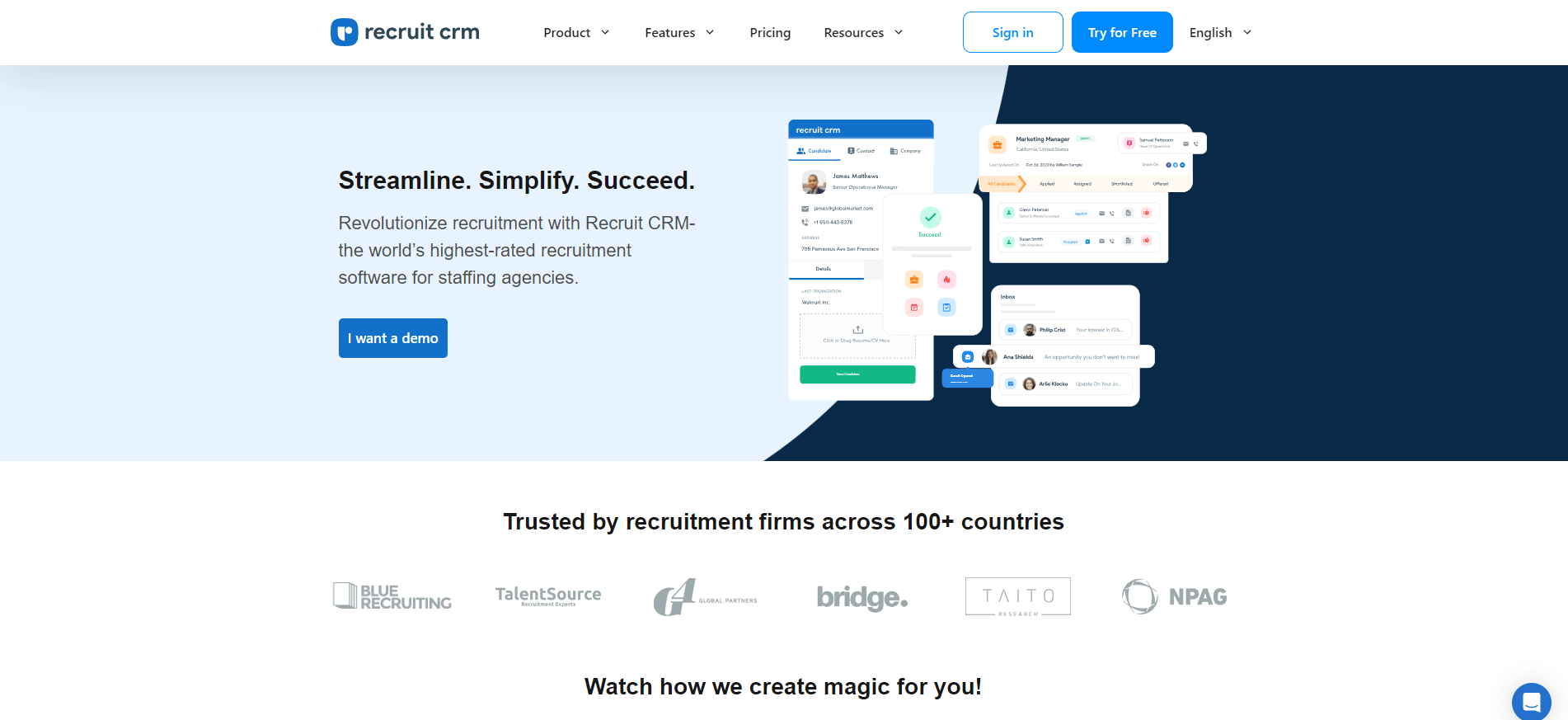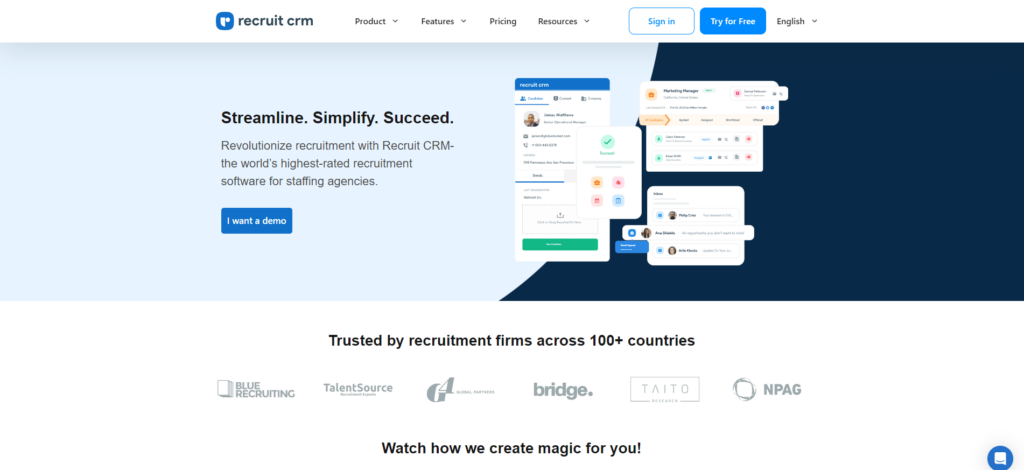 Recruit CRM's top-notch Applicant Tracking System and CRM software help recruiters not only save time but also in candidate sourcing, client management and fill open job positions faster with cutting-edge technology.
They currently serve customers in 70+ countries worldwide, making it one of the most sought-after ATS+CRM software for recruitment agencies.
Did you know that Recruit CRM is one of the highest-rated products in the recruitment software category on Capterra?
Why sign up for Recruit CRM?
Helps you with resume parsing. The software will help you convert a profile into a candidate within seconds
One of the best recruiting tools for sourcing
Keep track of your work with notes and files. It also helps in scheduling meetings
Helps in bulk emailing candidates or clients
Ability to hotlist candidates
Submit your candidates to clients in just two clicks
Strong boolean search
Free email templates and customised email signatures
Extremely handy and comes in the form of a chrome extension too
Check out this full features page to get a clear idea of how it can change your recruiting game.
Read more: Hire on the go with Recruit CRM's mobile recruiting app.
Plans: Free, Paid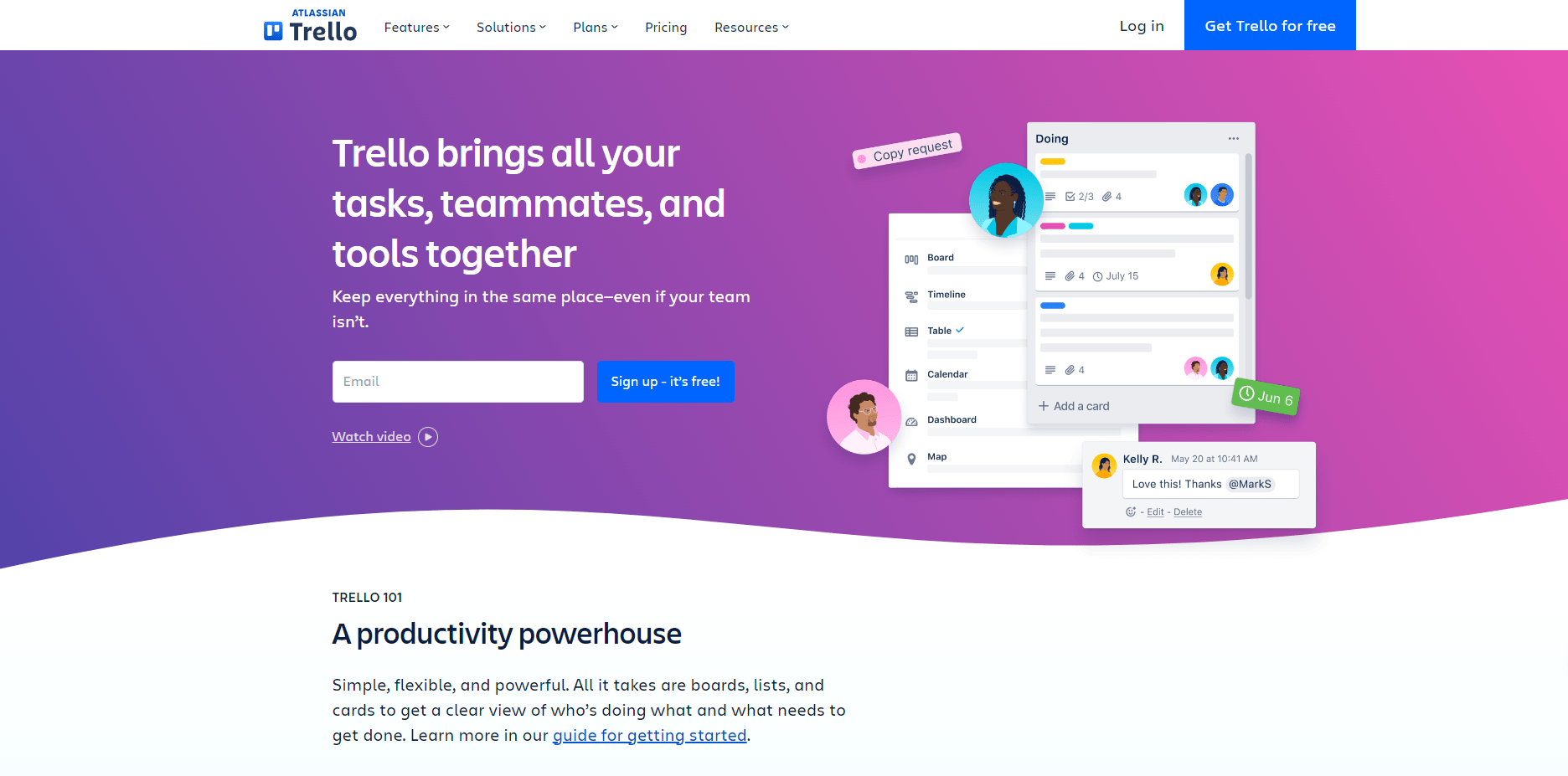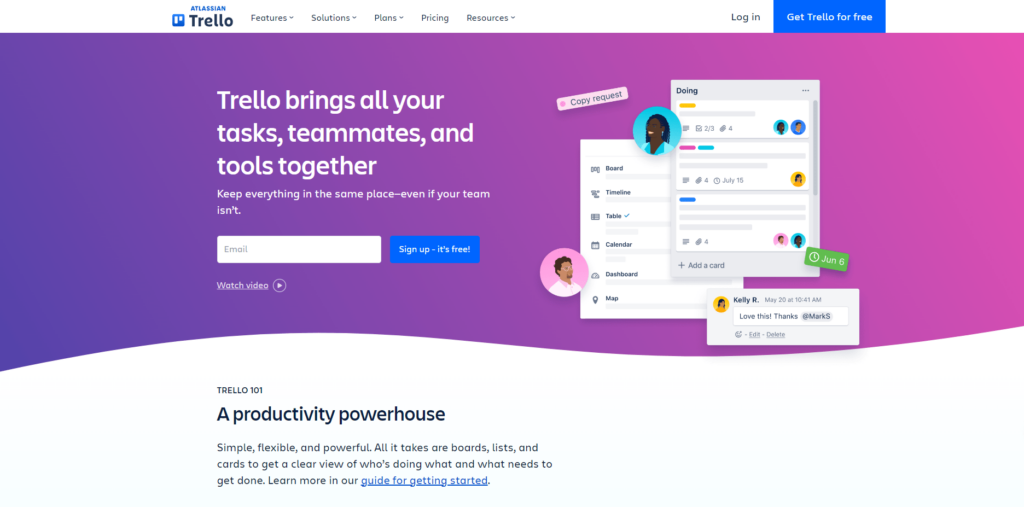 Productivity is not something that comes innately to an individual. The most exceptional productivity experts have failed time and again before finally unlocking their true potential.
So, what's the key to productivity?
The first step towards being productive is understanding which method works best for you—whether it's the Pomodoro technique, a bullet journal, Eisenhower Matrix, or a different productivity method entirely.
Based on the mise-en-place (everything in its place) organization concept, Trello is a project management app that lets users visually manage their tasks.
Trello was at first created keeping in mind the Kanban method. This Japanese scheduling system was developed to improve manufacturing efficiency and limit the buildup of excess inventory at any point in production.
Why sign up for Trello?
You can add all your tasks in one place
With the help of labels, you can colour code everything and make them pop on the page
You can collaborate with other recruiters
It saves time and builds on the efficiency
You can write a few lines to an entire mini-project on each card and add descriptive texts, attachments, due date, assignee, etc.
It helps you organise tasks according to the urgency
Plans: Free, Paid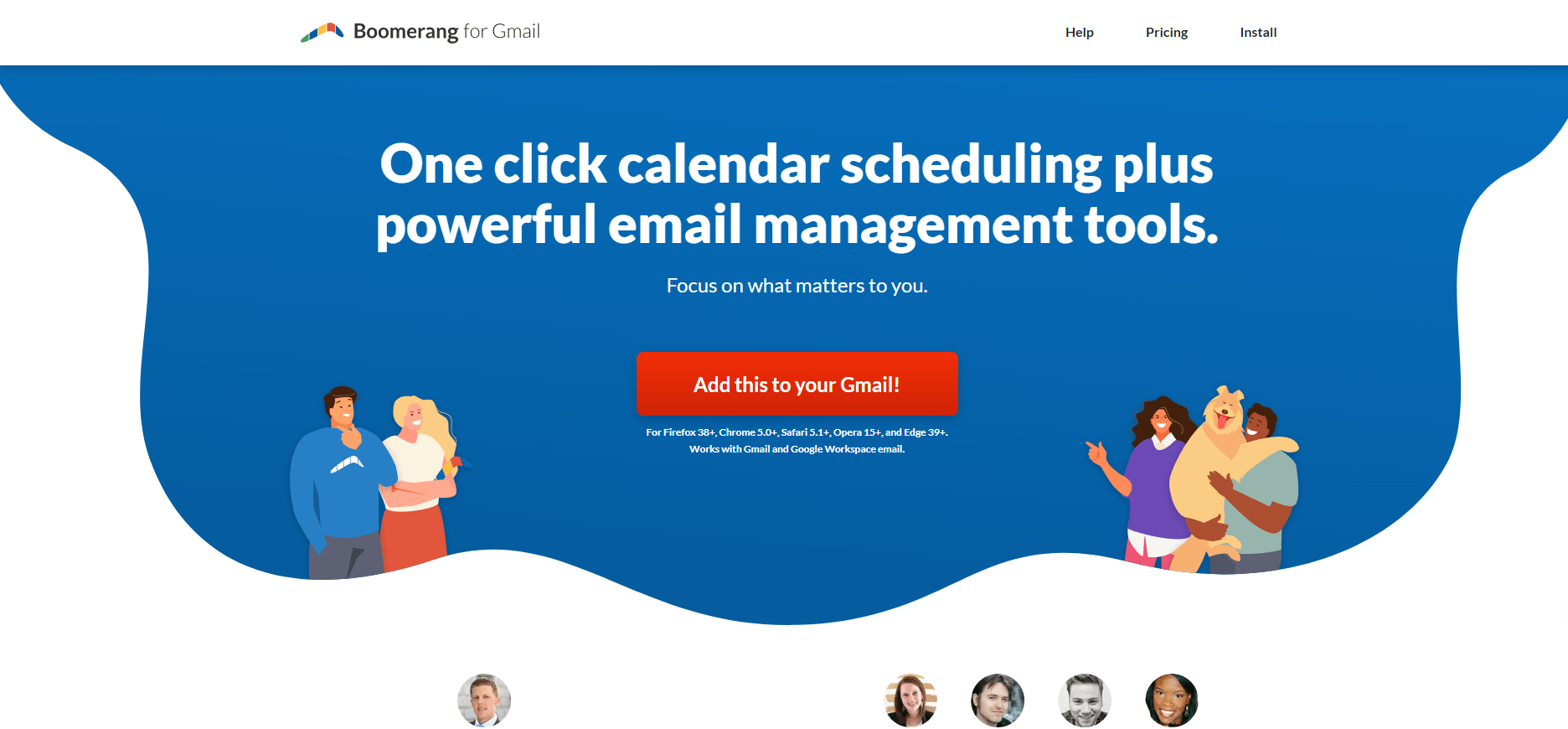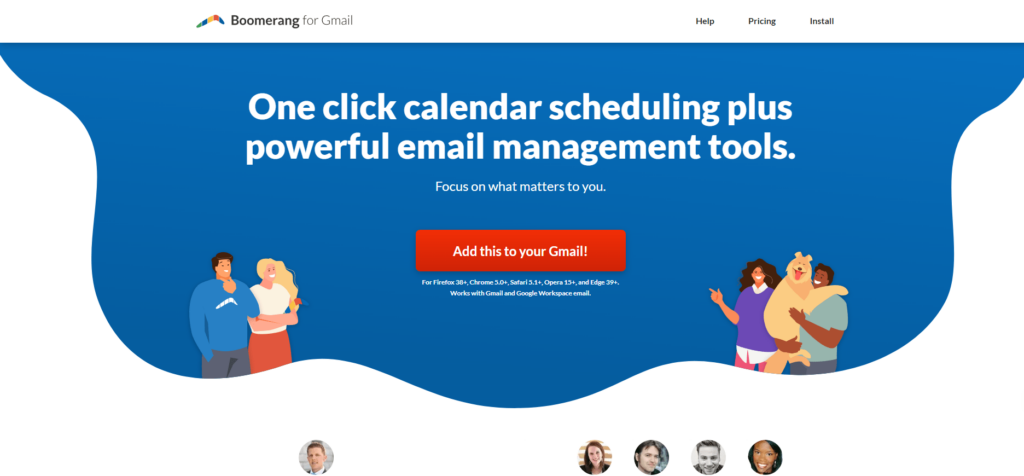 If you're in the recruitment business and you're catering to clients all over the world, then it's almost imperative that email exchanges will take place outside business hours.
It's quite a hassle if you have to wake up in the middle of the night and send an urgent email to your client just because you know that he/she is working in their time zone. The handy Boomerang plugin will solve this in a jiffy by helping you schedule messages and increase your productivity.
An average email user receives about 147 emails and spends about 2.5 hours on email per day.
Why sign up for Boomerang?
It will help you stay on top of your work and goals
Helps in scheduling recurrent messages for candidates and clients
You can
manage your inbox well
Important messages will actually get read if you schedule it according to time zones
You'll never forget about follow up emails anymore
Plans: Free, paid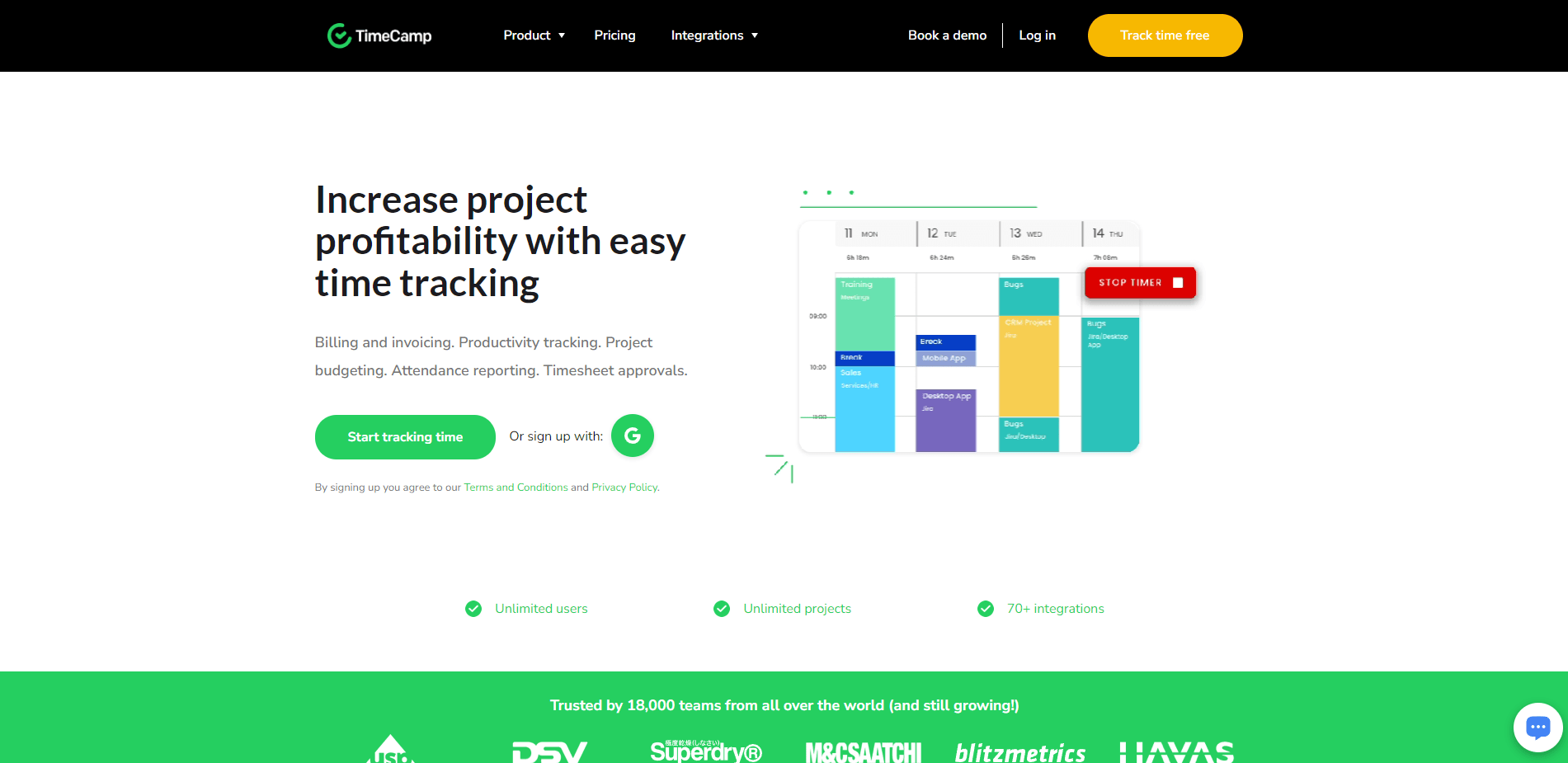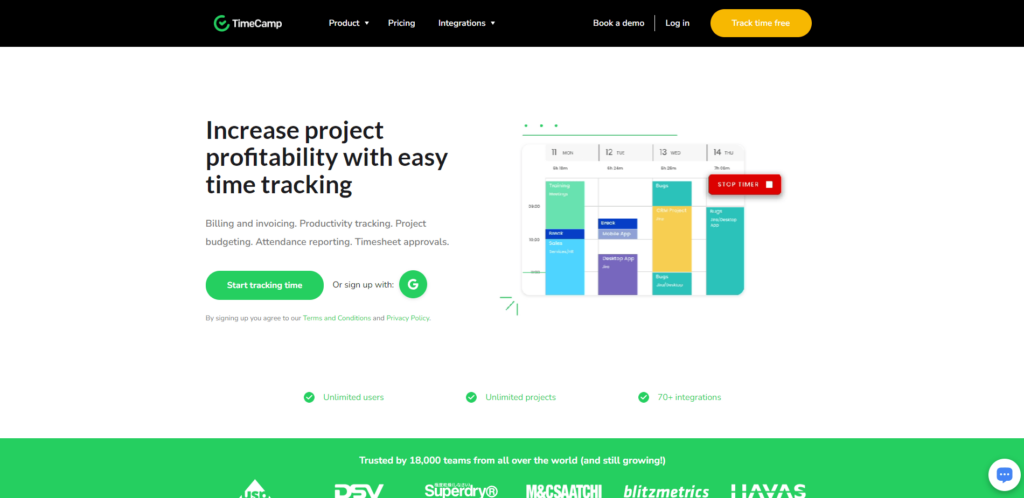 If you need reliable and remote work monitoring software for your distributed team, TimeCamp will do the dirty work for you.
It fills timesheets automatically and accurately, so you won't ever have to waste any time on such tedious processes anymore.
What's more, remote time tracking reduces the need for micromanagement, which only causes unnecessary stressful situations.
Why sign up for TimeCamp?
To automate time and activity tracking
To have quick access to daily/weekly timesheets
To get a wide range of built-in and custom reports
It's a huge help for billable/non-billable hours
To track and manage employees' attendance (which streamlines the payroll)
To generate and issue the invoices based on tracked time
To create a permission structure within the team
For high availability: it has a web timer, desktop app, mobile app and a browser extension for Chrome and Edge
Plans: Free, Paid, Enterprise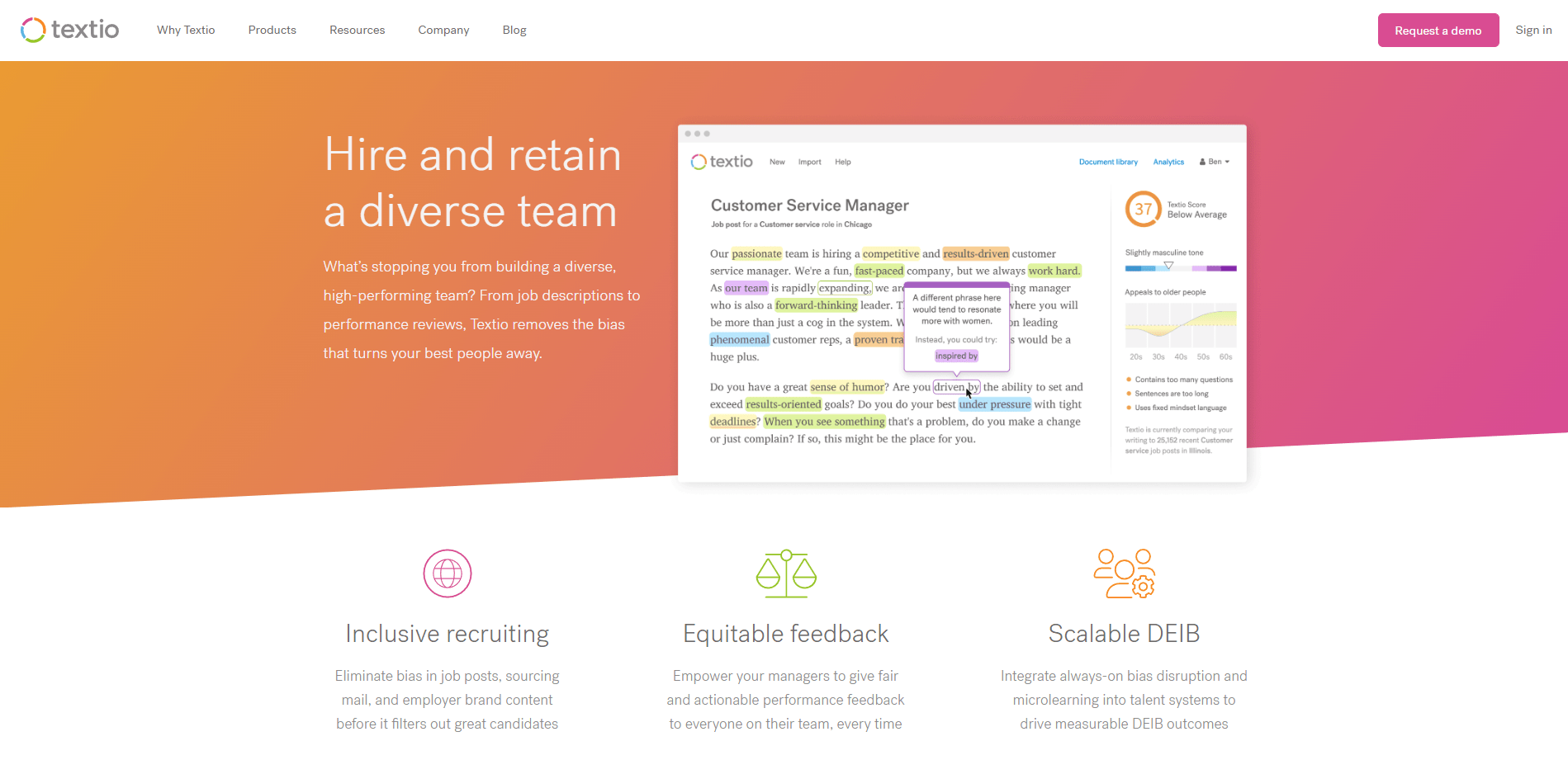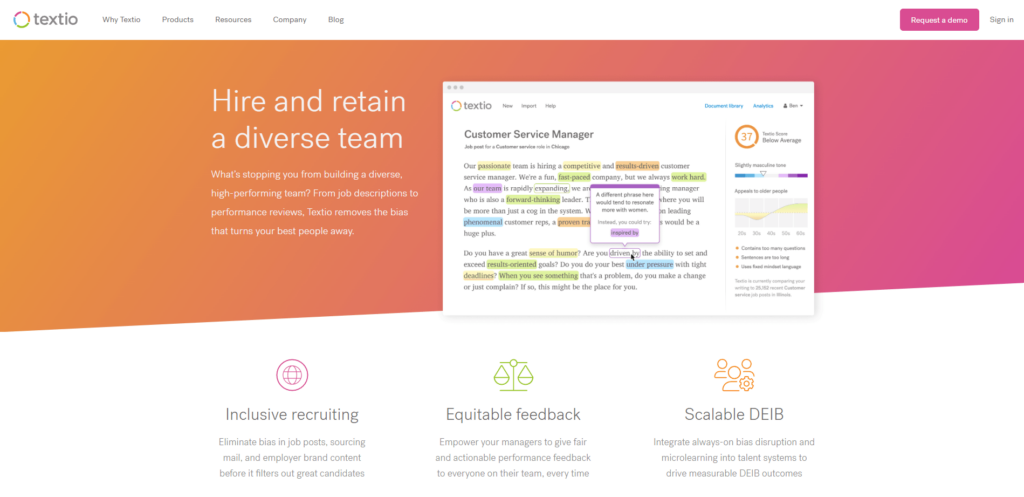 Before we begin talking about Textio, here's everything you need to know about what exactly is augmented writing?
Instead of hiring a copywriter to write their job descriptions, recruitment agencies nowadays are moving towards using augmented writing tools such as Textio.
Augmented writing helps in identifying problematic words and suggesting a better alternative. Such tools take a stand against gender bias, unconscious bias, age bias etc. By the way, did you know that 6 of the 10 lowest-paying majors are female-dominated?
Why sign up for Textio?
It will help you predict how your writing will compete for talent
Craft better job descriptions
Suggests changes that cater to a variety of candidate pools (diversity hiring)
The Textio score helps in understanding how your job description will perform in the current job market
Helps in recruitment marketing, digital change and cultural transformation
Plans: Paid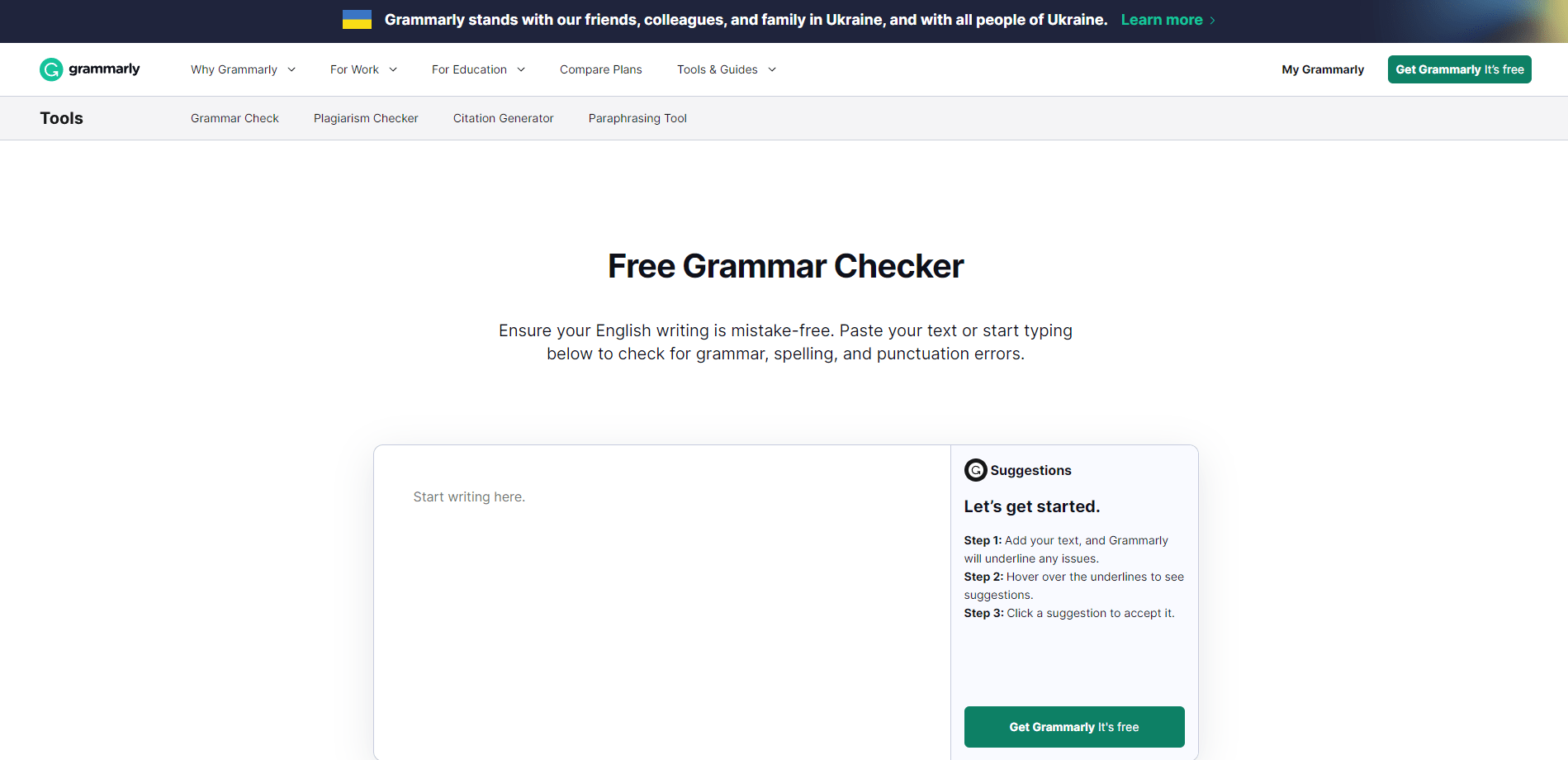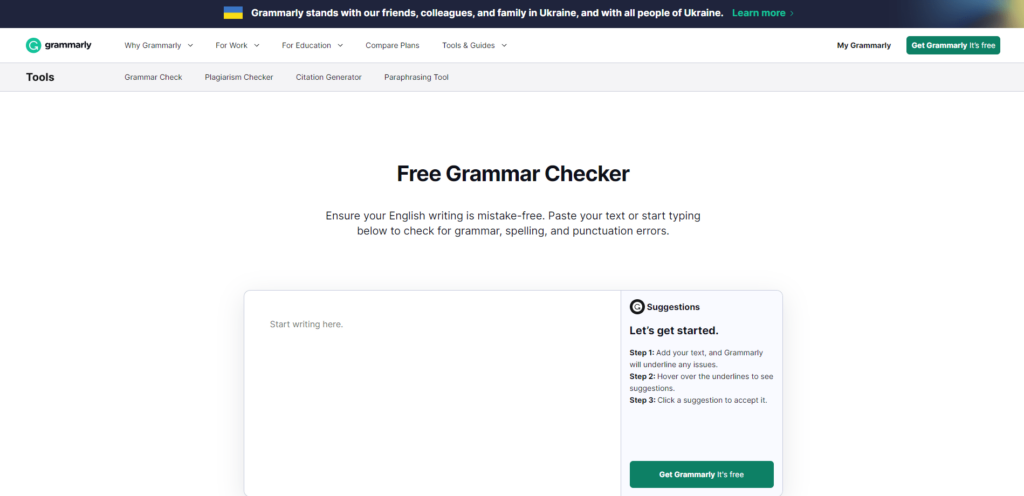 Grammarly not just comes in handy for recruiters and hiring managers but people from all walks of life. From projecting the right tone to using keywords, making your entire write-up error-free and standing out in front of your candidates and clients can go a long way, especially when you are in the staffing business.
Apart from proofreading, it ensures that whatever you're typing is easy to read.
Why sign up for Grammarly?
Flags potential issues in writing
You can make avid use of the plagiarism detector
They provide you with context-specific suggestions
It comes in the form of a chrome extension as well
It helps you improve and expand your vocabulary
When you double-click on a word, Grammarly suggests synonyms that can come in handy
Plans: Free, Paid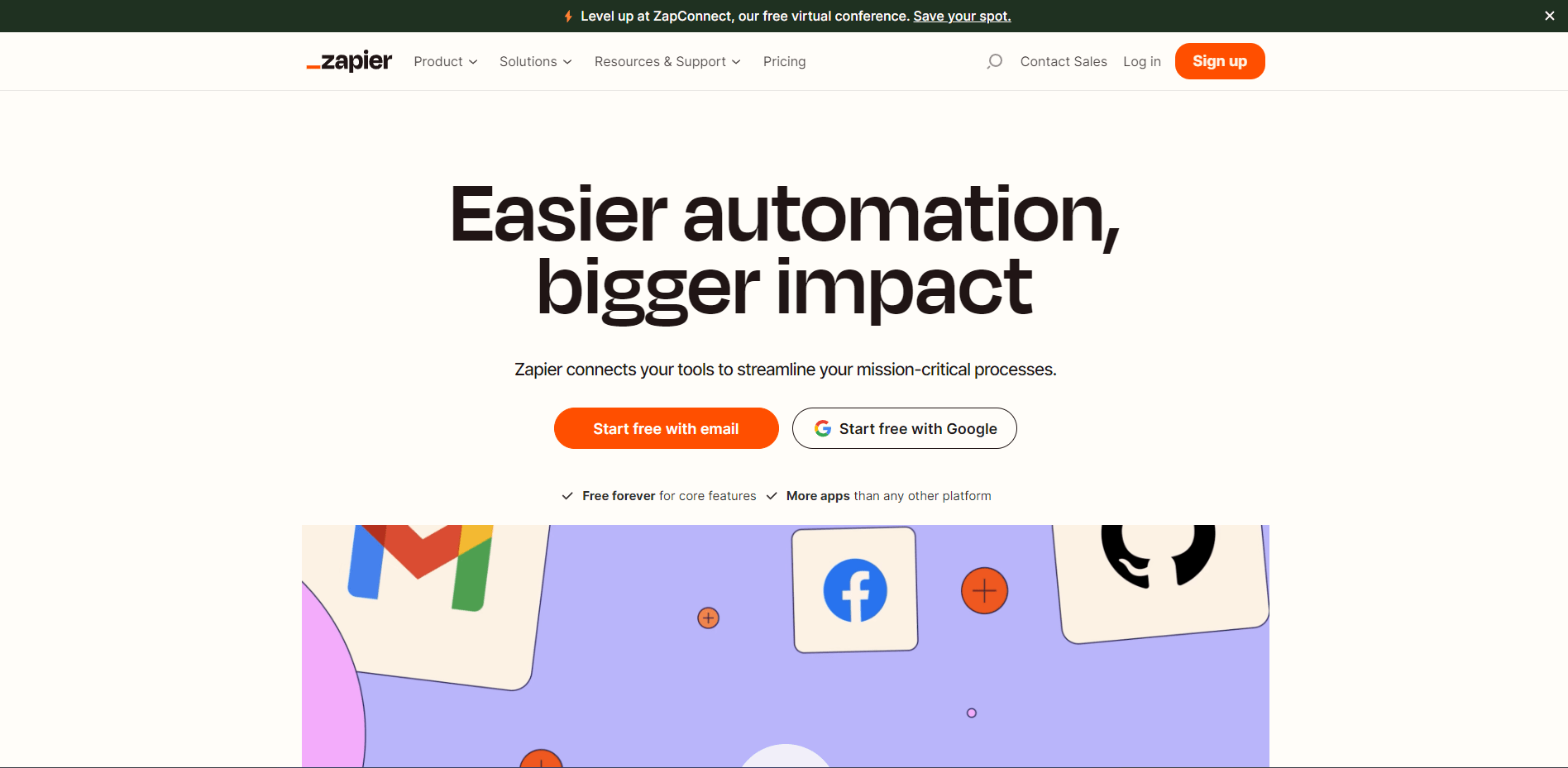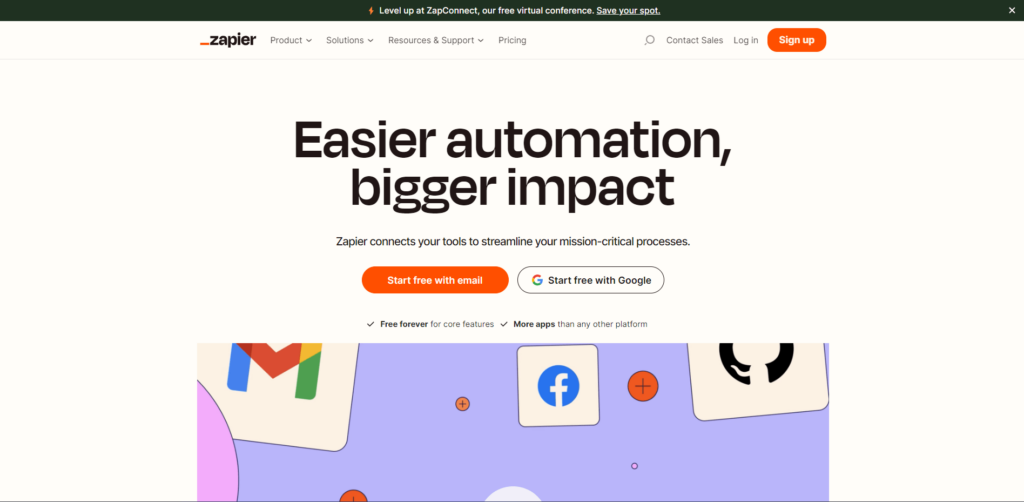 As a recruiter, automation and multitasking are essential for productively completing tasks.
If you are overloaded with recruiting tasks and want to automate your workflow, Zapier is the tool for you! Zapier is an online tool with 3000+ integrations that enables automation for your tasks.
This is an excellent way for recruiters to stay organized by allowing you to automatically share information without hours of manual entries. Zapier helps connect calendar, email, social platforms and Applicant Tracking Systems, which saves time from repetitive tasks and eliminates the need to jump across different tools and apps.
Why sign up for Zapier?
It's easy to use as it doesn't require any knowledge of coding language
Has a comprehensive plan
Save a tremendous amount of time and helps complete work more efficiently
Available with over 3000 integrations including Evernote, Workable, Zoho, Slack, Gmail, Trello, Google Spreadsheets, Calendars, Outlook and more
Data stays secure
Customizable templates and workflows depending on your requirements
Plans: Free, Paid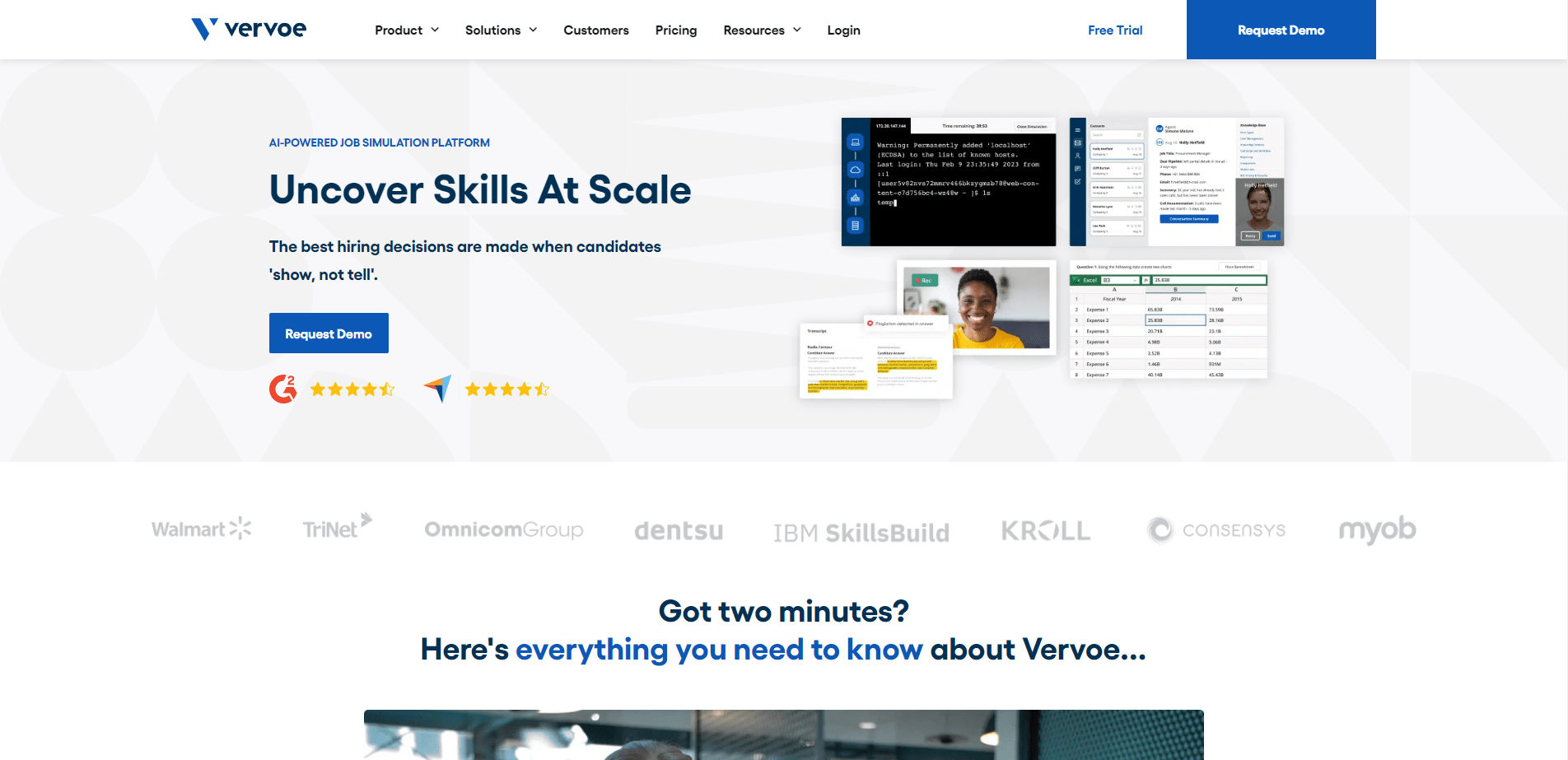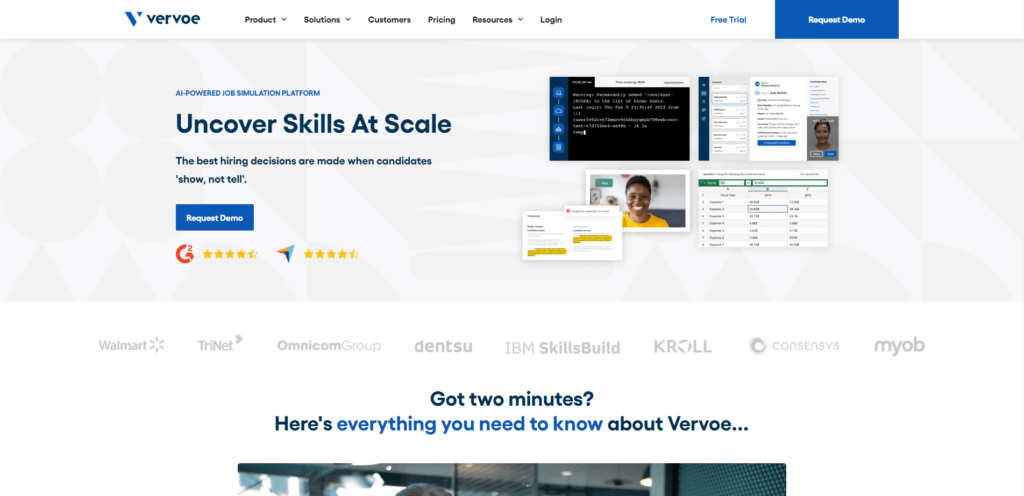 Skill assessment tools are an essential part of the hiring process—especially with remote recruitment rising, and Vervoe provides just that!
Vervoe simplifies hiring by providing AI-powered skills assessments and remo
te interviewing software.
It is an excellent choice if you're on the lookout for a skill assessment tool. Apart from providing unique anti-cheating features, it also comes with integrations, and their AI is powered by machine learning algorithms that analyse human behaviour—providing an accurate grade for assessments.
Why sign up for Vervoe?
Allows customisable assessments
Shareable candidate scorecards
Personalised candidate messaging
Automated grading, ranking, and insights
Provides both technical and soft-skills testing, including important remote-working skills
Allows you to curate branded assessments
Plans: Paid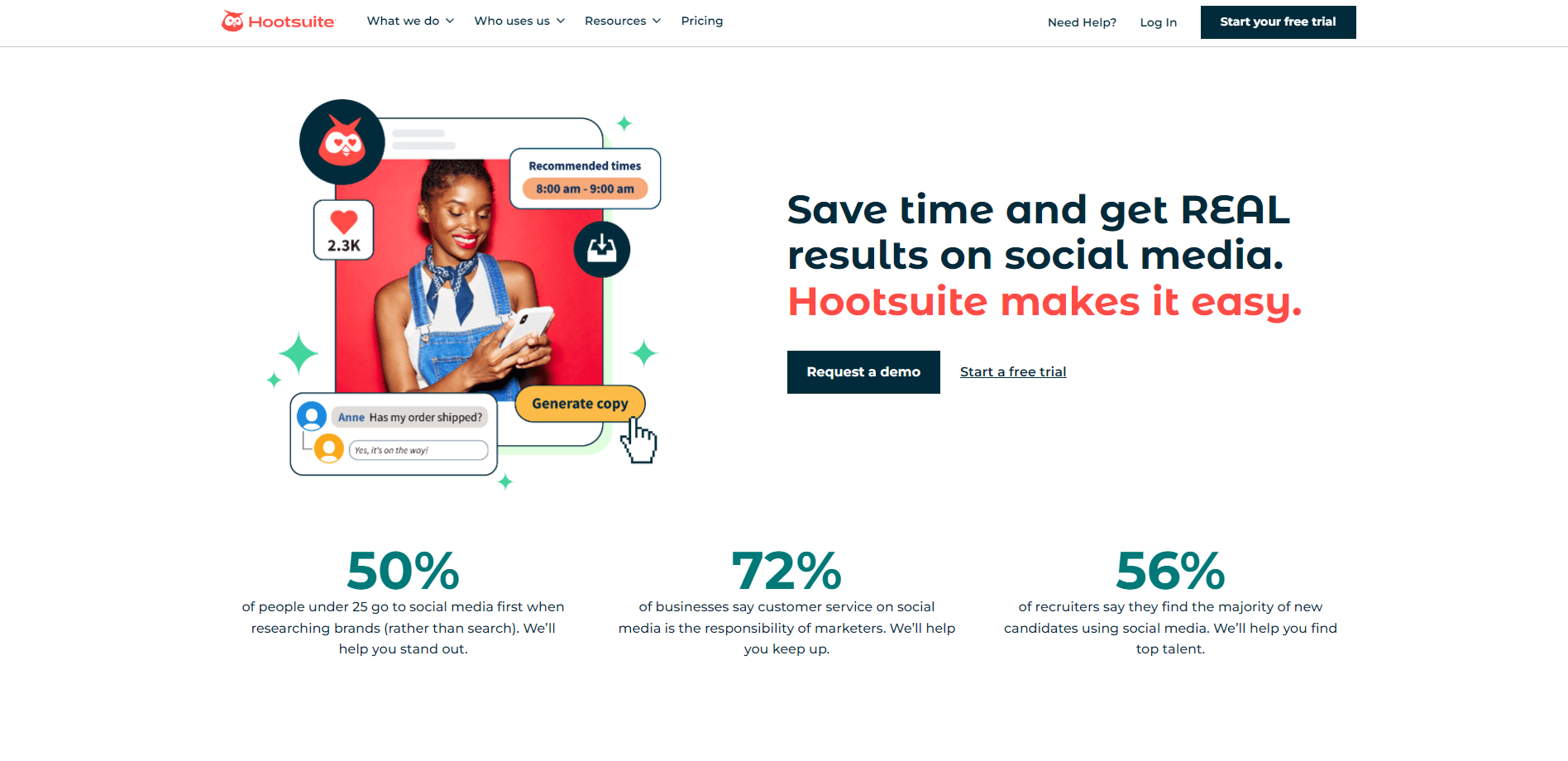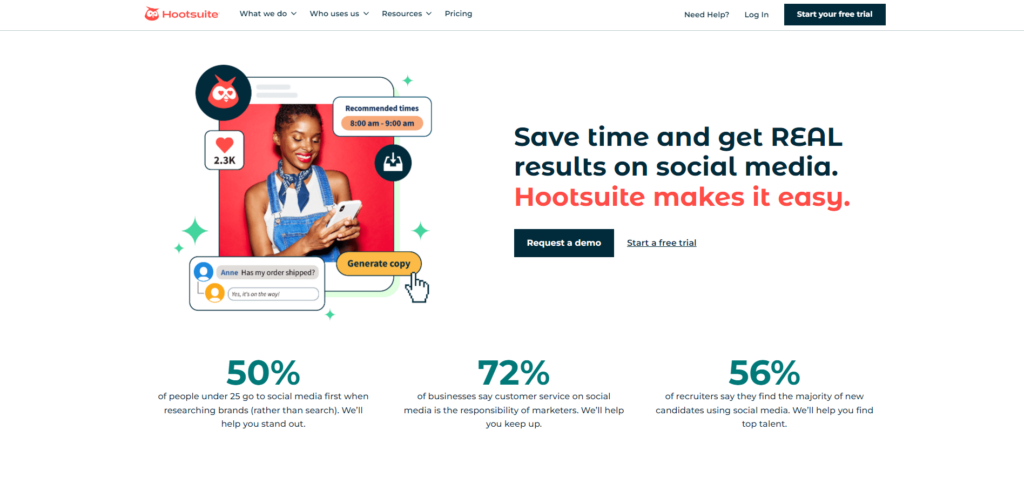 If you're a recruiter who's finding it challenging to stay on top of all your social media networks and profiles—HootSuite is the tool for you! HootSuite enhances your social media management by covering almost every aspect of a social media manager. It provides a single interface for curating content, posting on different social media accounts, and scheduling your posts. Hootsuite's dashboard also has a feature for social analytics which allows you to track your ROI.
Why sign up for HootSuite?
Reduces time spent on social media management by providing a single interface for managing social media and post scheduling
The "Streams" feature helps you stay on top of relevant conversations through filtering and keyword searches
Allows you to track key metrics like engagement, traffic, and ROI
Helps communication between team members by integrating their accounts
Plans: Free, Paid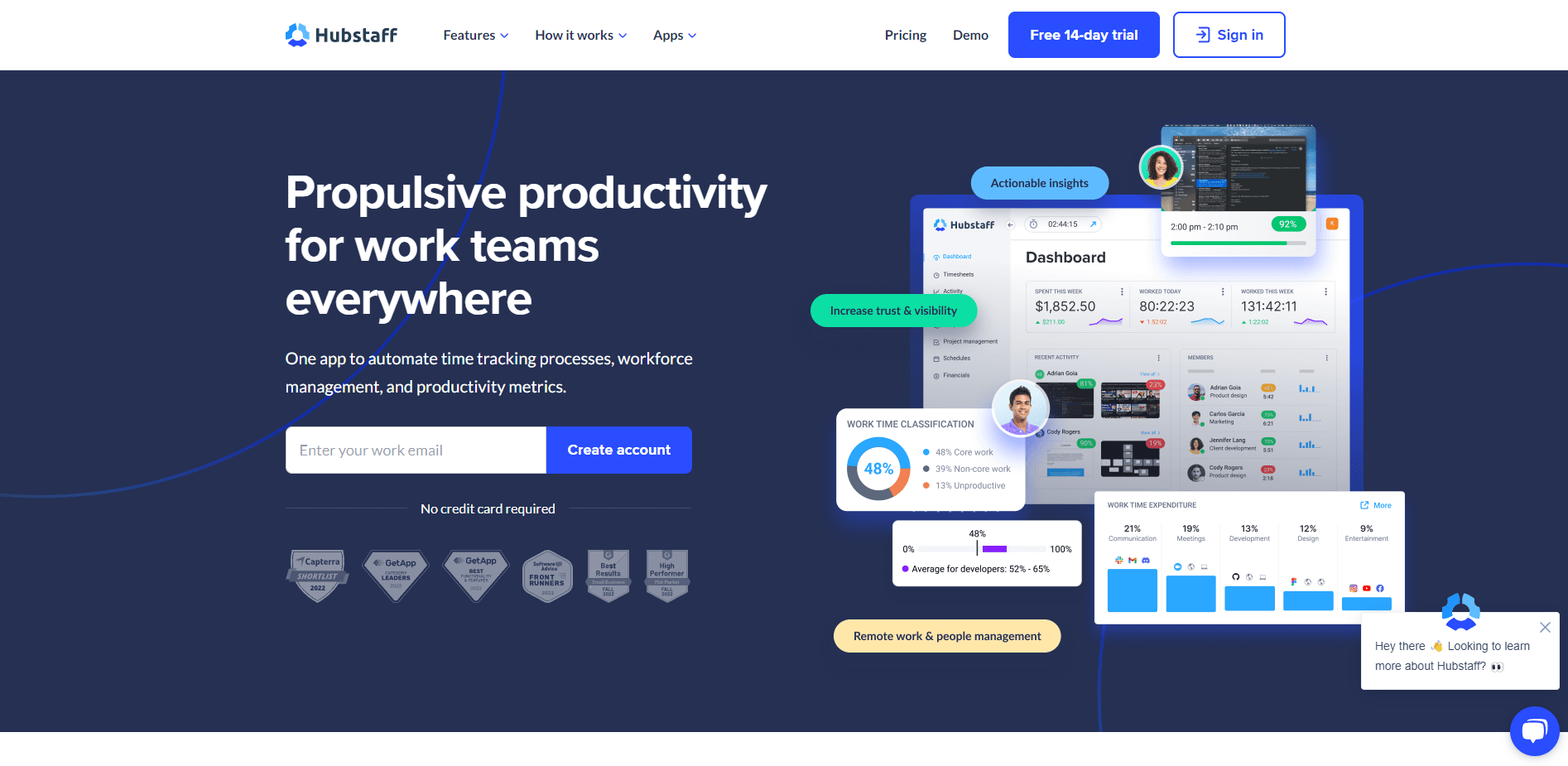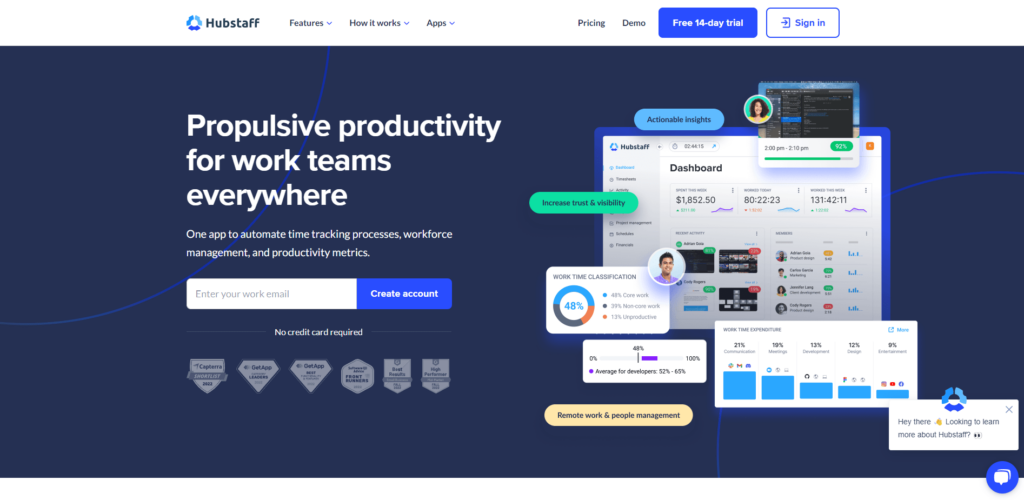 Maintaining the productivity of an entire team can be challenging, but with tools like Hubstaff, you can easily monitor the activity and time of your team members to ensure a level of productivity.
Hubstaff is a time-tracking software that offers work monitoring, time tracking, and payroll management, along with a remote talent finder and project management software. This work tracker works through a timer that you can start and stop at your choice and captures proof of work through screenshots, app and URL tracking, and activity rates.
Hubstaff also allows you to manually enter and delete time entries and most importantly—it keeps your information safe! Hubstaff's work tracker is an invaluable tool, especially with remote working on the rise!
Why sign up for Hubstaff?
Has many features including; screenshots, activity monitoring, automatic payroll, advanced reports, real-time tracking and GPS.
Available as a mobile app.
Integrates with 30+ popular tools including; Trello, Asana, Slack and PayPal.
Different settings and permissions are available for different employees.
Manages multiple teams and projects under one account.
Plans: Free, Paid
Another tool that can significantly increase productivity is SurveyMonkey. SurveyMonkey may not be known as a recruiting or productivity tool, but it can be helpful for some recruiting tasks.
SurveyMonkey is one of the most popular survey tools. They offer specific surveys that help employers gain insight into employee satisfaction, career training and self-assessments. There are also various customization tools that employers can apply to candidate-specific surveys to improve their experience with the hiring process.
Why sign up for SurveyMonkey?
Help make feedback automated and actionable by connecting to key business systems using APIs and powerful integrations.
Manages multiple users and provides visibility for collected survey data with admin controls and dashboards.
Confidential data is protected with enhanced security including encryption, SSO, and other features.
Plans: Free, Paid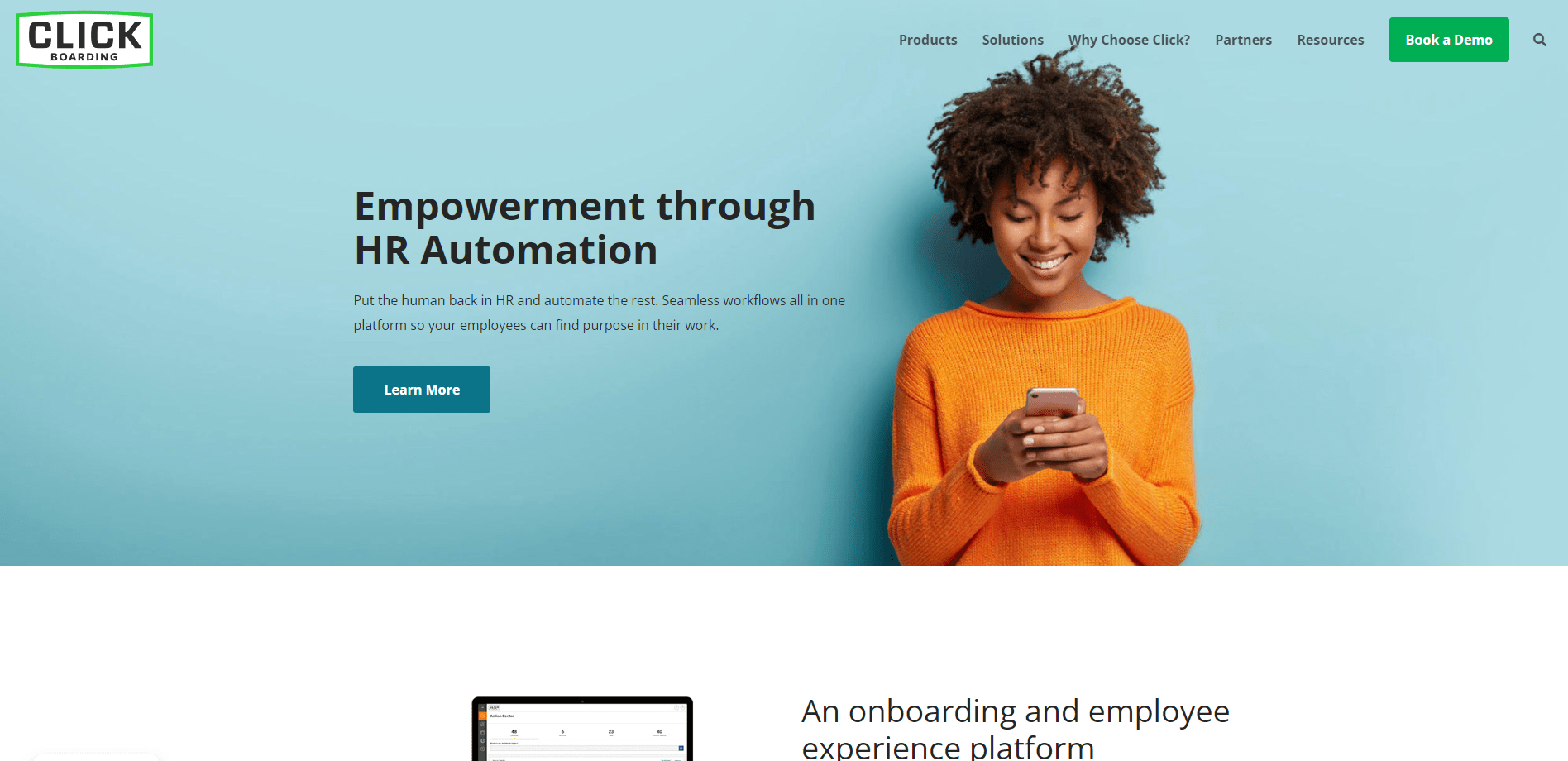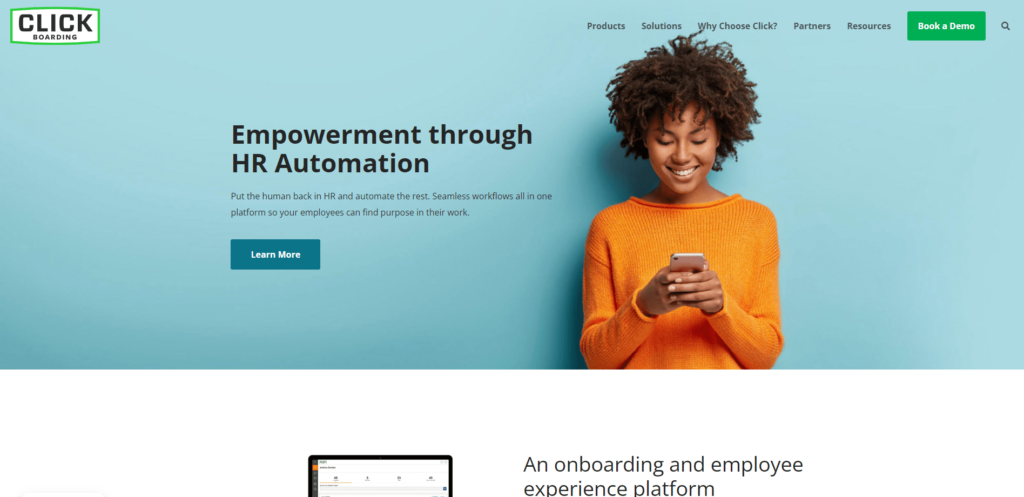 The onboarding process is an integral part of the hiring process as it leaves a significant impact on the employee retention rate.
To make this process easier, ClickBoarding delivers an easy onboarding solution that helps hiring staff manage forms, check off onboarding tasks efficiently and help retain employees.
This tool uniquely blends a great employee experience, new hire forms and onboarding tasks into a more simple and flexible solution.
In fact, 69% of employees are more likely to stay with their company for three years if they experience a great onboarding process!
Remote onboarding is an excellent way to automate the time-consuming tasks that typically take up the first week of a new hire's induction. In addition, Clickboarding is a great HR tool to keep new hires engaged and works as an excellent employee retention tool!
Why sign up for ClickBoarding?
Automates onboarding forms and new employee enculturation.
Apart from onboarding, there are also features for the offboarding process.
Provides a digital signature functionality.
Includes 250+ integrations.
Helps manage checklists, assign tasks and review progress under a single interface.
Allows an overview of pending and completed tasks.
Access through mo
bile.
Plans: Paid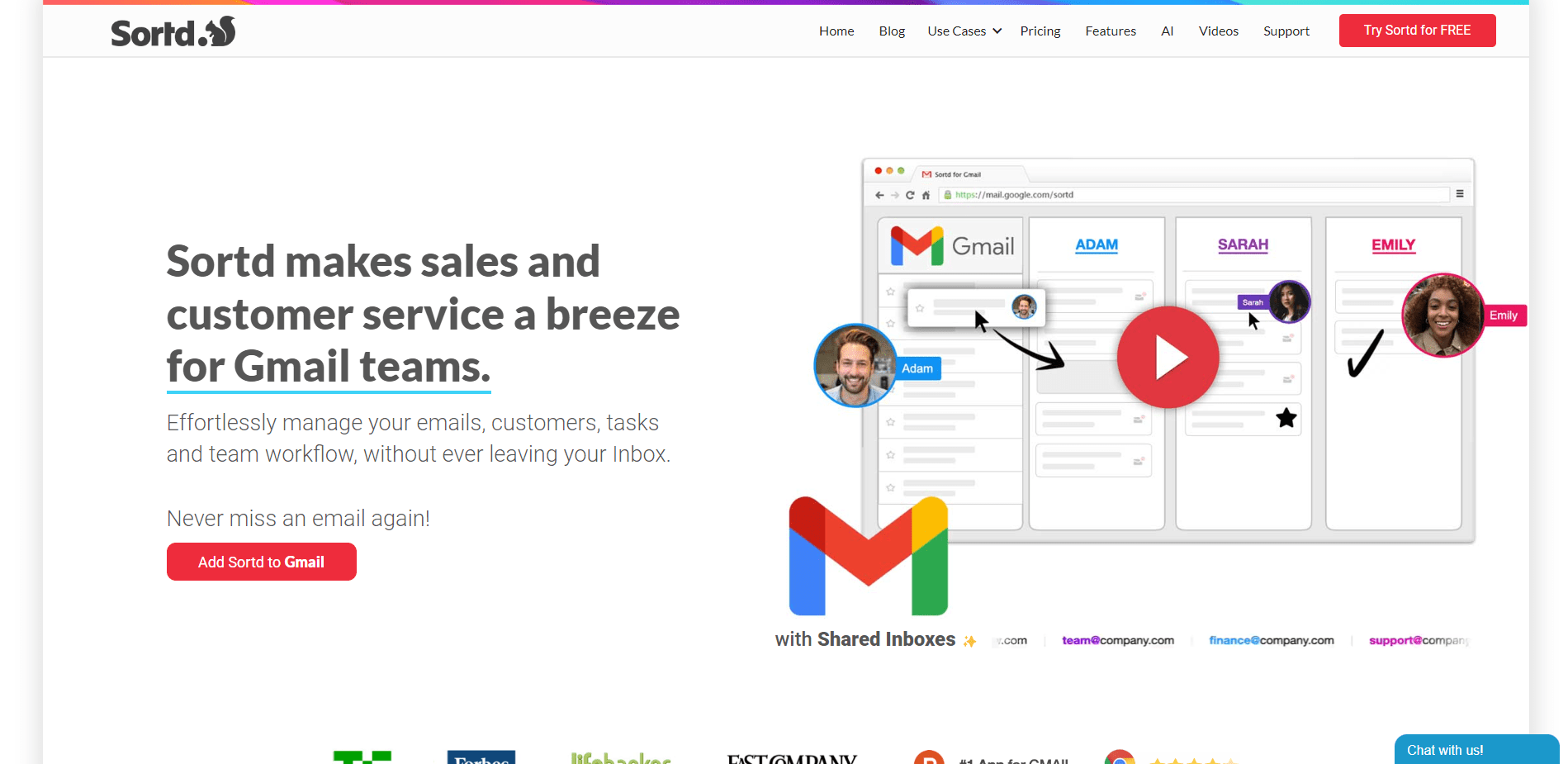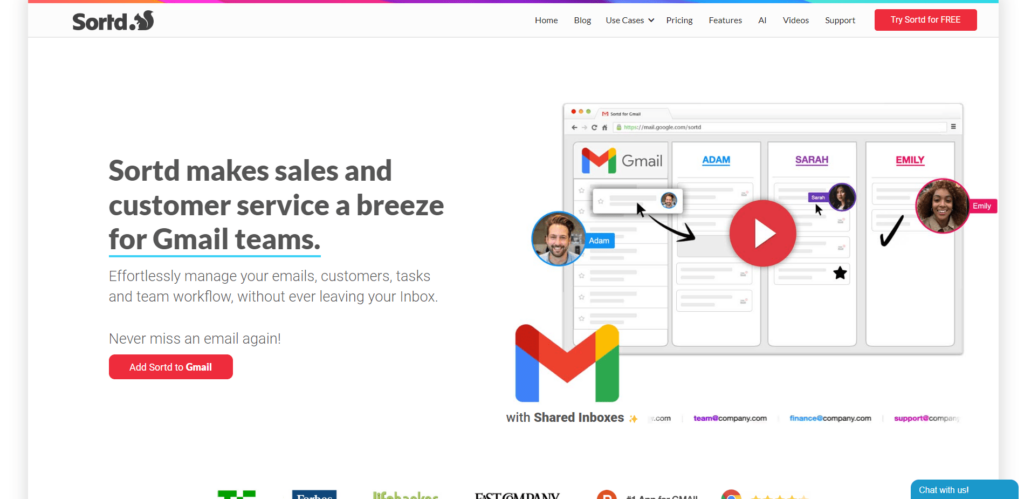 If you rely on Gmail for your tasks and workflow, Sortd is a must-have for you. Sortd provides an all-in-one sales and task tracking app for Gmail Teams. It allows you to effortlessly manage your emails, customers, and tasks, without ever leaving your inbox.
This tool helps manage your emails much more streamlined by transforming your inbox into organized lists through a visual board. It doubles as an email and task manager—without having to switch apps! In addition, Sortd is an excellent tool for remote teams to increase efficiency and speed.
Why sign up for Sortd?
It is available as a lightweight Chrome extension.
Comes with integrations for Google Drive and Zapier.
Has a visual and customizable workspace.
Allows team members to chat.
Allows effective collaboration.
Track emails, set reminders and schedule tasks.
Comes with a Kanban view.
Available in mobile apps.
Plans: Free, Paid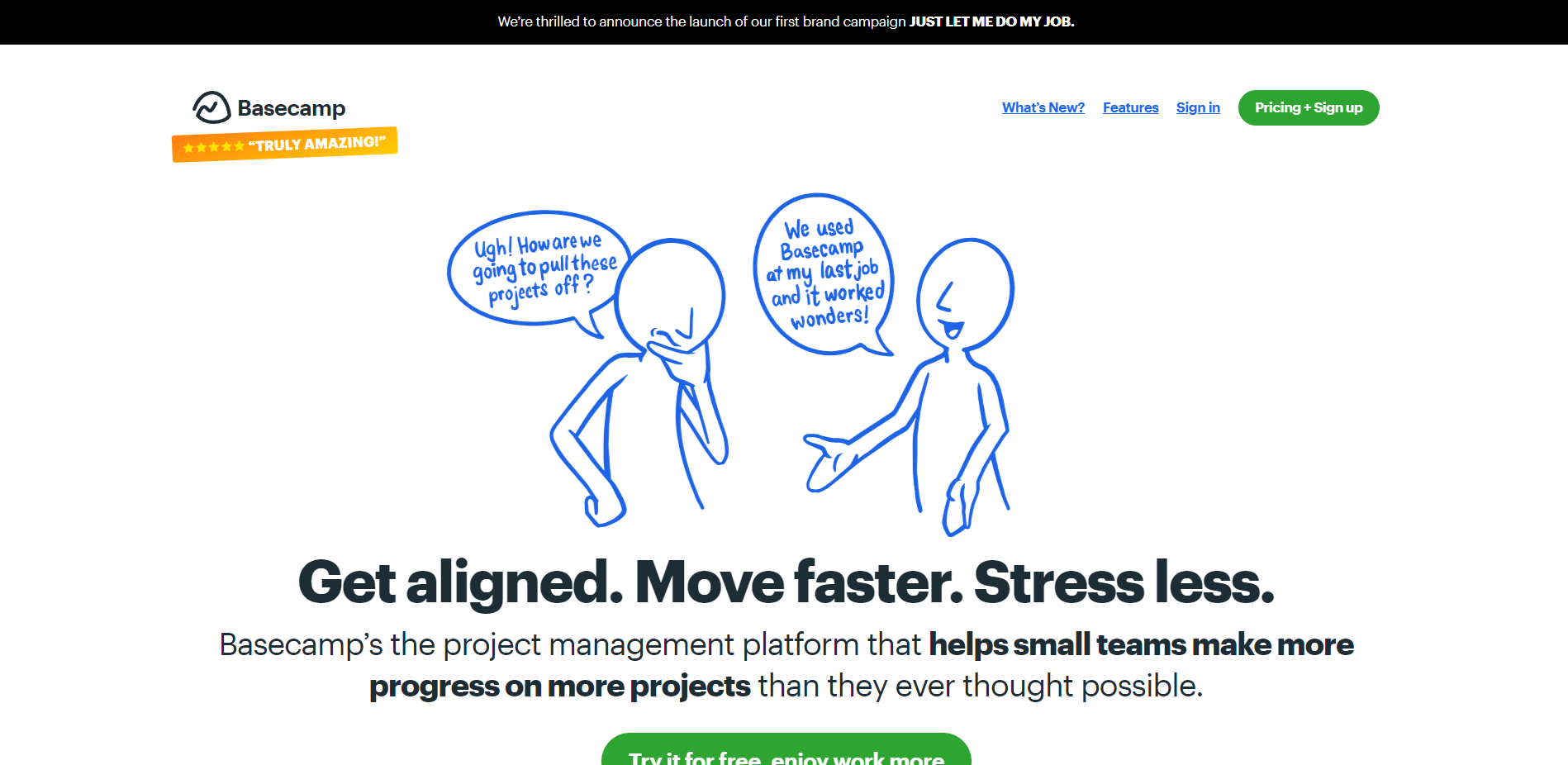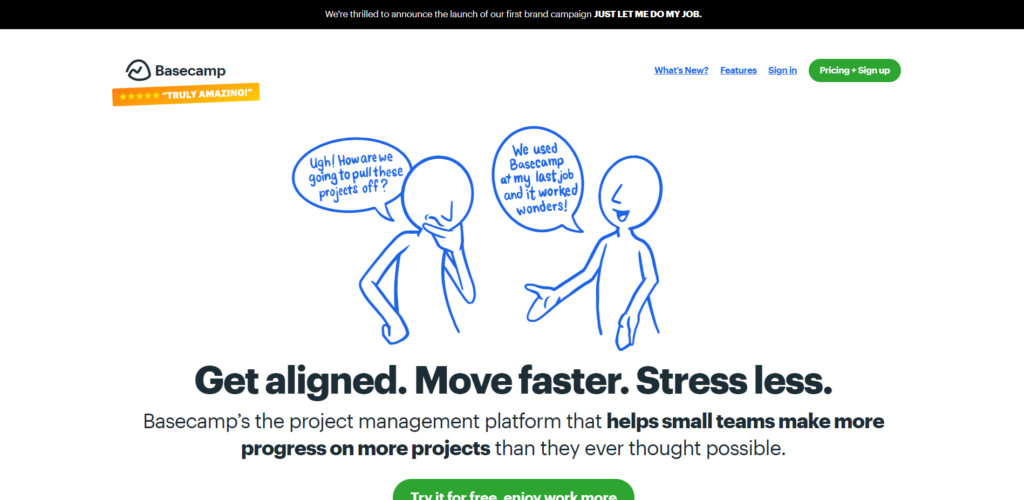 If you're struggling to manage teams and projects, check out Basecamp! Basecamp is a project management tool to help increase productivity and organization. Unlike email—where everything seems disorganized, Basecamp projects keep everything organized by default.
With Basecamp, you can separate your work into different projects, and each project contains its designated group of members, documents, files, tasks and discussions. All projects consist of different tools to help you collaborate, complete tasks and communicate with members.
Basecamp is the best tool for productivity as it eliminates the need to spread your work across different apps and provides a single space for all your work!
Why sign up for Basecamp?
Projects include all the tools needed to complete tasks, including; message boards, to-do lists, schedules, documents, file storage, real-time group chat, and automatic check-in questions.
Allows control over notification settings by pausing, setting times, and more.
Includes a message board.
Allows scheduling and Google calendar integrations as well as iCal and Outlook.
Integrations with third-party tools are available.
Works as an all-in-one toolkit for remote working.
Beneficial for onboarding new hires.
Plans: Free, Paid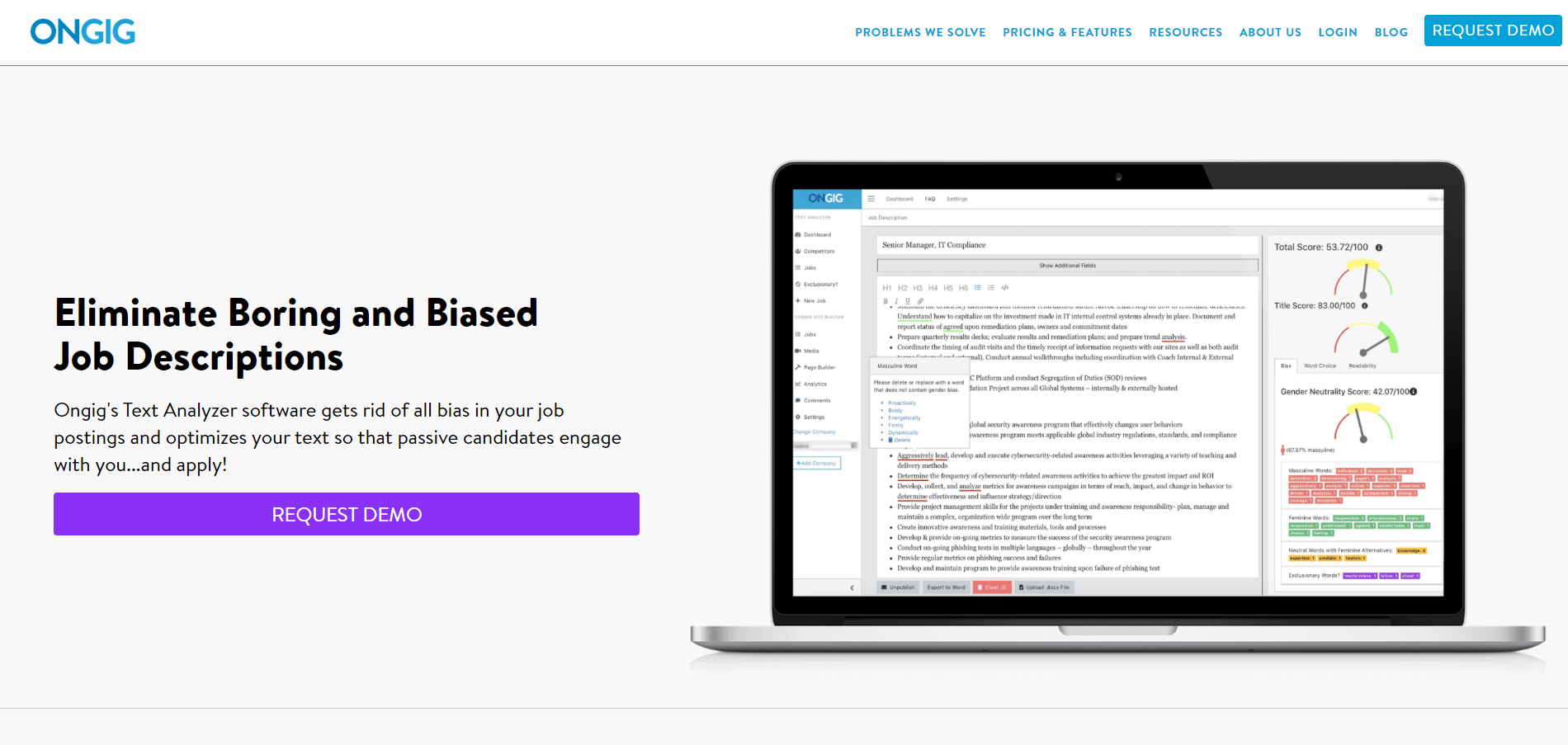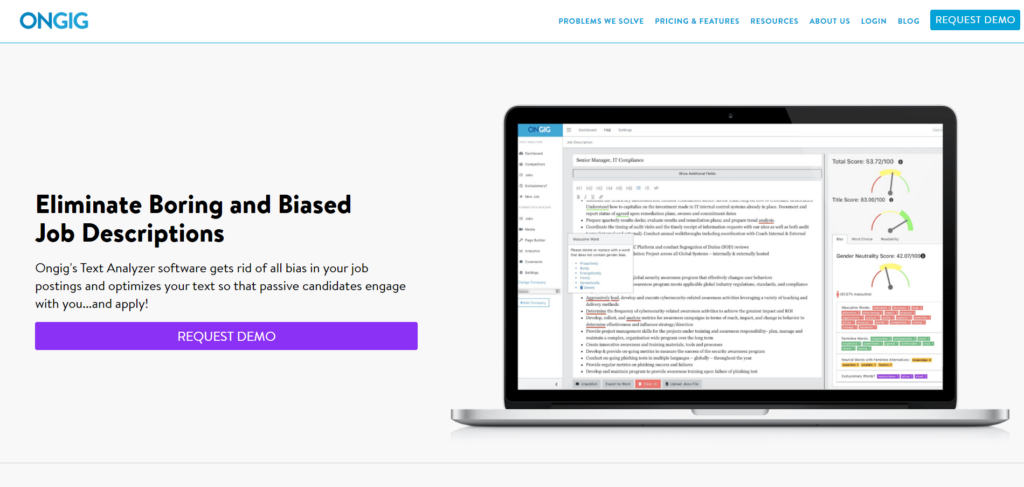 As an employer or recruiter, job descriptions often consist of some unconscious bias which can reflect a sense of inequality when applying for a particular position.
To combat this issue faced by recruiters, Ongig offers a Text Analyzer service that eliminates any form of biased language in job descriptions and postings, making it easier to engage with a larger pool of candidates. In addition, this tool is a great way to optimize your job postings, which significantly impact the type of candidates you may attract for a job.
If diversity hiring and inclusivity are on your agenda for hiring, then this Text Analyzer tool is essential.
Why sign up for Ongig's Text Analyzer?
Recognizes different forms of bias in job descriptions, including; gender, racial, disability and age bias.
Offers a job search powered by artificial intelligence and Google Cloud Job Discovery for job seekers.
Beneficial for inclusive and diverse hiring.
Optimizes job descriptions and postings for search engines, Google and mobile.
Makes job descriptions more readable.
Provides recruiting widgets to job pages for more engagement.
Plans: Paid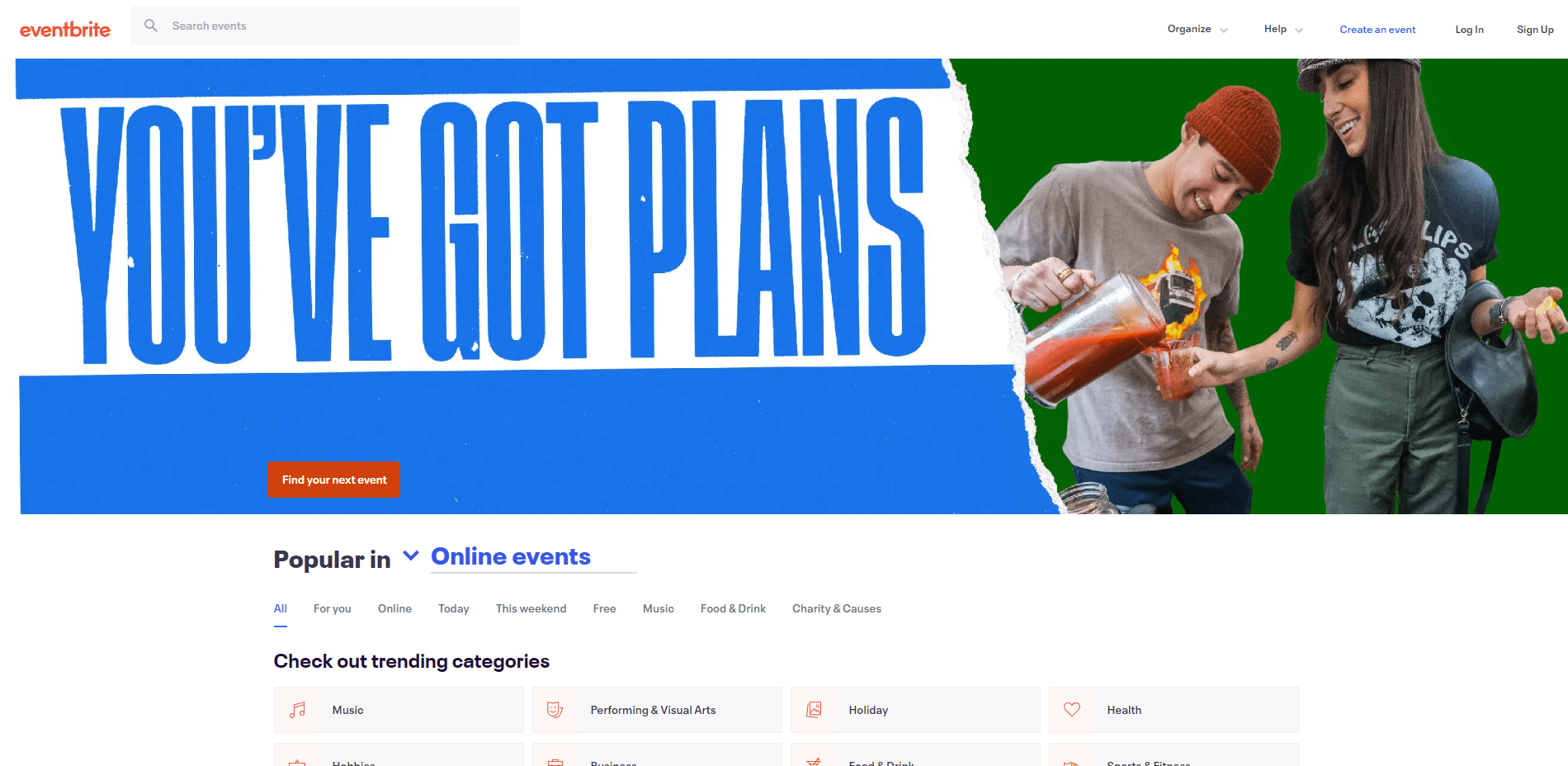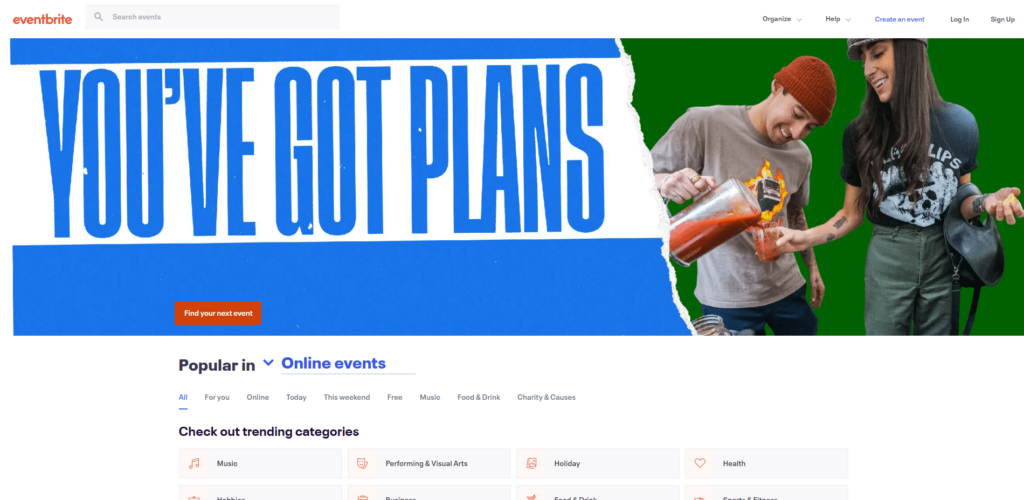 If you're interested in hosting or attending marketing networking events and informational sessions about companies, check out Eventbrite.
This tool is perfect for recruiters and employers interested in reaching new clients and candidates and building relationships in the industry.
Apart from networking, recruiting events are a great way to showcase your employer brand and company culture. In addition, it's a great way to engage with other skilled individuals from the recruiting and staffing industry, which gives insight into the latest recruitment trends.
Why sign up for Eventbrite?
Create professional listings for recruiting events.
Boosts your employer brand and marketing strategy.
Comes with built-in communication, marketing and community engagement tools.
Consists of a global community of millions of event-goers available from 170+ countries.
Availability of virtual events.
Plans: Free, Paid
You need to make sure that you're not holding back from achieving your recruiting success primarily because of gaps in investing in the right tools. These tools mentioned will ensure you're geared up to reach the stars.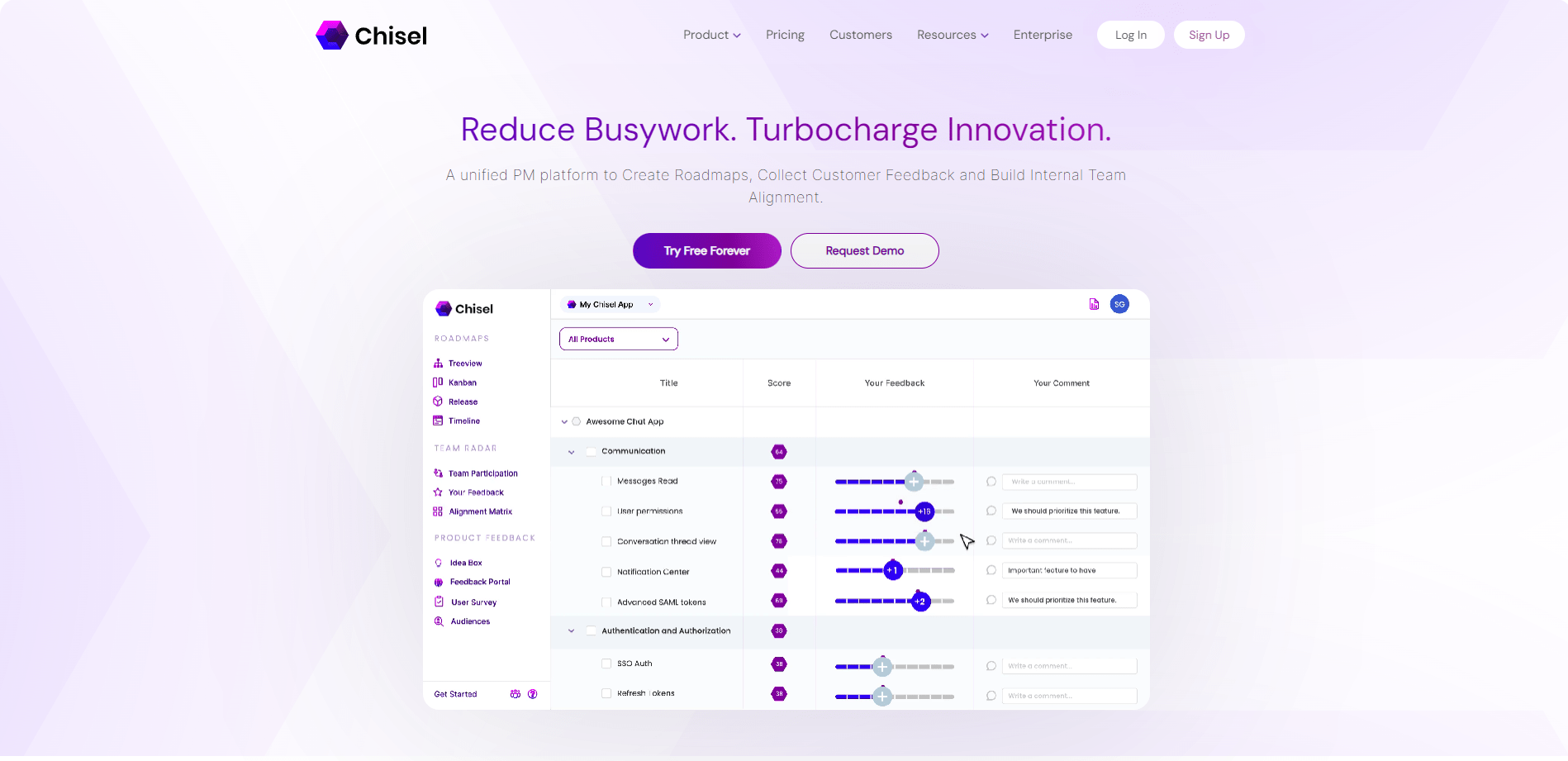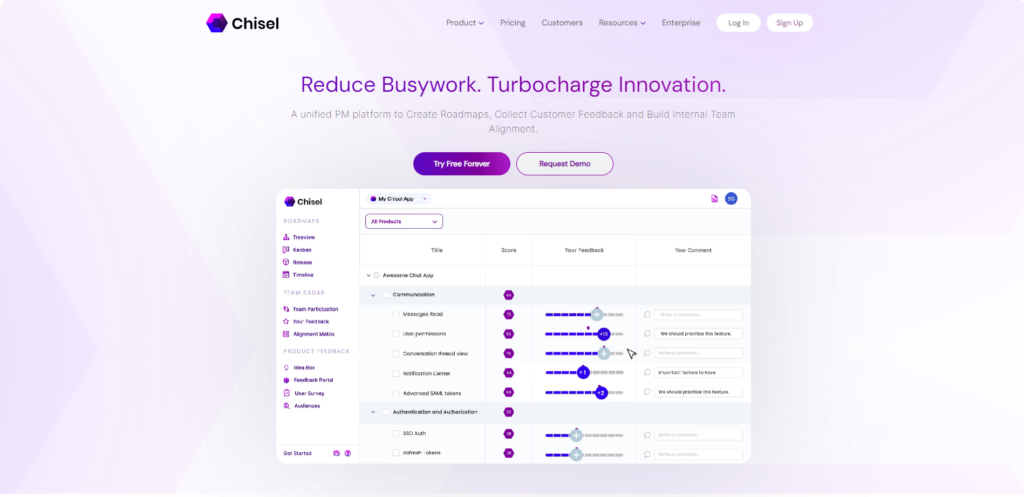 When it comes to product management, it is quite a large domain without a lot of resources. That's where Chisel comes in. It helps recruiters mostly with team alignment, customer feedback, and much more.
Why sign up for Chisel?
Prioritizing your action items
Gaining insights from your team using our team radar
Deriving customer feedback from your target candidates and cli
ents
Team alignment matrix, and much more
Plans: Free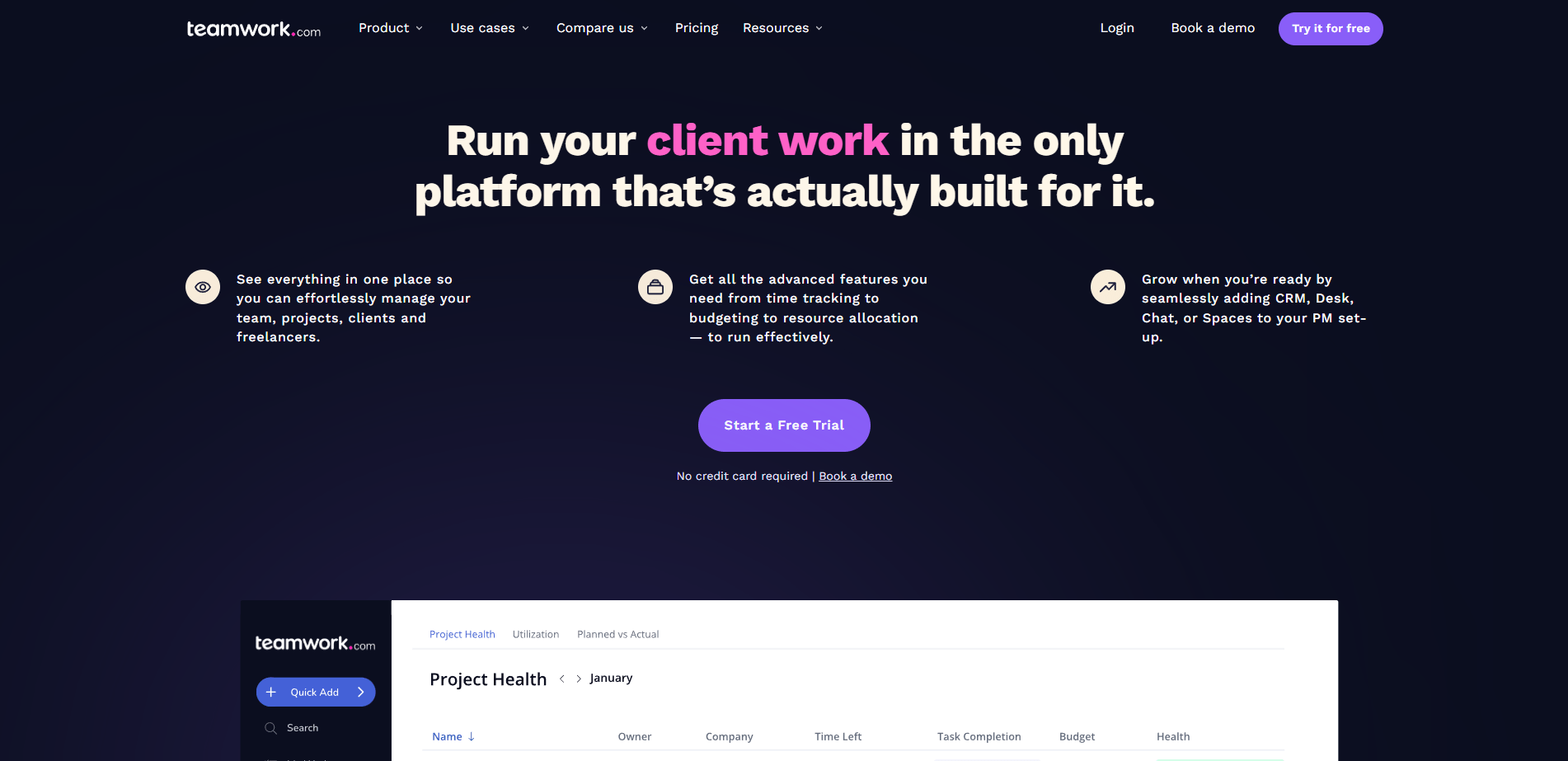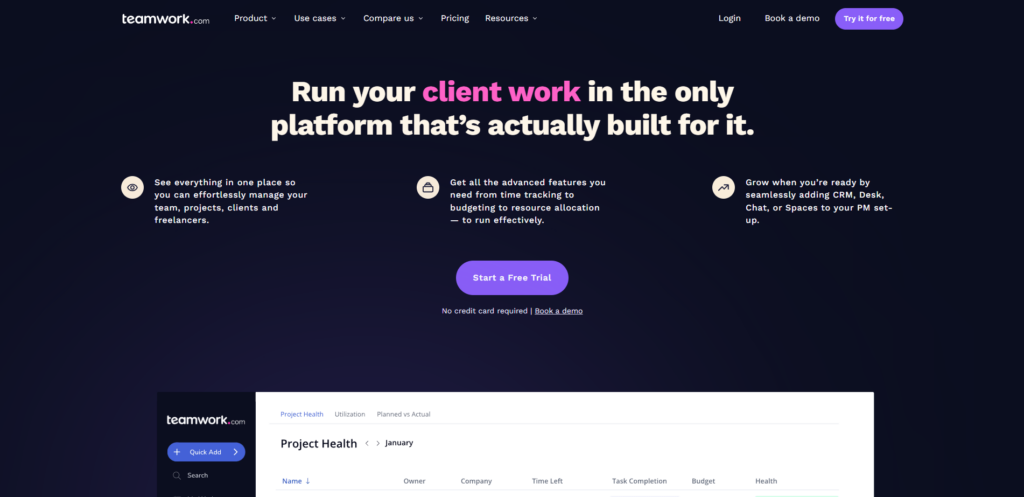 Staying focused while working from home can be a challenge. It's easy for conversations to get lost in translation during the hiring process.
Teamwork is a remote working tool designed to help you communicate with context on projects, tasks, and files. Never miss a meeting again. With its seamless features manage your tasks at specific intervals with ease.
Why sign up for Teamwork?
Collaborate in real-time with your team
Stay on schedule with a built-in online time tracker
Integrate your favorite tools that get the job done
A complete platform with CRM, Help Desk, Knowledge Base, and Chat
Plan your workload to minimize stress
Plans: Free, paid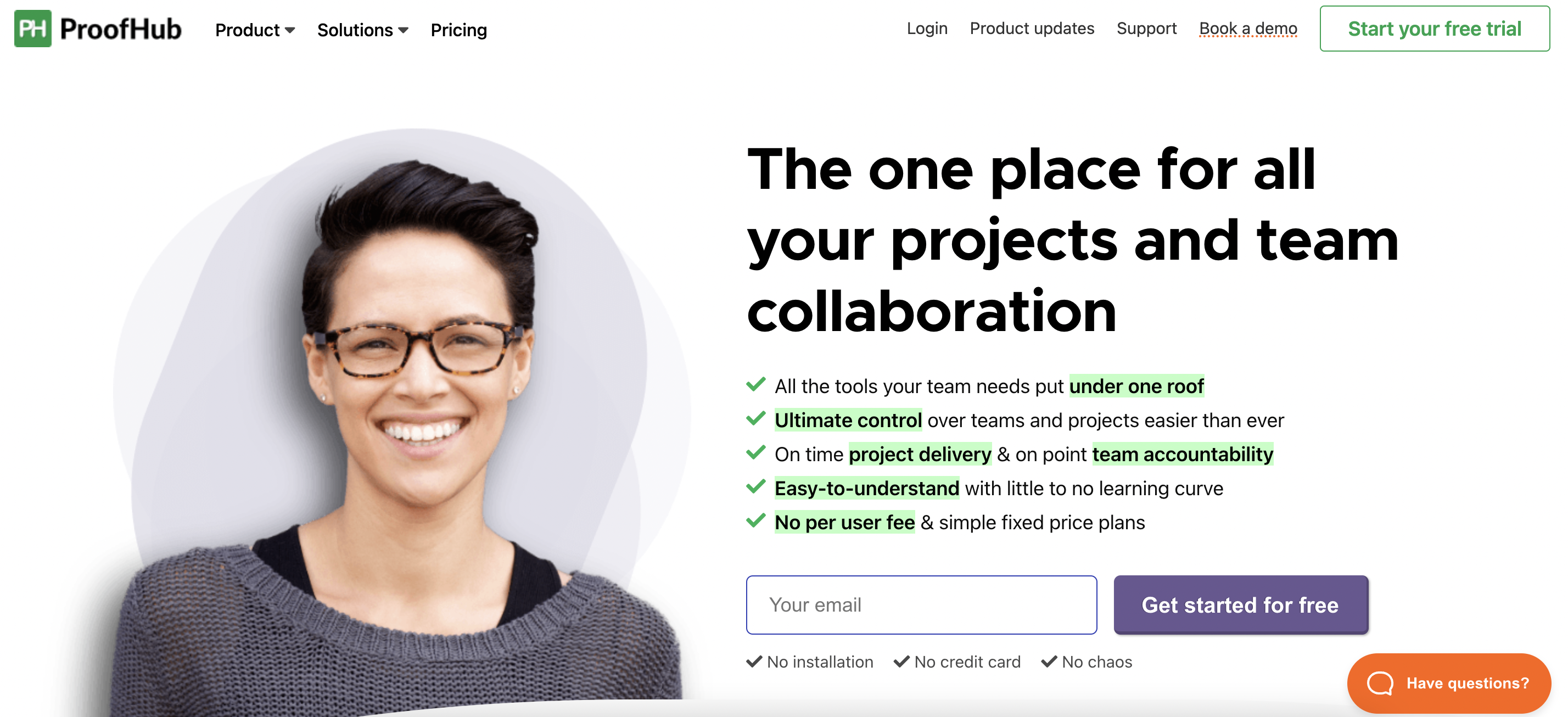 Image Source: Via ProofHub
Tracking work performance, coordinating with widely dispersed employees, and managing essential HR processes (interviewing, onboarding, streamlining workflows) is not easy for recruiters without using a tool that allows them to perform various HR activities in the most efficient way possible. 
This is where using an easy-to-use and an intuitive productive tool like ProofHub can help you have ultimate control over work and teams without overwhelming yourself.
The tool allows recruiters to bring all employees on a common platform, monitor work and individual progress, communicate information, track time, create reports, schedule events, and much more. 
Why sign up for ProofHub?
Robust Table view offers a simple, neat view of all to-do tasks and uses Kanban boards to create workflow stages. 
Announcements give a dedicated space to HR professionals to recognize the team's achievements, give birthday wishes, wish on employees' work anniversaries, or share any important information.
Digital file management allows HR professionals to store, organize, and collaborate on all employee and candidate data at a central location.  
Scheduling calendar helps to automate recurring tasks, set automatic reminders, use multiple calendar views, and merge PH calendars with ones they already use
HR teams can access work requests directly to save time and avoid cluttered inboxes. 
Plans: Paid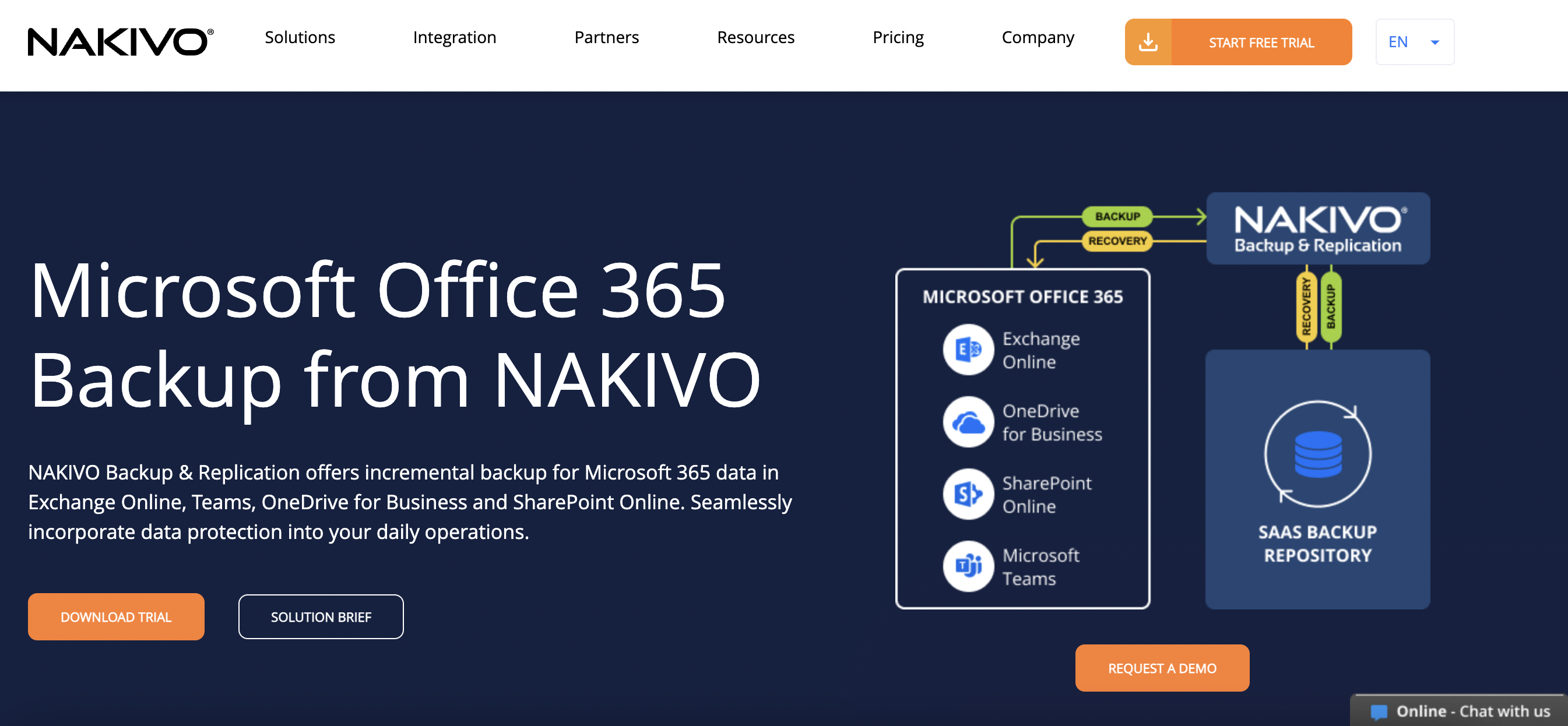 Image Source: Via Nakivo
Data protection is vital for all critical applications in the recruitment industry. But it is even more so when it comes to cloud data like that stored in Microsoft 365. 
NAKIVO provides comprehensive data protection for your desktop and the productivity and collaboration tools you might be using, including Microsoft 365 applications such as Teams, SharePoint,  and OneDrive. 
The NAKIVO solution for Microsoft 365 allows you to quickly create backups and restore the items you want. In addition, the software offers advanced scheduling options to automate data protection activities and mitigate network congestion. 
With NAKIVO, you eliminate the risk of data loss caused by human error or ransomware infection, and,  at the same time, you ensure regulatory and legal compliance. 
Why sign up for NAKIVO's solution?
An all-in-one solution for backup, replication, granular, and disaster recovery.

Easy-to-use web interface with simple step-by-step wizards 

Powerful automation and scheduling features to simplify administration

Store backup data on-premises, offsite, or offline to ensure swift recovery no matter what

Protect thousands of users in a single software deployment 

Easily conduct compliance searches in your backups 

Apply access controls and security measures to monitor and manage your users

Test your backups to guarantee data integrity and recoverability 
Plans: Free, Paid, Enterprise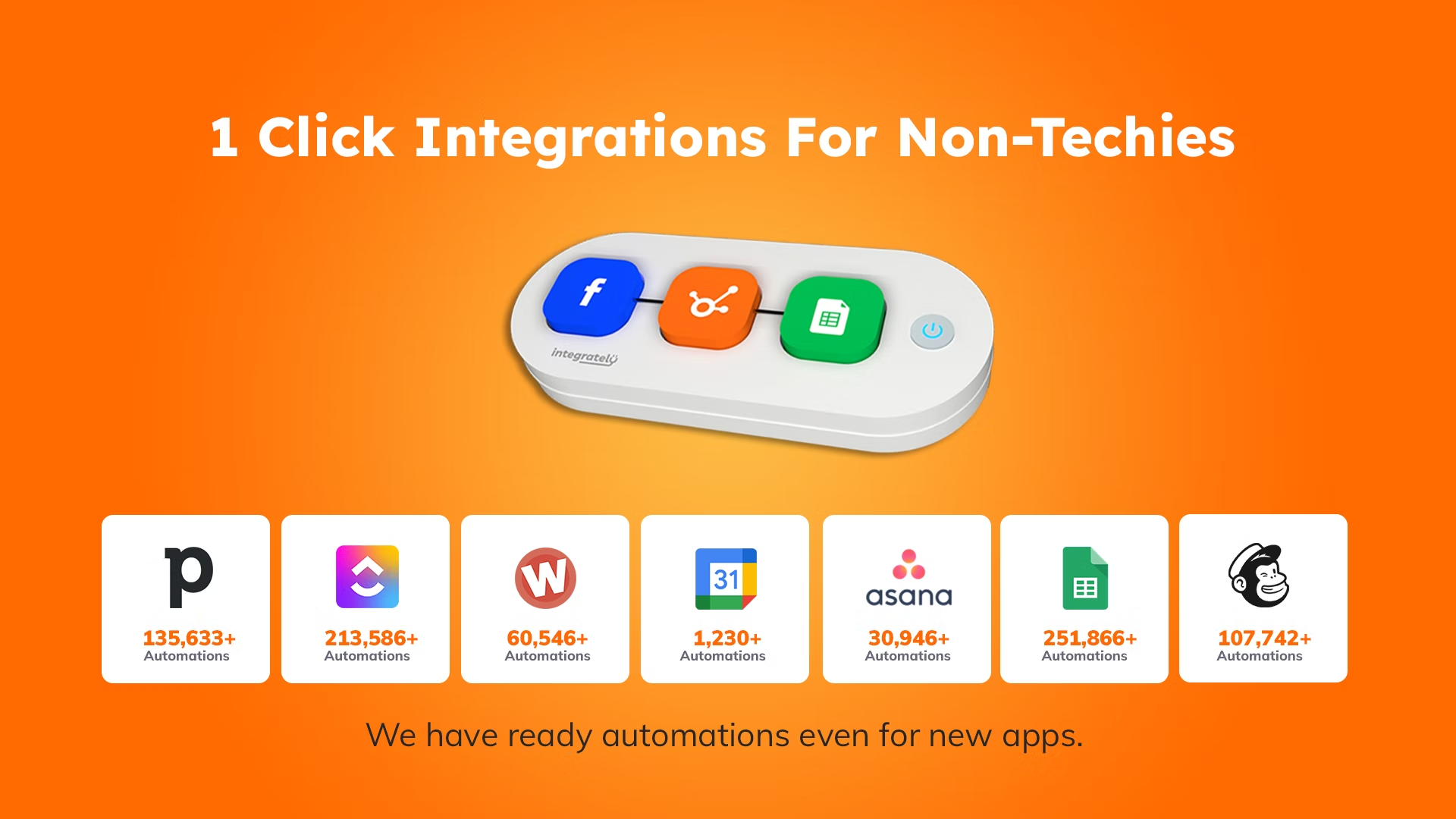 Image Source: Via Integrately
Recruitment process automation is an important aspect of staffing and recruiting. By automating time-consuming tasks, you can focus on more important things like candidate experience and conversion rate.
Integrately is one such tool that allows you to automate not only the recruiting procedure but other workflows as well. For example, you can use Integrately to improve your hiring process by automating email communication, scheduling interviews, and sending automatic reminders.
Besides you can also use this tool to improve your team's productivity by automating tasks like expense reporting, performance reviews, and timesheets.
Integrating with 900+ apps, including LinkedIn, Gmail, Calendly, etc, and providing millions of ready-to-use automation makes Integrately a must-have tool for every business.
Why signup for Integrately?
Affordable pricing

No technical or coding skills required

Extremely user-friendly UI

Zero learning curve

Step-by-step guide for automation setup

Transparency and clarity on how your data flows

Millions of ready-to-use 1-click automation

Webhooks for custom integrations

The highest number of tasks provided as against similar apps

24/5 live chat support and customer onboarding 

Dedicated account manager to chisel your automation
Plans: Paid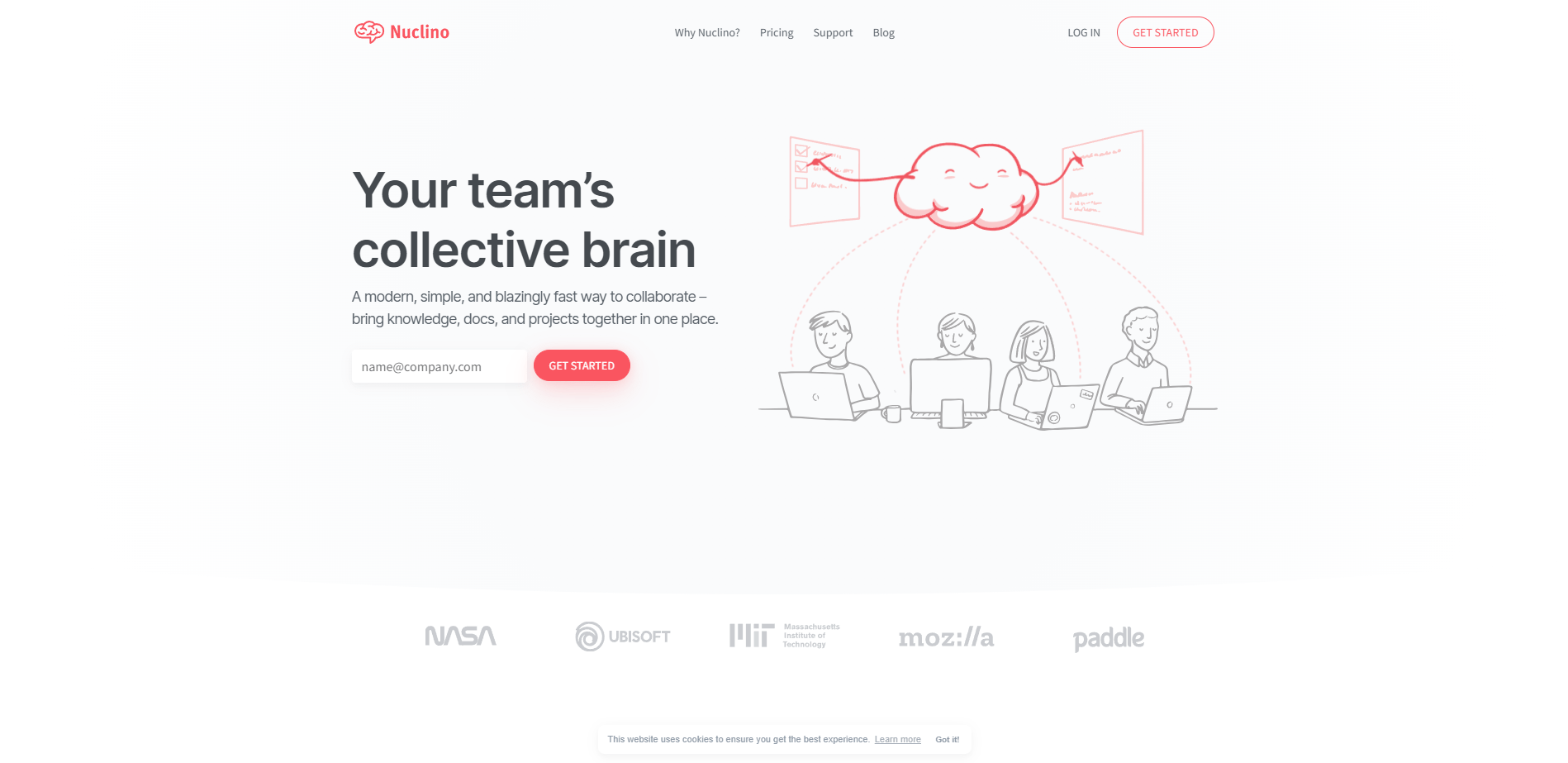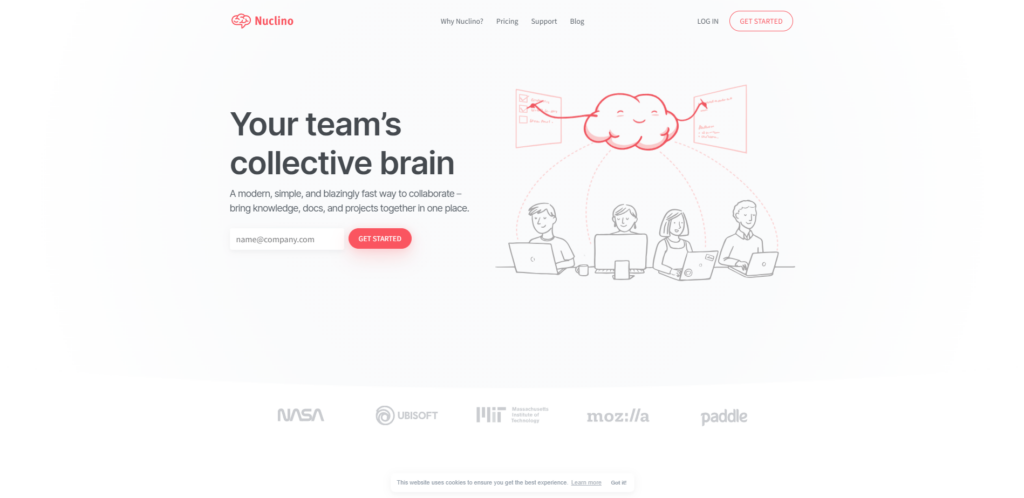 Those of you looking for a change from Jira should try out Nuclino, a project management tool that can make any recruiter more productive, especially when it comes to training and document storage. 
Nuclino can replace multiple collaboration tools thanks to its wide variety of features. It's simple design and quick setup are literally built for speed, so you can do more faster.
While Nuclino can organize and document projects, it can do much more than that. It's capable of onboarding employees, creating employee handbooks, building an internal wiki, and more.
Why sign up for Nuclino?
To collaborate in real-time and share projects instantly

To pick a customized workflow based on your needs

To organize everything and search for things instantly 

To prepare trainees for their first day on the job

To give new employees access to company knowledge

To hire productively via a visual onboarding process

To develop better communication habits with potential hires
Plans: Free, Paid
Let us know in the comments below what are some of the best recruiting tools that you've come across.