A job description (JD) is more than just a list of duties; it's a strategic blueprint to attract top talent, define roles, and shape company culture. 
This makes crafting quality JDs all the more important to successful recruitment.
In this article, we have decoded the DNA of compelling job descriptions to arm you with the knowledge to attract the finest candidates for your clients. 
Ready to master creating standout job descriptions? Let's get started!
What is a job description?
Before we delve into crafting stellar JDs, let's quickly understand what they are.
In simple words, a job description is a document that outlines the key duties, responsibilities, and requirements of a specific job role. 
It serves as a roadmap for potential candidates, giving them a clear idea of what the job involves and what the employer expects.
It's not just a laundry list of tasks or a dry rundown of requirements. A well-crafted job description paints a vivid picture of the role, illuminating the path for a candidate's growth and opportunities for making an impact. 
It also works as the bridge between a company's needs and the talents who can fulfill them.
Why is crafting a quality job description so important?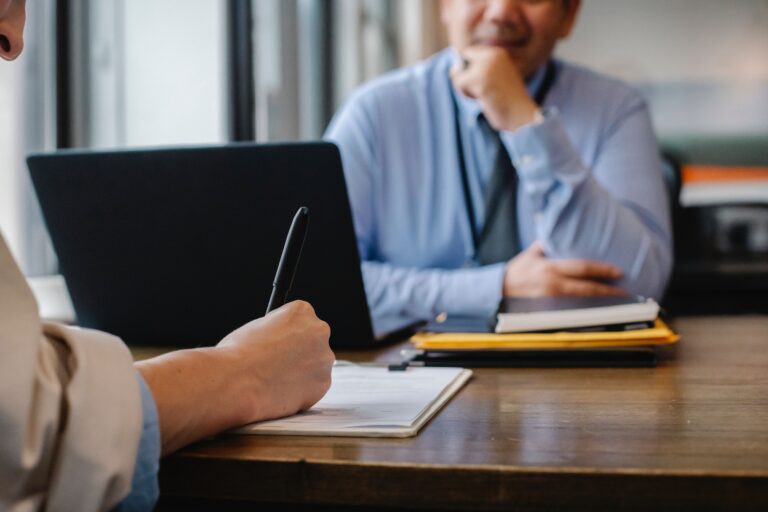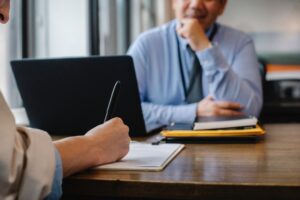 Let's take a look at 6 major reasons why your JD is so important:
1. Helps attract top-notch talent
A well-written job description serves as a magnetic advertisement for a company. 
It's your primary tool to attract and entice the right candidates – those who have the skills, experience, and attitude that a role demands. 
By communicating the role clearly and compellingly, you ensure that your job opening stands out in the crowded job market.
2. Makes candidate filtering easy
A clear and detailed job description acts as an effective filter. 
It outlines the skills, qualifications, and experience required, allowing candidates to self-assess their suitability for the role. 
This process can save a significant amount of time in the recruitment process by reducing the number of irrelevant applications.
3. Simplifies performance benchmarking
Job descriptions are not just for hiring; they also provide a reference point for performance reviews and career development discussions. 
They set clear expectations about the duties and responsibilities of a role, serving as a benchmark against which an employee's performance can be evaluated.
4. Assists with compensation planning
Job descriptions are fundamental in determining fair and competitive salary ranges. 
They provide an overview of a role's duties and responsibilities, which can be compared to industry standards and used to establish appropriate compensation.
5. Ensures legal compliance
In certain jurisdictions, it's legally required to have job descriptions for all roles. 
They provide evidence that your hiring practices are non-discriminatory, and they can be useful in case of employment disputes, showing what was expected from an employee in their role.
6. Communicates company culture
Finally, a quality job description is a golden opportunity to showcase company culture. 
By incorporating a business's values, mission, and working style into the job description, you give potential candidates a taste of what it's like to work at the company, attracting those who align with the organizational culture.
3 major things to understand before crafting a job description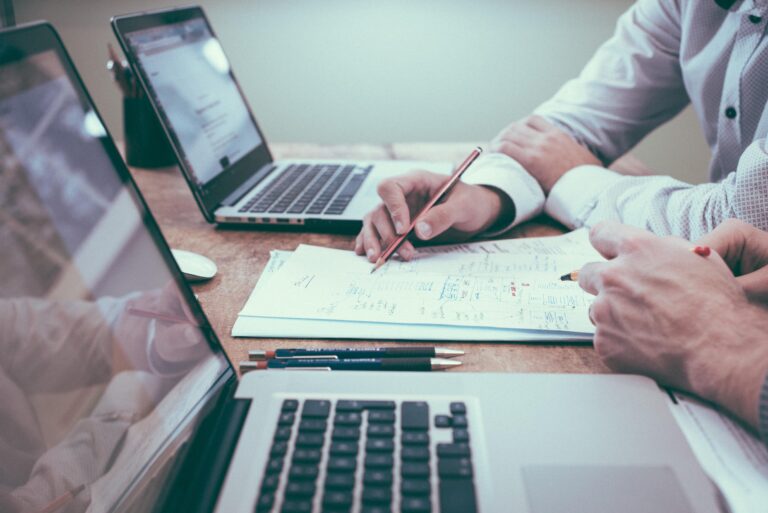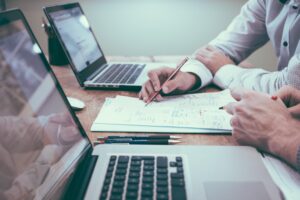 1. The impact they have
Job descriptions are not just mundane lists of responsibilities and qualifications; they are powerful tools that shape candidates' perceptions of an organization and the role. 
A well-written job description can pique the interest of potential applicants, entice them to apply, and set the foundation for a positive candidate experience. 
On the other hand, a poorly constructed JD may discourage qualified candidates from pursuing the opportunity.
2. Storytelling through the job description
Drafting an effective JD involves weaving a story that reflects the value and excitement of the position. 
Using impactful storytelling techniques to talk about the job opening can help the candidates envision all the amazing things you can bring to the table, sparking their enthusiasm and creating an emotional connection right from the beginning.
3. The need to leave an impact
In a sea of job postings, it's crucial to walk a step further and differentiate yourself and your client from everyone in the market. Otherwise, why should they consider your role instead of all the other job openings out there?
By infusing your job description with a unique voice and tone, you can create a distinct brand identity that makes your JD memorable and significant. 
It should leave a lasting impact on the minds of the candidates, bringing them back to your offer even when they've scrolled past it.
9 easy steps to write a compelling job description
1. Dump the cheesy titles
Words like ninja, wizard, and rockstar may sound cool, but trust us, you do not want to include them in your JD.
Your client's company might have a fun culture, but crafting job titles around these uber-cool words will not boost your job description's performance. 
Over-the-top titles are big turn-offs for truly qualified candidates because they might sound like attempts to sugarcoat boring job roles.
A candidate would be looking for jobs that match their qualifications and skills. So the title "SEO Guru" might not work well when compared to the simple and straightforward "SEO Specialist," which is a lot easier to find.
The basic thumb rule you can apply here is that you need job seekers to find your open position and apply. Creativity is great, but again, that shouldn't be the sole reason why you're missing out on candidates.
Create keyword-rich job titles and stay away from anything that might mislead a job seeker.
For example, this job post from 2nd Swing Golf uses straightforward job titles, like Business Analyst and Sales Associate, to ensure the candidate understands exactly what the opportunity entails.
The accompanying descriptions are also entirely focused on the responsibilities that serve as keywords, which help the candidate define their expectations and decide if the job is a good match for their skills.
2. Keep the job overview short, crisp, and concise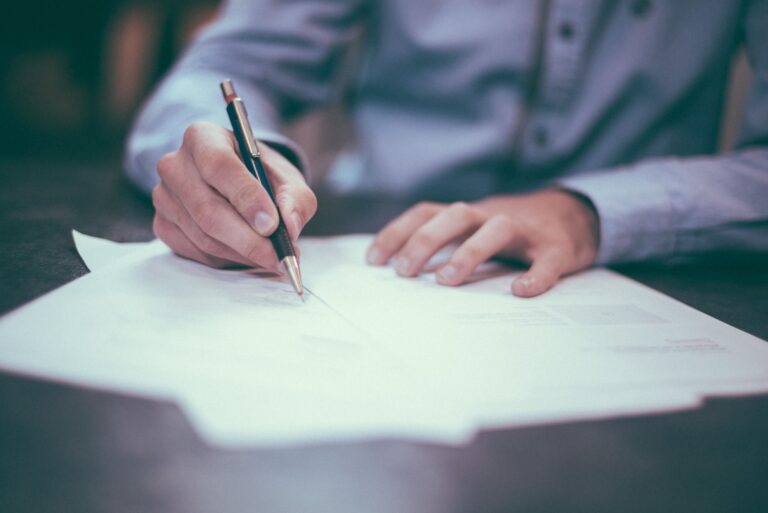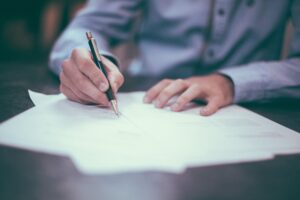 Think of writing a job overview as the game of Jenga because balance is the key to success here.
While you need to make it descriptive, making it too long can scare away candidates, and as necessary as it is to make it concise, you cannot afford to skip the most important factors of the process.
So, the best way to ace this battle is to list down all the essential pointers that are non-negotiables in the job description. 
Once you have this list handy, you can craft a JD around it using short sentences, simple words, smooth readability, and some surprise elements that encourage candidates to look forward to the role.
Here are some details that you absolutely shouldn't miss out on mentioning in JDs, no matter the role:
Monetary and non-monetary incentives allotted for the role

Training and development opportunities that are proposed religiously throughout the year or at intervals

The work culture and office environment (

around 50% of recruiters miss out on this one

. Don't be one of them!)

Room for rewards and recognition (talk about rewards like "

Employee of the Year

" and more)
3. Ditch the jargon
Jargons are overly technical industry terms that can make a career-switching applicant feel at a loss, instantly discouraging a huge pool of candidates from peeping into your JD any further.
To prevent this from happening, ensure you use simple words in a compelling tone that sells your open position to a wider audience
For instance, consider the following example:
"We are looking for a Content Guru who will help us out of the content disaster we are currently in– craft well-researched, keyword-optimized articles, maintain our official blogs, and work extensively with our SEO Wizard."
Too vague, cheesy, and jargon-stuffy, right? How about this instead:
"We are looking for a Content Specialist who will write well-researched articles related to our niche, maintain our blogs, and work closely with our SEO Specialist."
Short and sweet. Much better!
4. Sell the company and the job
Convincing a happy employee to leave their current job and join your company is no easy task. The only way to make this happen is to offer something better that outweighs the comfort and security of their present position.
So, in order to project the job role as a better choice for candidates, here's what you can do:
Highlight the unique selling proposition (USP) of the role:

Identify what sets the role apart, like working with advanced tech or having significant influence, and highlight these elements.

Showcase company strengths:

Showcase the company's attractive attributes, like innovative culture, commitment to work-life balance, or superior benefits.

Present growth opportunities:

Outline the potential for professional development within the company, such as training programs or clear career progression paths.

Outline competitive compensation:

Clearly state the compelling compensation package, including salary, bonuses, benefits, and perks like flexible work arrangements.

Emphasize potential impact:

Illustrate how the role contributes to the company's mission, giving the candidate a sense of purpose and a chance to make a difference.
Voila! You have the USP that can help your opportunity sound more convincing and worth a try!
5. Don't expect too much
Having a long list of job requirements has only one consequence – driving away the most capable candidates. This severely damages your employer brand.
If your JD reflects unrealistic expectations for an average-paying job, candidates may easily mistake the role as exploitative. 
It also conveys the wrong impression of not having sorted out what exactly you want from the role, leading to a puddle of confusing responsibilities that bring no expertise.
And let us assure you, no candidate is willing to be a jack of all trades but a master of none, especially with all the stress that comes with it.
So what you need to do is clearly distinguish between good-to-have and must-have skills in your JD. It allows candidates to enjoy some flexibility yet understand the key boxes they must tick off to stand eligible.
6. Make the job lucrative with perks and benefits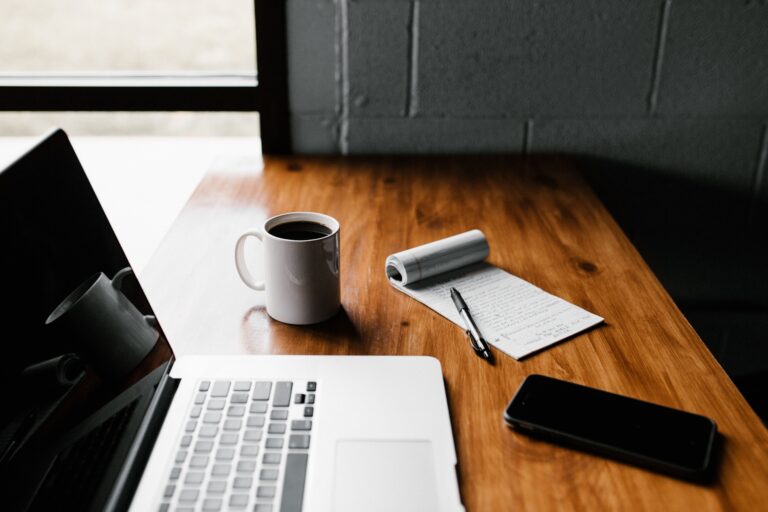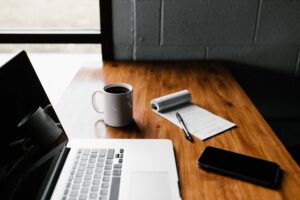 When it comes to the list of perks and benefits, we'd suggest you keep it long, interesting, and intriguing. 
Apart from describing the tasks, talk about the leave policy, workplace incentives, yearly paid leaves, vacation plans, health insurance, employee stock options, etc. 
Around 44% of your applicants are on the lookout for traditional benefits, and highlighting these in job descriptions can make them want to hit "Apply"! 
The faster you catch their attention, the better. The longer you retain it, the merrier!
7. Close the lid on biases
The United Nation's gender study report revealed that there's no such country with gender equality. Close to 50% of men had revealed how they had more rights to a job than women. 
You must be wondering how job descriptions play a part here. Well, let's just get straight to the takeaway—
Any form of gender discrimination originates via a mix of social forces and is expressed consciously and unconsciously while recruiting.
But there are a couple of simple ways you can take care of this:
Avoid using gender-biased words in your job description like— ninja, superhero, hacker, etc.

Double-check the pronouns used to ensure you're using gender-neutral ones

Stay away from aggressive language like "Go get it," "Crush it," "Smash it" 

Cut down the usage of superlatives
You can make efficient use of tools like Textio, an augmented writing platform that identifies gender-biased words and helps you craft an inclusive job description.
8. Make it eye-catching
Job descriptions are all about capturing the attention of your target audience, and there's no better way of doing it than making it pleasant to look at.
But how can you make a JD an eye treat? 
Use bullet points for a structured appeal

Avoid walls of texts

Use semi-formal emojis (like green ticks or rockets as bullet points and board pins for an important note)
Going a little out-of-the-way for a visually appealing JD can not only encourage the candidates towards your role but also make them feel important for all the efforts you've put into it. 
A definite win-win!
9. Drop in a few CTAs in your JD
We can't deny the power of interaction to engage the audience, be it for an interview or in a job description.
Encourage them to explore your company website, follow your social media accounts, or sign up for newsletters to stay connected. Provide contact information or a link for candidates to ask questions or provide feedback. 
This not only fosters candidate engagement but also allows them to relate to the company's employer brand and understand the organization better.
5 free job description templates for recruiters
Please note that you will have to customize and personalize each of these job descriptions before use to ensure maximum engagement and attract your desired candidates.
1. Marketing Manager
We are looking for an experienced and versatile Marketing Manager to engage with our company. The person will be in charge of overseeing the promotion of our company's brand deals. 
You should have hands-on experience with web analytics, imaginative ideas for effective advertising projects, and the ability to develop and manage marketing programs on specific channels. 
You will also be in charge of designing and commanding our company's advertising campaigns.
Key responsibilities:
Strategy development:

Devise strategies aimed at maximizing profits and market share while ensuring

customer satisfaction

.

Team collaboration:

Work closely with the creative team to foster innovative marketing ideas.

Communication and advertising:

Develop concise briefs and guide the creative direction for all advertising and public communications across print, digital, and video mediums.

Channel experimentation:

Explore and implement diverse organic and paid acquisition channels, including content creation, curation, pay-per-click campaigns, event management, publicity, social media, lead generation campaigns,

copywriting

, and performance analysis.

Marketing programs:

Construct targeted marketing programs across different channels and segments in support of our overall strategic marketing plan.

Client engagement:

Engage with clients, representing the marketing department in key business meetings.

Legal compliance:

Collaborate with legal staff to resolve issues related to copyright infringement and royalty sharing.

Market research:

Conduct and analyze

market research

studies to inform marketing strategies.

Consumer behavior analysis:

Monitor consumer behavior and adjust email and advertising campaigns accordingly.
Requirements and skills:
A

bachelor's and master's degree in marketing

or business administration.

Proficiency in online marketing and social media strategy.

Strong project management skills, with experience in using tools such as PERT or Gantt charts.

Ability to adapt quickly to changes and pivot strategies as required.

Willingness to travel as necessary for business purposes.
2. Social Media Manager 
We are searching for an experienced and passionate Social Media Manager to represent our brand on our various social media handles. You will be required to run advertisement campaigns and drive traffic and engagement by creating high-quality original content. 
Responsibilities will include developing and implementing social media strategy in order to increase online presence and improve marketing and sales. You will manage the company's image in a cohesive way to achieve our marketing goals.
Key responsibilities:
Campaign management:

Design and run social media advertising campaigns.

Strategy development:

Build, implement, and manage a tailored social media strategy.

Customer relations:

Maintain and foster online relationships with customers through targeted customer relations programs.

Content creation:

Generate, edit, publish, and share engaging, original daily content, including short texts, photos,

video presentations

, and news.

Analytics:

Leverage tools like Google Analytics

to monitor and evaluate progress across platforms.

Long-term planning:

Analyze and report on long-term requirements for the company's social media strategy.

Performance measurement:

Define and analyze KPIs (Key Performance Indicators) to gauge effectiveness.

Staff training:

Train junior staff on effective social media practices and promote its usage.

Customer interaction:

Respond to customer reviews, queries, and comments promptly and professionally.

Collaboration:

Collaborate with content writers and designers to ensure content is both informative and visually appealing.

SEO monitoring: Monitor SEO and user engagement, suggesting content optimization strategies as needed.
Reporting:

Maintain marketing information reports.
Requirements and skills:
Proven experience in social media management and digital marketing.

Proficient with social media platforms like Facebook, Twitter, LinkedIn, Pinterest, Instagram, Google+, etc.

Ability to generate original, creative content.

Strong grasp of marketing strategy and ability to apply it in various forms of outreach.

Excellent multitasking, teamwork, and networking skills, and the ability to work under pressure and meet deadlines.
3. Accounting Clerk 
An accounting clerk is a member of an organization's accounting department, accountable for supporting both clerical and administrative duties. You will be responsible for data entry and managing ledgers, assuring payments and receivables are current, and coding documents according to an organization's schemes. You need to be highly professional with technical fluency and a thorough knowledge of accounting and financial principles.
Key responsibilities:
Office tasks:

Complete basic office duties such as responding to phone calls and emails, processing mail, and filing.

Financial transactions:

Post financial transactions in databases, maintain accurate business transaction records, and input data from daily work logs into the company's general ledger system.

Confidentiality:

Uphold the organization's value by keeping information confidential.

Report preparation:

Assist in managing and preparing information for timely reports.

Data assembly:

Gather data and prepare a variety of reports.

Financial tools:

Operate adding machines, calculators, databases, and review bank statements.

Customer payments:

Process customer payments and refunds and handle accounts with

non-payment

or delayed payment.

Record maintenance:

Maintain routine records, post financial transactions, and reconcile entries and internal ledgers with financial reporting system reports.
Requirements and skills:
A high school diploma is required; additional education and experience are preferred.

At least 3 years of relevant experience in an accounting role.

Strong verbal and written communication skills.

Excellent knowledge of analytical, computational, and mathematical techniques.

Solid understanding of general accounting procedures.

Proficient in MS Office and familiar with accounting software.

Ability to prepare financial reports and familiarity with invoicing and accounts payable procedures.
4. Sales Associate 
Our company is looking for a Sales Associate to effectively generate leads and reach sales goals. Your work will revolve around the ability to network, build relationships with clients, and persuade others to acquire products.
Key responsibilities:
Lead generation:

Actively generate potential client leads.

Client relations:

Establish and manage productive business and customer relationships.

Product understanding:

Demonstrate in-depth product knowledge, emphasizing how they solve customer problems.

Customer feedback:

Communicate customer and prospect pain points to appropriate departments for resolution.

Team collaboration:

Coordinate with other sales associates to meet company quotas and standards while continually monitoring market competition.

Performance goals:

Consistently achieve monthly sales targets.

Key accounts management:

Foster strong relationships with key accounts to provide a high level of service and client loyalty. Process deposits and balance payments from clients.
Requirements and skills:
Bachelor's degree in economics, business, marketing, or a related field.

3 to 5 years of sales experience in the industry.

Superior time-management skills.

Proficient in MS Office, CRM, and BRM tools, along with sales management software.

Ability to withstand physical demands, including long hours on your feet, extensive travel, and carrying heavy products.

Familiarity with sales administration software and CRM systems.

Possession of further certifications or professional development experiences in the field.
5. Real Estate Agent 
We are looking for an adequate Real Estate Agent who will be responsible for buying and selling property for our real estate business. This comprises marketing listings, presenting guidance to buyers and sellers, delivering exceptional customer service, and examining everything one needs to succeed in this industry.
Key responsibilities:
Client leads:

Generate

leads for buying

, selling, and renting properties.

Price negotiation:

Negotiate prices or other sales terms.

Market analysis:

Conduct comparative market analysis to estimate properties' value.

Property visits:

Accompany buyers during visits and inspections of properties.

Client advice:

Advise clients on the suitability and value of the homes they visit.

Offer management:

Prepare and manage offers, handling all related paperwork.

Property listing:

Compile lists of properties matching specific client specifications, and market them through open houses, advertisements, and networking.

Settlement guidance:

Oversee settlement processes, advising clients on appropriate actions.

Contract clarification:

Answer client questions about contracts and terms of sale.

Mediation:

Mediate settlement between buyer and seller.

License maintenance:

Maintain your real estate license and industry knowledge.
Requirements & skills:
High school diploma or equivalent.

Must be a licensed real estate agent.

Ability to work independently, coupled with excellent interpersonal skills.

Strong sales, negotiation, and communication skills.

Ability to understand and cater to the needs of clients, balancing their property preferences with practicality within their budget range.
A powerful job description is your golden ticket to attracting top talent. It's more than a task list—it's a narrative that showcases your company and defines roles. 
So craft them with clarity, creativity, and precision to win over high-quality candidates! 
P.S. If you're looking for an AI-powered ATS + CRM solution, then check out Recruit CRM. Book a demo now to see it in action!
Frequently asked questions
1. Who writes a job description?
Usually, the immediate supervisor of a recruiter writes a job description. But sometimes, it can be the Human Resources team joining hands to chalk out the perfect JD. 
But whatever the case might be, once a recruiter drafts the rough job description, it's always the hiring manager who provides the last verdict.
2. How to make job descriptions more inclusive?
The genre of talent you're attracting with your JD depends on how you're writing it. To make resume job descriptions more inclusive, it's essential to first identify the gender-biased words you might be using unconsciously. 
Use tools like Textio, Gender Decoder, Applied, etc., to ensure you're on the right path.
3. How often should a job description be updated?
You can update your JD as and when you're looking for new talent or deciding on some add-ons or cut-offs from an ongoing open position. 
Make sure you are informing your hiring manager about it and that the changes made are double-checked by your client to maintain an alignment with their interests. But mostly, it's the client who would need you to make the changes.
4. Can you plagiarise job descriptions?
Plagiarism of any kind is not acceptable. No, you cannot simply plagiarise because your client's needs will differ. 
An XYZ company might want a marketing manager who knows web analytics, whereas this might not be a prime necessity for an ABC company hiring for the same role.