Job marketing mastery: Recruiter's guide
Sell dreams, not just vacancies. Download our FREE "Job marketing mastery" guide today and learn how to craft, post and market your job descriptions to attract the industry's finest like a seasoned pro.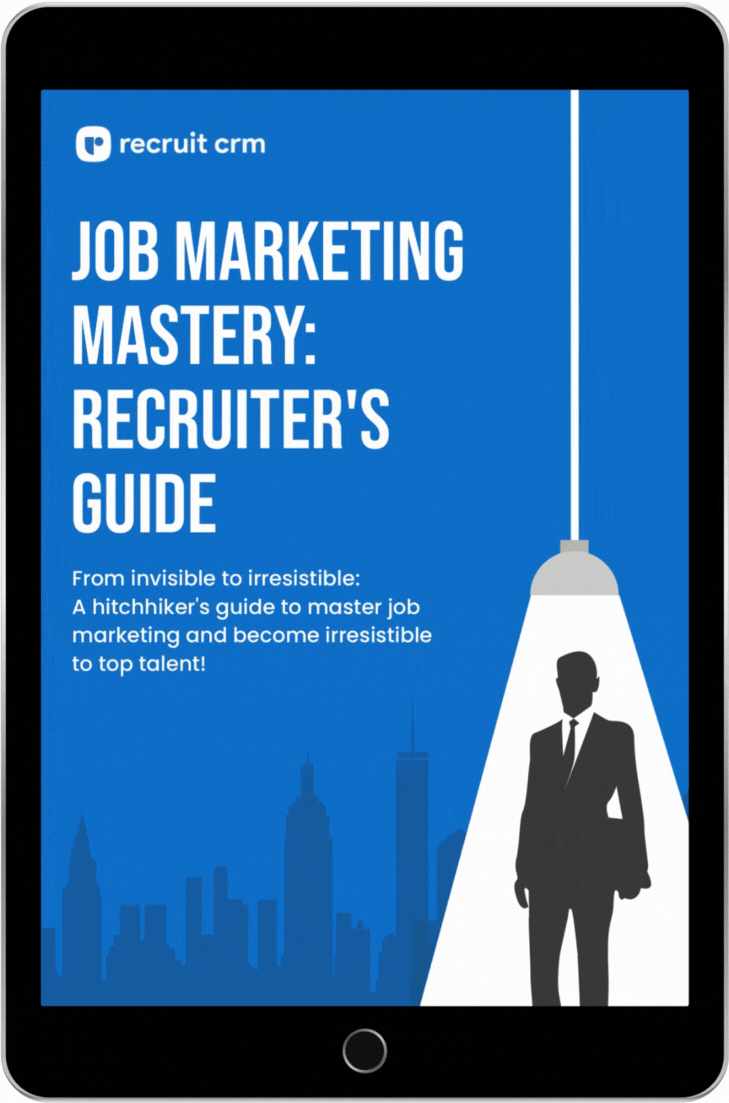 Don't waste your precious time sifting through mediocre advice – we've done the hard work for you. Just sit back and upskill!
3 ways this eBook can help you upgrade your job marketing skills in 2023
Build a high-performing talent pipeline
From determining your target audience to actually approaching them, this eBook will present you with practical tips, hacks, and strategies to attract, delight, and hire diverse A-players.
Craft irresistible job descriptions
Discover the secrets to crafting job descriptions that captivate candidates' attention and entice them to apply.
Boost your brand image like never before
Learn how to leverage social media, career sites, and other platforms to showcase your company's culture, values, and EVP to establish yourself as an employer of choice.
Get Your Free Copy
"*" indicates required fields