For Christina Stroud, Co-Founder of Group928, Recruit CRM has been the backbone of their business operations for the past 2 years. 
Group928's vision has always been to serve as the best recruiting partner for its niche client base. And to be able to do that, they needed the best ATS + CRM solution available in the market. 
But why did they go all in on Recruit CRM? How did they double their executive placements in the last 12 months? Read on to find out!
Challenges Faced by Group928 & What They Were Looking for in a Recruiting Software
Group928 has a large client base and follows a five-step recruiting process. Each candidate is interviewed 4-5 times before they are presented to a client. 
To keep up with this process, they needed a recruitment software that is–
Adaptive to individual client processes

Speedy with their customer support

Fast, efficient, and user-friendly
With different client processes and candidate stages to follow, a recruitment software that helped track and expedite the recruitment process was the solution for their roadblocks. 
Group928's First Impression of Recruit CRM
Before discovering Recruit CRM, Group928 tested three other solutions, but they were either too large or full of unnecessary features. They really wanted a system that was recruiter friendly and quick to get started with. Christina sums up her first impression of RecruitCRM as:
Recruit CRM is exactly what a recruiter needs. It has everything that you need right at your fingertips. It's so easy to use. I was pleasantly surprised! 
With our swift 5-minute set-up, Group928 was able to get started instantly without any grilling training sessions. Their team could simply plug and play the system as per their unique requirements. 
What They Love About Recruit CRM
As for Recruit CRM, Christina commends the easy usage of our system. Her team at  Group928 team didn't have to waste time understanding the different functionalities of our ATS.  
The feature they love the most is the hotlists function that makes it easy for them to group candidates by a particular skill set or experience. But ultimately, what won their hearts is our stellar customer service!
I needed somebody that had really good customer support. Recruit CRM's customer service is what won me over, and to this day, I think it is one of their greatest strengths.
The Outcome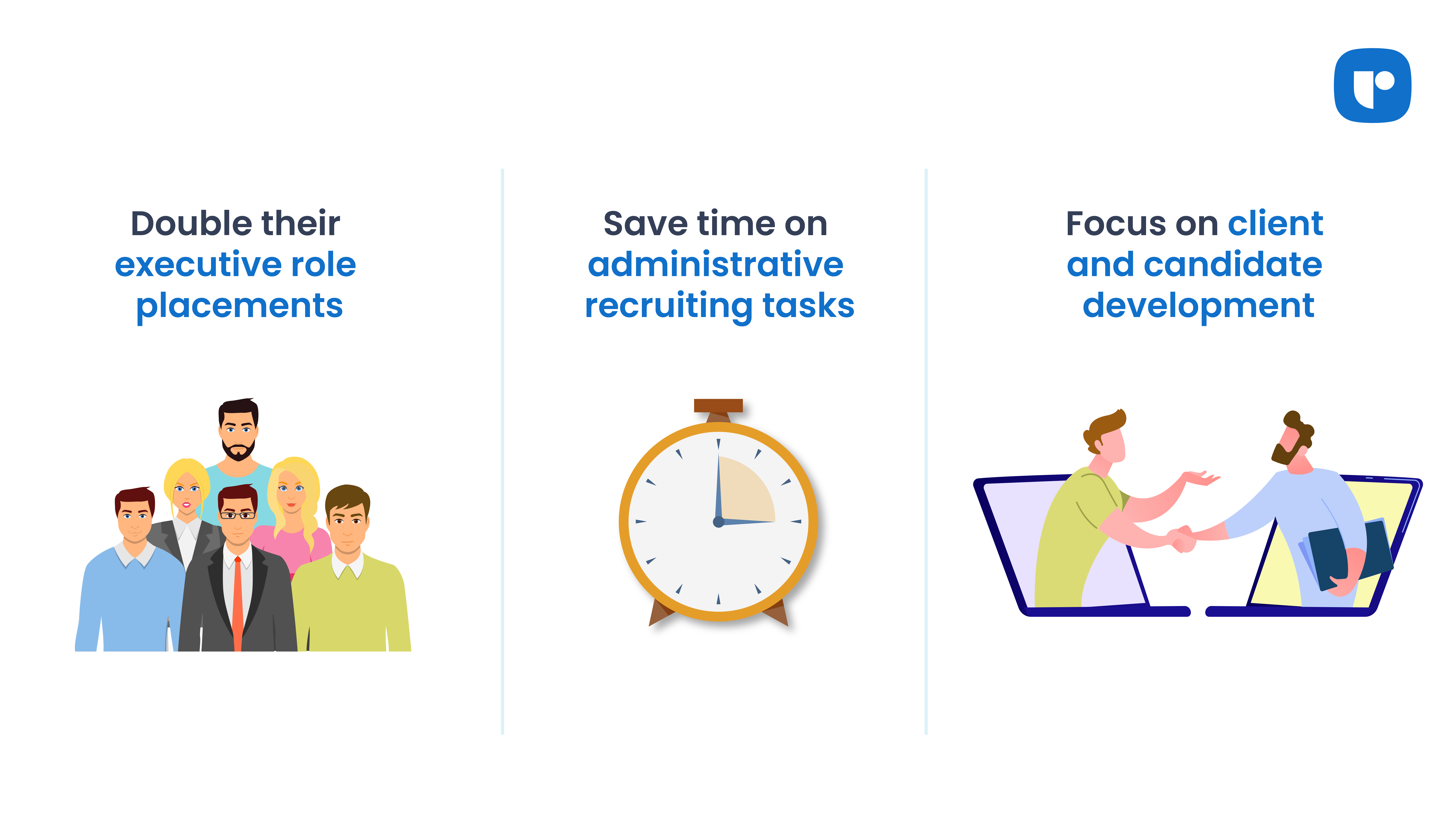 With Recruit CRM, Group928 has gained efficiency and has been able to allocate more time to its core business functions. Not a surprise that they have scaled placements by 2X!
In just 12 months of using Recruit CRM, Group928 could
Double their executive role placements

Save time on administrative recruiting tasks

Focus on client and candidate development
I attribute a lot to Recruit CRM because it's just so easy to use. It has given me hours back. Instead of having to fight with the CRM, it's right at my fingertips. That's given me time back on my schedule to spend more time on my core business.
Recruit CRM: Group928's Little Secret
From the moment Group928 started using Recruit CRM, Chistina knew its team had a competitive advantage. She didn't want competitors to know the secret behind their soaring success lies in our recruiting software. 
But luckily, it's not their little secret anymore!
I feel like I owe it to Recruit CRM to tell everyone about how great they are and how much they've helped us! They've helped me, and I want to help them. So, now I'll share my secret and tell everyone about Recruit CRM. 
Ready to skyrocket your recruitment business with Recruit CRM?