Undoubtedly, applicant tracking systems have revolutionized the recruitment and staffing industry from top to bottom.
The best applicant tracking systems save considerable time through automation, provide a better overview of qualified candidates, and streamline recruitment for hiring managers and recruiters.
But with so many different recruitment software options available in the market today, shortlisting the top ATS' for your needs is a hassle.
To help you make the right decision, we've created this complete guide with a consolidated list from top review sites like Capterra and Software Suggest.
Here's a quick rundown of some of the essentials we've covered:
Top 10 best applicant tracking systems for recruiters
1. Recruit CRM – Highest-rated & best overall
Recruit CRM is the perfect applicant tracking system if you're looking for a single solution to all your hiring needs. 
This powerful ATS + CRM lets you customize your sales pipeline, parse hundreds of CVs at one go, source candidates quickly, and easily manage clients and candidates under one platform.
The cherry on top is its user-friendly interface and the ability to tailor the software completely to your business needs!
Features that make Recruit CRM the highest-rated on top review sites:
24*7 live support with customer queries answered in under 2 minutes!

Quick 5-minute setup 

Access to predictive recruitment reports

Mobile app for on-the-go recruiting
2. Freshteam by Freshworks – Ideal for passive candidate sourcing
Freshteam is perfect for businesses of all sizes—particularly growing firms with evolving needs. Their software supports hiring, onboarding, employee data, and HR workflows all in one place.
With Freshteam's ATS, you can fulfill all your recruitment needs, from sourcing passive candidates to setting up interviews, creating a talent pool, candidate screening, and much more. 
Its features include: 
Centralized employee information system

Onboarding for new hires

Time off/leave management for employees
3. iCIMS – Perfect for diversity hiring
iCIMS offers a cloud-based applicant tracking system built for commercial and large, global employers. With tools for recruitment automation and pre-screening, recruitment agencies can effectively optimize their hiring strategies to keep up with client demands. 
If diversity hiring is your priority, iCIMS is an excellent choice as it helps source candidates through bias mitigation and tracks your DEI efforts. 
Its feature includes:
Candidate assessment and interview scheduling 

Job advertising directly from your ATS

Mobile app for candidate communication 
4. JazzHR – Best for collaborative hiring
JazzHR is a robust, user-friendly, and reasonably priced recruiting software created to assist expanding businesses in their hiring objectives. 
It helps recruiters quickly find and hire the right candidates, replacing time-consuming and manual hiring procedures.
JazzHR has three plan options: Hero, Plus, and Pro starting from $49 per month. 
Its features include:
Quick candidate sourcing techniques

Easy collaborative hiring

Custom reporting
5. VidCruiter- Ideal for data-driven recruiting 
VidCruiter is a platform where you'll find a solution for all your hiring functions, whether it's applicant tracking, video interviewing, scheduling, or reference checking. 
Their applicant tracking system helps enhance the candidate experience through interview flexibility, mobile-first hiring, and customizable, automated alerts at each stage of the process. 
VidCruiter's most loved features include:
Powerful automation

Data-driven tools

Integrations with other VidCruiter platforms
6. JobDiva – Perfect for a centralized workflow 
JobDiva's cloud-based recruitment software delivers applicant tracking, customer relationship management modules, and an entire suite of recruiting solutions for today's recruiters. 
This cloud-based applicant tracking system is designed to streamline candidate and client relationship management. 
Its features include:
Mobile-friendly applicant tracking system

Data security and cross-platform/cross-browser usage

Candidate onboarding
7. Bamboo HR- Best for centralizing interviews
Bamboo HR, an award-winning HR software, helps growing enterprises centralize, automate, and secure their data. 
Bamboo HR's prices are pretty simple, affordable, and transparent, with two available plans, Essential and Advantage, starting at $99 per month after a free seven-day trial. 
With Bamboo HR, you can complete all your recruiting tasks in one place, including:
Managing client and candidate data 

Recruiting and onboarding candidates

Centralize interview recordings, employee time tracking, and payroll
8. Hireology – Ideal for building a talent pipeline 
Hireology is an all-in-one recruiting platform designed to manage complex hiring and retention challenges. 
Recruiters can easily build and nurture their talent pipeline through Hireology as it automatically identifies top candidates through automated screening, skills testing, reference checking, and background checks. 
Popular Hireology features include:
Diverse candidate sourcing

Digital onboarding

Recruitment analytics and insights
9. Oorwin – Ideal for AI-driven recruiting 
Oorwin's AI-enabled recruitment solution allows users to source, hire, and onboard talent intelligently. Recruiters can screen applicants for open roles using intelligent candidate matching and ranking.
Their AI-powered sourcing allows you to source strong and passive candidates from multiple channels. Recruiters can readily manage applicants based on interest and skill, initiate interviews, and manage resumes using applicant tracking and interview management. 
Oorwin's best features include:
AI-driven candidate ranking and analytics

Automated job search

Email integration
10. Breezy HR- Best for candidate management
Breezy HR helps automate candidate management, collaborative hiring, and interview scheduling. 
With their AI-backed hiring features, recruiters can share and review candidate assessments and recommendations in one go. From attracting candidates to the final hiring stage, Breezy HR helps optimize end-to-end hiring. 
Best features of Breezy HR:
Candidate activity tracking

Background screening

Easy candidate viewing options
Must-have applicant tracking software features 
1. Automation & customization
A poor workflow is the greatest obstacle to productivity for any recruiter!
Sourcing, nurturing, engaging, and hiring candidates involves many tasks that pile up on the workload and can be highly time-consuming.
The best applicant tracking systems today make all those tedious tasks much more manageable with the help of automation and customization.
With automation, recruiting teams can schedule interviews, share job postings, collect feedback, screen candidate profiles, and streamline communication with a
 click of a button!
The best ATS will allow you to personalize as per your recruitment needs. Customization can include adding more users, changing candidate requirements, and personalizing viewing options, making the software more user-friendly.
Top applicant tracking systems will even allow you to create message or email templates to automate the hiring process further.
2. Third-party integrations
One of the most crucial considerations when investing in ATS software is the availability of integrations and API.
When an ATS easily integrates with your social media, job boards, and email, the recruitment process becomes much more streamlined and manageable.
Third-party integrations and API help keep all your tools centralized under one platform. This way, you won't have to keep multiple tabs open, which can become confusing.
The best Applicant Tracking Systems should contain all necessary integrations; otherwise, you'll have a fragmented system that complicates hiring.
Here are some integrations that are present in most ATS' these days–
Job boards

Social media platforms

Email and other communication apps

Your website
3. Mobile-friendly
We live in a world where we rely on mobile gadgets to complete our day-to-day tasks.
Consequently, your ATS of choice should be mobile-friendly, especially if you want to complete hiring tasks on the go.
With remote working environments becoming a norm, a mobile-friendly applicant tracking system is a must!
At least 77% of job seekers use mobile for job applications and job searching.
With such a high volume of mobile applicants and with the popularity of remote hiring, you'll need a mobile-friendly system that easily adapts to different devices and operating systems.
So when you're on the hunt for the best ATS, make sure it is available with a mobile app for on-the-go recruiting! 
4. Candidate relationship management
Without a doubt, applicant tracking systems are the backbone of recruitment processes but have you ever considered integrating your ATS with a client/candidate relationship management System?
Maintaining and building candidate and client relationships is crucial for any recruiting team.
You need an ATS with a CRM add-on that helps you manage your talent pool and clients.
91% of organizations with ten or more employees use a CRM solution.
A CRM integration helps maintain and create talent pools and build fruitful relationships with past candidates, clients, and new hires.
With an effective CRM integration, you'll no longer have to spend hours trying to maintain spreadsheets and files, as your candidate database will be automatically maintained.
5. Cloud-based software solution
The rise of cloud-based ATS software has been one of the most significant developments in recruitment technology. 
A cloud-based system might not be on your list of key features, but it can make quite a difference in productivity, hiring team collaboration, and streamlining the hiring process.
With cloud-based software, you'll no longer have to worry about restricted access to client and candidate information, as hiring team members can access your database anywhere.
6. Easy candidate sourcing
We all know how time-consuming and challenging sourcing can be, yet it is the most crucial step to hiring.
An easy candidate sourcing tool helps eliminate repetitive manual work and reduces a massive amount of time.
A powerful applicant tracking system with an intelligent candidate sourcing feature will allow you to enrich your talent pipeline and help you source quickly for hard-to-fill roles.
An ATS with an effective candidate sourcing feature will allow you to connect with the right candidates in just a few clicks by presenting you with the most relevant candidate data.
With intelligent features like Boolean search, recruiters can easily leverage large databases like LinkedIn, Indeed, and Google to perform relevant candidate searches.
7. Reports & analytics dashboard
Data-driven recruiting is being widely adopted by many organizations and recruitment agencies to make the best hiring decisions.
Some of the best applicant tracking systems provide intelligent reports and analytics to help recruiters make more informed hiring decisions and improve recruitment strategies.
Recruitment agencies can easily refer to these reports to gain meaningful insights into what requires attention and what is working for them.
With intelligent KPI reports and metrics, recruiters will no longer have to play the guessing game, allowing them to make better decisions in the long run!
8. Interview scheduling
Managing interviews can add significant time and stress to recruitment, but with automated interview scheduling, an ATS can further accelerate this process for recruiters.
An ATS equipped with an interview scheduling feature helps prevent double bookings, interview overlaps, and inaccurately recorded candidate data.
Make sure your applicant tracking system of choice is equipped with the following functions:
Allows you to quickly schedule interviews and appointments without switching apps

Allows calendar integration to view team members' calendars easily

Collects candidate feedback
Apart from these features, an interview management feature includes automatic reminders and notifications for your hiring team and even candidates. This way, recruiters can keep track of their busy schedules and keep candidates informed through automated messages.
You can even integrate your video interviewing platform for quick candidate assessments.
Ultimately, an effective interview scheduling feature is a win-win for both parties as it provides a positive candidate experience!
9. Resume parser
Manually screening candidate resumes is a thing of the past.
Instead of relying on manual efforts, a resume parsing feature automatically scans hundreds of resumes at the click of a button!
A resume parser feature works by extracting critical candidate criteria and presenting recruiters with the most relevant data.
The tool automatically highlights the resumes of the best candidates and eliminates unqualified candidates allowing recruiters to move on to the next phase of hiring effortlessly.
Resume parsing technology allows recruiters to automatically gather, store, and organize large quantities of resumes and candidate information in their database.
Once acquired, the data can be easily stored, searched, and filtered for qualified candidate selection—speeding up the entire hiring process.
10. Security
Recruiters deal with highly sensitive candidate data.
Therefore, high-grade security and stability in an ATS are a must.
It's very easy to be taken away by all the exciting features, but ultimately if it does not provide stability and security, the system loses its integrity.
Make sure your ATS of choice meets all the security standards. Keep an eye out for uptime and data encryption, and ensure that SSL sessions and passwords protect interactions.
Your hiring process and data should be safe and stable. Or else it's not worth the investment.
Top review sites for the best applicant tracking system recommendations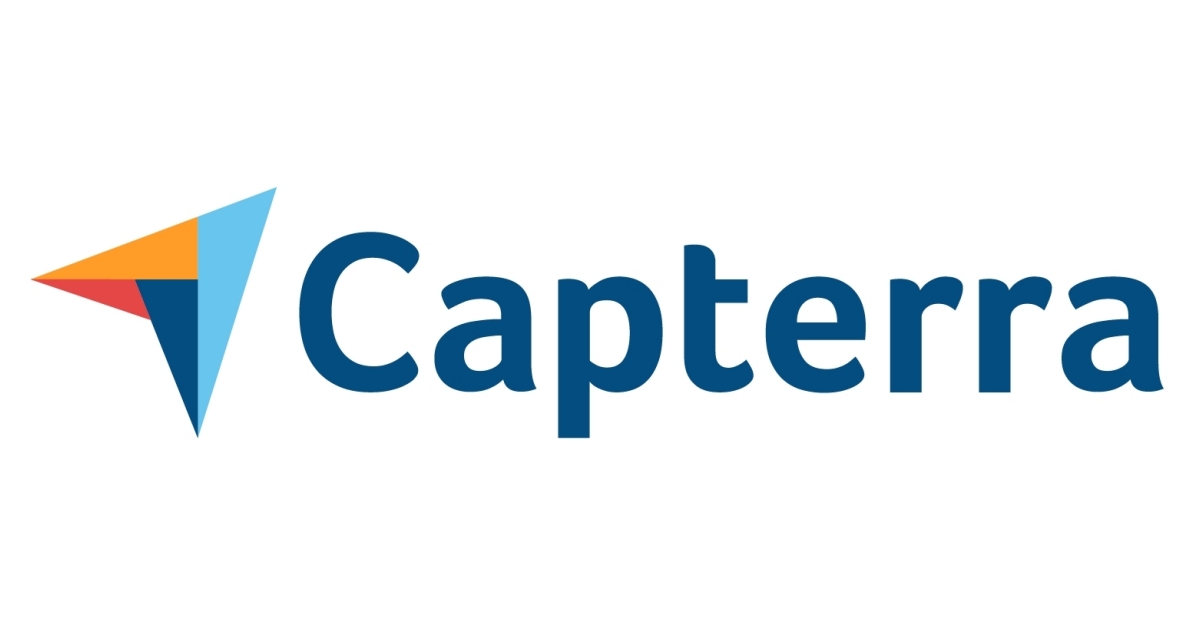 If anyone wants insight into the latest technology or digital tool, Capterra is your place to be!
Capterra is a goldmine full of 100% genuine customer reviews for 800+ software categories, including recruiting software and candidate relationship management tools.
With over 1.5 million validated reviews, Capterra is a reliable site that can help you make intelligent decisions about digital tools to empower your recruitment business.
If you didn't already know, Recruit CRM's ATS + CRM software is rated 4.9/5 on Capterra!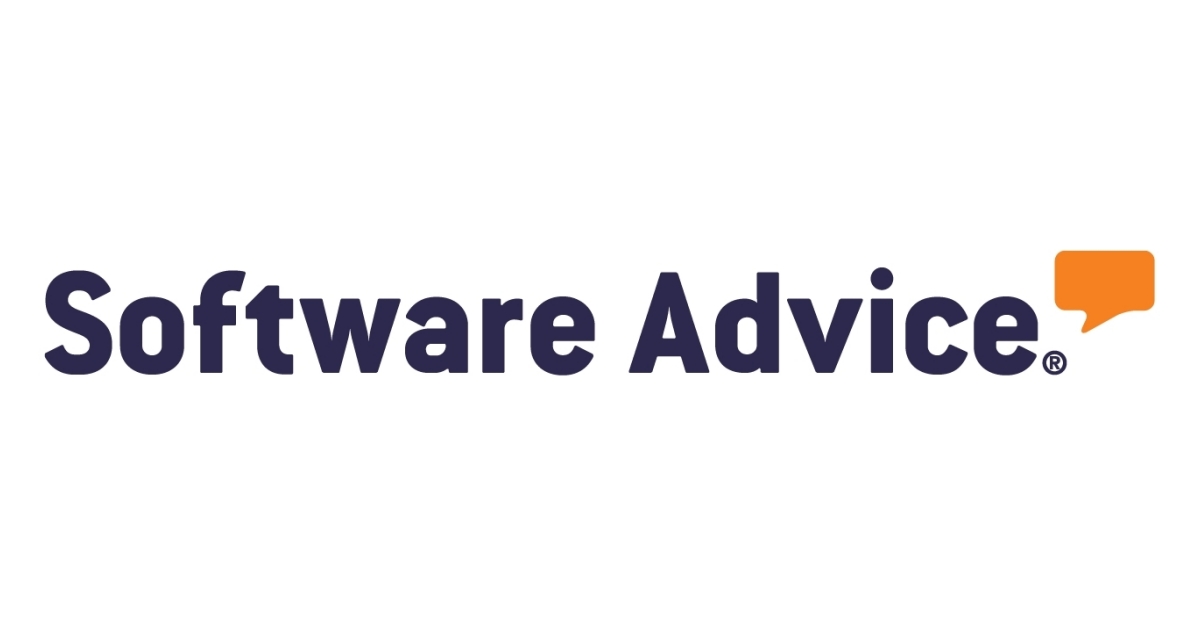 Software Advice is your complete guide to the top software solution options.
With in-depth research and even a quick chat via call or email, users can make the right choice for their needs with a personalized list of recommendations.
From recruiting software to other human resources tools, you can find a whole range of software categories to make the most informed decision.
On that note, did you know Recruit CRM has been recognized as the #1 software for recruitment agencies on Software Advice, making it highly reliable?!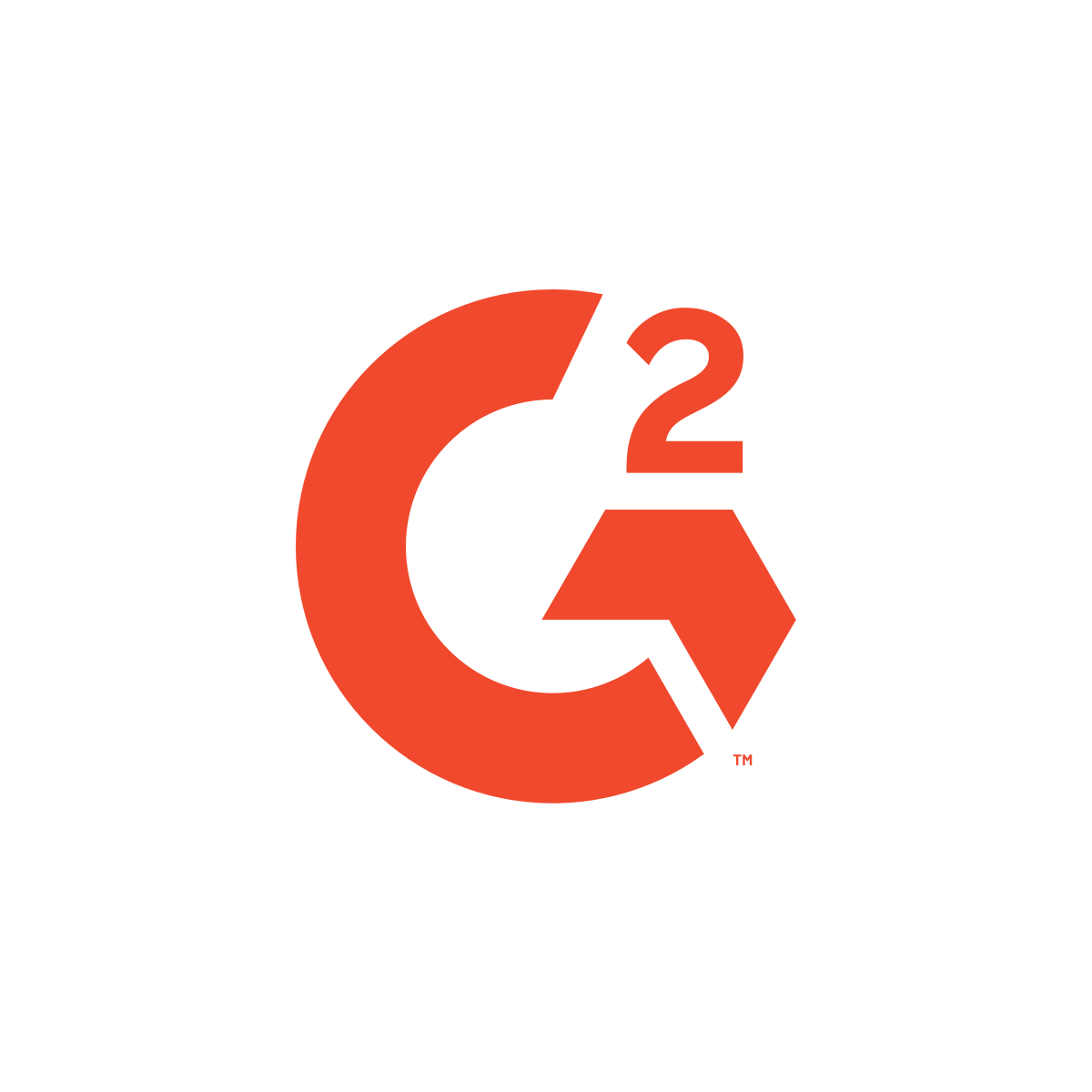 If you're still not sure whether you've made the best decision for your recruitment software of choice, then head to G2—the largest and most trusted software marketplace.
More than 60 million people rely on G2 annually, including employees from Fortune 500 firms and tech companies like Microsoft. With 2100+ software categories, recruitment agencies, recruiters, and hiring teams from all industries can find the perfect software for their business needs.
Check out Recruit CRM on G2 and discover why it is being loved by recruiters worldwide!
Guidelines for choosing the best applicant tracking system from review sites
Researching the best applicant tracking system for your recruitment needs can be a long and overwhelming process that can take weeks or months.
With software review sites like the ones mentioned here, large or small businesses can quickly fast-track this process and make a much more informed decision.
Research shows that software buyers with access to review sites spent an average of five months less time than those who relied on generic internet searches and social media.
But before you hop on to any review site and make a decision, here are a few guidelines to keep in mind:
1. Identify common themes in reviews
As you browse through recruitment software reviews, keep a close eye on common themes in the comments. For example, identifying keywords like ease of use, performance management, user-friendly UI, and integrations can reflect themes in peer reviews.
Recurring themes can include:
Common complaints or praise for key features

Comments about a user-friendly interface

Lack of a particular feature

Comments on the software's impact on recruitment workflow and business

Complaints or praise regarding customer support
If certain themes are highlighted in multiple reviews, your hiring team may experience the same.
2. Pinpoint key features through reviews
Many software users provide in-depth reviews on how they use a recruitment software for their businesses.
So take the time to read reviews from recruiters in a similar industry or client base and take note of the features they call out as essential. This information can help you further refine your recruitment software needs.
You can also get an idea about the ROI you'll get out of a particular ATS feature compared to the pricing plan.
3. Evaluate reviews in terms of relevance
While software review sites may provide equal and unbiased access to many real-time user reviews, they can be overwhelming.
This is why it's essential to base your judgment on relevant reviews through the provided filters. For example, you can filter and sort software solutions and reviews based on the size of their business, opted pricing plan, and more.
With these filters, you can easily shortlist the best ATS software solution as per your recruitment needs.
Best applicant tracking systems for ease of use and customer support
If you want to get the most out of your applicant tracking system, ease of use and customer support are integral!
If your recruiting software is not user-friendly, difficult to use, and lacks a good support team, your investment ends up wasted. 
To play it safe, software review sites are the ideal place to research the ease of use of an ATS. Plus, you'll get real customer testimonials about a provider's support. 
We don't want to blow our own trumpet, so we recommend checking out Recruit CRM on Software Advice so you can see for yourself why customers love us for our customer support and ease of use! We've got a 5-star rating for ease of use and have been recognized as a 2022 Front Runner. 
How to get the best out of your ATS software
We all know there are countless benefits to using applicant tracking software. A top applicant tracking system can do everything from talent management to maintaining communication with hiring managers!
But without a proper understanding of the true potential of your recruitment software, your ATS or CRM software will function more as a liability rather than an asset.
So if you want to make the most of your software solution for the highest ROI, here are three tips to get the most out of your recruitment software:
Social recruiting has earned a prominent place in talent acquisition for all the right reasons.
The best applicant tracking systems can help recruiters take advantage of social recruiting by integrating the software with job boards, career sites, email, and other essential recruiting tools.
This way, hiring teams can automate tasks like job postings, updating job descriptions, sending bulk messages, managing careers pages, and even sourcing candidate profiles.
By making use of these features, recruiters can keep everything centralized under one platform without relying on multiple tools or windows.
2. Talent rediscovery
Many recruiters don't realize this, but their recruitment software is actually a goldmine of top talent waiting to be rediscovered!
When it comes to filling roles for new job openings, recruiters jump at sourcing new candidates, completely overlooking their existing database.
The best part about any applicant tracking system is how candidate information is automatically stored and organized, making it easy for you to come back to.
So the next time you have a role to fill, browse through your existing database and see if there's some talent waiting to be rediscovered!
3. Make use of your CRM software
Most applicant tracking systems today come equipped with a CRM tool. CRM software makes candidate sourcing easier by allowing hiring teams to create talent pools and nurture relationships with clients and candidates.
64% of companies say CRM solutions are very impactful for their business.
An intelligent CRM solution can make candidate and client interactions much more efficient, making it a great boost for your employer brand.
Ultimately, your recruitment software and CRM will work cohesively as a complete talent intelligence hub for your recruitment business!
Why you should sign up for Recruit CRM
From parsing resumes to maintaining client and candidate relationships, Recruit CRM's applicant tracking system provides it all!
Trusted by more than 80 recruitment agencies worldwide, we have ensured that each customer is provided the best services through our powerful software and customer success team.
Don't just take it from us—our ratings on Capterra and G2 say so themselves!
From being the highest-rated software in the recruitment software category on Capterra to being recognized as the #1 software for recruitment agencies on Software Advice, we're proud to serve recruitment agencies worldwide.
Our feature-rich Applicant Tracking System provides all the key features for the smoothest recruitment workflow and hiring process.
Apart from our powerful ATS + CRM software, we have made candidate sourcing a piece of cake through our Chrome extension.
If you're looking for one of the best Applicant Tracking Systems with all the key features specifically tailored to suit your recruitment needs, then Recruit CRM is the perfect choice!
3 things to consider before investing in an applicant tracking system
1. Understand your recruitment needs
Choosing the best recruitment software requires understanding how the system will align with your business needs.
As a hiring team, you need to understand your workflow and what kind of ATS features you rely on the most to streamline the recruitment process.
For example, if your recruitment agency prioritizes sourcing, you'll have to make sure you're investing in applicant tracking software with proper candidate-sourcing features. 
On the other hand, if maintaining candidate and client relationships is a business need for you, an ATS with a candidate relationship management system is a must-have.
2. Responsive customer support
No one wants to splurge on a software only to find it full of bugs with an irresponsive customer support team!
Customer support is often overlooked when recruitment agencies invest in a recruitment software, but a positive support team is what will save you hours in the long run!
Always ensure you invest in an ATS that has customer support readily available at any given time to address any technical issues you may face. Without a stellar customer support team, you'll end up disappointed with your investment.
3. Pricing & onboarding
Different ATS providers offer different pricing models.
The most widely used pricing you'll find is charging by feature or per user through a monthly subscription base. Pricing models can also depend on your usage or the team size.
Apart from suitable pricing, consider the onboarding and migration process. Research how the ATS providers will back up your existing data and what the training and onboarding look like. 
Now that you have a better idea of what you need to consider when investing in an applicant tracking system let's look at the key features recruiters must look out for.
Frequently asked questions (FAQs)
1. What is an applicant tracking system?
Applicant Tracking Systems function as a compliance tool for HR teams and agency recruiters.
There are many features in an Applicant Tracking System that streamline recruitment processes, including resume parsing, bulk emailing, interview scheduling, sourcing, and much more. However, one of the most notable features is its ability to automate time-consuming tasks.
2. How do applicant tracking systems work?
An Applicant Tracking System intelligently collects and stores candidate information, including resumes and applications, in a database for recruitment processes.
Recruitment software imitates the human mind by scanning resumes for keywords, uses AI to source qualified candidates, and tracks applicants throughout the hiring process.
3. Why is an applicant tracking system important?
Applicant Tracking Systems come with several powerful features that provide effective solutions to recruitment and hiring.
More importantly, an ATS eliminates the manual workload of recruiters, which speeds up the entire recruitment process.
Apart from streamlining hiring processes, an ATS helps minimize the possibility of a wrong hiring decision through AI and powerful filtering and search options.
By streamlining communication and more time for building relationships, recruiters can pay full attention to their potential candidates and new hires, allowing them to better analyze and engage with them.
4. Can applicant tracking systems read pd fs?
Most Applicant Tracking Systems easily read Word and PDF formats.
However, it can often misread resumes, including graphics or fonts that are not optimized for an ATS.
Incorrect headings, formatting, and special characters may not be properly read by an Applicant Tracking System.