If you're still stuck in the phase of conventional face-to-face interviews, it's time to move on. 
No one wants to go through lengthy hiring processes and long commutes for job interviews. So why not hop on the remote hiring bandwagon and let candidates present themselves to you virtually? 
In recent months, here's how hiring teams have embraced new hiring practices involving virtual recruitment:
With so many benefits to remote recruitment, we promise you won't look back on your old hiring regime either.
So to help you get started on this journey, here's a complete guide on everything you need to know about acing your remote hiring strategy. 
Why Should You Adopt Remote Hiring?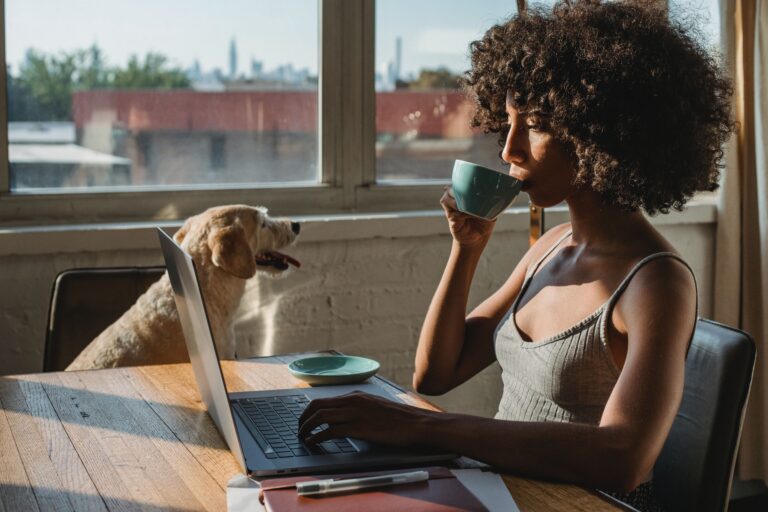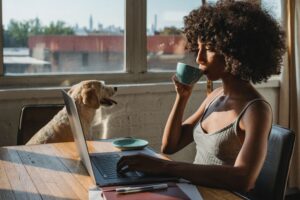 Before you dive into creating the best remote hiring strategy for your organization, let's take a look at WHY you need to go remote.  
1. Reduced Hiring Time & Cost Per Hire
Top talent stays in the job market for an average of 10 days, and if your hiring process takes up to 30-40 days, chances are, you are missing out on high-quality candidates.
But if you're adopting a remote hiring process, you'll significantly reduce the time spent on hiring and cut down on overhead costs.
Remote hiring will help automate most hiring functions, allowing recruiters to save time on administrative tasks. The best part is travel time and costs are also saved with commuting out of the picture.
2. Increased Productivity
Numerous studies prove the improvement in productivity among remote workers.
77% of remote workers say they're more productive when working from home. So imagine the productivity boost your hiring team will experience from shifting to a  remote recruitment process!
When recruiters work more productively, the recruitment process becomes much more effective—delivering better results.
And let's not forget that productive recruiters also lead to a better candidate experience!
3. Expand & Diversify Your Talent Pool
With remote hiring, recruiters are no longer restricted to the talent of a specific geographical area.
It significantly expands the talent pool by allowing recruiters to tap into groups of job seekers from places they would not even consider.
With job boards like LinkedIn, candidate sourcing becomes a no-brainer for remote recruiters!
You'll also find a broader net for attracting top talent, opening the door to a far more diverse talent pipeline and workforce.
4. Better Employee Retention
A whopping 95% of employers believe that working remotely positively impacts retention.
With more flexible options and increased productivity, employers can keep employees on board for longer—making it easier to attract top talent.
Better employee retention also means a reduced talent turnover rate!
5. Improved Candidate Experience
A remote hiring process not only benefits recruiters and hiring managers, but it's also something your candidates will appreciate you for!
With so much time saved from hiring remotely, recruiters can prioritize candidate experience and connect more meaningfully with them. 
At times, the process might make recruitment seem impersonal and "out of touch." But with a robust recruitment technology stack and a reliable recruitment software, you'll always be connected with your candidates and clients!
Another aspect to consider is that remote hiring makes many shy candidates feel much more welcome. A candidate who believes they cannot represent themselves adequately in a physical job interview might perform much better remotely, allowing you to open the doors to a new group of talent. 
Best Practices & Tips for Effective Remote Hiring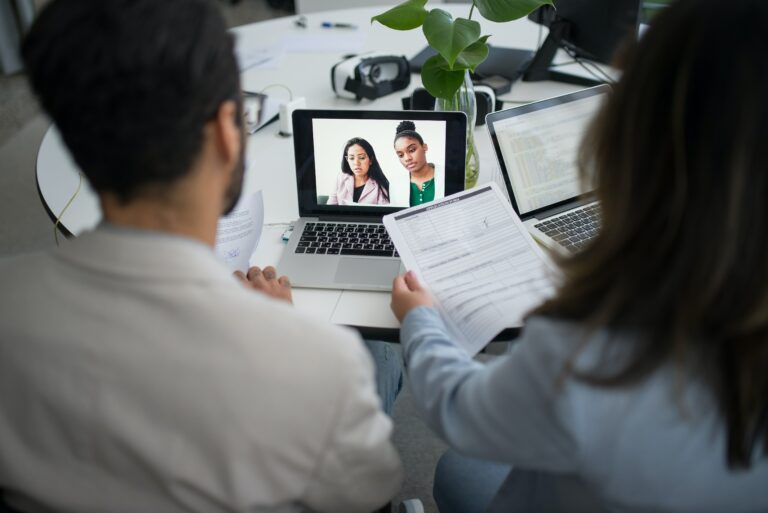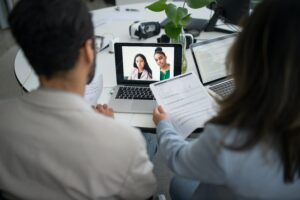 Do you want to create a roadmap for the most practical and effective remote hiring process? We've got you! 
From sourcing the right candidates to conducting the perfect video interviews, we've listed a step-by-step process to make remote hiring a breeze for you. 
1. Define Your Remote Hiring Process
a. Create a Step-by-Step Game Plan
Working in a remote environment can often feel cluttered and undisciplined.
To combat the feeling of disorganization, make sure you have an in-depth recruitment plan and goals.
With a structured plan, remote hiring becomes more manageable and keeps hiring teams more prepared.
Create a robust set of recruiting goals for a well-functioning recruitment plan, including your recruitment strategy, assembling your hiring team, and what recruitment tools you will use.
Apart from a clear roadmap, it's crucial to establish a solid foundation that your hiring team can rely on to stay connected. 
Ensure you maintain your communication processes through a common channel like Google Hangouts, Slack, Skype, or Zoom. Finally, coordinating weekly meetings is a great way to stay in the loop and track activities.
b. Collaborate!
Collaborative hiring efforts reduce the burden by bifurcating tasks within the hiring team. You'll also notice an improved work culture through higher employee retention and reduced staff turnover, leading to a strong employer brand.
To make collaborative hiring easier, invest in a centralized cloud-based hiring software to easily monitor and track all hiring activities.
Applicant tracking systems are a great way to provide complete visibility to the entire team and manage recruiters without relying on long meetings or constant email exchanges.
c. Take Advantage of Technology
Technology is a massive part of what drives remote hiring. Recruiters and hiring teams must build a robust recruitment tech stack with an applicant tracking system or a recruitment CRM to accelerate hiring. 
A staffing agency software is crucial for remote recruiting as it helps manage all tasks and data under a single platform that the rest of the team can access.
Other than an intelligent recruitment software, incorporate pre-screening tools, chatbots, online evaluation tests, and questionnaires to identify ideal candidates from a pool of applicants effectively.
The remote hiring process relies on robust technology solutions that can automate your workflow. 
So make sure you take the time to shortlist high-quality tools (such as ones that help you send text messages from your computer) that will deliver quality results.
2. Your Candidate Sourcing Game Needs to Be on Point
a. Identify Traits of a Strong Remote Worker
By now, you've clearly understood that hiring remotely is far more different than conventional hiring practices.
The same applies to the skills and traits of a remote employee. As remote work continues to expand globally, the demand for remote working traits is rising too.
So what should you look out for in a potential remote employee?
To begin with, look out for self-motivated individuals who can work independently and are highly resilient. The ideal remote worker should also be an excellent communicator, as remote work will require extra communication and collaboration.
To make this easier, create a personality questionnaire or an online psychometric test to pinpoint the personality traits you are looking for.
b. Perfect Your Job Description
In a remote hiring setting, a well-crafted job description is the key to attracting interested job seekers. On average, job descriptions that mention the nature of the remote work environment receive a much higher number of applicants.
Ensure your job descriptions showcase your company culture and values, and remember to mention any perks. In-office perks like free meals are irrelevant for remote workers, so pay attention to what remote workers want, such as flexibility.
Ultimately, you must optimize your job description to attract the ideal remote employee. But, most importantly, be realistic and avoid setting unrealistic expectations.
Always remember–a job description is advertising your workplace. So give a reason for job seekers to apply to your organization.
c. Invest in a Social Recruiting Strategy
With most of today's job seekers actively engaged on multiple social media platforms, social recruiting is your best bet for sourcing remotely!
79% of job seekers use social media to conduct their job search, so just think of all the talent you're missing out on without a social recruiting strategy! 
Also, if millennials and Gen Z candidates are your target audience, you'll have better luck finding them on social media platforms. 
Remember that one of the first things job seekers do when coming across an organization is run a social media search. So if your organization isn't active on social media—it's time to change that!
3. Conduct Better Remote Interviews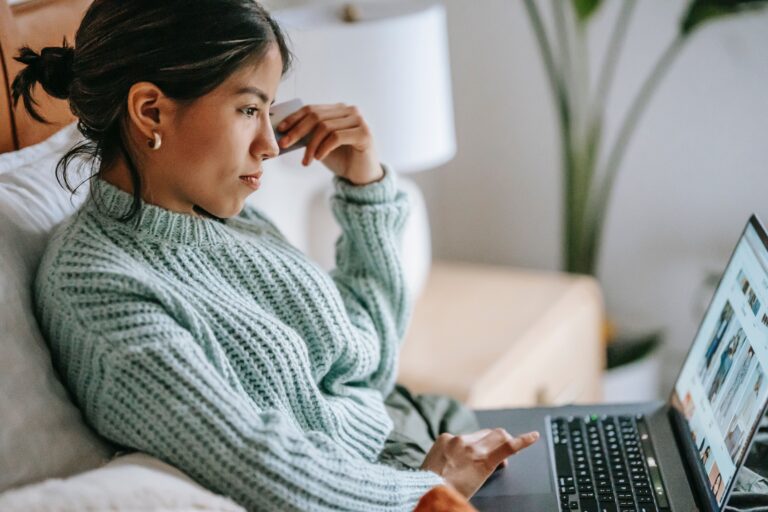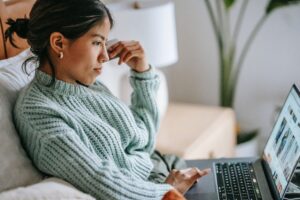 a. Use Skills Assessment Tools
We know what you're thinking. How can you effectively assess candidates in a virtual hiring setting? 
Today, technology has a solution for everything! Recruiters can easily find online skills assessment tools and psychometric tests for candidate evaluation.
Online skills assessment tools can significantly raise the probability of hiring top talent as they provide a more objective judgment than conventional interviews.
Recruiters can quickly identify candidates' hard and soft skills through these tests. With pre-set questionnaires and automated evaluations, online assessment tools help reduce time and any form of hiring bias.
b. Assign Small Projects to Assess Candidates
Assessing a candidate's skills for a remote job can be a difficult task. To make this easier, create a time-constrained task or project relevant to the applicant's job title.
Be mindful of the project, as it should not be too time-consuming or difficult. The project's primary purpose is to get insight into a candidate's approach and skills.
Remember that these tasks should only be for the best candidates who have made the final round of screening and any other form of testing.
Finally, use this short task as a topic of discussion for the final interview round. This is a great way to understand a candidate's attitude and see if their approach resembles your organization's values and standards.
c. Keep Your Candidates Informed
Maintaining clear and consistent communication should be your top priority when hiring remotely.
With 58% of job seekers considering clear and regular communication a top priority, recruiters can't afford to ghost their candidates. 
Candidates often complain about a lack of consistent communication or a lack of information provided by recruiters. 
Fortunately, in the era of recruitment automation, maintaining candidate communication is as easy as pie!
Recruiters can use their applicant tracking systems to share automated reminders and updates regarding the candidates' status and any next steps. Not to mention, keeping candidates informed is a great way to prevent no-shows. Also, remember to follow up on candidates after each stage.
Always remember consistent communication is vital to a stellar candidate experience and employer branding.
d. Be Well Prepared
In a remote working environment, you are bound to encounter several issues. 
Stay prepared by maintaining a checklist of pending tasks, and interview questions and keeping tabs on candidates. You can also set a meeting agenda for the interview in advance.
As technology replaces in-person job interviews, you will likely face technical issues throughout the interviewing process. Just make sure you don't let these issues get in the way of your judgment.
Also, create a backup plan for such situations.
Ensure you have—
A backup interviewing platform if one is not functioning correctly

A well-functioning audio and mic set-up

A stable internet connection
Don't forget to keep your candidates informed about solutions to technical issues. Most importantly, be mindful of your candidate by providing an extra few minutes before interviews in case of connectivity problems.
4. Ensure an Easy & Seamless Remote Hiring Process 
No candidate wants to go through a complicated and lengthy process. If you want ZERO candidates dropping out of your hiring process, you must ensure each hiring stage is as seamless as possible for job seekers. 
For example, when job seekers apply for an open role, is your website page easily accessible through mobile and desktop? Do you applicants have to answer lengthy and complicated questions? Are they able to submit their resumes easily? 
Put yourself in a candidate's shoes and ensure there are no complications in each aspect of your process. In a remote hiring setting, remember to consider the different time zones of the job seekers. 
As remote work gains momentum in the recruitment and staffing industry, the need for recruiters who excel at remote interviewing will also grow.
So expect the best possible outcome by creating a positive and productive remote experience for candidates, and your hiring results will speak for themselves!
FAQs (Frequently Asked Questions)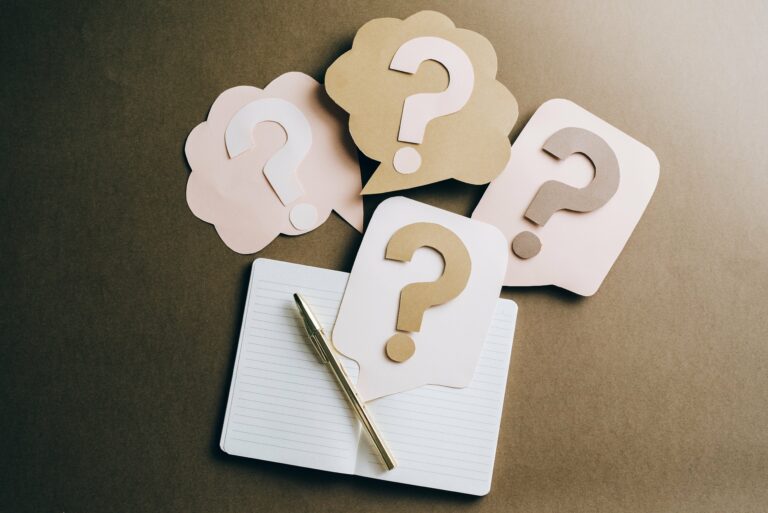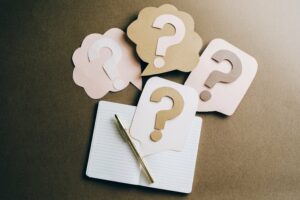 1. How to Hire Remote Employees?
When hiring remotely, recruiters must be clear with their expectations and requirements for the role they are hiring for. 
Without face-to-face interaction, miscommunication can become a common barrier between recruiters, candidates, and clients. To avoid any hurdles in your remote hiring process, make sure you prioritize these aspects:
1. Perfecting Your Job Description: A job description is the gateway to what attracts a job seeker to an open role. If you're hiring for a remote position, make sure it is clearly mentioned, along with the expected working hours, WFH guidelines, and the expected traits of a remote worker. Avoid using the same job description for your remote positions, as you'll receive a much lower number of applicants. 
2. Build the Right Recruitment Tech Stack: Remote hiring is incomplete without the right tech stack. With a virtual hiring process, your entire workflow will depend on your hiring tools and technology. Invest in the right recruitment software, assessment tools, interviewing platforms, and a stable communication platform. 
3. Understand Ideal Remote Working Traits: Working remotely requires different traits than traditional roles. Do some research on what skills and traits are expected from remote workers so they can carry out the responsibilities of their role. Any remote employee must be technologically savvy, independent, and a quick learner. Mention these traits in your job description. 
2. What is Remote Hiring?
Remote hiring is the process of recruiting employees online or virtually without any physical interaction. 
The entire recruitment process, from candidate sourcing to screening and the final onboarding of new hires, is done online or remotely. 
The key difference between traditional and virtual hiring is that the new employee will work remotely outside the office. 
3. Why Hire Remote Workers?
With the demand for remote work increasing, many studies prove the benefits of a remote workforce. 
Hiring remote employees is a great way to provide flexibility and accountability for workers, which can help improve work-life balance, productivity, and motivation. One of the most significant benefits of hiring remote workers is the reduced costs and time saved. 
Recruiters also get access to a wider pool of talent, and employers get to see higher employee retention and satisfaction. With so many benefits to remote hiring, many organizations worldwide are shifting to a completely remote recruitment process. 
4. What Makes a Good Remote Recruiter?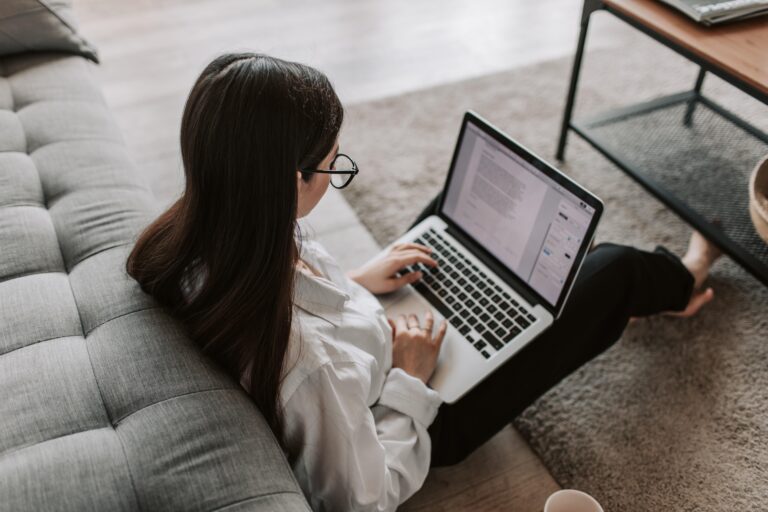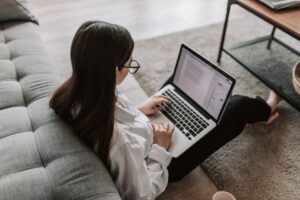 A successful remote hiring strategy relies on certain skills recruiters should have.
Video interviewing is a core skill all remote recruiters must have. In the absence of face-to-face interviews, a recruiter needs to be well-prepared and comfortable enough with video interview platforms like Zoom.
Recruiters in remote teams also need to prioritize collaborative hiring for a smooth hiring process. Being as communicative as possible is vital for any remote company or team.
Providing a positive candidate experience might not be the easiest thing to achieve in a remote hiring setting. But when there's a lack of physical interaction, the candidate experience becomes even more essential!
In short, a successful remote recruiter must ensure they are well versed with their recruitment technology stack and virtual interviews. Talent acquisition teams must proactively follow collaborative hiring best practices, and the candidate experience should always be a top priority. 
5. How Do You Know a Candidate is the Right Fit for a Remote Position?
Remote candidates require different skills and traits than your average on-site employee.
Not only does the candidate need to be a good fit for the role, but they also require the skills needed to thrive in a remote work environment.
When sourcing the ideal remote candidate, make sure you're able to identify these vital remote working traits:
Self-motivated and independent

Strong communication skills

Honesty and integrity

Result and quality oriented

Technologically savvy
Always look out for candidates requiring little supervision and not relying on traditional teams or office environments.
6. What Are Some of the Challenges of Recruiting Remote Workers?
Remote hiring is still a concept that many organizations and recruiters are getting accustomed to, and with remote work opportunities exploding, companies are facing some unique challenges while hiring remotely.
The most common remote hiring challenges include:
A high volume of applicants

Time zone differences for the interview process

Difficulty with skill setting and assessments

Onboarding new hires

Technical difficulties
Despite these unique challenges, the best solution for these common problems is a robust recruitment tech stack with a high-quality applicant tracking system and CRM.
The best applicant tracking systems can help you streamline and manage the high volume of applicants, set candidate skill requirements, and automatically schedule interviews irrespective of time zone differences.