The key to scaling a small business? Investing in hiring. And the best way to do that is by putting money into a solid applicant tracking system. 
ATS' are ultra-handy for recruiting teams to streamline and automate the hiring process end-to-end. From job posting to candidate screening, you can do it all with this tool. 
So if you're looking for a solid recruitment solution for your firm, we've got a carefully curated list of some of the best applicant tracking systems for small businesses out there. Read on!
What is an applicant tracking system (ATS)?
An applicant tracking system is a recruitment software that automates and streamlines various aspects of the recruiting process. 
It offers an abundance of features to help recruiters with each stage of recruitment, like job posting, applicant screening, resume filtering, interview scheduling, emailing, candidate assessments, etc.
An ATS molded according to a company's processes, needs, and culture is an absolute game-changer. It can add structure to a haphazard hiring process and help recruitment teams accelerate their manual work.
Small businesses often have minimal budgets, and their focus lies on what their clients and candidates need immediately. That's where an ATS emerges as one of the top tools for businesses alongside a CRM.
Top 12 applicant tracking systems for small businesses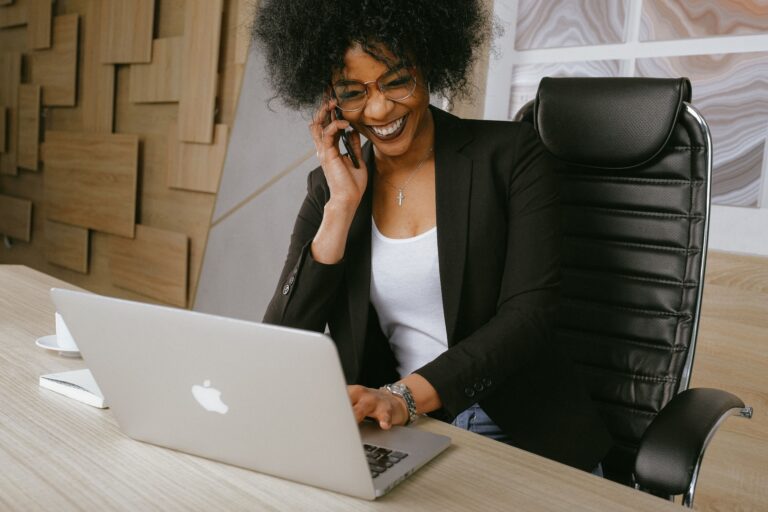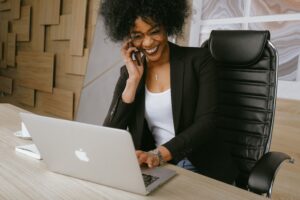 1. Recruit CRM – If you want to grow rapidly & bring in more revenue 
Recruit CRM is an end-to-end cloud-based ATS + CRM system designed to assist recruitment and executive search businesses in meeting their hiring needs.
With features like a powerful AI resume parsing engine, interactive Kanban boards, detailed analytics and reporting dashboards, 5000+ integrations through Zapier, a handy Chrome extension, and more, Recruit CRM has satisfied customers in 100+ countries across the globe.
Why invest?
Submit candidate profiles to hiring managers in just two clicks.

Recruit CRM's customer support team solves user queries in under 2 minutes.

Call candidates and clients directly from Recruit CRM.

Its Sourcing Chrome Extension can scrape candidates' profiles from anywhere on the internet and store them in its database.

Recruit CRM's simple and user-friendly UI is easy on the eyes and helps with smooth navigation.
If you want to try out our ATS + CRM system, feel free to book a quick demo with our awesome product specialists. We'll show you how we can help accelerate your hiring process and bring in more revenue for your company.
2. Breezy HR – If collaborative hiring is your main goal
Designed to reap the benefits of collaborative recruiting for teams different sizes, Breezy HR simplifies the hiring process by eliminating time-consuming tasks and automating each stage, from identifying top talent to sending out offer letters. 
Why invest?
Breezy HR offers a collection of 800+ free recruiting templates and resources.

Its intuitive mobile app gives users access to everything they need to make prompt hiring decisions.

It provides a vast integration library to accelerate your hiring process.
3. Freshteam – If you want to add a "human touch" to your recruitment process 
Freshteam is an easy-to-use, intuitive, and affordable recruiting software for small and medium-sized businesses.
This tool is primarily used to source quality candidates, schedule interviews, hire and onboard new hires, and, most importantly, add a "human touch" to each hiring stage.
Why invest?
Source active and passive candidates from multiple channels, career sites, social media platforms, and chrome plug-ins.

Build a repository of potential candidates to tap into later whenever needed.

Collaborate with hiring teams and managers using a virtual checklist to simplify data sharing and decision-making.
4. Jazz HR – If you're looking for an intuitive tool
Jazz HR is a powerful and intuitive recruiting software designed to help growing businesses build a scalable hiring process with the ability to source qualified talent faster.
It aims to replace all manual HR processes like emailing and spreadsheets with an easy and affordable hiring solution.
Why invest?
Jazz HR offers a one-click posting solution for free and premium job boards.

It provides built-in customizable mobile-friendly career sites.

It simplifies pre-screening questions with its auto-reject feature.
5. Greenhouse – If diversity, equity, and inclusion is your main concern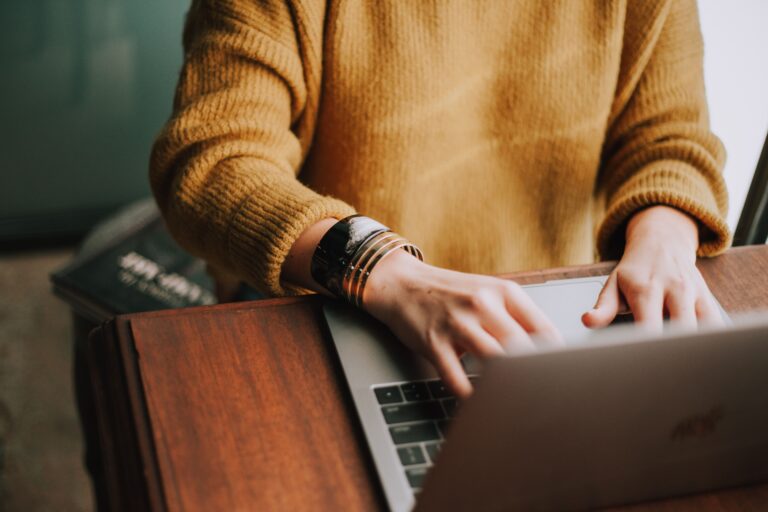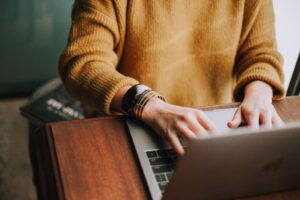 Greenhouse aims to help small businesses be great at hiring by giving them the right technology, resources, and support.
With its powerful hiring approach, fully integrated suite of software and services, and vast integration options, Greenhouse has helped thousands of companies optimize all aspects of their hiring and onboarding.
Why invest?
Helps set up a fair and equitable hiring process.

Provides detailed reports and analytics to continuously improve your hiring efforts.

Greenhouse helps its users access and optimize job posts across several job boards.
6. Pinpoint – If you want something adaptable
Pinpoint's ATS + CRM is customizable and adaptable, making it a great fit for businesses of all sizes, including small businesses with limited resources. It is designed to help in-house HR departments and recruitment agencies efficiently attract, hire, and onboard top talent.
Why invest?
It helps recruiters attract more candidates in less time.

Pinpoint automates most of your hiring tasks allowing you to spend less on administrative work.

It will also help reduce your agency's cost-per-hire by a mile.
7. Bamboo HR – If you want added HR functionalities 
BambooHR helps small and medium-sized businesses manage their HR operations efficiently. It provides recruitment teams with a centralized platform to store and manage employee information, including personal details, time-off requests, performance evaluations, and more.
The software is known for its user-friendly UI, robust reporting capabilities, and integrations with other recruitment-related tools.
BambooHR also offers a suite of HR tools, such as onboarding and database management, to help businesses streamline their HR processes and provide a better employee experience.
Why invest?
BambooHR's ATS is easy to adopt and use.

It provides features like an employee self-service portal, custom access levels, employee satisfaction reporting, and an open API.
8. Recruitee – If efficiency is what you're aiming for
With Recruitee, businesses can manage job postings, applicant tracking, resume management, interview scheduling, and more in one centralized platform.
Its interface is user-friendly and offers customizable hiring processes and integrations with other recruitment tools and job boards.
Recruitee is designed for companies of all sizes but is particularly great for small-sized firms and is known for its ability to help companies efficiently manage their recruitment process.
Why invest?
It offers a 99% uptime guarantee and a free trial.

It provides a chrome extension for easy candidate sourcing.

Its praise-worthy features include video chat, free workflow templates, a knockout question kit, and integration with quite a few free and paid job boards.
9. GoHire – If you want to do data-driven recruitment
GoHire is a cloud-based recruitment platform that offers features such as job postings, applicant tracking, resume management, interview scheduling, and more.
It provides robust reporting and analytics capabilities to help businesses make informed decisions about their hiring process.
Why invest?
GoHire offers a one-click job posting solution to 15+ job boards.

It provides numerous inclusive

job description templates

.

It can track 1000+ candidates seamlessly.
10. Recooty – If streamling email communication is crucial for you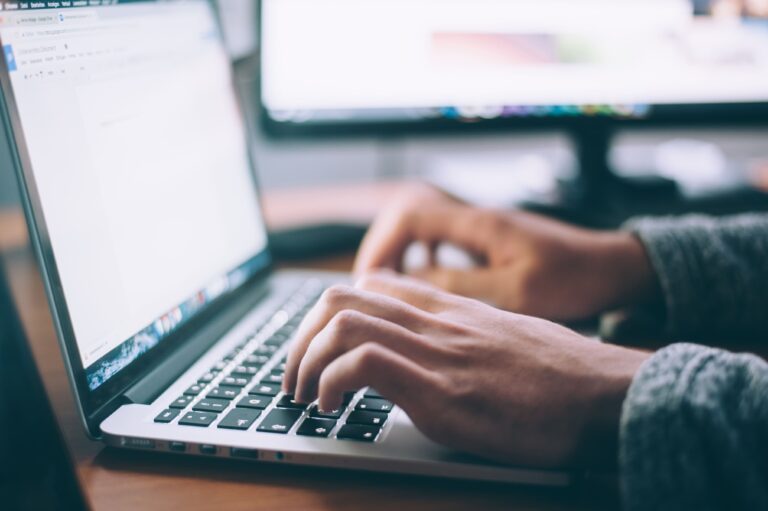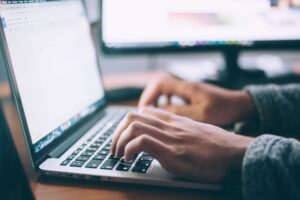 Recooty is a cloud-based applicant tracking system that gives its users full access to 250+ job boards, an intuitive dashboard, and advanced search filters to make hiring seamless.
It is perfect for growing startups and well-established enterprises alike.
Why invest?
It provides branded and customizable career sites.

It streamlines email campaigns and helps coordinate

interviews

.

Recooty allows users to import candidate information from different sources to their talent pool.
11. Zoho Recruit – If you're into hassle-free tools
Zoho Recruit is a cloud-based recruitment management software designed to help small and large-sized businesses streamline and automate their hiring process.
It offers features such as candidate tracking, job postings, resume management, interview scheduling, and more. It is known for its user-friendly interface, affordability, and customization options.
Why invest?
Makes candidate assessment hassle-free with its easy grading and ranking feature.

Its semantic search option helps reduce time-to-hire by matching key criteria in your

job description

to candidate profiles.

Zoho Recruit's smart search feature helps you search and find records instantly.
12. Manatal – If you want access to a reporting suite
Built with cutting-edge technology, Mantal has expertise in centralizing multiple recruiting channels into one intuitive platform.
With its large social media integration library and AI features, Manatal aims to improve collaboration and provide access to a full reporting suite to its users.
Why invest?
Manatal helps visualize candidates, clients, job roles, etc., in a view its users prefer.

Its drag-and-drop interface helps recruiters move candidates across the pipeline.

Its "Search as you type" feature instantly showcases relevant and contextual results.
7 benefits of investing in an applicant tracking system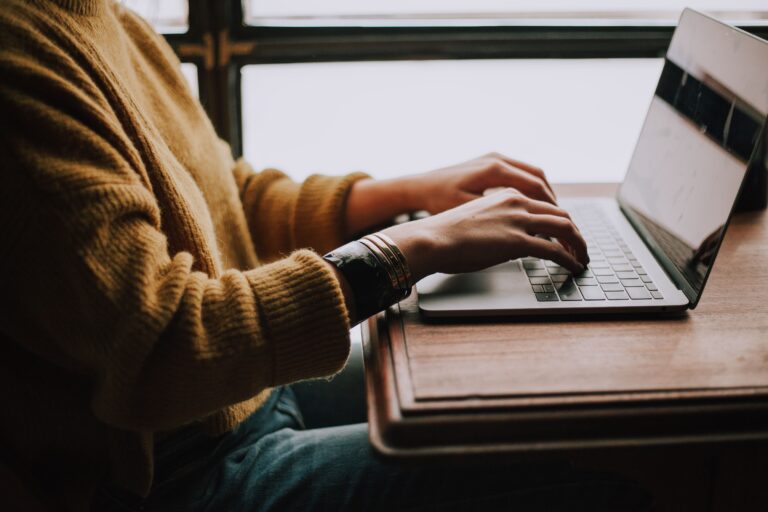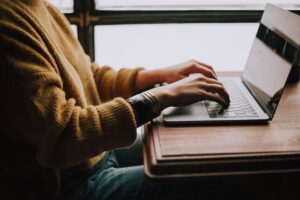 1. Streamlines overall recruiting process
Growing businesses often have to hire for multiple roles simultaneously, which may get chaotic without a proper recruiting tool.
A good ATS enables recruiters to streamline their entire hiring process from start to finish, so they don't have to spend their time juggling non-value-added work.
2. Helps with job posting across multiple channels
Job advertisements take up a considerable part of the hiring budget in the form of paid subscriptions to job boards like LinkedIn, Monster, etc.
An applicant tracking system allows recruiters to post jobs across multiple platforms with the click of a button and track applications within one platform, drastically reducing the cost of hiring.
3. Automates mundane tasks
With a good ATS, recruiters can prioritize tasks that truly demand their attention rather than dealing with a pile of time-consuming administrative chores.
It automatically screens applications based on specific criteria you enter into it, like assessment grades, skills, qualifications, etc., and schedules interviews with qualified candidates, ensuring that each hiring stage is executed without delays.
4. Builds your recruitment brand
Transparency + Communication = Good Candidate Experience
Whether you end up hiring or rejecting a candidate, it's crucial to ensure they had a good recruitment experience.
An ATS ensures that every applicant is part of a constant communication loop and no one is left in the dark, eventually contributing to a positive impression of your recruitment brand.
5. Manages talent database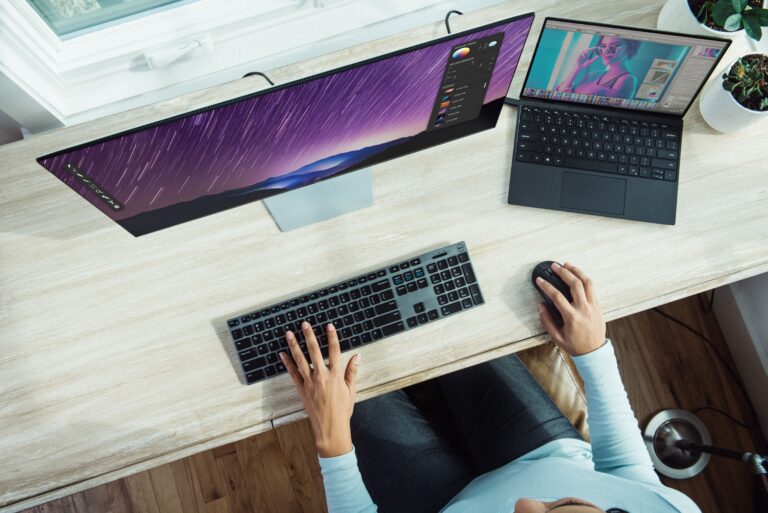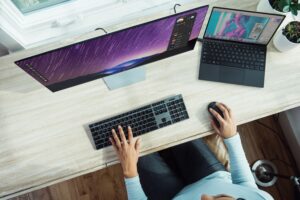 Depending on job boards for finding good talent is great, but one of the best sources for finding "loyal candidates" is your own talent pool.
While sourcing candidates, recruiters always come across talent that's not an ideal fit for the current open position but may come in handy for future roles. Such candidates become a part of your talent pool.
A good ATS helps nurture such candidates, as taking a dip into your existing talent pool is the most "cost-effective" way to fill immediate skill gaps and maximize the ROI of your hiring efforts.
6. Centralizes candidate management & document tracking
An applicant tracking system helps recruiters save time in gathering and managing candidate information.
It stores all the data related to candidates, like contact details, the number of times they have applied, skills, etc., in a single place, so you don't have to juggle multiple screens.
Having all onboarding documentation and legal and company policy documents in a centralized platform can save you time and unnecessary paperwork and eliminate major security issues.
7. Provides key recruiting insights
One of the top benefits of investing in an ATS is that it provides you with detailed "real-time" analytics and dashboards.
Metrics like average time spent on hiring, number of candidate screenings per week, employee resignation patterns, etc., can help you make the right hiring decisions at the right time.
Top 20 features your applicant tracking system must have
1. A solid resume parsing engine
It automatically extracts candidate information from submitted resumes and cover letters, reducing manual data entry and increasing accuracy.
2. Job posting capabilities
A good ATS allows recruiters to post and track job openings through a single platform, along with detailed insights into the performance of each ad.
3. Applicant tracking
It makes tracking applicants and their status throughout the hiring process hassle-free, including resumes received, interviews scheduled, offers made, etc.
4. Communication facilities
An ATS facilitates communication between recruiters, hiring managers, and candidates through features like email templates and bulk messaging.
5. Advanced search & filtering options
Most modern-day applicant tracking systems can search and filter through resumes and candidate profiles to quickly identify the best candidates for each job.
6. Reporting & analytics dashboards
It generates reports and metrics to help recruiters identify any loopholes in their hiring process and make data-driven decisions.
7. Collaboration tools
Most ATS solutions offer tools to facilitate collaboration between recruiters and hiring managers, such as shared notes, task assignments, and so on.
8. Integrations
A good ATS simplifies integration with other tools, such as HRIS, payroll, and background check systems, to streamline hiring processes.
9. Onboarding facilities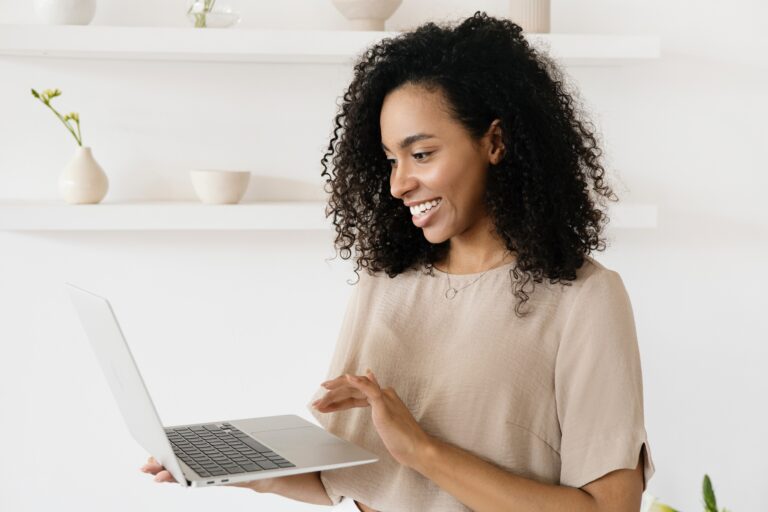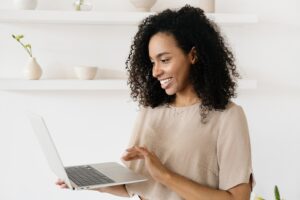 It helps manage job offers and related paperwork, such as offer letters and agreements, for the smooth onboarding of new hires.
10. Compliance
An applicant tracking system must ensure compliance with relevant employment laws and regulations, such as equal opportunity and data protection laws.
11. Customizable workflow
It helps recruiters create a unique hiring process that suits their company's specific needs, with the ability to customize stages, status, and notifications.
12. Multi-language support
The ability to support multiple languages, making it easier for staffing firms to attract and hire candidates from a diverse range of countries and regions, is a handy feature to have in your ATS.
13. Mobile-friendly
A mobile-friendly interface allows recruiters and hiring managers to access the platform from anywhere, anytime.
14. VIdeo interviewing tools
Most hiring platforms can conduct video interviews, making it easier to screen candidates and assess their communication skills.
15. Automated reference checking
A good ATS provides automated reference checking to save time and ensure that candidates are thoroughly screened before they're hired.
16. Employee referral management
An ATS with an integrated referral management system encourages employees to refer friends and colleagues, increasing the pool of potential candidates.
17. Candidate surveys
Most hiring software can automatically conduct candidate surveys to gather feedback and insights on recruitment.
18. Integration with social media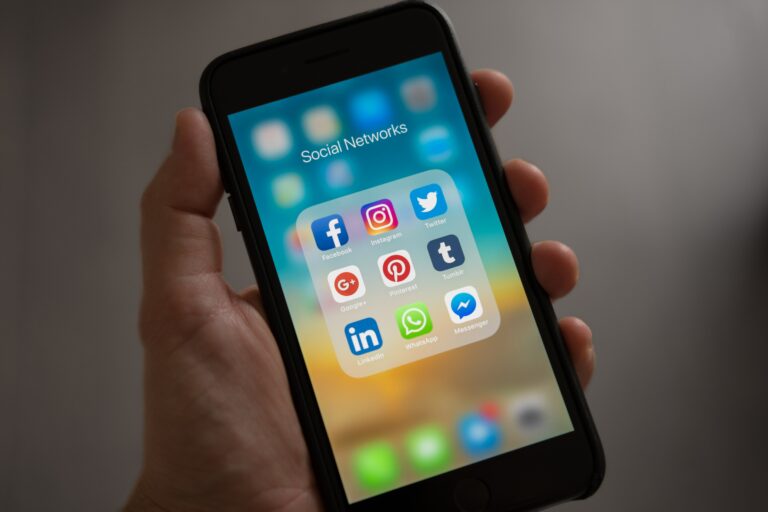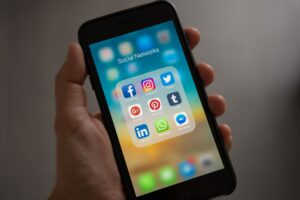 A good ATS must be able to source candidates from social media platforms like LinkedIn and Twitter to increase your job advertisement reach.
19. Extensive candidate portals
A must-have feature for an ATS is a candidate portal that enables applicants to check their status, view job descriptions, and receive updates throughout the recruitment process.
20. Diversity & inclusion tools
An applicant tracking system that integrates with AI tools to help agencies build a diverse and inclusive workplace, such as diversity reporting and bias detection, is a big Yes.
8 signs your small business needs an applicant tracking system
Here are some major signs that indicate your small business needs to invest in an ATS solution right away:
1. Your recruitment process takes too long
If your recruitment process is taking longer than expected and is consuming a lot of manual time and effort, an ATS can automate many of your repetitive tasks, making the process faster and more efficient.
2. You receive resumes in high volume
If you are receiving a large number of resumes and struggling to keep up with the influx, an ATS can help you manage and track this volume.
3. You face difficulties in tracking & organizing applicants
If you're struggling to keep track of all the applicants and their status in the recruitment process, an ATS can help you keep everything organized and up to date.
4. There is little to no collaboration between hiring teams
Any difficulties in collaboration between the hiring teams and recruiters can be tackled with an ATS that can provide tools to make this easier, such as shared notes and task assignments.
5. You have concerns related to compliance & security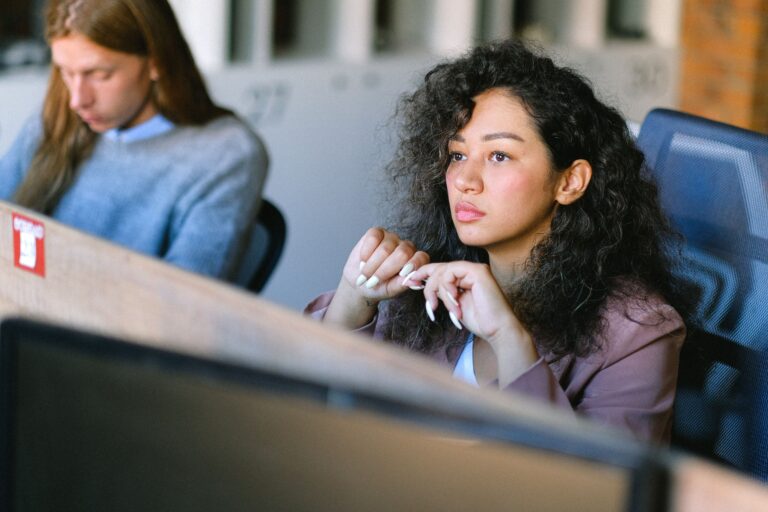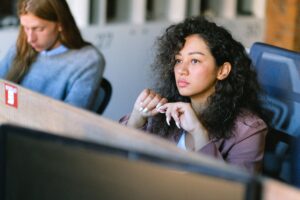 If you are concerned about ensuring compliance with relevant employment laws and regulations, an ATS can help you track and meet these requirements.
6. You are spending too much on hiring
If your recruitment process costs too much and you're looking for ways to reduce this, an ATS can help you streamline the recruitment process and find the best candidates faster.
7. You depend on intuitions for decision-making
If you want to make informed decisions about your recruitment process and candidates, an ATS can provide reports and analytics to help you make data-driven judgments.
8. You are struggling to interact with candidates
Struggling to communicate effectively with candidates? An ATS can provide tools such as email templates and bulk messaging to make this process smoother.
Ultimately, whichever applicant tracking system you invest in, you will see a boost in your team's overall performance and revenue and enjoy the perks of having a centralized system in place. 
Frequently asked questions (FAQs)
1. Who uses an applicant tracking system?
Though it is specifically popular among HR professionals and staffing agencies, an ATS can be used by anyone who wants to attract, source, and hire candidates for their business and streamline and simplify their recruitment process.
2. How do I choose the best applicant tracking system for my small business?
To choose an ideal ATS for your small business, look into your company's goals and challenges, the features you need in a recruiting software to mitigate those challenges, your budget, customer support, etc. For more tips and tricks, make sure you scan through this blog.
3. Is an ATS worth it for small businesses?
An ATS can be an excellent investment for your small business since it can accelerate your hiring activities and reduce cost and time-to-hire.
By using this tool to its maximum potential, small firms can ensure that they hire only the right candidate within the budget and deadline without compromising on quality.