Are you finding it difficult to attract talented job seekers for your clients in a shorter time frame and want to do away with the intensive manual tasks?
Well, this is an indication for you to start using ATS systems to recruit smarter and faster. 
To help you make the final investment call on a robust ATS, here's a definite guide that'll make you understand how the software can turbocharge your agency to achieve your recruitment goals.
What is an ATS? 
Applicant Tracking System is a type of recruiting software that helps recruiters keep track of candidates and clients in a systematic manner to make the hiring process easier and more efficient. 
5 Reasons Why Recruiters Can't Do Without an ATS System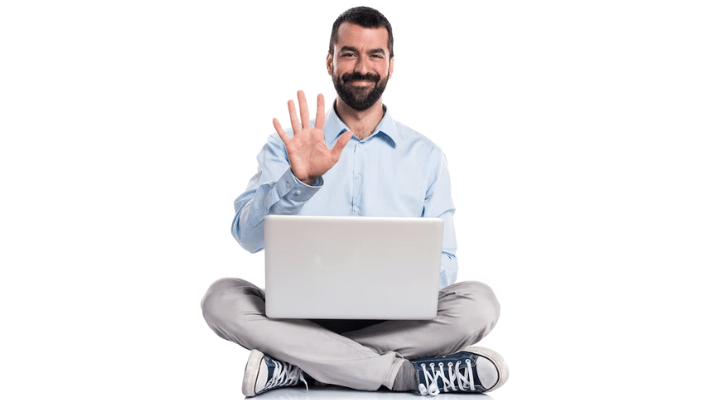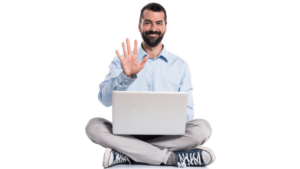 Now that 75% of recruiters claim their dependency on an ATS for streamlining their hiring process, it can be a hard call to proceed without it in everyday life. 
Can you imagine going back to using endless spreadsheets, manually sending emails and tracking applications? It already sounds like a nightmare to us.  
But if you are still not leveraging the right tech stack, here are five reasons to give applicant tracking software a try right now:
1. Cut Down Hiring Costs
As your recruitment firm grows, the hiring demands escalate, making it challenging to tackle everything within your budget. 
Thankfully, a recruitment software can serve as a key catalyst in such a case. 
From producing a tangible increase in the percentage of job applications to following up with candidates, the system can automate most administrative tasks, reducing your recruiting costs.
In short, you can easily cut down unnecessary expenses without compromising the quality of hires. 
2. Increase Hiring Speed
Recruitment technology ensures that you recruit the right applicants swiftly and effectively. 
Integrating ATS with tools like resume parsers, video interviewing and scheduling software, candidate relationship management system, etc., speeds up the recruiting process and boosts overall productivity. 
It also helps talents move through the hiring funnel quickly by automating responses, job approvals, assessments, etc., enhancing their experience. 
3. Centralize Reporting and Analytics
Imagine manually chasing down data and information from your on-site team members to analyze the hiring progress or address a loophole. 
It's a headache, isn't it?
Recruitment automation can save you from sweating off such things!
Leveraging an HR software ensures that the candidate's information is stored within a single database and provides instant access to all recruitment metrics from anywhere to anyone who needs it. 
It gives real-time visibility for recruiters to pinpoint bottlenecks in the process and take corrective measures. 
4. Streamline the Hiring and Onboarding Process
There is undoubtedly a tough competition in the job market to attract the top talent.
But thankfully, #RecTech has made it easy to source, hire and engage with candidates. (both in-office and remote)
Apart from organizing the hiring process and enhancing candidate experience, ATS helps communicate the company's culture, policies, and key responsibilities to new hires and takes care of all documentation required along their onboarding journey. 
5. Ensure GDPR Compliance
While focusing on improving hiring metrics is important, don't ignore serious operational and legal risks that may arise down the line. 
Keep in mind that as per GDPR compliance, staffing professionals must avoid storing candidates' data on laptops or home PCs, using an unsecured network to share information, and sending it through emails.
Using an ATS + CRM software, you and your team members can access the information quickly from anywhere at any time, making it much more secure.
5 Features of an ATS that Make Recruitment a Cakewalk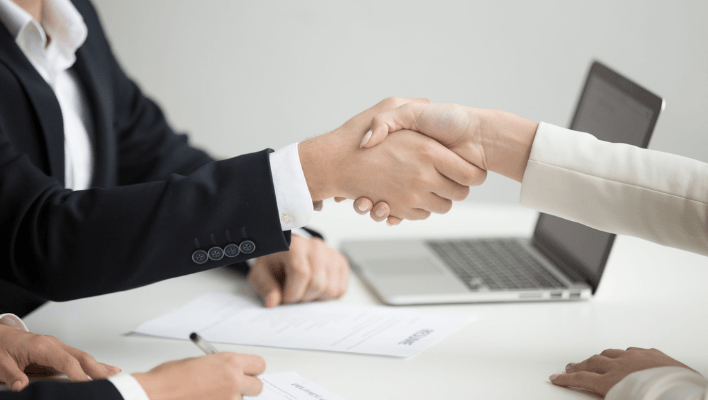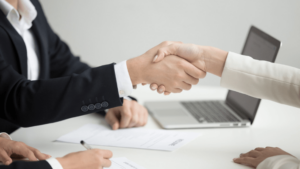 Do you find scanning and saving candidates' profiles into your database difficult? 
Not anymore, because a chrome sourcing extension can help you tap into the pool of unexplored talent with just a single click. 
You can use the extension on multiple platforms like LinkedIn, Xing, ZoomInfo, etc., to instantly identify and connect with great job prospects outside your network. 
This nifty ATS feature allows you to integrate several tools like social media platforms, content writing tools, video interview software, etc., you use every day into a single system. 
Most Applicant Tracking Software allow 5000+ Zapier and Integrately so that you don't have to keep switching tabs and apps while hiring. 
Imagine your favorite digital tools working flawlessly with the recruiting software you use! 
It is essential to customize your workflow, which includes career pages, dashboards, application forms, and more. 
And that is precisely why you need an ATS that is 100% customizable. 
From creating a custom sales pipeline for your clients to unique job boards to attract the best candidates, customizing is right at your fingertip. 
It is definitely tiring to send and track emails, and that too in bulk.
Modern staffing systems can help you send personalized outreach messages to your clients and candidates in bulk and keep notes of your email campaign performance. 
From job updates to policy alterations, the bulk emailing feature can minimize your manual labor and send emails to your target audience in one go.
You can also use the in-app ready-to-use email templates and placeholders to make the process faster. 
Monitoring your talent acquisition teams' hiring efforts is crucial. 
With a range of standard dashboards and reports, ATS can help you keep track of relevant metrics like cost-per-hire, candidate demographics, etc., so you can analyze the loopholes in your process. 
This feature also makes measuring ROIs and KPIs easy, which means that with a good software, you can easily access the wealth of data and use it in your favor.
How to Choose the Best ATS System?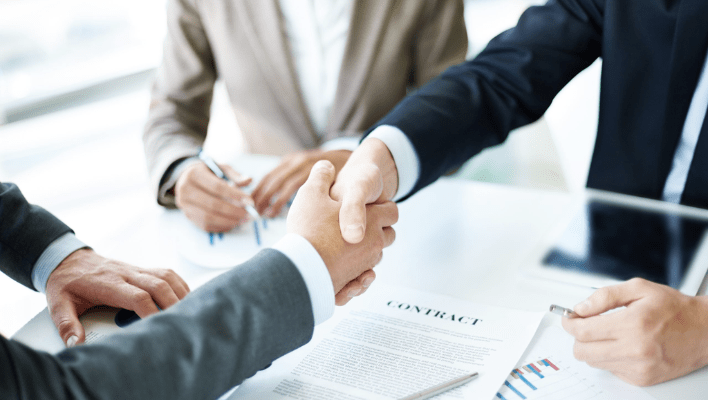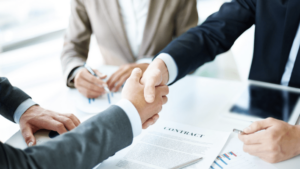 5 Steps to Selecting the Perfect ATS System
Step 1: Define Your Goals, Challenges, and Budget
You need to have clarity on your recruitment agency's goals, the challenges you face, and the budget you can allocate before investing in an Applicant Tracking System. 
Some recruiters just want a system that stores data safely, and others may want a software that works really fast. 
Know what you wish to achieve using the ATS and how much you can spend on it, and then make the move. 
Step 2: Assess the ATS' Features
A feature-rich Applicant Tracking System will help you accomplish all your hiring goals. 
Evaluate the features you need and then map them into the ATS you have been assessing. 
Keep in mind that features like sourcing extension, customizations, kanban viewing, bulk emailing, securely storing candidate information, and reports are some of the must-haves. 
Step 3: Make Sure the Software is Easy to Use
Not all recruiters might be technology geeks, and that is precisely why you need a user-friendly software. 
Be sure that the system you are about to select is easy to use, intuitive and fast. 
Most importantly, the ATS provider should also you with exceptional customer support whenever you need help with using the CRM software. 
Step 4: Calculate the ROI of the ATS
How can you be sure if an ATS system is efficient and profitable?
Before investing in a recruiting software, make sure the ATS system maximizes your return on investment by reducing hiring costs, saving time, and boosting your recruitment marketing efforts. 
To know about the savings you make by investing in a software, you can use the ATS ROI calculator and find out the amount of time and money (energy, too) you save. 
Step 5: Book a Demo
This is the most important step. Getting on a demo call with the sales executive or product specialist of the company will help you understand the ATS software in and out. 
You will have all your queries addressed and will get a detailed insight into the features and pricing plans.
You can also make demands to customize the system as per your needs. 
A Detailed Comparison of the Top ATS'
It's obvious that you can't go ahead and select the best applicant tracking system without doing a comparative analysis with other competitors in the market. 
Guess what? We have done the work for you! 
Check out our detailed comparison of the top ATS' to help you select the perfect one for your staffing firm. 
How an ATS System Affects a Candidate's Job Application Process
1. Artificial Intelligence Helps Candidates Land the Right Job
Whatever happens before a candidate applies for a job is primarily based on how recruiters optimize your recruiting software to predict the behavior of online applicants. 
An ATS picks the relevant keywords from the job descriptions and studies the pattern of the previous hiring cycles to find potential talent.
Undeniably, there will be more improvements to improve the predictive intelligence of ATS in the future. For example, maybe technology will send alerts to recruiters about when a candidate is most receptive to a call. 
 2. More Frequent Feedback and Follow-Up
A study shows that 85% of candidates doubt that their applications have been reviewed when they don't hear back from the recruiter. 
The best #RecTech ensures that each candidate is a part of the communication loop and is given frequent feedback about their application status. 
The automated follow-up emails improve the response rate and keep candidates engaged through the hiring journey. 
3. Control over Personal Data
Candidates trust most of their personal information with recruiters while filling out job applications, so they want a guarantee that their rights are respected and kept private. 
ATS Systems offer that assurance!
When applying through professional career sites, candidates get their accounts through which they can update their CVs, set up job alerts, and request for deletion of their data. 
Through an automatic deletion system, ATS erases all the information about the candidate's profile that is no longer part of the data retention period. It gives applicants confidence that their data is secure.
Want to Migrate Data from an ATS? Learn More Here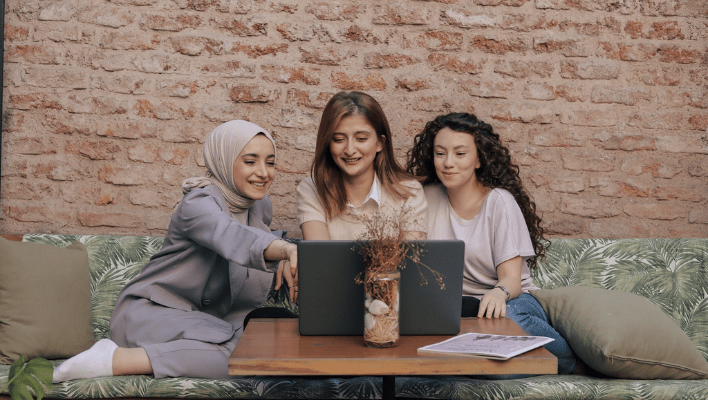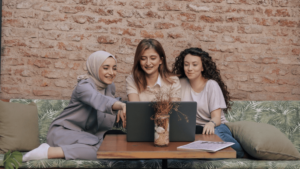 Considering switching to another ATS system but are hesitant about losing existing data?
Don't worry because migrating data to another software is really simple (but only when you make the right switch). 
What is ATS Data Migration?
It clearly means what it suggests. 
The process of migrating data from one Applicant Tracking Software to another is called ATS data migration. 
Don't start sweating, thinking you will have to do it manually. Usually, the ATS provider helps with the export and import of information.
The process has the following 3 steps:
Obtaining the Data:


This involves procuring data from the old ATS system in the form of a spreadsheet or external file.

Importing the Data:


In this step, your new ATS provider will do the initial import of the data or records you provide them with. 
Reviewing and Deploying the Data:


Once the export-important part is done, the engineer will do a quality check. Then, you're all set to use the new system. 
How Recruit CRM Helps You with ATS Data Migration
If your choice is to switch to Recruit CRM's ATS + CRM software, then you've chosen the right way out because Recruit CRM makes the setup and onboarding process super smooth for you. 
The company provides all the support you need to migrate your existing data in around 10-12 working days.
All that you need to do here is provide the information in CSV / XLS / XLSX / SQL /.BAK file and the tentative count for each entity (Candidate, Contact, Company & Job) from the previous system. 
The bonus part here is that Recruit CRM will create all the settings and fields from their side, including the admin customizations. 
All that you need to do is just sit back and wait for the engineers to complete the process and setup.