To bring in more revenue for your search firm and keep up with business development, you need a software that'll help manage sales, automate hiring, and streamline and track communication with candidates and clients.
Though CRMs have enough versatility to be this one-size-fits-all solution, how do you choose a CRM that'll power up business development for your recruitment business? 
What are some of the main features you should look at?
We've addressed everything in this guide.
4 Recruit CRM Features That Open the Door to Better Business Development
1. A Database with Customizable Sales Pipelines
A reliable database is a foundation for scaling any recruitment business. 
With Recruit CRM, you can build a quality client and candidate pipeline without having to do manual data entries.
Starting from easy client management to scheduling appointments, email automation, and customizing the sales pipelines, our CRM makes it easy for you not just to acquire new clients but also to nurture relationships. 
The 'stage' feature in Recruit CRM allows recruiters to segregate the database into several categories. You can set your own stages and add multiple stages in the pipeline, making it 100% customizable!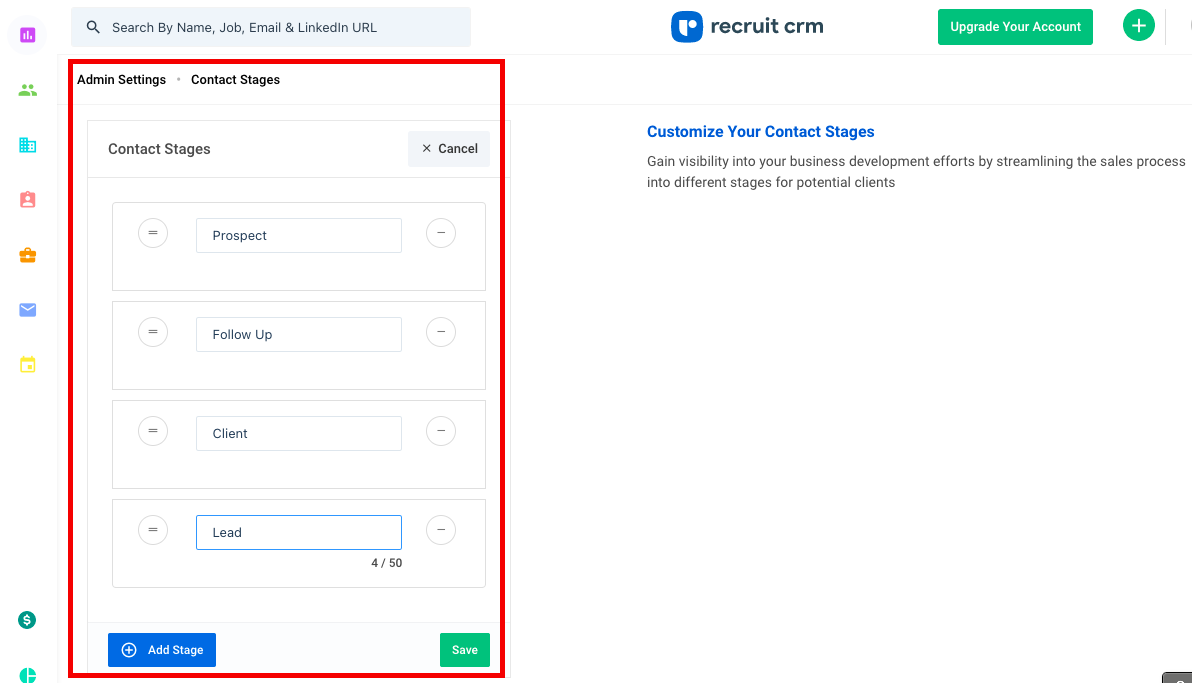 If you go to admin settings, you can add custom contact stages as per your needs. Users can also add custom fields when editing contacts or candidates, as shown below.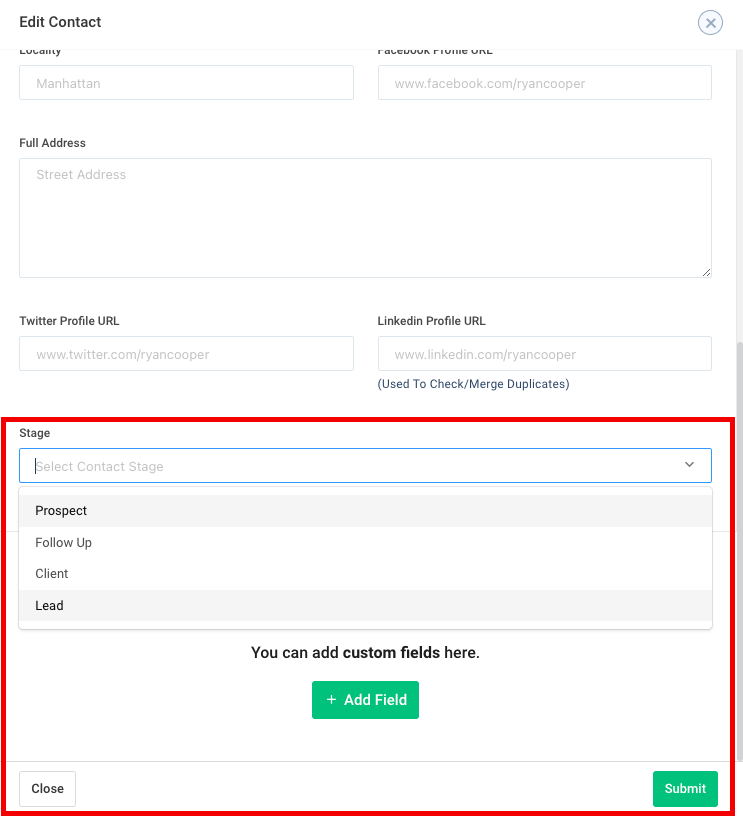 2. Key Recruitment Metrics All in One Place
If number crunching is not your strongest skill, then we've got you covered!
By using Recruit CRM, you can quickly scan through candidate hiring stages and key metrics all in one place.
Our software gives users a simplified visual overview of their recruitment operations. 
Kanban view makes it super easy to view the distribution of candidates, total deal volume, and revenue pipeline.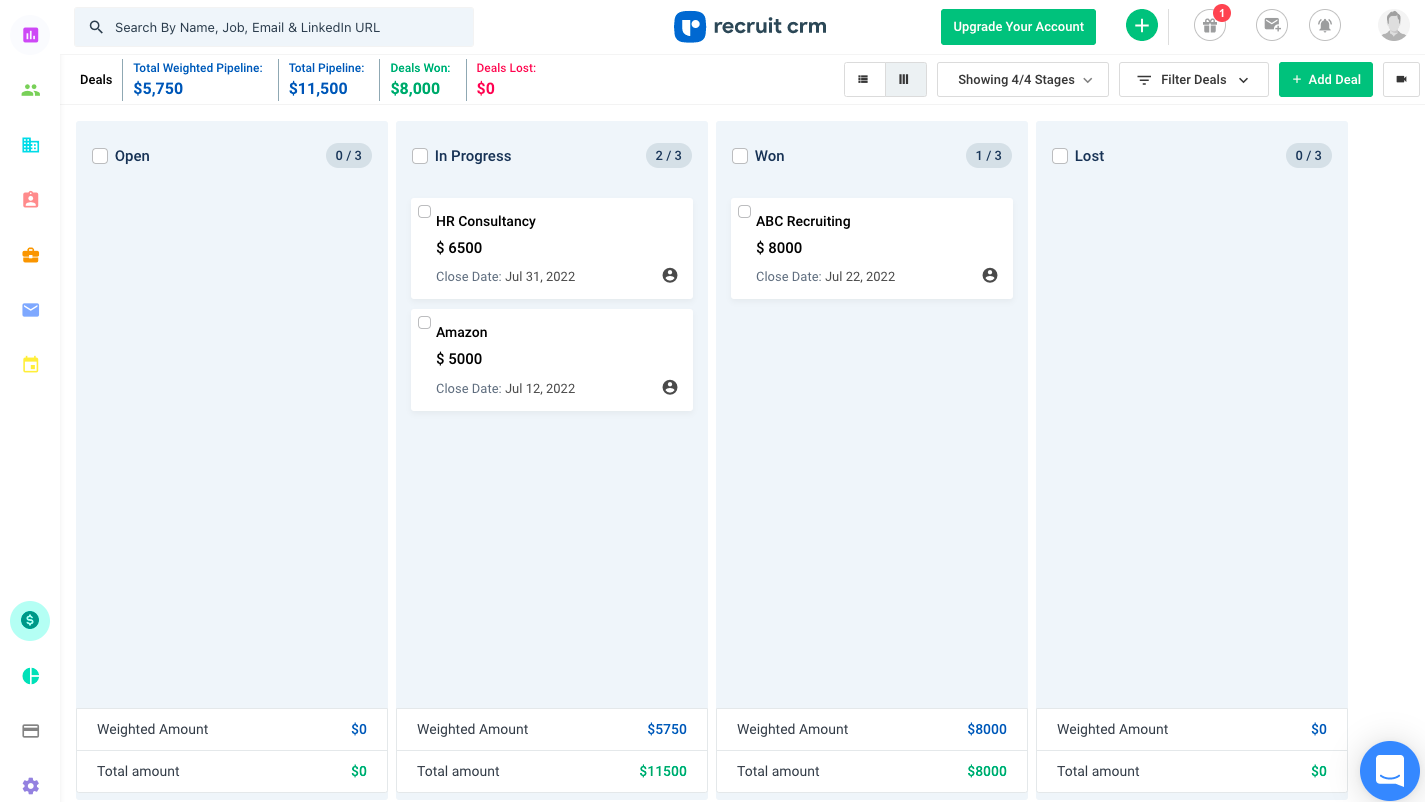 You can even send tracked emails to candidates as you drag and drop across the Kanban board. 
Also, with the advanced search options (boolean and radius searches), recruiters can access data and reports much more quickly.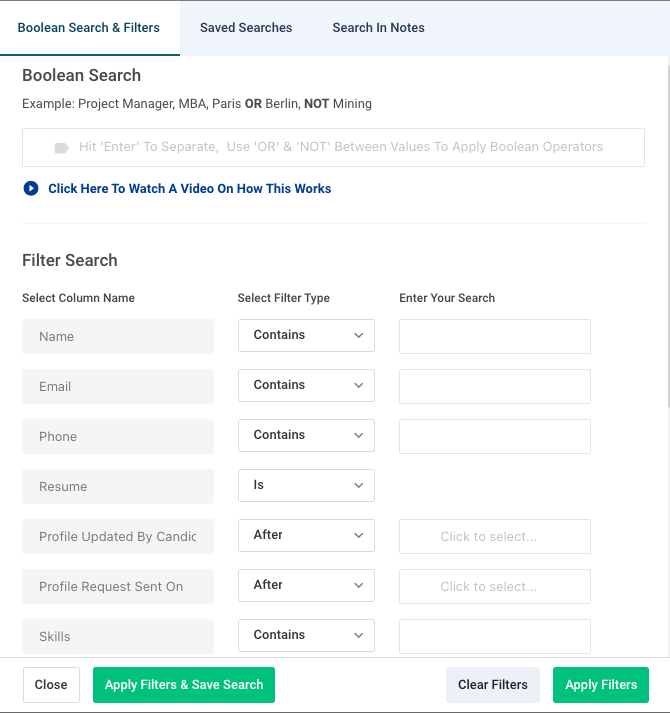 3. Make Data-Driven Decisions with Our In-Depth Reports
Making informed, data-driven decisions allow search firms to stand out in the market and scale their teams. 
Keeping track of all these recruitment metrics and KPIs can be overwhelming, so our CRM solution curates reports and sends reminders, allowing you to focus on the essentials. 
Apart from tracking future revenue opportunities and business deals, we help users create deal stages, customize the fields, and track the metrics for any job, company, or associated contacts.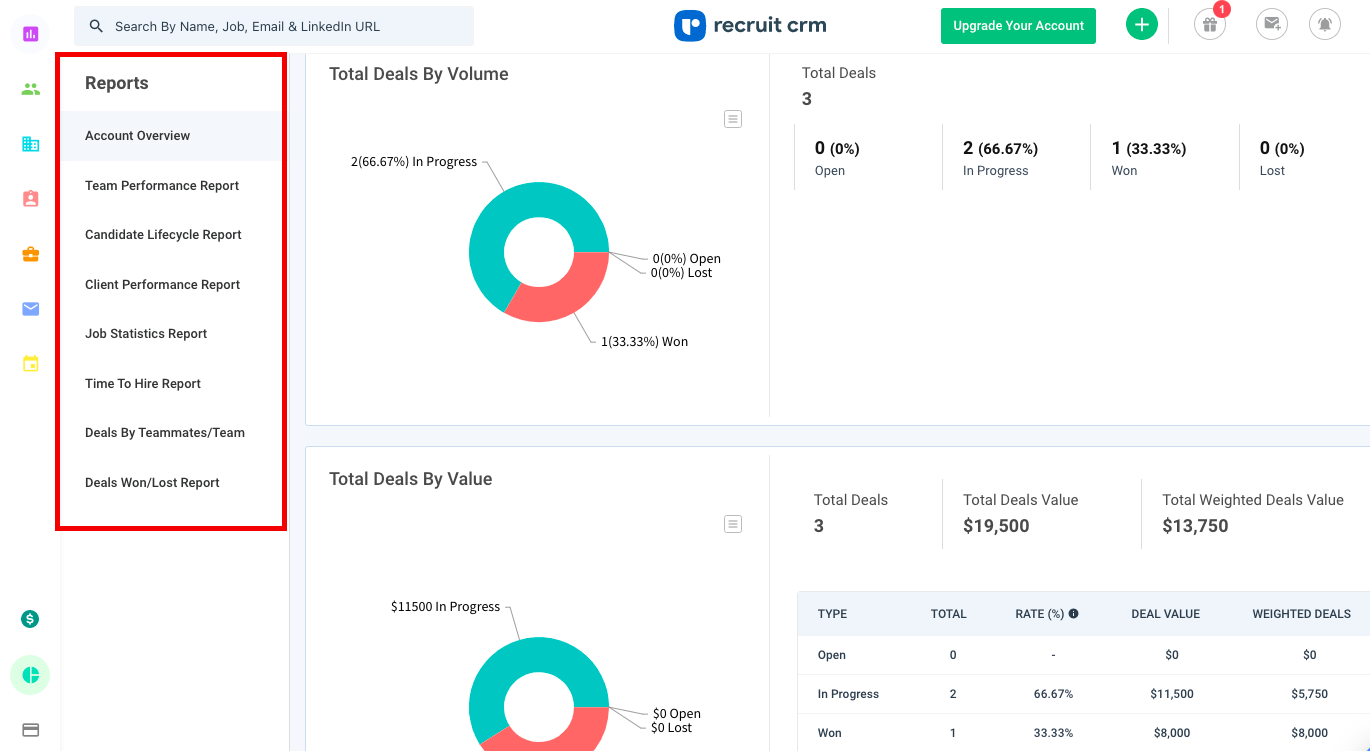 Of course, a successful business heavily relies on internal team performance. Hence, we allow you to measure the same with insightful team reports. 
4. Fast Track Communication with Integrations & Automation
Consistently communicating with your clients significantly impacts customer retention by 5%, increasing an agency's profitability by almost 75%!
By effectively tracking and maintaining your business communication processes with both candidates and clients, you'll be able to present yourself with more credibility.
Now keeping track of it is no easy feat, but our integrations help automate and simplify the process.
We recently sat down with Maxime Cohendet, the Co-Founder of a fast-growing French recruitment agency, Avizio. He distinctly mentions how they can seamlessly engage 4X candidates weekly using our ATS + CRM.  
Our system makes it easy for you to submit candidate details to hiring managers in just two clicks– including direct feedback through our built-in system.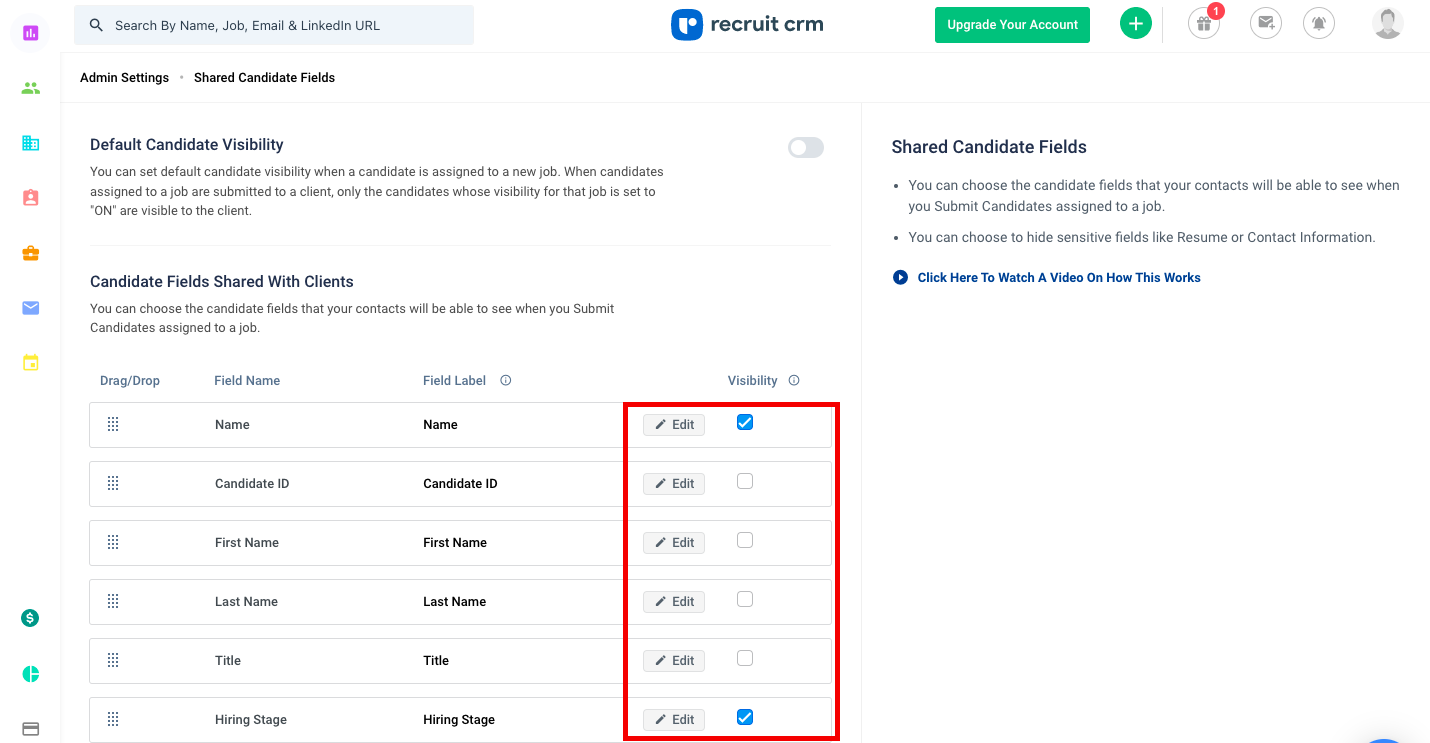 You can also track, share and generate customized invoices with clients within the software. 
While these are just a few pointers to help you get started, there are endless possibilities and workflows you can set up using our system to help you completely transform the game!