How about sourcing the best candidates, not just in time but also in your client's budget? A hiring software can help you achieve this and more. All you need to do is to find the right software for your hiring business. 
Candidate sourcing is not as straightforward as it seems. 
There's extensive candidate search, resume screening, background checks, multiple interviews, giving and requesting feedback, sending out offer letters, following up with rejected candidates, etc. The list just goes on…
These processes are lengthy and exhausting. However, with the right hiring software by your side, you get the best recruitment efficiency and save loads of time and money!
Here's everything you need to know about getting that 'perfect' hiring software that can be a game changer for your recruitment business.
What is a hiring software?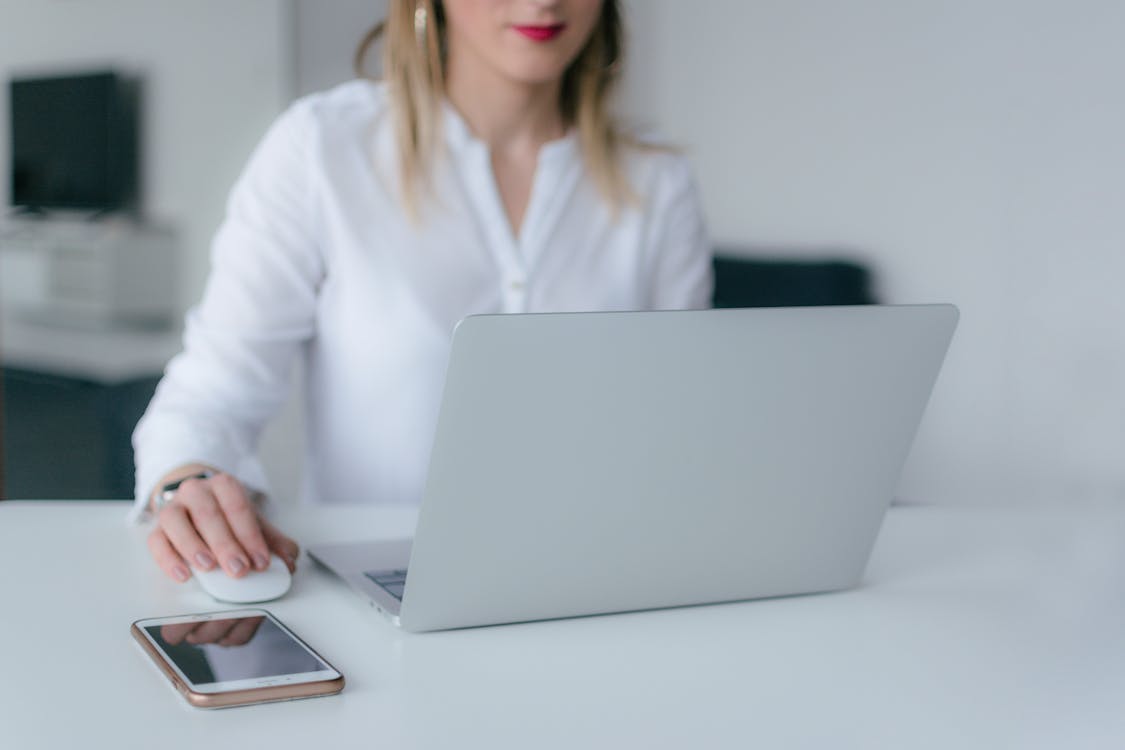 A hiring software is an all-in-one platform used by recruitment agencies of all sizes to streamline their everyday talent acquisition process. It automates various stages involved in the talent lifecycle and enhances the overall recruitment ROI.
A high-quality hiring software enables recruiters to post jobs on multiple platforms, gather and screen resumes, and manage candidates and clients in a couple of clicks. They no longer need to struggle with multiple tools or slog doing all of this manually. 
The goal of implementing a hiring software is to make the hiring process practical and efficient for both recruiters and candidates.
Most modern hiring software are cloud-based, which means recruiters can access them from anywhere at any time.
Depending on your firm's size and hiring needs, you can find a variety of recruiting software in the market. (Keep reading, you will learn how to choose the ideal one for your business!)
Who uses a hiring software?
Any company looking for qualified candidates to fill their open positions can use a hiring software. But most popularly, it's used by;
1. Staffing agencies
Recruiting agencies are often involved in high-volume recruiting to fill open positions for multiple clients. Their priorities bend more toward job awareness and management. Some of its everyday tasks include:
Promoting open jobs on multiple platforms

Bulk

resume parsing

Screening applications

Maintaining relationships between recruiters and candidates through the agency's portal

Email customization

Regular report generation
2. Corporate HR
Here, the priority is to find and retain top talent and provide them with the best candidate experience. Corporate HR uses hiring software to perform a variety of tasks:
Posting job openings on their career site and various job boards

Collecting and managing referrals from existing employees

Screening CVs using pre-defined assessments

Filtering candidates based on the desired skill set

Running background checks on candidates

Integrating ATS with their HRIS system
What does a hiring software do?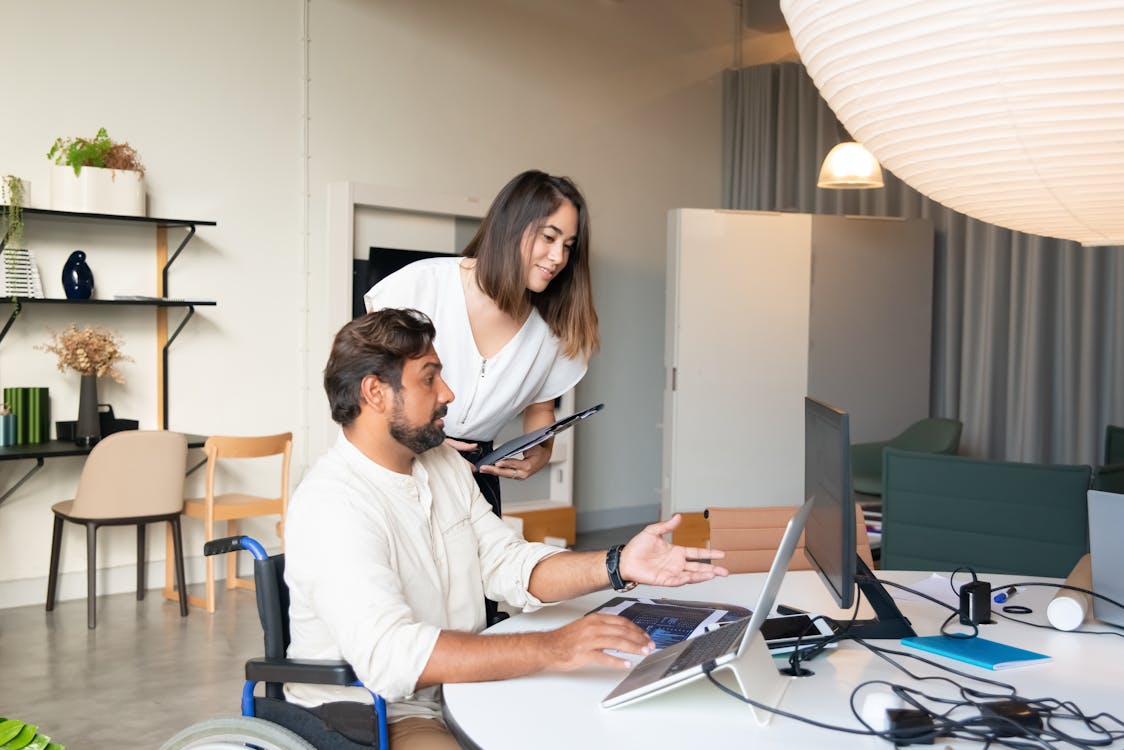 A hiring software controls and organizes the recruitment workflow to promote overall efficiency. It manages all the gathered data and makes it easy for recruiters to assess and coordinate with hiring managers, candidates, and team members. 
With relevant data in hand, recruiters can identify the loopholes in their recruitment process and take suitable measures for immediate improvement. 
It helps recruiters automate and streamline most of their administrative tasks so they can focus on more value-added work.
Here are a few stages of the recruitment process a hiring software helps automate:
1. Job awareness and sourcing 
This step involves identifying open positions, posting job descriptions on career sites and other job boards, automated application form generation, and storing the profile information in the ATS database for future evaluation.
But all these tasks are very time-consuming. This is where a hiring software comes to a recruiter's rescue.
It automates the job posting process. Recruiters need to write the ad only once, and it gets structured and published on multiple channels in one go.
This way, a hiring software increases the job ad's reach, and eventually, more applications flood the recruiter's desk, significantly reducing the time and cost per hire.
2. Resume screening
With so many applications flooding in, the next task is to parse all the resumes and sort out the best. A hiring software skims through resumes in bulk and screens them based on specific predefined keywords.
One of the perks of using a hiring software is that it is less biased than humans, which means it doesn't disregard an applicant based on their name, age, gender, race, etc., focusing on skills and qualifications.
3. Candidate assessment
AI-proctored hiring software allows recruiters to assess candidates without interviewing them in real-time, for instance, ranking them based on chat or video interviews.
It assesses candidates based on predetermined questions and automatically ranks them from top performers to the lowest. Top-ranking candidates can then be considered for further stages in the recruitment process.
4. Candidate onboarding
Onboarding involves everything from background and reference checks to preparing onboarding questionnaires. If not done correctly, there is a high chance of the candidate leaving at this stage.
Automating data entry, communication with new employees, emailing, etc., can ensure nothing is missed on your part.
A good hiring software gives recruiters enough time to focus on nurturing relationships with new candidates from the very first day.
How does a hiring software work?
A hiring software is a cloud-based application that automates most of the processes involved in recruitment.
This tool can help post job advertisements, collect and organize job applications, and track applicants throughout the recruitment process. It's designed to help recruiters spot and hire the best candidates for their clients.
A hiring software can be used to streamline the recruitment process in several ways:
Recruiters first use a hiring software to post job descriptions on their career sites to attract active candidates.

With its "easy-apply" option, a hiring software allows job seekers to quickly apply for multiple roles online, eliminating the need for paper applications and daily company visits. It enables recruiters to gather and store applications without fearing any data loss.

It then uses the information on the submitted profile to screen the unqualified applicants.

The candidates from the pre-screening stage then receive a set of questions they must answer before proceeding to the next stage.

Next, a hiring software

schedules interviews

with all the top performers and sends automated feedback forms to rejected candidates.

At all these stages, this software keeps track of each candidate's progress and provides detailed insight into their performance. 

Based on reports and metrics, the recruiter makes the final hiring decision.

Finally, it takes control of the smooth onboarding process for new hires. 
These 8 steps pretty much define how a hiring software works to streamline a recruiter's workflow, though no two software are the same. 
4 major types of hiring software
Hiring software can be divided into many categories according to the purpose they serve. The major ones are:
1. Sourcing tools
These tools specialize in finding suitable candidates by gathering information from their online portfolios or social media accounts. They help connect the recruiter with both active and passive candidates.
2. Recruitment marketing tools
These tools help the recruiter attract, engage, and nurture the applicant before they apply for the job. They enable recruiters to reach out to prospects on multiple channels and widen their talent pool.
3. Candidate relationship management (CRM) system
CRM systems provide a platform to establish a connection between a recruiter and an applicant. They majorly streamline the tasks related to candidate management and their hiring experience.
5. Applicant tracking system (ATS)
This tool is the most sought-after recruiting tool because of its robust features like resume parsing, storage, keyword search, filtering applications, automatic email customization, and much more. Most people confuse an applicant tracking system with a hiring software when it is a mere part of the whole.
Many other types of hiring software (like interviewing tools, job aggregators, etc.) are either made to serve a specific purpose or offer a combination of other hiring tools.
Benefits of using a hiring software for your business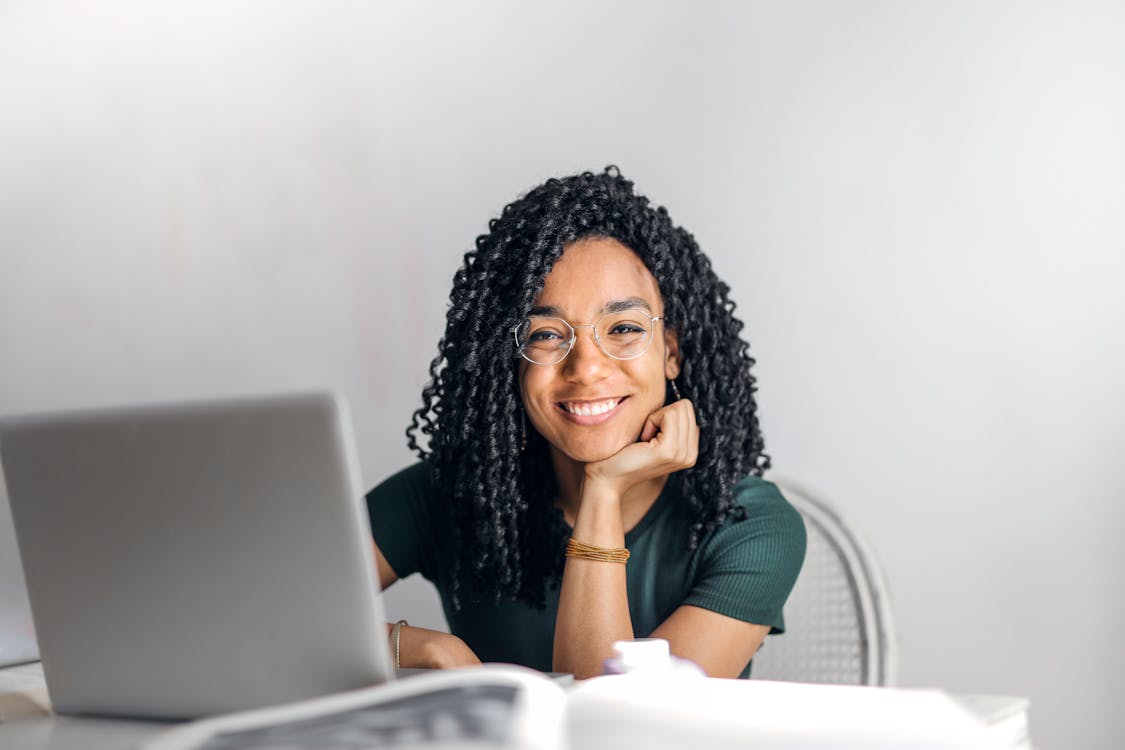 When it comes to recruiting, hiring software can offer several benefits for businesses. Let's take a look at the advantages each of the 4 types of software mentioned above offers: 
1. Sourcing tools
Web

sourcing

features of a hiring software scan millions of profiles available on the internet.

The advanced search filters enable recruiters to

source candidates

based on specific criteria like skills, qualifications, etc.

Intelligent sourcing algorithms help perform candidate searches on ATS databases better.

Sourcing tools use automated boolean operators to locate better candidates.

It helps create an organized and productive employee referral program.

Hiring software uses social media platforms to source passive candidates proactively.

It provides

customizable email templates

to reduce outreach time.

Using a hiring software ensures that all candidate data is secure and aligns with protection guidelines.

It helps monitor, track, and measure every phase of the

sourcing

process.
2. Recruitment marketing tools
Hiring software allows recruiters to create branded and multilingual career sites.

Customizable application forms reduce the bounce rate and attract more qualified applicants.

It optimizes your career site for both desktop and mobile devices.

It helps you manage your career blogs better.

You can easily add a testimonial page to your

website

to promote your company culture.

SEO optimization features ensure that candidates can easily find you online.

A hiring software lets you communicate work culture on social media to attract more candidates.

Customizable job description templates save time and ensure that no requirement is missed.

You can post your opening on multiple job boards with a single click.

This software facilitates the management of your talent pool.

It helps rediscover talent.

Integration with various marketing tools like emails boosts your ROI.
3. Candidate relationship management (CRM) system
A

CRM

helps build and manage talent pools for future job openings.

It helps segregate candidates from the talent pool into different groups such as work experience, skills, location, etc.

It helps create targeted email campaigns to ensure timely follow-ups and communication with candidates.

It automates scheduling and sending invitations for events, workshops, and meetups.

It tracks changes in candidates' profiles and updates any new information in the database.

A hiring software automatically tracks and measures candidates' progress throughout their hiring journey.

Automated candidate surveys help gain insight into the outcome of your recruiting efforts.

Accessible collaboration facilities allow you to share candidate information with your team members easily.
4. Applicant tracking system (ATS)
An ATS allows you to store all candidates in a single database, making tracking and organizing super convenient.

It automatically recommends high-quality candidates from previous job openings after matching the current requirements.

Using evaluation scorecard structures improves your hiring decision.

An ATS automatically screens application forms and weeds out unqualified profiles.

It screens bulk resumes in one go and converts them into structured formats.

Using an ATS, you can send personalized automated reminders that are in sync with your work calendar.

It provides customizable interview kits and scorecards for better candidate evaluation.

It also allows recruiters to assign different roles to their team members and control the access to information each has.
4 major challenges faced while using a hiring software + solutions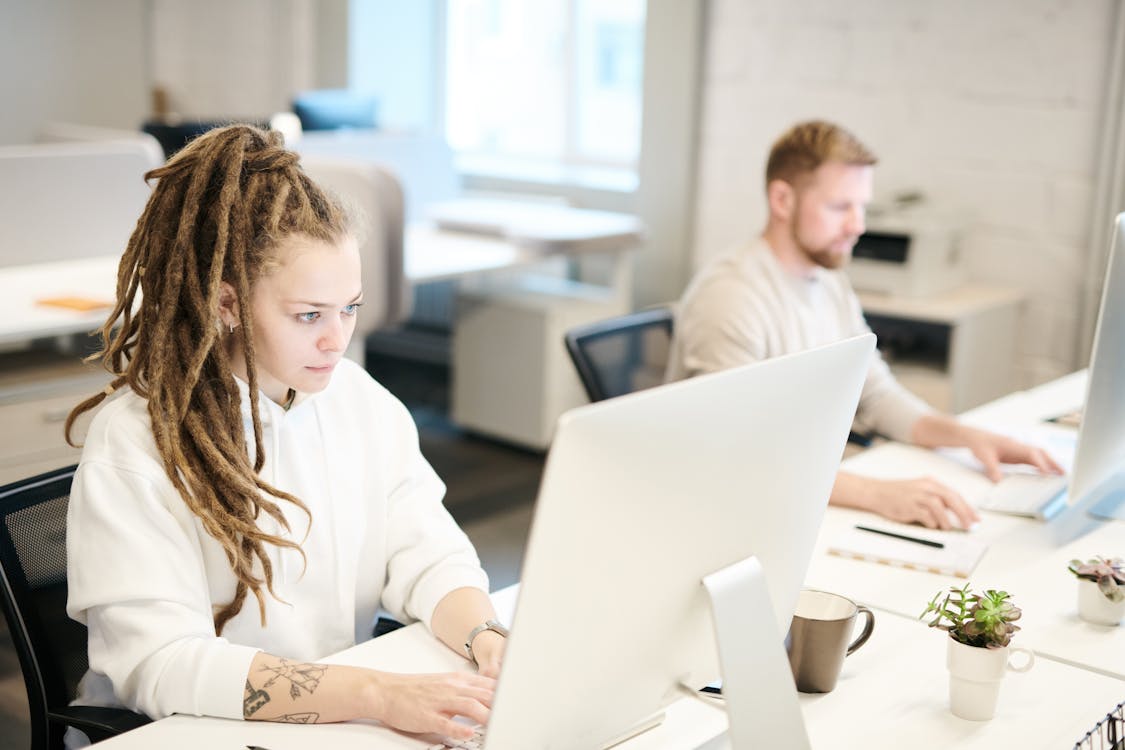 1. Integrating with existing HR tools
Sometimes, recruiters find integrating the hiring software into their existing systems pretty complicated.
What to do: Take time, study, and train your recruiters on ways to effectively integrate different databases, LMS, and payroll systems with your hiring software for better performance. You can also find someone experienced for guidance.
2. Difficulty in migrating data
A technical difficulty may arise when migrating bulk data from traditional sources like excel sheets or a stack of files to an ATS database.
What to do: Connect with your software provider and understand the migration process and other aspects of hiring, like managing databases. Then, train your team on the same.
3. Mobile optimization
Mobile recruiting is no longer a trend but a requirement. With this feature available, recruiters can work away from the desk without being away from work itself.
But sometimes, it may be difficult for recruiters to ensure whether the hiring software they choose has mobile compatibility.
What to do: Gather detailed information about the hiring software you plan to buy before purchasing. Double-check if it has mobile optimization features or not.
4. Customer support
You are responsible for enhancing client and candidate experience, so no one knows the importance of excellent customer support more than you.
But what happens when you need proper guidance for implementing a hiring software, and there is none?
An excellent support system can help you choose the right software and create a better workflow for your agency. Training sessions or free demos can further smoothen the process by eliminating technical errors.
What to do: Choose a vendor who is actively available to support and guide you and also helps you evaluate your software, and openly shows the pros and cons of selecting them. For example, Recruit CRM's customer support is the best in the industry, with an average response time of under 2 minutes. You want a responsive vendor like this onboard.
Top 8 features you need in your hiring software
When creating a list of the top features you need in your hiring software, you can divide it into 2 categories for better clarity; must-haves and nice-to-haves. 
Before we dive in, remember that this list will differ for each recruiter based on their agency's goals, size, budget, etc. So, feel free to customize your requirement list accordingly. 
1. Automation & customization (must-have)
Recruiters are always loaded with tasks like sourcing, engaging, nurturing, interviewing, etc. Sometimes the workload is so much that all the tasks start piling up in the backlog, making the overall process even more time-consuming.
But with a hiring software handy, you can allot all tedious tasks to AI and focus on more value-added work.
Automation can help you schedule interviews, post jobs, collect feedback, parse resumes, etc., at the click of a button.
With a customizable hiring software, you can add bulk candidates and client profiles to your database, change requirements, personalize viewing options, make notes, etc., making work less tedious and more organized for you.
2. Automated communication (must-have)
Hiring software allows you to manage candidate communication efficiently through a single interface. It facilitates sending job-related alerts and providing candidates with application status updates to keep them engaged.
You can configure criteria for email triggers and reminders for occasional follow-ups so no applicant is left in the dark.
When selecting a hiring software, look for communication-related features like;
Automated email personalization and response

Email client integration

Text messaging

Email scheduling, etc.
3. Mobile accessibility (must-have)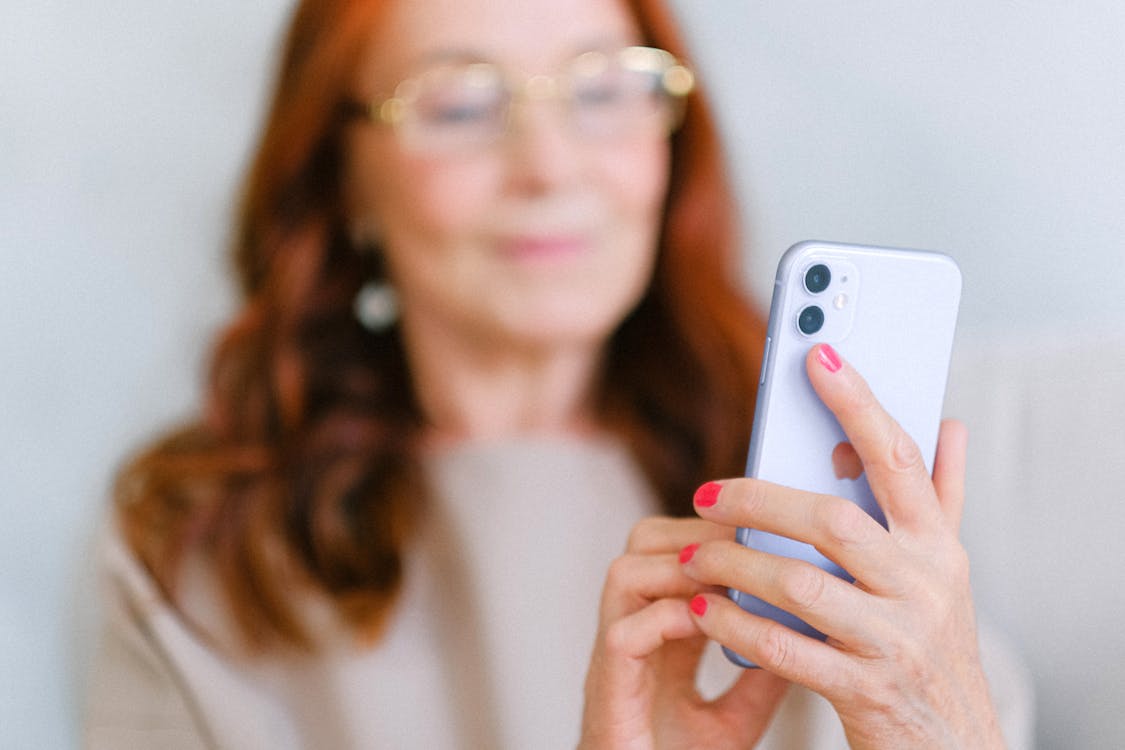 As mobile devices are more accessible, it's natural for recruiters to look for mobile-friendly recruiting tools. 
Since remote hiring is the trend nowadays (or not so much a trend but a necessary work model), this feature should be under the "must-haves" for every recruiting agency that does not want to restrict itself geographically.
4. Reports & analytics dashboard (must-have)
Many staffing firms have adopted data-driven hiring strategies to boost their productivity, which demands gathering and analyzing tons of data daily.
Good hiring software provides detailed reports and analytics to help recruiters pinpoint the loopholes in their hiring practices and make informed decisions.
With these intelligent recruitment metrics, recruiters can determine what's working for them and what's not and effectively plan their workflow to overcome those challenges.
5. User-friendly & intuitive ui (nice-to-have)
Nobody likes to work in a cluttered and messy workplace. Similarly, a hiring software with a clunky interface can put your mood off.
There are many modern versions of hiring software with an appealing and user-friendly interface that will never tire your eyes.
With unlimited customizations, intelligent segmentation, drag-and-drop functions, and an automated data entry system, choosing a software with a user-friendly infrastructure will boost work motivation and overall productivity.
6. Cloud-based solution (nice-to-have)
A cloud-based solution may not be on your priority list, but it can significantly impact your team's productivity and collaboration capabilities.
It eliminates the possibility of restricted information and provides much flexibility to recruiters. Since you can access the database anytime, you don't have to stick to your desk for work.
So it is recommended to choose a cloud-based software over an on-premise one.
7. Career websites (nice-to-have)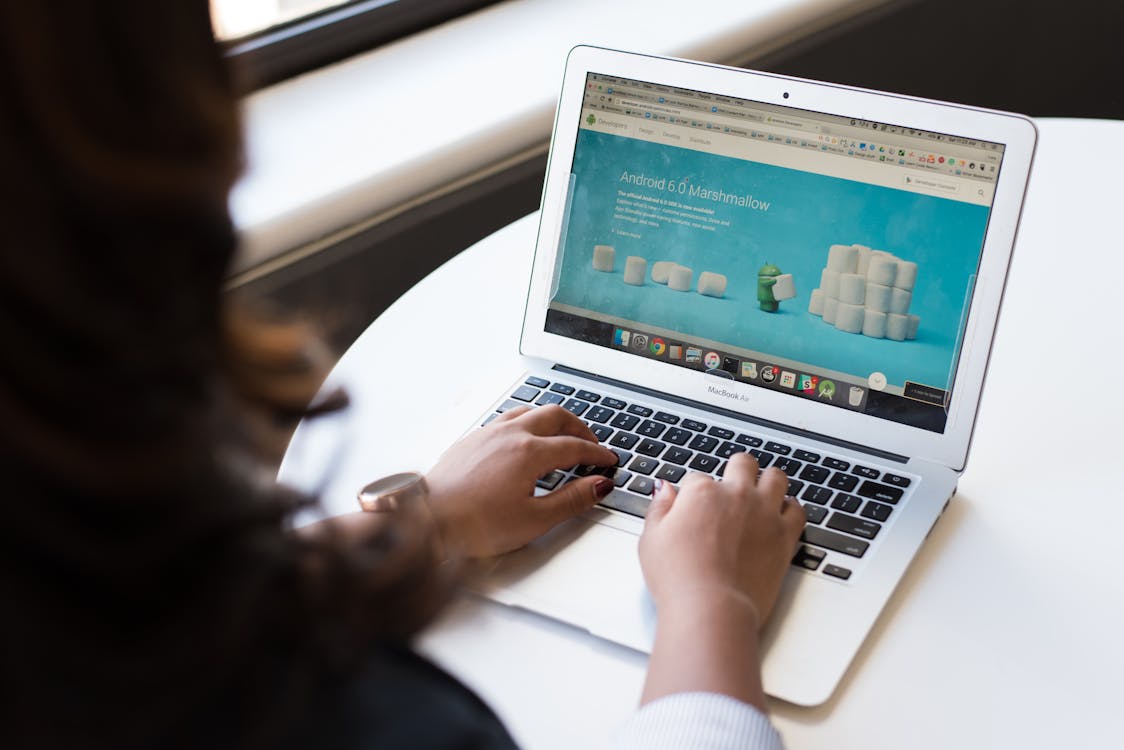 Most hiring software enable staffing firms to create branded career sites to list their current job openings. These sites facilitate job seekers to create their profiles, apply for jobs, and track their application status via an applicant portal.
You must consider investing in a hiring software that allows you to create and manage career sites efficiently. Though you can always go for standalone career site builders, it is better to have an integrated hiring solution.
If your hiring software provides this feature, make sure you look for the following functionalities:
AI-based language processor

Automated alerts

Automated application form generator

An optimized candidate portal

Customizable job templates, etc.
8. Data compliance (nice-to-have)
When dealing with sensitive data, it is necessary to ensure high-grade security and stability, without which a hiring software loses its integrity.
When implementing this software, recruiters must consider if it meets all the security standards. Look for the availability of SSL sessions, end-to-end encryption, password protection, etc., to avoid future data misuse.
6 signs you need a hiring software for your business
Not sure if your business really needs a hiring software? These 6 signs might help you decide:
1. You're having trouble filling open positions
If you're having difficulty finding suitable candidates for your open positions, a hiring software can help you streamline the recruitment process and quickly fill open roles.
2. You're receiving too many applications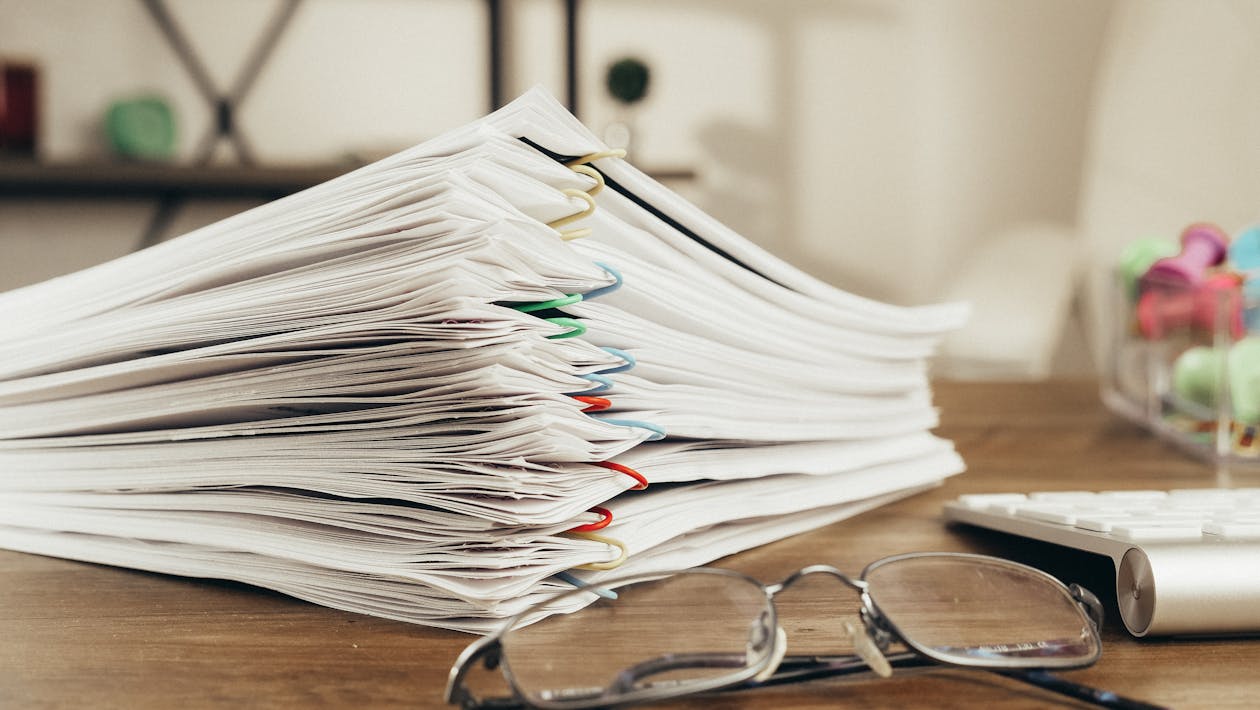 If you're receiving too many applications, a hiring software can help you automate the screening process, making it easier and faster to identify the best candidates for the job.
Also, receiving too many applications may be due to unclear job descriptions, resulting in unqualified candidates applying for the role. You may need a hiring software to create better JDs as well.
3. You're spending too much time on recruitment
If you're spending too much time on any stage of the recruitment process, a hiring software can help you automate and streamline it, allowing you to speed up hiring without compromising the quality of hires.
4. You're not getting enough applications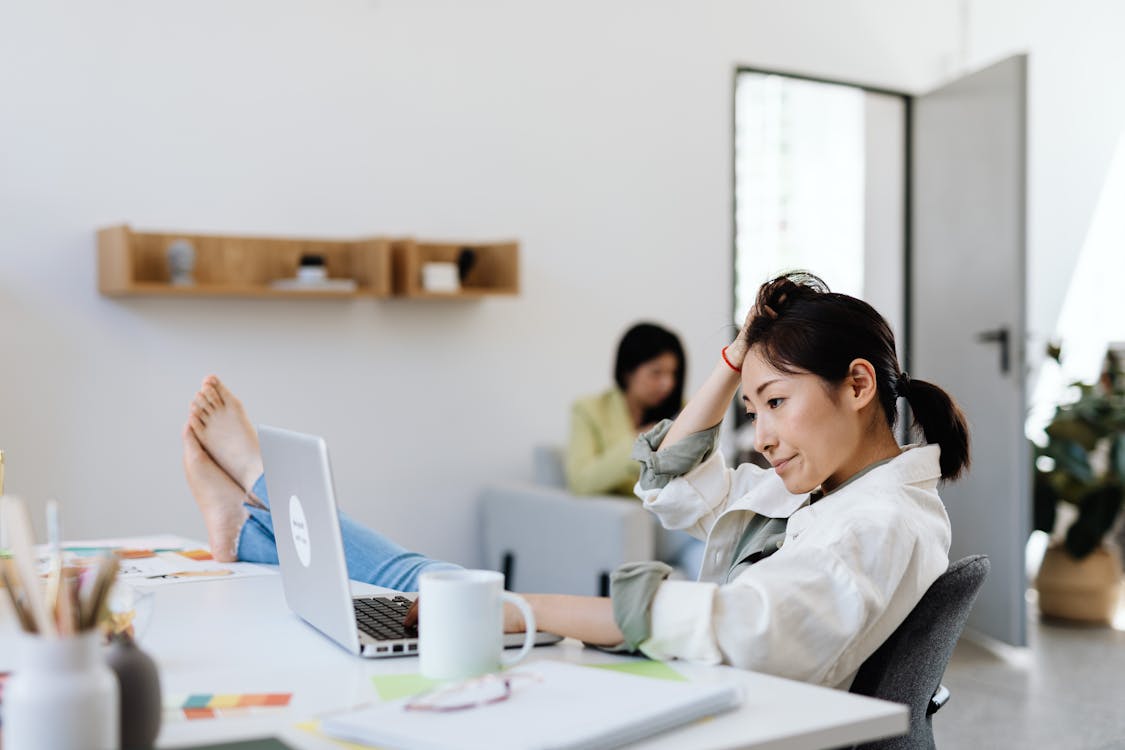 What's a bigger stressor than too many applications to handle? Getting none or too little. A hiring software can widen your talent reach by posting job ads to multiple job boards with a few simple clicks.
In addition to this, you should also look into your job description and make it more inclusive to attract talent.
5. You find database management exhausting
Though having a huge active database can help you significantly, managing it is quite a challenge. If you are dealing with your database bare-handed, it is time to consider investing in a hiring software.
6. You struggle to collaborate
A hiring software offers seamless integrations to facilitate easy access and collaboration with team members and hiring managers. It can help you out significantly if your daily recruitment processes take longer than necessary. 
5 steps to seamlessly implement a hiring software
1. Know your goals & challenges
Find out the most significant pain points in your recruitment process. These can be related to fewer applicants applying for jobs, improving the workflow, reducing the time spent on hiring, approaching passive candidates, etc.
Knowing the challenges you face can paint a clear picture of the features you want in your software.
2. Understand your budget
Every company is different, and so are its hiring needs. You must know what kind of company you are hiring for and set a budget accordingly.
3. Identify the features you need in your hiring software
Once you figure out your agency's biggest challenges, you can list the features you specifically need in your HR hiring software to mitigate those issues.
For example, if you spend too much time going through applications, you might need a hiring software that automates the screening process.
Make sure to choose a software that smoothens your workflow rather than complicating it even further.
4. Find the software that meets your requirements
With the list of features you need at your disposal, browse the marketplace and compare the available software to find the best match.
You can do this by scrolling through the comments and ratings of different hiring software on various review boards.
These sites chart the comparison between recruitment tools that can help you gain insight into the most used and loved software among your competitors.
5. Book a demo
Before you invest in a particular hiring software, you must book a demo of the software or use the free trial to gain some hands-on experience.
Once you are satisfied with the features of one of the hiring solutions, you are good to go- make a final purchase.
6 factors to consider when choosing a hiring software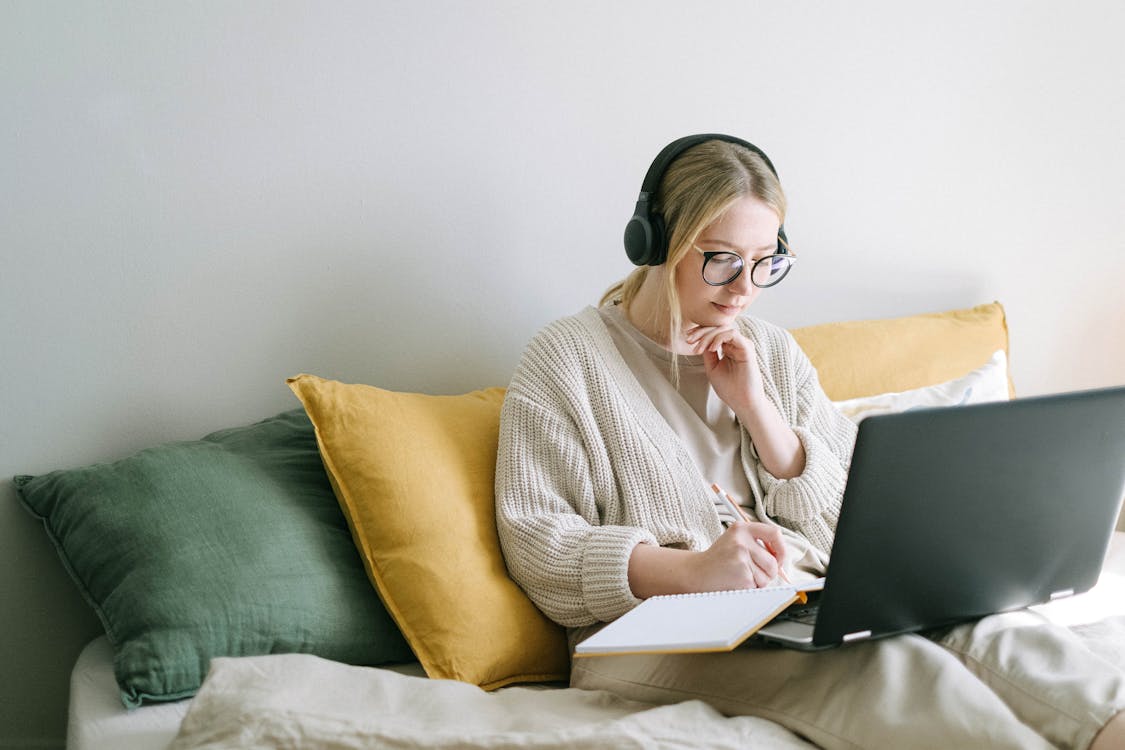 When sourcing an ideal hiring software for your business, keep these 6 factors in mind:
1. Key features
Make a list of features you need in your hiring software to mitigate the challenges your agency is facing when hiring new candidates and conduct the search accordingly.
You can refer to the list of must-have and nice-to-have features we discussed earlier in this article.
2. Integrations
Whatever hiring software you choose, ensure it integrates well with your existing recruiting tools like job boards, social media sites, mobile applications, etc., for a seamless transition.
Look for vendors that provide an open API or built-in integration features.
3. User-friendliness
When implementing a hiring software, you won't want to waste hours figuring out various navigation features and functionalities. It shouldn't require extensive training just to learn the software's how-to.
You must invest in a tool that is intuitive and has a simple UI. So it's recommended to always go for a free trial before purchasing the complete package.
4. Support
When dealing with recruitment technology, there is always a chance of you running into technical issues and needing guidance to mitigate them.
Look for a vendor that prioritizes customer support and offers timely assistance while commencing training programs or troubleshooting an issue.
5. Deployment
When implementing a hiring software, especially on-premises, you will need software licenses, servers, IT support, integrations, etc. But you can save money on setup and maintenance by investing in a cloud-based software.
Recruiters must consider the benefit of each deployment strategy and select the one that is ideal for their business.
6. Price
When browsing through the online marketplace, you will find various vendors offering different pricing models for hiring software.
These differences are mainly due to its features, the number of employees allowed to access the software, open positions, etc. Go for the one that meets your business requirements.
Looking to invest in a hiring software for your staffing agency? Congratulations; you're about to make a decision that will transform your business forever! 
The process of picking the best tool for your firm is tricky, so use this article as a comprehensive guide and make an informed decision.