To remain competitive in the current job market, recruiters must keep up with the latest trends and insights to hire effectively in 2023.
But is that too much heavy lifting to do to stay up-to-date? Not anymore!
We've compiled a list of over 50 key recruiting statistics to help you stay ahead of the game and make the most out of your talent acquisition efforts.
I. Remote & Hybrid Recruitment Statistics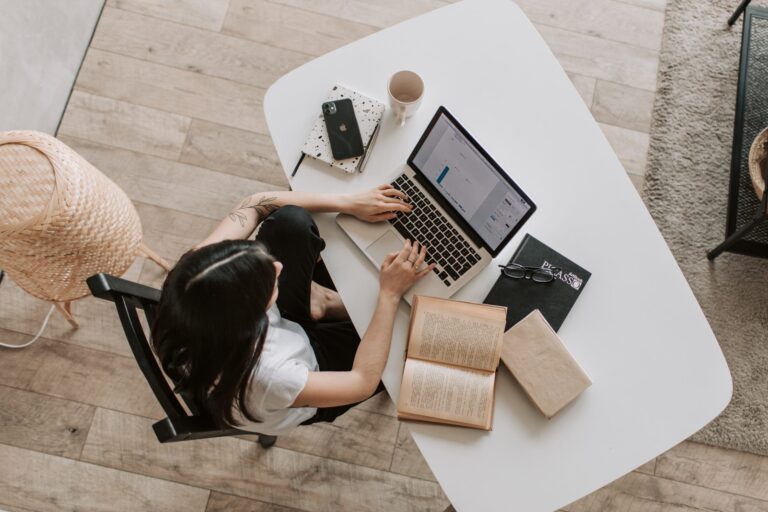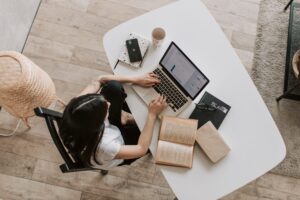 1. 86% of employees want to keep working remotely at least part-time – Glassdoor
Employers must embrace remote or hybrid work models to attract the best talent in today's job market. If job seekers don't receive remote opportunities from you, they will shift to other competitors.
2. 61% of recruiters expect video interviews to take over as the norm – Onrec
Even as employees return to offices, video conferencing remains a vital tool for streamlining the hiring process. It is fast, user-friendly, and eliminates the need for commuting, making it an efficient and convenient option for both hiring managers and candidates.
3. 83% of companies are finding that their experience with remote work has been positive – Pwc
Remote work has become a prevalent trend in today's workforce, and it's no surprise that many employers are reaping the benefits of this shift. This has proven to be a viable solution for many companies, as it allows for increased flexibility, cost savings, and access to a larger pool of talent. 
4. Virtual recruitment has become the most used method in the hiring process – Yello
Initially, remote hiring was an alternative to traditional hiring to keep individuals safe from the pandemic. However, as the pandemic receded, we saw that virtual recruitment practices had become the "new normal."
Undoubtedly, virtual recruitment is here to stay owing to its many advantages. Therefore, ensure you optimize your hiring process by adopting a virtual process.
5. 90% of hiring managers expect some form of remote work to continue – Gartner
Like virtual recruitment, remote work was initially seen as a short-term alternative; however, it has become the new norm for many organizations.
It's highly demanded by job seekers today as it provides insane flexibility and improves productivity. Remote work is never a barrier to productive work between team members. In the framework of remote work, some supervisors even count the productivity and flexibility of their employees and write an employee performance review.
6. 95% of employees say their productivity has increased or remained the same while working remotely, and 51% of respondents reported they are more productive — Flex jobs
There's nothing quite as remarkable as the flexibility and freedom of remote work.
Studies have shown that working remotely can positively impact employee retention and efficiency. So, as an employer, if you are looking for an overall productivity boost, maybe it's time to switch to a remote or hybrid working model.
7. Remote workers reported a Workforce Happiness Index score of 75 out of 100, compared to 71 for in-office employees – CNBC
Employee happiness is an integral part of retention and satisfaction. If employee retention is on your list of priorities this year, try opting for remote working options.
8. 70% of companies said they planned to adopt the hybrid model – Mercer
Many companies worldwide have switched to hybrid working models, including Facebook, Google, Spotify, and many more. 
Hybrid work models are a great way to keep employees connected and engaged while allowing the flexibility of remote work. 
9. 66% of employers worldwide are redesigning their workplaces to accommodate hybrid work arrangements– Microsoft
Job markets today are more competitive than ever. Offering remote or hybrid work options is essential to stand out and attract the best candidates. Your company may miss out on a large talent pool without flexible options.
10. Experts predict that by 2025, roughly 22% (36.2 million employees) of the US workforce will work remotely – Upwork
You probably have a good gist of how remote work has significantly scaled by now. No doubt, the adoption of remote work creates diverse and flexible teams!
II. Statistics on Recruitment Trends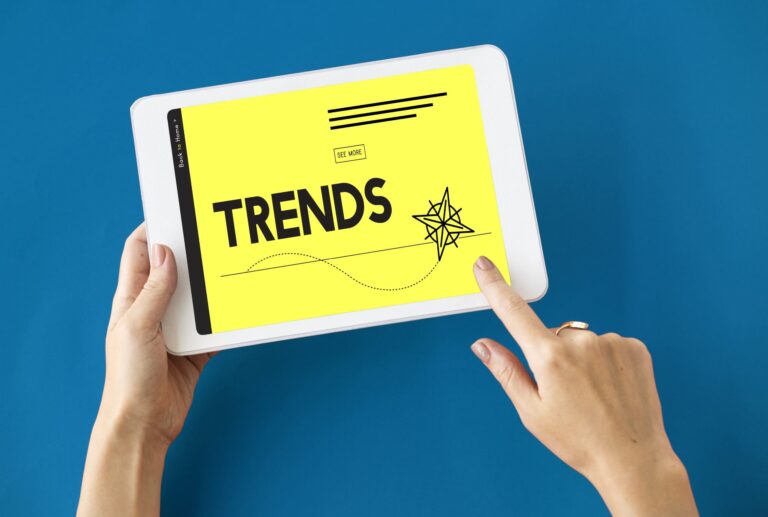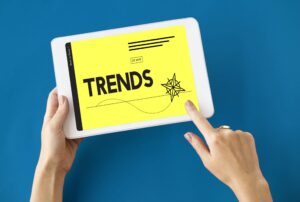 11. According to 86% of recruiters and 62% of employers, the current job market is entirely candidate-driven – SHRM
Unlike an employer-driven market, a candidate-driven market refers to a job market where candidates have the upper hand.
Keeping this current trend in mind, recognize the candidate's priorities and optimize your hiring process by focusing on their experience. 
12. 89% of job seekers consider their mobile devices essential for job searching, and 45% use them at least once per day – Glassdoor
Social recruiting has earned its place in the recruitment field for all the right reasons. 
With the scaling of social media and the internet, recruiters are missing out if they do not leverage social recruiting tactics. Most of today's job seekers are on multiple social media platforms, so think of the massive opportunity on your hands!
13. Mobile devices account for 16% of all applications submitted – Pageuppeople
Applications submitted through mobile devices account for a large portion of applicants. 
That being said, it's crucial for businesses today to adopt a mobile-friendly application process where candidates can quickly and easily apply. Without it, there is a good chance you will miss out on many talented prospects.
The use of social media is significantly increasing in talent acquisition. 
By utilizing social media platforms, companies can expand their candidate pool and target job seekers who may not have been reached through traditional recruitment methods.
15. 70% of the global workforce is passive talent, with the remaining 30% actively seeking jobs – LinkedIn
Passive talent may be difficult to target. Still, they occupy a large part of today's job market. 
You may miss out on many promising candidates if you are not targeting passive talent. Take measures to target passive candidates by keeping past ones engaged.
Online job boards and social media platforms comprise many candidate-sourcing platforms. Therefore, an online presence is an absolute must for you to attract the right talent pool.
17. By 2025, millennials will make up 75% of the workforce – Forbes
Millennial talent is taking over the job market. 
With the increasing number of millennials in the job market, ensure you are targeting them correctly. To attract this young audience, understand their needs and what they expect from their employers.
18. Top candidates are only available for ten days before being hired –Officevibe
The race to hire top talent is challenging, especially if you are unprepared. Within such a competitive job market, accelerating the hiring process is crucial for attracting top talent.
Automate and use technology to optimize the hiring process and skip out on the most time-consuming stages.
19. 25% of millennials qualify as job hoppers –IBM
Job hopping is notorious among millennial and Gen Z job seekers. So what can recruiters do about this?
They can optimize their approach to hiring by understanding what these candidates expect from employers. By understanding their psychology, retaining employees will become easier.
20. Structured interviews are the most frequent (74%) interview technique HR professionals use – LinkedIn
Use structured interviews to create a more productive and efficient hiring process. 
Not only does this benefit hiring teams, but it also creates a smooth experience for candidates. Consequently, structured interviews lead to a positive candidate experience.
21. 70% of survey respondents agree that the implementation of automation in sourcing would lead to an increase in productivity – Hubspot
Leveraging technology for recruitment can do wonders.
Automation helps to pre-screen candidates, automate repetitive tasks, and track and manage the hiring process. As a result, companies can use the right software to find and attract the best talent for their open positions more efficiently and effectively.
III. Work Culture Statistics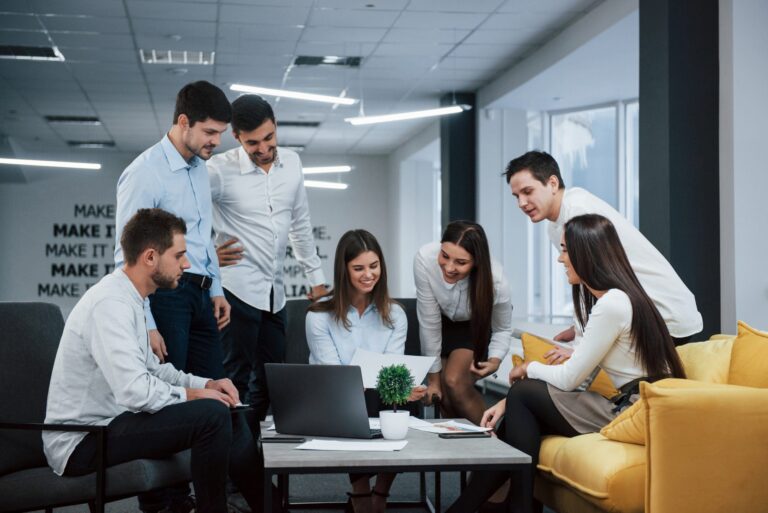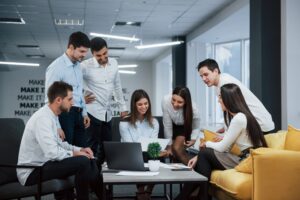 22. Company culture is an essential factor for 46% of job seekers – Teamstage
Company culture and values have become an essential priority for job seekers today. Unfortunately, many employees shift to other employers due to a misalignment in company culture.
To attract culturally fit candidates, highlight your company values and culture through your job description, social media platforms, and website.
23. 70% of US professionals wouldn't put up with poor workplace culture, and 25% of staff said it was the main reason they'd change jobs – LinkedIn
If you're searching for ways to retain and keep employees satisfied, work on building an attractive work culture. Healthy work culture is vital for productivity, engagement, and overall employee satisfaction.
24. A poll of 1,300 full-time employees throughout the U.S. discovered that an inclusive culture is critical for acquiring and keeping talent – Deloitte
Inclusivity has become a hot topic in the job market lately. 
To attract a larger pool of candidates, be sure to portray a sense of inclusivity throughout your hiring process. For example, recruiters can use inclusive or gender-neutral terms in their job descriptions, letters, and other communication forms.
25. Satisfied employees are 12% more productive than the average worker – TeamStage
It's a no-brainer that satisfied employees are more productive in their workplaces. Consequently, these employees lead to a boost in business results. 
This indicates that the culture within a company has a direct impact on its success.
26. Strong brands attract 50% more qualified applicants – LinkedIn
Strong employer branding significantly raises your chances of attracting a wider pool of applicants. Therefore, ensure you portray a positive employer brand that focuses on your work culture and values.
27. Only a third of US workers receive weekly recognition for their work – TeamStage
Research shows that undervalued employees are more likely to quit within a year. 
Companies that show appreciation and value towards their employees tend to have a greater employee retention rate and higher satisfaction levels among their workforce.
28. 15% of job seekers turned down a job offer due to company culture – Builtin
No matter how qualified a candidate may be for a job, poor company culture will be negatively perceived always.
29. Employees are 26% more likely to leave their jobs if they feel a lack of trust between colleagues – TINYpulse
Mutual respect is the foundation of positive workplace culture.
If your team members don't treat one another with respect, you're more likely to lose employees, reflecting an unhealthy work culture.
30. 88% of employees believe a distinct workplace culture is vital to business success – Deloitte
Positive work culture is directly linked to higher employee satisfaction, which has been shown to improve productivity and profitability. Today, job seekers recognize this and understand the correlation between productivity and work culture.
31. 86% of workers believe they would be less stressed if they had a flexible job – FlexJobs
Today's job seekers highly prioritize factors like work-life balance, mental health, and flexibility. 
High-stress levels are a significant cause of high attrition levels. Therefore, offering flexible work options can help increase employee morale and retention.
IV. Onboarding Statistics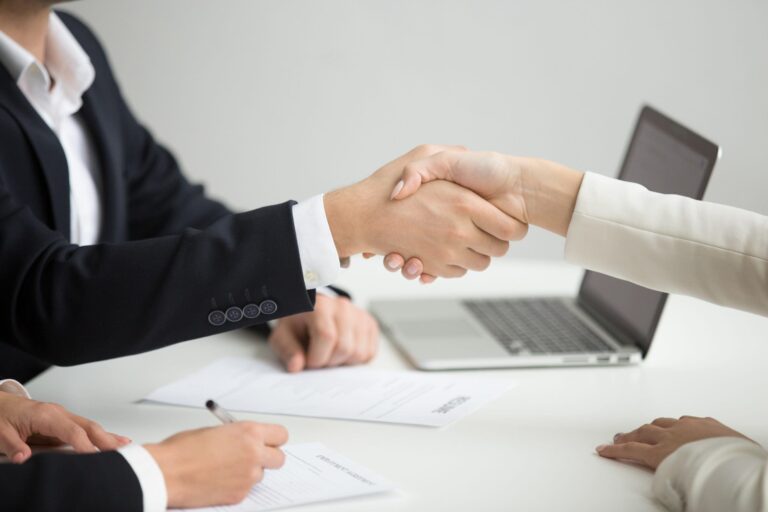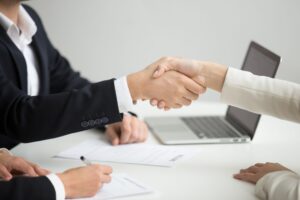 31. A great onboarding process can improve new hire retention by 82% and productivity by over 70% – Glassdoor
Employee satisfaction, retention, and culture suffer greatly when companies fail to provide an effective onboarding process. Prevent this by offering a well-planned and structured onboarding experience for new hires.
32. Negative onboarding experiences make new hires twice as likely to look for other opportunities – Digitate
Onboarding is crucial for employee retention as it helps acclimate new hires and trains them for their responsibilities. So if you're struggling with employee retention, try focusing on your onboarding approach.
33. Investing in communication and engagement during the pre-boarding process can improve the onboarding experience by 83% – The Talent Board
Communication is key to a positive hiring experience. 
Maintaining a positive rapport with candidates goes beyond the hiring process and impacts a candidate's overall perception of the company. Prioritize good candidate experience by ensuring precise and consistent communication throughout the hiring process.
34. Only 1 in 10 employees think their employer does a great job onboarding new employees – Sapling HR
An efficient onboarding program is crucial for a successful employee experience, and it plays a significant role in smoothly transitioning new hires to their roles. To maximize the performance of new employees, it's crucial to have an engaging onboarding process.
35. 88% of organizations don't onboard well – Zippia
A negative onboarding experience is a huge-missed opportunity for many businesses. 
As mentioned earlier, only one in every ten employees believes their organizations are onboarding them effectively. Ultimately, a negative onboarding experience will negatively affect employee retention.
36. 58% of organizations say their onboarding process is focused on paperwork – Techjury
There is a misconception that onboarding is just administrative tasks and paperwork for new hires. 
However, the most effective onboarding programs are engaging and structured. The focus should be on integrating new hires and providing a smooth transition, not paperwork.
37. Organizations with a robust onboarding process improve productivity by over 70% – Zippia
A robust onboarding process helps engage and retain employees from their first day in a new role. So don't miss out on this golden opportunity to keep your new hires engaged and productive as an employer.
38. Employees who went through a structured onboarding program were 58% more likely to be with the organization after three years – Recruiting Division
There's no surprise that positive onboarding directly influences new employee retention. Keeping this in mind, prioritize your onboarding process to increase employee retention in the long run.
39. Only 29% of new hires say they feel fully prepared to excel in their role after their onboarding experience – Gallup
An engaging onboarding process lays the foundation for any new employee. Your hiring quality will automatically increase if your organization provides a stellar onboarding experience for new candidates.
An engaging onboarding process lays the foundation for any new employee. Your hiring quality will automatically increase if your organization provides a stellar onboarding experience for new candidates.
40. 56% of new hires prefer having a mentor or buddy to assist them – ClickBoarding
Assigning a mentor is a great way to help new hires transition and prepare for their roles. 
Mentors can also demonstrate company culture, boost engagement, and strengthen employee relationships. New hires often have many questions and need guidance during their initial period; a mentor can help and provide a smoother transition.
41. Retention rates for businesses that provide formal onboarding training are estimated to be 50% – Harvard Business Review
Onboarding is the key to employee retention. 
Without adequate training, new hires will not be equipped for their roles, which results in low productivity, satisfaction, and retention. To improve employee retention, the focus should be on practical onboarding training.
42. Using automation for onboarding tasks results in a 16% improvement in the retention rate for new employees – Outsystems
Automating onboarding tasks using technology can significantly benefit companies retaining their new hires. Companies can streamline the onboarding process by using software to automate paperwork, track progress, and send reminders.
V. Diversity Hiring Statistics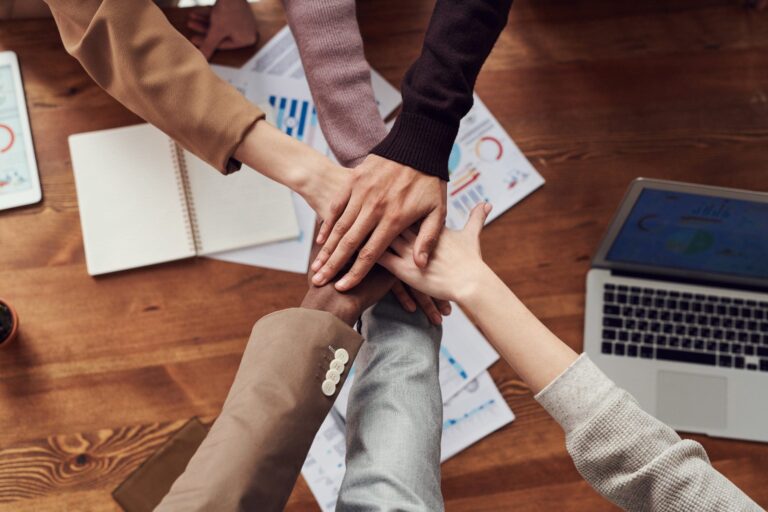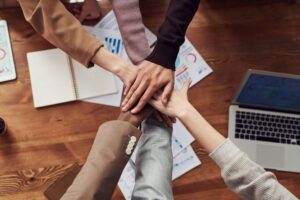 43. According to 57% of employees, their company should be more diverse and work harder to meet that goal – Apollo Technical
Workplace diversity has recently gained attention. 
Job seekers now anticipate more inclusivity and diversity from employers in all aspects. The benefits of diversity and inclusivity are numerous, and employers should implement diverse hiring practices to appeal to job applicants.
44. Companies with more culturally and ethnically diverse executive teams were 33% more likely to see better-than-average profits – Forbes
There are many benefits to diverse working teams, including higher profits. More diverse teams also collaborate to produce the best ideas since they bring different perspectives to the project.
Consequently, the diversity in ideas and different approaches will help accelerate business growth.
45. The average gender pay gap is 17% worldwide, ranging from 3% to 51% – Pew Research Center
Women represent almost half of the workforce, yet gender diversity is still an area that remains underrepresented.
In today's job market, providing equal pay to male and female counterparts is necessary. Without gender income equality, employers will miss out on exceptional talent and financial gains.
46. Racially diverse organizations are 35 percent more likely to outperform their peers – Apollo Technical
Low racial diversity remains a prominent issue in today's workforce. Employers must promote racial diversity in the workplace as it directly impacts candidate attraction and business profits.
The benefits of racial diversity also extend to the financial and social aspects, such as reducing discrimination and enhancing social support.
47. Workplace diversity boosts creativity and innovation, leading to better decision-making and a more professionally enriching environment – Forbes
Diverse hiring practices mean employing people of different ages, genders, ethnicities, sexual orientations, cultural backgrounds, and education levels. With a diverse working team, employees will automatically come across more diverse ideas and different perspectives.
Individuals from diverse backgrounds tend to bring a wide range of perspectives and solutions instead of a uniform solution based on a singular cultural viewpoint.
48. Companies with greater diversity are 70% more likely to capture more markets – Harvard Business Review
A diverse working team will naturally bring more diverse ideas and perspectives. Consequently, the more diverse an organization is, the more relatable they become to clients. Investing in a diverse team opens the doors to new client demographics!
49. 76% of job seekers report that a diverse workforce is essential when evaluating companies and job offers – Glassdoor
Today, most candidates evaluate inclusivity and diversity when applying for a job. 
Keeping this in mind, ensure you incorporate diverse hiring practices if you expect to attract top talent. Otherwise, you'll lose candidates to more diverse organizations.
50. 35% of HR leaders say diversity, equity, and inclusion are among their top five priorities for 2023 – Clear Company
Employers today realize the adverse effects of not prioritizing diversity and inclusion. 
As today's job seekers prioritize diverse and inclusive practices, employers acknowledge the importance of a diverse workplace. Neglecting the idea of diversity will lead to a massive loss of interested job seekers for your company.
51. Blind recruitment increases women's chances of getting hired by up to 46% – Builtin
A study has shown that men are twice as likely to get hired. Removing a candidate's identification details helps prevent unconscious bias, leading to more diverse hires. Pre-screening technology and assessments also increase the chances of hiring diverse candidates.
52. Employers that posted more about diversity on LinkedIn received 26% more applications from women, than companies that posted less – LinkedIn
In the age of social media, employer branding has become necessary for attracting talent! 
As diversity continues to be a top priority for job seekers, showcase your diverse practices, beliefs, and values to potential candidates. Your social media handles reflect your company's values, so make sure your online presence showcases a sense of diversity.
53. Only 11% of companies use AI technology to identify hard-to-reach candidate pools – Vervoe
AI and recruitment automation are great ways to remove unconscious bias from hiring. If you're looking for ways to actively recruit more diverse candidates, invest in AI screening tools and online assessments to reach a wider pool of candidates.