The rise of online job boards has altered the way recruiters source and connect with potential candidates. 
Gone are the days of sifting through stacks of paper resumes; today, recruiters have many digital platforms at their disposal. 
But how to find the ones that are the best for your hiring objectives?
Here's a list of 13 online job boards for you to pick the ones you NEED.
What are the best online job boards for recruiters?
1. Indeed: The global job search giant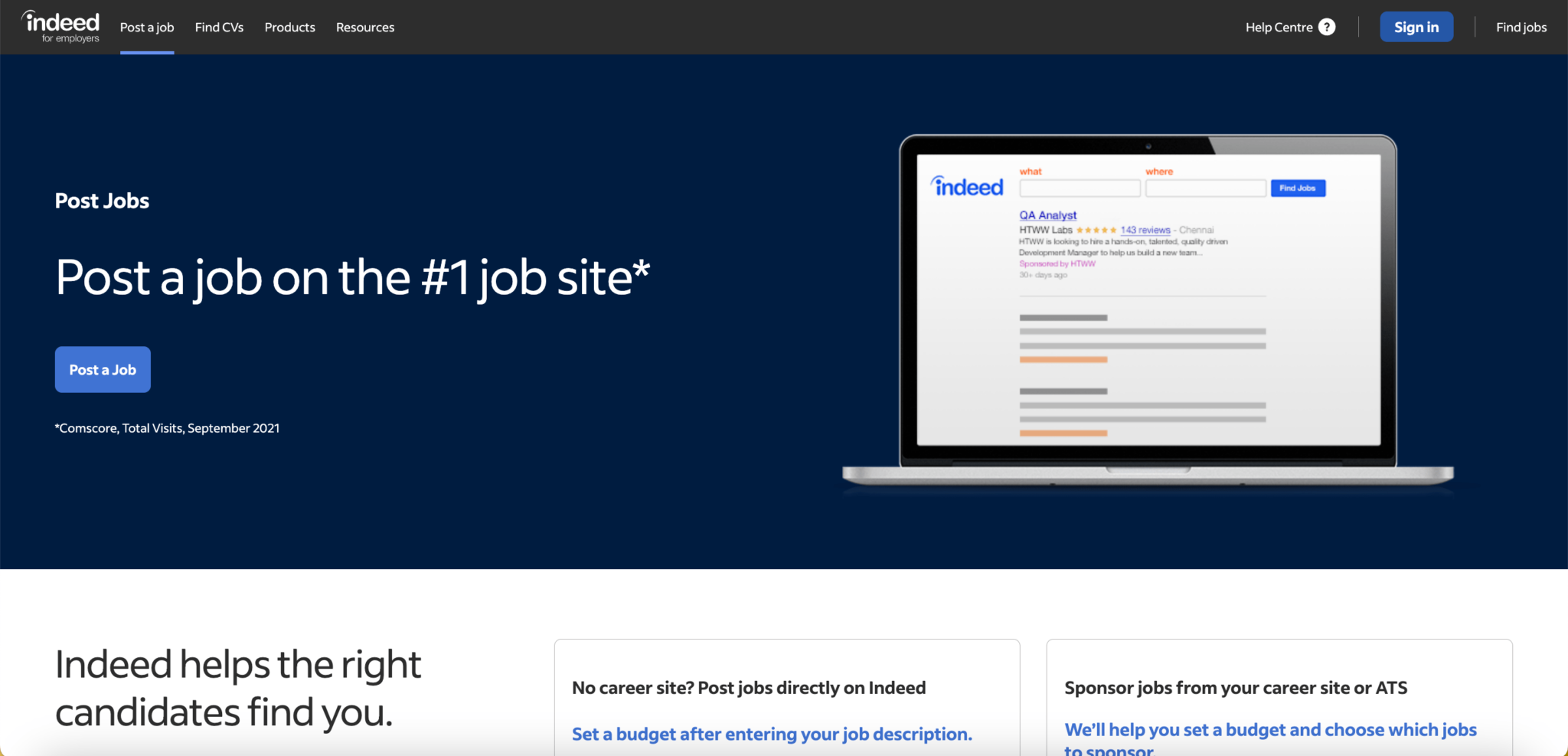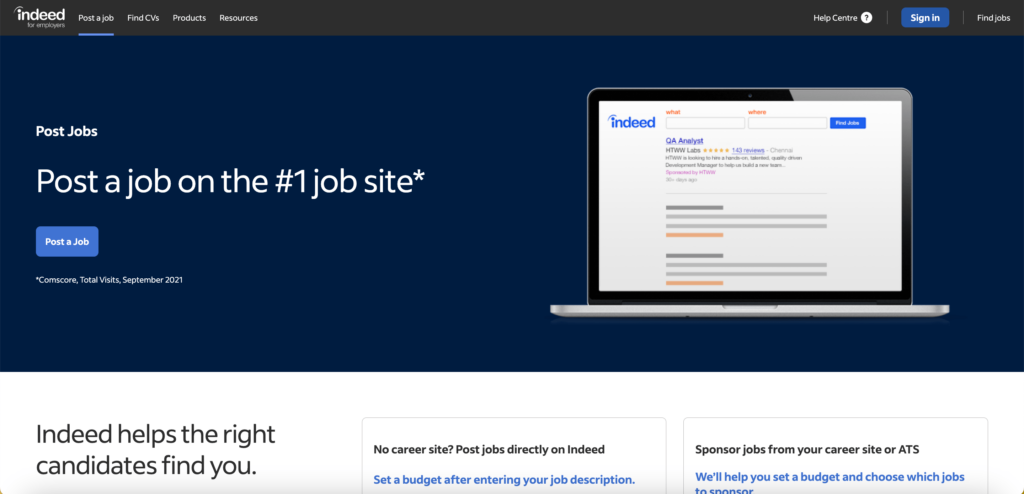 Indeed, often dubbed the 'Google of job search,' stands tall as one of the world's largest job boards with over 250 million monthly users. 
Key features for recruiters include sponsored job listings, resume searches, and company pages. 
In order to stand out and attract top talent, recruiters need to know how to use Indeed effectively.
Be it optimizing job descriptions with relevant keywords or providing clear company values – the best practices should be at your fingertips.
Read more: How to post a job on Indeed? Follow these 6 steps
2. Google for Jobs: Leveraging the power of search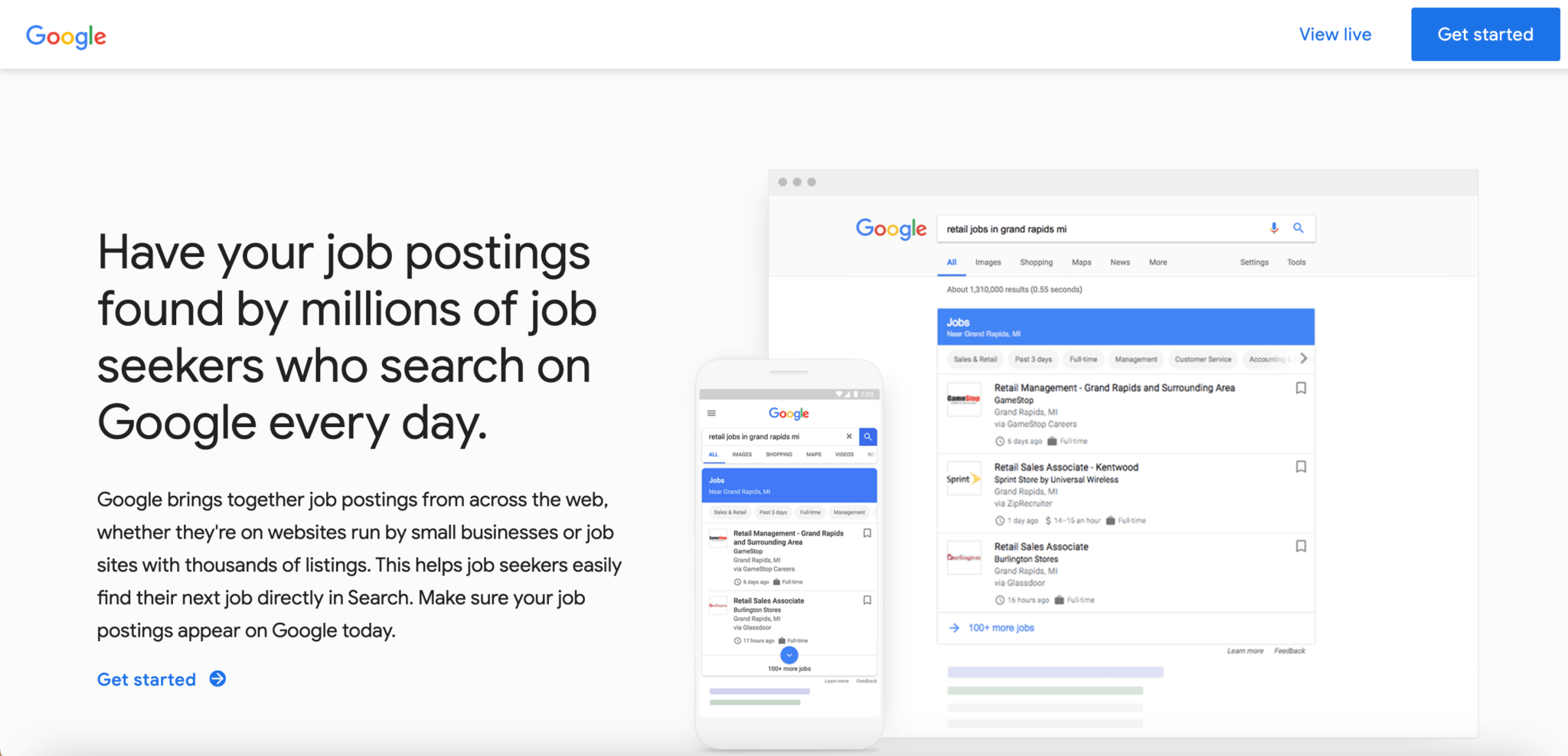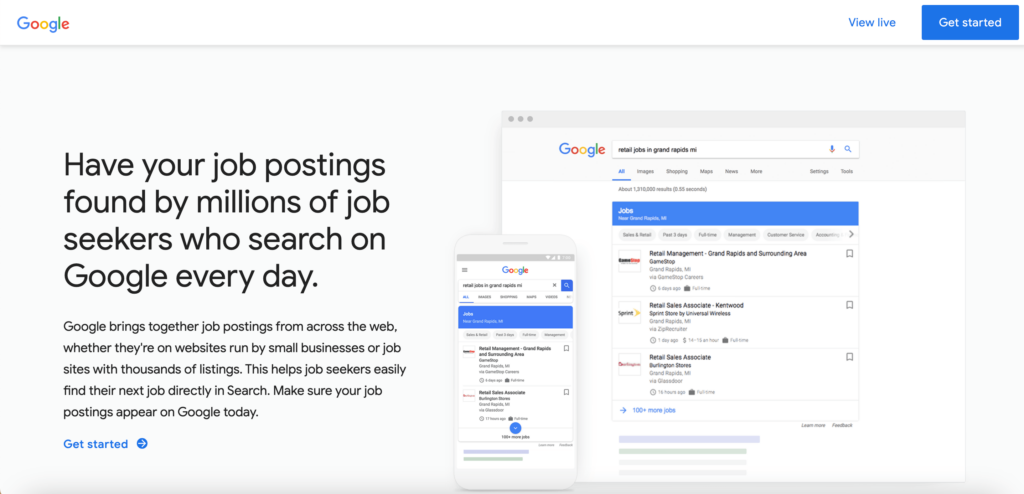 Google for Jobs is undoubtedly the flag bearer of digital hiring. 
And the best part about it is the simplicity it offers. 
For example, by structuring online job postings in a specific format, you can set them up to appear directly in Google's search results. 
Thus, it has unparalleled visibility by virtue of its AI-powered algorithm. 
The benefits of integrating with Google for Jobs are manifold, and it surely deserves a top place in your arsenal.
3. Jora: The international job search engine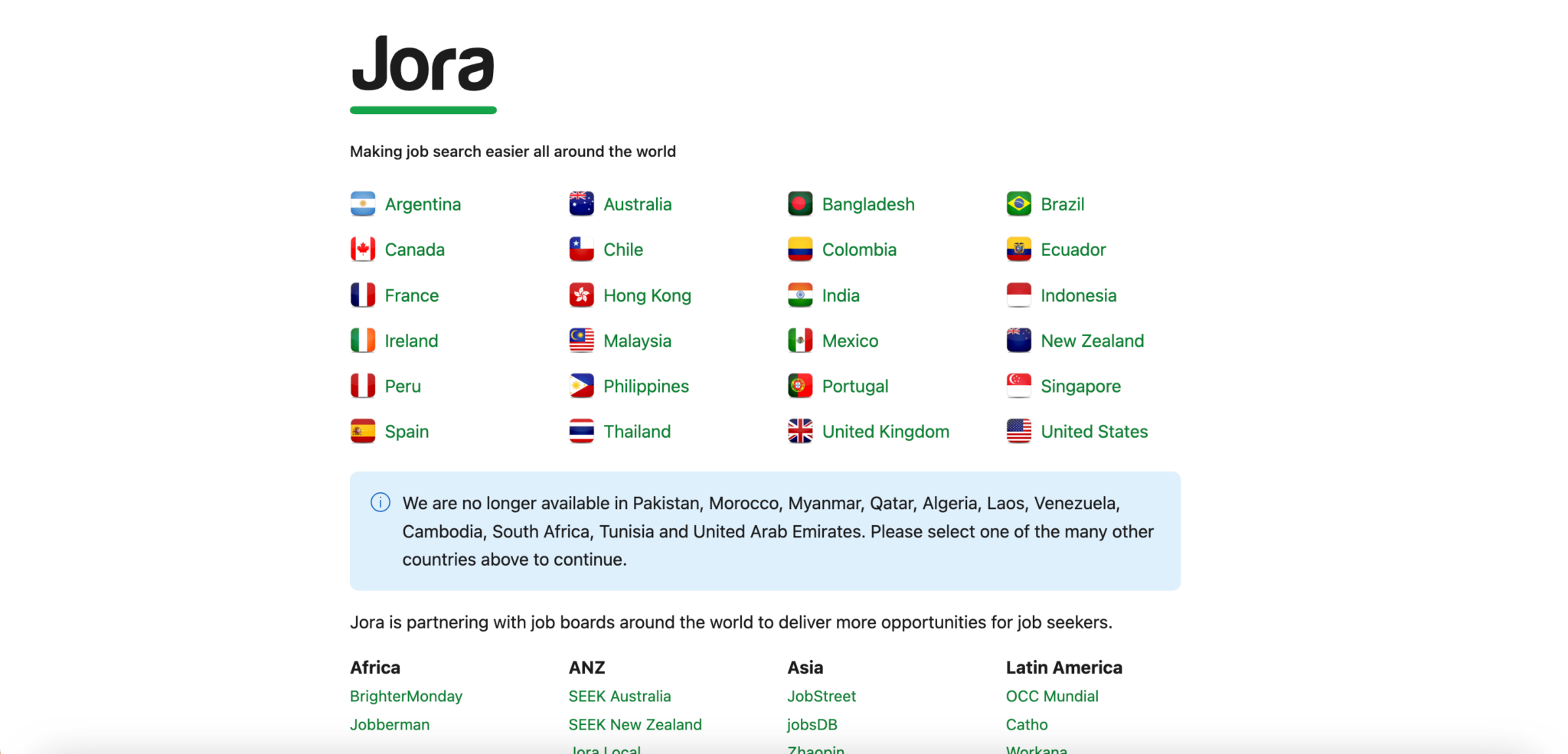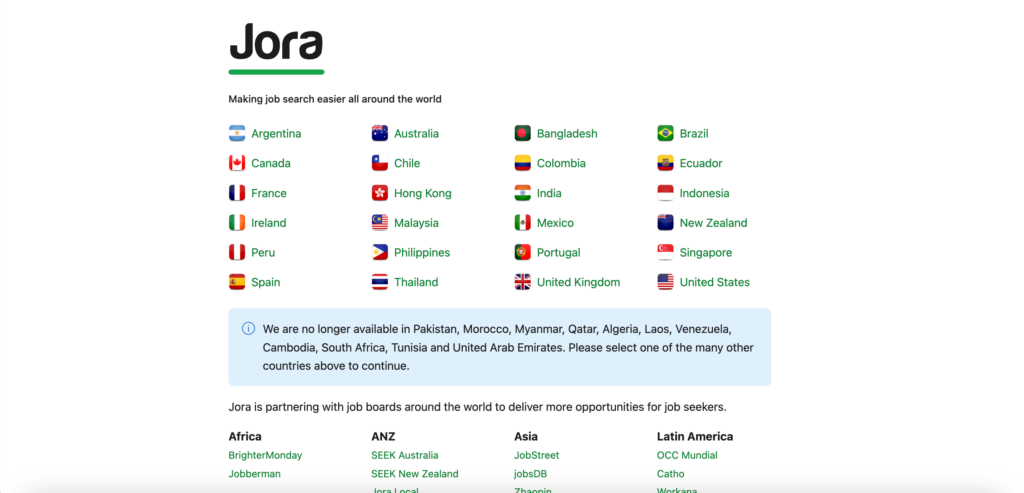 Originating from Australia, Jora offers a unique proposition. 
Beyond being just a job board, it's a job aggregator present in over 36 countries around the globe.
Posting jobs on this portal is as straightforward as it could be. And its intuitive interface is definitely a cherry on the cake, bringing in a hassle-free experience. 
More importantly, with Jora, recruiters can tap into a global talent pool, expanding their search beyond local boundaries.
4. Handshake: Connecting with the next generation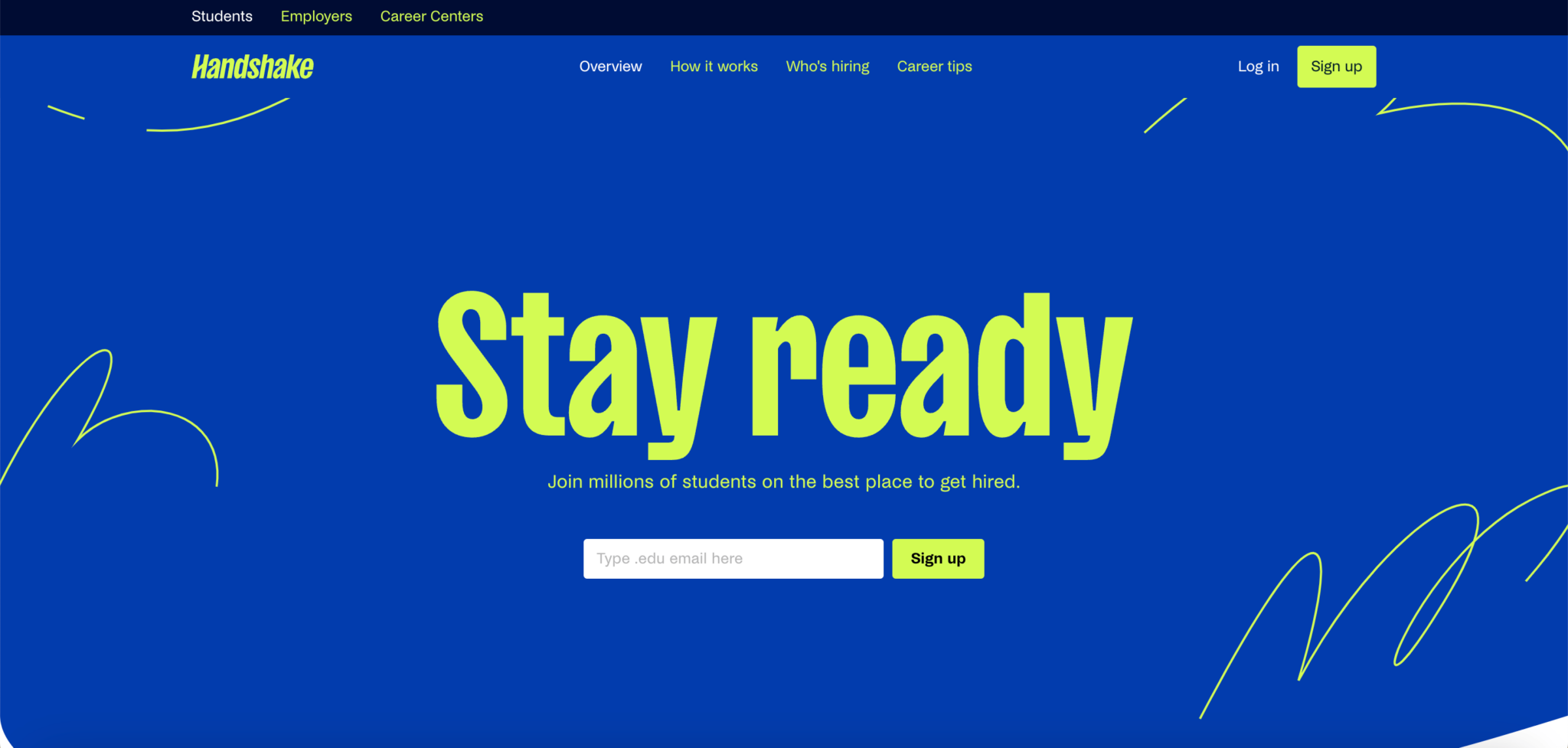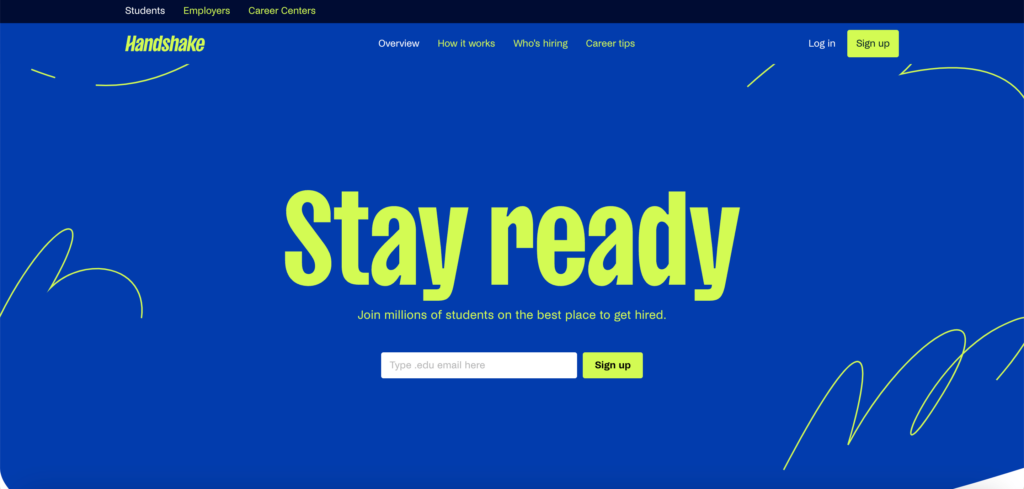 Over 14 million students from 700 universities in the U.S. use Handshake to connect with employers early in their careers.
This job board bridges the gap between recruiters and fresh graduates, offering a dedicated platform to target young talent (making job search and recruitment 10 times easier). 
With its university partnerships, Handshake ensures that recruiters have access to a diverse and dynamic pool of candidates ready to make their mark in their respective industries.
5. AngelList: Tapping into the startup ecosystem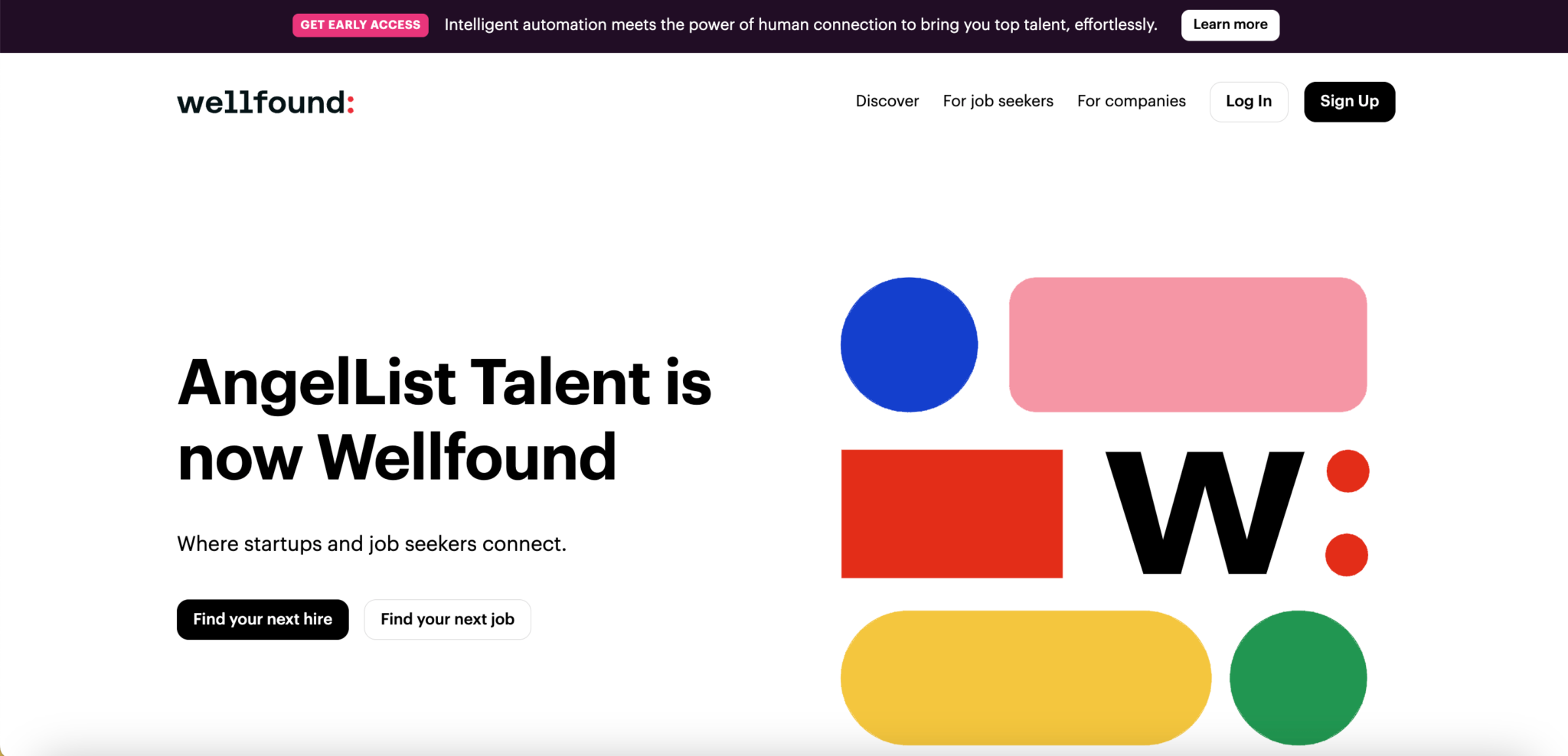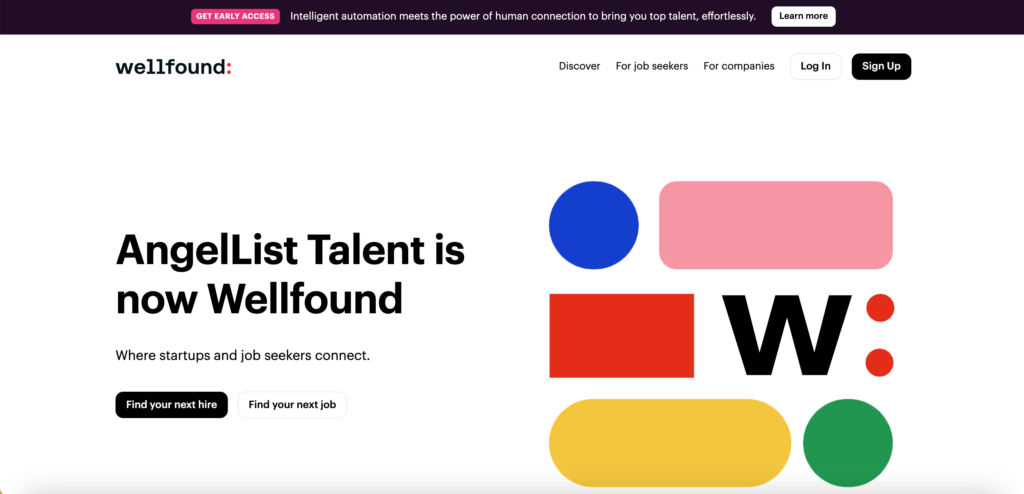 More than 100k companies have recruited their first team members through AngelList.
Here, recruiters can engage with job seekers specifically interested in the startup culture.
Startups are renowned for their distinctive work culture, marked by creativity, swift adaptability, and expansion. 
AngelList plays a pivotal role in this context, drawing in those who are bold, inventive, and forward-thinking, and are in search of new and exciting opportunities to embark upon.
6. LinkedIn: Beyond professional networking


Almost 950 million! That is the volume of people you'll find on LinkedIn.
Sounds like an absolute goldmine for recruiters, doesn't it?
And one of its major advantages has to be the professionally eager audience it hosts. 
Job listings on LinkedIn are viewed by serious candidates who often have all the necessary niche skills. 
While the platform does offer a range of premium features for recruiters, effective utilization of its basic job posting feature can also yield significant results.
Read more: Learn how to post a job on LinkedIn like a pro recruiter  
7. Glassdoor: Where transparency meets hiring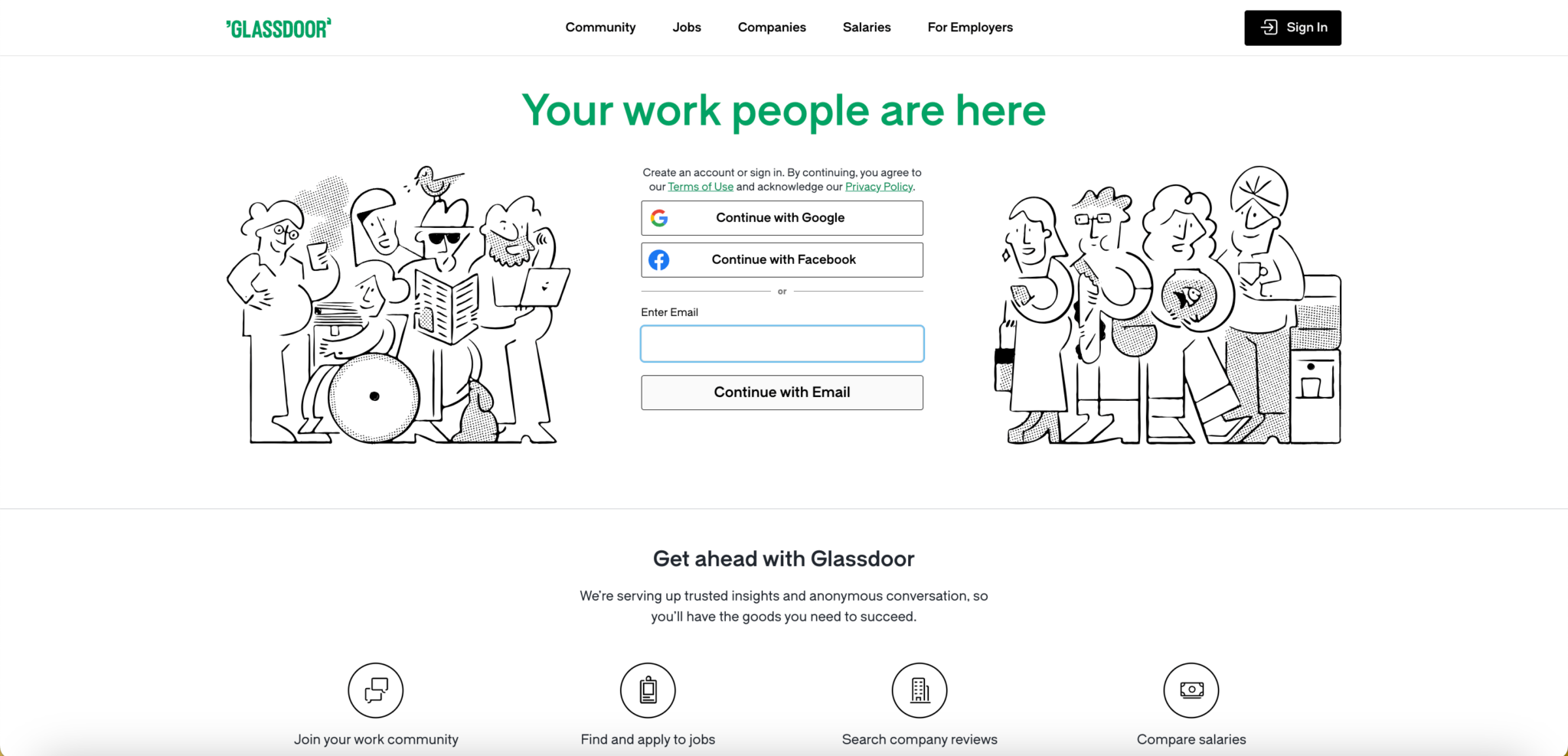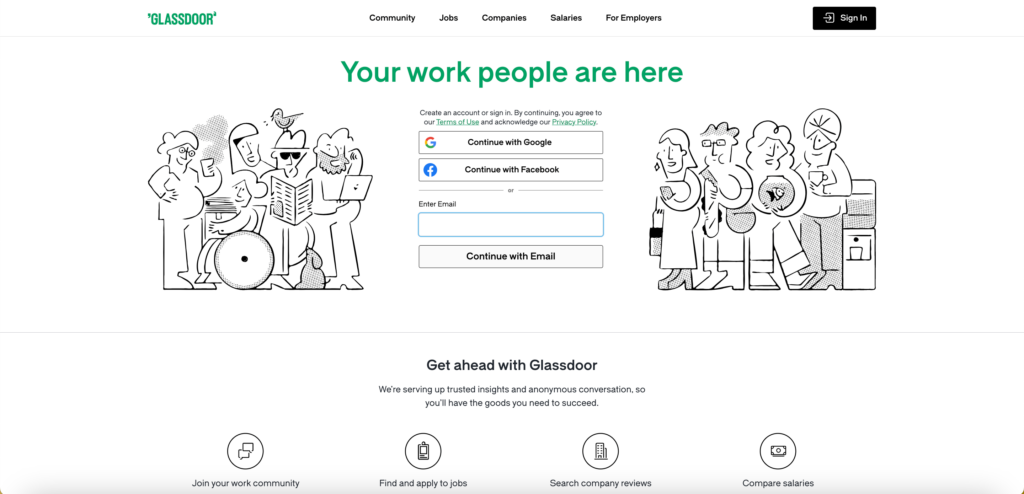 In an age where company culture and values are paramount, Glassdoor is a platform you need to stay on good terms with. 
Glassdoor offers insights from employees about the work environment, salaries, company reviews, and job listings. 
At present, it has reviews for over 1 million organizations.
The power of company reviews cannot be understated, as they provide candid insights into a company's internal operations. 
Hence, it's evident that fortifying your employer brand on Glassdoor can significantly boost the quality of applications you receive.
8. SimplyHired: Broad reach with one post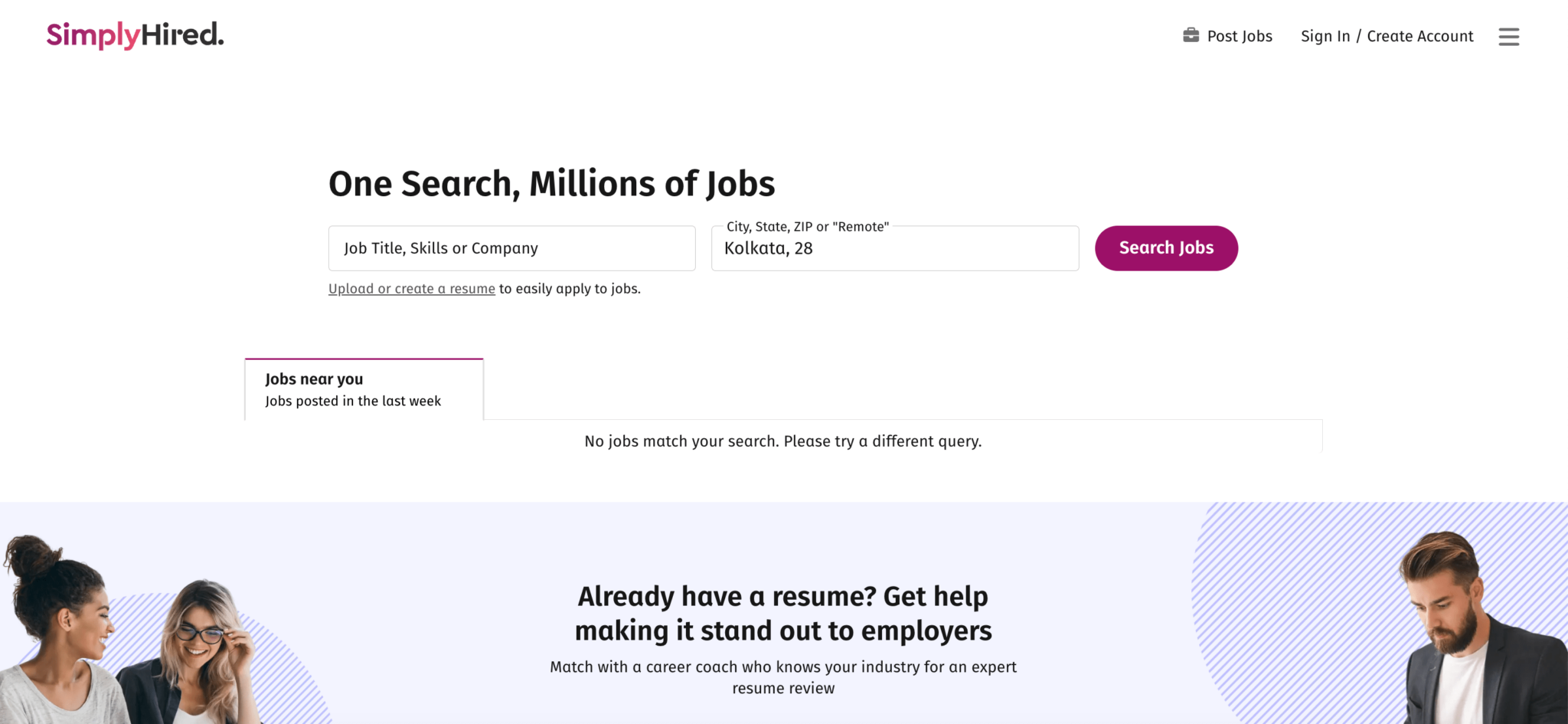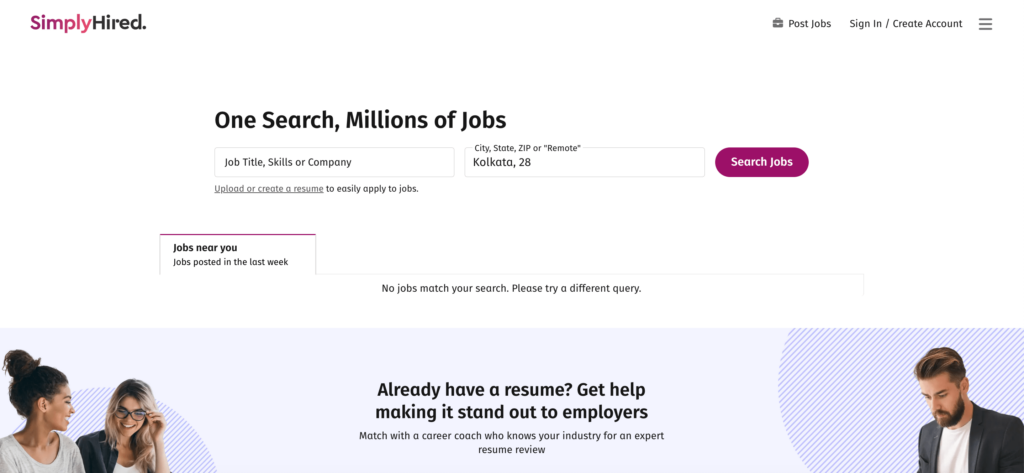 With SimplyHired, a single job posting can be syndicated across over 100 job boards. 
In digital hiring, this innovative yet useful feature ensures maximum visibility with minimal effort, a win-win for every recruiter. 
Moreover, tracking your application metrics is a breeze with SimplyHired's intuitive dashboard.
9. FlexJobs: Embracing flexibility and remote work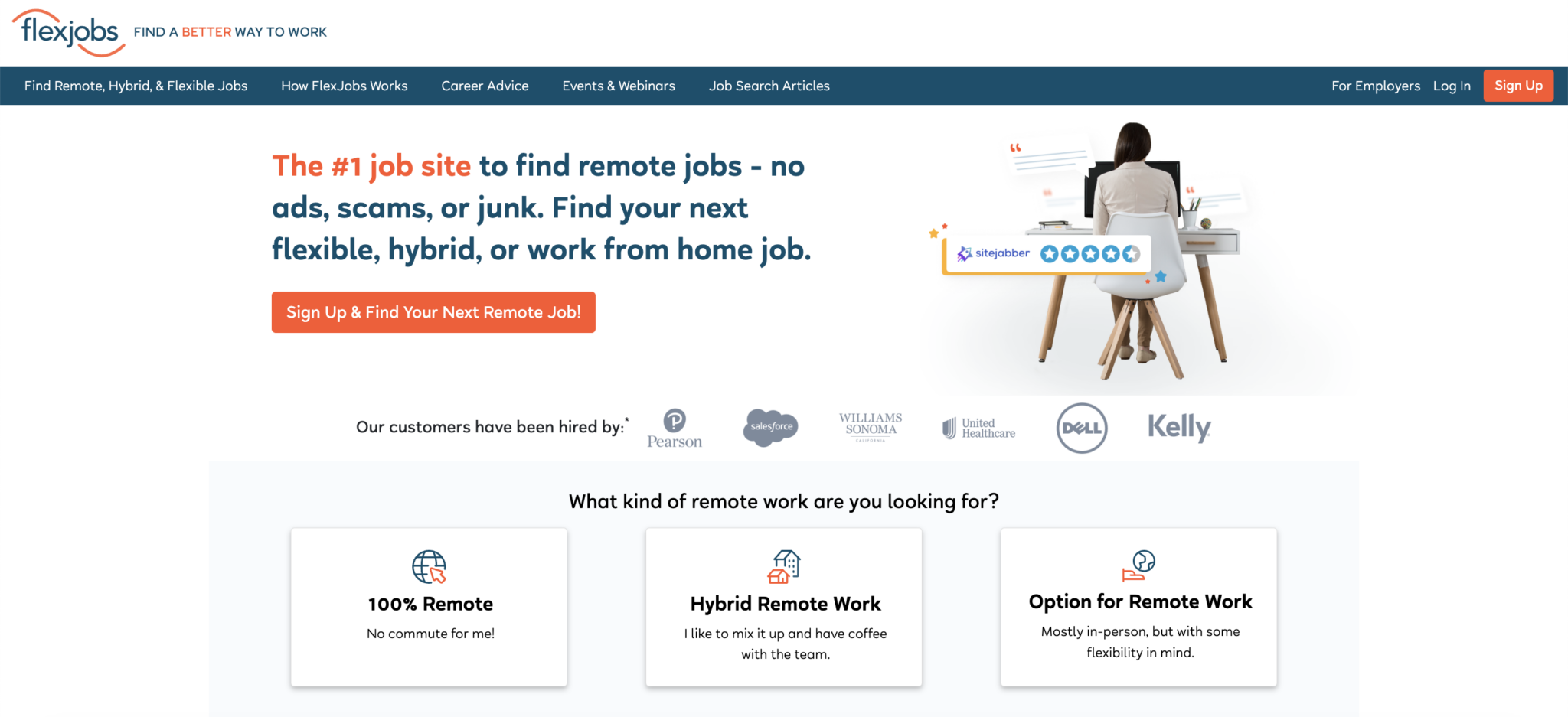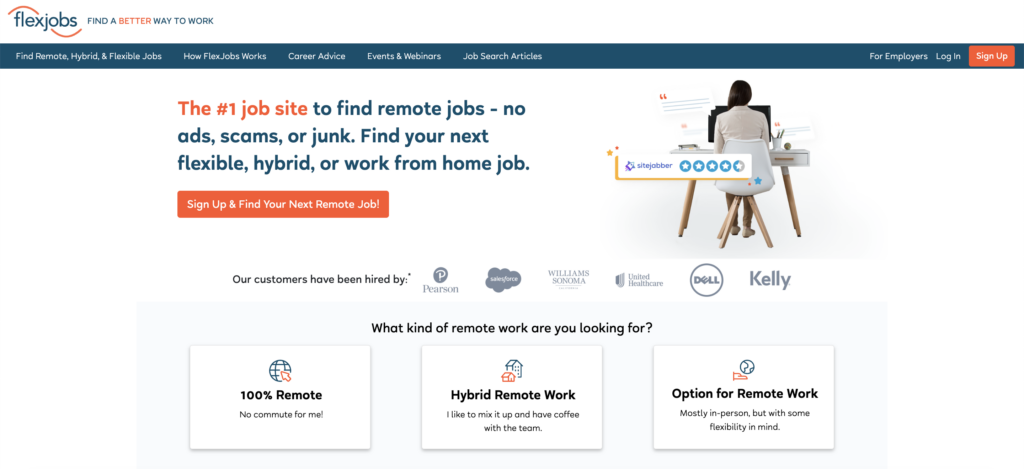 The future of work is not only flexible but also majorly remote and hybrid. 
FlexJobs specializes in such roles, ensuring that recruiters can attract top remote talent without sifting through irrelevant applications.
One of its principal concerns being work-life balance, FlexJobs continues to be the favorite for the like-minded.
10. Ladders: Focusing on high-paying jobs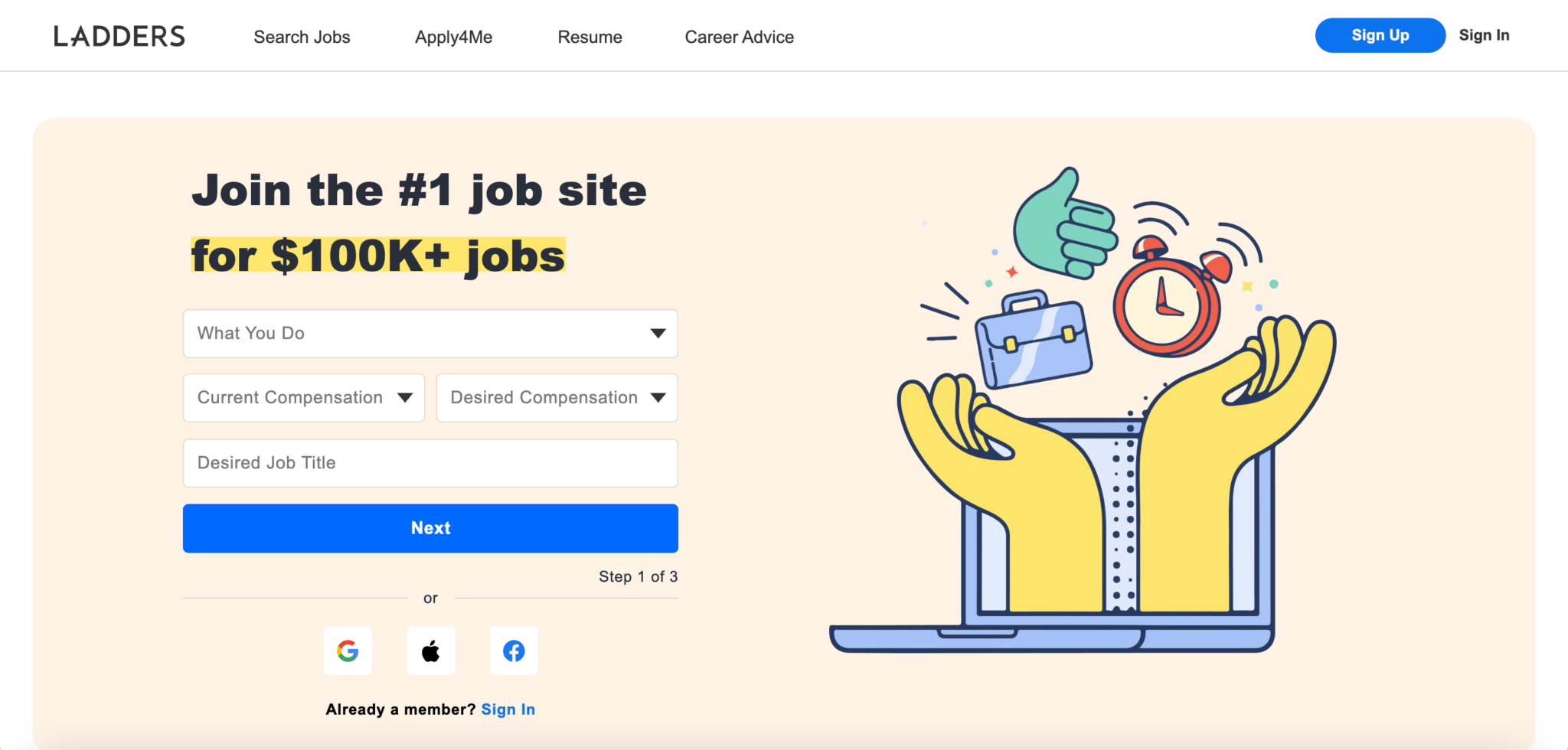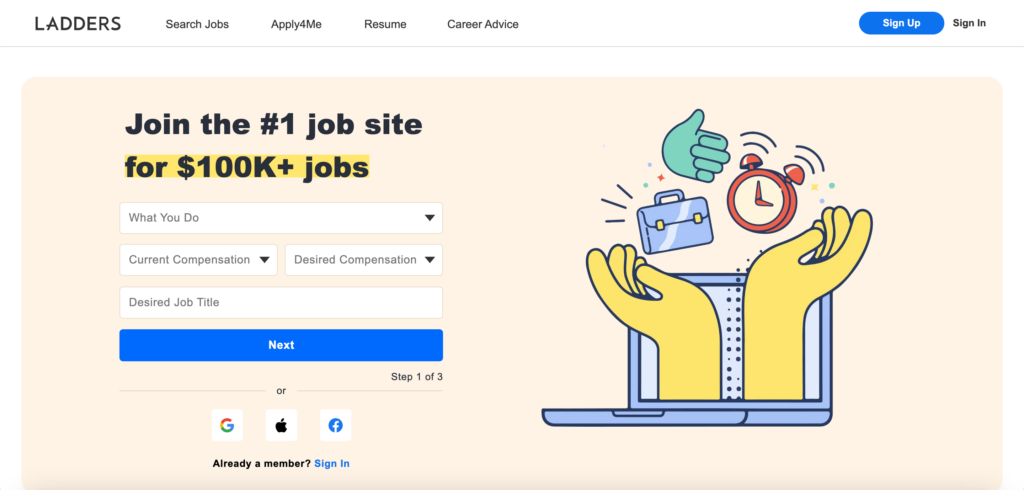 For senior roles with hefty pay packages, Ladders should be your first choice. 
The expertise-oriented job market on Ladders ensures that listings are only viewed by seasoned professionals. 
This platform combines active and passive recruitment strategies to attract executive-level candidates.
11. Scouted: Data-driven recruitment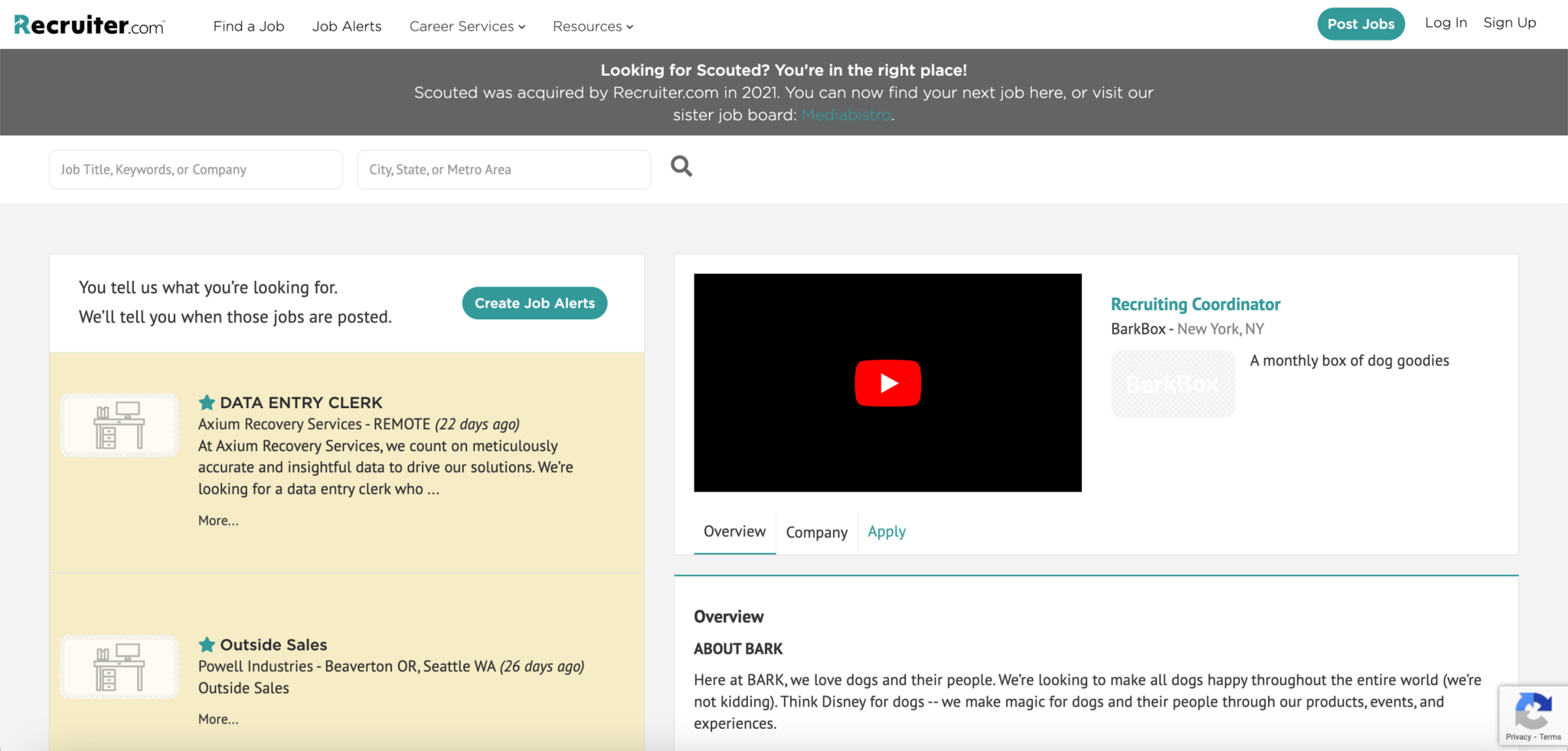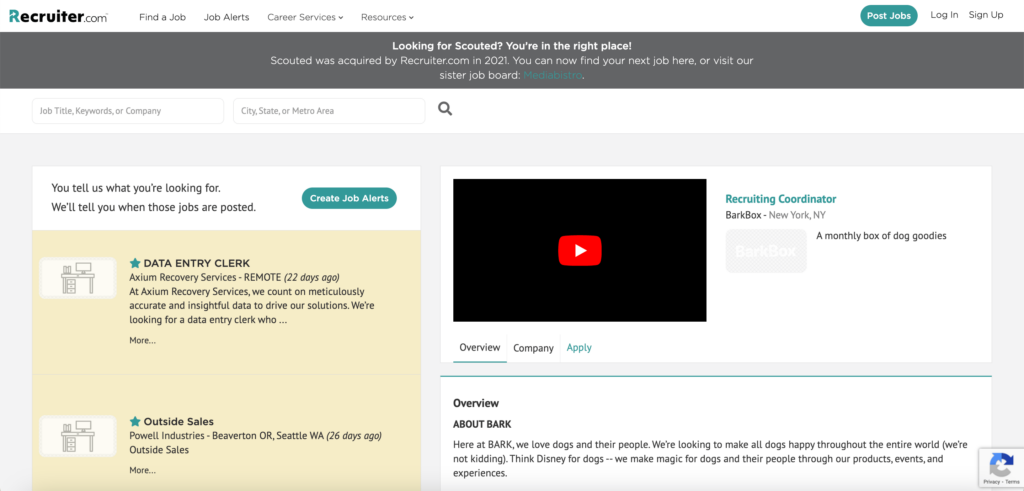 Personalization backed by data – the very essence of Scouted. 
Beyond typical traditional resumes, Scouted uses AI to match candidates with roles, ensuring a fit that's more than just skills-deep. 
For recruiters, this means judicious use of recruitment data analytics for a more efficient process and, hence better matches.
Read more: Data-driven recruitment: The complete guide for 2023 [+ 5 best practices]
12. Dice: The tech job marketplace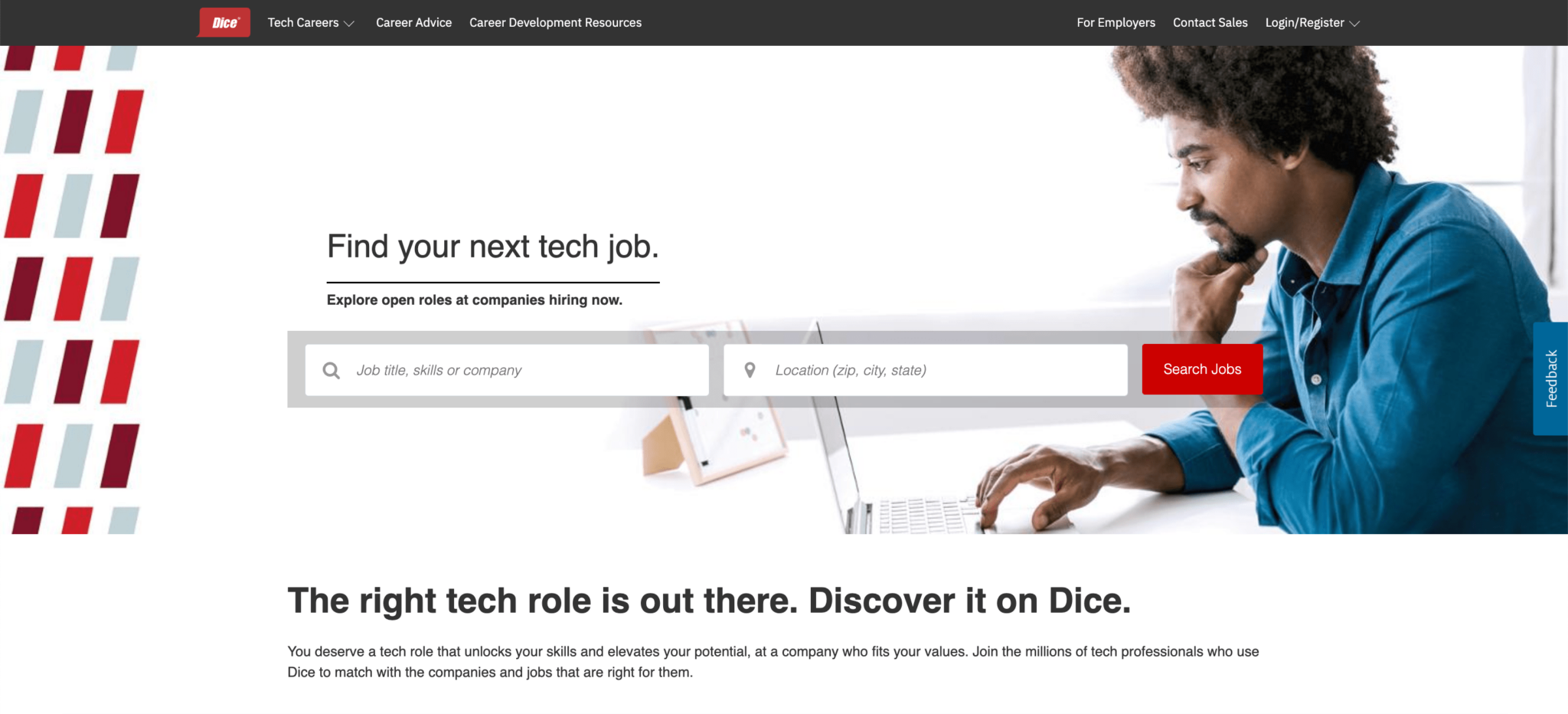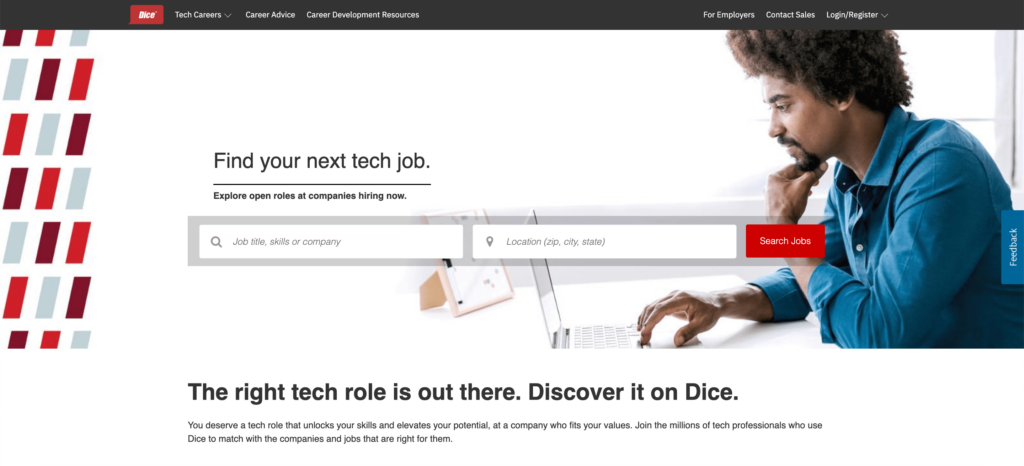 Dice has carved a niche for itself by building a specialized hub for tech professionals.
This includes everyone from software developers to systems engineers. 
With its industry-centered approach, Dice translates to a tailored job search experience. 
They also provide valuable insights into the market with the help of their vast database and insightful resources.
13. The Muse: Peak transparency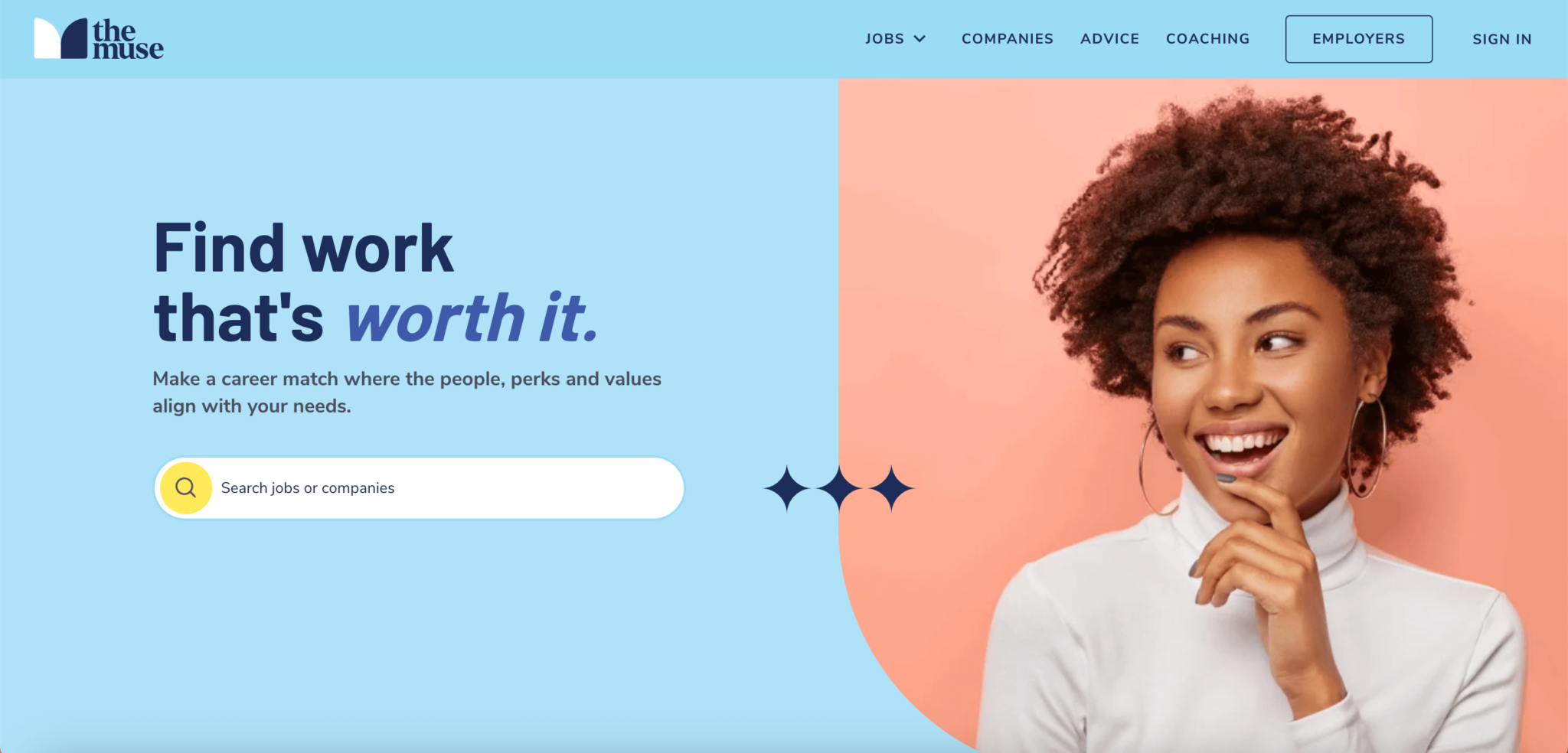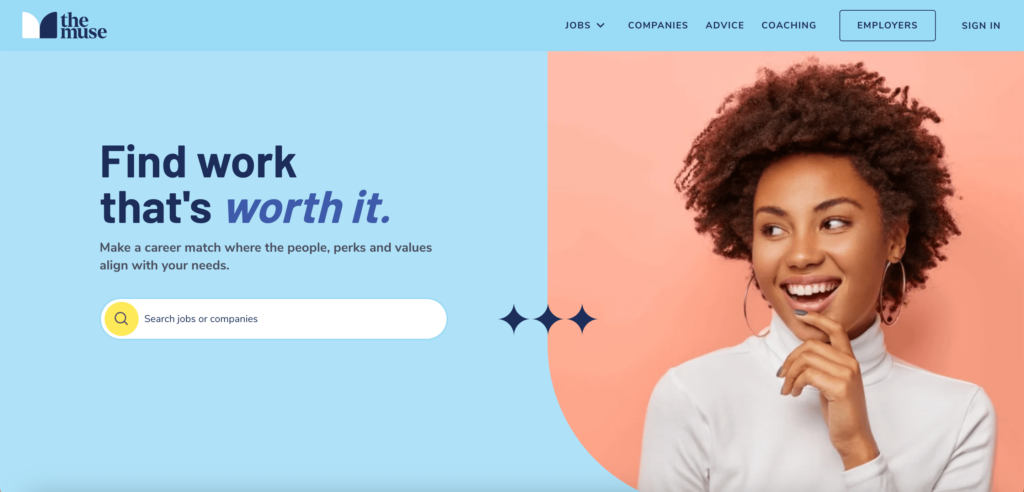 The Muse offers a unique behind-the-scenes look at companies' hiring processes.
Companies can showcase their office culture, group interviews, and day-in-the-life videos, offering a glimpse that fuels a human connection. 
This transparent approach helps potential candidates get a feel for the company culture and work environment before applying.
Frequently asked questions
1. How do online job boards like Monster ensure data privacy for applicants?
Platforms like Monster prioritize user data privacy by implementing robust encryption methods and secure data storage protocols. 
They have comprehensive privacy policies that detail how user data is managed and often provide users with options to control their profile visibility, ensuring a secure job search experience.
2. How do online job boards handle potentially fraudulent job postings?
Major online job boards, such as Indeed, have rigorous systems in place to detect and remove suspicious job postings. 
They utilize a combination of automated checks, manual reviews, and user reporting mechanisms to ensure the authenticity and quality of listings.
3. How are online job boards evolving their application assessment methods?
Modern online job boards like Scouted are moving beyond traditional resume screenings. 
They're leveraging advanced analytics and tools to assess a candidate's inherent talents and potential fit for a company, offering a more holistic view to employers and ensuring a match that aligns with both skills and company culture.
4. How do job boards ensure that job listings remain relevant and high-quality for their target audience?
Niche platforms like Ladders, which focus on high-end, high-paying jobs, maintain quality by curating their job listings. 
They often have a review process in place to ensure that the jobs listed align with the platform's target audience, ensuring that both employers and job seekers have a relevant and efficient experience.