We understand. You have heaps of work to complete apart from sourcing and hiring quality candidates. To make things easy, we had previously written a blog on productive recruitment tools that'll save you time and money. So, even if you're starting on your recruiting journey and looking for a guide that'll help you choose the right tools, you've landed in the right place.
Nobody likes to keep doing tedious and uneventful tasks daily, and we know it the best. We've done the work for you. Here's a list of 10+ recruitment tools that'll make your day less crazy and more wholesome!
10+ recruiting tools for agency recruiters
With thousands of companies out there creating different sorts of recruiting tools for agency recruiters, which one do you really go for without wasting money?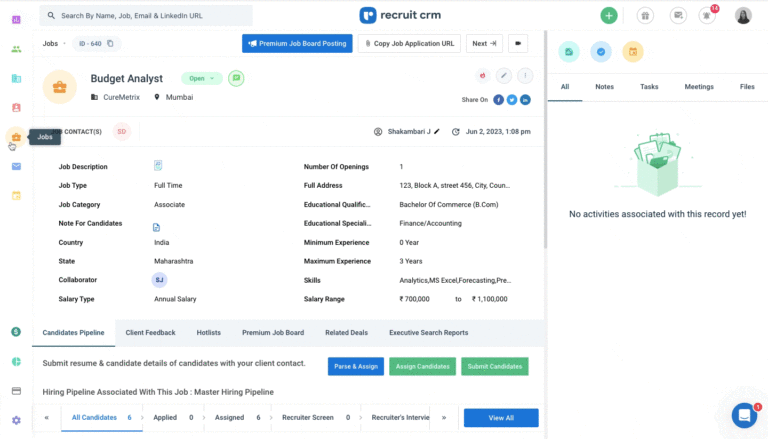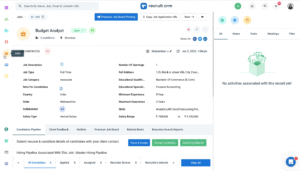 Starting from sourcing candidates and giving the best client and candidate experience to customizing your sales pipeline and more, Recruit CRM automates repetitive manual tasks with the help of their Applicant Tracking System (ATS) and Recruitment CRM software.
Using their Chrome extension, you can easily add candidate profiles to your recruitment database, hotlist your favorite ones, add notes, and do so much more. Their features are endless, and the best part about this recruitment tool? Folks at Recruit CRM are known globally to provide the best customer support to their users.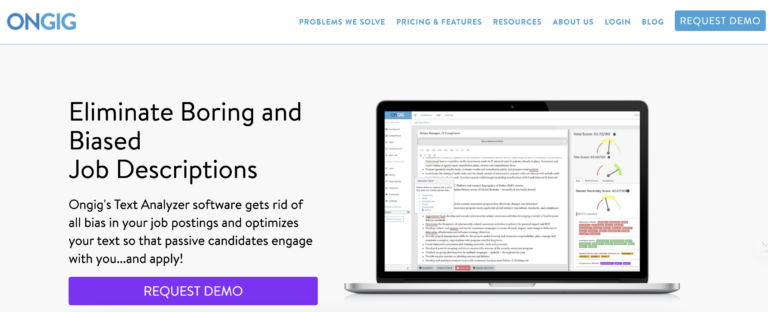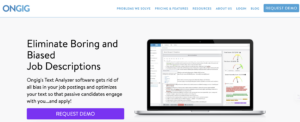 After innumerable surveys conducted worldwide, research has proved how the way you write your job description can attract different gender spectrums. In fact, the University of Waterloo and Duke University proved how gendered wording in job advertisements exists and ascertains gender inequality. To eliminate such strong biases, job descriptions should be optimized well.
Ongig is one such company that is into the augmented writing space. Its text analyzer eliminates any form of biased wording in your job postings, making it easy for you to engage with passive and active candidates.
There's no better place than LinkedIn for recruiters and hiring managers. Being one of the most trusted social media networks in the United States, LinkedIn has approximately 722 million users with an audience worth noticing.
Being a professional network, 59.9% of LinkedIn users are between 25-34 years of age with great decision-making capabilities, making it one of the best social media recruiting tools and a great platform for agency recruiters to continue their relentless quest for quality candidates.
From job postings to mastering Boolean search and sourcing candidates, creating your LinkedIn company page, managing your employer brand, and interacting with potential candidates, LinkedIn comes in handy for almost every recruiter.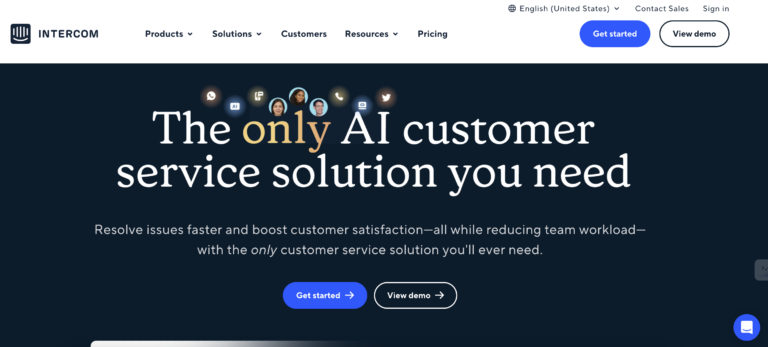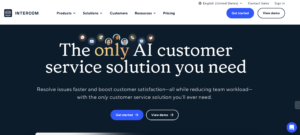 Using a normal conversational bot integrated with your recruitment agency's website is about attracting, educating, and retaining both clients and candidates.
Apart from helping businesses with sales and customer service, Intercom can improve your brand with proactive support and immediate responses.
In addition, it helps cut down operational costs and works 24/7 to cater to your recruiting needs.


If you think you've hired a candidate and now your job is done, then you're far from being correct.
We know, right, your job seems unending…! But the real challenge begins now. Onboarding and engaging become your new responsibilities in no time. Often recruitment agencies overlook the importance of employee onboarding and providing a quality employee experience, but we are here to remind you that there are no shortcuts to recruitment.
And honestly, in today's age of digital and AI revolution, we don't understand why you can't have an onboarding process that's impressive, automated, and focuses on employee retention.
Click Boarding is a great tool that allows you to have a personalized employee onboarding process. With features like guided intuitive experiences, seamless workflow orchestration, seamless mobile-first access, and more, this is one of the top recruiting tools that recruiters can use.


There are two things you need to keep in mind— first, a candidate's CV can't be the only piece of information that you trust or judge, and second, you need to check what a candidate can actually do with respect to what he/she is stating. And how can you achieve that? With the use of a candidate assessment tool.
Vervoe is one such recruitment tool that allows you to customize your tests or even use previous tests that other companies have implemented. It gives you a complete 360-degree view of how your candidate will fit into your client's organization.


Honestly, if you're still unsure about creating a social media presence for your recruitment brand, then you're missing out on a massive chunk of traffic that could be useful for your staffing firm. Every single brand nowadays has at least one social media profile via which they engage with their audience.
Currently, there are about 3.78 billion social media users across the world, which equates to nearly 48% of the population. So, maintaining equal engagement on social media platforms such as— LinkedIn, Twitter, Facebook, YouTube, Instagram, and others is not just essential but compulsory.
A social media tool like Buffer can prove to be useful for recruiters in saving time and scheduling posts, showing your social media metrics (your best and worst-performing posts), helping you find the right time to post, etc. In case you don't want to go ahead with it, here are some Buffer alternatives too.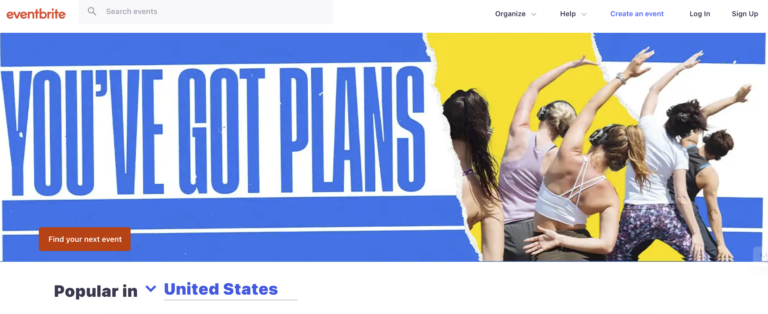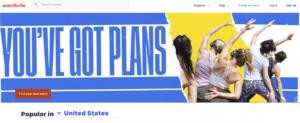 With Covid-19 protocols being relaxed in several parts of the world and events starting to roll back in place, keeping safety in mind, you can start planning (if not executing right away) your recruiting events with ease using a platform such as Eventbrite.
Recruiting events do not just show off your cool employees but also your brand and company culture. Additionally, it's a great way of engaging with everyone in the recruiting and staffing industry by giving you a look into the latest recruitment trends.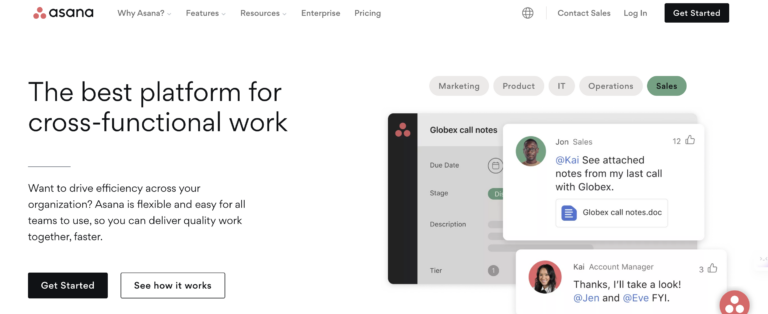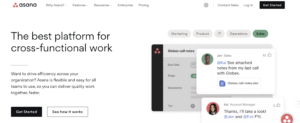 Asana is, without a doubt, one of the best tools for recruitment. It's a great productivity tool helping you save time, organize important documents, manage your workflow, and help in marketing, sales, operations, agile management, and so on. Recruiters can use Asana to onboard fresh recruits too.
This tool can be your best bud when you find yourself amidst recruiting blues from crucial project management, content planning, automating routine work, etc.
Apart from Asana, you can also opt for similar productivity tools like SmartTask, ClickUp, or 
Monday
.


When it comes to assessing language proficiency, relying solely on recruiters' judgments can often lead to inaccurate judgments. That's where Pipplet steps in, offering a game-changing language assessment tool designed explicitly for businesses.
Say goodbye to inaccurate evaluations! Pipplet takes the lead with its unique approach to assessing language skills in over 40 languages. It delves deep into candidates' oral, written, and speaking abilities, providing a comprehensive picture of their language prowess.
Pipplet also goes the extra mile by offering industry-specific tests tailored for sectors like customer support, retail, and hospitality. Now, recruiters can uncover language skills that go beyond what's listed on a CV, ensuring the perfect match for their business needs.
We hope this entire unbiased research on the best recruitment tools will help you choose the right ones. Recruiters and hiring managers should set up demos before investing in them. Check out the following ROI before selecting:
Your time to fill
Time spent in onboarding candidates
Cost per hire
Retention rate


More and more video recruiting tools like VidCruiter is gaining momentum because of the remote-only work culture on the rise due to the pandemic. As a result, recruiters are conducting virtual interviews to select candidates in place of face-to-face interviews.
Amazon, for instance, called off most in-person interviews and set up virtual ones instead for candidates to connect with their employers via Amazon Chime, their own video conferencing software.
Recruiters globally widely use VidCruiter, which helps with both pre-recorded and live videos, structured interviews, video proctoring, audio interviewing, interview scheduling, and more.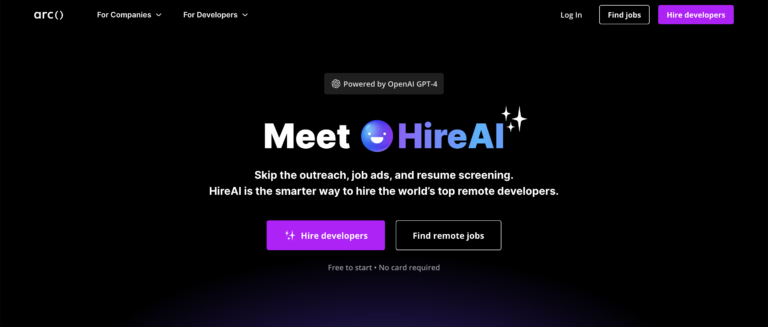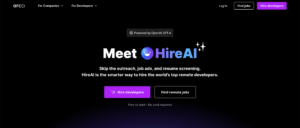 The rise of remote work has led to an increase in demand from job seekers around the globe. However, recruiters now have to sift through a larger number of applications, which can be extremely time-consuming. Arc's HireAI simplifies how hiring managers find the right developers, making it more efficient and cost-effective.
Skip the manual search, outreach, and resume screening. Arc's HireAI gives you instant candidate matches without searching and identifies top applicants with no manual screening. Access Arc's network of 250,000 developers worldwide and hire top remote developers at lightning speed.