Does a recruiter ever step into a candidate's shoes to understand the challenges and difficulties faced in the job market?
Johnny Cooper, Founder of Cooper Coleman LLC, explains how his experiences both as a recruiter and a candidate helped shape the development of his executive search agency.
Before diving into their story, here's a quick background on Cooper Coleman.
Founded in 2020 by a team of non-profit and executive search professionals, they partner exclusively with non-profit organizations, foundations, and research and academic institutions.
They provide their clients executive search and advisory services.
Cooper Coleman was built on two primary tenets–
Representing an organization as if they were representing themselves
Often, agencies don't spend enough time getting to know their clients and adequately representing them in the marketplace. With a lack of prior knowledge about their client, these agencies are unable to deliver quality services.
Maintaining the dignity of candidates throughout the hiring process, irrespective of whether they get hired
Being in the job market in 2020, Johnny Cooper noticed the challenges and the type of treatment he faced as a candidate.
He had noticed gaps in the recruitment process, including how recruiters handled several situations and how candidates were handled.
These circumstances boiled down to developing a firm that acknowledged the market needs.
Main Challenges Faced by Cooper Coleman & What They Were Looking for in a Recruitment Software
When I encountered Recruit CRM, I saw a few different things that I really liked. One– that this was also a growing company that was entering this space, and I felt that you all could understand some of the challenges and opportunities we had. I also really liked your accessibility.
Apart from the existing market challenges Cooper Coleman faced, Johnny and his team were looking for a recruitment software that–
Could replace spreadsheets for a scalable and sustainable long-term business
Helped in sustaining small and emerging recruitment agencies
Had a monthly subscription fee and allowed add-ons as they grew and expanded at their own pace
Was easy to use and flexible
How did Cooper Coleman Achieve Success with Recruit CRM?
Recruit CRM has been helping recruitment agencies build customized workflows and automate their recruitment processes to scale their teams, increase revenue, save time and be more productive.
As a first-time user of the system, Tony Paskauskas, COO at Cooper Coleman found the system very easy to understand with the help of weekly webinars, training demos, and 24/7 customer service.
The super-fast customer support (response time under 2 mins!) helped overcome any problems. The resources, weekly webinars, and demos helped train the team and understand unfamiliar features.
Recruit CRM was straightforward to understand compared to other systems in the industry.
Flexibility in the system made it easy to use and track their results.
Speaking from somebody who's only had their hands on it for five weeks, I've been able to really familiarize myself with this product almost completely on my own by just using the resources coming from you. With other organizations that utilize CRMs–that's not the industry norm.
Knowing that a team is available 24/7 for their needs made Recruit CRM a reliable choice.
The Results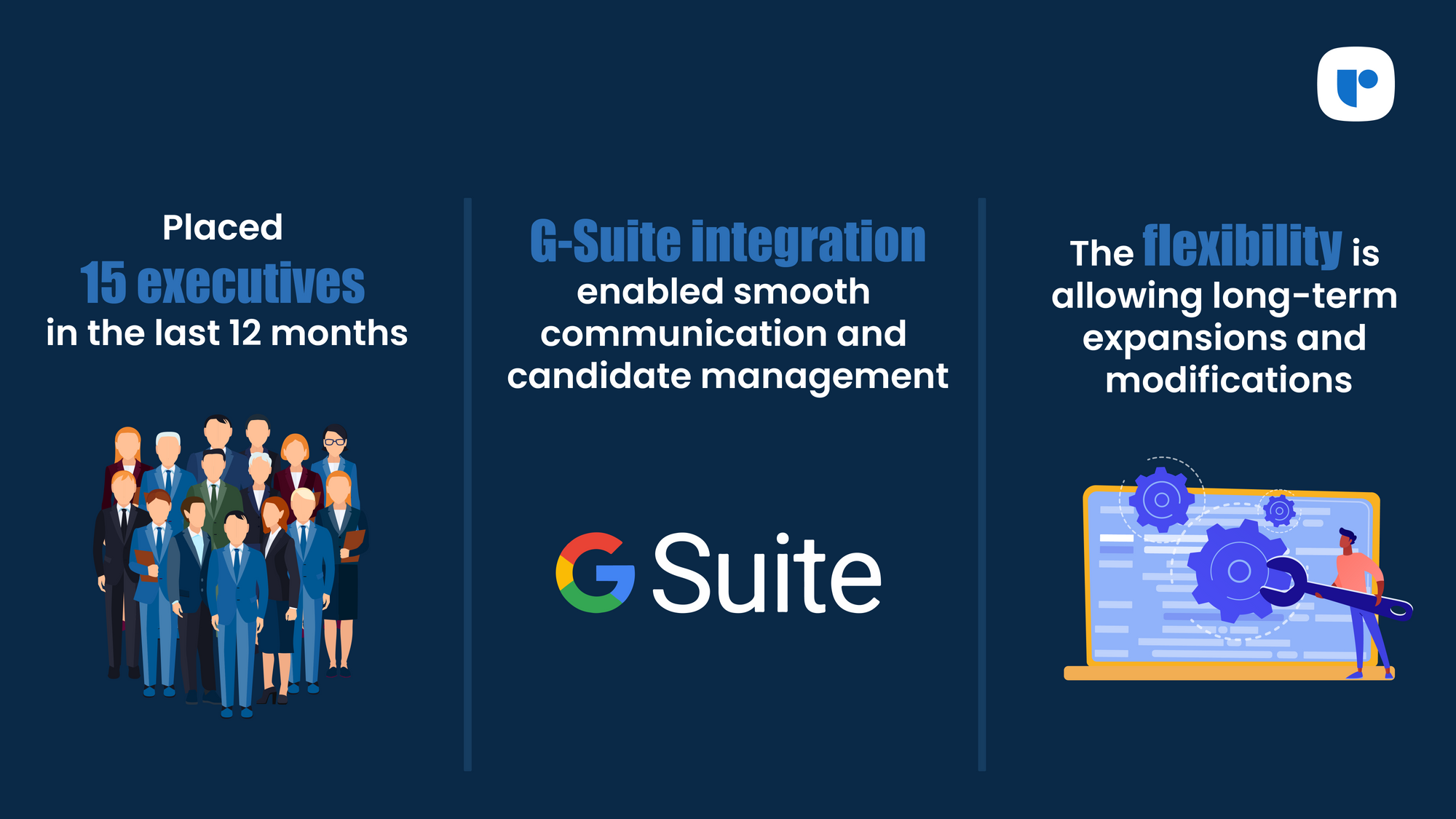 Their vision was to expand their abilities as a growing firm with the help of a recruitment software that allowed them to scale, stabilize and track their progress.
With the help of Recruit CRM, they were able to—
Place 15 executives in the last 12 months
Communicate smoothly and manage candidates with the G-suite integration
Appeal to more consultants and professionals
Do long-term expansions and modifications
What I found to be the most beneficial aspect of having a tool like Recruit CRM is that it's quite understandable and super user-friendly.