Are you overwhelmed by endless paperwork and administrative challenges while integrating new team members?
An onboarding software can simplify this process significantly, allowing you to focus on what you do best – finding the right talent.
We've looked at 7 of the finest onboarding software for recruiters to help you pick the ideal solution for your organization.
Eager to know more? Dive right in!
What is an onboarding software?
Onboarding software is a digital platform designed to facilitate the process of integrating new employees into an organization.
It streamlines and automates various tasks associated with the onboarding process, ensuring a smooth transition for fresh hires.
How to choose the right onboarding software for recruiters?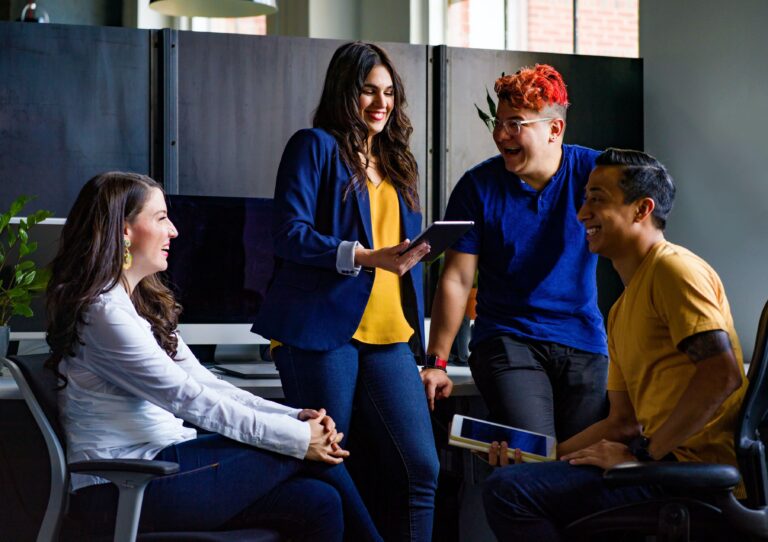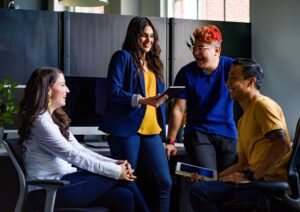 Here's a step-by-step guide to help you make the best choice:
Step 1. Identify and understand the specific challenges and requirements of your onboarding process. What tasks need automation? What pain points do you want to address?
Step 2. Evaluate the features and look for functionalities that align with your needs, such as document management, training scheduling, compliance tracking, and integration with existing HR systems.
Step 3. Consider the user experience and choose software that offers an intuitive interface. It should be accessible to all team members involved in the onboarding process.
Step 4. Look for platforms that allow customization for you to tailor forms, workflows, and communication templates to your organization's culture and processes.
Step 5. Assess integration capabilities to ensure a smooth merger with your existing systems, such as HRIS, payroll, and benefits platforms.
Step 6. Review financial constraints and determine your budget to compare the pricing models of different solutions, including initial cost, ongoing maintenance, and support fees.
Step 7. Request demos and trials from each of your shortlisted choices. Experience the software firsthand before making a final decision. Engage with the support team to gauge their responsiveness.
Step 8. Read reviews and seek recommendations and insights from peers in the industry. You can look at software review sites such as Gartner's Capterra and GetApp, G2, TrustRadius and more before taking a final call.
Step 9. Consider scalability, as you would want a software solution that can grow with your organization, handling increased volumes and additional features as your needs evolve.
Step 10. Ensure compliance with legal and regulatory requirements and robust security measures to protect sensitive data.
By following these steps, you can find the onboarding software that's tailored to your organization's unique needs and goals. The right solution will streamline the onboarding process and enhance the overall candidate experience, contributing to a positive employer brand.
Top 7 onboarding software for recruiters to optimize hiring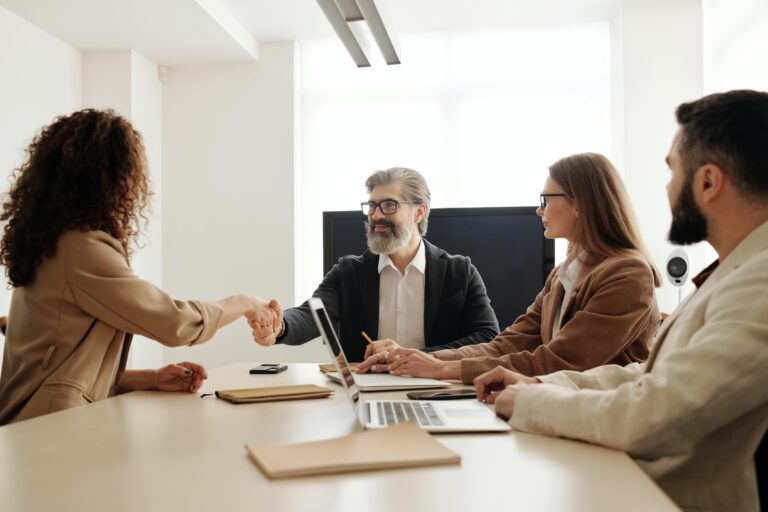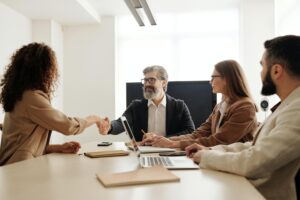 Workday is a global enterprise software company that offers financial management, human capital management, and analytics applications. Serving over 50% of Fortune 500 companies, Workday's scalable solution adapts to various organizational sizes, making it a top choice for recruitment professionals.
Here's what it holds for recruiters:
Comprehensive HR suite:

Delivers a wide range of functionalities, including recruiting, payroll, and talent management, all in one place.

AI-driven insights

: Leverages artificial intelligence to offer actionable insights and predictive analytics,

enhancing recruitment strategies

. Workday emphasizes ethical AI that puts people first, aiming to map the skills of the workforce for future job training.

Innovative tools:

Goes beyond traditional HCM needs with industry-leading tools that consider the entire individual, their preferences, and aspirations both in and outside of work.

Global compliance support:

Ensures adherence to international regulations and standards, a must-have for global staffing agencies.

Employee voice with Workday PECAN:

Allows organizations to stay in touch with employee sentiment, engagement, and well-being through science-backed question libraries and automated survey scheduling.

Workday journeys

: Enables the creation of tailored concierge-style experiences for employees to guide them through crucial moments such as onboarding, new manager training, open enrollment, and more.

Workday help center:

Integrates knowledge articles, videos, and tasks to drive self-service and connects employees with HR for further assistance through case management.

Mobile accessibility:

The Workday mobile app provides access to journeys, case creation, time-off requests, and more, catering to on-the-go employees.

Impact analysis

: Offers admin dashboards to analyze engagement, completions, and open cases, allowing for a measurable impact of experience initiatives on business outcomes.
SAP SuccessFactors is a part of the SAP SE company, a global leader in enterprise software. With a presence in over 180 countries, SAP SuccessFactors offers end-to-end talent management solutions that cater to diverse business needs.
These are some of its key features:
Modular solutions:

Provides flexibility with modular solutions that can be tailored to specific organizational needs, allowing for a customized approach to talent management.

Employee experience management:

Focuses on enhancing the employee experience through personalized onboarding paths.

Powerful analytics:

Offers robust analytics tools to measure and optimize the onboarding process.

Total workforce management strategy:

Enables a comprehensive strategy for managing both employees and external workers, ensuring a cohesive approach to workforce planning and development.

Adaptation to the future of work:

Designed to adapt quickly to the evolving landscape of the industry, SAP SuccessFactors ensures that organizations stay ahead of the curve by providing real-time updates and customer support.
UltiPro, now known as UKG Pro, is a product of Ultimate Kronos Group (UKG), a leading global provider of human capital management (HCM) solutions. UKG Pro offers a comprehensive HR, payroll, and talent management platform that caters to over 13,000 customers.
Here's how this can help with your onboarding strategy:
End-to-end HR, payroll, and talent management:

Provides a unified platform for managing the entire employee lifecycle.

Mobile-friendly:

Offers a mobile app to facilitate onboarding and other HR tasks on the go.

Personalized recruiting:

Enables organizations to create personalized recruiting experiences to attract top talent.

Comprehensive suite:

UKG Pro goes beyond traditional HCM needs with innovative tools that consider the individual's preferences and aspirations both in and outside of work.

Manager orientation program:

Focuses on setting up new managers for success through orientation programs that cover essential aspects like new technologies, timekeeping systems, vacation approvals, and employment law.

Building HR-manager relationships

: Encourages the development of positive relationships between HR professionals and managers, fostering a culture where managers feel comfortable confiding in HR about organizational challenges.

Emphasis on employment law:

Unlike typical management development programs, UKG Pro's orientation includes discussions on critical legal aspects such as the Civil Rights Act and equal employment, ensuring that managers are well-versed in legal compliance.
BambooHR is a recruiter's best friend, focusing on providing streamlined solutions for small and medium-sized staffing agencies. The BambooHR platform has over 20,000 satisfied customers worldwide due to its user-friendly interface and customizable solutions.
Here's what it can offer staffing agencies:
Intuitive interface:

Crafted with recruiters in mind, its simple and easy-to-use, making onboarding a breeze for users of all skill levels.

Customizable workflows:

Allows organizations to tailor the onboarding experience to align with their specific needs and culture.

Structured onboarding process:

BambooHR's onboarding software provides a structured onboarding process that ramps up new hires quickly and keeps them engaged throughout the entire onboarding process. It includes an onboarding checklist with tasks, categories, and automatic reminders.

Electronic signatures:

With built-in electronic signatures, BambooHR makes onboarding new employees easier, allowing them to sign essential documents like W-4 forms online. This feature ensures that new hires can hit the ground running on day one.

Employee self-onboarding:

Empowers new hires to complete paperwork and access resources independently, enhancing efficiency and freeing up recruiters' time.

Personal connections and engagement:

BambooHR onboarding makes introductions easy for both new hires and their new team members. It helps new hires create instant connections and keeps them engaged with customizable new-hire packets and "Get to know you" emails.

Progress tracking and reminders:

Onboarding progress can be tracked in the new hire's employee record, showing the status of the new hire packet and onboarding checklist. Reminders show up in the assignee's homepage and email inbox, ensuring timely completion of tasks.
Gusto is a cloud-based platform designed with small and medium-sized staffing agencies at its core. Gusto's commitment to transparency and automation has made it a go-to solution for recruiters looking to make a big impact with minimal fuss.
Here's what it has to offer recruiters:
Full-service payroll:

Offers a comprehensive payroll solution that automates tax calculations and filings.

Benefits management:

Streamlines benefits administration, including health insurance and retirement plans.

Expert HR support:

Grants access to certified HR professionals who understand the unique needs of recruiters, offering guidance and support.

Hiring and onboarding tools:

Gusto's hiring and onboarding tools are designed to give employees a thoughtful and professional experience. From creating job posts to customizing offer letters and integrating with

applicant tracking software

, Gusto covers the entire process.

Customizable onboarding checklists:

Allows for the creation of tailored onboarding plans with customizable checklists, including must-haves and the ability to add and delegate specific tasks.

Team management and development tools:

Provides performance reviews and developmental tools built right into the platform, along with actionable data and insights to build a motivating work culture.

Gusto wallet mobile app:

This enables employees to clock in, view paychecks, manage their money, and more through a dedicated mobile app.
Oracle Taleo is a part of Oracle Corporation, one of the world's largest software companies. Designed for large organizations, Oracle Taleo offers a robust and configurable solution that supports global talent pool management.
Here's what is unique about them:
Talent intelligence:

Utilizes

data analytics

to gain insights into talent acquisition and development.

Social sourcing:

Leverages social media channels to

source candidates

and enhance the recruiting process.

Reimagined recruiting experience:

Oracle has reduced steps and handoffs throughout the entire recruiting experience, achieving a 14-step reduction in requisition creation, resulting in a seven-minute time saving per requisition.

Robust reporting:

Offers advanced reporting tools to analyze and optimize the onboarding process.

Enhanced user experience:

With a simplified user interface, Oracle has achieved a nine-day reduction in time to fill, leading to a 100% increase in applications. Candidates can apply using just their phone number or email address, and internal candidates have access to a comprehensive internal career site.

Guided onboarding with Oracle journeys:

Once an offer is made, the pre-hire is guided through the onboarding process step by step with Oracle Journeys functionality, from laptop ordering to securing a badge. Oracle Guided Learning is overlaid onto Oracle Recruiting, offering help and guidance in the flow of work, expected to reduce calls to the help desk by up to 50%.

Future AI and machine learning capabilities:

Oracle is building out artificial intelligence and machine learning capabilities to grow data and make algorithms smarter and more predictive. Features such as "recommend jobs" and "best candidates" are of particular interest.
Greenhouse Onboarding is a part of Greenhouse Software, a company known for its recruiting and onboarding solutions. The software relies on collaboration and data-driven insights, which offer a unique approach to the onboarding process.
Here's how this can help with your onboarding process:
Seamless integration with ATS:

Provides a smooth transition from

applicant tracking systems

to onboarding, incorporating data automatically, thereby reducing the potential for human error.

Customizable onboarding plans:

Enables the creation of tailored onboarding plans for different roles and departments.

Data-driven insights:

Utilizes analytics to measure the effectiveness of the onboarding process and identify areas for improvement.

Pre-start engagement:

Before the new hire even starts, Greenhouse allows you to introduce them to the team, share company culture, and take care of the paperwork, ensuring they feel comfortable and confident on their first day.

Automated task management:

Keeps the team accountable with automated task management, providing clear instructions on what to do and when, ensuring a smooth onboarding process.

Integration with other HRIS systems:

Greenhouse Onboarding seamlessly integrates with other HRIS systems, including ADP, Bamboo, and Namely, ensuring a cohesive and efficient process.

Built-in feedback tool:

Includes a feedback tool that gives new hires a voice and platform to provide input on their onboarding experience, allowing for continuous improvement.
Frequently asked questions (FAQs)
1. How much does onboarding software cost?
The cost spectrum varies widely, influenced by factors such as features, user count, and vendor pricing models.
It's wise to request personalized quotes and consider the total cost, including potential add-ons or hidden fees.
Your best option would be to get in touch with the team and book a demo, preferably free or at nominal rates, to get a first-hand experience before committing fully.
2. How can onboarding software enhance employee retention?
Onboarding software enhances employee retention by creating a personalized and supportive start for new hires.
It offers interactive guidance, aligns onboarding with individual needs, and allows for continuous improvements. This fosters satisfaction and commitment, leading to higher retention rates.
3. Why is the integration of onboarding software for recruiters with other HR tools necessary?
Integration with other HR tools creates a unified workflow across the employee lifecycle. It streamlines data transfer, reduces redundancy, and fosters better communication among departments.
This centralized approach enhances overall productivity and effectiveness in managing human resources.