In recruitment, securing the perfect match goes beyond impressive resumes and stellar interviews. It's about delving deeper and unearthing essential details that paint the full picture of a potential hire. 
This is where background checks come into play– a recruiter's secret weapon for comprehensive candidate assessment. So now, if you've sourced your perfect candidate and are keen to explore the top background check sites that industry experts swear by, then this is your stop. Keep reading! 
What is a background check & why is it important?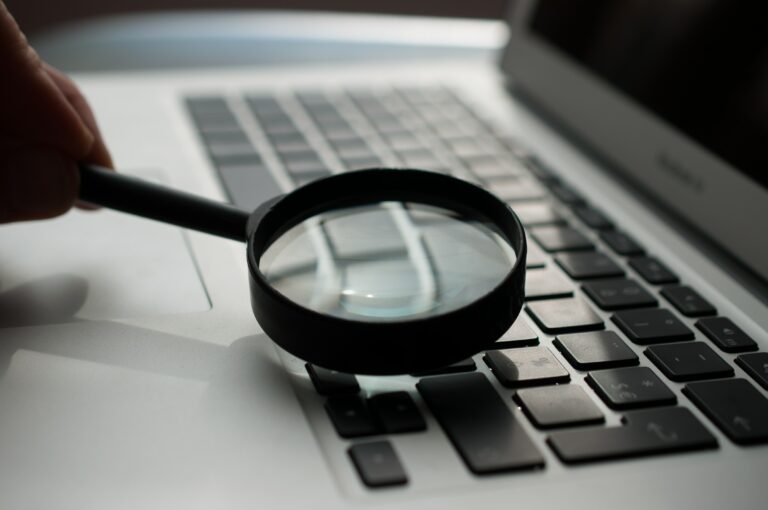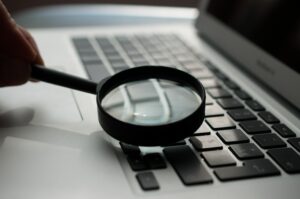 Simply put, a background check is a process where employers verify that a candidate is who they claim to be. This confirmation goes a long way in establishing workplace transparency, trust, and safety.
By uncovering potential red flags, background screening can provide insights into a candidate's criminal history, financial records, education verification, and previous employment confirmation. This level of scrutiny is essential in avoiding negligent hiring, maintaining workplace safety, and ensuring a smooth-sailing, high-performing work environment.
What are the different types of background checks?
Depending on the job requirements and nature of the job role, you may need different types of background checks to ensure a comprehensive evaluation. Here are some of the main types:
1. Criminal background checks
These checks provide information on a candidate's criminal history, helping to gauge the individual's suitability for the role, especially when it comes to positions of trust or security. They access local, state, and national criminal databases to uncover any misdemeanors, felonies, potential sex offenders, and arrest records in order to ensure safety in workplaces.
2. Credit reporting
Financial roles or positions handling sensitive financial data may require these checks. A credit background check assesses the individual's financial health and responsibility by examining their credit history. It's not about their wealth but about their management of finances. 
For example, employers need to know about any potential bankruptcies or even just to confirm their social security number.
3. Employment and education verification
One of the most common forms of background checks, these checks verify the authenticity of a candidate's claimed educational background and employment history. The process includes contacting educational institutions and former employers to confirm the details provided by the candidate are accurate.
4. Reference checks
More qualitative than other checks, reference checks involve contacting a candidate's previous contacts or peers. These usually include former employers or colleagues who can provide insights into the candidate's work ethic, professionalism, skills, strengths, and areas needing improvement.
5. Social media checks
A social media background search refers to the practice of reviewing a potential employee's social media accounts and web presence to ensure they are an appropriate fit for a position. 
Some employers run background reports on social media profiles, while others conduct in-depth scans of a candidate's digital activity. Information found from an online background check can confirm details on a candidate's application and real new insights about how they conduct themselves.
10 best background check sites for recruiters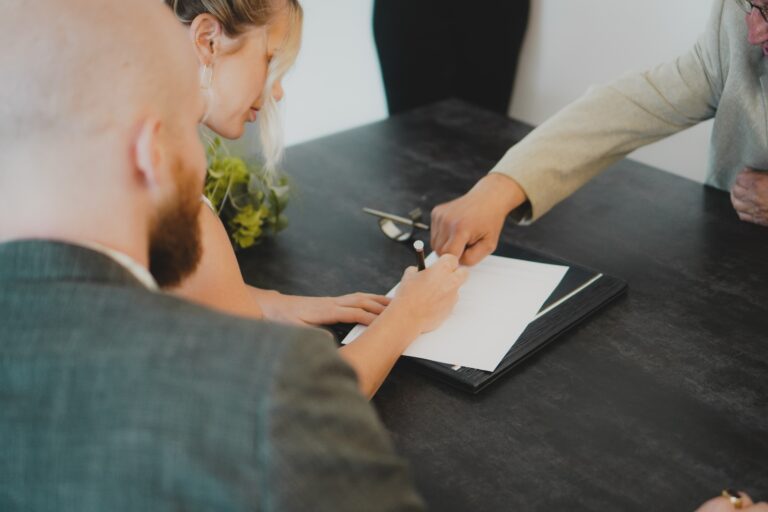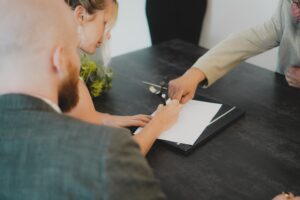 Checkr utilizes AI to streamline the background check process, making it faster and more efficient. Its user-friendly platform and FCRA compliance make it a reliable tool for recruiters.
They also offer different types of background checks ranging from healthcare screening and identity verification to civil searches and education verification. 
Here's why you should check out this background check company:
User-friendly interface that simplifies the process

Ideal for businesses seeking efficient, tech-driven background checks

Available for background checks across 200+ countries
GoodHire is a robust background check platform recognized for swift, accurate results and excellent customer service. With over 100,000 employers using GoodHire with their background checks, you're guaranteed access to a trusted and valid source. 
Here's why we recommend GoodHire:
Provides quick and precise background check reports

Outstanding customer service supports users throughout the process

Offers a comprehensive range of checks for varied needs

Particularly suitable for businesses prioritizing quick results

Ensures thorough vetting without delaying the recruitment process
US Search is a flexible tool providing comprehensive data, ideal for both personal and professional checks. From public to national to state records, US Search is your partner in gathering valuable information on your candidates. 
What's unique about US Search?
Delivers detailed reports for a thorough review

User-friendly interface enhances ease of use

Available with multiple checks, including identity verification, criminal records, public and property records, and more. 
eKnowID harnesses the power of AI for robust and thorough checks, offering custom packages tailored to specific needs. The key highlights of this site are: 
Custom packages cater to unique business requirements

Adheres to FCRA compliance for lawful checks

Ideal for businesses looking for tailored background check solutions

Enables a more personalized approach to background checking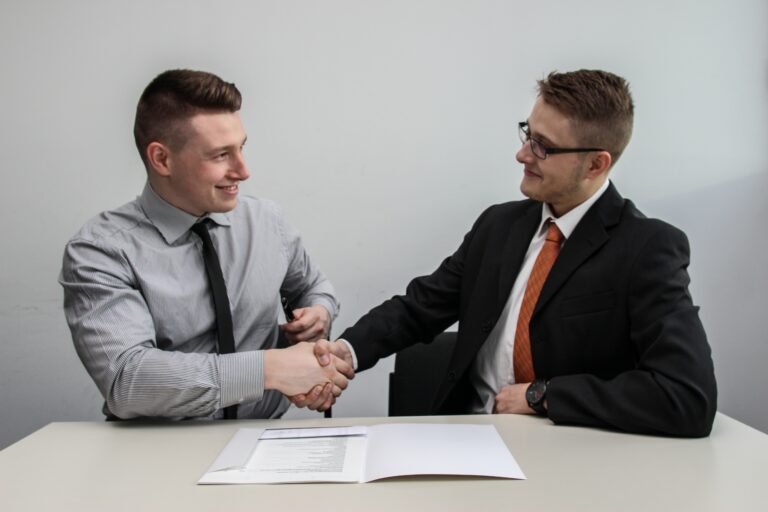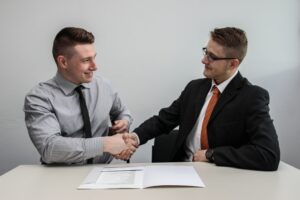 From scaleups to global enterprises, Veremark is trusted by clients worldwide. This background check website stands out for its global reach, offering thorough background checks regardless of your geographical location and industry. 
What we love about Veremark:
Provides global coverage for international hires

Delivers detailed reports for thorough candidate assessment

Adheres to FCRA regulations and ensures GDPR compliance

Offers an extensive picture of a candidate's past, regardless of where they've lived

Integrates with select

applicant tracking systems
First Advantage caters to a wide range of employers, offering extensive and international screenings. What's interesting about this tool is that it incorporates the use of analytical reports and tech to ensure a high-quality background check. 
Here's why you should check out First Advantage:
Provides international background checks

Customizes reports based on company requirements

Offers industry expertise

Complies with FCRA regulations

Provides a mobile-app for a seamless experience
C3 Intelligence is a versatile solution, conducting a variety of checks to offer a complete overview of a candidate's history. This background check site performs multiple types of checks for comprehensive analysis. Apart from this, C3 Intelligence is a great choice as it:
Follows FCRA regulations for lawful procedures

Perfect for businesses seeking an all-encompassing background check tool

Delivers a well-rounded view of a candidate's history
Sterling Check is renowned for its reliable and efficient services, with a global reach that enables thorough checks regardless of a candidate's location. They offer a large selection of background checks, including general screening, different types of drug and health tests, identity testing, and much more. 
Here's why you'll like Sterling Check:
Complies with FCRA regulations for lawful checks

Offers a wide variety of background checks, no matter what your needs are

Provides

ATS

integration
Instant Checkmate lives up to its name by delivering fast and detailed background check reports suitable for both personal and professional use.
Here are some key highlights that make First Advantage stand out:
Provides quick and comprehensive reports

Quick and easy-to-use system

Streamlines the background checking process without compromising on detail

Provides public record data, email lookup, reverse phone lookup, instant criminal record checks, people search, and other contact information.

Unlimited searches

Offers dark web-searching
Accurate Background stands out for its comprehensive services, technological advancements, compliance adherence, and commitment to customer satisfaction. It's an excellent choice for businesses seeking a reliable, comprehensive background check provider.
What makes Accurate Background unique:
Wide range of background check services tailored to different industries and roles

Offers integrated solutions and API access for seamless integration with applicant tracking systems and other HR platforms

Utilizes advanced technology and industry expertise for accurate and reliable results

Adheres to compliance standards, including compliance with Fair Credit Reporting Act  and EEOC guidelines, ensuring legal and fair screening processes

Excellent customer support and dedicated account management 
Red flags to look out for in a background check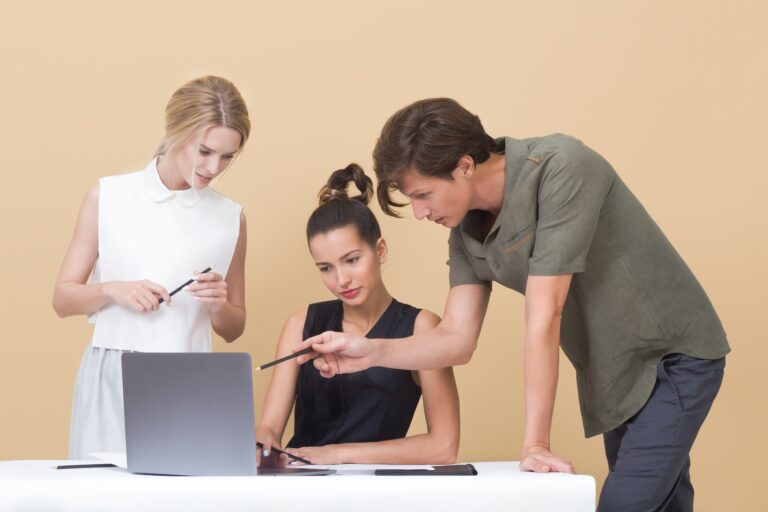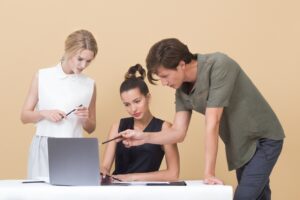 Criminal records:

One of the most crucial elements in a background check is identifying any criminal history. While a past offense doesn't necessarily disqualify a candidate, it is essential to consider the nature of the crime and how it may impact the candidate's role.

Discrepancies in employment history:

Gaps in employment or frequent job changes can be a cause for concern. It's worth exploring these areas in more detail during the

interview process

.

Inaccurate education or certification details:

If a background check reveals discrepancies in a candidate's stated qualifications or

certifications

, it raises questions about their honesty and integrity.

Poor credit history:

For roles involving financial responsibilities, a poor credit history may indicate financial mismanagement. However, financial difficulties can also result from circumstances beyond a candidate's control, so it's important to consider the context.

Negative references:

Reference checks can provide valuable insights into a candidate's suitability for a role. Negative comments from references, particularly around professionalism or performance, may be cause for concern.
Keep in mind that while red flags are essential to consider, they should not be used in isolation to disqualify a candidate. The overall context, the nature of the role, and the candidate's potential for growth and learning should also be considered.
Frequently asked questions
1. How long does it usually take to complete a background check?
The duration can vary significantly based on the depth and breadth of the check required. Most background checks can be completed between 2-5 business days. However, some may take a few weeks if they require more comprehensive searches.
2. Are background check sites confidential? Will the candidate know they are being checked?
Background check sites are legally required to maintain strict confidentiality. As for the candidates, it's common practice and required by law for employers to notify them and obtain their consent before initiating a background check.