We recently spoke to Machiel Kunst, Bluebird's Founder, a Recruit CRM user for the past two years.
Here are some key takeaways from our conversation where he spoke about how selecting the right CRM solution should always be a top priority for any recruitment agency.
Machiel has a sales background and worked extensively with external recruitment agencies; however, he was "not impressed" with their services.
So, with an intent to provide expert consultancy services within their domain, he set up Bluebird in 2020.
What's unique about Bluebird is that all the consultants have a background in software sales, providing expert recruitment services specialized only for SaaS companies. With offices in Amsterdam and London, Bluebird doesn't hire recruiters, only software salespeople, and trains them to be recruitment specialists.
3 Main Challenges Faced by Bluebird & What They Were Looking for in a Recruitment Software
The Bluebird team was sure they needed a CRM to streamline their work. They started using Bullhorn but had to restart their search as they wanted something easier to use.
We were looking for an alternative to Bullhorn because it was highly complex to use. So, the main thing we were looking at was the ease of use.
Their existing CRM was highly complex and bulky
Too much time was being spent on training new hires
Highly dependent on their CRM provider for their business functions
They evaluated a couple of solutions and decided on Recruit CRM.
What Made Them Choose Recruit CRM?
Machiel and his team chose to work with Recruit CRM because they found it-
Super easy to use and adapt
Highly customizable. They can make changes to the platform quickly
Very quick and responsive to all customer queries
We're super satisfied. I think primarily because of the ease of use—that we can quickly use it, that it's easy to make changes within the platform, and because support has been really fast.
The Results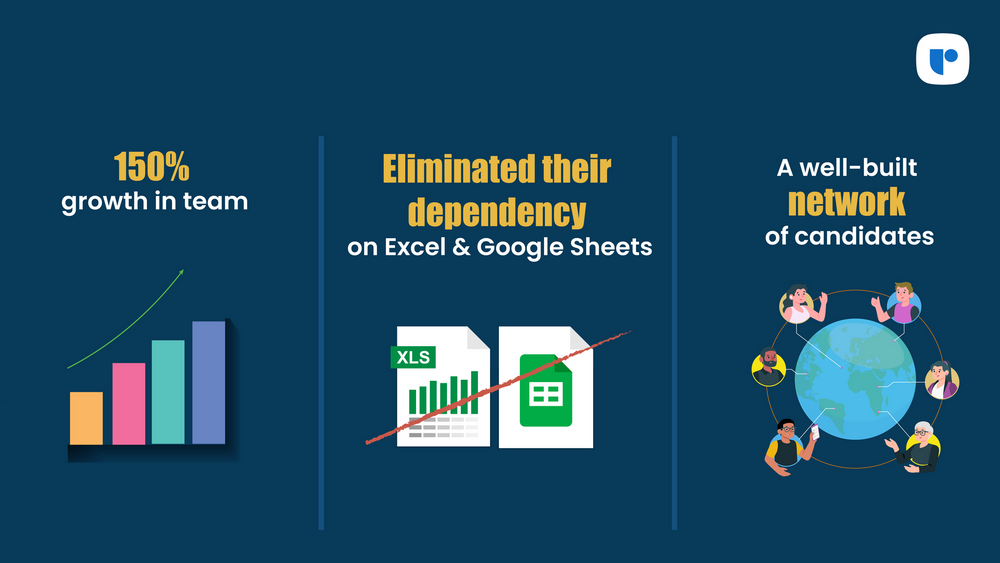 Recruit CRM has enabled Bluebird to integrate all parts of its workflow into the CRM.
They stopped using any Excel or Google sheets and seamlessly integrated everything into one place. This makes them highly efficient across the board.
With Recruit CRM, Bluebird has–
Grown its team by 150%
Achieved higher efficiency
Built a vast network of candidates that they can easily filter
I can say that since we started using Recruit CRM, we're more efficient in our work, and we've also successfully grown the business.
Hop on to a call with one of our experts and experience how you can power up your recruitment business with Recruit CRM.