Looking to craft an onboarding process that not only welcomes new hires but also convinces them to stick around? 
You're not alone; while many companies understand the significance of a warm welcome, only a fraction truly nail it. 
But here's the good news: with the right strategies, you can boost employee retention by an impressive 82% and ramp up productivity by 70%. 
So, get ready to transform your onboarding process into a powerhouse of efficiency. 
Here's your six-step guide packed to kickstart a fruitful journey for your new team members and take your onboarding process from good to great!
Step 1: Prepare for onboarding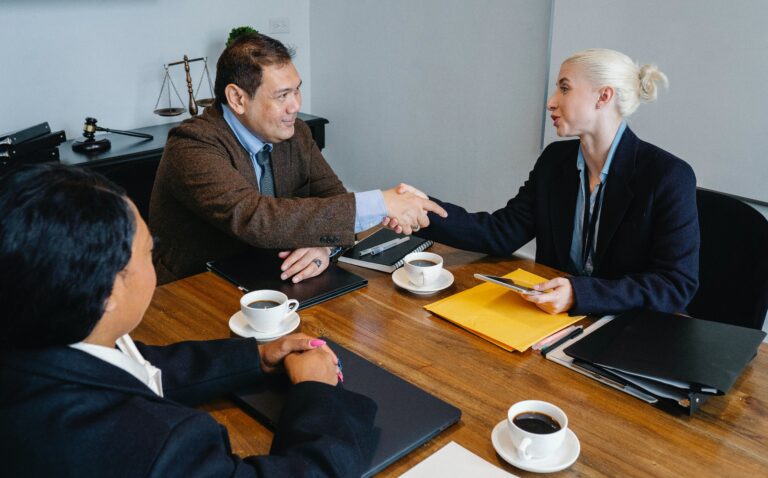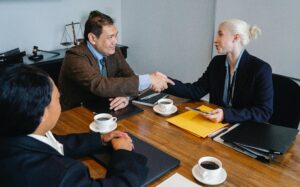 A successful onboarding journey begins well before the new employee steps in. 
It's all about laying the groundwork to pave a smooth path from day one. 
Here's a quick guide to getting it right:
Get acquainted with the basics:

Before anything else, familiarize yourself with the necessary onboarding policies and procedures, including paperwork, documentation requirements, and

background checks

. 

Craft a handy onboarding checklist:

To avoid feeling swamped, create a

new hire onboarding checklist

that outlines all the essential steps and tasks, ensuring a seamless transition. 
Wondering what to include? Here's a starter pack:
A warm welcome message and a peek into the company culture

A guided tour of the workplace

A detailed

job description

A session to collect and review all necessary documents

Scheduled onboarding sessions

A friendly introduction to the team

Relevant training sessions

A mentorship program for new hires

A discussion on benefits and policies

Assignment of roles and responsibilities
Share the checklist in advance: To ease any pre-job jitters, share this checklist with the new hire beforehand, setting a friendly and transparent communication tone.
Keep communication lines open: Throughout the onboarding process, maintain a dialogue with the new hire, involving them at every step to foster a sense of belonging and inclusion.
You might also like: 10 amazing background check sites recruiters can find handy
Step 2: Craft a welcoming atmosphere
Once your preparation is done, focus on creating a welcoming atmosphere for your new hire. 
The onboarding experience sets the company's initial impression and is vital in paving the way for its future success. 
So, it's essential to tailor it to make them feel welcome and at ease. 
Here are some handy tips to guide you:
Send a welcome package:

A simple yet effective way to create a sense of importance and warmth for new hires is to send them a personalized welcome package before arrival.

This package could include various items such as company-branded apparel, coffee mugs, snacks, or even gift cards. Doing so demonstrates your genuine interest in their success and expresses gratitude for their decision to join your team.
Make introductions:

Ensuring your new hire meets the team and key stakeholders is important.

This fosters familiarity with colleagues, enhances role comprehension, and promotes a sense of connection within the company.
Welcome lunch or dinner:

Initiate onboarding by organizing a lunch or dinner with the new hire and team members.

This informal gathering cultivates a relaxed atmosphere, allowing for better camaraderie and opportunities for the new hire to establish connections with their colleagues.
Create an agenda:

Before your new hire starts, create an agenda so they can understand what is expected of them during their first few weeks.

It will ensure the new hire is well-informed and equipped with the essential tasks required to thrive as a valuable team member.
Step 3: Streamline administrative tasks
Failing to efficiently complete admin tasks can often lead to costly delays and disorganization, which could affect your new hire's overall experience.
To ensure a smooth flow of all the onboarding administrative tasks, consider these tips:
Simplify the onboarding process:

Opt for an automated recruiting system whenever feasible to streamline the onboarding process.

This efficient approach saves time and streamlines the completion of necessary steps for your new hire, ensuring accuracy and promptness.
Set deadlines:

Onboarding works best with clear deadlines; they make sure everything's done when needed.

Talk to your new hires about when things should be finished, and keep an eye on their work.
You might also like: The definitive guide for mastering reference checks
Step 4: Build connections with new hires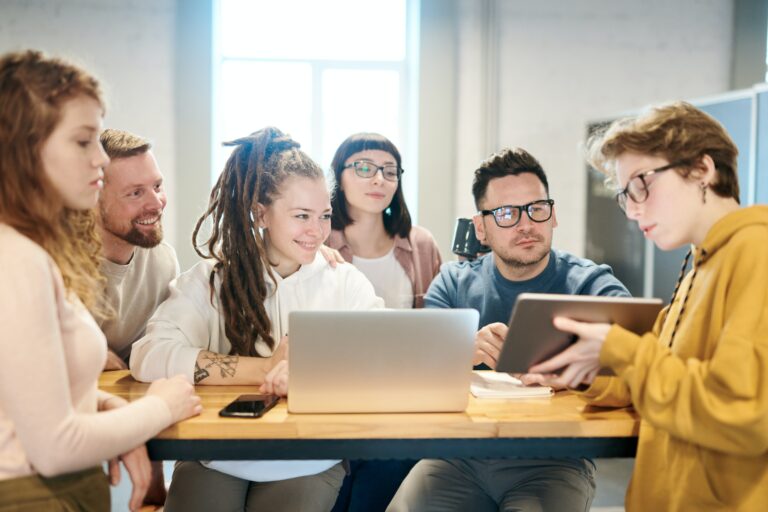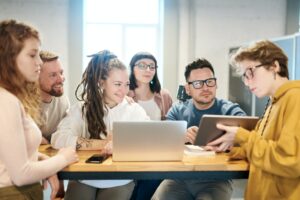 Building a rapport with a fresh recruit is essential for effective onboarding. 
Creating such bonds fosters an environment of trust and mutual understanding, benefiting both the company and its employees. 
It also guarantees that the new team member feels at ease and is driven to excel in their role.
Here are some tips to help you get started– 
Encourage open communication:

Effective relationship building requires open and honest communication.

Foster an environment where new hires feel comfortable discussing any questions or concerns regarding their role. By doing so, both parties can establish mutual respect, leading to a streamlined onboarding process.
Set expectations early on:

Effective relationship building requires openness and honesty.

Establishing clear expectations during the initial onboarding phase is paramount as it ensures a unified understanding of the project's goals from the outset. Explain in detail how you expect them to conduct themselves while working and what tasks need to be completed.
Share success stories:

Share past successes and milestones achieved by other team members to demonstrate the importance of hard work and dedication.

It will inspire your new hires and show them that success is attainable if they put in the effort.
Be personable:

When interacting with your new hire, remain friendly and approachable.

A personable approach creates a relaxed atmosphere that encourages new hires to share their experiences more easily.
Remember, a positive onboarding experience can lead to higher employee satisfaction and give you a boost in employer branding.
Step 5: Ensure training and development for new hires
Training and development are the cornerstones of a successful onboarding process, paving the way for new hires to swiftly adapt to their roles and align with the company's goals. 
Here's how to make it both enriching and engaging:
Tailored training programs:

Remember, one size doesn't fit all.

Customize the training to meet the unique needs of your new hire, offering a detailed overview of their role and the company's policies to avoid any hiccups later on.
Building connections and trust:

Incorporate activities that introduce the new hires to the company culture and foster camaraderie among team members.

Think of team-building exercises, field trips, or engaging discussions that spark collaboration and trust.
Resource accessibility:

Ensure the new hires know the resources available for personal and professional growth.

From online certification courses

to mentorship programs, give them the tools to flourish in their roles.
A win-win situation:

Integrating training into the onboarding process is a win-win, offering many benefits for both the company and the new employee.

It helps them grasp their responsibilities and unveils avenues for career progression within the organization.
Download our free eBook: An actionable guide on recruiting, training, and incentivizing recruiters
Step 6: Assess progress and feedback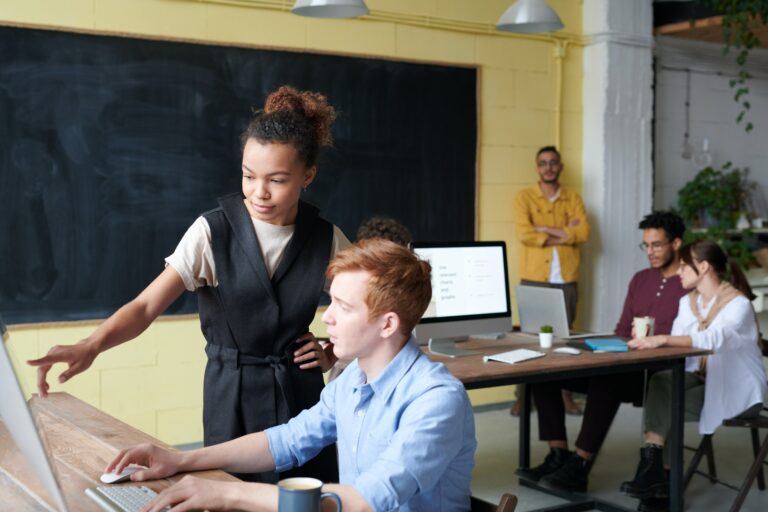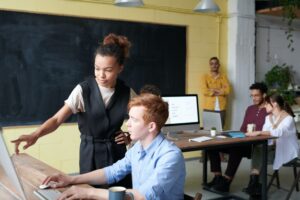 Regularly assessing progress and delivering feedback throughout the onboarding ensures that the new hire remains aligned with their goals and that all stakeholders have a smooth experience.
Providing constructive feedback enables the new employee to identify areas for improvement and make meaningful progress in their career journey.
Usually, regular assessments should occur during and after onboarding to track the new hire's progress over time. 
Make sure you cover topics such as job responsibilities, company policies, and team dynamics when doing the assessment. 
This will keep your new hires informed and empower them to make informed decisions.
Don't forget to encourage your new hire to give feedback as well! 
It's a great way to establish a mutual understanding, ensuring the onboarding process runs smoothly. 
Happy recruiting 🙂