In the competitive race of talent acquisition, survival depends on employing cutting-edge strategies that deliver. One such proven strategy is email marketing–an underestimated yet powerful tool.
Recruitment email marketing is not about sending blanket emails; it's about personalized engagement, fostering trust, and creating an impression that lasts. This potent tool, when optimized, can skyrocket your recruitment success. Intrigued? Let's unlock its potential in our rescue plan!
Why recruitment email marketing?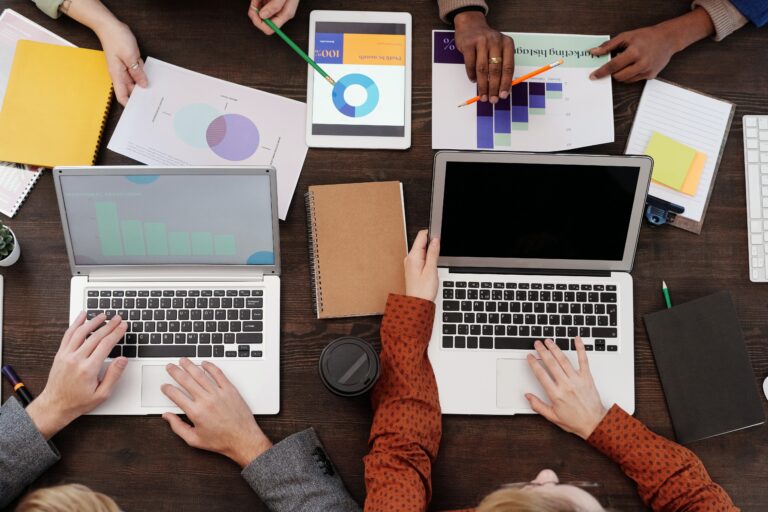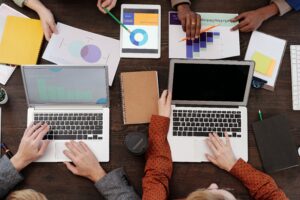 Amidst the barrage of marketing channels, why is email marketing considered essential? Here are a few reasons:
Personal touch:

Emails allow you to reach the private digital sanctum of candidates – their inboxes, facilitating the development of trust through frequent communication.

Continuous engagement:

Regular email sequences and value-rich content keep your hiring efforts at the forefront of subscribers' minds, prompting them to consider you first when job hunting.

Authority building:

Frequent, informative emails position you as an expert in your niche, encouraging more engagement from active or passive job seekers.

Automation: Platforms like Mailchimp and its alternatives help you build automated email sequences, ensuring consistent engagement from initial contact to offer or

rejection emails

without additional effort.

Segmentation:

You can easily segment your talent pool and personalize email messages using demographic data, past interactions, interests, and more.
6 tips for high-impact recruitment email marketing
Email marketing can certainly help you attract top-tier candidates. But standing out in a crowded inbox requires an exceptional recruitment experience. You need to provide them with an outstanding candidate experience to cut through the noise. 
So here are six strategies to implement for creating outstanding recruiting email campaigns to attract the best talent in your niche.
1. Develop a robust email list
The success of your campaign begins with a quality recipient list. All contacts should be GDPR compliant. You can enrich your database by offering incentives like free eBooks or exclusive discounts in return for their contact details.
But if you want them to subscribe to your email list, you need to offer something in return. There are various ways to capture leads and get them interested in your unique proposition. From a free downloadable resource like an ebook to incentives like exclusive discounts or free webinar registrations, the sky is the limit to how you may excite them. 
This way, you generate leads that want to know more about what your recruiting team is up to. On top of that, you get to ask about their preferences through the opt-in boxes on your sign-up form. Then, you can target them with email material relevant to what they are looking for in a job vacancy.
2. Craft impactful email subject lines
An effective email subject line is the bait that gets your email opened. Consider these tips when writing one:  
Keep subject lines short:

Email subject lines between 30-50 characters have proven to perform better in terms of open rates. Not to mention that many recipients will view your emails on mobile devices, which could cut off a significant part of your subject line due to the character limit.

Stay relevant:

Busy job seekers hate getting misled and open emails just to find out the email content doesn't deliver on the promise made in the subject line. 

Make them actionable:

To stand out in a full inbox, you need a subject line that grabs attention and lets the recipients know exactly what you expect from them once they open your email.

Avoid being spammy:

The vast majority of subscribers mark an email as spam based solely on the subject line. So, avoid spam practices like excessive use of capitalization or special characters and spammy words like "click here" or "call now."

Personalize:

Personalization doesn't end with your

email copy

. Job seekers want to know you have made the extra effort to understand what they need in a

job offer letter

. Then, use the data at your disposal to give them exactly that and give your recruitment emails a human touch. 
3. Harness personalization
If we could pick a field where personalization is an absolute necessity, that would be the recruiting market. 
Potential candidates demand custom-made experiences that make them feel like your most appreciated customers. Do this by leveraging existing intel from your candidate database. 
You can check their university data, social media profiles, mutual connections or groups like LinkedIn groups, and every other information you can get your hands on. This will help you craft as tailored an email message as possible and drive engagement. When prospective employees see you have invested effort in understanding their preferences, they are more likely to accept a position.
Employees nowadays expect consumer-like experiences while searching for job opportunities. So, fitting an employee into the job isn't the way to go. 
Instead, take everything into account, from interests and hobbies to cultural background. Then, you will be able to personalize your recruiting experience with the most suitable benefits.
And, whatever you do, keep in mind that we can't talk about personalization without diversity. Not all job vacancies are destined for all candidates. So, you must always ensure to promote inclusivity and offer diversity initiatives to people coming from different cultural backgrounds. 
4. Optimize for mobile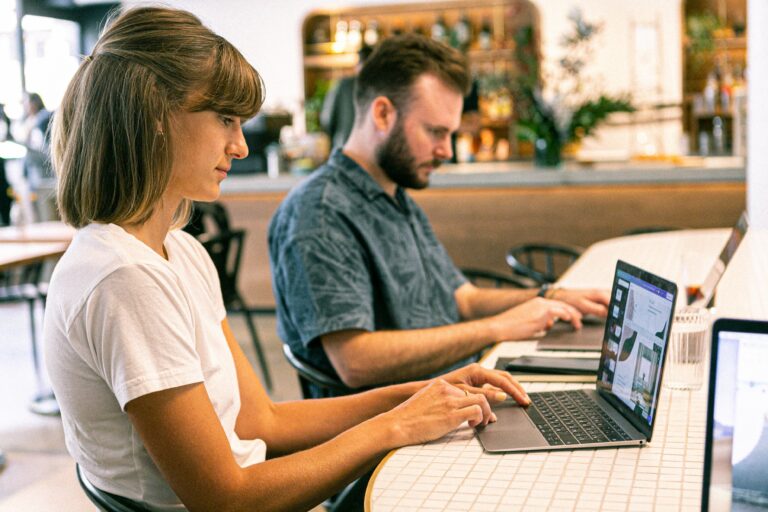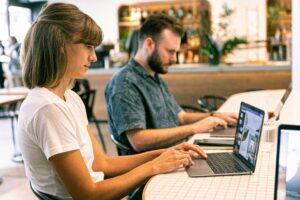 Almost half of the emails sent are opened and viewed on a mobile device. We already talked about your email subject lines and how you should adjust them to accommodate the standard mobile device display. 
If you have ever stumbled across an email meant to be read on a computer, you know the frustration it causes mobile users. Similar emails will lead readers to move to the next email in their inboxes, leaving you no option to engage them.
So, creating mobile-friendly emails with responsive design is a no-brainer. Make sure to use an adequate font size and that all your links are clickable. Try to include bold and large CTAs for mobile users to detect and tap on them. 
Last but not least, your email content should be formatted to convey the most crucial information easily and quickly. Fortunately, responsive recruiting email templates have become commonplace, leaving you with no worries about how to reach out to candidates using mobiles to read your emails.
5. Opt for a casual tone
Many recruiters underestimate the value of using a casual, friendly tone that makes recipients notice and open their email communications.
Your tone might depend on various factors like your overall brand positioning, niche, or job role. But opting for a more casual and human tone in your recruiting emails is vital if you want the right people to act on your message. 
Employing a human voice is a tried and trusted email marketing strategy that grabs recipient attention as professional language in emails seems outdated and unnatural. 
As a result, candidates prefer to stray away from such messages, regardless of where they come from and their field of expertise. 
Remember, striking the right balance is everything!
6. Perform A/B testing and monitor the results 
A/B testing refers to dispatching two email versions to two different segments of your email list to check which resonates with your audience. 
Recruiters can use A/B testing to create and send two email variants to candidates and see which one drove the best results based on your objective. But to succeed in A/B testing, you need a talent pool big enough to give accurate and measurable results.
You can leverage A/B testing to test different email components, such as:
Email subject lines 

Visual elements like videos or images

Call to action links or buttons

Text-only or HTML formats

Sender names

Color patterns
Just remember always to test one element at a time to know what made a difference to your metrics. 
And A/B testing doesn't end with dispatching two different versions to potential job seekers. You should monitor results to know what works and what doesn't. That translates into checking metrics like open rates, click-through rates, unsubscribes, reply rates, and more. Then, you can use them to keep optimizing your email campaigns to drive conversions.
Investing in recruitment email marketing helps you spot the ideal candidates and entice them with spot-on job offerings that will make them forget about your competitors. 
But even if it doesn't happen, the last thing you should do is remove candidates that didn't convert from your talent pool and your email list. Keep them engaged by sending useful content like company updates and congratulating them on work-related achievements. 
This will make you stay on top of their mind, and chances are they will contact you themselves next time they are on a job hunt.
Finally, never forget to clean up your list of invalid email addresses, customize the recruiting experience to fit the candidate's aspirations, and monitor your email campaign results to understand where there's room for improvement. 
Written by-
Maria Fintanidou works as a Copywriter for email marketing automation software Moosend, having created the Help Articles (FAQs) and overseen the platform's translations in Greek and Spanish. She loves exploring new cultures and ways of thinking through traveling, reading, and language learning.