The job market is a real spooky place for candidates right now! 
Like a witch on her broomstick, job vacancies reached an all-time high this year, but candidate applications hit a 26-year record low!
So, it's quite understandable if you're struggling to attract the right talent. 
On the brighter side, this is tameable if you restructure your recruiting strategy and identify processes that are scaring candidates away.  
Read on to identify a list of five recruiting mistakes you need to avoid in order to treat job seekers to a positive hiring experience instead of a soul-sucking one!
1. Ghosting your candidate
We get it. You have hundreds of emails to get back to and countless interviews to conduct, but your candidates have feelings too! 
No matter how chaotic the recruitment process gets, NEVER ghost your candidates. Nearly every job seeker has a story about being ghosted at some point in the hiring process. 
63% of candidates are dissatisfied with communication from recruiters after applying. 
So, if you're notorious for ghosting your pool of candidates, you're definitely scaring them away by being unprofessional.
Whether your candidates clear the interview round or not, they deserve the courtesy of consistent communication. 
Pro tip: Automating your communication process can do wonders if you want to stay in the good books of your candidates! 
2. Dragging the hiring process
Are you aware of a candidate's biggest fear while job hunting?
A lengthy hiring process!
If your hiring process takes more than 2-3 weeks, your candidates will run for the woods! 
62% of job seekers say they lose interest two weeks after an initial interview if they haven't heard back.
If you want to prevent your candidates from dropping out of the hiring process, keep them engaged with a structured timeline to show you value their time. 
Remember to set strict deadlines and leverage your recruitment tech stack to do all the heavy lifting to accelerate the hiring process further. 
3. Providing vague job descriptions
No candidate will want to pursue a job they don't understand. 
If you're guilty of using confusing and vague language in your job descriptions, you're bound to scare your candidates away! 
17% of job seekers admit being put off by vague job descriptions in the last 18 months alone.  
Attracting the right talent starts with crafting an engaging and compelling job description. If you don't want to intimidate potential candidates, keep your descriptions brief, straightforward, and inclusive. 
Pro tip: Job description templates are a savior if you struggle to create a compelling outline. 
4. You're STILL not hiring remotely
Recruiters, it's almost 2023. If you're still stuck with conventional face-to-face interviews and lots of paperwork, it's time to move on. 
No one wants to go through long commutes for job interviews. So, take advantage of video interviewing and let candidates present themselves to you virtually. You'll not only end up saving time but resources too!
With so many benefits to remote hiring, it's no wonder that 60% of recruiters resort to video technology for job interviews. 
5. Your application process isn't mobile-friendly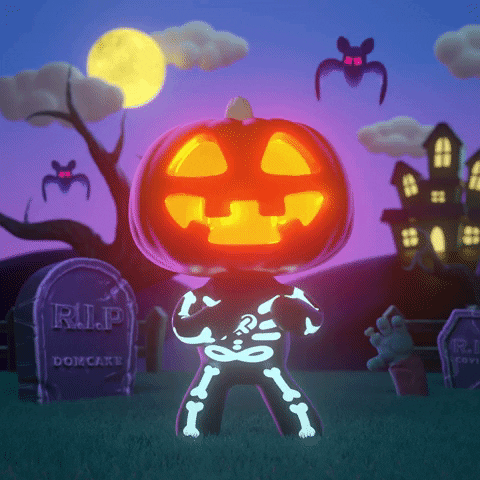 Is your application process accessible to mobile users? If not, you're missing out on a vast pool of candidates applying through mobile! 
A whopping 86% of job seekers use their mobile devices for job searching. Now imagine the number of qualified candidates you're missing out on without a mobile-friendly application!
Candidates today expect nothing less than a smooth and fuss-free application process. If your application takes too long to open or has too many complicated or lengthy questions, don't be surprised to see a high candidate drop-out rate. 
Job hunting is a pretty stressful ordeal for candidates today. So why not make yourself stand out by providing the best possible candidate experience? 
By avoiding these common recruitment scares, you're already in the good books of most job seekers. 
Happy candidate haunting, recruiters!