In today's competitive job market, finding and retaining top talent is the ultimate race for recruiters. But with a major talent crunch, where do you source the best talent from?
Enter LinkedIn Recruiter–the recruitment world's most sought-after tool that has become synonymous with modern-day staffing. 
But is it really the best investment for your organization? Before you decide, let's delve into the pros and cons of LinkedIn Recruiter so you can determine if it's the right choice for your hiring needs.
What is LinkedIn Recruiter?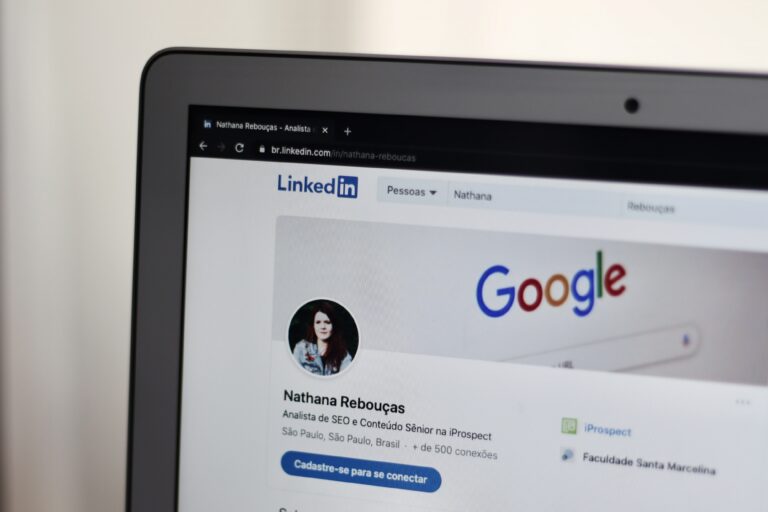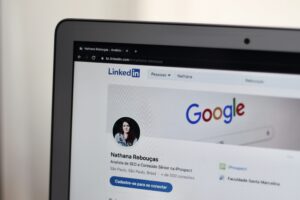 Imagine having a digital magnifying glass that lets you peek into the lives of millions of professionals and effortlessly source the right candidates your organization craves. 
LinkedIn Recruiter is your go-to wingman in the quest for recruitment success, helping you dive deep into LinkedIn's ocean of talent. 
With up-to-date insights on more than 900M+ members, advanced search filters, and recommended matches, you can handpick your next purple squirrel and woo them with personalized InMails. 
Though LinkedIn Recruiter is a paid plan, there are various other options available depending on your budget and hiring needs. You can also try out LinkedIn Recruiter Lite if you want similar features as the original plan but on a budget. 
What are the advantages of using LinkedIn Recruiter?
1. Extensive talent pool
LinkedIn has millions of active jobseekers across the globe, making it the world's largest professional networking platform. With LinkedIn Recruiter, you can access this vast talent pool and easily search for candidates based on their skill sets, experience, and location. This makes finding the perfect candidate a breeze.
2. Advanced search filters
LinkedIn Recruiter's advanced search filters help you refine your candidate sourcing, making searching for the perfect fit for your organization easier. For example, you can search by industry, job title, years of experience, location, and more. 
With 40+ advanced filters, you can quickly narrow your search and focus on the best candidates. You can even enter Boolean search strings in LinkedIn's search engine for more precise results. 
3. InMail messaging
LinkedIn Recruiter comes with InMail messaging, allowing you to contact qualified candidates directly. It's important to note that InMail has a higher response rate than traditional emails, increasing the likelihood of receiving a reply from your desired candidate. 
The best part about LinkedIn Recruiter is the extra InMail credits you can access (150 per seat) to increase your outreach. 
4. Analytics and insights
With LinkedIn Recruiter, you get access to analytics and insights that help you track the effectiveness of your recruitment efforts. This data can help you fine-tune your strategy, make informed decisions, and optimize your hiring process.
What's interesting about LinkedIn Recruiter is how it notifies you when your talent pool is disproportionately male or female. So if DE&I hiring is a top priority, this tool can help source candidates to maintain a diverse talent pipeline. 
5. Collaboration features
LinkedIn Recruiter facilitates collaboration among your recruiting team, making it easier to work together on finding the perfect candidate. You can share candidate profiles, notes, job postings, and feedback within the platform, streamlining communication and decision-making.
How to get the most out of LinkedIn Recruiter?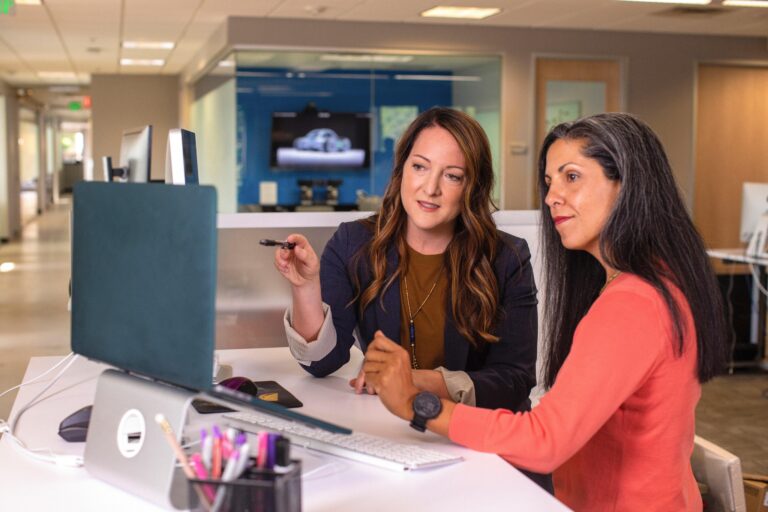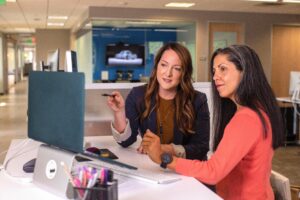 To maximize your LinkedIn Recruiter experience, consider the following tips:
Optimize your LinkedIn account

to build authority so that talented professionals and hiring managers want to work with you. 

Utilize advanced search filters to narrow down your candidate pool and find the best matches for your open positions.

Craft personalized and engaging InMail messages to increase response rates from potential candidates. Consider keeping a few

InMail templates

on hand so you don't have to create new drafts for each outreach.

Monitor analytics and insights the platform provides to optimize your hiring process and make data-driven decisions.

Take advantage of the social network's vast connections. You may

land new clients

or even a referral! 

Regularly update your company's LinkedIn page to showcase your employer brand and attract top talent. Always provide as much detail as you can when it comes to

job descriptions

, assessments, and interviews, as this will increase the chances of your job postings being noticed.

Don't forget to connect LinkedIn Recruiter with your existing

applicant tracking system

or CRM to streamline and centralize your process.
Pro tip: Candidates listed under 'Recommended Matches' are up to 35% more likely to accept InMails. 
Cons of LinkedIn Recruiter
1. High pricing
LinkedIn Recruiter can be expensive, especially for small businesses or organizations with limited budgets. The pricing depends on your organization's needs and size, but it starts at $8,999 per year for one LinkedIn Recruiter license.
If you're on a budget, you can check out LinkedIn's other plans, including Recruiter Lite, or you might even consider an alternative (listed below). 
2. Incomplete profiles
While LinkedIn has a vast talent pool, not all users have complete, up-to-date profiles. This can make it challenging to accurately assess a candidate's experience and skills based on their LinkedIn profile alone.
3. Limited access to passive candidates
Many professionals on LinkedIn are passive job seekers, meaning they are not actively looking for new opportunities. While LinkedIn Recruiter can help you find these candidates, they may be less likely to respond to InMail messages or be interested in new job opportunities.
4. Competition
As LinkedIn Recruiter has become a popular recruitment tool, many headhunters compete for the same talent pool. Unfortunately, this increased competition can make it harder to stand out and attract top talent.
If you want LinkedIn Recruiter to be a hit and bring you desired placements, you'll need to spend a lot of time optimizing other parts of your hiring process and consider leveraging sourcing strategies like social media recruiting.
LinkedIn Recruiter Alternatives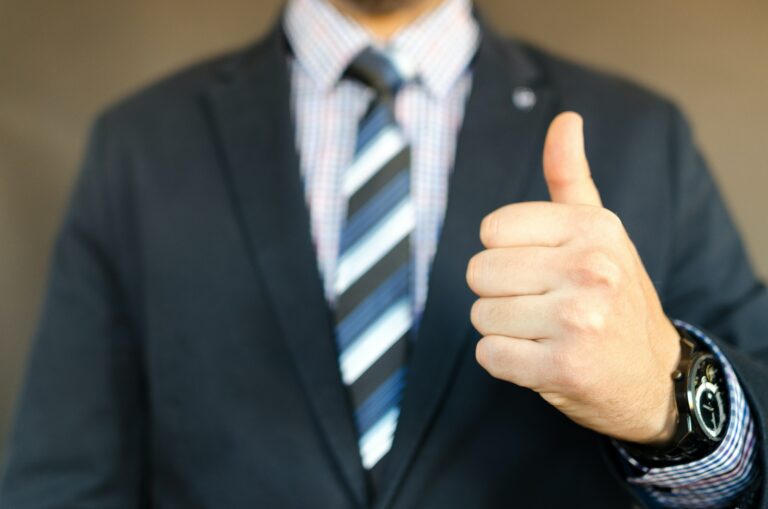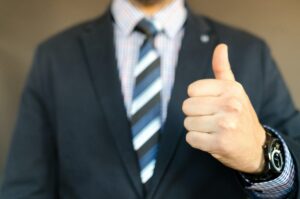 While LinkedIn Recruiter is a powerful tool, there are plenty of alternatives in the market that suit your organization's needs and budget. 
So if LinkedIn Recruiter doesn't seem to match your hiring needs, here are four alternatives for your team: 
1. Recruit CRM
Recruit CRM's Chrome extension offers a highly efficient and cost-effective alternative to LinkedIn Recruiter for candidate sourcing. Users can create candidate and client profiles from LinkedIn in just a single click, automating the sourcing process and reducing manual data entry. 
Its deep integration with Recruit CRM's app ensures seamless data transfer between platforms, maximizing user experience and productivity.
The Chrome extension is compatible with several LinkedIn plans, including Basic, Premium, RecruiterLite, RPS, and LinkedIn Recruiter, making it highly versatile for different users' needs. 
Recruiters can also work on records instantly by assigning candidates to jobs and hotlists, adding notes, and setting reminders directly from LinkedIn. This functionality saves time and enhances the capacity for recruiters, making our Chrome extension an excellent alternative to LinkedIn Recruiter.
2. Indeed Resume
If you're looking for a job board offering a robust resume database, Indeed Resume is your place to be!
With millions of resumes at your fingertips, you can effortlessly search for candidates based on various criteria, such as job title, location, and skills. Indeed Resume's pricing is often more affordable than LinkedIn Recruiter, making it an excellent option for budget-conscious organizations.
3. Glassdoor for Employers
Famous for its company reviews and salary information, Glassdoor also offers an employer platform that helps you find top talent. 
With access to a vast pool of job seekers and the ability to promote your employer brand, Glassdoor for Employers can be a great addition to your recruitment arsenal.
4. Monster Power Resume Search
Monster, another popular job board, offers Power Resume Search, a tool that uses semantic search technology to help you find candidates based on their skills and experience. 
Its advanced filters and easy-to-use interface makes it an appealing alternative to LinkedIn Recruiter. 
Whether you choose to join forces with LinkedIn Recruiter or opt for another partner in your hiring escapades, there's no doubt that LinkedIn has paved the way for modern recruitment and has revolutionized the industry as we know it. 
Happy hunting!
Frequently asked questions
1. How much does LinkedIn Recruiter cost, and is it worth the investment?
LinkedIn Recruiter offers two packages: LinkedIn Recruiter Lite and LinkedIn Recruiter Corporate. The Lite version starts at $119.95 per month when billed annually, while the Corporate package pricing is custom and depends on your organization's needs. 
Both packages can be a worthy investment depending on the size of your organization and the volume of hiring you do. 
2. What is the difference between LinkedIn Recruiter Lite and LinkedIn Recruiter Corporate?
LinkedIn Recruiter Lite is designed for small businesses and individual recruiters. 
It offers basic features like 30 InMail messages per month, advanced search filters, and the ability to save up to 1,000 profiles in folders. 
LinkedIn Recruiter Corporate, on the other hand, is tailored for larger organizations with higher recruitment needs. It offers more advanced features like collaborative tools, integration with applicant tracking systems, and additional InMail messages. 
The choice between Lite and Corporate depends on your organization's size, hiring volume, and desired features.
3. Can I try LinkedIn Recruiter before committing to a subscription?
LinkedIn offers a free trial for LinkedIn Recruiter Lite. The trial period typically lasts one month, allowing you to explore the platform's features before committing to a subscription.