Do you want to know what makes a recruiter's eyebrow twitch? It's not the caffeine shortage, but the interview red flags that candidates unknowingly wave. 
From over-sharers to the 'never-my-fault' folks, the variety is endless. 
A recent discussion on Reddit brought these pet peeves into the spotlight, with recruiters sharing their biggest interview turn-offs.
Let's go through some of these candid revelations.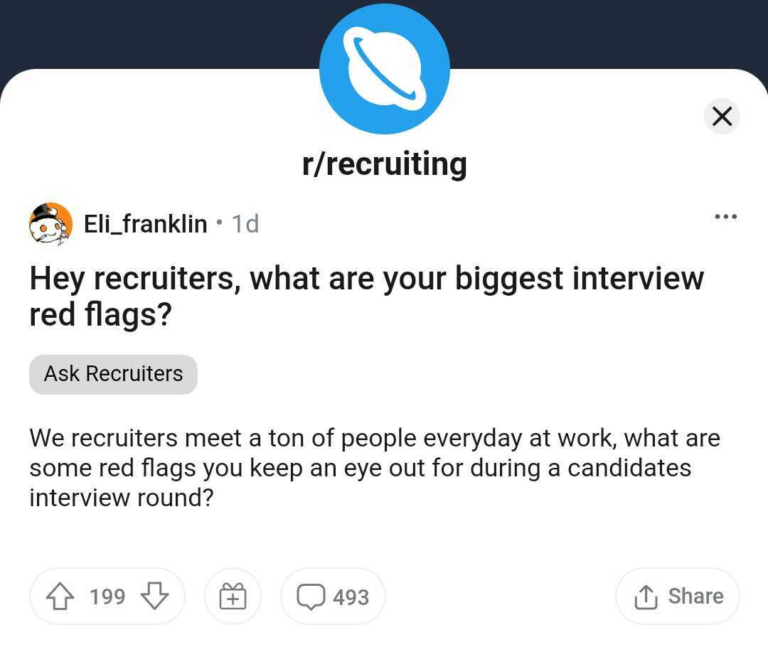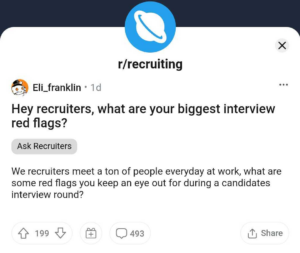 1. Giving out too much of unnecessary information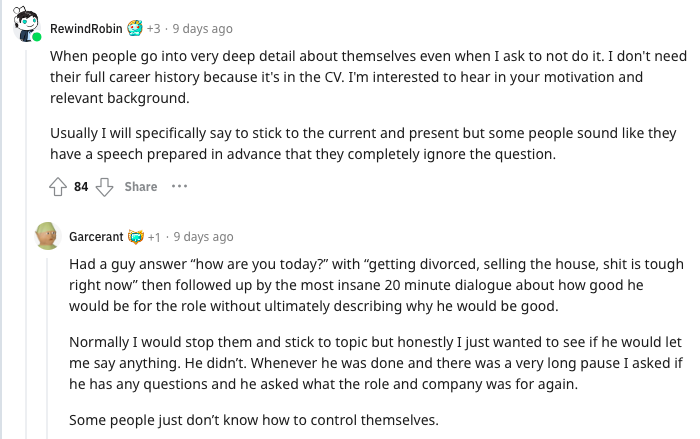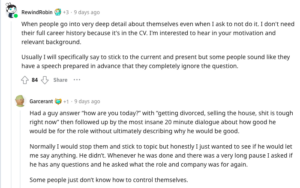 2. Going through history no one wants to hear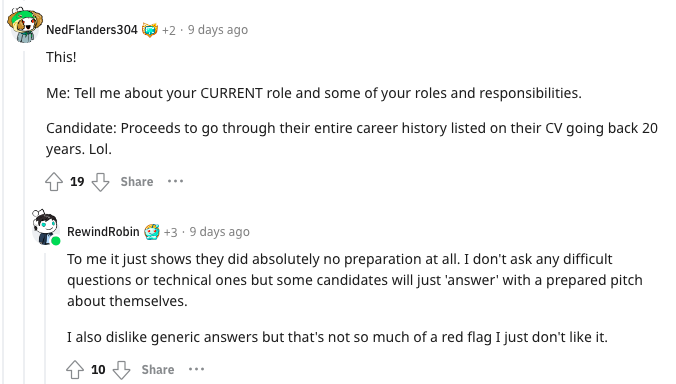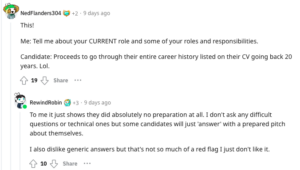 3. Being the it-was-never-my-fault person


4. Playing the victim card everywhere 


5. Having the audacity to show up without any research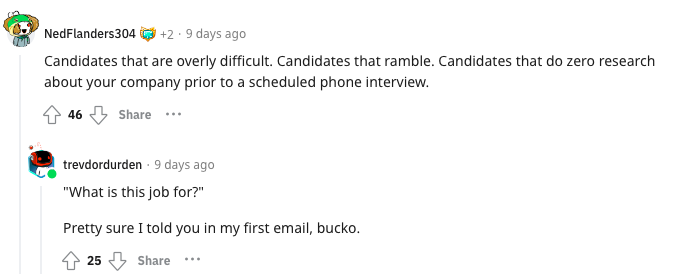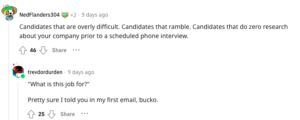 6. Not giving a straightforward answer 


7. Showing an "I don't care" attitude 


8. When they can't stop appreciating themselves 


9. Demonstrating zero listening skills 


10. Talking about irrelevant skills


Now it's your turn to share your stories! What peculiar interview red flags have you spotted? Drop them in the comments and let the hilarity ensue!
P.S.: If you're looking for an AI-powered ATS + CRM platform, then don't forget to check out Recruit CRM. Book a demo to see the tool in action.