Hiring the right talent for your organization can be a daunting task, especially if you don't have the right tools and technology to help you.
In today's digital world, a web-based recruitment software has become one of the essential recruiting tools for recruiters to streamline their staffing processes, save time, and improve the quality of new hires. 
To help you understand how a web-based recruitment software changes a recruiter's role, its benefits and challenges and how to choose the right one for your company, we've created this one-stop guide. 
So, sit tight and read on.
What is web-based recruitment software?
A web-based recruitment software is cloud-based software that is designed to automate and simplify the hiring and onboarding process. It is a centralized platform that helps recruiters manage staffing through job postings, resumes, candidate sourcing and communication, interview scheduling, and more.
This software may be available in different forms – it could be a resume spider, a candidate relationship manager (CRM), an applicant tracking system (ATS), social media aggregators, or even an interviewing software. 
Using a web-based recruitment software, recruiters can track the progress of each candidate on the job board and collaborate with hiring managers and other team members.
How does the implementation of a web-based recruitment software revolutionize the roles of recruiters?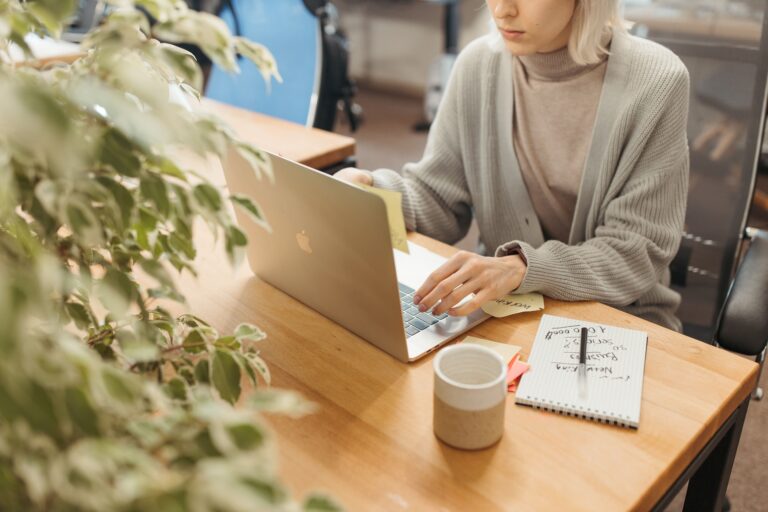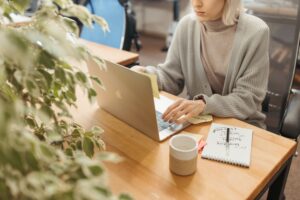 Gone are the days of drowning in a sea of resumes and cover letters, only to end up with a tiny pool of potential candidates. 
Instead, by implementing a web-based recruitment software, recruiters can now focus on the more exciting aspects of their job, such as building relationships with candidates and hiring managers, understanding the competency of job seekers properly, and using data and analytics to make informed decisions.
With the power of automation at their fingertips, recruiters can channel their inner superheroes, move at a lightning speed and take on tasks with ease.
What are the different types of web-based recruitment software?
There are several types of web-based recruitment software available, each with different features and functions. Here are some of the most common types:
1. Job board software
Designed to help recruiters post job openings on various job boards and manage responses to those postings, this kind of software can also help employers keep track of where they have posted job openings and when they need to renew their listings. 
A job board software may also provide analytics on job posting performance to help employers make data-driven decisions.
2. Resume parsing software
Got a large volume of resumes to sort through and identify the top candidates based on specific criteria? A resume parsing software can come to your rescue! It is specifically designed to extract key information from resumes and store it in a database for easy retrieval.
Resume parsers may also help eliminate bias in the recruiting process by anonymizing resumes and removing personal identifying information.
3. Candidate relationship management software
A CRM software is used to manage interactions with candidates throughout the hiring process, from initial outreach to final job offers. It can help recruiters track candidate communication, schedule interviews, and keep notes on candidate feedback.
A candidate relationship management software can also be customized and integrated with other recruitment tools, such as job board and assessment software. 
To understand what works the best for your company, it  is highly recommended to shortlist a few tools, go for free trials or book demos to see their features live in action.
4. Video interviewing software
Save both time and money by eliminating the need for in-person or on-site interview processes, particularly for candidates who live in different cities or countries with a video interviewing software.
Video conferencing and conducting job interviews through such software also can be used in conjunction with different features that it provides – such as scheduling tools, interview recording, and candidate rating systems.
5. Assessment software
This type of HR software is used to assess a candidate's skills, knowledge, and personality through tests and quizzes. It can help the hiring team identify top candidates based on specific job requirements and competencies.
Assessment software may also provide data analytics to help employers identify trends and patterns in candidate performance.
6. Onboarding software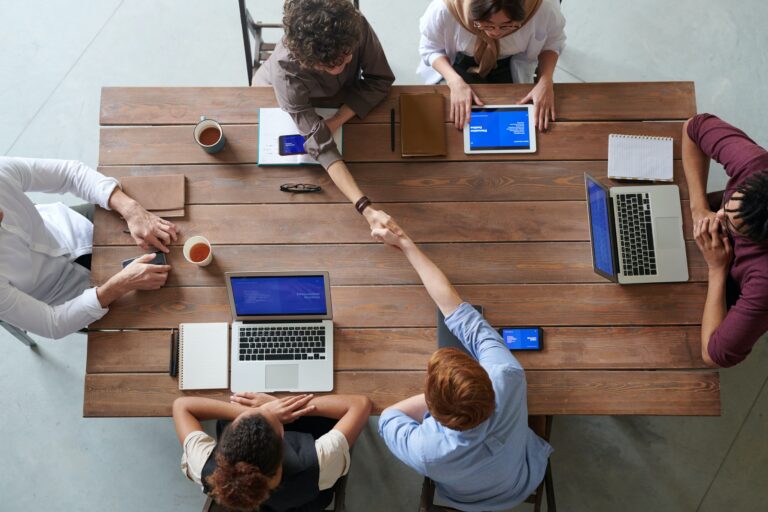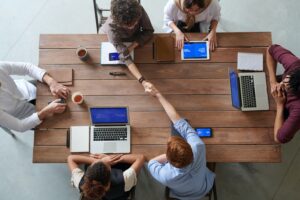 This software is designed to help employers onboard the right candidates and manage the paperwork and processes associated with new hires. It can help streamline the onboarding process by providing new hires with access to important company information, policies, and procedures.
Onboarding software is a pro at automating tasks such as setting up new employee accounts and completing tax forms.
7. Referral software
Referrals are all the rage right now! If you have a great talent pool, it is only possible that they might be willing to refer more like-minded people for the open jobs. 
Using an employee referral software, recruiters can find top talent through employee networks and talent pools like on LinkedIn and even incentivize employees to refer candidates.
Referral software may also provide features such as referral tracking, candidate screening, and referral program analytics. 
8. Background check software
This software is used to conduct background checks on job candidates to ensure they have no criminal record or other red flags that would disqualify them from the job. 
It can help employers make informed hiring decisions about the qualified candidates' work experience and avoid potential legal liabilities.
Background check software also is built with compliance management tools to ensure employers are following relevant laws and regulations.
7 major benefits of web-based recruitment software
Time is money. And in a scenario where investing in software can work wonders, a web-based recruitment software comes with its own set of features that can effectively help you reduce human efforts in the tiring process of hiring. 
Here's a quick rundown of some of the key benefits– 
1. Streamlined recruitment process
Who doesn't love a good multitasking software that can do just about everything?
A web-based recruitment software can automate many tasks, such as resume parsing, applicant tracking, and interview scheduling, which helps to streamline the recruitment process.
This results in faster and more efficient hiring, saving recruiters time, money and effort.
2. Increased efficiency
When you are working in a remote workspace, it is imperative to have software that can fulfill your vision of a global workspace. 
Web-based recruitment software is best in such cases as they allow recruiters to access candidate data and other recruitment-related information from anywhere, at any time.
This can increase efficiency by enabling recruiters to work remotely and collaborate in real time, leading to faster decision-making and quicker hiring.
3. Improved candidate experience
A happy candidate is the best asset that you can make, and it helps when you can smoothen the entire hiring and onboarding process for them.
Web-based recruitment software provides candidates with a more positive experience by simplifying the application process. Take the next step and make it easier for them to apply for job vacancies.
This can lead to increased engagement, better candidate quality, and a stronger employer brand.
4. Ability to take data-driven decisions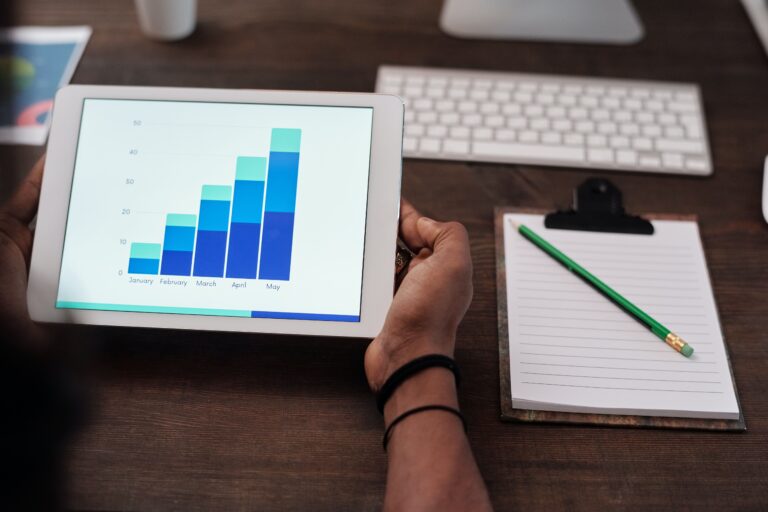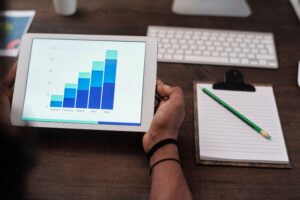 A web-based recruitment software provides real-time analytics and reporting, allowing recruiters to track key performance indicators such as time-to-hire, candidate sources, and recruitment costs.
This enables recruiters to make data-driven decisions and improve their recruitment processes over time.
5. Easy customization
The best part about web-based recruitment software solutions is that they offer customization options, allowing organizations to tailor the software to their specific needs.
This can include branding, workflows, and job postings, resulting in a more personalized and effective recruitment process. You could also incorporate a way to track referrals provided by members of your organization which also help in retention. 
6. Cost-effective
A web-based recruitment software can be more cost-effective than traditional talent acquisition methods, such as print advertising or job fairs.
It eliminates the need for paper-based documentation and manual processes, reducing the cost of hiring and enabling organizations to allocate resources more efficiently.
7. Scalability

 
One of the best benefits that you can reap from using a web-based recruitment software is that it can be easily scaled to meet the needs of growing organizations.
With the ability to add new users and functionality as required, this can help organizations to manage recruitment more effectively as they expand and grow.
How to choose the right web-based recruitment software?
With so many options on the market, it can be challenging to know which software is right for you. 
That's why we've put together a sensible web-based recruiting software checklist to help you evaluate your options and make an informed decision.
1. User-friendliness
You don't want to spend hours navigating through a complex system, and waste time training your team on how to use the software.
The first thing to consider when evaluating web-based recruitment software is its user-friendliness. The software should be intuitive and easy to use, with a simple UI. 
Look for a web-recruitment software that allows you to manage your recruitment process with ease.
2. Functionality
The software should offer the features and functionality you need to manage your recruitment process effectively. 
This includes features such as resume parsing, applicant tracking, integrations, customizations, candidate communication tools, etc.
Make a list of the features that are important for your recruiting team, and look for a web-based recruitment platform that provides those functionalities. 
3. Easy integration with other tools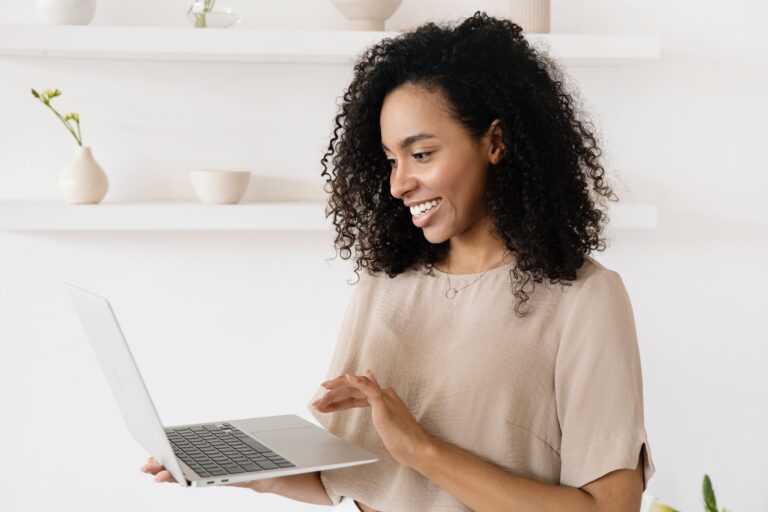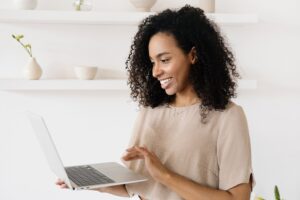 The recruitment process is just one aspect of HR, and you may use other tools and systems to manage employee data, performance management, and payroll.
Look for a software that can be easily integrated with other tools and systems you use, such as an HRIS or social media channels.
It can help you to build a more complete picture of your candidates, which can be useful for making informed hiring decisions.
4. Reliability and security
Data security is an essential factor to consider when evaluating web-based recruitment software. 
A recruitment software is responsible for handling a large amount of sensitive and confidential data, including personal information and resumes.
Look for a system that is secure and compliant with data protection regulations, such as GDPR and CCPA. This can help protect your company and your candidates from data breaches, hacking, and other security threats.
5. Customer support
The software you choose will likely be a critical component of your recruitment process, and you need to know that you can rely on the vendor's customer support team to help you troubleshoot any issues and maximize the software's capabilities.
Using a web-based recruitment system with in-built customer support offers numerous benefits, including responsive support through multiple channels, technical expertise for troubleshooting, regular software updates, comprehensive training materials, and access to a user community for sharing information and best practices.
With great customer support, you can maximize the benefits of the software, ensure a smooth recruitment process, and use the software to its full potential.
So why settle for mediocre recruitment when you can achieve greatness? Take action now and choose the best web-based recruitment software for your organization. The talent you're looking for is out there, waiting to be found!
Frequently asked questions 
1. How does web-based recruitment software work?
Web-based recruitment software works by allowing recruiters to post job openings, track candidate applications, and manage the hiring process from a centralized platform. 
Candidates can submit their resumes and applications through the platform, and recruiters can manage the entire process from start to finish.
2. Is web-based recruitment software suitable for small businesses?
Yes, web-based recruitment software can be suitable for small businesses. 
A lot of software providers also offer plans that are specifically tailored to small businesses, with pricing based on the number of users or job postings.
3. Can web-based recruitment software be used to recruit for all types of positions?
Yes, it can be used to recruit for all types of positions, including full-time, part-time, temporary, and contract roles. 
Web-based recruitment software providers also offer specialized features tailored to specific industries, such as healthcare or IT, to help streamline the recruitment process and meet the unique needs of those industries.
4. How does web-based recruitment software help with diversity and inclusion efforts?
Web-based recruitment software can help with diversity and inclusion efforts by providing tools for creating inclusive job descriptions, reducing bias in resume screening, and tracking diversity metrics throughout the recruitment process.
Some software may also offer diversity-focused features, such as blind resume screening or candidate matching based on diversity criteria.