Starting your own recruitment agency after years of experience in the industry is an exciting journey. But if you're venturing into this area without any business experience, it can be nerve-wracking, to say the least!
With the world's economic fluctuations, is it the right time to start your recruitment business?
Thanks to rapid technological transformation, the recruitment market is projected to reach an estimated USD 43.39 billion growth by 2027–meaning there's still massive potential for recruitment entrepreneurs!
On that note, if you are still figuring out how to start your recruitment business journey but want to learn, here's our foolproof guide on starting your agency in five simple steps.
Step 1: Research & planning
A new business can be an exciting and rewarding endeavor, but it requires careful research and planning to be successful. 
Without proper research, you'll be stepping into unknown territory, leading to higher business risks. 
So before you go ahead and set anything in ink, here are some tips for conducting proper research for your recruitment agency. 
1. Understand the market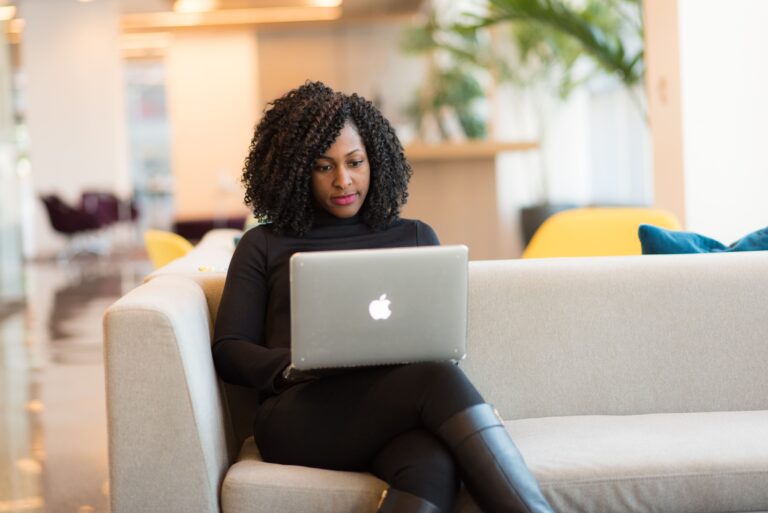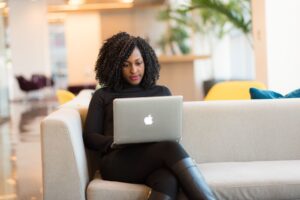 Conducting thorough research helps you understand the current market trends and the demand for recruitment services in your target industry. 
Understanding the market conditions will help you determine the viability of your recruitment business and whether it can generate sustainable revenue.
As you start your own recruitment agency, you need to familiarize yourself with the nitty gritty of your market and understand exactly what challenges you might face, how the industry works, potential revenue, etc. 
2. Who are your competitors?
Identifying your competitor's strengths and weaknesses is crucial to succeeding in your business. 
By analyzing their business model and market strategies, you can identify gaps in the market that you can capitalize on.
Conduct a market analysis on the top talent acquisition businesses in the industry, their sourcing strategies, company culture, employer brand, and even their revenue.
3. Consider a unique value proposition
Before you put a pin on any random business strategy, you need to identify the needs and pain points of your potential clients. 
Identifying market gaps will help create a unique value proposition that sets your recruitment agency apart from your competitors. 
While considering your business value proposition, you should also consider a target niche. For example, your recruitment agency can focus on providing the perfect cultural fit, the fastest interview process, or your expertise can be on the perfect candidate experience. The possibilities are endless!
Tip: The best way to determine your niche and value proposition is by considering your existing skillset and expertise and the gaps and challenges clients face. 
Step 2: Understand legalities & finances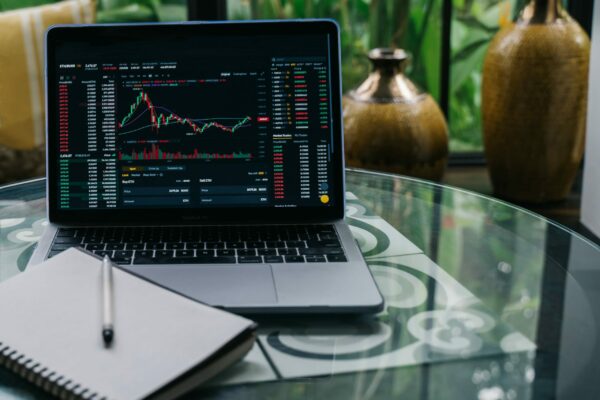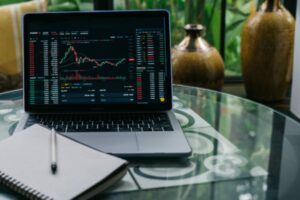 Discussing legalities and finances with your business partner(s) and professionals should be one of the very first steps to starting any business. And it's okay if you're not well-equipped in this department. You can always rely on law firms and an accountant to take care of the legalities and finances of your business. 
Being the founder of your own company, you need to know the ins and outs of your country's laws and regulations to prevent any legal action in the future. So, discuss the legal considerations of starting a recruitment agency, such as registering the business and obtaining necessary licenses and permits. 
Finally, take your savings and existing streams of income into account to effectively allocate a budget for your new venture while considering the potential of incorporating a passive income app into your overall financial strategy.
Step 3: Recruitment marketing & branding
Recruitment marketing is essential to building a successful recruitment agency. An effective marketing strategy creates awareness around your agency, attracts clients, and builds credibility and trust among potential candidates.
This may include networking, cold calling, advertising, and social media marketing.
Everything from your value proposition to your logo to your tone of voice affects your marketing efforts and first impression among your target audience.
In short, here's what you need to consider when developing your recruitment marketing strategy:
Identify your target audience:

Determine who your target clients and candidates are, including their needs, pain points, and preferences. This information will help you develop a marketing strategy that resonates with your target audience.

Choose your marketing channels:

Consider the marketing channels that will be most effective in reaching your target audience, whether it's social media, job boards, email marketing, or

networking events

. You'll also need to consider a content strategy. Create valuable content that educates and informs your target audience, including

blog posts

, white papers, and thought leadership articles.

Leverage your network:

Utilize your existing network to expand your reach and attract new clients and candidates. Consider offering referral incentives to encourage your network to refer new businesses to your agency. Creating an attractive

LinkedIn profile

or company page will always be your best bet for expanding your network and publicizing your business.
Step 4: Building your team
A vast network of clients and candidates is the backbone of any successful recruitment agency. Before reaching out to any random new hire for your recruitment agency, always consider your existing network and connections before offering new jobs.  
Also, understand the responsibilities and functions of your new agency and which team members you'll need to hire. Finally, remember that you can always opt for gig workers or interns if you don't have the capacity for a full-time worker.
Once you have a recruitment team in place, don't forget to provide the necessary onboarding through effective training, resources, and support. 
Step 5: Business scaling & management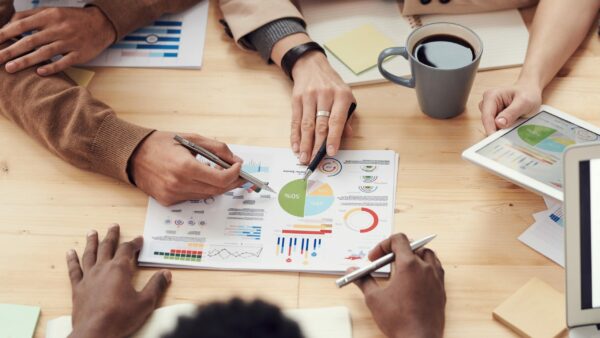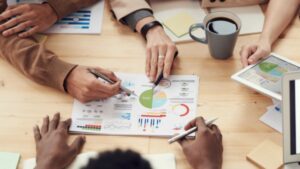 Effective business operations and management practices are the foundation for growing and scaling your recruitment business. 
If you want to scale your startup effectively, you need to have a clear roadmap of your business strategy and finances. A simple but effective way to achieve this is by tracking metrics to measure the success of your recruitment agency. 
Apart from managing your business development, here are two crucial factors to consider before scaling your agency:
1. Do you have the right recruitment technology?
Staffing agencies are heavily dependent on the right recruitment technology. Investing in the right tool will help you save an enormous amount of money and resources in the long run. 
Make sure you choose the right recruitment software provider for your agency, so you don't face any losses right from the start. A good ATS + CRM system can help you jump-start your business, allowing you to achieve much more with limited resources. 
Don't forget to understand the usage of your applicant tracking system and other recruiting tools at its core. Look out for how you can use automation to its maximum potential. 
2. What does your fee structure look like?
Recruitment agencies use different pricing structures depending on the type of positions they recruit for and the needs of their clients. Consider a fee structure that aligns with your agency's business model and provides value to clients. 
Here are the most common fee structures used by recruitment agencies:
Contingency fees are based on a percentage of the candidate's first-year salary and are only paid if the candidate is successfully placed.

Retained fees involve an upfront payment, usually a percentage of the fee, before the search begins. The remaining fee is paid once the candidate is placed.

A flat fee is a set amount for each placement, regardless of the candidate's salary.

A temp-to-perm fee is where an agency charges for placing a temporary worker who later becomes a permanent employee.

A contract staffing fee is charged for providing a worker on a contract basis for a specific period.
Ready to make the leap?
Starting a recruitment agency after years of experience in the industry isn't everyone's cup of tea. But with a clear vision, a proper roadmap, and a strong understanding of the market, nothing can come between you and a successful recruitment agency of your own!
A recruitment software partner like Recruit CRM is also the key to keeping your business functions on track! Recruitment agencies across 100+ countries trust our ATS + CRM to manage their tasks, including client-candidate communication, tracking metrics, and other hiring needs. 
So what are you waiting for? Take the first step to starting your recruitment agency with Recruit CRM!
Frequently Asked Questions (FAQs)
1. Is starting a recruitment agency profitable?
Recruiting the right candidates is a time-consuming and money-sucking process for so many organizations worldwide. Not to mention hiring managers will always need outsourcing to help them recruit the best candidates. 
Here are some statistics showcasing the need for recruitment agencies today:
An average company in the U.S. spends $4000

on hiring a new employee, and the

recruitment process takes at least 43 days

to complete. So this poses a perfect opportunity for recruitment business owners to earn profits. 

With so many small to medium-sized agencies emerging in the market, the recruitment industry is snowballing–projected to reach an estimated

USD 43.39 billion growth by 2027

. 

With ongoing labor shortages, the demand for recruitment agencies and talent acquisition solutions is only rising. Also, the recruitment and staffing industry is going through a paradigm shift with new trends and changes in job seekers' expectations. These changes highlight the growing need for recruitment agencies to recruit the best talent. 
2. How do you create a good recruitment strategy?
First, you need to identify the specific needs of your clients and the type of candidates they are looking for. This will help you tailor your recruitment efforts to meet their requirements. Make sure you thoroughly understand the given job description for effective candidate sourcing. 
You should also consider the most effective channels for reaching potential candidates, such as job boards, social media, or networking events. Finally, don't forget to prioritize clear and efficient communication with clients and candidates throughout the hiring process. 
Finally, measuring the success of your hiring strategy through recruitment metrics such as time-to-hire and candidate retention can help you improve and streamline your approach.
3. How do recruitment agencies get clients?
One of the most effective ways of acquiring clients is through networking and building relationships. Attending industry events, reaching out to contacts, and making cold calls can help agencies establish connections and gain exposure. 
Another approach is to leverage digital marketing channels such as social media and email campaigns to reach out to potential clients.
Recruitment agencies must have a clear value proposition and demonstrate their expertise in their niche for customer retention. Finally, providing excellent customer service and consistently delivering quality results can help build a strong reputation and attract new clients through word-of-mouth referrals.