What's the secret to staying ahead in the recruitment industry?
Well, it's the constant research that you have to do to keep abreast of the latest trends and changes, and what better way of doing this than reading some top-notch recruitment blogs?
To help you recruit like a pro, we've compiled a list of blogs that are not only informative and fun but also inspiring.  
Let's get reading!
Check out These 10 Fantastic Blogs on Recruitment and Staffing!

Apart from building fantastic cloud-based recruiting software for the global staffing industry, Recruit CRM also serves as a media house for recruiters.
From fun reads and listicles to top recruiting tips and actionable guides for recruiting professionals, Recruit CRM's blog has all the resources you need.
You will also find a terrific experts' corner in the resources section where OG recruitment influencers with an experience of over a decade spill the secrets to becoming successful recruiters.

This website creates highly knowledgeable and quirky blogs for recruiters. 
It curates well-informed blogs for not just the global staffing industry but for all working professionals. 
Apart from covering topics on workplace, employer branding, and advertising, they also offer enlightening podcasts on recruitment marketing. 

This is not just an ordinary informative website; it is a gym! Yes, you heard us right!
From hiring tips and e-books to personal storytelling, you'll find intensive training and learning material on this website.
They even have blogs on unusual topics like "Catching the Bolting Horse", "How to be a Giving Leader," and more.
It is the perfect place for you to work out and shape your skills.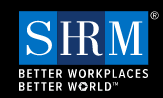 SHRM is a Human Resources powerhouse. 
It has resources for students, recruiters, companies, professionals, and executives.
SHRM also offers guides, handbooks, blogs, hacks, presentations, business solutions, and a lot of other material concerning human resources and the workplace. 
You can also become a premium member of the website and enjoy the benefits of attending workshops, getting certified, and much more.

We all know Katrina Collier is the OG in the recruitment biz.
Who better than her to help you stay updated?
If you are looking for resources exclusively on talent acquisition and recruitment solutions, then Katrina Collier's blog is the right place for you!
This website offers blogs, snippets of her interviews, podcasts, and intriguing newsletters.

Social Talent is one of the top websites when looking for unique and popular resources to hire better.
The blog discusses various subjects, including leadership and diversity hiring.
It also provides e-books, podcasts, guides, and webinars.
They are even hosting an event in January 2023 on Workplace Priorities for CPOs. 
You can learn what trends and insights CPOs require to be at the top of their agenda by participating in their online talent leadership event. You can register here! 

Talent Culture is a cutting-edge HR marketing firm that provides social promotions, executive and corporate branding, media, research, and advertising. 
They try to build a culture of great leaders by providing high-quality content on thought leadership.
Experts from Talent Culture produce unique webinars, eBooks, articles, and multimedia content to give your audiences the HR and technology knowledge they need to make wise decisions.
 Is there any topic that this website still needs to cover?
Well, no! Everything from pandemic to post-pandemic, from career development to company culture, newsletters to podcasts, is available under one site. 

Recruiting Blogs serves as a one-stop solution for all recruiters.
They have covered everything on their website, including enlightening blogs and podcasts.
What is unique about them is they have 342 groups open for anyone who visits their website!
These groups are of different genres. From Creative Recruiters to Recruiters in Seattle, Recruiting Blogs have a lot to offer.

UK Recruiter is run by the Queen of UK Recruitment, Lousie Triance. 
She is an expert in recruiting, a qualified psychometric assessor, and the host of agency and in-house recruitment events.
UK Recruiter is the top news and networking site for the staffing industry that links agency and internal recruitment specialists with the data required to make the best business decisions. 
A unique thing about their website is they have a section called ATS/CRM comparison, which lets you compare Applicant Tracking Systems whenever you are confused!
This versatile site also provides consultancy and event management services for your company.
UK Recruiter even hosted a podcast with Recruit CRM's CEO, Shoanak Mallapurkar, where he shared the journey of Recruit CRM being the highest-rated ATS and CRM system.

Recruiting Daily acts as a digital newspaper with the latest trends.
It provides industry news, events, and resources to help readers to prevent them from living under a rock. 
You can become an insider member to access premium content, including detailed interviews, market analysis, surveys, and research. 
The membership is free! You just have to provide your details, and you're good to go!
We hope that you found exactly what you were looking for. 
Now go ahead and slay the recruiting game by checking out these interesting blog websites.
Do you have any personal favorite recruitment blogs? Drop down a comment and let us know.