In recent years, the recruitment landscape has witnessed a significant rise in artificial intelligence and automation, revolutionizing how companies attract talent and candidates apply for positions. 
Amidst these advancements, there is a growing trend that deserves attention: text messaging as a powerful communication tool between recruiters and job seekers.
Often overlooked as a candidate engagement method, SMS staffing presents numerous benefits that can positively impact your hiring strategy. Here are 9 reasons you should consider incorporating it into your hiring strategy.
P.S: Think wisely before texting candidates on first contact. You should have explicit consent for this type of communication. If you do not have explicit consent, I recommend reaching out via other channels first and asking candidates to opt-in for employment updates. 
1. Texts generate higher engagement than email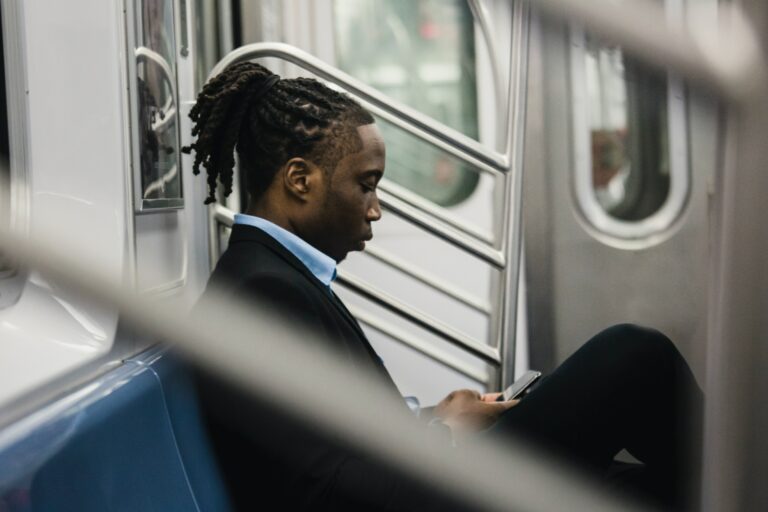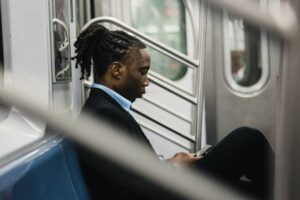 When it comes to engaging candidates, text messaging takes the lead over traditional email recruiting. By reaching out via text, you convey your interest and approachability, making candidates feel valued from the start. 
Text messages boast an impressive open rate, with 98% of SMS being read, compared to 20% for emails. Not only that, but the response rate for SMS is a staggering 45%, outperforming the modest 6% response rate for email.
One of the most significant advantages of text messaging is its convenience. Even amidst a busy schedule or while on the go, most people find the time to read a text message. Statistically, you are 7.5x more likely to receive a response from candidates via text than email. 
Of course, this doesn't imply that email should be abandoned altogether. When used together, both channels can complement each other seamlessly, and here's how:
Sending a lengthy email to a candidate?

Follow up with a text to ensure they receive the message and stay engaged.

Juggling multiple interview appointments?

Forward the invitation via Google Calendar or Zoom and reinforce it with an automatic confirmation text.

Need to share additional job details beyond the limits of a text?

Share the essential information via SMS and follow up with a comprehensive email containing all the necessary information.
2. Candidates prefer texting over calling
Calling without emailing or texting first is considered inconsiderate by today's youth. 75% of millennials avoid phone calls because they find them time-consuming and anxiety-inducing. 
Gen Z considers phone conversations daunting and invasive. Not to mention, it's also seen as an outdated form of communication. 
Today's workforce expects real-time information exchanges, preferably via SMS or instant messaging apps. So it's unsurprising that 77% of people use native texting apps to communicate. 
Here are some more reasons why candidates prefer texting over calling during the recruitment process: 
More control:

Texting allows candidates to compose their thoughts and think about what they want to say. It will be on their terms even if you invite them to call back. 

Immediate value:

Because texts are short, the most critical information is transmitted instantly. During a call, candidates might need more time or become nervous.

Transparent:

SMS makes it easy to communicate in real time about application status, interviews, or the next steps in the hiring process. No more anxiously waiting to receive a call.

Personal:

Texting makes building an immediate connection with candidates easier because each message is personalized. 
3. SMS staffing accelerates the hiring process 
Did you know that 52% of candidates have to wait three months or more for a response? If your communication is lacking, so will your hiring process.
Direct channels like text messaging significantly speed up hiring and reduce time-to-hire. They also give you an edge in a highly competitive job market. 
Here are a few strategies that will help you accelerate your hiring:
Let candidates text to apply.

Create a QR code or share the contact details of your dedicated SMS number so people can learn about your latest job openings. This idea works well for local businesses but is also applicable to others. Add text-to-apply info to receipts, invoices, landing pages, or apps. 
Ask potential candidates what their preferred communication method is.

You'll be surprised how many want to be contacted via SMS. 
Screen candidates via SMS.

Help candidates find the most suitable role in your company with automated screening flows.
Allow mobile subscribers to opt-in to job alerts.

When new users opt-in to your text program or apply for another job, consider asking,

"Would you like to be notified of new job openings?"
Automatically text candidates when they apply.

Let potential employees know you are interested in sending an automatic text message right after they apply for your job. 
4. Texting is less intrusive than calling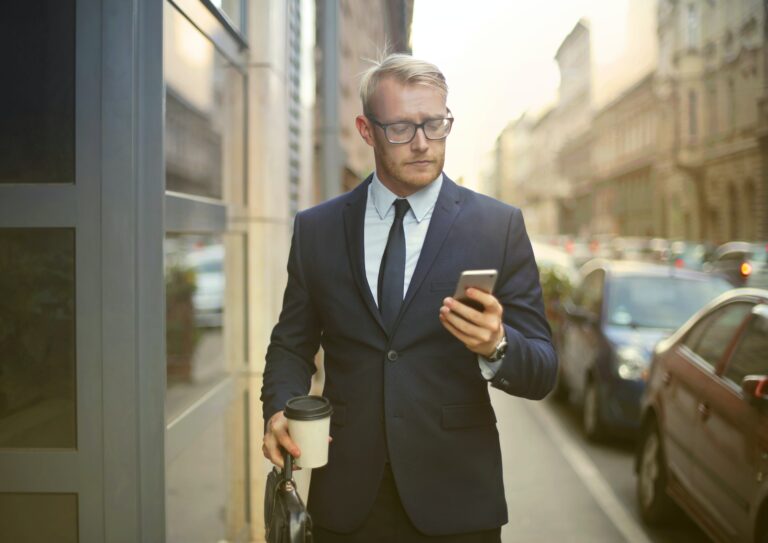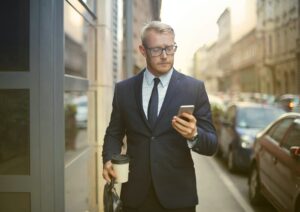 While recruiting, you need to strike the perfect balance between contacting during work hours so it doesn't seem that your company has unhealthy expectations and not being intrusive. 
The last thing employees want is their boss to know they are looking for another job. One of the main benefits of using SMS for recruitment is the fact that it's discreet. 
You can schedule texts during regular working hours without worrying about them being missed. Even if the candidate is busy, they will reach out as soon as possible.  
5. Texting simplifies candidate screening
Bulk texting makes it easier to screen large volumes of candidates simultaneously. Use predefined SMS templates to confirm role requirements, perform background checks, request necessary documents, and more before moving to the interview stage. 
Texting also speeds up following up with applicants to provide feedback, share links to hiring documents, and finalize hiring procedures. 
This will free up valuable time, allowing your team to focus on interviews and automatically removing candidates that don't match your hiring criteria. 
6. SMS can increase application form completion rates
How many times have you had to go through incomplete job applications? There are many reasons why candidates don't share all the information, many of which have to do with communication. Or a lack thereof. Here are a few examples:
The candidate didn't get your message across through a single call. 

The candidate might have had questions about the application process or needed to step away for a few minutes. 

The candidate was on the go and could not upload the PDF you requested. 

A technical error prevented them from submitting their application.
Regardless, a quick follow-up via text only costs a few cents. If you are already collecting contact info, you can automatically follow up with job seekers via text. Answering questions and allowing candidates to revisit their application shows them you care.
7. SMS can be integrated into your ATS or other software
Most SMS solutions can be integrated with your applicant tracking system or existing infrastructure. You can use this to record all your interactions with a candidate and synchronize information between recruitment teams. Documents sent via text can also automatically be added to your ATS via API.
Alternatively, you can configure no-code automation via Zapier for every action you want to trigger automatically:
Send SMS interview confirmations and follow-ups

Share feedback with candidates via text

Promote new job openings to your talent pool

Text to ask candidates for more information

Text application status updates
8. Texting is cost-effective and scalable 
Text messaging is cheap. A text costs approximately 4 cents. To enable two-way communication with candidates, consider purchasing a dedicated SMS number, which can be between $5 and $15 per month.
One of the best things about SMS staffing is that no strings are attached. Depending on your candidates' responses, you can use this communication channel as much or as little as needed. 
For small businesses, texting is less redistricting than paying a yearly software subscription or a contingent fee to a recruiter. Templates and automation also make it easy to personalize each communication at scale. 
9. Texting improves the candidate's experience during onboarding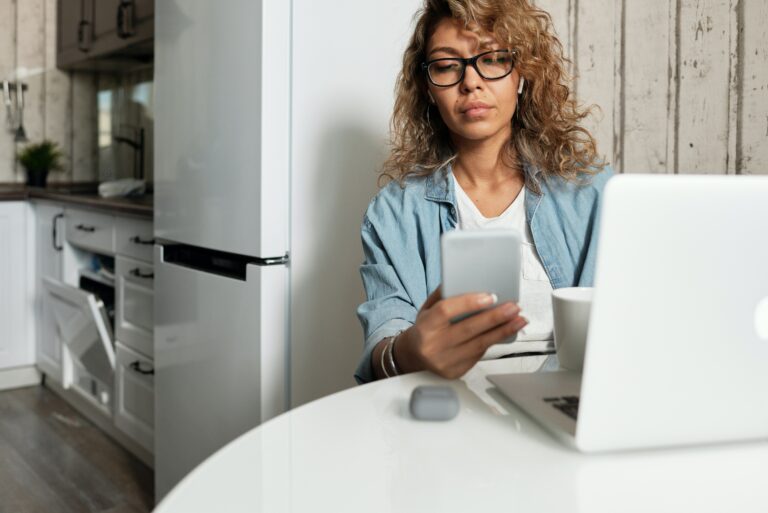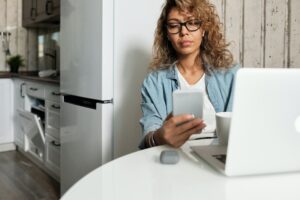 Successfully onboarding a candidate is just as important as hiring. You never get a second chance to make a good impression, so you should do everything possible to make a new hire feel welcome.  
Only 12% of organizations onboard correctly. In other words, 88% of companies need to do better at motivating new team members.
During the first 90 days in a new position, employees will likely remain in contact with the recruiter who brought them in. If the onboarding experience is positive, statistics show they will likely remain in the role longer.
Here are a few ways that you can use text messaging to onboard new candidates successfully: 
Periodically send texts about company benefits, events, and news. 

Keep new hires engaged by texting to ask them about their onboarding experience. 

Constantly request feedback from your new candidates. 

Schedule breakfast meetings, lunches, or other team events. 

Remind new hires about administrative tasks they need to complete. 
As a strategy, SMS staffing has a lot to offer to recruiters. It is a great way to get in front of top talent in a crowded market. 
The challenge is balancing different channels and tools to create the best candidate experience. Only some candidates are the same, so you should experiment with other mediums until you find the right formula.