With the rising proportion of job seekers taking up self-employment, it's high time for recruiters to pay attention to the huge potential in the gig working industry.
Over the last decade, the freelancing workforce took a massive leap of 8.1%, outshining the overall growth in the US working population. 
But the question is, where to find freelancers? We narrowed down a list for you, so you don't have to. 
Here are the top 10 promising websites to hunt down the right freelancer for your open position.
Dive right in!
Where to find freelancers? 10 best websites to crack the nut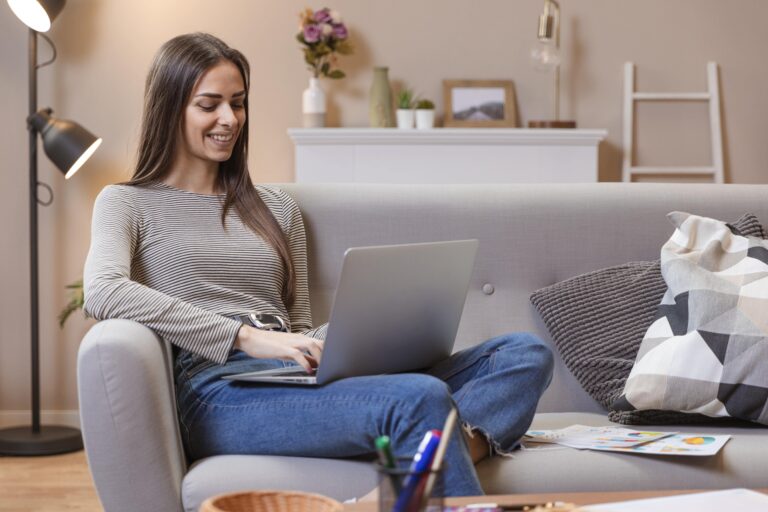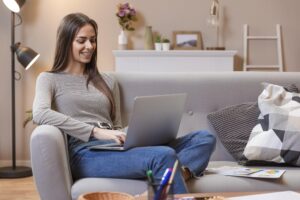 1. Upwork: The bridge between recruiters and gig workers
User-friendly interface:

Upwork's platform is designed with ease of use in mind. It allows seamless navigation, making the process of posting jobs and reviewing applicants a breeze.

Trustworthy:

Upwork's robust verification process ensures that you're connecting with genuine professionals. This trust factor is crucial to establishing successful working relationships.

Flexible engagement:

With options to post a job or buy a predefined project service, you're in control of how you want to engage with potential hires. 
2. Fiverr: A marketplace for diverse skills
Wide range of services:

Fiverr boasts over 500 categories of digital services. With such an extensive range in place, you're likely to find a freelancer with the exact skill set you need.

Fiverr business:

This feature lets you set up a team account, giving you access to an exclusive list of top talent. It's an excellent tool for businesses looking to

streamline their hiring process

.

Project-based payments:

Unlike many other platforms, Fiverr allows you to pay freelancers based on projects or gigs rather than an hourly rate.
3. SimplyHired: Your free job advertisement platform
Free job posting:

SimplyHired allows you to post

job advertisements

for free, making it a cost-effective solution for businesses.

Resume database:

The platform provides access to a vast collection of resumes, enabling you to find potential hires with the right skills and experience.

Job alerts:

SimplyHired's job alert feature keeps you updated on new candidates that match your criteria, ensuring you don't miss out on potential hires.
Professional networking:

LinkedIn is a professional networking site that allows you to connect with a wide range of professionals and potential hires.

LinkedIn talent solutions:

This feature comes with various tools and products to fulfill your hiring needs, including

job posting

and advanced search filters.

Search history:

LinkedIn Talent Solutions allows you to view your search history, helping you keep track of the candidates you've viewed and contacted.
5. Freelancer: A simple solution for hiring gig workers
Easy-to-use:

Freelancer offers a straightforward approach to hiring. Post a job, review applications, and select gig workers based on their portfolios.

Wide range of categories:

With categories ranging from graphic design to SEO, you're sure to find the right fit for your project.

Secure payment:

Freelancer ensures secure payment transactions, providing peace of mind for both you and the freelancer.
6. Dribble: The go-to platform for design professionals
Specialized in design:

Dribble is a platform specifically for design professionals. It's the perfect place to find creative talent.

Trusted by employers:

With over 60,000 employers finding their perfect designer match, Dribble has proven its reliability in the industry.

Advanced search features:

Dribble's paid account offers advanced search features and filters, making room for you to find the perfect designer for your needs.
7. FlexJobs: The hub for remote work
Remote work focus:

FlexJobs specializes in remote work, making it a great platform for finding gig workers.

Employer membership:

This feature gives you unlimited access to the

resume database

and allows you to post as many jobs as you wish.

Geo-targeting:

FlexJobs allows you to geo-target candidates, ensuring you find the right talent in the right location.
8. Codeable: Your WordPress problem solver
WordPress specialists:

Codeable is dedicated to solving WordPress problems, hosting experts in this specific area.

Expert gig workers:

Most experts on this website have over five years of experience handling WordPress, ensuring high-quality work.

Easy hiring process:

Codeable simplifies the hiring process with its job posting and estimation features. Landing the right fit is a seamless process on this platform.
9. People Per Hour: A platform for every skill
A diverse range of skills:

With over 2 million freelancers covering thousands of skills, you're sure to find the right talent for your project.

Testimonials and reviews:

Freelancers on People Per Hour have testimonials and reviews from their previous work, providing a snippet of their skills and work ethic.

Project streams feature:

This feature facilitates easy communication, feedback sharing, and progress tracking, ensuring a smooth collaboration process.
10. TaskRabbit: The solution to odd jobs
Handyman services:

TaskRabbit connects you with freelancers for odd jobs around the house or office, providing a unique service not found on many other platforms.

Background-checked workforce:

TaskRabbit ensures all its 'taskers' are

background-checked

, providing a protective shield for you and your organization.

Reviews and ratings:

The website displays reviews and ratings for its members, creating scope for you to compare and choose the right person for the job.
3 major hacks to make the best of these freelancing and gig-working websites
1. Utilize advanced search filters
Many platforms offer advanced search filters that allow you to handpick candidates based on specific skills, experience levels, ratings, and even location.
By using these filters effectively, you can find freelancers who precisely match your project requirements. 
Also, this targeted approach saves time and increases the likelihood of successful collaboration.
2. Engage in pre-hiring communication
Before hiring, consider engaging in a conversation with potential freelancers through the platform's messaging system. 
Ask specific questions related to the project, gauge their understanding, and assess their communication skills. 
This step is crucial in selecting the right candidate and setting clear expectations from the outset.
3. Monitor progress through platform dashboards
Many websites offer project management dashboards that allow you to monitor progress, communicate, and share files all in one place. 
Utilizing this feature ensures that all project-related information is centralized, making management more efficient. 
A cohesive outlook enhances efficiency, keeps everyone on the same page, and ensures that the project stays on track.
While you continue to put conscious efforts into the immense potential of the freelancer and gig-worker economy, ensure that you are on the safer side.
Frequently asked questions (FAQs)
1. Are the payment procedures on these websites secure?
Many platforms offer escrow services that hold payment until work is completed satisfactorily. This secure method protects both parties and ensures a fair payment process.
2. Can I see a freelancer's previous work before hiring?
Yes, most platforms allow freelancers to showcase their portfolios. Reviewing these samples can give you an insight into their style and quality of work.
3. What if I'm not satisfied with the freelancer's work?
Communicate your concerns and request revisions. If issues persist, platforms often provide dispute resolution services to address disagreements according to their guidelines.
4. How do contracts work on freelancer platforms?
These platforms mostly offer customizable contract templates. These outline the project scope, payment terms, and other essential details, ensuring a clear agreement between both parties.
5. Can I hire freelancers from different countries?
Yes, many platforms provide access to a global talent pool. Be mindful of time zone differences and cultural sensitivities when working with international freelancers.