Let's face it. You probably spend half of your day on LinkedIn hunting for potential candidates. 
So, why not join groups created exclusively for recruiters, HR professionals, and hiring experts?
They act as virtual roundtables where industry insiders exchange the latest tips, trends, and job leads for candidate sourcing.
To save you some time, we've curated a list of the top 11 LinkedIn groups every recruiter should participate in, along with some tips to help you stand out within these communities. 
4 ways to effectively utilize LinkedIn groups for recruiters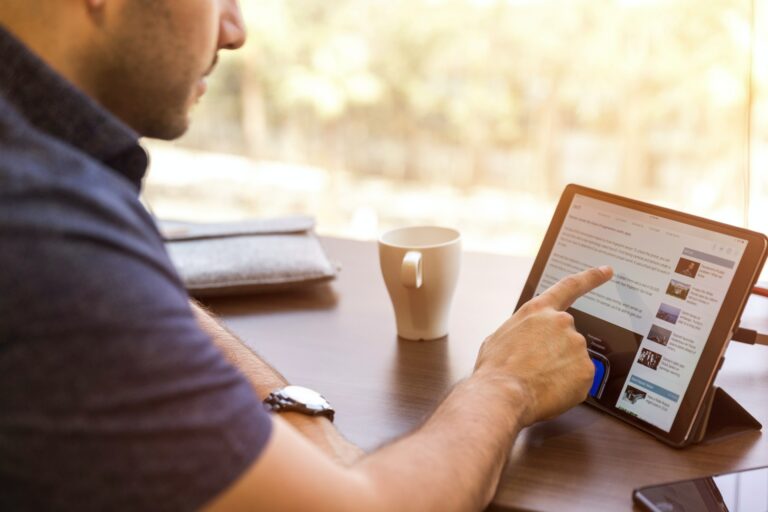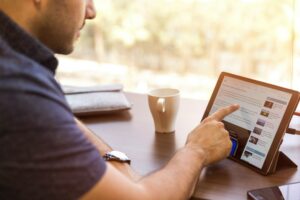 1. Adapt and contribute wisely
Take the time to read through discussions and absorb the insights offered in any LinkedIn group. 
When contributing, ensure your responses add value. Don't post or comment in a group just for the sake of it or in hopes of being noticed. 
Always try to offer your expertise without overshadowing others. It's a delicate balance of give and take. 
By doing so, you position yourself as a thought leader, someone who not only seeks knowledge but also enriches the group with it.
2. Maintain professionalism
LinkedIn groups are professional platforms, and your contributions should reflect that. 
Steer clear of overt self-promotion. 
Instead, share success stories and lessons learned that others can apply. 
This subtle approach is more effective than any advertisement or self-promotion. It demonstrates your value through action and experience, which resonates more deeply with your peers.
3. Stay relevant and on-topic
Each group has a theme, and your posts should align with it. 
If the group focuses on recruitment technology, for instance, keep your contributions within that realm. 
This not only shows respect for the group's purpose but also ensures that your content is received well by members who share your interests. 
At the same time, make sure you're only joining LinkedIn groups that are related to your expertise. If you don't know about retained search but have expertise related to contingency recruiting, it's best to join groups related to the latter. 
4. Initiate engaging discussions
Lastly, jump into the fray with topics that spark a genuine interest and invite interaction. 
Try sharing recent challenges you came across or your thoughts about a burning issue in the staffing industry. 
Encourage others to share their experiences too. This approach not only ignites conversation but also fosters a sense of community. 
Remember, the goal is to engage, not just to inform. If you're just informing or posting content without any engagement, you'll end up creating an echo chamber. 
You might also like: 7 secret tips for hiring the best candidates from LinkedIn
Top 11 LinkedIn groups recruiters must join ASAP
With 2.9 million groups on LinkedIn, you can quickly lose your way amidst the crowd. 
So, if you're looking for LinkedIn groups catered just for recruiters like yourself, here are the top communities trusted by industry professionals.
Owned by Miles Jennings, this LinkedIn group has firmly established itself as a renowned one. Since industry experts manage the group, it ensures that discussions remain insightful and beneficial for all members.
With a staggering member count surpassing 1.2 million, it stands out as the largest group on our list, drawing professionals from diverse regions, including North America, Europe, and Asia.
This is an ideal platform for LinkedIn networking with fellow recruiters, staying updated with the latest recruitment news, and imbibing best practices from industry masters. 
While the group offers lots of professional content, remember to navigate this group with the right intent, depending on your needs. 
Given its vast member base, you'll find numerous job advertisements, which might help you with your candidate sourcing strategy. 
If you're familiar with HRdive.com, this LinkedIn group is a must for you!
From compensation and benefits to DEI and employer branding, you'll find a massive range of HR and staffing topics discussed in this group. 
But, the underlying theme remains consistent: a commitment to excellence in recruitment practices.
If you're keen on joining this LinkedIn group, here are a few more pointers to keep in mind:
Privacy matters:

This is a private group, ensuring that discussions remain within the community.

Visibility

: While private, the group is listed, making it discoverable in search results and visible on members' profiles.

Quality over quantity:

Every post undergoes a review process, ensuring the content aligns with the group's ethos.

Industry focus

: The group primarily caters to the staffing, recruiting, and human resources services sectors.

Legacy of excellence:

Established in February 2008, the group has a rich history of fostering HR discussions.

Active participation:

With an average of 5 posts a day and a surge of 6,497 new members in the past week, the group is buzzing with activity.
Staffing (HR.com) is a place to meet, share, and network with over 10,000 industry peers from across the globe. 
This group is a comprehensive ecosystem that fosters growth and learning among HR professionals. 
Whether you're looking to enhance your recruitment strategies, understand the details of talent acquisition, or simply connect with peers, this group offers a wealth of resources at your fingertips. 
Here are a few reasons why you'll love this LinkedIn group:
Free access:

Unlike many professional networks, Staffing (HR.com) provides valuable resources for free.

Peer learning:

Growing and learning are huge for the members of this group! By being a part of this LinkedIn group, peer learning opportunities are virtually limitless.

Business growth:

With the right knowledge and resources, you can effectively manage the people side of your business, leading to overall growth and success.
Also check out: 8+ Slack communities recruiters need to be a part of 
If you want to build valuable connections with recruiters, staffing experts, HR professionals, and talent acquisition leaders, Openreq is the LinkedIn group for you.
This group not only shares open positions but also enriches the staffing industry with shared knowledge and networking opportunities.
When you join the group, don't just be a fly on the wall. 
Introduce yourself with a post, engage with your peers' content, and actively participate in the group's success. 
With over 600,000 members, managed by Subhashish Paul of IBM, The Recruitment Network is substantial. 
This group is a holy place for recruiters who value open networking. Here, innovation, integrity, and transparency aren't just buzzwords—they're the foundation of every interaction.
If you're keen on staying updated with the latest job openings and exclusive offers for group members, sign up for the group newsletter.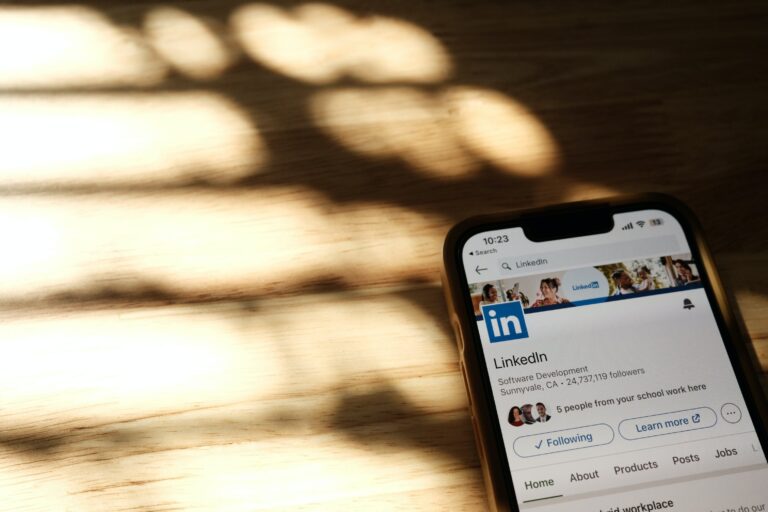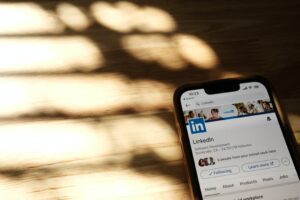 If you're an HR professional looking for a community that values quality dialogue and meaningful discussions, Linked: HR is the place to be. 
As a private group managed by Metzano, Linked: HR offers an exclusive atmosphere where only members can view and contribute to posts. 
The rules are clear: Posts must be questions that spark discussion, and all promotional content must be pre-approved by the management.
It's important to note that Linked: HR is not a marketplace for job postings. 
This intentional focus keeps the group centered on professional development and industry-specific issues rather than a ground for filling open job roles.  
If you're eager to join, be patient. The admins work diligently to review new member requests, typically within three days. 
If you're a recruitment professional from New York City, you know the pace is fast, and the stakes are high. 
With this LInkedIn group geared just for recruiters from the big apple, you'll find a community eager to exchange ideas, share insights, and discuss all things recruiting!
It's a place where questions are welcomed, continuous e-learning is encouraged, and camaraderie is fostered through shared experiences and goals.
With daily posts and a steady entry of new members each week, the group is a hive of activity and interaction. 
But it's not just about quantity; it's the quality of discourse that sets this LinkedIn group apart. 
The group's guidelines emphasize the importance of etiquette and meaningful contribution, ensuring that every discussion adds value to the overarching theme of the group.
Also read: Top 10 recruitment influencers to follow this year
This is #1 LinkedIn group for corporate recruiters. Here's what this group is all about:
Networking with the best:

Connect with fellow recruiters who are just as passionate about finding top talent as you are.

Mastering LinkedIn recruiting:

Share and learn tips on making the most of LinkedIn's vast potential for sourcing and talent acquisition.

Collaborative problem-solving:

Got a tricky recruitment challenge? Throw it into the ring and watch the community come together with solutions.

Innovative recruiting strategies:

From

employee referral programs

to fee splitting, you'll find folks in this group exchanging ideas that are reshaping the industry.
If you're at the crossroads of HR and tech, the HR Technology Network on LinkedIn is worth checking out.  
Have you ever wondered which applicant tracking system is the best in the business? Or how can data tell you more about employee retention than a survey ever could? 
These are the kinds of conversations you'll find in this group. 
It's a mix of sharing the latest recruitment tech stack and real talk on what works (and what doesn't).
And the best part? It's not just talk. This group is also about actionable insights. 
Whether you're a tech guru or a recruitment pro looking to get tech-savvy, HR Technology Network has got your back. 
This group is definitely one of the most important networking channels for recruiters based in the UK. 
Here's a snapshot of what you'll find in this community:
Diverse expertise:

The members range from agency recruiters to in-house talent acquisition specialists, all with a wealth of knowledge to share.

Real-time insights:

Stay updated with the latest recruitment news, job market fluctuations, and cutting-edge strategies working for UK recruiters.

Community support

: Got a tough role to fill? Or are you seeking career advice? This group is your support network, ready to lend a hand or offer a word of wisdom.
With regular posts and lively discussions, you'll never find a dull moment. Their members are always keen to engage, debate, and support.
They pride themselves on the high-caliber content shared here, from insightful articles to in-depth webinars.
So, if you're ready to dive in, contribute, and connect with some of the brightest minds in UK recruitment, this is the place to be!
With over half a million members, this group is a vibrant, growing community where HR expertise is shared and professional bonds are formed.
You can connect with fellow staffing experts to build your professional circle and uncover hidden career opportunities.
You'll also find meaningful dialogues about the latest HR trends, challenges, and innovations.
Keep in mind this group has some strict community guidelines:
All posts must be in English to maintain clarity.

Stay on topic to ensure value for all members.

Professionalism is their mantra in every exchange.
You might also like: 10 awesome recruitment blogs you should be reading 
There you have it! All the essential LInkedIn groups for recruiters are at your fingertips. 
Go on and join, engage, and build connections to level up in your recruitment career. 
Frequently asked questions
1. How can I utilize LinkedIn groups for my talent acquisition strategy?
LinkedIn groups are a valuable resource for recruiters to enhance their sourcing techniques and talent acquisition methods. 
By participating in discussions, sharing experiences, and absorbing knowledge from industry leaders, recruiters can discover innovative approaches to attracting top talent. 
These groups often provide a platform for fee splitting and referrals, further optimizing the recruitment process.
2. What are the basic etiquette to follow in LinkedIn groups?
To maintain a productive environment, it's crucial to follow the following group etiquette:
Contribute meaningfully, avoid off-topic posts, and engage with other members professionally. 

Avoid sales pitches and focus on sharing expertise to establish yourself as an industry expert. 
3. Can joining LinkedIn groups make a difference in my recruiting career?
Absolutely! As a recruiter, LinkedIn groups like The Recruiter.com Network or Linked: HR can be pivotal in shaping your career. 
By engaging actively, you can build a reputation as a knowledgeable and reliable recruiter, leading to more connections, better job placements, and a stronger personal brand within the industry. 
Remember, the more you put into these groups, the more you'll get out, so don't hesitate to share your insights and contribute to the conversations!