In today's fast-paced world, recruiters tend to prioritize flexibility more than ever. And that's exactly where a mobile recruiting software comes to your rescue.
In this comprehensive guide, we'll explore everything you need to know about this handy tech, from what it is to how it works and why it's essential for modern-day recruiting. 
Let's get started.
What is a mobile recruiting software?
Designed specifically for mobile devices, this innovative recruitment applicant tracking system (ATS) helps recruiters manage and streamline their hiring process on the go. 
Whether you're at the office, travelling, or working remotely, this handy tool enables you to perform tasks such as job posting, resume screening, interview scheduling, and candidate communication, all from a single platform.
How does a mobile recruiting software work?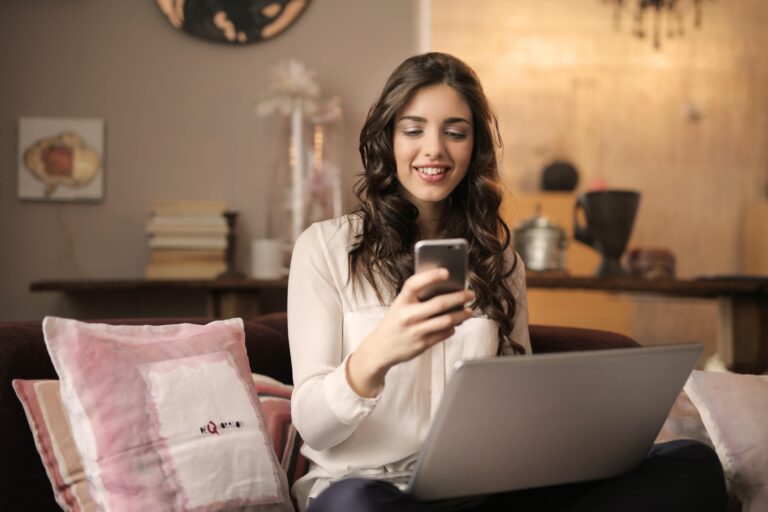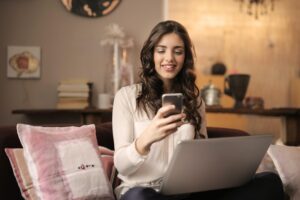 With the help of this tool, recruiters can access job postings, screen resumes, and carry out smooth candidate communication from the convenience and comfort of their smartphones or tablets.
But this convenience does not come at the expense of performance. 
A mobile recruiting software uses advanced algorithms to match candidates with job openings and provide fruitful recommendations to recruiters, so that you can find the best candidates quickly and efficiently without having to compromise on quality.
By streamlining the recruitment process and improving candidate sourcing, this tool lets you focus on what truly matters – finding the right person for the job. 
4 major benefits of using a mobile recruiting software
1. Increased efficiency
This software allows recruiters to easily access candidate information without having to confine to a specific location or device, making it easier to stay on top of recruitment tasks and deadlines.
Increased efficiency leaves more time for hiring professionals to focus on other important aspects of the recruiting process, such as candidate engagement and communication.
2. Wider reach
With this advanced talent acquisition software, recruiters can access real-time data, track recruitment metrics, and gain valuable insights into the hiring process anytime, anywhere. 
It helps to widen the scope of your hiring reach. And an increased reach allows you to tap into diverse talent pools and attract high-value candidates from various backgrounds and skill sets.
3. Better candidate experience
This platform enables recruiters to maintain positive relations with candidates by facilitating easier communication and keeping them engaged throughout the hiring process. It makes the application process far more convenient and accessible. 
An improved candidate experience can lead to higher engagement rates and significantly better recruitment outcomes overall.
4. Improved collaboration
Mobile recruiting software promotes better collaboration among recruiters and hiring managers by creating room for them to access candidate profiles, share notes, and work together in real-time. 
Improved collaboration means better alignment between recruitment teams, leading to more effective hiring strategies that drive growth and betterment.
5 key features of a mobile recruiting software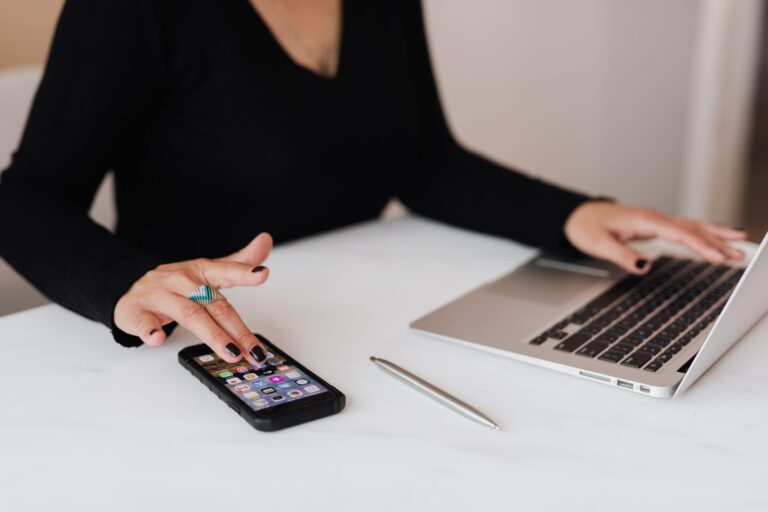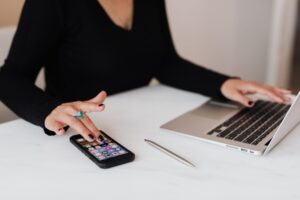 1. Job posting
Posting jobs across various job boards and social media platforms helps recruiters cast a wider net and reach a larger pool of candidates. A mobile recruiting software allows you to do this with the click of a button. 
It also lets you simultaneously advertise your job openings on various platforms, upscaling your recruitment marketing strategies and increasing the chances of finding the perfect candidate.
2. Resume screening
With this feature, you can set specific criteria and search for keywords related to education, experience, and skills within a resume. This enables you to screen applicants efficiently, promoting an overall smoother hiring process. 
The ability to narrow down the pool of applicants also increases the likelihood of finding the best match for the job, ultimately benefiting both the employer and the employee.
3. Communication
This feature allows recruiters and candidates to communicate seamlessly and effectively through email, text, and chat. It improves the flow of information in the hiring team by helping recruiters promptly respond to candidate inquiries, schedule interviews, and provide feedback.
By facilitating easy communication, a mobile recruitment platform enhances the candidate experience and streamlines the recruitment process to rapidly multiply the rate of successful hires in an organization.
4. Scheduling 
With the help of this feature, you can easily manage your interview scheduling process, be it to set up dates and send candidate reminders or reduce the likelihood of missing appointments. 
You can also create automated follow-up messages to check in with candidates on a routine basis and provide updates as needed. 
It helps recruiters save time and improve their efficiency while providing a more organized and streamlined experience for the candidates.
5. Reporting
In order to boost real-time recruitment, reporting is an all-encompassing solution. It is a great instrument to encourage data-driven decision-making with the option to track crucial information like applicant data, time-to-hire metrics, cost-per-hire metrics, and other KPIs.
By analyzing the resultant data, recruiters can easily identify areas of improvement and chalk out the hidden loopholes in their recruitment strategies. This feature also enables you to track the progress of your hiring process and make adjustments as necessary. 
5 steps to seamlessly implement a mobile recruiting software in your recruitment process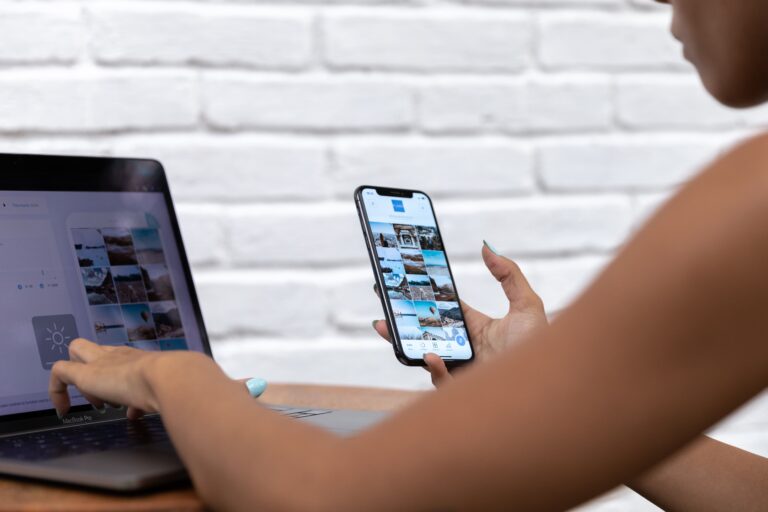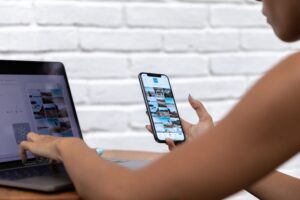 Step 1: Identify your hiring needs 
Firstly, determine the aspects of your recruitment process that need attention and can be streamlined using a mobile hiring software.
Having a clear vision of why you are using this tool and what results you expect will allow your organization to use the software even more judiciously.
Step 2: Research and evaluate software providers
Next, compare and evaluate different mobile recruiting software providers available in the market to find what your agency truly needs. 
Look for a software with must-have traits like a super smooth user interface, 24/7 customer assistance, flexible pricing plans, customizable dashboards, innovative candidate sourcing, etc., and other features specific to your needs.
The key is to highlight your unique hiring needs and leverage your vision to find a tool that aligns with your goals just right.
Step 3: Integrate with your current systems
An absolutely imperative part of the cycle is ensuring that the mobile recruiting software you opt for can integrate with your current recruiting systems. Check if the software supports data transfer and is compatible with your existing work cycle.
Step 4: Train your team
Once you've implemented the software, train your recruitment team to use it effectively. Offer demos, webinars, and tutorials to ensure everyone knows how to use the tool efficiently.
Having a high-potential solution is of no use until your hiring team is well-equipped to make the best out of the available resources.
Step 5: Monitor and optimize
One thing that promises optimum results is the practice of monitoring the performance of the software regularly. 
You should focus on optimization at reasonable intervals (consider using analytics to track metrics like time-to-hire, candidate quality, and recruitment cost).
Staying at par with the role of the software in recruiting growth can help you cast light on the areas that are yielding results and also the ones that aren't.
Best practices for using a mobile recruiting software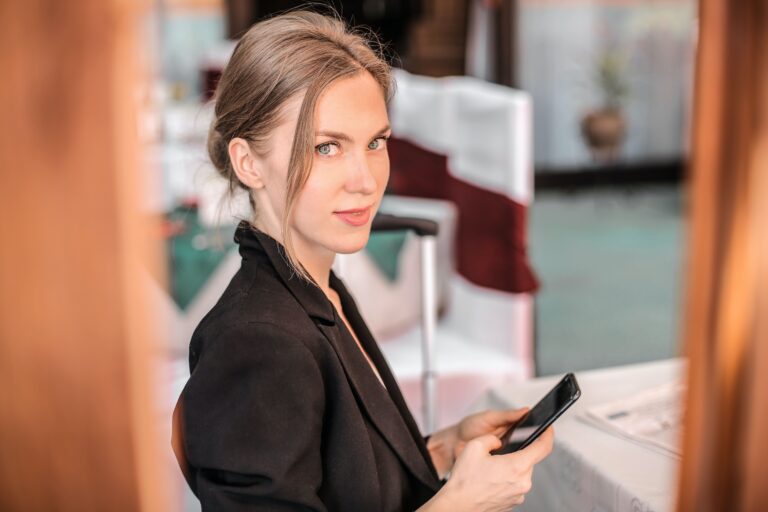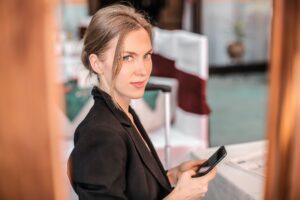 1. Curate mobile-friendly job postings
The number of job searches conducted over mobile devices every month is an astounding 1 billion, but only 13% of recruiters report taking mobile recruiting seriously. 
A little effort here will ensure that candidates can easily find and apply for your role, increasing the likelihood of attracting top talent.
So ensure your job postings are optimized for mobile devices, including clear and concise job descriptions and easy-to-use application forms. 
Use social media and other mobile-friendly platforms to promote job postings and reach a wider audience. 
By leveraging the exposure they offer, recruiters can reach a large section of the job-seeking population and tap into diverse talent pools simultaneously.
3. Utilize statistical reports
Reports and metrics can be a source of valuable insights, allowing recruiters to skillfully optimize their hiring outcomes.
So make extensive use of data and analytics to track the effectiveness of your mobile recruiting efforts to encourage informed and data-driven decision-making. 
Handy checklist for a perfect mobile recruiting software
1. User-friendly interface
An intuitive and user-friendly interface is crucial to the success of a recruitment software. With an easy-to-navigate portal, recruiters can access and utilize the software's features to their utmost potential. This helps to save precious time and boost the overall productivity of the team. 
It also enhances the candidate experience by offering easy job applications and seamless communication channels with recruiters.
2. Customization options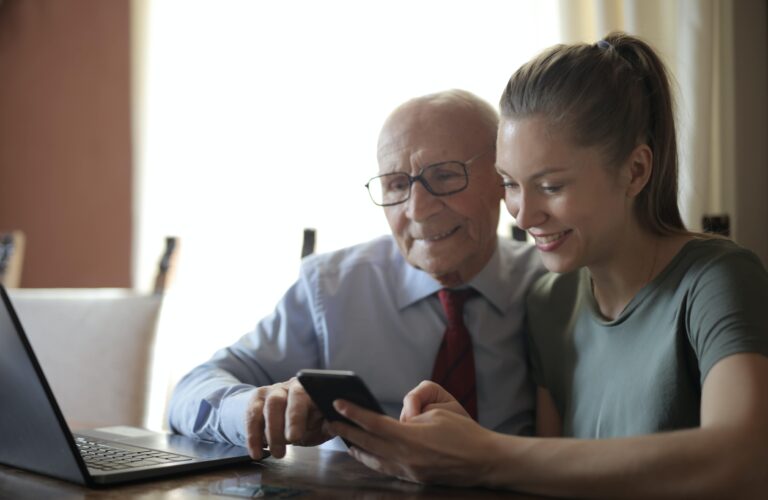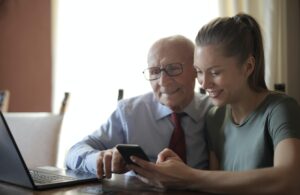 Customization is key when it comes to a recruitment software. This allows recruiters to tailor the solution to their specific hiring needs, ensuring maximum efficiency. 
It lets you create a hiring process that aligns with the organization's values and culture, ultimately resulting in streamlined recruitment efforts and better candidate sourcing.
3. Integration with other software
Integration with other HR software is crucial. Integrating with HRMS and payroll systems allows recruiters to seamlessly manage the entire employee lifecycle, from recruitment to onboarding and beyond. 
This integration simplifies the hiring processes, reduces errors, and saves time to help you deliver results proactively.
4. Security
Security and compliance are critical aspects of the hiring process. By complying with industry standards such as GDPR and CCPA, recruiters can ensure that their recruiting database is handled in a safe and responsible manner. 
But apart from protecting candidates' sensitive information, it also ensures that organizations are not subject to costly data breaches or legal ramifications. 
5. Customer support
Customer support is a key factor when choosing any recruitment software. The software provider should offer comprehensive training and technical assistance to ensure recruiters and candidates can utilize the tool effectively. 
Excellent customer support helps companies maximize the software's potential and improve their recruitment processes. It also confirms that any issues or questions can be addressed promptly, reducing the likelihood of delays or frustration.
3 exciting mobile recruiting software trends to watch out for
Here are some fun and emerging mobile recruiting software trends to play around with:
1. Quirky chatbots
These little guys may not have a body, but they have AI-powered brains and a knack for natural language processing. 
With chatbots, recruiters can quickly communicate with candidates and provide prompt feedback. It's like having a personal assistant, but for recruiting.
2. Professional gamification
Gamification is a feature of a modern mobile hiring software that adds a playful element to the candidate evaluation process. 
From short tests to engaging assignments, gamification allows recruiters to identify top-performing candidates in a way that's fun for everyone involved.
3. VR and AR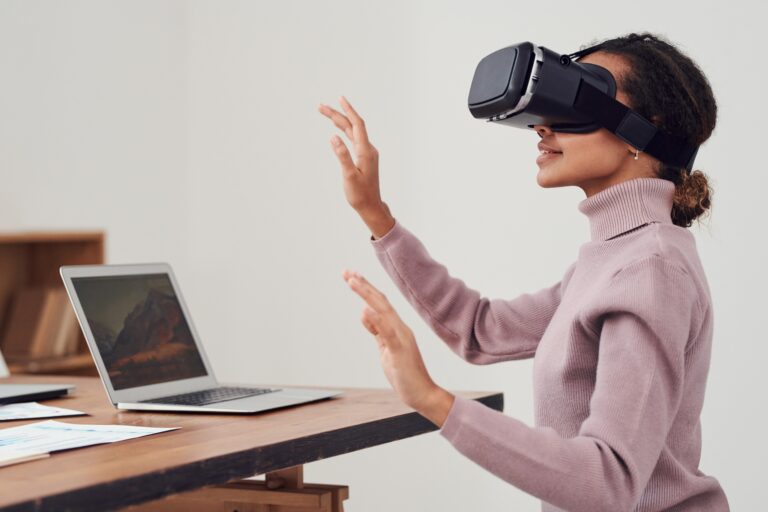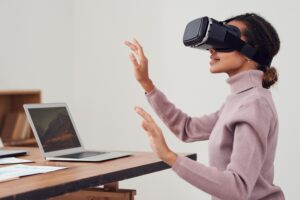 With virtual and augmented reality technologies, recruiters can evaluate applicants remotely, no matter where they are. It's like a sci-fi movie coming to life. 
Virtual job interviews, group activities, and employee training sessions are just a few of the possibilities here. And who knows what other amazing things will unfold in the future?
Top mobile recruiting software to pick from
1. Recruit CRM – Top-rated in the market
The Android and iOS-friendly native mobile app offered by Recruit CRM steals the show like nobody in the business. 
Bagging the highest ratings across the biggest review platforms like G2 and Gartner's Capterra, Recruit CRM sports a game-changing mobile recruiting software that makes hiring 10x easier for your recruiting team, and that too, in no time.
The app offers advanced features such as candidate management, communication tools, and real-time reporting to facilitate smoother operations. 
SmartRecruiters offers a cloud-based hiring platform with a versatile mobile app for both recruiters and candidates. 
This comprehensive solution includes robust features like candidate sourcing, applicant tracking, and advanced analytics to help you stay on top of your recruitment game. 
The mobile app ensures that you never miss a beat, allowing you to manage the entire hiring process on the go. If you're seeking a comprehensive mobile recruiting platform that simplifies your hiring process, SmartRecruiters is the perfect choice.
3. Workable – Great for easy integration
Workable's cloud-based recruiting software comes with a user-friendly mobile app, ensuring that you have access to your recruitment pipeline anytime, anywhere. 
With features such as job posting, candidate sourcing, analytics, and customizable dashboards, Workable provides a comprehensive recruiting solution. 
The platform's seamless integration capabilities make it ideal for recruiters who want to incorporate other hiring tools and solutions into their workflow, ensuring a streamlined and efficient recruitment process.
4. Breezy HR – Ideal for candidate experience
Breezy HR's mobile recruiting app offers a solid platform that includes features such as job posting, candidate sourcing, and applicant tracking. 
What sets this software apart is its emphasis on candidate engagement and communication, ensuring a positive experience for both recruiters and job seekers. 
With intuitive tools for managing interviews, sending personalized emails, and tracking candidate progress, Breezy HR's mobile app is the perfect solution for recruiters who prioritize exceptional candidate experience throughout the hiring process.
Does your recruitment agency need a mobile recruiting software?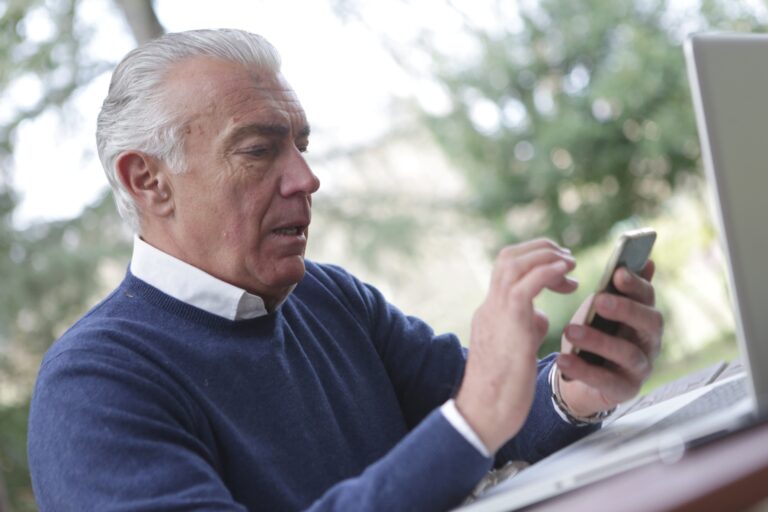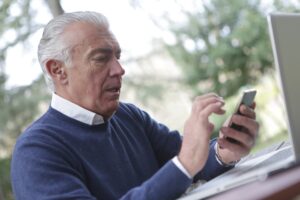 Mobile recruiting is more than just a trend. It's a necessity in today's job market. According to a survey by Glassdoor, 58% of job seekers use their mobile devices to search for jobs at least once a day. 
As the recruiting industry continues to evolve, it's important for you to stay up-to-date and embrace new technologies and strategies to stay competitive and relevant to your audience. And one ideal way to stay ahead of the curve is to adopt a mobile recruiting software.
At the end of the day, recruiting is all about finding the best fit for the job. By adopting a web-based mobile recruiting software, recruiters can ace their hiring goals to land the candidate of their dreams.
In search of a mobile-friendly ATS + CRM platform? Check out Recruit CRM – book a demo today!
Frequently asked questions
1. Is a mobile recruiting software an efficient solution?
Absolutely! This software tends to be highly efficient, especially because it's meant to run on mobile devices. It is specifically designed to compress an entire hiring software and its wide range of features into the palms of your hands.
The best part is the high accessibility and flexibility it offers. With a mobile recruiting software, you can manage your entire hiring process even when you are miles away from your workspace.
2. Can a mobile recruiting software replace a full-fledged recruiting software in the future?
A mobile recruiting software is unlikely to replace full-fledged recruiting software. Both have unique features and advantages, with the latter being more suitable for complex hiring processes and the former being more compact and accessible. 
But, mobile hiring software will continue to evolve and play a crucial role in the recruitment industry, complementing full-fledged software. The choice of solution will depend on the organization's recruitment needs and the recruiter's preferences.
3. Is it worth it to invest in mobile recruiting software?
Investing in mobile recruiting software is worth it, as it offers numerous benefits such as wider reach, improved efficiency, and enhanced candidate experience. 
With the majority of job seekers using mobile devices to search for jobs, mobile recruiting software provides recruiters with access to a larger pool of candidates. It also allows recruiters to manage the recruitment process from anywhere, saving time and improving outcomes.