The recruitment landscape has come a long way since the days of traditional candidate and client management, where spreadsheets reigned supreme. 
Gone are the days when maintaining a talent pipeline meant sifting through piles of paper resumes and painstakingly updating contact lists. In today's fast-paced and competitive world, effective talent pipeline management requires recruiters to embrace cutting-edge solutions that foster strong candidate and client relationships while staying ahead of the curve. 
Enter talent CRMs–the revolutionary tool transforming how recruiters manage their talent pool and engage with candidates.
So if you're looking for a software solution that can speed up your talent management strategy, let's delve into the numerous benefits talent CRMs offer and uncover the best practices for harnessing their full potential. 
What is a talent CRM and how can recruiters use it?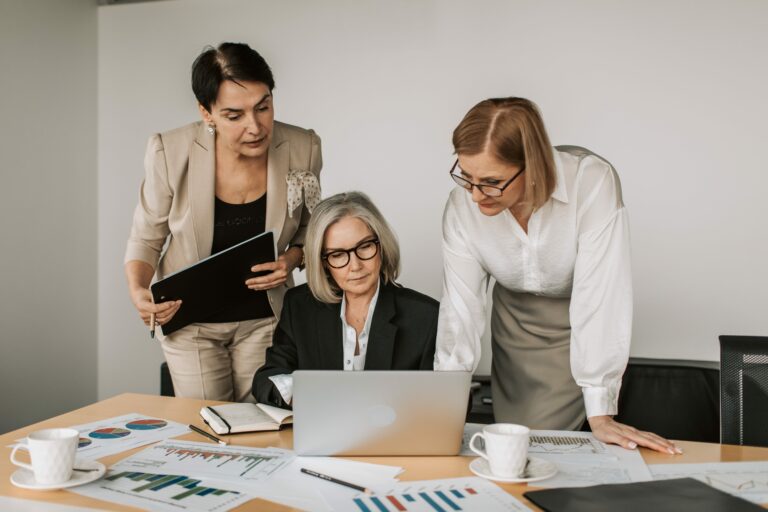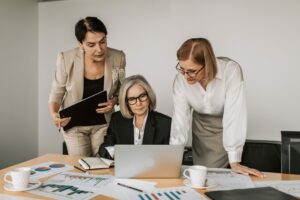 A talent CRM (customer relationship management) is a software designed to help recruiters manage and nurture relationships with their candidates throughout the recruitment process. 
This centralized system allows recruiters to efficiently manage candidate information, streamline communication, and develop long-lasting relationships that can lead to better talent acquisition outcomes.
Recruiters can use talent CRMs to:
With a talent CRM, recruiters can forget about having to source candidates and keep track of their client journeys manually. Instead, just leave the heavy lifting to your software!
What are the benefits of a talent CRM?
With a centralized system to manage candidate information, streamline communication, and foster long-term relationships, talent CRMs enable recruiters to optimize their recruitment strategy with the help of automation. 
Let's look at some benefits of implementing a talent CRM and why you should consider investing in one. 
1. Enhanced candidate experience
Talent CRMs allow personalized communication and interactions, leading to a more positive and engaging candidate experience. 
A positive hiring experience can set you apart from competitors in this candidate-driven job market. With a talent CRM, recruiters can easily provide a personalized experience to candidates through tailored messaging, regular updates, scheduling interviews, and consistent communication across all platforms. 
This helps build a positive employer brand and fosters lasting relationships with candidates, leading to a higher chance of securing the best hires. 
2. Enhanced productivity
By centralizing candidate information, automating communication, and providing advanced tracking and analytics tools, Talent CRMs enable recruiters to save time and focus on more strategic tasks. This translates to increased productivity and an improved recruiting process.
3. Data-driven hiring decisions
With comprehensive reports and real-time analytics, recruiters can make data-driven decisions about their recruitment strategy. This helps recruiters identify the most suitable candidates, optimize recruitment efforts, and ultimately secure top talent for their organizations.
You'll also be able to forego hiring biases, as your decision will be purely based on objective results. 
4. More robust talent pipeline
Talent CRMs facilitate ongoing engagement with candidates, even after the recruitment process has concluded. 
By nurturing long-term relationships, recruiters can build a robust talent lifecycle that ensures a steady supply of qualified candidates for future opportunities. Ultimately, a talent CRM is the best solution for passive candidate sourcing. 
5. Higher ROI
Talent CRMs help streamline the recruitment process, improve candidate engagement, and make better hiring decisions. 
With so many benefits and improvements in the hiring process, this ultimately leads to a higher return on investment for your recruitment efforts.
Talent CRM vs. ATS: What is the difference?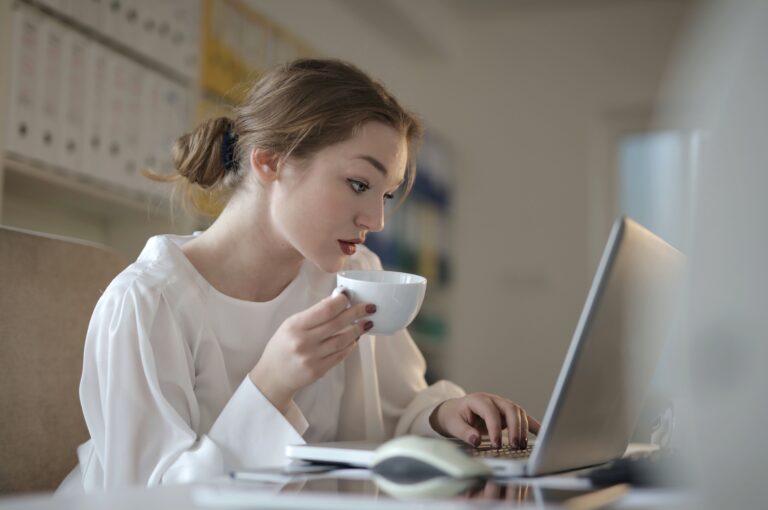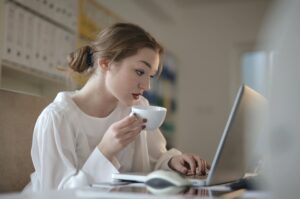 In the recruitment landscape, talent CRMs and applicant tracking systems (ATS) play crucial roles in talent acquisition. 
Both terms are often used interchangeably but serve different purposes and offer unique features that cater to specific needs. 
To help you make an informed choice, let's break down the differences between a talent CRM and an ATS so you can understand which solution best fits your business needs.
1. What applicant tracking systems are for
Focuses primarily on managing job applications and tracking candidate progress through the recruitment funnel.

Equipped with automated messaging features that enable recruiters to send mass messages to candidates, often with limited customization.

Designed for a transactional recruitment process, often ending once a candidate has been hired or rejected.

Provides reporting and analytics tools that focus on KPIs like

time-to-hire, cost-per-hire

, and

recruitment tracking

.

Typically used by larger organizations that receive a

high volume of job applications

.
2. What talent CRM solutions are used for
Focuses on building and nurturing relationships with candidates throughout the recruitment process.

Provides personalized communication tools that enable recruiters to send tailored messages to candidates, addressing them by name and personalizing the message to align with their interests and career goals.

Designed to facilitate ongoing engagement with candidates even after the recruitment process has concluded, helping source passive talent. 

Offers comprehensive analytics and reporting

tools

that provide recruiters with real-time insights into candidate engagement, communication effectiveness, and recruitment performance.

Typically used by organizations of all sizes that prioritize building solid relationships with candidates and fostering a positive

candidate experience

.
5 ways to use a talent CRM to keep candidates engaged
Anyone can invest in the finest talent CRM, but maximizing its usage and leveraging best practices can help you reap higher benefits and ROI. 
To make the most of your talent CRM, here are five practical ways to use your software to keep candidates engaged. 
1. Use talent CRMs to organize candidate events
Organizing candidate events is a great way to keep them engaged and show your company culture. 
Talent CRMs can help HR teams organize and manage candidate events such as webinars, virtual tours, or live chats, making it easier to track attendance and engagement. This way, organizations can boost their recruitment marketing strategy by organizing candidate events with the help of a talent CRM.
2. Run referral programs through Talent CRMs:
Employee referrals can help increase the number of qualified candidates in your talent pipeline. 
Recruiters can use talent CRMs to run referral programs where current employees can refer their friends, and hiring teams can track the referral's progress. This is a great way to speed up your candidate sourcing strategy. 
3. Use talent CRMs for targeted nurture campaigns
Targeted nurture campaigns are a great way to keep candidates engaged with your company even if they are not a good fit for an open role. 
With a talent CRM, talent acquisition teams in companies can create targeted nurture campaigns focusing on building relationships with these candidates, allowing them to fill future job postings faster. 
4. Automate candidate communication
Effective communication is vital to building a solid relationship with candidates. Talent CRMs can help automate communication through personalized email templates, event invitations, and job alerts. This can help recruiters stay in touch with candidates even when they have a high volume of applicants. 
Social media can be a powerful tool for engaging with candidates. Talent CRMs with social media integration features can help recruiters reach out to candidates on platforms like LinkedIn, Twitter, and Facebook. This helps showcase the company culture, share job openings, and increase candidate engagement.
Why Recruit CRM is a top choice for recruiters across 100+ countries!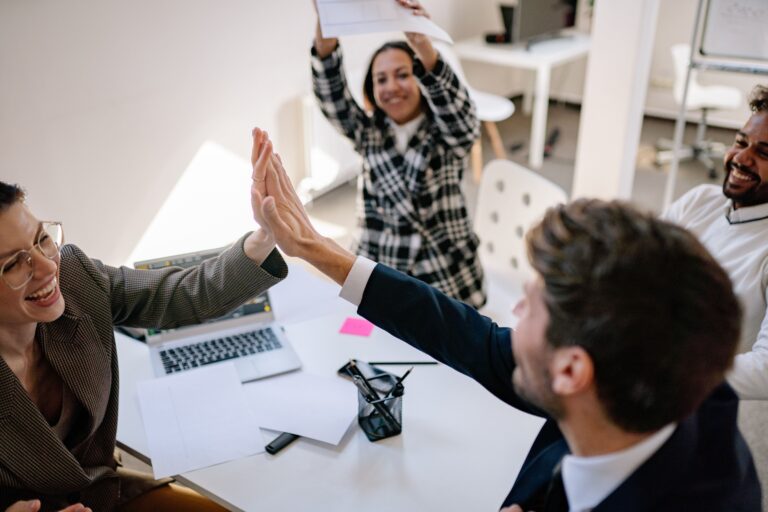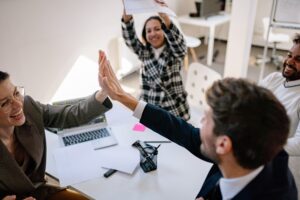 If you're looking for a top-rated ATS + talent CRM, you've come to the right place!
Recruit CRM stands out as a top choice for recruiters worldwide with our innovative features designed specifically for your recruitment needs, a user-friendly interface, and our commitment to providing the best software and support. 
Apart from being the highest-rated recruitment software on all major review sites, here are a few more reasons why Recruit CRM is a go-to talent CRM for recruiters globally: 
Comprehensive candidate and client management:

Recruit CRM offers an all-in-one platform for

managing candidate data

, communication, and progress tracking. Our intuitive design and visual data representation make it easy for recruiters to stay organized and efficient.

Customizable workflows:

Users can create customized workflows that align with their unique recruitment processes, ensuring a seamless experience for both recruiters and candidates.

Integration with 5000+ apps:

Our system integrates with all your favorite recruitment tools and platforms, including various job boards, email providers, and your career site. This streamlines your processes and eliminates the need for multiple platforms.

Insightful reports:

With our real-time insights and data-driven reports, recruiters can make better hiring decisions and optimize their recruitment strategies for better business performance. 

Free candidate sourcing Chrome extension:

With just a few clicks, recruiters can find and save relevant candidate profiles from job boards like LinkedIn and import the data into their ATS using our

Chrome sourcing extension

. 
As the recruitment landscape continues to evolve, talent CRMs offer a unique opportunity to elevate talent acquisition efforts and build a robust talent pipeline. 
So, whether you're a startup or a global corporation, a talent CRM is a must-have tool for recruiters who want to succeed in today's fast-paced and competitive world. 
Frequently asked questions
1. What is a talent CRM?
Talent CRM (Candidate Relationship Management) is a software solution designed to help recruiters and hiring managers manage and nurture relationships with potential job candidates. The system enables organizations to build and maintain a talent pool of passive and active candidates, streamline communication, and improve the overall recruitment process.
2. How does a talent CRM differ from a regular CRM software?
While both Talent CRMs and regular recruitment CRMs aim to manage and nurture relationships, the key difference lies in their target audience. Talent CRMs focus on managing relationships with potential job candidates, whereas regular CRMs are designed to manage relationships with customers and clients.
3. What are the key features of a talent CRM?
Some key features of a Talent CRM include:
Candidate data management:

Storing and managing candidate information such as resumes, contact details, and skill sets.

Candidate sourcing:

Integrating with job boards, social media, and other platforms to source and attract potential candidates.

Automated communication:

Email and messaging integrations to streamline communication with candidates.