Hiring the old-school way won't cut it in today's fierce job market. Recruiters need to be ultra-proactive to attract and retain suitable candidates.
With hiring demands only increasing and candidates expecting the best experience, staffing firms worldwide are on a relentless search for the "one" tool that can keep them ahead of the curve.
And guess what? No matter how many recruiting tools you invest in, an applicant tracking system will always top the list if you want your canditate tracking to be spot on. 
So, let's scroll down and discover how an ATS can easily double up as your candidate tracking system and help you ace hiring.
What is a candidate tracking system?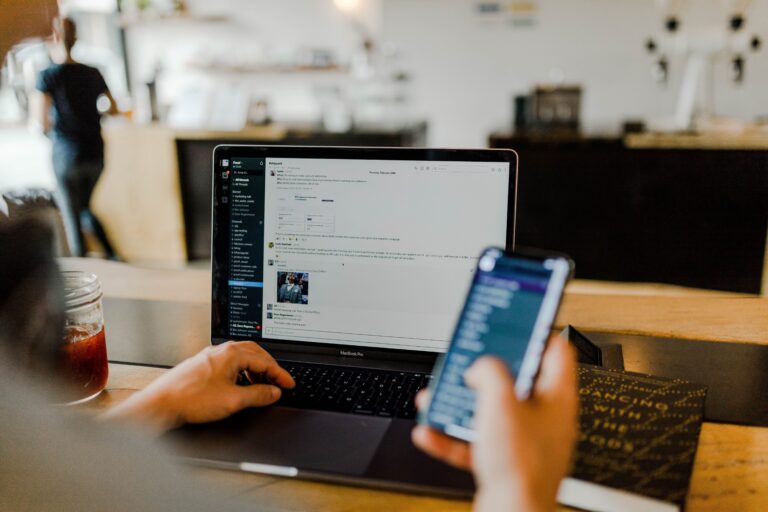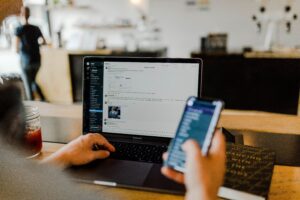 A candidate tracking system is a suite of recruitment technology tools that enables staffing firms to streamline and automate their hiring process.
Candidate tracking systems consist of applicant tracking systems, customer relationship management tools, or any recruiting software that streamlines the candidate and recruiter's experience. 
If you're looking for an effective candidate tracking system, an ATS is the most commonly used tool to keep track of candidates. 
With an effective recruiting software, agency recruiters can streamline candidate tracking in multiple ways by– 
From online job posting to making a final offer, a recruitment software keeps track of all the hiring activities while providing detailed insight into the progress and status of candidates. 
How does a recruiting software optimize candidate tracking?
1. Create and post job ads in just a few clicks
Writing an accurate job description is challenging, let alone effectively distributing them across multiple hiring platforms.
But this is where an applicant tracking software comes in handy.
Having job boards and social media integration with your applicant tracking system can significantly reduce your hiring team's workload by allowing you to post and track job openings from one platform.
Many of these systems provide users with a collection of ready-to-use job description templates that they can customize and post across multiple channels in just a few clicks. So say goodbye to multiple logins and windows!
2. Build & nurture a warm talent pipeline
Building a reliable talent pool isn't just about dragging names of random candidates from the web into your recruiting database. Recruiters must screen, categorize and evaluate each profile before adding them to their pipeline.
Sounds stressful? Leave it for your recruitment software to handle.
With a good candidate tracking system, you can create a more relevant and diverse candidate pool in the shortest time possible.
The best ATS' can scan through bulk resumes and match their profiles with preset criteria to find the perfect match as quickly as possible–saving you plenty of time and cash! 
So not only are you able to gauge through your existing candidate data, but you can also keep your talent pipeline warm.
3. Effectively manage candidate & client interviews
When scheduling interviews, there is a high chance of mixed-up time slots or missing out on qualified candidates, resulting in a bad candidate experience.
Thankfully, an ATS can eliminate such conflicts with features like automatic interview scheduling and calendar integrations that remind recruiters and clients of upcoming activities.
Most ATS software also allows applicants to choose their preferred time slot for job interviews, making the scheduling process even more hassle-free.
4. Track candidate & business progress
An effective recruitment strategy requires proper analysis of data points from each hiring stage to make informed decisions.
A candidate tracking software helps centralize all the relevant data into one platform, making it accessible for you and your team to view the progress and status of your hiring workflows. 
With this recruiting tool, hiring teams can stay in the loop and monitor the progress of other team members, clients, and candidates, improving overall functionality and keeping your day-to-day productivity at peak.
5. Keep stakeholders in the loop
Of course, every recruiter would want to keep tabs on everyone in their network, but with so many stakeholders, it's impossible to keep track of everyone you're dealing with!
Luckily, with an ATS system, recruiters no longer have to keep mental notes and lists of who to get back to. 
A candidate tracking system can keep your relationship with clients and candidates engaging by automating communication processes for online applications, bulk emailing, follow-ups, email tracking, and list sharing. 
5 ATS features that help streamline candidate tracking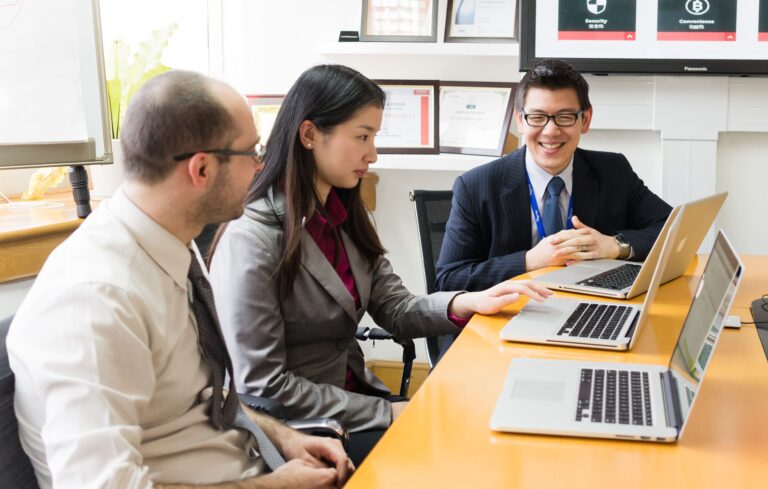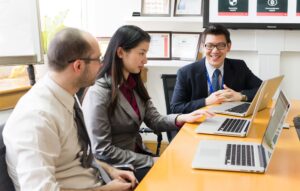 1. Reports & analytics dashboard
The key to strengthening your recruitment strategy and making more informed hiring decisions lies in understanding the recruitment metrics that define your process.
Obtaining these data points isn't always the easiest. But with a reporting and analytics feature in an ATS, recruiting firms can get easy access to a treasury of valuable data. 
With these insights, recruitment agency owners can gain control of their businesses and understand their strengths and weaknesses. 
2. Client & candidate communication management 
Trying to search through a candidate or client conversation during a hectic day is the worst situation a recruiter could ever experience.
If you go through this often, your ATS  should come with two critical features: contact and communication management. 
An applicant tracking system with field customization and search options makes data management much more organized and easy to navigate. This way, you can easily search and sort all your candidate requirements based on work experience, skills, employee referrals, and more. 
Ensure that you can add notes and have instant access to the complete chat history with just one search. This will keep client and candidate communication in order and help avoid confusion.
3. Customized career pages
There are ATS' that allow staffing companies to build customized career pages that are directly integrated with your database.  
A customized career page integrated with your recruitment software makes it easier for job seekers to submit applications and check their status in the hiring process through an applicant portal.
Along with a customizable careers page, make sure to check for the following features and tools for a smooth candidate experience: 
Language processor powered by AI

Chatbots

Resume parsing

Automated reminders and notifications

Automatic creation of application forms

Customizable

job description templates

 

Automated messaging
When investing in an ATS, always look for features that will benefit the candidate experience. 
92% of job seekers abandon job applications mid-way due to complexities in the process. With such a high drop-off rate, it's crucial for human resources teams to implement a smooth application process for potential candidates with the help of an ATS. 
4. Automated communication for collaborative hiring
With an ATS, TA teams can easily share candidate information with colleagues and clients. 
To keep everyone on the same page, you can quickly submit comments and feedback on prospects and share candidate lists and resumes with clients. Everything is stored in a single place, so recruiters and hiring managers don't have to go back and forth between spreadsheets and other recruiting tools. 
You can even store email templates on your database to avoid manually writing new messages for each client or candidate. 
In fact, team members don't even have to constantly ask for follow-ups. They can rely on automated reminders and updates and have this sorted. 
5. Easy interview scheduling
Interview scheduling can be a hassle without a robust applicant tracking system. 
With a reliable interview scheduling feature within your ATS, recruiters will never have to worry about overbooked time slots, appointment mix-ups, or forgetting about last-minute interviews. 
Recruiters will easily incorporate candidate interviews into everyone's schedule through calendar integrations, and all stakeholders can get real-time access to available dates. 
Paired with interview scorecards and ready-to-use interview kits, recruiters can win over the right applicants with the best candidate experience!
4 reasons why Recruit CRM is the ATS you need for candidate tracking!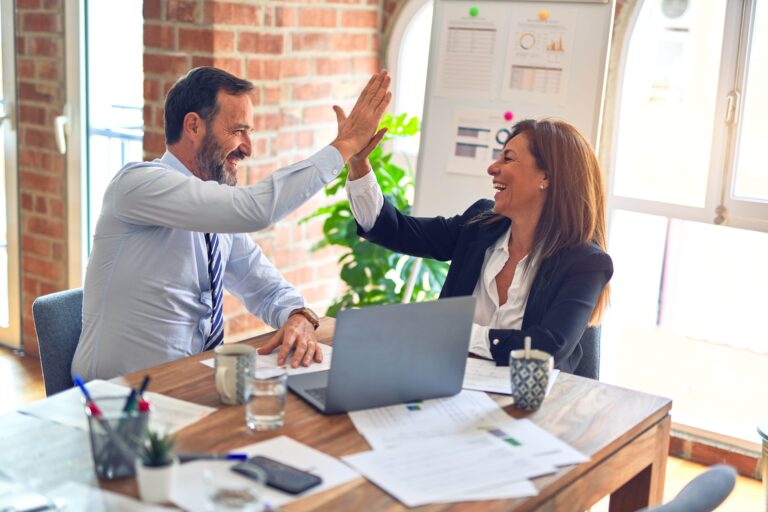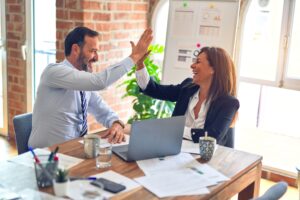 Recruit CRM's ATS + CRM software is trusted by recruitment agencies across 100+ countries. With a single solution for all your candidate and client needs, recruiters can easily manage open positions, clients, and candidate processes and boost their productivity. 
The tool makes candidate tracking a breeze through Kanban view. Users can get a simplified visual overview of their recruitment operations, candidate and client status, individual recruiter performance reports, and so much more.  
Here's why users love Recruit CRM for their candidate tracking needs!
1. 24/7 customer support 
"Excellent choice! Recruit CRM is super easy to use, and the customer service is outstanding."

-Shawna Pessilo, TA Manager, Corner Office. 
Our customer support team is dedicated to its customers 24/7. We aim to respond to your queries in less than 2 minutes!
We also provide users with comprehensive training and onboarding programs, allowing you to effectively comprehend our ATS + CRM features. 
2. Magical chrome extension
"Recruit CRM was really easy to set up, took just a few minutes to get started. Their Chrome extension is an absolute gift and saves hours every week. They have the best customer support team I have ever worked with. Customer service really makes a difference."

-Kevin Zona (Tokyo), Principal Consultant, Talent Source Japan
One of our most-loved features is our Chrome extension for candidate sourcing. 
Our Chrome sourcing extension allows recruiters to quickly scan and shortlist candidate profiles directly from LinkedIn, Xing, and other job boards to their database. 
You can easily add candidate profiles to hotlists without ever having to leave the website. 
3. 5000+ app integrations
With Recruit CRM's strong Zapier and Integrately connections, you can link over 5000 applications to the software and eliminate manual and tedious hiring activities. 
Did you know that no other hiring tool in the market has as many integrations as Recruit CRM?!
You can choose from dozens of pre-built integrations to streamline the hiring process or even construct your own without a single line of code!
4. Super quick onboarding
We are committed to ensuring that no customer is left in the dark. This is why our customer success team plans onboarding calls with users to guide them through the software and help make the most out of it. 
The best part is new users can set up our ATS + CRM and have it running in just under five minutes!
With our user-friendly software and super smooth onboarding process, anyone from a pro software user to a beginner can dive into using its innovative features instantly.
Frequently asked questions (FAQs)
1. How does a recruitment software improve the candidate tracking process?
A recruitment software, or an applicant tracking system, improves the candidate tracking process for recruiters in several ways, including:
Effective organization:

A CTS helps to organize and track applicants throughout the selection process, reducing manual effort and errors.

Improved communication:

With a CTS, you can easily communicate with candidates and provide updates on the selection process.

Better collaboration:

It allows you to collaborate more effectively, ensuring a consistent and fair selection process.

Increased efficiency:

Automating repetitive tasks, such as resume screening and scheduling interviews, saves time and allows you to focus on more critical tasks.

Enhanced candidate experience:

With a CTS, candidates clearly understand where they stand in the selection process.
2. What are some candidate tracking tools?
Some popular candidate-tracking tools include:
AI-powered chatbots

Mobile-friendly ATS 

CRM systems

Career websites

HR software
Chatbots and mobile-friendly applicant tracking systems are a great way to keep track of candidate communication and prevent miscommunication or ghosting. Manually getting back to an entire pool of candidates takes time and effort. 
Instead, tools like CRMs, chatbots, and mobile-friendly recruiting systems automate communication and tracking. 
3. What is candidate tracking?
Candidate tracking refers to managing and organizing information related to job applicants throughout the recruitment process. 
It involves gathering, storing, and updating data on each candidate, such as resumes, cover letters, interview notes, and feedback from hiring managers. Some ATS' and HR software providers also come with onboarding features to make candidate tracking less time-consuming for recruiting teams. 
Most importantly, recruiters can gauge valuable recruitment data points through candidate tracking to understand the strengths and weaknesses of their hiring strategy. 
Happy recruiting 🙂