Picture this: a seamless, streamlined process that not only revolutionizes your recruitment strategy but also empowers your staffing business to attract, engage, and retain top talent for your enterprise clients. 
That's precisely what enterprise applicant tracking systems bring to the table. 
No longer a luxury reserved for big corporations, ATS solutions are now indispensable tools that facilitate smarter hiring decisions for businesses of all sizes.
So, buckle up as we embark on an insightful journey through the dynamic landscape of enterprise ATS solutions. 
We'll explore their innovative features, benefits, and best practices, while also unveiling the secrets to selecting the perfect ATS for your business. 
Let's get started!
What is an enterprise applicant tracking system?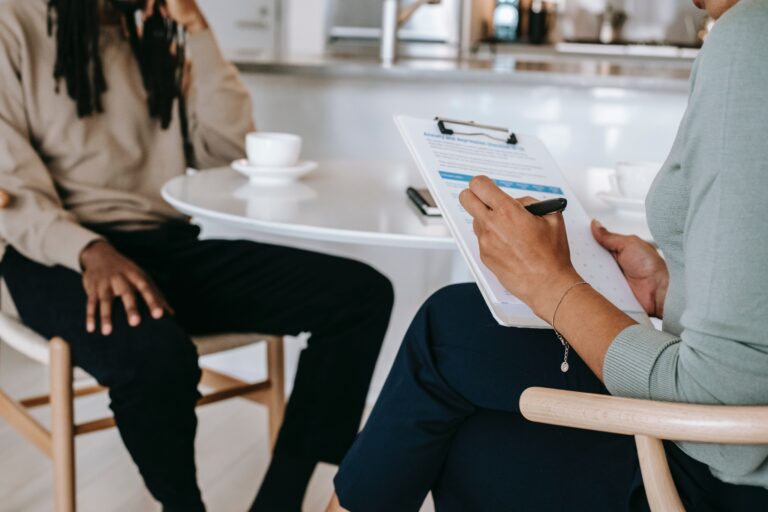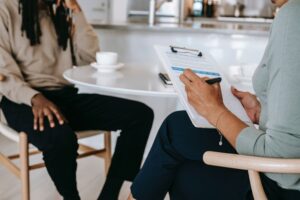 An enterprise applicant tracking system (ATS) is a recruitment software designed to help large companies consolidate various aspects of their talent acquisition process, collaborate with their team members, and gain insights into their recruiting KPIs for data-driven decision-making.
In short, it streamlines and manages the recruitment process by enabling these companies to track, organize, and analyze job applications and resumes in a centralized database.
The goal of leveraging this platform is simple:
Centralizing recruitment data to access candidate information from one platform

Automating resume screening to identify the right candidates

Simplifying job postings and applicant communication

Improving hiring decisions with data analytics

Saving time and money by reducing manual processes
With advanced features such as automated application screening, resume parsing, interview scheduling, and candidate communication tools, an enterprise ATS can significantly maximize recruitment ROI, reduce time-to-hire, and help enterprises build a strong workforce.
Why should large businesses use an enterprise applicant tracking system?
When it comes to using an enterprise applicant tracking system, recruitment and human resource professionals' opinions vary significantly. Some argue that these systems may overlook qualified candidates, while others appreciate its benefits.
Though numerous factors like cost, user-friendliness, and the extent of automation influence these differing views, the advantages of using an enterprise ATS are so compelling that they are mostly favored. 
So, what makes this recruitment tool a "must-have" for large businesses? Here are some reasons:
1. It streamlines your entire recruitment process
Enterprises can now bid farewell to outdated hiring methods. Enterprise ATS' have become an essential upgrade at this point. 
Most top-rated software offer a robust, feature-rich interface to help you better manage the entire recruitment process, automating transactional and repetitive tasks. 
From posting job ads, collecting applications, and scheduling interviews, they provide a centralized space for recruitment processes, reducing administrative burdens and increasing your team's efficiency like never before. 
2. It enhances hiring efficiency
An enterprise ATS allows companies to manage and track incoming applicants effortlessly, making the data accessible to ALL team members for review. 
You can quickly and easily search your talent pool by categories such as location, skills, or education. 
Such standardization of candidate data and the recruitment process helps enterprise recruiters find and hire top talent more efficiently.
3. It helps save time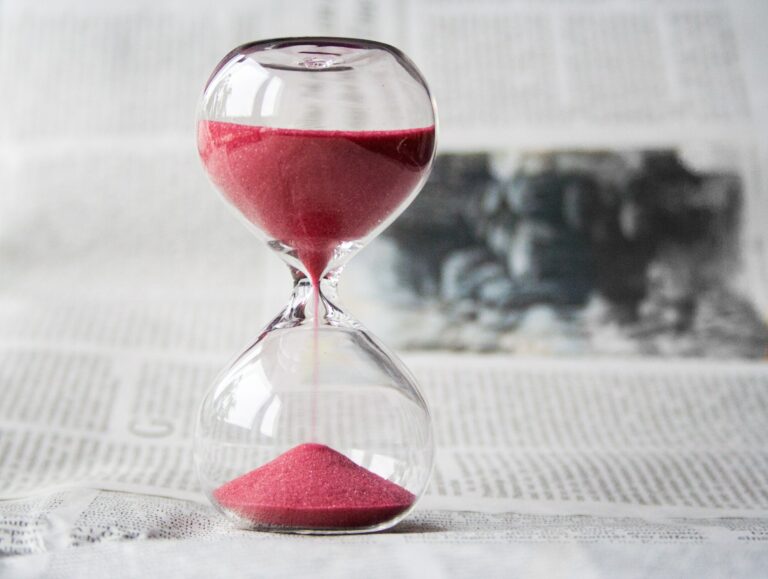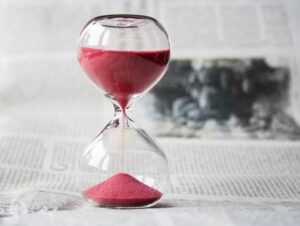 With an enterprise ATS, there's no need to waste time manually inputting candidate information in the database, as AI automatically handles all the job postings and resume submissions.
Further, the in-built pre-screening feature reduces the time spent skimming and sorting unqualified profiles. 
This way, businesses can focus on more strategic tasks that require human input rather than on non-value-added work. 
4. It elevates hiring quality
An enterprise ATS improves the hiring quality by using advanced algorithms and AI technology to accurately match candidates with job requirements, efficiently screen out unqualified applicants, and streamline the interview process. 
This results in a more focused selection of top talent, ultimately leading to improved quality of hire, boosted employee retention, and better overall performance.
5. It boosts productivity by multiple folds
Most highly-rated enterprise applicant tracking systems offer various features and functionalities, such as job post creation and distribution, pre-built email templates, etc., to help recruiters be more productive. 
The system promotes collaborative hiring, allowing you to share candidate feedback with your team through commenting and sharing features, enhancing both individual and group productivity.
6. It solidifies the company's reputation in the market
An enterprise ATS enables the creation and management of a dedicated career page. 
This way, you can customize forms and email templates with the company's logo, post content regularly on social media pages, and showcase your enterprise's culture, boosting brand recognition in the online job market. 
7. It keeps businesses on the safer side of the law
Enterprise ATS platforms help big businesses maintain compliance with equal employment opportunity (EEO) regulations and other relevant laws. 
These systems can generate customizable compliance reports and ensure your hiring practices are inclusive, fair, and unbiased.
Should you invest in an enterprise applicant tracking system? 
Wondering if YOU should invest in an enterprise applicant tracking system or not? Let's make it simple for you with this checklist! 
Answer 'yes' or 'no' to the following questions:
Is your recruitment process overwhelming and disorganized?

Are you struggling to find qualified candidates efficiently?

Is manual data entry eating up your team's valuable time and resources?

Do you lack a centralized platform for team collaboration?

Is your employer branding falling short in attracting job seekers? 

Are you struggling to maintain a

positive candidate experience

?

Is reporting and analyzing recruitment metrics a daunting task?

Are you having difficulty managing job postings across multiple channels?
If you just answered yes to most of these questions, it's a major sign that you need to invest in an enterprise ATS. 
What are the must-have features to look for in enterprise applicant tracking systems?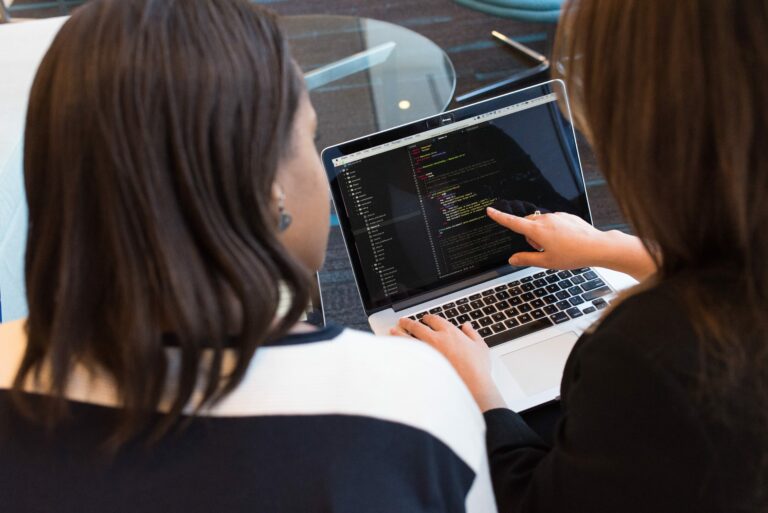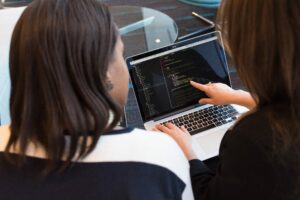 Selecting an enterprise recruitment software may be challenging, especially for large companies looking for sophisticated, scalable talent acquisition solutions. 
So to help you out, here's a list of four must-have features of a modern enterprise applicant tracking system that can make a significant difference for your hiring team through its ease of use, efficient processes, and candidate-centric approach.
1. Customizable workflows and role-based personalization 
A robust ATS should automate and streamline your hiring process, adapting to your workflow rather than imposing limitations. 
Choose a recruiting technology that allows for the customization of data and processes without burdening your IT resources.
Recruiting workflow elements requiring customization:
Application forms

Routing and notifications

Approvals

Saved searches

Internal and external talent pipelines
Remember: A role-based personalized interface ensures user adoption, lowers cost-to-hire and accelerates productivity. So, it should be one of your top-most priorities. 
2. Talent pipelines for streamlined recruiting efficiency 
Your enterprise ATS should enable you and your team to build talent pipelines of interested candidates and update them regularly, making the handling of high-volume applicants a breeze.  
Key features for building and nurturing talent pipelines:
Candidate tagging

Candidate sorting and filtering

Recruiter collaboration

Saved searches

Automated searches

Alerts and notifications based on candidate criteria

Internal talent review

Mass emailing to candidate pools
3. Career portal that offers a winning candidate experience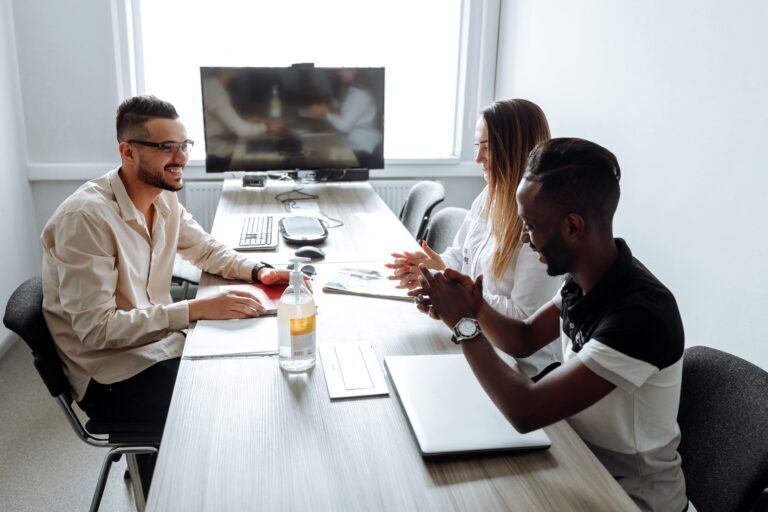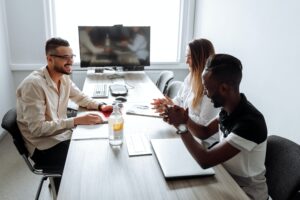 Your career portal is the face of your employer brand. So, it should provide a user-friendly experience that motivates candidates to apply and stay engaged throughout the hiring process.
Essential features of a modern career portal your ATS must support:
Fully responsive design

"Quick Apply" feature integrated with LinkedIn

Social collaboration tools

Employee referral support

Video job descriptions and employer branding

User-friendly candidate surveys, questionnaires, and assessments

Candidate profile and application status tracking
4. Onboarding tools for a smooth transition of new hire 
A seamless onboarding process helps reduce turnover and eases the burden on your recruiting team.
A modern enterprise applicant tracking software should include features that support candidate onboarding and integrate data into a company's HRIS.
Key onboarding features in a modern ATS:
Reference checks

Offer letters and email communication

Onboarding form management

Welcome videos for new hires

Employee interest groups

Social connection and collaboration

Onboarding task assignment workflows with automated notifications and reminders

Back-end data integration
Mind that the right ATS provides a competitive edge by adapting to your enterprise's unique hiring process and workflows. 
If your enterprise ATS lacks these advanced features, it's time to explore recruiting solutions that empower your team to work smarter, excel in candidate experience, and accelerate new hire productivity. 
This is crucial for building a skilled, innovative, diverse workforce that aligns with a company's talent and business strategies.
How can you choose an ideal enterprise ATS?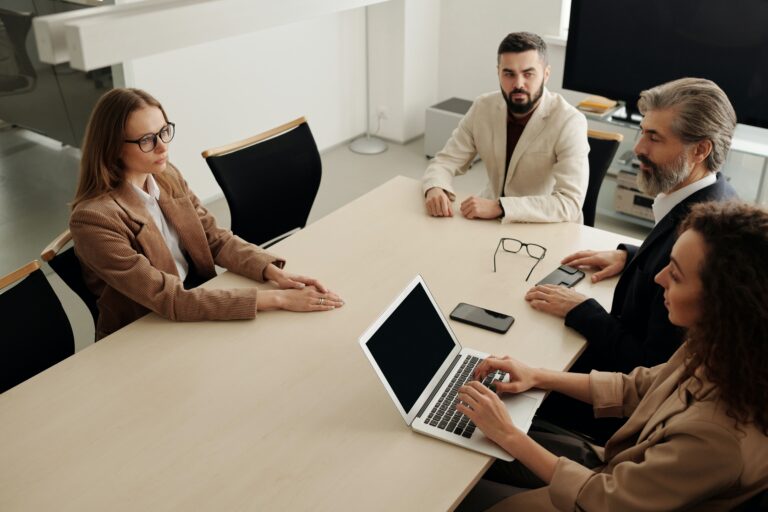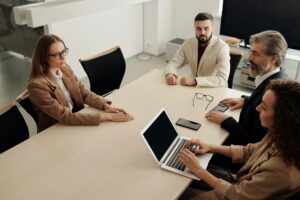 Choosing the ideal enterprise applicant tracking system for your business requires carefully considering your unique needs and goals. 
Here is a mini step-by-step guide to help you make the right choice:
Step 1: Define your objectives 
Begin by outlining your company's hiring objectives and the challenges you want your ATS to address. This may include streamlining workflows, improving the candidate experience, or promoting diversity and inclusion in the hiring process.
Step 2: Assess your requirements
Identify the specific features and functionalities that are crucial for your organization, including (but not limited to) the following:
Ease of use

: The user interface of your enterprise ATS should be intuitive and easy to navigate. It should have a user-friendly dashboard providing clear, concise reports and analytics.
Integration capabilities

: Look for a solution that can integrate with your existing

recruiting software

or other third-party tools, such as job boards, social media platforms, and

background screening

services.
Customization options

: A good enterprise applicant tracking system should offer customization options that allow you to tailor the software to your specific needs, such as creating custom workflows or adding new fields to capture data.
Vendor support

: Settle for a vendor that provides reliable customer support, including training, onboarding, and technical assistance.
Data security

: Your chosen software should have robust security features, such as data encryption, secure logins, and regular backups, to protect your sensitive recruitment data.
Step 3: Research available options
Conduct thorough research on the available ATS platforms best suited for enterprises, comparing features, pricing, and customer reviews. 
Create a short list of potential solutions that align with your business's requirements.
Step 4: Consult key stakeholders
Engage hiring managers, recruiters, and HR professionals in the decision-making process. 
Gather their input on the features and functionalities that are most important to them, as well as any potential concerns or challenges they foresee.
Step 5: Evaluate vendors
Assess each vendor's reputation, customer support, and track record on your shortlist. 
Look for evidence of successful implementations with recruitment agencies and companies similar to yours in size, industry, and talent acquisition needs.
Step 6: Request demos and trials 
The next step is to request demonstrations or trial periods for your top enterprise software choices to gain hands-on experience with each platform.
This will allow you and your team to evaluate usability, features, and overall fit with your company's needs.
Step 7: Compare costs and ROI
Consider the total cost of ownership for each ATS, including upfront costs, ongoing subscription fees, and potential costs associated with training and support. 
Evaluate each option's potential return on investment (ROI) by considering factors such as time savings, improved hiring outcomes, and increased retention.
Step 8: Make a decision
Based on your research, stakeholder input, and hands-on experience, choose the ATS that best aligns with your needs, objectives, and budget.
Step 9: Plan for implementation
Build a detailed implementation plan that includes timelines, milestones, and responsibilities for each stage. 
This will help ensure a smooth transition to the new ATS and minimize potential disruptions.
What are the top 5 enterprise applicant tracking systems of 2023?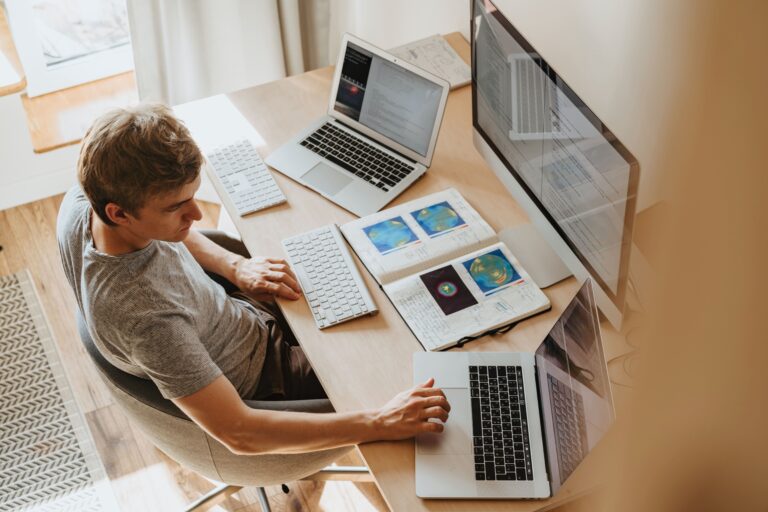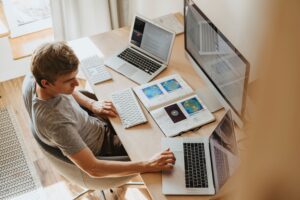 Here are the top 5 enterprise applicant tracking systems you may consider looking into: 
1. Recruit CRM – Best for comprehensive recruitment needs
Recruit CRM is the highest-rated and one of the top choices of businesses of all sizes for managing their A-Z recruitment process.
It offers a wide range of features, such as applicant tracking, interview scheduling, candidate management, and more. 
Recruit CRM has powerful CRM capabilities and seamless integrations with various recruitment tools and services.
Key features: 
Job posting on multiple platforms 

Resume management 

Applicant tracking 

Team collaboration

5000+ integrations 
Reasons to buy: 
Robust feature-rich interface 

Efficient feedback system 

Excellent support team 

Straightforward Kanban boards
2. Greenhouse – Best for large organizations 
Greenhouse is among the most popular choices for large organizations seeking an enterprise ATS system. 
It offers a comprehensive solution with features like applicant tracking, interview scheduling, performance evaluations, and offer management. 
Greenhouse stands out with its email integration and extensive reporting capabilities.
Key features: 
Job search 

Site posting 

Resume management 

Applicant tracking 

Collaboration 

300+ integrations 
Reasons to buy:
Feature-rich 

Effective feedback mechanism 

Exceptional support team 
3. iCIMS – Best for companies looking for great customer support 
iCIMS is our preferred enterprise ATS system for exceptional customer service and support. 
The software provides an easy-to-use and navigable user interface and various features such as applicant tracking, onboarding, and performance management. 
iCIMS is an ideal choice for businesses seeking an all-in-one HR solution at a reasonable price.
Key features: 
Pre-screening questions 

Branded career site 

Job board posting 

Social media recruiting 

CRM integrations 
Reasons to buy: 
User-friendly interface 

Wide array of features 

Competitive pricing 
4. Jobvite – Best for employee referrals 
Jobvite is a leading enterprise ATS system for employee referrals, allowing you to leverage your employees' networks to find the best candidates for open positions quickly and easily. 
It is also user-friendly with an appealing interface.
Key features: 
Candidate management 

Employee database 

Onboarding software 

Resume parsing 
Reasons to buy: 
Intuitive interface 

Clean and consistent landing pages 

Customizable dashboards and workflow 
5. Lever – Best for international organizations 
Lever is the top ATS for large international organizations, offering multilingual support and the ability to post job openings on multiple job boards with just a few clicks. 
Its multilingual support eliminates language barriers and ensures your job postings reach suitable candidates.
The platform also features a localized user interface to suit your preferred language.
Key features:
Personalized communications 

Candidate search 

Customizable 

Interview scheduling 

Candidate sourcing
Reasons to buy:
Used by several renowned companies 

Integrates with numerous recruitment systems and apps 

Global enterprise hiring services 
What challenges do companies face when leveraging enterprise applicant tracking systems?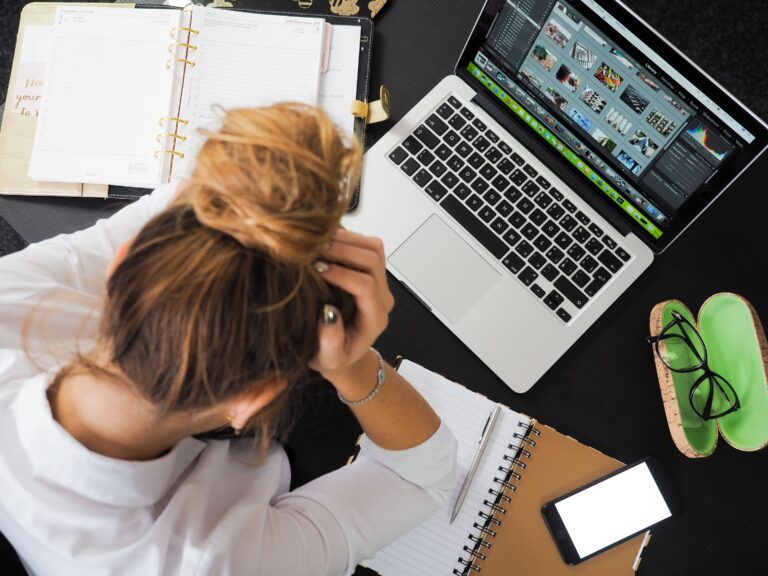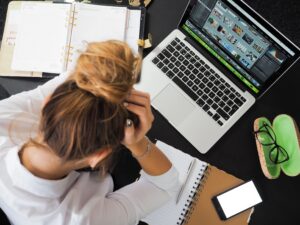 Companies leveraging enterprise applicant tracking systems may face various challenges during implementation and ongoing usage, including:
1. Resistance to change
Your team may resist adopting a new ATS, mainly if they are accustomed to using a different system or manual processes.
Overcoming this resistance requires clear communication about the new system's benefits and comprehensive training.
2. Integration with existing systems 
Integrating your ATS with other recruitment tools and systems, such as onboarding platforms, performance management software, and learning management systems, can be complex and time-consuming. 
But it definitely should be at the top of your checklist! 
Mind that seamless integration is critical for streamlined workflows and collaboration. 
3. Data migration 
Transferring data from a previous system or manual records to a new ATS can be challenging, especially if the data formats are incompatible. 
Data migration requires careful planning and validation to ensure accuracy and completeness.
4. User adoption and training 
Ensuring all users, including recruiters and hiring managers, are proficient with the ATS is crucial. 
Unfortunately, large companies often fail to provide comprehensive training and ongoing support to ensure the effective use of the system. 
5. Customization and scalability
Companies may struggle to configure their enterprise ATS to meet their unique needs and processes. 
Additionally, some platforms may not be capable of scaling up or down as your business grows, which can be challenging.
6. Maintaining data privacy and compliance 
It's no secret that many enterprises struggle to stay up-to-date with evolving compliance requirements and protect sensitive candidate and employee information.
Ensure your new recruitment solution complies with data privacy regulations and security best practices. 
7. Evaluating success 
Measuring the success and impact of an enterprise ATS implementation can be challenging, particularly if clear goals and key performance indicators (KPIs) have not been established.
You may, at some point, struggle to determine whether the system is delivering the expected results and driving improvements in talent acquisition.
What's the solution? Establish clear goals and KPIs to effectively assess their impact on your TA efforts.
Quick tips for the successful implementation of your enterprise ATS
Pilot testing

: Before fully implementing the ATS, conduct a pilot test with a small team to identify

any issues and tailor the system.
Involve all stakeholders

: Gather input from recruiters, hiring managers, and IT staff to ensure the system meets the needs and expectations of all users.
Set clear expectations

: Establish and communicate the desired outcomes and KPIs from the enterprise ATS implementation to keep everyone aligned and focused.
Offer comprehensive training

: Provide thorough training and ongoing support for users, ensuring they fully understand the system's features and functionalities.

Periodically review system performance

: Regularly analyze the ATS's effectiveness in meeting your company's hiring goals, and make adjustments as needed to maximize its impact.
What can you expect from enterprise applicant tracking systems in the far future?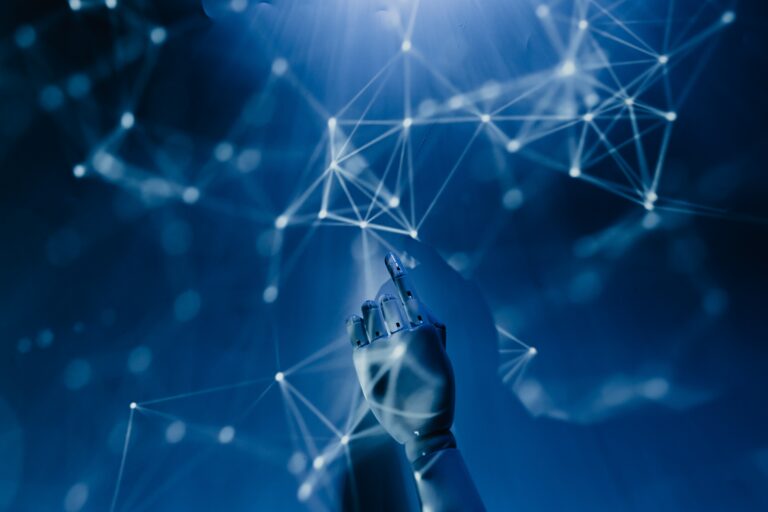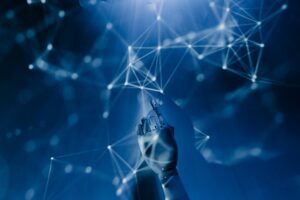 The future of enterprise applicant tracking systems may be as unpredictable as the weather (no kidding!). We don't have a crystal ball to foresee the precise advancements in ATS technology, but we can confidently say it will be a wild ride.
Considering how quickly technology and AI are evolving, it's not too far where your ATS will not only sort resumes but also predict the next office ping-pong champion. Or where your ATS conjures holographic interviews with candidates, sparing you the awkward video conference glitches. 
Who knows, maybe in the far future, your ATS will transform into a friendly AI-powered recruitment robot, attending meetings on your behalf and sharing delightful water cooler banter with colleagues.
The possibilities are endless, and while we can't pinpoint the exact trajectory of ATS evolution, one thing's for sure: the future of enterprise applicant tracking systems will be an exciting and innovative journey worth looking forward to.
Looking for an AI-powered ATS for your business? Check out Recruit CRM – book a demo today!
Frequently asked questions
1. How does an enterprise ATS differ from a regular ATS?
An enterprise ATS is designed to handle complex and large-scale recruitment needs, offering advanced features, customization options, and integrations with other recruitment tools. 
A regular ATS, on the other hand, may have fewer features and be more suitable for smaller organizations with less complex recruitment processes.
2. Is an enterprise ATS suitable for small and middle-sized businesses?
An enterprise ATS might be overkill for small and middle-sized businesses, as these systems are generally more complex and expensive than regular ATS options. 
Smaller businesses benefit more from a regular ATS that meets their specific needs and is more cost-effective.
3. What is the cost of an enterprise applicant tracking system? 
The cost of an enterprise ATS can vary greatly depending on the features, customizations, and integrations required. 
Pricing can range from a few thousand dollars per year to tens of thousands, with some providers offering a per-employee-per-month model or a flat fee based on organization size. 
Evaluating your company's specific needs and comparing different providers is essential to find the best fit within your budget.