Crafting an effective careers page can be a pivotal step in attracting top-notch talent to your business. 
This guide will equip you with the knowledge and inspiration to construct a compelling careers site from scratch. 
We'll also take you on a tour of the top career site examples that set the gold standard in the recruitment landscape. 
Let's get started!
What is a careers page & why is it important?
A careers page is a section on a company's website dedicated to showcasing employment opportunities. It provides a central hub for job seekers to explore and apply for open positions while learning about the company's culture and values. 
A well-designed careers page allows candidates to search and filter job listings based on location, job title, or department. It offers detailed information about each position, including responsibilities and qualifications.
Candidates also get to easily apply for job postings through the site, either by completing an application form or following submission instructions.
Careers sites play a vital role in attracting top talent, communicating the employer brand, and providing a seamless candidate experience. It gives potential candidates a glimpse of what it's like to work with a company and how it manages to stand out from the crowd. 
It creates room for the business to showcase its unique culture, values, and perks that make them irresistible, driving recruiting success. 
Note to remember: First impressions matter, and a captivating careers page can be the difference between attracting top talent or losing them to your competitors. 
8 essential elements of a stellar careers page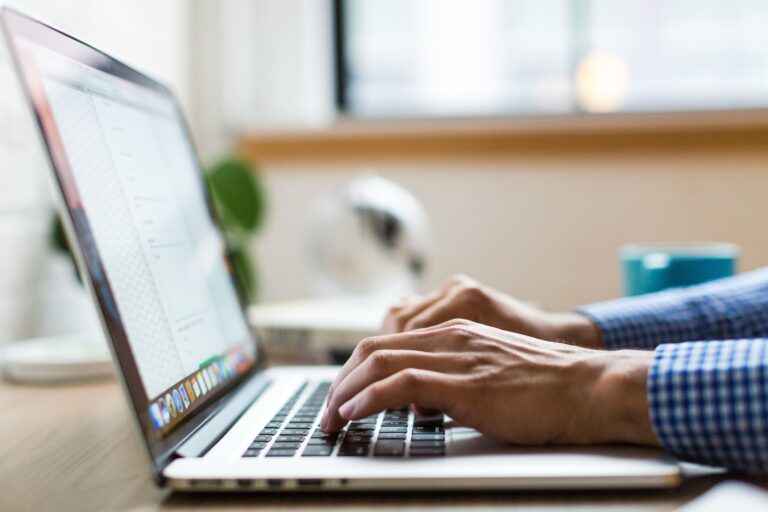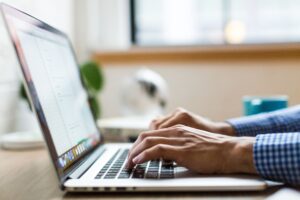 1. Showcases the values and mission
A careers page serves as a platform to articulate a company's values, mission, and vision. 
This helps candidates understand the organization's purpose and whether it aligns with their own aspirations and beliefs. 
Additionally, it also reflects the company's commitment to nurturing talent besides fostering personal and professional development, making its employer brand even more appealing.
2. Emphasizes employee benefits
Clearly communicate the benefits and perks that employees enjoy at the organization. 
This can include healthcare benefits, flexible work arrangements, professional development opportunities, and unique offerings that set the company apart. 
Demonstrating the business' commitment to employee well-being and growth reinforces its authority as an employer of choice.
3. Supports the building of talent communities
Encourage candidates to join talent communities or subscribe to your newsletter, where you can share updates, industry insights, and exclusive job opportunities. 
By nurturing these relationships, you establish yourself as an authority in your industry, projecting you as an eminent thought leader. 
It also helps you maintain a pool of engaged candidates to keep your talent pipeline warm for future hiring needs, making it a win-win strategy.
4. Highlights awards and recognition
If the company's employees have received accolades or recognition, the careers page is an ideal place to showcase these achievements. 
Feature success stories of employees who have thrived in the organization. Highlight their achievements, career progression, and the impact they have made.
Flaunting success is an effective way of strengthening a company's reputation as a reliable employer. This builds trust and highlights the growth potential and opportunities available within the organization.
5. Offers engaging content
Create engaging and informative content on the company careers page. This can include blog posts, articles, or videos that provide insights into your industry, offer career advice, or keep your audience updated with the latest trends and updates. 
By providing valuable content, you position your company as a banner with proper expertise and visibility within the niche, attracting candidates who are interested in working with industry leaders.
6. Shares testimonials and success stories
Job seekers spend up to 37% more time on career sites that include video testimonials. So utilize the power of storytelling by featuring them on your page.
Feature testimonials from your team members to give candidates an authentic perspective on the company's work culture and what they truly offer. 
Let them dive deep into employee experiences, challenges, and victories, providing an insider's perspective of what it's like to associate with your organization. 
7. Allows interaction with the audience
Provide avenues for candidates to engage with your company. 
This can include options for attending virtual events or webinars, participating in candidate quizzes for rewards, following social media handles for regular updates, and so on.
Actively engaging with candidates helps create the impression that you value their interests and are committed to building meaningful relationships with them.
8. Features social proof 
Display any awards, recognitions, or industry certifications your company has received from external houses. 
These firsthand accounts serve as evidence of your organization's accomplishments and add credibility to your employer brand. 
It also casts the limelight on significant external validation that strengthens your employer brand's authority and reputation.
5 crucial benefits of having an engaging careers page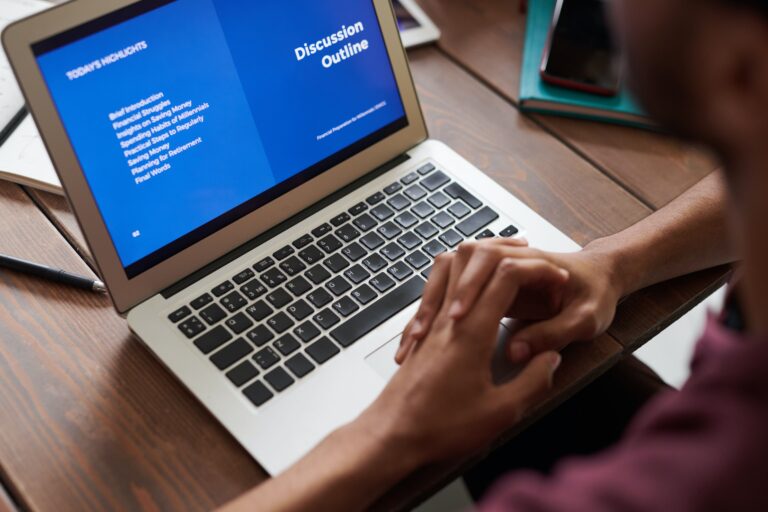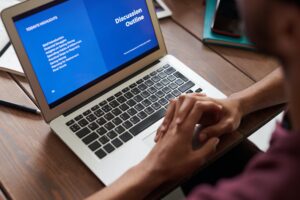 1. Enhanced candidate experience
A well-designed careers page can captivate potential candidates and create a positive first impression. 
Engaging visuals, compelling content, and user-friendly navigation can significantly enhance the candidate experience. 
By providing relevant information about your company, job opportunities, and employee benefits, you can keep candidates engaged and encourage them to apply for your open roles.
2. Continuous talent engagement
A careers page serves as a one-stop solution for ongoing candidate engagement. 
You can keep potential applicants informed about company news, events, and upcoming job opportunities, all through a careers site. 
By offering options for joining a talent network or subscribing to job alerts, you can nurture relationships with candidates over time, even if they are not immediately ready to apply.
3. Increased brand visibility
A careers page expands your reach and enables you to attract candidates from a broader talent pool. 
With the right SEO strategies and online promotions, your career site can rank higher in search engine results, making it easier for potential candidates to discover your job opportunities. 
This exposure allows you to connect with a huge range of qualified candidates and, ultimately, helps you spread your net wider to tap into a diverse set of candidates. 
4. Cost and time savings
Having a careers page reduces reliance on traditional recruitment methods such as job boards and print advertisements. This can result in significant cost savings over time. 
Additionally, a well-optimized careers site with an integrated applicant tracking system (ATS) streamlines the application process, saving time for both candidates and HR teams.
5. Improved applicant quality
With a dedicated careers page, you can provide comprehensive job descriptions, clear requirements, and expectations for each role. 
This clarity attracts candidates who possess the right qualifications and skills, leading to a higher quality pool of genuine applicants. 
By effectively communicating what you're looking for, you can streamline the hiring process and identify the most fitting candidates right from the start.
6 steps to follow to set up a great careers page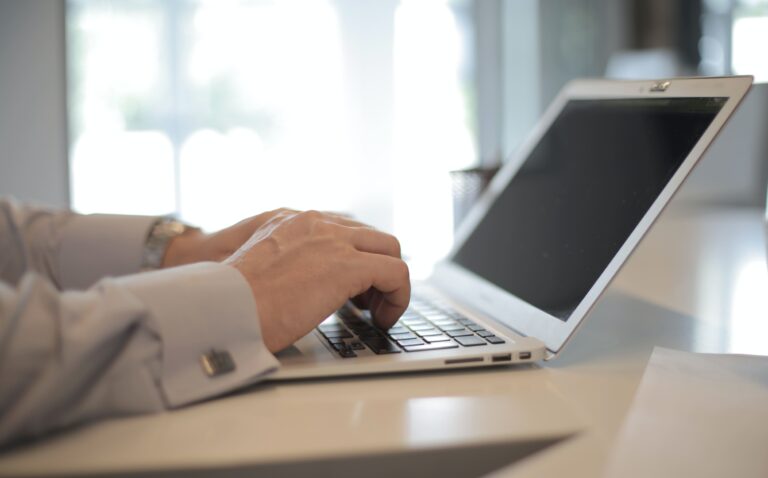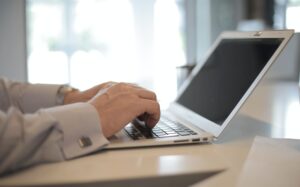 Step 1: Identify your needs and goals
The first step is to clearly identify what you're looking for.
What positions are currently open in your company?

What skill sets and qualifications are you looking for?

What is your company's culture, and what type of person would fit well within it?
Once you've gathered all this information, you should also outline the goals of your careers page. This could include attracting high-quality applicants, promoting your company's culture, or enhancing your brand image.
Step 2: Plan your page layout and content
With a clear understanding of your needs and goals, you can start planning the layout and content of your careers page. This could include:
An engaging and welcoming message that introduces potential candidates to your company.

A list of open positions, each with a detailed job description, required qualifications, and application instructions.

Some information about your company's culture and values, with pictures or videos if possible.

Testimonials from current employees.

FAQs and contact information for further inquiries.
Step 3: Develop the content
Now, it's time to write and gather the content for your page.
For the welcoming message, try to make it friendly and engaging. Explain why your company is a great place to work and what makes it stand out.

When writing job descriptions, be specific about the role and responsibilities, as well as the necessary skills and qualifications.

Employee testimonials can be gathered by conducting short interviews with the team. This will provide a personal touch and give candidates an insider's view of your company.

Develop an FAQ section that covers common questions about the recruitment process, work environment, benefits, etc.
Step 4: Design the page
Work with your web designer or use a web design tool to build your page. Remember, it should be clean, attractive, and easy to navigate.
Make sure the list of open positions is easy to find and read.

Use images, videos, and infographics to make the page more engaging.

Use your company's colors and logos to maintain brand consistency.
Step 5: Integrate an application system
Your careers page should make it easy for candidates to apply for open positions. 
So consider integrating a system that allows candidates to fill out a form and upload their resumes directly on your website. 
There are many applicant tracking systems that let you create customized career pages like Recruit CRM, Freshteam by Freshworks, or Rippling. These pages can be directly embedded into your website to offer a seamless experience to the applicants.
Step 6: Test, launch, and promote your careers page
Before launching, thoroughly test the page to ensure all links and forms work correctly and the layout looks good on different devices. Once everything is set, go ahead and launch the page.
Promote your new careers page on your company's social media channels, in email newsletters, and on any other platforms where potential candidates might see it. 
6 best practices for setting up an effective careers page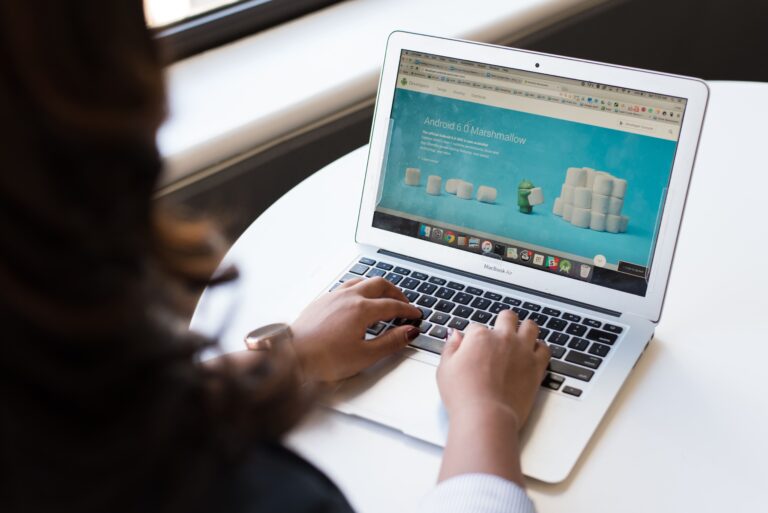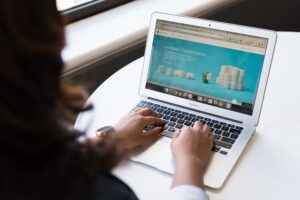 1. Offer user-friendly navigation
Design your careers page with intuitive navigation that enables candidates to easily find the information they need. 
Use clear headings, categories, and a search function to streamline the candidate experience. 
2. Come up with a responsive design
Optimize your careers page for different devices and screen sizes. With a growing number of job seekers using mobile devices, it's crucial to provide a seamless browsing experience across desktops, tablets, and smartphones. 
A responsive design ensures that it is accessible to all candidates, regardless of the device they use, reducing your chances of missing out on a certain audience. 
3. Practice personalization and targeting
Tailor your careers page content to specific target audiences or job categories. 
Personalize messaging, visuals, and even the overall layout to create a more relevant and engaging candidate experience for different segments of potential candidates. 
This approach builds a sense of relatability and conveys the message that you understand their needs. This increases the chances of attracting the right candidates with a strategy that is truly meant to target them.
4. Integrate with applicant tracking systems (ATS)
Integrate your careers page with an applicant tracking system to streamline the talent acquisition process in the best possible manner for optimum results quickly. 
This allows for efficient resume parsing, automated screening, and easy tracking of candidate applications. 
5. Continuously optimize
Regularly review and optimize your careers page based on current data, user feedback, and industry trends across different generations. 
Monitor statistics such as conversion rates, time spent on a webpage, and bounce rates to identify areas for improvement. 
Stay up-to-date with evolving best practices and make necessary updates to ensure your career page remains fresh and engaging for all.
6. Curate compelling visuals
Capture attention and create an emotional connection through visually appealing graphics, images, and videos. 
Showcasing your workspace, team, company events, and job fairs can provide candidates with an immersive glimpse into your culture.
It also helps you leverage the power of visual persuasion to create a lasting impression on your audience that keeps them hooked to your site. 
5 easy ways of staying ahead of the curve with your careers page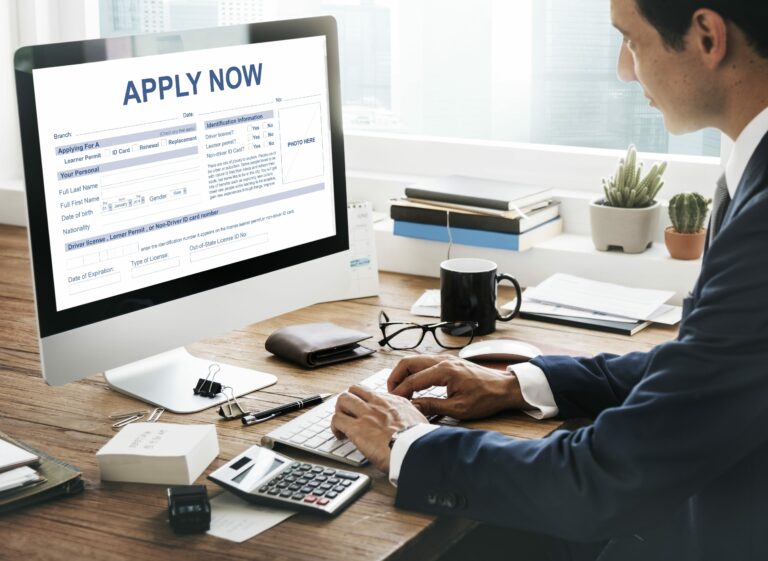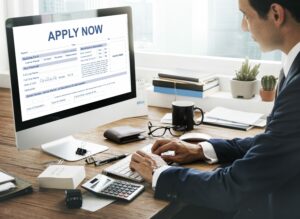 1. Create a candidate persona 
Develop candidate personas to better understand the motivations, preferences, and aspirations of your target audience. 
Tailor your careers page content, visuals, and messaging to resonate with these personas, ensuring a more personalized and relevant experience for potential candidates.
2. Streamline the application process
Simplify and streamline the application process on your careers page. 
Minimize the number of steps required, eliminate unnecessary fields, and provide clear instructions to guide candidates through the application process smoothly. 
The easier and more intuitive the process, the higher the likelihood of attracting qualified applicants.
3. Bring in chatbots and FAQs
Incorporate interactive elements like a Frequently Asked Questions (FAQs) section and a chatbot functionality on your careers page for some extra convenience. 
This allows candidates to find instant answers to their queries and provides a more interactive and engaging candidate experience, enhancing their overall perception of your company.
4. Integrate with social media handles
Utilize the popularity of social media platforms like Facebook and LinkedIn by integrating them into your careers page. 
Display social media feeds, employee-generated content, and testimonials to highlight your company's online presence and engagement.
5. Display virtual tours and interviews
Promote virtual tours of office spaces, remote work setups, or company events on your careers page. 
You can also consider offering virtual interviews as an option, providing flexibility to candidates. 
These virtual experiences offer a glimpse into your company culture and help candidates envision themselves as part of your team.
11 best career site examples to seek inspiration from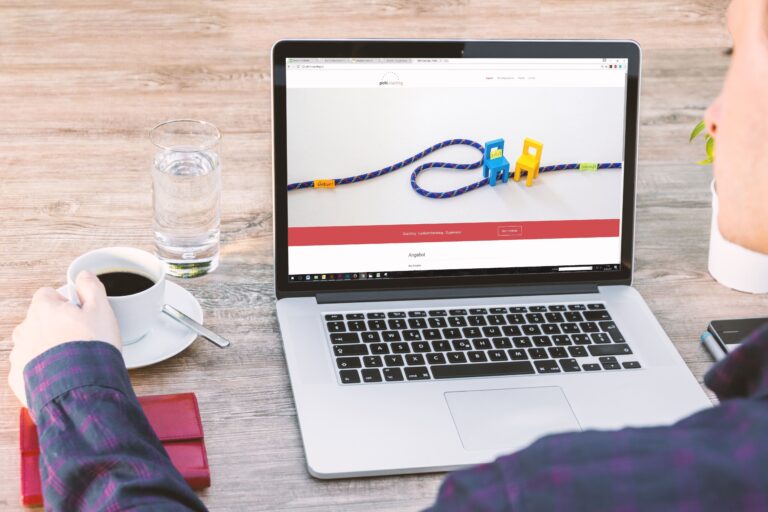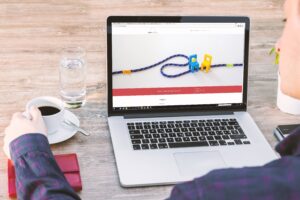 1. Recruit CRM – An ATS + CRM software provider
Recruit CRM's careers page caters to the notion of making things interesting for a job seeker. 
With a short and crisp career site, they take a fun approach to display their organizational values, pictures of their team outbounds, employee benefits, and an easy application process.
2. Microsoft – A computer software giant
Microsoft's career site combines simplicity with comprehensive information. 
It provides an intuitive job search functionality, insights into company culture, and stories of employees making a positive impact. 
The site also includes information about their inclusive hiring practices and professional development opportunities.
3.  Slack – A professional communication platform
Slack's careers page excels at conveying its clean and vibrant culture along with its commitment to diversity and inclusion. 
With visually appealing graphics, personal stories, and a clear call to action, they create a sense of belonging for potential candidates. 
The site provides a seamless user experience, making it easy for candidates to explore different job opportunities.
4. Airbnb – An online homestay broker
Airbnb's careers site is all about storytelling. Through captivating visuals and videos, they take you on a journey that showcases the impact of their work and the incredible experiences they create for both employees and guests. 
It includes engaging videos, employee testimonials, and visually appealing design.
5. Adobe – A creative software company
Adobe's career site features a clean design and focuses on the company's values and employee-centric culture. 
It provides a seamless job search experience and offers resources for candidates to explore different career paths. The site also highlights Adobe's commitment to sustainability and social impact.
6. HubSpot – A CRM platform
HubSpot's career site is visually striking and user-friendly. 
It highlights the company's core values, benefits, and perks while also featuring employee stories and a glimpse into their office spaces. 
The site offers an interactive experience and effectively communicates the company's culture and career growth opportunities.
7. Netflix – A streaming service
Netflix's careers site takes a bold and humorous yet minimalistic approach. 
They incorporate witty descriptions, quirky animations, and entertaining videos, effectively conveying their fun and innovative work environment.
It also reflects the company's unique approach to entertainment and storytelling and provides a glimpse into its benefits and perks.
8. IBM – A tech-based MNC
IBM's career page offers a comprehensive view of the company's diverse career opportunities. 
It provides clear information about their values, inclusive hiring practices, and employee support programs. 
The site also features interactive elements, such as a virtual reality experience, to engage and educate potential candidates.
9. Spotify – A digital app for music and podcast
Spotify's career site reflects its brand identity and music-focused culture. 
It features vibrant visuals, creative job descriptions, and an interactive map featuring their global locations. 
The site also highlights employee diversity and inclusion initiatives, emphasizing their commitment to creating a dynamic and inclusive work environment.
10. CVS Health – A leading American healthcare company
CVS Health's career site offers an in-depth look into the life of their employees, showcasing real stories that highlight their mission to make quality healthcare more affordable and accessible. 
The site offers easy-to-use job search functionality, detailed information about benefits, and a deep dive into the company's values and commitments to diversity, equity, and inclusion. 
Their commitment to employees' professional development is made clear, making it an appealing choice for healthcare professionals.
11. Johnson & Johnson – A global healthcare leader
Johnson & Johnson's careers page is all about innovation and impact. They use dynamic visuals and immersive storytelling to present their mission, values, and the real-world impact of their work. 
The page provides detailed information about various career paths and job openings and a comprehensive view of their inclusive culture and benefits. 
Their commitment to employee learning and development stands out, making it an attractive site for potential candidates in the healthcare industry.
Setting up a careers page requires time and effort, but with this step-by-step guide, you're well-equipped to create an effective and engaging page to attract the best talent for your company!
P.S. If you're looking for an AI-powered ATS + CRM solution, then check out Recruit CRM. Book a demo now to see it in action!
Frequently asked questions
1. How can I optimize my careers page for mobile users?
Ensure your careers page is mobile-responsive, with easy navigation, fast load times, and clear job search functionality. 
Optimize content and images for mobile viewing. Consider integrating mobile-friendly features such as chatbots or mobile application options to provide a seamless experience for candidates on the go. 
2. How can I leverage my careers page to attract diverse talent?
Emphasize your commitment to diversity and inclusion through targeted messaging and imagery. 
Showcase employee diversity and share initiatives that promote an inclusive workplace culture. Partner with diverse organizations and actively promote your careers page on platforms that reach underrepresented communities.
3. What should I include in my job listings on the careers page?
Craft clear and detailed job descriptions that outline responsibilities, qualifications, and any specific requirements. Highlight the benefits and growth opportunities associated with each role to attract qualified candidates who align with your company's vision.
4. How can I make my careers page stand out from the competition?
Infuse your page with unique visuals, compelling employee stories, and engaging content that represents your company culture and values. Use creative design elements and interactive features to provide an immersive candidate experience.
Setting up a captivating careers page is an art form, but with the right approach and inspiration, you can create a webpage that attracts top talent and conveys your company's unique culture in your desired ways.  
Now that you're armed with all you had to know about career sites, it's time for you to go forth and build the recruitment page of your dreams. Remember, the only thing more exceptional than your careers page will be the talent it attracts!