In the competitive world of recruitment, it's essential to have the right tools at your disposal. 
Recruit CRM is a powerful software platform designed for recruitment agencies, helping them streamline their hiring process and find the best candidates for job openings. 
Read on as we tell you more about this stellar #RecTech and its top 10 features loved by customers across 100+ countries. 
About Recruit CRM: An easy-to-use ATS + CRM solution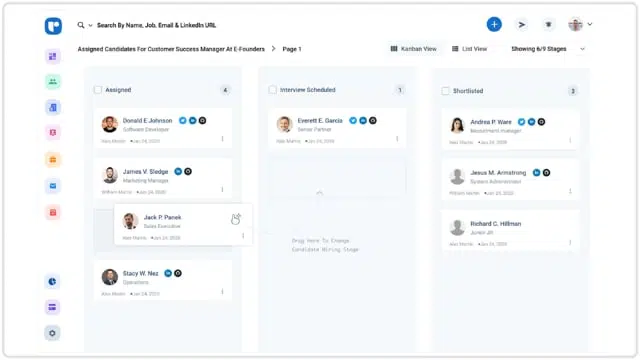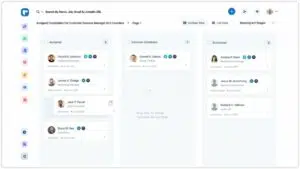 Recruit CRM is currently one of the highest-rated applicant tracking systems in the market. 
Its user-friendly interface and robust features make it an ideal choice for agency recruiters looking for a comprehensive solution to manage their day-to-day recruiting tasks.
One of the key factors that sets Recruit CRM apart from its competitors is its commitment to customer satisfaction. 
The platform offers 24/7 live customer support, ensuring that users have access to assistance whenever they need it. 
This focus on customer success and intuitiveness has contributed to the platform's high ratings and positive feedback from its users.
Top Recruit CRM features that help make recruitment a cakewalk
1. Chrome sourcing extension
The Chrome sourcing extension is a popular feature that allows recruiters to source candidates, clients, and companies directly from popular platforms like LinkedIn, Xing, and Zoominfo. 
This extension streamlines the sourcing process by enabling users to add new records to their database in just a few clicks.
2. Customizations
Recruit CRM offers 100% customization for its users, ensuring that the platform can be tailored to meet their unique needs. 
Right from creating custom fields and dashboard to personalizing emails and candidate pipelines, every aspect of the system can be customized, providing an excellent experience to the customers.
3. Integrations
With over 5,000+ integrations available through Zapier and Integrately, Recruit CRM can easily connect with your favorite tools and services. 
These integrations allow you to automate tasks, sync data, and create seamless workflows, making it easier than ever to manage your tasks.
4. Emailing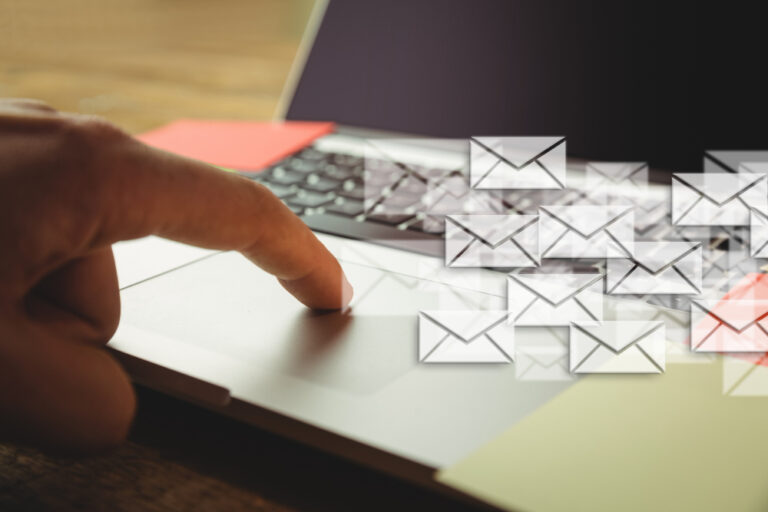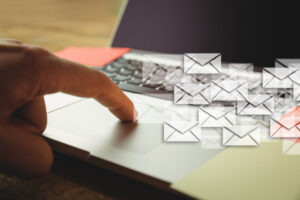 Recruit CRM's emailing feature provides automated email triggers, ready-to-use templates, and personalized bulk messaging capabilities. 
These tools help you save time, maintain consistent communication with candidates and clients, and improve overall productivity.
5. Collaboration tools
Our CRM's collaboration tools allow users to create hotlists, which are essentially folders for candidates. 
Additionally, one can write notes and schedule interviews, ensuring that all team members can collaborate efficiently.
6. Executive search report
Headhunters can generate an executive search report for their clients, providing them with a comprehensive overview of the hiring procedure. 
This report offers valuable insights and helps to demonstrate the value of the executive recruiting process. 
7. AI resume parser
Our AI resume parser, integrated with Sovren, can parse resumes in multiple languages. 
This feature helps users extract valuable information from resumes quickly, saving time and effort during the candidate screening process.
8. Kanban view
The kanban view provides an organized, visual representation of the recruitment workflow. 
This feature makes it easy for users to track candidates, manage tasks, and monitor progress at a glance.
9. Reports and dashboards
Recruit CRM offers several types of reports– some of which include account overview, team performance, candidate lifecycle, client performance, job statistics, time to hire, deals by teammates/team, and deals won/lost. 
These reports and dashboards provide recruiting teams with valuable insights into their performance, enabling them to make data-driven decisions.
10. Advanced search
The platform's advanced search capabilities allow users to conduct radius and boolean searches within their database. 
This feature makes it easy for you to find and connect with the most relevant candidates for job openings.
Frequently asked questions 
1. How do I get started with Recruit CRM?
You can get started with using Recruit CRM for free by signing up here. 
If you wish to learn more about the automation tool, you can hit this link to book a demo with our friendly product specialist who'd love to show you around. 
2. What are the pricing options for Recruit CRM?
Recruit CRM offers flexible and transparent pricing plans- Pro, Business, and Enterprise. 
You can also opt for an unlimited free trial (no credit card bullsh*t).
Check out the pricing plan here. 
3. Can I import my existing data into Recruit CRM?
Yes, you can conveniently import your existing data into Recruit CRM. 
You can opt for our data migration services too to seamlessly transfer data from your existing ATS or CRM system. 
4. How does Recruit CRM ensure data security and privacy?
All data that goes into Recruit CRM is stored in world-class data centres managed by Amazon Web Services and encrypted using AES-256 bit encryption. 
This is the global industry standard for internet data security. We also regularly backup your data.
Recruit CRM is also GDPR compliant. Click here to learn more about our GDPR policy.