The usage of AI-powered hiring platforms has started taking over the staffing industry by storm for all the right reasons. 
It not just helps recruiters take charge of the A-Z of their hiring routine seamlessly but also allows them to focus on other strategic tasks at hand. 
To push you one step further in achieving your hiring goals, we have prepared an extensive guide on adaptable recruitment platforms. Read on.
What is a hiring platform?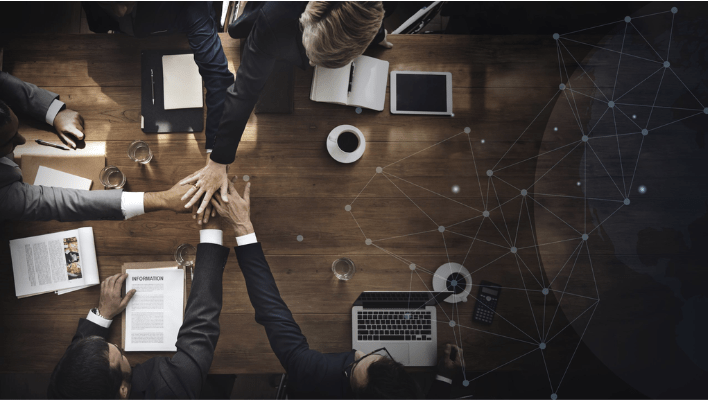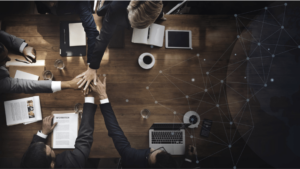 A hiring platform is a software application or website that helps recruiters streamline their entire hiring process and effectively build a talent pool.
They bridge the gap between talent acquisition professionals and their dream candidates.
This piece of HR technology typically includes job postings, applicant tracking, candidate relationship management, resume parsing, and other communication tools. 
What are the different types of hiring platforms?
1. Job boards
Job boards help you post job openings, allowing job seekers to search and apply for them conveniently. 
These platforms are driven by favorable algorithms designed to derive the best results for both ends. 
They are easy to use, cost-effective, and can provide access to a large pool of potential candidates in a competitive job market. Some popular job boards include– LinkedIn, Indeed, and Glassdoor.

2. Applicant tracking systems (ATS)
An applicant tracking system is a new-generation advanced recruitment platform that allows companies to automate several tasks associated with the recruitment cycle.
It is used to track and source qualified candidates, screen CVs, schedule interviews, create reports, and a lot more to help organize your recruiting workflow better. 
Bringing top-notch recruiting solutions to the fingertips of hiring professionals, ATS' also help you build a strong employer brand.
3. Social recruiting platforms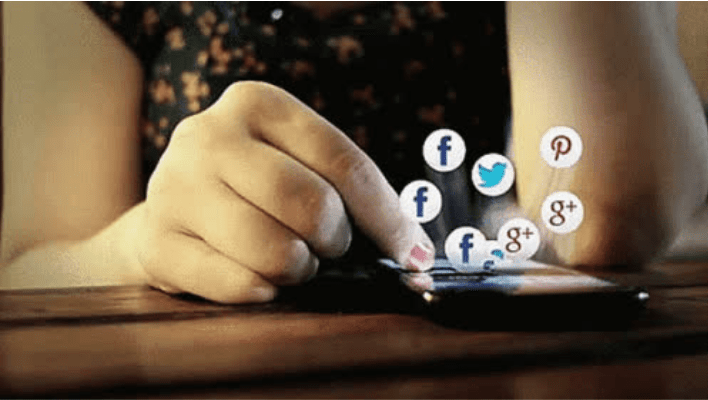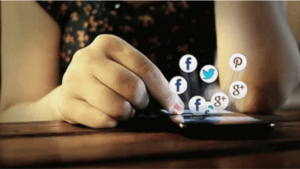 In the past few years, the rise of social media has been judiciously put to use by recruiters for their own good.
Social recruiting involves using media channels to attract the best candidates. With the massive exposure that social platforms offer, topped up with running in-app paid ads, recruiting was never so fun!
4. Video interviewing platforms
Video interview platforms allow firms to conduct meetings remotely using conferencing tools. 
As one-on-one communication is the best way to assess an individual's personality, these channels are instrumental in virtually bringing that experience to life.
This can be a practical option for companies specifically looking to hire remote workers. Also an excellent solution for those that want to save time and money on the interview process. 
Some popular platforms include HireVue, Zoom, and Spark Hire.
5. Referral platforms
Employee referral platforms allow search firms to tap into their employees' networks to find the best talent. 
Also known as internal recruitment, hiring within a company works well when you need more promising job applicants in less time. 
This can include offering incentives for employees who refer successful candidates and using social media to promote open positions to employees' friends and connections.
The key is to make it seem beneficial to your workforce as well when they bring in a referral. And voila, your inbox is going to overflow with applications!
6. Pre-employment testing platforms
These platforms provide a variety of tests and assessments to help companies evaluate candidates' skills and qualifications. 
These can include cognitive ability and personality quiz questions and skill-specific exams (such as coding for software developers). 
Popular platforms include Pymetrics, HireVue, and TestDome.
How does a hiring platform benefit recruitment agencies?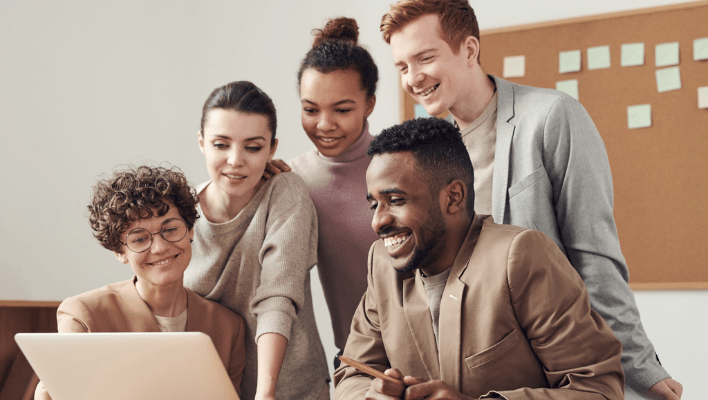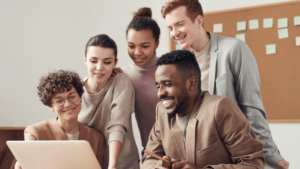 1. Improves online presence
A hiring platform can help you build an elevating online presence for your recruitment agency. 
By designing a website and leveraging it to your company's culture, and showcasing current job openings, you can attract more candidates.
You can further improve your response rate by integrating the platform with an HR chatbot. These bots can answer simple queries of both clients and candidates, keeping them engaged throughout.
2. Helps attract the right candidates quickly
Finding top talent for your clientele is a huge part of your job. 
Recruitment technology can help you do that in an organized way so that you don't waste all day skimming through the resumes or falling behind on schedules. 
With a good hiring platform, you can parse thousands of candidate profiles and send them personalized feedback in one go. 
With their unique API, most hiring platforms also allow you to import candidates from third-party databases, giving you access to more qualified applicants at no extra dimes. 
3. Enhances the interviewing experience
A built-in video interviewing feature is another blessing most recruitment platforms have in store. 
It allows you to conduct interviews over the web, so candidates don't have to download any new application before appearing for evaluation tests, saving them a lot of time and hassle. 
This feature is especially beneficial when looking for "remote" job applicants.
4. Maximizes the ROI
When it comes down to maximizing Return on Investments (ROI), a recruitment automation software offers a range of benefits:
Reduces callbacks by providing a low-cost alternative that eventually lowers the number of calls made per candidate.

Decreases paperwork by automating processes like document collection and screening. 

It also allows you to save money on software fees by sharing your data across multiple platforms—and still have complete control over who sees what information in each one of them!
5. Makes job posting seamless
#RecTech allows you to post job descriptions to multiple channels, like career pages, social media networks, etc.
You neither need to manually log in to each platform to post jobs nor track them individually. 
A recruiting software provides detailed insights from each channel and collates them together for quick analysis. 
Further, when evaluating the applicants, you don't need to switch apps to compare, select and scan profiles, reducing the risk of missed submissions. 
What are the top features of a hiring platform that make hiring a cakewalk?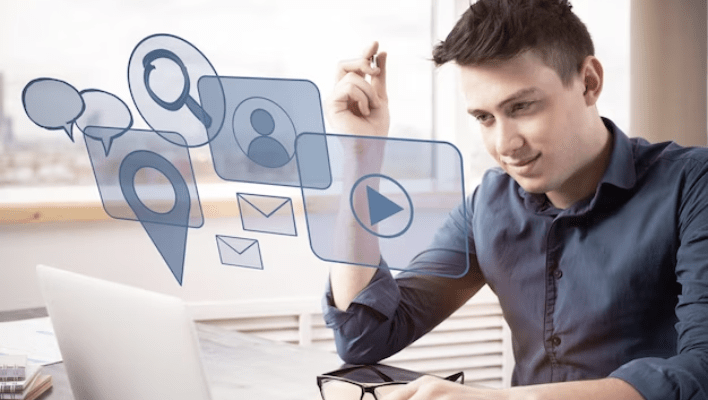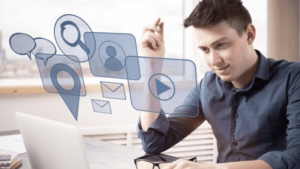 Sourcing Chrome Extension:

Most recruitment platforms offer a sourcing

chrome extension

that helps you find and add great candidates and clients to your database in just a few clicks.

Applicant tracking:

The software keeps track of all job applicants, their resumes, and cover letters in one centralized location to reduce the time to hire.

Resume parsing:

An

ATS

helps you

parse candidates' CVs

to sort out relevant information, saving you a lot of time and energy.

Emailing:

The CRM software allows you to integrate your mailbox and send personalized emails in bulk. You can also use the

ready-to-use email templates

.

Reporting:

You can measure

key performance metrics

to get insights into how well your recruitment agency has been performing.

Integrations:

Working with your favorite applications is possible if you choose an ATS + CRM that offers you to integrate those tools into the recruitment platform.

Interview scheduling:

To do away with the manual work, you can schedule meetings with prospects and automatically send calendar invites.

Mobile optimization:

Allows job seekers to apply for jobs and recruiters to manage the recruitment process even from mobile devices.

Recruitment marketing:

Most of these channels offer you to

promote your recruitment activities

and improve your

employer branding

.

Invoice management:

Using an AI tool can help you seamlessly manage your billings and makes the whole invoicing process more transparent. 
Top 10 hiring platforms recruiters MUST look into

Recruit CRM is an easy-to-use ATS + CRM platform that is designed to streamline various aspects of the hiring process.
It offers features such as AI resume parsing, candidate matching, automated email sequencing, ChatGPT integration, robust reporting, 5000+ integrations, and more. 
With its intuitive interface and powerful features, the recruiting software makes it easier for recruiters to manage their workflow and make informed decisions.
As the world's largest professional network, LinkedIn offers recruiters access to a rich pool of potential candidates. 
Its powerful advanced search filters allow recruiters to find candidates that perfectly match their job requirements. 
Also, LinkedIn's job posting feature helps attract active job seekers. It's easily the most trusted and used hiring platform. 
Indeed is a leading job board that attracts millions of job seekers from various industries. 
You can post job openings and search through a vast database of resumes.
Its advanced search options and employer dashboard make it a valuable platform for any recruitment strategy.
HireRight provides trusted background and reference check services. 
It helps recruiters verify candidate information, ensuring a safe and secure hiring process. 
Not to forget but its reporting feature provides detailed insights into a candidate's background, helping recruiters make confident hiring decisions.
This video interviewing platform allows you to conduct one-way or live interviews. 
SparkHire is definitely a boon for remote recruiters, as it allows them to connect with candidates worldwide. 
The software also offers interview scheduling and evaluation tools, making the interview process more efficient.
Designed specifically for tech hiring, HackerRank lets you evaluate coding skills of job applicants. 
It offers a library of coding challenges and supports a wide range of programming languages. 
The playback feature allows you to understand a candidate's thought process, making it an essential tool for assessing technical skills.
Known for company reviews, Glassdoor also serves as a job board. You can attract candidates who are actively researching potential employers. 
The website provides insights into company culture and employee satisfaction, helping you position your company as a desirable place to work.
This global company provides end-to-end human capital solutions. 
CareerBuilder combines advertising, software, and services to help companies find, hire, and manage great talent. 
The cherry on top- It offers an extensive job board and resume database too. 
Checkr is a modern platform for background checks that uses artificial intelligence and machine learning to automate the process. 
Its user-friendly interface and detailed reports make helps optimize the process. 
Zoom is no stranger to anyone. 
While it is primarily a video conferencing tool, Zoom is widely used for virtual interviews; All thanks to its high-quality video and audio, screen sharing capabilities, and scheduling features make it an essential part of the modern recruiter's toolkit. 
With Zoom, recruiters can connect with candidates anywhere, anytime, making the hiring process more flexible.
Why choose Recruit CRM as your go-to recruitment platform
1. Its Easy-to-Use UI is Phenomenal
Recruit CRM is intuitive and user-friendly. 
Most of its current users praise how quick and efficient the whole set-up process is for them, with its handy mobile app keeping them company. 
2. Recruit CRM's Sourcing Extension is a Blessing
The ATS + CRM's sourcing chrome extension allows users to scan and add candidates' profiles from anywhere on the internet to its database in just a few clicks. 
It also allows you to instantly assign those profiles to jobs and hotlists without having to leave the site.
Create an account with Recruit CRM, and this extension will be all yours, that too for FREE! 
3. It Knows What Candidate Experience Means to You
You may hire hundreds of candidates right now, but at what cost? You will lose them if you can't provide them with a good experience from the very beginning.
Recruit CRM's vast customization and integration features allow you to pace your hiring process like never before. 
With its automated email customization and quick-follow-up options, you can ensure that no candidate is left in the dark. 
4. It Provides Detailed Reports and Analytics 
There is no second guessing- recruiters need reports and analytics to make better hiring decisions and enhance their recruiting efforts. 
And what's better than having a hiring platform that gives you all you need? 
Recruit CRM provides its users with powerful KPI reports that keep them ahead in the competitive sphere and monitor their team's performance better. 
5. The Support Team is Always Ready to Help
Recruit CRM's customer support team is always ready at the user's beck and call. They attend to queries in less than 2 minutes!
To anyone who prefers step-by-step guidance over self-serve, the ATS provider also offers extensive training and onboarding programs, allowing you to understand its features in depth. 
Frequently Asked Questions (FAQs) 
1. How Does a Recruitment Platform Work?
Coming with the efficiency of automation and smart Artificial Intelligence (AI) tools, recruitment platforms are indeed a revolution. Such AI tools help connect HR professionals and qualified job seekers. Here are some key points on how a recruitment platform works.
Companies can create and post job listings on the recruitment platform. These listings include job title, location, salary, qualification, experience, and responsibilities. 
Job seekers can upload their resumes to the platform, which creates a searchable database for companies to review. This allows recruitment firms to conveniently build a talent pipeline.
Companies can search the resume database by keywords, qualifications, and other criteria to find the most relevant candidates. This feature is also referred to as resume parsing.
Recruitment platforms typically include a chat portal that allows companies to communicate with job candidates to schedule interviews efficiently and provide feedback.
Client and Candidate Relationship Management
A hiring software helps recruiting professionals effectively manage and nurture their relationships with clients and applicants, enhancing the overall experience.  
2. Does a Hiring Platform Help with Talent Management and Engagement?
Here's a quick rundown on how a hiring platform can help with talent management and engagement:
A hiring platform can streamline recruitment by providing a central location for job listings, resumes, and communication. This can help recruiters reach a larger pool of high-quality candidates.
Several recruitment software include onboarding features that help new hires feel welcome and engaged from their first day on the job. This includes automated welcome messages, checklists, and training modules.
Some ATS + CRM systems even include performance management features that allow managers to track the team's performance, set goals, and provide feedback. This can help managers and senior departmental heads identify areas of improvement.
A hiring software can include engagement features such as candidate surveys, polls, or feedback forms. This allows managers to gauge employee engagement levels, identify areas of improvement, and take steps to improve employee satisfaction.
A few even host learning and development features that allow prospects to access training and development resources. This can help employees acquire new skills and advance their careers, improving employee engagement and retention.
It's high time you implement the usage of a robust hiring platform in your recruiting strategy. 
Want to learn more about Recruit CRM's ATS + CRM system? Hop on a call with our sales executive to uncover how we can help you achieve your goals. 
Happy recruiting 🙂